The Peoples' Friendship University of Russia, known as RUDN University, is the most multinational Russian university, in which students from 158 countries study. Created in the 50s with the aim of training highly qualified personnel for Africa, Asia and Latin America, RUDN University continues to firmly follow the ideals of intercultural cooperation. The university has a system of contests and scholarships for foreign applicants, world cultures festivals are regularly held, and the Student's Code of Honor declaring equality and tolerance is also accepted[1].
The multidisciplinary university has more than 300 training programs in technical, medical, economic, and arts specializations. RUDN University is considered one of the best universities in the world in terms of the quality of teaching Russian as a foreign language. The University is part of the project 5-100 which is aimed at improving the competitiveness of domestic universities in international ratings[2].
International students
5,405
The history of RUDN

On February 5, 1960 the university was founded. The idea of creating an international university in the USSR appeared in the 50s of the 20th century in response to the desire of the Soviet leadership to help countries that were freed from colonial dependence. The primary goal of the university was training of qualified national specialists, brought up in the spirit of friendship of the peoples of the USSR and the countries of Asia, Africa, Latin America. Soviet students, who were also accepted into the university, were to set an example of socialist values ​​and contribute to the development of friendly relations between countries.
In September 1961, the first students from 47 countries began to study at 6 faculties. Foreign applicants had the opportunity to enter a special preparatory faculty to study the Russian language. In the same year, the RUDN was named after Patrice Lumumba, the first prime minister of the Democratic Republic of the Congo, one of the symbols of the victory of the national liberation movement of the peoples of Africa.
In 1975 RUDN University was awarded the Honorary Order of Friendship of Peoples for its merits in training specialists for the countries of Asia, Africa and Latin America[3].
In the 90s the university opened faculties of ecology, economics and jurisprudence, and professional retraining courses appeared.
In 1992 the university received its modern name – the Peoples' Friendship University of Russia.
In 2010, the university was awarded the UNESCO Gold Medal for its special contribution to the training of specialists from developing countries.
In 2012, RUDN University received the right to independently develop and implement educational standards.
The structure of RUDN University
RUDN consists of 6 faculties, 10 institutes, 1 academy. Recruitment is carried out under the programs of bachelor's, specialty, master's, doctoral and residency programs (medical institute). There are full-time, part-time and correspondence courses. The Sochi branch of RUDN University (the only branch of the university) trains specialists in 11 areas of study.
Faculties and institutes
Cost of undergraduate programs
Program
Cost per year, CIS
Cost per year, non-CIS
Seats, state-funded
Seats, paid
International Relations
3,695

USD

5,500

USD

12
112
Linguistics
3,237

USD

5,650

USD

16
247
Economics
3,232

USD

/ 3,716

USD

6,000

USD

/ 6,250

USD

13
135
Journalism
3,237

USD

5,650

USD

9
79
Medicine
4,163

USD

8,500

USD

/ 9,500

USD

72
311
Dentistry
4,268

USD

8,500

USD

/ 9,500

USD

13
169
Pharmacy
2,914

USD

5,000

USD

13
106
Advertising and Public Relations
3,289

USD

/ 3,695

USD

5,650

USD

6
147
Foreign Regional Studies
3,367

USD

5,000

USD

16
77
Ecology and Nature Management
2,878

USD

4,300

USD

67
34
Architecture
2,878

USD

4,750

USD

11
64
Agronomy
2,878

USD

4,300

USD

18
7
Business Informatics
2,571

USD

4,350

USD

4
23
Veterinary Medicine
2,878

USD

4,300

USD

/ 4,500

USD

13
65
Veterinary and Sanitary Expertise
2,878

USD

4,300

USD

18
7
Mining
3,331

USD

5,000

USD

18
6
Hotel Business
2,836

USD

4,000

USD

-
71
State and Municipal Management
3,128

USD

4,500

USD

4
43
Architectural and environmental design
2,878

USD

4,750

USD

9
11
Land Management and Cadastres
3,331

USD

5,000

USD

17
5
Arts and Humanities
2,868

USD

4,450

USD

-
20
History
2,571

USD

3,820

USD

18
13
Engineering and Technological Support of Machine-Building Production
2,878

USD

4,300

USD

15
6
Landscape Architecture
2,878

USD

4,300

USD

18
11
Mathematics
2,571

USD

3,820

USD

25
1
Mathematics and Computer Sciences
2,571

USD

3,820

USD

13
4
Management
3,232

USD

6,250

USD

9
50
International Management
3,716

USD

6,250

USD

-
35
Nanoengineering
3,331

USD

5,000

USD

18
6
Oil and Gas Industry
3,331

USD

5,800

USD

18
25
Political Science
2,717

USD

4,200

USD

9
16
Applied Geology
3,331

USD

5,000

USD

18
6
Applied Computer Science
2,878

USD

4,300

USD

21
9
Applied Mathematics and Computer Science
2,571

USD

3,820

USD

54
23
Psychology
2,607

USD

4,300

USD

-
20
Psychological of Education
2,571

USD

3,900

USD

-
8
Service
2,836

USD

4,000

USD

-
20
Nursing
2,878

USD

4,300

USD

9
34
Sociology
2,571

USD

4,200

USD

16
15
Standardization and Metrology
2,878

USD

4,300

USD

9
5
Construction
2,878

USD

4,750

USD

22
24
Customs
3,060

USD

5,000

USD

-
98
Television
3,424

USD

5,000

USD

-
25
Tourism
2,836

USD

4,000

USD

-
18
Control in Technical Systems
2,878

USD

4,300

USD

24
10
Physics
2,878

USD

4,300

USD

22
5
Philology
2,607

USD

5,000

USD

11
36
Philosophy
2,571

USD

3,820

USD

18
40
Fundamental Informatics and Information Technology
2,571

USD

4,000

USD

25
21
Chemistry
2,878

USD

4,300

USD

36
10
Operation of Transport-technological Machines and Complexes
2,878

USD

4,300

USD

9
6
Power Engineering
2,878

USD

4,300

USD

17
2
Energy and Resource-saving Processes in Chemical Engineering, Petrochemistry and Biotechnology
2,878

USD

4,300

USD

12
2
Law
3,424

USD

5,000

USD

17
104
International Law
3,487

USD

5,500

USD

-
48
The complete list of programs (including master's and other levels) with tuition fees and entrance exams is available on the official website.
Scholarships and tuition discounts

First of all, international applicants are encouraged to take part in the scholarship program of the Russian Government which gives talented foreign nationals an opportunity to study in Russia for free within a state-funded quota.
If that is not the case, RUDN University provides discounts for fee-paying international students studying at priority directions. As for undergraduate programs (bachelor's and specialist), the discount is 20%. It is granted to CIS citizens for the first year of study and to non-CIS citizens for the whole period of study. International master's students (both CIS and far abroad nationals) can expect a larger 40% discount but only for the first year of studies[4]. Check if there are any discounts for your program here.
Another way to reduce tuition fees by 30-50% is participating in the RUDN Open Olympiad for foreign citizens. Winners of the contest are allowed to choose an educational program among those corresponding to the contest subject. That is also a chance to be nominated for RUDN Brilliant Students Scholarship (260 USD monthly for the duration of a semester)[5].
Advantages, features, disadvantages of training at RUDN University
Advantages
Translator's diploma. In addition to the main specialization, students receive a translator's diploma. The university makes it possible to choose one (sometimes 2 or 3) of 12 foreign languages: traditional European, Oriental (Chinese, Arabic, Persian) and Russian as a foreign language. The cost of the program is 708

USD

/year[6].
International internships. Students with a high academic rating and knowledge of a foreign language not lower than level B1 can participate in international internship programs. Training, as a rule, lasts for 1 or 2 semesters. Some faculties (for example, Faculty of Economics, Faculty of Humanities and Social Sciences, and Institute of Medicine) have double-degree programs, graduates of which receive a diploma from the RUDN University and a foreign partner university.
International Diploma Supplement. University graduates receive a European Diploma Supplement, which contains information on education received, final grades (transferred to the European scale ECTS), credits for disciplines, individual achievements[7]. The document facilitates admission to European (some Asian and American) universities, it is required for employment in foreign companies in the EU.
Multicultural environment. Representatives of more than 500 nationalities study at RUDN University. Each group has students from different countries, foreign students live in the same dormitories as local ones. For those with interest and respect for other nations and cultures, the university provides an opportunity to make friends and acquaintances from all over the world.
Features and disadvantages
Credit-rating system. To control academic performance RUDN University uses the ECTS[8] rating scale. When calculating the rating, the following factors are taken into account: attendance, the results of mid-term tests, work in the classroom (oral answers, laboratory work, reports), exam results and/or tests.
Paid course repeats. If a student has an academic debt (by skipping the exam or passing it with less than 50 points) and does not liquidate it during two reexaminations, he will be sent for a paid repeat of the course. After this, the student can retake the subject one more time[9].
Student reviews. Many students complain about the poor organization of the university, the underdeveloped infrastructure and the indifference of teachers[10]. Some students say that the university does not issue grades record books for the entire course of study, making you guess about the grades you obtained for exams[11]. In addition, there are not enough places in dormitories for students studying on a fee-paying basis. However, that is not usually an issue for foreigners and state-funded students who are accommodated first).
Need help with admission?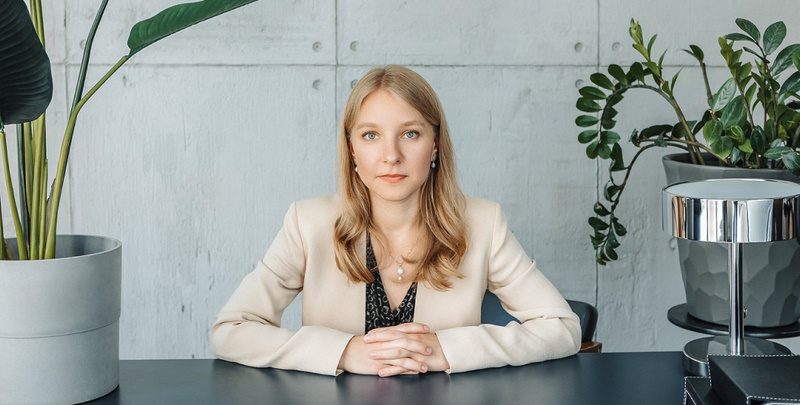 RUDN application process
Applicants from other countries should contact the International Students Support and Recruitment Department.
RUDN University holds 2 exams for foreign nationals applying for bachelor's studies, and a written interdisciplinary exam for master's programs applicants. Admission by quotas or on a paid tuition basis is possible. The university has 66 training programs in English (40 of them are master's) and some programs in French and Spanish (all of them are master's).
The process of admission goes as follows:
Choose an educational program;
Submit an online application;
Get a response from the admission committee of RUDN;
Submit your consent for training;
Pay the offer contract;
Prepare documents and obtain a visa;
Come to RUDN and pass entrance exams.
Original education certificate and transcript legalized according to the rules;
Translation into Russian of the education certificate notarized or verified in the Russian Foreign Missions (Embassy, Consulate);
Original passport and its translation into Russian;
Negative HIV and AIDS tests;
6 photos.
Preparatory programs for international students
Preparatory programs are provided by the Faculty of Russian Language and General Disciplines[12]. The duration of the courses is 10 months, but there are also short-term programs of 3-4 months for trainees and master's. The schedule includes the study of the Russian language and specialized subjects in the selected field. It is 36 academic hours per week. Groups are formed depending on the level of training and consist of 8-10 students. Note that you do not have to pass entrance exams in order to enter preparatory programs.
International activities
The university has 250 cooperation agreements with foreign universities, 155 joint study programs have been opened: exchange and double degree programs[13]. Since 2012, 35 bachelor's and master's educational programs have passed international accreditation. Six more are to be accredited in 2020[14].
Double degree programs
A total of 29 bachelor's and master's programs are opened in cooperation with universities from Latin America, Asia and Africa, Canada and Europe[15].
Business education at RUDN University
The university offers 7 MBA programs in 4 directions:
Program
Classic course
Intensive course
Strategic Management
3,955

USD

2,082

USD

Finance director
3,955

USD

2,082

USD

HR-Director
3,955

USD

2,082

USD

MBA Professional
-
2,082

USD
Mobility programs
RUDN students can undergo internships in one of the foreign partner universities under the academic mobility programs. There are several possibilities for this:
Choose a university with which a faculty exchange agreement has been signed;
Get a grant under the Erasmus+ program;
Get a grant from another educational organization or foreign university.
Documents for participation in mobility programs

In order to apply for participation, it is necessary to confirm knowledge of a foreign language in which training is conducted. The selected program should correspond to the one taught at RUDN University, since after completing the internship, the courses that the student passed at the partner university are counted as passed.

A set of required documents for participation in the selection process includes:

A copy of a foreign passport (in digital form);
A short summary for a foreign university;
Certificate of academic performance;
Learning Agreement Plan;
Application for participation.

Additional requirements:

Language certificate;
Letters of recommendation from faculty professors;
Evidence of conducting educational, professional or volunteer activities abroad.

Normally the organizer of the exchange covers the expenses. Erasmus+ for example, gives 565 USD to cover travel costs and 853 USD as monthly allowance.
Enter a university abroad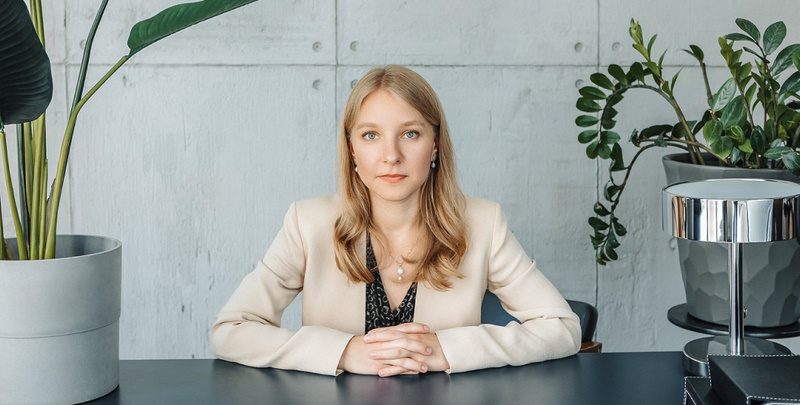 Student life
Planet Southwest. RUDN Youth Festival, which has been held on the main square of the university since 1987. Students from different countries introduce guests to their national customs, traditions, and music. In special areas representing individual countries, you can treat yourself to dishes of world cuisines, listen to ethnic songs and learn national dances. The event is held annually in May. More than 50000 people attend it.
KVN team. The RUDN team reached KVN finals three times, became the champion of the season and is well known to fans of the game. Getting into the main roster is not an easy task, but supporting the team in preparation for the games and during the performances is a great opportunity to have fun and support the university.
Meeting of excellent students. An event that motivates students to receive only excellent grades, to participate in scientific, sports and volunteer activities. Excellent students and activists of RUDN University are awarded with scholarships and prizes at the annual October rally. In 2018, 904 people received scholarships for excellence in studies. The lottery is held among such students with a car as the main prize. The chance to receive a car from the university is given to students who, over the course of 10 semesters, not only received only excellent marks, but also participated in scientific activities.
RUDN infrastructure
RUDN campus covers an area of ​​50 hectares – this is one of the largest campuses in Russia. Educational and residential buildings, a sports complex, stadiums, a clinic, a library, shops and cafes are concentrated in one place. On site there is a parking lot, ATMs and laundromats. During warm season, fountains work in the square in front of the main building. The journey to the center of Moscow takes about 30 minutes.
Dormitories. To accommodate non-resident and foreign students for the duration of studies, as well as students at the time of entrance examinations RUDN has 14 dormitories that can take in about 9000 people:
Five-story buildings (1-8 blocks). Rooms with amenities (kitchen, shower toilet) on the floor and rooms equipped with bathroom, refrigerator, TV.
High-rise housing (9-14 blocks). Apartment-type rooms equipped with bathrooms and toilets. Kitchens are located on floors or in apartments, like in blocks 12, 13, 14.
The cost of accommodation varies from 900 to 109 USD/month, the price depends on the dorm and the level of comfort. According to students, there are always not enough places in dormitories, for this reason 4 people often live in rooms instead of two or three[10]. The area of ​​one room varies from 14 to 18 sq.m[16].
Sports complex. The pride of the university is the stadium with a capacity of 3,000 seats with a football field, running tracks and playgrounds for basketball and volleyball. In addition, the complex has several gyms, tennis courts and an outdoor gymnastics field. At sports facilities, the annual Spartakiad in 9 sports is held, which students call the RUDN Olympic Games.
Clinical and Diagnostic Center (CDC), open at the Medical Institute of RUDN University, in which university students can receive medical care. In case of illness, you must contact the registry and get a ticket to the doctor on duty. For scheduled visits to specialists, you can use the online recording in the CDC mobile application. The Center's specialists also conduct an examination of temporary incapacity for work, make decisions on the provision of academic leave, and exemption from practical training in physical education.
Conditions for people with disabilities

For people traveling in wheelchairs at the university there is the possibility of unhindered access and stay (ramps, side handrails) in classrooms, dormitories, toilets, dining rooms and other rooms. For people with visual and hearing impairments, some of the classrooms are equipped with special computer equipment and assistive devices.
For readers with disorders of the musculoskeletal system there are specially equipped computers in the library's lobby. In the reading room there are organized places for students with hearing impairments and visually impaired (literature in Russian and foreign languages ​​in Braille, audio books)[17].
Interesting facts about RUDN
For more than 40 years RUDN University professors have been teaching Russian language to foreign astronauts as part of joint crews. In honor of this, one of the minor planets of the solar system, numbered 10010, in 2001 was given the name "Rudruna"[18].
In the lobby of the main building of the RUDN University there is a botanical garden, in which there is an artificial reservoir with turtles.
The latest news, stories and exclusive interviews are published on RUDN corporate channels created using its own television studio: RUDN University (in Russian) and RUDN University World (in English).
In 2019, a contact center was opened at RUDN University, where you can find up-to-date information on admission rules, dormitories, benefits, scholarships and other aspects of the university.
RUDN University has developed its own online borrowing recognition system for texts – Antiplagiarism. The system allows you to identify non-unique texts from 153 million open sources on the Internet and more than 20 million scientific articles, dissertations, and regulatory acts.
Need help with admission?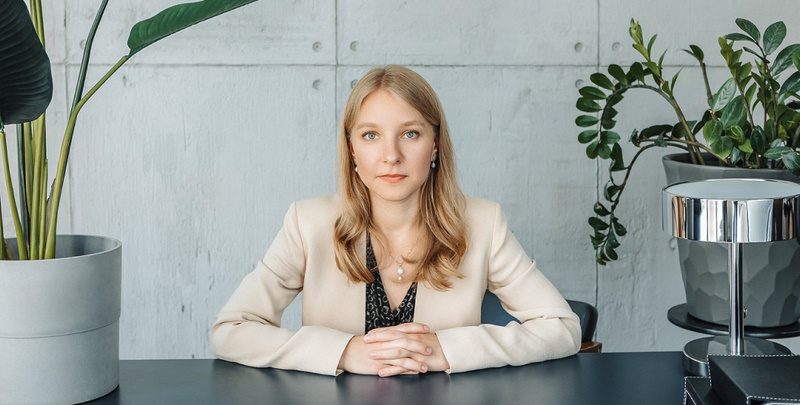 Famous graduates
Irina Mutsuovna Khakamada – Russian politician, journalist, presenter. Member of the State Duma from 2003 to 2013 from the SPS Party. In 2004, she ran for president of the Russian Federation.
Andrei Alexandrovich Klishas – Russian politician, entrepreneur, doctor of legal sciences. Included in the list of Forbes millionaires[19], former president of MMC Norilsk Nickel.
Anna Vasilievna Chapman – an entrepreneur, according to a number of media reports, is an open Russian intelligence agent[20]. Leading the TV project "Secrets of the World with Anna Chapman."
Alexey Anatolievich Navalny – Russian political and public figure. Creator of the Anti-Corruption Fund.
Irina Vladimirovna Filippova (Irena Ponaroshku) – Russian TV presenter, journalist, blogger. From 1999 to 2003, she was a host on the MTV Russia channel, a columnist for Vogue magazine (from 2018 to present).
Studying abroad with UniPage
Want to study at a foreign university but don't know where to start? We can help!
Our specialists will find a university, arrange your documents, fill out the applications, and stay in touch until you receive an offer.