Universities in the UK are rightly regarded as the best in the world. The oldest universities (such as Oxford and Cambridge) do not lose their relevance due to the introduction of advanced methods and technologies, and many young ones learn from those centuries of experience, adhering to the quality mark of British higher education. 18 UK universities are in the Top 100 educational institutions of the world[0]. Such a reputation makes British graduates in high demand in the international labor market. To maintain high standards, UK universities are regularly evaluated by The Quality Assurance Agency for Higher Education (QAA).
Top universities in the UK
Information is exploratory. For accurate information, refer to the official website of the school.
Title
City
Bachelor
Master
4
1
University of Cambridge
Cambridge
24,831

USD

24,831

USD

6
2
University of Oxford
Oxford
21,693

USD

21,693

USD

9
3
University College London
London
25,237

USD

24,948

USD

15
4
Imperial College London
London
33,465

USD

34,777

USD

26
5
The University of Edinburgh
Edinburgh
20,801

USD

16,076

USD

27
6
The University of Manchester
Manchester
26,247

USD

23,622

USD

28
7
King's College London
London
19,948

USD

21,628

USD

38
8
University of Bristol
Bristol
20,735

USD

20,735

USD

51
9
London School of Economics and Political Science — University of London
London
22,310

USD

30,184

USD

54
10
University of Warwick
Coventry
26,483

USD

29,318

USD

71
11
The University of Glasgow
Glasgow
18,635

USD

20,013

USD

76
12
The University of Nottingham
Nottingham
26,339

USD

17,717

USD

83
13
The University of Birmingham
Birmingham
19,095

USD

19,095

USD

88
14
University of Sheffield
Sheffield
23,130

USD

23,130

USD

89
15
University of Southampton
Southampton
21,069

USD

24,344

USD

92
16
University of Leeds
Leeds
20,341

USD

20,670

USD

117
17
University of Liverpool
Liverpool
15,567

USD

16,011

USD

120
18
Queen Mary University of London
London
16,733

USD

18,898

USD

122
19
Durham University
Durham
19,554

USD

24,803

USD

131
20
Cardiff University
Cardiff
22,966

USD

22,966

USD
Advantages of UK universities
Disadvantages of UK universities
Compulsory preparation before university. To meet the admission requirements for undergraduate programmes, international students must undergo training within one of the preparatory courses: A-Level, International Baccalaureate or Foundation programme. It takes both time (an additional year of training before entering Bachelor's) and finance (preparatory programmes may be even more expensive than undergraduate or graduate ones).
Higher cost of study for non-EU students. In the UK, international students have to spend 2-4 times more on tuition than UK or EU citizens, who are required to pay up to 12,760

USD

[7] and enabled to use postgraduate loans[8]. Additional expenses do arise from the need to take one of the compulsory preparatory courses before entering a university: A-Level, IB or Foundation. These may be even more expensive than undergraduate or graduate ones
Narrow specialization. Unlike America, education in Britain is characterized by narrow specialization. Students are to choose 3-4 specific subjects already in high school with the aim of further admission to a university programme in the corresponding field. University courses are also based on one subject area, without dividing disciplines into majors and minors. Such a system places significant restrictions on students' mobility, making them set their career preferences in advance.
Admission requirements at UK universities
Type of study
Age
Duration
Min. cost per year
Avg. cost per year
Min. language level
Exam
Apprenticeship
16+
1-6 years
Free
Free
B1
IELTS 5.0
Foundation
16+
1 year
11,035

USD

/year
19,312

USD

/year
B1
IELTS 5.0
Undergraduate
17+
3 years
13,794

USD

/year
33,106

USD

/year
B2
IELTS 6.0
Medical school
17+
5-6 years
30,347

USD

/year
42,762

USD

/year
C1
IELTS 6.5
Master's
20+
1 year
13,794

USD

/year
23,450

USD

/year
C1
IELTS 6.5
Doctorate
21+
3 years
20,691

USD

/year
27,588

USD

/year
C1
IELTS 7.0
These are the approximate costs for overseas students. UK and EU citizens are subject to a lower 'home' rate which depends on the location of the university. The maximum fees for each part of the UK are the following:
Part of the UK
Max. undergraduate fee for EU citizens
England
12,760

USD

Wales
12,415

USD

Scotland
Free
Northern Ireland
5,738

USD
In Britain students apply for preparatory and undegraduate programmes through UCASUniversities and Colleges Admissions Service. Master's and PhD applicants submit documents through the universities' websites. A complete list of admission requirements is determined by each educational institution. Usually, universities independently assess student's qualifications based on the certified translations, but in some cases a special statement of comparability with British equivalents from NARIC should be obtainedFee: 49.69 USD + VAT* (59.55 USD) .
For international students studying a preparatory course is mandatory. The programmes available are Foundation, IB and A-Level. For a one-year Foundation, a certificate of complete secondary education corresponding to 11 or 12 years of study is required. Two-year programmes (IB and A-Level) can be entered after 9-10 years of school. The language criterion here is usually lower than for bachelor's, (IELTS 5.0-5.5).
For Bachelor's an applicant should have:
A certificate of secondary education;
A preparatory programme completed;
Minimum language proficiency (IELTS 6.0).
The requirements for Master's programmes are:
A bachelor's degree in the relevant field (GPA >60%);
Minimum language proficiency (IELTS 6.5

also TOEFL, Cambridge Assessment, PTE Academic

).
A research proposal

for research programmes (MPhil or MRes)

;
An entrance test or an interview may be required.
For PhD programmes a student may need:
A master's degree (merit / distinction — GPA >60%) or its equivalent in the relevant field;
A bachelor's degree with honours in the relevant field;
Minimum language proficiency (IELTS 7.0

also TOEFL, Cambridge Assessment, PTE Academic

);
A research proposal;
Attending an interview;
Research experience, academic achievements, number of publications and extracurricular activities may be relevant as well.
Read more
Types of educational institutions in the UK
The main types of educational institutions in the UK are:
School (state / public / independent) and Sixth Form College. Traditionally, British schools and Sixth Form colleges provide secondary education. However, they also offer a wide range of special programmes, including preparatory A level, International Baccalaureate and professional BTEC

within further education

.
General Further Education (FE) College. FE colleges offer students National Vocational Qualifications (NVQs) at levels 1-7 of the RQF, as well as HNC

Higher National Certificate

, HND

Higher National Diploma

, PGCE

Postgraduate Certificate of Education

, Foundation degree, and Apprenticeships. These are designed for students wishing to gain practical skills and move on to employment, although they can also progress to undergraduate studies.
University. UK universities are large educational institutions awarding all types of degrees: bachelor's, master's and PhD. The University status is protected by UK law, although eligibility requirements vary between the constituent countries of the UK. Unlike vocational colleges, universities are more research-focused.
University College

not equal to the University College London having a university status

. This is a small educational institution, which is usually part of a larger university. The title is also protected by law, but not equivalent to the university one. University colleges hold taught degree awarding powers.
All universities, university colleges, colleges of the University of London and some FE colleges are included in the list of recognized bodies. Degree courses may also be provided at listed bodies, but the degrees are still validated by a recognized body.
British universities can be divided by age and location. The groups are characterized by ambiguous definitions. Nevertheless, in most general terms, one can distinguish:
Old universities include:
Ancient universities are the six oldest British universities, founded before 1800: English Oxford and Cambridge; Scottish University of St Andrews (1413), University of Glasgow (1451), University of Aberdeen (1495), University of Edinburgh (1583). Historically, the group also includes the University of Dublin, Ireland (1592).
Red brick universities

иногда civic universities

. Initially, it was the name of university colleges, founded in the late 19th and early 20th centuries in provincial cities, which later became universities. Now the term red brick refers to any university that was granted University status between 1800 and 1992: University of Liverpool (1881), University of Birmingham (1825), University of Bristol (1876), University of Manchester (2004

formed by merger between several older institutions

), etc.
Depending on structure, British universities can be unitary and collegiate. In the first case, a central university supervises all teaching and services provided by its educational units. The majority of UK universities adhere to this system. The first unitary university in England was the University of Birmingham. In collegiate universities, functions are distributed between a central university and a number of constituent colleges, for example, University of Oxford, University of Cambridge, Lancaster University, Roehampton University, University of London.
Colleges in the UK
There are two types of colleges in the UK that are not tertiary education providers:
Sixth form colleges (SFC) provide advanced school-level qualifications for students aged 16 to 19 enabling them to progress to university or higher-level vocational education. The programmes taught at SFCs are A-levels, Business and Technology Education Council (BTEC), the International Baccalaureate Diploma (IB), or GCSE. examinations.
Further Education (FE) Colleges offer technical and professional education and training for students of any age. Unlike the Sixth Form, FE colleges offer qualifications up to level 7 RQF.
Colleges also provide Apprenticeships, which mean full-time training at the workplace with a rare attendance of classes. A student, called apprentice, earns a wage and gets holiday pay. Overseas students, however, are rarely enrolled in such programmes, as this requires getting a work visa.
There are 294 colleges in England. In total, they educate and train more than 2 million people[9]. On average, every UK college has 672 non-UK students. Among them, the most popular level of study is Level 3 RQF[10].
Public and private universities
All UK universities are formally independent bodies. Unlike in America and other European countries, there are no government-owned universities.
However, almost all UK universities are public, which means that they receive part of the funds (30-90%) from the government. At the same time, they are largely autonomous and independently decide on the additional ways of generating income. Public universities vary in size from a few hundred to over 30000 students. Some are integrated into a city's infrastructure, others have their own campuses.
There are only 5 private universities in the UK, which are not subsidized by the government: the charitable University of Buckingham and Regent's University London, and the profit-making University of Law, BPP University and Arden University. The majority tend to focus on subject areas such as Business, Management, and Law.
Private universities are believed to have more freedom and opportunities to support healthy competition and create programmes relevant to the needs of employers. Traditional public universities provide a general research-focused education with scientific research being a prerequisite for obtaining funding from the government, but having little relevance to the workplace[11]. Another advantage of private universities is individual pastoral care цшершт smaller student groups.
Groups and associations of universities
In Britain, there are three formal representative bodies for higher education providers:
Universities UK. An association designed to promote interests of British universities, university colleges and higher education colleges. Currently, it brings together 136 educational institutions. Scottish members of Universities UK make up an additional group, [%20http://www.universities-scotland.ac.uk/ Universities Scotland].
GuildHE. A membership organization that includes private and public educational institutions of all types, including specialist colleges[12]. GuildHE encourages diversity, inclusive education, innovative approaches to research, healthy competition, and also provides a variety of opportunities for students and graduate employers[13].
Association of Colleges. A not-for-profit organization being the national voice for further education, sixth form, tertiary and specialist colleges in England. AoC supports students at all levels, influences the government's policy in the field of further education, and also represents UK colleges at the international level[14].
There are also mission groupings with defined membership. The largest of them are:
Free universities in the UK
There are no free universities in the UK. Moreover, international students (except for the EU citizens) have to pay several times more than the British. But there are many funding opportunities for both home (UK/EU) and overseas students provided by the UK government, individual universities, organizations, and foundations.
Read more
Interesting facts about UK universities
Pictures of UK universities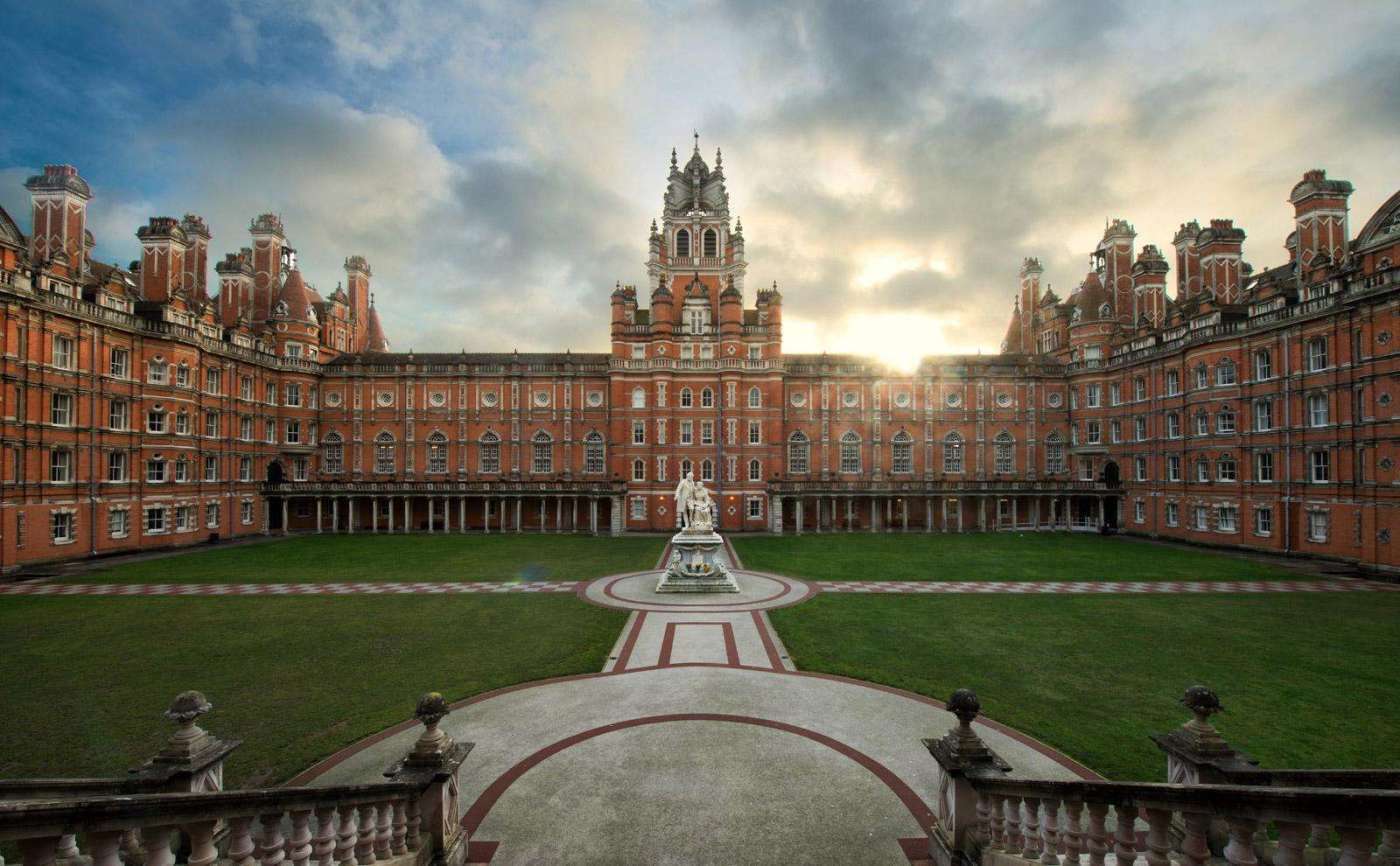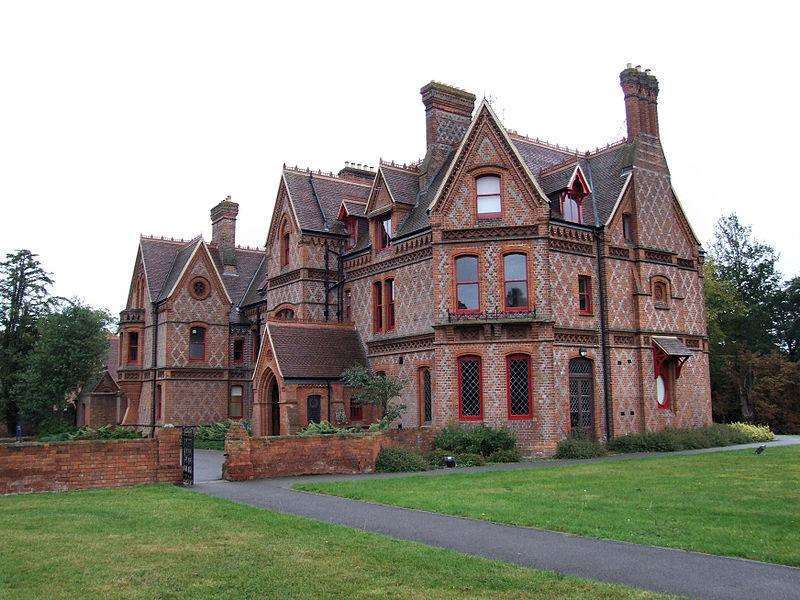 Last updated:
United Kingdom - General information
| | |
| --- | --- |
| Region | British Islands |
| Capital | London |
| Language | English, Welsh |
| Currency | Pound Sterling |
| Population | 63,181,775 |
| Students | 2,600,000 |
| Foreigner students | 16.4% |
Statistics - Universities
| | |
| --- | --- |
| Universities in top 100 | 16 |
| Universities in top 200 | 26 |
| Universities in top 500 | 49 |
| Universities in top 1000 | 76 |
| Universities in top 5000 | 139 |
Cost of living in United Kingdom
| Expenses - USD/Month | Min. | Med. |
| --- | --- | --- |
| Accommodation | 306 | 398 |
| Food | 177 | 391 |
| Transportation | 59 | 180 |
| Communications and utilities | 74 | 104 |
| Clothing | 20 | 77 |
| Sports and leisure | 25 | 88 |
| Total | 662 | 1,239 |
| Accommodation in United Kingdom | USD/Month |
| --- | --- |
| Shared room outside of centre | 309 |
| Shared room in city centre | 402 |
| 1 bedroom apartment outside of centre | 596 |
| 1 bedroom apartment in city centre | 723 |