Getting an MBA is an important step in the career of any future entrepreneur or top manager. In this article, we will talk about what an MBA is, where the best business schools are located, are there inexpensive options and what you need to do to enroll.
What is an MBA?
MBA — Master of Business Administration — is an academic degree in business management. MBA is one of the varieties of Master's degree and is equal to Master of Science (MSc), Arts (MA) and other second-level degrees. The main feature of MBA is its applied focus. The teaching process is based on case study methods and revolves around practical problem-solving. This brings students as close as possible to reality.
MBA programs have different specializations. The most popular of them:
International MBA;
Strategy MBA;
MBA in Marketing;
Operations Management MBA;
Supply chain management MBA;
MBA in Human Resources[1].
There are also specializations in specific market sectors: fashion industry, pharmaceuticals, computers and information technology, and so on.
EMBA — Executive MBA Program

EMBA is a subtype of MBA programs, created specifically for senior managers. Only people with experience in business management can apply for it. As a rule, these are entrepreneurs, top managers, deputy directors, heads of companies, and so on. For this reason, EMBA programs offer training in short modules or only on weekends. Below is a table with a generalized comparison of two programs. The details depend on each specific business school.

Characteristics
MBA
EMBA
Requirements

Bachelor's degree;
Work experience in business from 1 to 5 years

Bachelor's degree;
Work experience 5+ years (professional businessmen and managers)

Exams
Duration
1-2 years
6-12 months
Type of study
Full-time on-campus
Studies in modules — on weekends or in evenings
Average cost/year
35,000

USD

80,000

USD
Why get an MBA?
The MBA program is a must-have for those working in business. It provides new knowledge and structures the existing, helps to develop strategic thinking and leadership qualities. You will learn how to evaluate the market, set the right goals and choose the best way to achieve them. And through working on joint projects, you will improve your communication skills and make useful contacts. The MBA program is suitable for those who aspire to:
Get knowledge and skills in the field of business management;
Increase competitiveness;
Expand the network of business contacts;
Start to earn more;
Start their own business;
Change career.
Most MBA graduates evaluate the learning experience positively. 95% note the importance of the course for their personal growth, 91% for their career and 79% for their finances[2]. MBA is a great investment in your future, but it's not cheap. Consider the price of the program itself and the cost of living. You also need to understand that an MBA degree does not guarantee an instant salary increase. It all depends on you and how you use the knowledge gained during the course.
Benefits of an MBA
Potentially higher salary. Research shows that MBA graduates earn more than their degreeless counterparts. For example, the average salary of a specialist with an MBA in the USA is 89,000

USD

/year[3]. The exact figure depends on the position of the person, work experience and what school they graduated from. Some alumni of Harvard Business School or Wharton University of Pennsylvania get a salary of no less than 300,000

USD

[4].
Better job opportunities. An MBA degree puts a noteworthy line in your resume. This increases your chances of getting a job faster. People in the business world understand the importance of this kind of education.
Practical knowledge and skills. Business administration courses involve more practice than theory. The latter is also included in the compulsory education program, but it is always combined with specific cases. MBA not only provides knowledge, but teaches to apply it in real life.
Programs in English. Whichever country you choose, most MBA courses are taught in English. Therefore, even to study at the Milan SDA Bocconi, you do not need to speak Italian. However, your English level must be at least C1.
Disadvantages of an MBA
Price. MBA is one of the most expensive types of programs. The average price is 35,000

USD

/year. And in the best schools, it reaches 80,000

USD

/year. Many universities provide scholarships and grants to students, but the cost of the programs is so high that they rarely cover it in full. At the same time, having an MBA does not mean quick employment.
Narrow focus. Business management programs are designed for specific specializations. It is worth applying for an MBA only if you plan to work in this area. Otherwise it will be a waste of money. Even such a prestigious degree might not get appreciated in the wrong place.
Prestige. The salary level of an MBA graduate directly depends on which school he attended. The more popular your university is, the greater are the chances of getting a job quickly and making good money. There is no point in studying at an unknown online school. For work in business, alma mater matters.
Best Business Schools
#
University
Country
City
Price
Term
Exams
Min. work experience
Cost of a dormitory
1
Stanford Graduate School of Business
USA
Stanford
74,706

USD

/year
24 months.

TOEFL — 100/IELTS — 7.0;
GMAT — 734

4 years
26,700

USD

2
Wharton University of Pennsylvania
USA
Philadelphia
83,230

USD

/year
24 months.
5 years
21,600

USD

3
Sloan school MIT
USA
Cambridge
77,168

USD

/year
24 months.

IELTS — 7.0;
GPA — 3.6;
GMAT — 670-760

5 years
20,700

USD

4
Harvard Business School
USA
Cambridge
73,440

USD

/year
24 months.

TOEFL — 109/IELTS — 7.5;
GPA — 3.7;
GMAT — 620-790

2 years

28,260 USD

5
HEC Paris
France
Paris
79,645

USD

16 months.

TOEFL — 100/IELTS — 7.0;
GPA — 3.5;
GMAT — 690

2 years
13,833

USD

6
INSEAD
France
Paris
93,269

USD

10 months.

TOEFL — 105/IELTS — 7.5;
GMAT — 670-750

2 years
13,623

USD

7
London Business School
UK
London
112,117

USD

15-21 months.

TOEFL — 105/IELTS — 7.0;
GPA — 3.5;
GMAT — 600-780

2 years
12,090

USD

8
Columbia Business School
USA
New York
77,376

USD

/year
24 months.

GPA — 3.6;
GMAT — 690-760

5 years
21,375

USD

9
IE Business School
Spain
Madrid
75,663

USD

12 months.

TOEFL — 100/IELTS — 7.0;
GMAT — 600-770

3 years
11,318

USD

10
Haas School of Business
USA
Berkeley
68,444

USD

/year
21 months.

TOEFL — 90/IELTS — 7.0;
GPA — 3.6;
GMAT — 690-760

5 years
25,658

USD

11
SDA Bocconi
Italy
Milan
61,830

USD

12 months.

IELTS — 7.0;
GMAT — 540-750

3 years
7,860

USD

12
Said Business School Oxford University
UK
Oxford
76,167

USD

12 months.

TOEFL — 110/IELTS — 7.5;
GPA — 3.5;
GMAT — 650/GRE — 160

2 years
8,463

USD

13
LSE
UK
London
39,730

USD

/year
17 months.

TOEFL/IELTS — 7.0;
GMAT — 660

3 years
15,717

USD

14
Copenhagen Business School
Denmark
Copenhagen
46,370

USD

12 months.
3 years
8,150

USD
Full list of business schools
How to apply for an MBA?
Usually, Master's programs become an extension of your undergraduate studies. In some European countries, for example, Germany or France, it is obligatory that the Master's degree be in the same field as the Bachelor's. The advantage of MBA is that it is available to everyone, regardless of previous education. You can even enroll after studying design. The main thing is to meet the requirements of the program and collect the necessary documents.
An academic degree
MBA is a Master's degree, so you must already have a Bachelor's degree to apply for it. In most cases, the specialization of previous education is not important. Although for people with specialties other than business, more stringent selection criteria apply. For example, they need to pass GMAT and generally have excellent academic performance. Some schools accept students with no higher education at all. French HEC Paris, for instance, considers 5 years of professional experience as the equivalent of a bachelor's degree.
Work experience
Experience is required for admission to most MBA programs. Some schools set clear criteria: usually 2-3 years. Others write that they consider all candidates, regardless of professional experience. At the same time, the average work experience among applicants is 5 years.
People go to MBA not so much to learn something new, as to improve. The standard age for students at prestigious business schools is 25-28 years old. This contributes to an effective learning process and networking. Lesser-known universities also accept those who are just starting their careers in business. In this case, the program is built somewhat differently. It includes more theory and basic courses in economics, finance and marketing.
CV/Resume
Unlike other Master's programs, during an MBA more attention should be paid to working experience rather than academic achievements. Requirements for resumes vary. Some universities request a regular CV, but some ask candidates to describe their activities in detail. For example, indicate the reasons for periods of unemployment. Some universities provide a sample CV to show what they want to see. Details can be found on their official websites.
Letters of recommendation
Letters of recommendation are needed for all types of Master's programs abroad. However, in the case of an MBA, the letter should not be from previous professors, but from current colleagues and supervisors. For example, Stanford Business School requires a recommendation directly from the head of the company in which the person works. The letter should describe your leadership qualities, management skills, and business potential.
Interview
Passing an interview is one of the common conditions for admission to MBA programs. It is conducted face to face or in video format so that the commission can assess the applicant's motivation. Some universities ask you to provide it as a recording, while others will interview you online. The process can also have several stages.
Essays
Essays are not required everywhere. If the school wants to see it, they will indicate it in the admission requirements. For example, Stanford asks two questions in advance:
What is most important to you?
Why Stanford?
Whatever the assignments, your goal is to show yourself, your interest and potential in the field of management. Although this document is called an essay, it works more like a motivation letter. Explain what an MBA means to you personally and what you plan to achieve.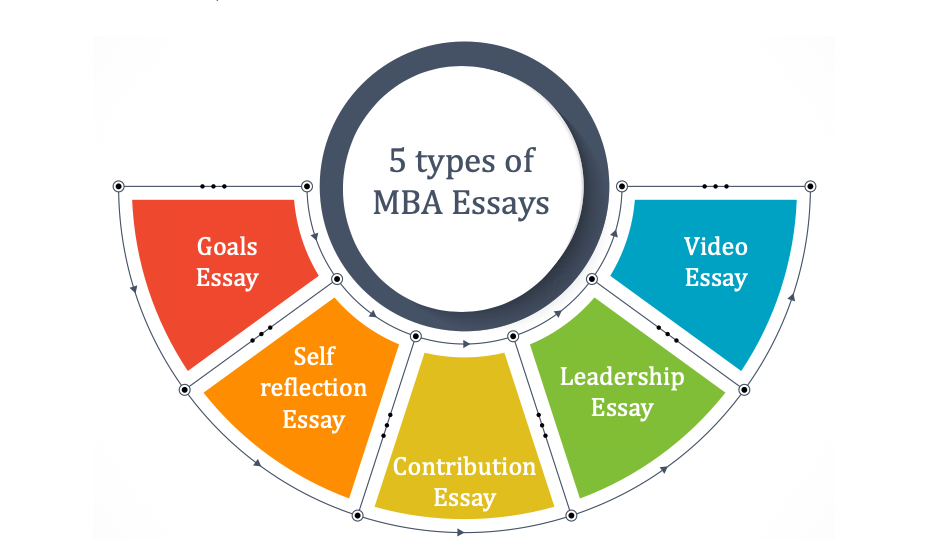 International exams
For admission to the MBA abroad, you will definitely need to pass two international exams:
GMAT or GRE. Both test your mathematical and analytical skills. Business school applicants are most likely to take the GMAT. The websites of universities state the preferred results specifically for GMAT. Generally, you need to get a minimum of 600 points. For prestigious schools — 700 and above.
To find out what an "ideal" business school candidate looks like, visit its official website. There you can often find information about the average age of applicants, their work experience and exam results. These "profiles" provide a rough idea of ​​what will be required to successfully enroll.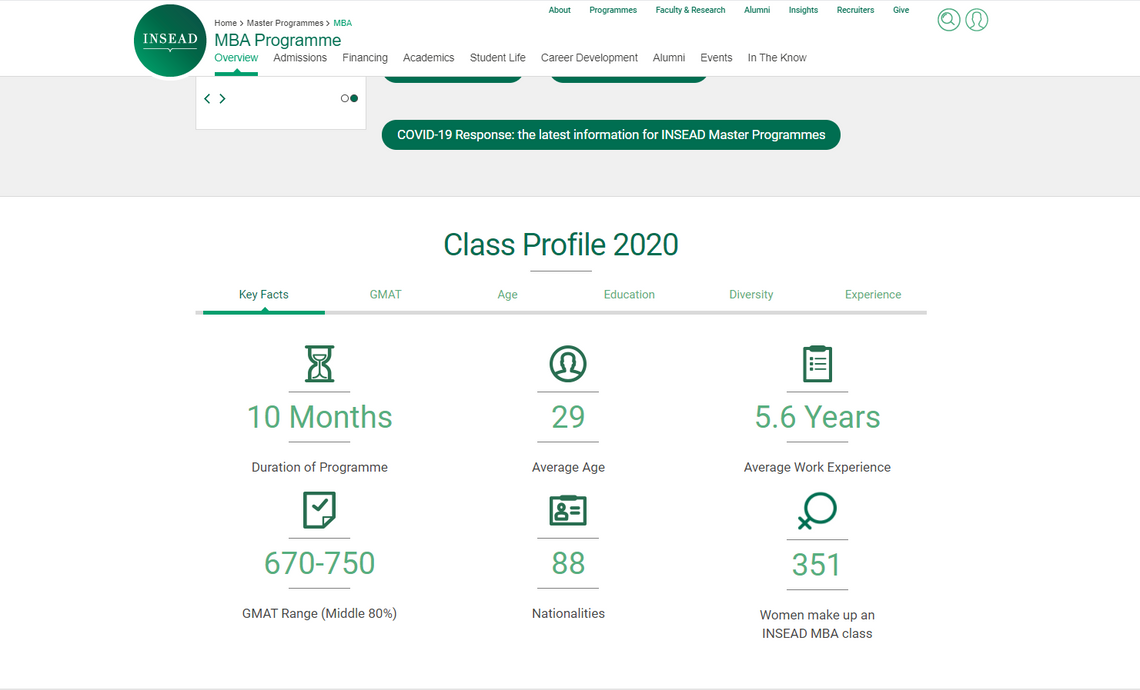 Applying for a master's?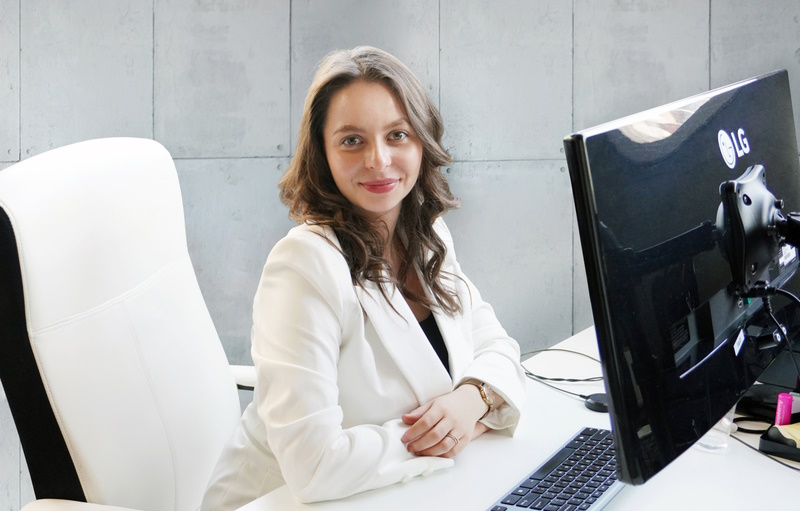 Business School Tuition Fees
It is a fact that MBA is expensive. The average cost of a two-year course is 60,000 USD, and in prestigious business schools — over 100,000 USD. And yet, cheaper programs exist. Affordable countries include France, Germany and Finland. There you will find programs within the range of 9,432 USD/year. But do not forget about the costs of accommodation and other expenses as well. They add significantly to the overall training costs.
Another way to save money is to study online. It is suitable for those who want to learn the basics of business management for themselves. The downside is that such programs rarely issue a diploma, at best — a certificate. But they are definitely cheaper and shorter.
MBA Scholarships
Many business schools provide scholarships for students. But to qualify for them, you need to be a top-notch candidate. What does it mean? The answer depends on the specific institution. For detailed information on financial assistance and the profiles of those who received it, check the school website. In general terms, a potential scholar looks like this:
Excellent academic performance, high GPA — from 3.5;
5-10 years work experience in management and business;
High GMAT score — 750+;
Early application submission;
Outstanding essays, recommendations and interviews.
Best business schools for scholarships:
Remember that a scholarship is always a lottery. So choose a school that you can pay for yourself. View financial aid as a possible nice bonus, but not a 100% guarantee.
Affordable Business Schools
Below is a list of low-cost business schools around the world. In them, prices start from 2,096 USD/year.
University
Country
City
Price/year
Term
Requirements
Min. work experience
Cost of a dormitory
KU Leuven
Belgium
Leuven
4,087

USD

12 months

TOEFL — 94/IELTS — 7.0;
GMAT — 620/GRE — 156

n/a
5,030

USD

Indian Institute of Technology
India
Kharagpur
840

USD

24 months
2 years
900

USD

West Pomeranian Business School
Poland
Szczecin
2,389

USD

12 months
n/a
1,467

USD

Institute of Economics of the Polish Academy of Sciences
Poland
Warsaw
5,554

USD

12 months
n/a
2,620

USD

Putra University
Malaysia
Kuala Lumpur
9,118

USD

16 months

TOEFL — 80/IELTS — 6.0;
GPA — 3.0;
GMA — 550

5 years
848

USD

ESERP Business School
Spain
Madrid
13,833

USD

12 months
3 years
3,668

USD

International University of Applied Sciences
Germany
Bonn
7,435

USD

12-18 months

TOEFL — 80/IELTS — 6.0;
GPA — 3.0

1 year
2,096

USD
Preparation for MBA — Pre-MBA
Pre-MBA is a special type of preparatory courses. They are suitable for those who have just graduated from university and do not have the necessary work experience for admission, or people with an education from another field. Pre-MBA programs can include different elements, there is no single standard. Typically, this includes preparation for international exams: GMAT, TOEFL or IELTS. There are also classes in additional disciplines: management, finance, marketing, and so on.
Typically, pre-MBAs are programs from independent institutions. There are preparatory programs at the business schools themselves, but there are few of them. For example, Harvard has an online course, CORe, and the University of San Francisco offers a one-year Pre-MBA followed by a major program. The requirements for admission to them are lower than for MBA programs: IELTS 5.5, and the optionally, GMAT.
What does Pre-MBA give? It helps to prepare for challenging exams, as well as introduce the student to what awaits them in a full MBA program. Taking these courses increases the chances of admission and the subsequent effectiveness of the studies. However, they cost not much less than the MBA themselves. The average price in the USA is 13,400 USD/year, and in England — 12,090 USD/year. Whether it is worth the time or money depends on the circumstances. For experienced managers, these courses will not give anything, but for beginners they can be useful.
MBA in the USA
USA is the birthplace of MBA. The first program in the world was opened at Dartmouth in 1900. Today, there are over 400 accredited business schools in the United States. Some are affiliated with large universities, others are independent institutions. American MBA programs are quite expensive (like all higher education in the country). Their cost is 1.5 or even 3 times higher than other disciplines. The lowest fees can be found in public universities: for example, at Ball University, one semester of MBA costs 20,000 USD, about the same amount students pay at the University of North Dakota. The best American business schools are located at the most prestigious universities: MIT, Stanford, Princeton, Harvard, and others. The cost of studying might be scary — prices for a year of MBA start at 70,000 USD. But there is also a good side — these universities offer generous scholarships that potentially cover 15-80% of the costs.
Get a master's degree

MBA in Europe
The cost of MBA programs in European universities is much more appealing than in American ones. The exceptions are Denmark, the Netherlands, Sweden and the UK — there the cost of education is comparable to the USA and Australia.
MBA prices in Europe range from 5,240 USD at public universities to 93,269 USD at prestigious business schools. Such large sums cover not just the training. For example, at INSEAD, the cost of the program also includes educational materials, access to the library, access to the sports complex, insurance and more. In European universities, MBA can be completed in a year or a year and a half in a special part-time program. This means that the cost of living in another country will be less. In addition to the low cost and shorter course duration, European business schools have another advantage. Many of them (INSEAD, Bocconi) are recognized as leading research centers. Getting a degree there will not only be cheap, but also very prestigious.
Their requirements for applicants are also lower — recommendations are often excluded from the general package of documents, the expected GPA is lower, sometimes you don't even need to take GMAT. However, this only applies to programs at public universities. Prestigious business schools have the same requirements as American ones.
MBA in Asia
Business schools in Asia are a budget-friendly and easy way to get an MBA. However, a lot depends on the country and the chosen university. Singapore, Hong Kong, China and Japan offer the most expensive MBA programs. In India, Malaysia and Thailand, they are much cheaper. The cost of the programs there starts from 3,000 USD per year, and the requirements for applicants sometimes include only a Bachelor's degree. Although it is still difficult to enter there because of the language and the general specifics of these countries. And the prices are low only from the European point of view.
People often question the quality of education in such universities. Indeed, not all Asian universities have the best academic staff. However, many local business schools create ambitious and highly competent programs. Plus, some Western employers value work and study experience in developing countries.
MBA in Russia
Duration of the MBA course: 1-2 years
Cost: 2,025-7,087

USD

/year
Requirements: CV, motivational essay, work experience.
There are MBA programs in Russia as well. Prices, like in the rest of the world, are higher than for other specialties. Business administration programs never cost less than 1,012 USD/year. The upside is that most universities do not need GMAT or IELTS. For admission, you need a Bachelor's degree, a CV, and an essay, followed by an interview. Some schools also conduct admission tests in the form of a case study. Among Russian universities, the highest quality MBA programs are offered by:
Higher education abroad with UniPage
UniPage organizes admission to public and private universities abroad.
We are experts in our field and know how to provide admission to a university that meets your goals, interests, and budget.