A Foundation Programme is a programme for university preparation that helps entrants to adapt to the country of studying, to improve the level of the foreign language knowledge and to acquire additional academic skills. This will ensure that an entrant meets all the requirements for studying at the university.
The Foundation programmes cost around the world
Country

Min. cost

Max. cost

Accommodation per year

The United Kingdom
7,500

USD

25,000

USD

14,750

USD

Ireland
9,000

USD

22,000

USD

12,000

USD

Malta
6,000

USD

19,000

USD

13,500

USD

The USA
8,000

USD

25,000

USD

14,500

USD

Canada
8,500

USD

26,200

USD

12,000

USD

Australia
10,000

USD

17,000

USD

13,500

USD

Germany
150

USD

9,000

USD

10,400

USD
*The prices are provided to give the most basic information to the website's visitors, more detailed information on countries and universities can be requested from the Unipage experts.
When is it necessary to study a Foundation programme?
School education in different countries lasts 11 or 12 years. At schools in the USA, Canada, Australia, New Zealand, Singapore, Japan, as well as in most of the European countries, it takes 12 years to get secondary education. As a rule, it consists of three stages. The last two years of studying (11-12 forms) actually prepare pupils for going to university. That is why school leaving certificates and 11-step education system completion certificates are not often recognized as equivalent ones to secondary school leaving certificates of those countries where the 12-year school education system is adopted.
In this case, a preparatory programme (Foundation Programme, sometimes — Preparation Courses), which is available in every large university, can provide entrants with the missed year of school education. Most often these are foreign students who enrol on the preparatory university programme. The matter is that the Foundation Programme not only prepares for entering a certain specialty: the courses also provide serious language training. These courses typically last from 6 months to one year.
The Foundation Programme completion certificates are accepted by the same university, as well as by colleges or partner universities. Applicants can apply for the preparatory programme from September to November (depending on a particular institute of higher education). At universities in New Zealand and Australia, applications are accepted several times a year.
Types of preparatory programmes
The Foundation Programme is distinguished by its duration: most often it lasts from six months to one year. A student usually determines the length of studying and the intensity of classes by him/herself. At the universities of Australia and New Zealand, for example, the following programmes are provided: Standard (40 weeks), Intensive (30 weeks) and Extended (60 weeks).
Preparatory programmes can be general and subject-oriented. For example, for those who are preparing to enrol on a business course the Business Programme is organized. The Engineering Programme prepares to enter engineering faculties and the Law Programme — law faculties. Life Sciences programme is suitable for those who are going to study natural sciences.
There are also programmes that prepare entrants for admission to the faculties of humanities and social sciences. It should be noted that the Foundation Programme for Medicine is organized at universities far less often than other ones.
Need help with admission?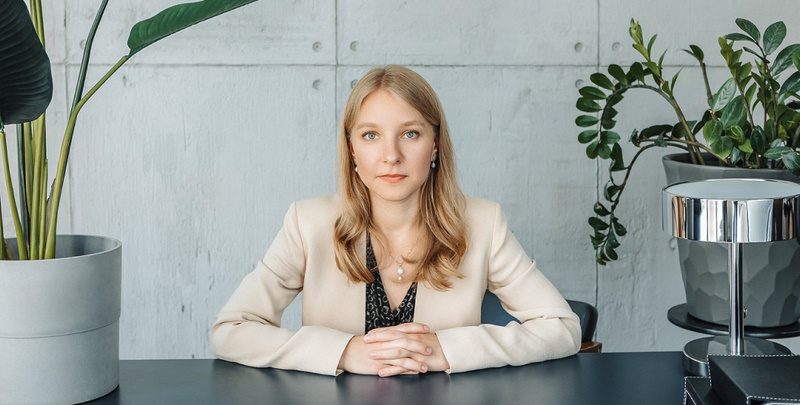 Advantages of studying at the Foundation Programme
If an applicant leaves school after 11 years of studying there, the Foundation Programme compensates for one more necessary year of study. It is also necessary to take into account that most of the world's universities matriculate applicants who are already 18 years old.
The Foundation Programme can also be used by those young people who need to learn English. This programme focuses on language training: students improve their English to the level necessary for studying at the university.
In some universities, the Foundation Programme completion means automatic university matriculation (if the academic performance is good). In other education institutions, the preparatory course certificate significantly increases the chances of admission. 80-100% of those entrants who completed the preparatory programme enter the chosen institution.
After the Foundation Programme completion, many universities exempt their foreign applicants from taking IELTS or TOEFL exams.
The Foundation Programme develops the student's intellectual abilities, prepares him/her for the chosen specialty and provides with the necessary basic knowledge.
The preparatory programme helps students to adapt to the life and learning environment of the country where they want to get their higher education. Thanks to this programme, students improve their communication skills and make new friends.
The Foundation Programme students are considered to be full students of universities, therefore they have access to libraries and other facilities.
Entry requirements for Foundation Programme
The availability of a secondary school leaving certificate. Interviews are not usually conducted.
The majority of universities and colleges admit to their preparatory programmes entrants starting from 17 years old, but there can be some exceptions.
Some universities (for example, universities in the UK, Australia, New Zealand) also require successfully passed IELTS (with the min. result 5.5 points) or TOEFL (with the min. result 70 points) exams, but even this happens rarely.
Some prestigious universities in Europe and America require a high GPA of the secondary school leaving certificate.
It should be noted that not all universities in the UK matriculate the International Foundation courses graduates. It concerns such prestigious education institutions as Cambridge University, Oxford University or Imperial College London. Before applying to the chosen university, you should make sure that the Foundation Programme certificate is an equivalent replacement for the A-level or IB certificate.
If the level of the foreign language is insufficient?
Applying for the Foundation programme, an applicant must already know the English language at least at the intermediate level. Some universities require confirmation in the form of IELTS or TOEFL certificates. What should those candidates who do not have sufficient knowledge of English do? In this case, some universities offer to do the Integrated English for Foundation programme, which goal is to increase the applicant's language level.
The course duration varies (as a rule, the study lasts 6-12 months). The programme is rather intensive. Approximately 20-24 hours a week is devoted to the English language study. Students at these courses study English for academic purposes in order to get the maximum benefit from lectures in the future.
It is not necessary at all to take a preparatory language course at the university because there is always an alternative — to study English at specialized language schools. Here, a wide variety of courses are offered to the attention of applicants, also a future student can choose individual lessons with a teacher in order to master the foreign language as soon as possible.
Enter a university abroad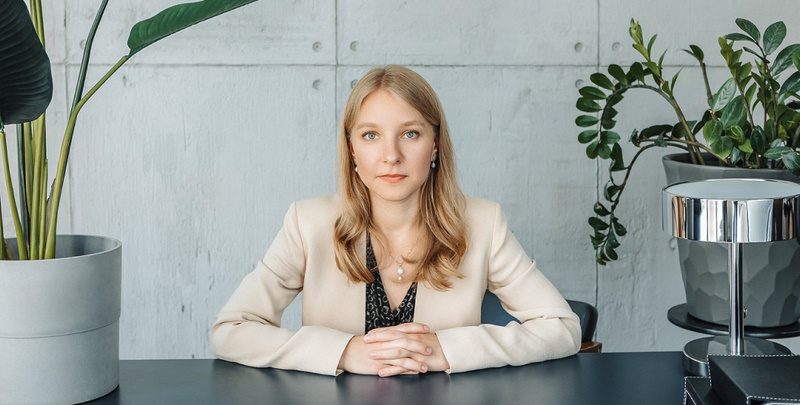 Foundation Programme features in different countries
Each country develops unique foundation program in accordance with the educational standards and basic requirements of local universities.
Foundation studies in the United Kingdom
Applicants who want to enter British universities, of course, should think about doing the Foundation course in the UK. This service is provided by a number of public colleges and institutes of higher education of the country.
Successful completion of the preparatory course at the university increases the chances of admission to the chosen university significantly (in some universities it is a 100% admission guarantee). The standard curriculum is designed for 1 academic year or 3 semesters (usually the admission starts in September or in January).
Applicants who do not know English well (IELTS points from 4.0) can apply for an extended version of the Foundation Programme lasting 4 semesters. Those who know the language at a sufficient level can try their hand at doing a condensed course, the study duration is 2 semesters.
Foundation in Ireland
The Foundation course in Ireland, like in most other countries, includes three components: learning English for academic purposes, training in core subjects and studying skills development. The programme duration does not usually exceed 36 weeks. The intensity of classes hovers around 20-26 hours per week.
There are no English classes for absolute beginners at the Foundation courses in Ireland, an applicant must already know the language at the intermediate level and have at least 5.0 points at the IELTS exam. If an entrant cannot boast about such a result, he/she should definitely do a language course either at the chosen university or at language schools in Ireland or in his/her native country. The cost of the Foundation Programme in Ireland is rather high, the study will cost around 10,500 — 21,000 USD per year.
Foundation year in the USA
The preparatory programme in the USA is focused mainly on the applicants language training. The Foundation Program includes an intensive English course which in just 1-2 semesters allows you to improve the language level significantly up to 6.0 points in the IELTS exam and prepare for TOEFL. The programme also helps to learn about the academic traditions of the university and provides a preparation in a number of subjects that will be useful for future students (most commonly mathematics, writing essays, taking notes of lectures, etc. are included in the basic course).
Applicants can undergo training in colleges, and then after receiving the certificate, they can enter US universities. It should be noted that the credits received at the Foundation course in certain subjects can be taken into consideration at the chosen education institution.
Foundation courses in Canada
Having done the preparatory course at a Canadian college or university, an entrant can apply for admission to the most prestigious universities in Canada and the USA. As a rule, the International Foundation Program is designed for 8 months, but students with a higher level of preparation can do an intensive course. Many universities offering preparatory programmes for foreigners and conditionally admit their Foundation's students to the first year of one of its undergraduate courses. To do this, you do not have to take any additional examinations or to do a personal interview, the course students only need to do the preparatory programme successfully (gaining 60% of the rating or more).
It should be mentioned that many universities require that their applicants have the knowledge of English at least at the intermediate level. For example, the University of Toronto imposes the following requirements on their entrants: the IELTS certificate with at least 5.0 points or the TOEFL iBT certificate with at least 69 points. Entry requirements for the Foundation programme should be specified on the official website of a particular university.
Foundation year in Australia
The Foundation programme is very popular in Australia. 25 out of 37 universities working in the country organize and run preparatory courses for foreign applicants. In addition, Foundation programmes are offered not only by universities, but also by private colleges, secondary schools and even TAFE (Technical and Further Education) institutions.
Almost at every university in Australia a Foundation course has its own duration and study load. Some universities offer annual, 6-month and 1,5-year courses. An entrant chooses the programme of the necessary duration by him/herself depending on his/her level of preparation. It should be noted that to attend the Foundation course a candidate must provide the IELTS certificate with at least 5.0 total points for a long-term programme, the IELTS certificate with 5.5 points for enrolling on a standard course and the IELTS certificate with 6.0 points for admission to a condensed training programme.
It should be noted that the Foundation course in Australia includes not only the study of English and basic disciplines that will be useful for a student in the future, but also a subject called academic skills. Teachers tell their students how to take notes properly, how to use dictionaries, to make a report and how to work in a group. Mastering these skills will help a future student to enjoy the studying process.
Foundation studies in Malta
Studying at the Foundation programme in Malta has many advantages: education in this island country is based on the British model, which indicates its quality. Not less important fact is that with the Maltese preparatory course completion certificate a future student can apply to both English and American universities. Students successfully completed the preparatory courses at the University of Malta automatically become first-year students of an undergraduate course.
You can enroll on the Foundation programme both at private colleges and at public institutes of higher education. As a rule, the course is designed for 1 academic year, the more prepared students have the opportunity to do a condensed programme. It should be mentioned that doing the Foundation course in Malta is several times cheaper than taking one in European countries or in the United States.
Foundation in Germany — Studienkolleg
In Germany, the Foundation preparatory courses are called Studienkollegs. Applicants have a right to choose — to apply to fee-paying programmes organized by private colleges, or to public ones, i.e which are almost free of charge. The education system is the same in both education institutions, with the exception of a few points: to attend fee-paying preparatory courses it is not necessary to take any exams and the requirements for the German language knowledge are much lower than in public programmes.
To enter any free of charge university department, an applicant will have to provide the TestDaF certificate, Goethe Zertifikat, etc. that confirms his/her knowledge of German at least at the B2 level. Moreover, applicants take an entrance exam consisting of several tasks (reading, listening, writing, speaking and grammar knowledge checking). In private colleges, the Studienkolleg course will cost approximately 1,056 USD — 9,505 USD per year. Studying at a public education institution is free of charge, an entrant only needs to pay a semester fee of about 739 USD. The Foundation course at German universities is intensive, future students will have to study for 28-32 hours a week.
Accommodation options during the Foundation courses taking
Living in a university or college residence
It is the cheapest but not less comfortable option for foreign entrants. The fact is that education institutions provide rooms with all modern conveniences, equipped with kitchens and even lounge areas. Many residences have their own laundry rooms, small shops, gyms and libraries. As a rule, there are various catering establishments close to halls of residence — restaurants, student cafes and supermarkets.
It is an advantageous option for students who want to feel and join the rhythm of the university life, to get acquainted with other students and to enjoy all students' privileges — from free libraries and rich internal online services to working out in gyms and fitness rooms. One more important benefit is the opportunity to eat in the university canteens, which will be much cheaper than having lunch at a local restaurant.
Host family accommodation
It is a wonderful way to learn about the culture of the country and the way of life of its local residents. In host families students are welcomed especially warmly and with open arms, and the most comfortable living conditions are tried to be created. The Foundation programme participants are offered single or double rooms with full or half board. Accommodation in a double room with another foreign student will allow you to practice the language you are studying.
Hotel or private apartment accommodation
The Foundation courses participants have the opportunity to live in a hotel or to rent an apartment. If a student wants and has the necessary financial resources, the programme coordinators will choose an optimal accommodation option that will correspond to the student's preferences. It is necessary to mention that this type of accommodation cannot be called a budget one, of course, if it is not about booking a hostel. A student also can just pay for the Foundation programme and find suitable type of accomodation by him/herself, perhaps he/she will be lucky to save quite large amount of money.
Studying abroad with UniPage
Want to study at a foreign university but don't know where to start? We can help!
Our specialists will find a university, arrange your documents, fill out the applications, and stay in touch until you receive an offer.