Language courses in South Korea are a chance to significantly improve your skills in Korean: schools and universities offer both long-term courses, at the end of which you master an entire level of the language, and short summer courses with an exciting entertainment program.
Korean is spoken by 77 million people, with 51 million living in South Korea[1]. It is worth studying not only because of a growing interest in the country's culture, but also to find promising work. The country's economy ranks 10th in the world[2], and Korean companies such as Samsung, Hyundai, and LG continue to grow.
Advantages of language courses in South Korea
Cost. The price of a weekly course in South Korea is 189

USD

, and the monthly rent for a one-room apartment averages at 346

USD

[3].
Courses at universities. Most language schools in Korea are university centers. Upon admission, a student ID card is issued, which allows you to use the library and sports center. Additionally, students receive a certificate at the end of the course, which is accepted upon admission to the university.
Admission conditions. You do not need any knowledge of Korean in order to join a language course. Secondary education is sufficient for enrollment[4].
Possibility for visa extension. You can extend your visa without leaving Korea after finishing courses at a university, provided that you mastered the program and passed the test by 70 percent or higher.
Rich culture. South Korea houses priceless cultural heritage sites, 15 of which are included in the UNESCO list[5]. But it is not just the history that draws attention: the country's modern entertainment industry has a huge impact on people from all over the world.
Disadvantages of language courses in South Korea
Lack of work opportunities. Students of short-term programs (up to 3 months) cannot work, and those of long-term courses can get a job only after 6 months of study.
Visa. To take courses at private schools, you cannot apply for a D-4-1 visa and study for more than 3 months. An invitation letter from such schools, which is needed to obtain a long-term visa, is not accepted at the embassy. Therefore, you need to either apply for a short-term C-3 visa or choose courses at a university.
Admission process. To enroll in a language program at a university, you need to collect a package of documents (copy of a diploma, transcript, motivation letter) and provide a certified translation into English or Korean. This adds to the bureaucratic workload of the student.
Minimum age. Programs are mainly designed for students 17 years old or over. Few schools offer courses for teenagers aged 13-16.
Private schools. There are few language schools in South Korea, and their courses last no more than 3 weeks. A long-term study visa is issued only for university courses.
Need to learn a language?

Cost of language courses in South Korea
Enroll in a language course with UniPage
When choosing a language course, many hours are spent on clarifying nuances and figuring out how to enroll. Our experts will help you save valuable time.
UniPage works only with accredited language schools, which, in addition to quality education, provide comfortable accommodation. Our specialists will select a program by type and intensity, help you apply for and book a course, and explain all the details when signing an agreement with a school.
Types of language courses in South Korea
Type of program
Intensity
Group
Min. language requirements
Min. cost per week
Weekend courses
3-5
3-8
Starter (A0)
38

USD

Evening courses
6-8
8-12
Starter (A0)
476

USD

/10 weeks
Short-term programs
9-20
12-15
Starter (A0)
582

USD

/3 weeks
Regular courses
15-20
12-15
Starter (A0)
1,194

USD

/10 weeks
Intensive courses
12-25
3-12
Starter (A0)
85

USD

Private lessons
Individual
1
Starter (A0)
32

USD

/hour
Smart Korean courses
25-30
12-15
Starter (A0)
756

USD

/2 weeks
Conversation classes
4
3-8
Starter (A0)
49

USD

Pronunciation classes
8
3-8
Starter (A0)
106

USD

TOPIK exam preparation
15-25
3-15
Starter (A0)
166

USD

Summer courses
20
8-12
Starter (A0)
1,164

USD

/5 weeks
Teen summer courses
15-20
3-12
Starter (A0)
1,194

USD

University Pathway
20-25
3-12
Starter (A0)
246

USD
Types of courses can be conditionally divided into two categories:
Standard (regular, intensive, evening, weekend, short-term), in which students only learn the language. They do differ in intensity and duration.
Specialized (TOPIK exam preparation, University Pathway, conversation/pronunciation classes), where students also prepare for entering a university, passing exams, and honing certain skills, such as pronunciation and speaking.
TOPIK exam preparation. The program prepares students for the TOPIK language exam. During the course, students solve test tasks and improve their speaking skills.
University Pathway. Some language schools, such as Lexis, cooperate with Korean universities. After completing the course, it is easier to enroll in undergraduate and graduate programs at partner universities, and students are no longer required to take the TOPIK[6].
Teen summer course. These are summer courses for teenagers from 13 to 17 years old. The weekly program includes 3 hours of Korean per day, accommodation, meals, and cultural activities.
Conversation/pronunciation classes. Students of the standard courses can choose to take a few additional classes in pronunciation and speaking to better practice these skills.
Language courses at universities
Programs at universities are standard — each center offers regular courses, short-term courses, and specialized courses (Smart Korean, summer courses). Specialized courses may vary depending on the university.
Regular courses. Most universities in Korea have these programs[7]. More often they are chosen by students who are going to continue their education at a university in South Korea — a TOPIK certificate is not required upon completion. They are also taken by those who just want to get to know the language and culture. The course involves a phased study of the language: one semester lasts 10 weeks (200 hours), and there are four of them in a year — winter, spring, summer, and autumn. Upon completion of each, you master one level of the language.
Short term courses. Short-term courses at universities last from 3 to 15 weeks. The intensity depends on the program and school — usually 60-126 hours.
Summer courses. This program takes place during summer vacation and lasts five weeks. The intensity does not differ from the main course — 20 hours a week.
Smart courses. Recruitment for smart courses takes place six times a year, and they last 8 weeks. Due to the increased intensity (25-30 hours per week), the student masters the language faster than he would in regular courses.
More about the types of language courses
Find language courses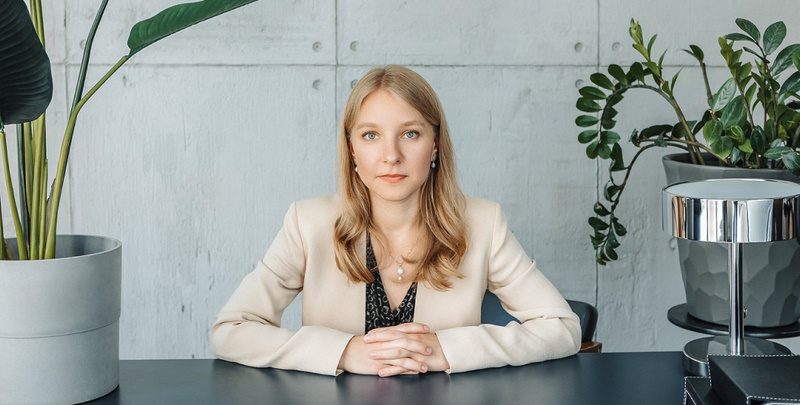 Features of admission to language schools in South Korea
Korean can be studied at university centers or private schools. The second option is less popular, given that you can study in schools for no more than 3 months — embassies issue long-term visas only for university courses[8].
University courses usually last for semesters (4 per year) and start every 3 months, but short-term programs are also available for 3-6 weeks. In order to enroll, a student must receive a complete secondary education in his home country and collect a package of documents with a certified translation. The student must be at least 17 years old.
Students can also participate in the Buddy program. You are assigned a mentor — a university student who can help you learn and practice the language, as well as get accustomed to life in Korea.
Upon completion of regular courses, you will receive a certificate confirming the language level. It can be presented instead of the TOPIK certificate when entering a university.
For enrollment, you must:
Choose the appropriate course
Fill out the application on the website or send it by mail
Pay the registration fee
Collect and send the necessary documents
Receive confirmation of the course booking
Pay the full cost of the course
Receive an invitation
Take a test upon arrival to determine the language level
Documents for enrolling in university courses:
Passport copy
Photograph
Study plan explaining the need for and plans following the course
Motivation letter with a description of past study/work experience
Copy of previous educational documents (original and translation)
Copy of the transcript with grades
Bank account statement (not less than 3,000

USD

)
Read the list of documents carefully, as it can vary greatly depending on the university. In addition, some centers conduct interviews with the candidate.
Private language centers have more loyal requirements — they accept students of different ages, starting from 13-14 years old, and simply require an application for enrollment.
Learning process in Korean language courses
In one semester (10 weeks), a student masters one level of the language. To complete a course and move on to the next level, a student must attend 80-90% of classes and get at least 70% on the test. Otherwise, the school may not count the program as completed and fail to issue a certificate. In this case, you will not be able to extend your visa for the next semester.
During the lessons, students work on practical language skills — speaking, reading, writing, and listening. Programs involve full immersion in the language and cultural environment: acquaintance with Korean culture is an element of the curriculum. Activities include martial arts classes, traditional music, Korean cooking classes, sightseeing, and K-pop classes.
Need to learn a language?

Accommodation options for studying in South Korea
Accommodation options
Meals
Number of people per room
Min. cost per week
Avg. cost per week
School residence/dormitory
Paid by the student
1-4
47

USD

185

USD

Host family
Breakfast/breakfast + dinner
1-2
169

USD

222

USD

Youth hotel
Breakfast/student paid
1-8
95

USD

116

USD

Apartment
Paid by the student
1
227

USD

/month
346

USD

/month
Hotel
Breakfast
1
42

USD

/day
58

USD

/day
Accommodation is not included in the course fee.
More about accommodation options
Additional costs
Costs
Min.
Avg.
Embassy consular fee
50

USD

80

USD

Medical insurance
45

USD

/6 months
60

USD

/6 months
Registration fee
23

USD

45

USD

Check-in
76

USD

113

USD

Study materials
6

USD

8

USD

Airport transfers
38

USD

76

USD
Check the school website for additional costs.
Cost of UniPage services
Find language courses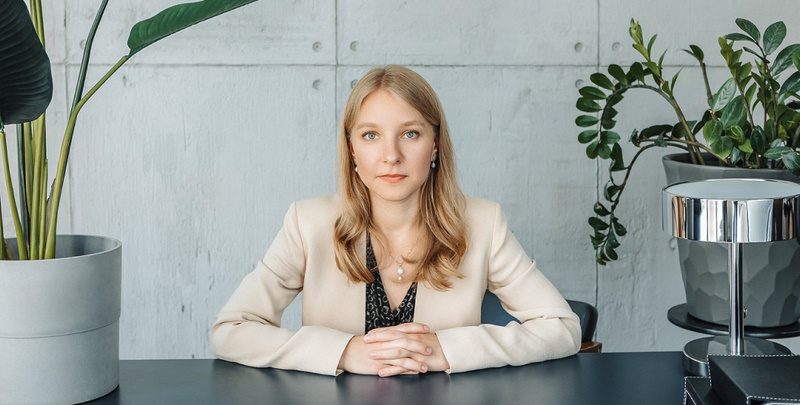 Visa for language courses in South Korea
For short-term courses lasting up to 3 months, it is enough to apply for a type C-3 visa, which allows you to stay in the country for 90 days. The term of consideration is from 1 week.
To enroll in a university program, you need a D-4-1 visa. With it, you can study from 6 months to 2 years. It is valid only for the period of the course. Registration will take 2-4 weeks.
Required documents:
Visa application form
1 photograph
International passport
Internal passport
Payment receipt of the consular fee
Invitation from a language school
School accreditation
Medical certificate confirming the absence of tuberculosis
Document on previous education
Proof of financial solvency
Document confirming the relationship (upon presentation of the parents' bank account)
All documents must be notarized and translated into English or Korean.
Within 90 days after arriving in South Korea, the student must acquire an alien registration card[-.
Important!
Due to coronavirus restrictions in South Korea, the C-3 visa is not issued temporarily.
Working while taking language courses in South Korea

You cannot work in South Korea with a C-3 visa.

Students with a D-4-1 must study for 6 months, and only then can apply for a work permit at the migration department. In addition, the school must confirm that you can work. The number of hours should not exceed 20 per week. However, some schools may reduce the hours to 10 per week if the student's attendance is below 90% and the language level is below A2[9].
Most popular language schools in South Korea
Korean courses are offered both at universities and schools. If you are planning to seriously study the language, then it is better to look for centers at universities: it is easier to obtain a visa, and the duration of study is longer. But you can also consider private schools — they offer short-term programs and a wider choice.
SNU KLEC
The Korean Language Education Centre at Seoul National University is one of the accredited government institutions where foreigners can study Korean. More options are offered here compared to other universities, where you can only find regular and short-term programs: summer classes, smart courses, and evening lessons.
In addition, students can choose a variety of extracurricular activities: Samulnori drumming, Hanji Korean paper crafts, and Taekwondo. For an additional fee, the university provides rooms in hostels. The average cost of one semester with accommodation is 1,837 USD.
Lexis
Lexis is a language school in the two largest cities of South Korea: Seoul and Busan. In addition to standard courses, TOPIK preparation, summer camps for teenagers, individual classes, and Pathway programs are offered. During your studies, you also take classes in Korean culture: cuisine, music, cinema, and Korean etiquette.
The school cooperates with three universities: Konkuk, Hangyang, and Sejong. Thanks to this, you can enter these universities without taking the TOPIK exam: you just need to attain the required language level in the Intensive Korean 25 course. The average cost for a week of study without accommodation is 246 USD.
Need to learn a language?

Top Cities to Learn Korean in South Korea
Region
City
Population
Spending per month
Seoul
Seoul
10349312
974

USD

Busan
Busan
3678555
844

USD

Incheon
Incheon
2628000
8,389

USD

Daegu
Daegu
2566540
832

USD

Daejeon
Daejeon
1475221
1119308
At language schools, you will be taught standard Korean, which is common in Seoul and the Gyeonggi-do region. However, in other cities and districts, you may hear regional dialects (satoori). They differ from each other in some words and phrases, pronunciation, and grammar. These differences appeared due to the fact that South Korea is a mountainous country. At a time when communication between regions was poorly developed, individual regions were isolated and did not influence each other. Therefore, strong regional accents appeared. Keep this in mind when choosing a language center.
The main categories of dialects in Korea are:
Seoul & Gyeonggi dialect
Gangwon dialect
Chungcheon dialect
Gyeongsang dialect
Jeolla dialect
Jeju dialect
Seoul
From modern skyscrapers and neon lights to Buddhist temples, palaces, and pagodas, Seoul is a harmonious mix of old and new. From the N Seoul Tower in Namsan Park to the tea houses in Insadong, everything has a Korean flair. It's hard to get bored here: history buffs will appreciate the Gyeongbokgung Palace, one of the largest palaces of the Joseon dynasty, and traditional festivals. If you prefer a noisier experience, visit huge shopping malls and K-pop concerts.
Busan
Busan is a port city with a rich cultural past, which is visible in the city cuisine and numerous Buddhist temples, such as Beomeosa Temple or Haedong Yonggungsa Temple. Due to its location by the sea, there are many beaches and fish markets. One of the largest is the Jagalchi Market. Compared to other cities in South Korea, Busan is a quiet place, making it a good choice for a calm and peaceful vacation.
Daegu
Daegu is located in the southwestern part of the Korean Peninsula and is considered a city of music. The city holds numerous opera performances and music festivals, where you can hear classical, modern, and traditional Korean (Gukak) works.
The city actively develops cultural infrastructure: the Daegu Concert House and Daegu Music Factory are located here, where young performers can create their works.
Language courses with UniPage
Want to learn a foreign language, improve your conversational skills, and prepare for exams?
UniPage specialists will select language programs according to your goals, interests, and budget, and help with enrollment.