Admission to a German university immediately after school is close to impossible. You will first need to study at a Studienkolleg or pursue a year of undergraduate studies in your country. In this article, we will tell you how to enter a German university, what the requirements are, and how much it costs to study there.
You can read about higher education and German universities in separate articles.
Cost of education in Germany
Program
Min. age
Duration
Min. cost
Avg. cost
University preparation in a
public Studienkolleg
16+
1 year
Free
314

USD

/year
University preparation in a
private Studienkolleg
16+
1 year
3,144

USD

/year
10,480

USD

/year
College
15+
1-2 years
419

USD

/year
752

USD

/year
Bachelor's degree at a public university
17+
3-4 years
Free
3,144

USD

/year
Bachelor's degree in a private university
17+
3-4 years
6,288

USD

/year
12,576

USD

/year
MBA
22+
1-2 years
13,833

USD

/year
41,918

USD

/year
Master's degree
22+
2 years
Free
9,054

USD

/year
Doctorate degree
24+
3-4 years
Free
7,336

USD

/year
Additional Costs

Expenses
Average Cost
Exams
225

USD

Registration fees
68

USD

Flights
189

USD

Rent
681

USD

/month
Meals
629

USD

/month
Insurance
84

USD

/month
Study materials
52

USD

/semester
Options for admission to German universities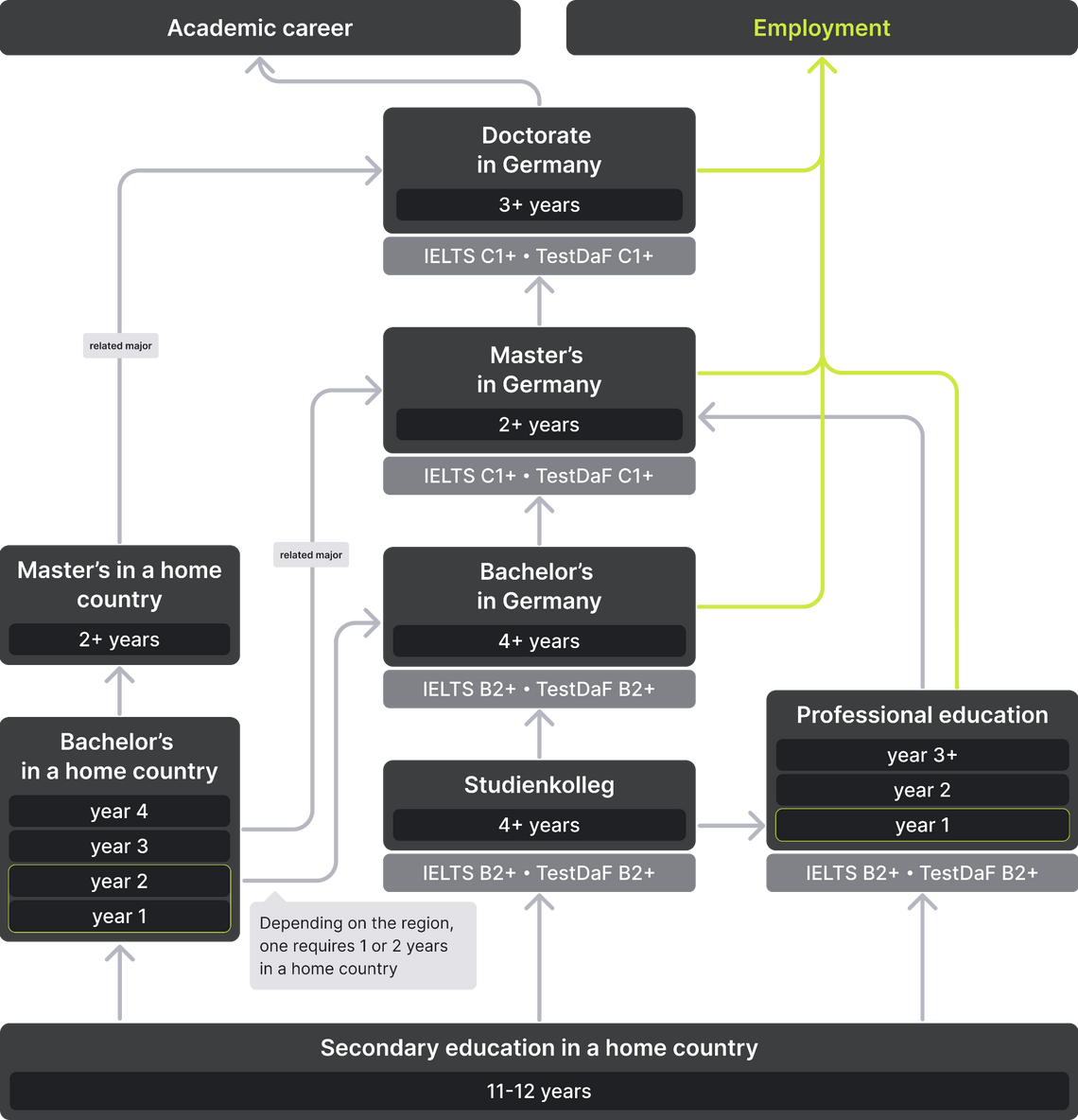 How to choose a university
First, decide on a specialty and research as many corresponding programs as possible at German universities. Then, make a list of 5-10 eligible universities and enter them in a table along with the average scores and admission requirements. You can add further information according to other criteria: the availability of scholarships, exchange programs, campus locations, and so on. When choosing a university, we advise you to pay close attention to these four points:
Need help with admission?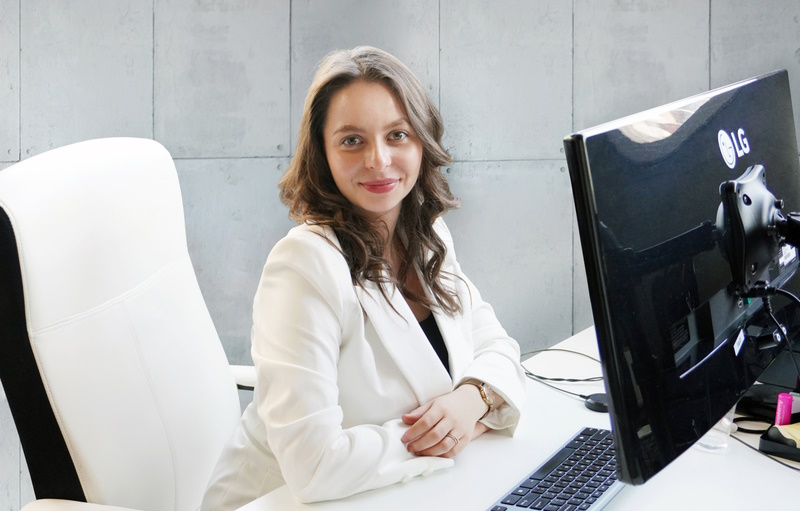 List of the best universities in Germany
Requirements for admission
You will not be able to enter a university in Germany immediately after 11th grade. The reason is that German students study for 12 and sometimes 13 years depending on the region. As such, the same level of education is required from foreign students.
Thus, before you go to Germany for a bachelor's degree, you need to complete an additional academic year. To do this, you can:
Take courses at a studienkolleg in Germany
Complete 1-2 years at a university in your country
You can enter other levels (master's degree, PhD) without special restrictions. It is enough to go through the procedure for recognizing educational documents.
Additional requirements:
Language. To study in German, you will need a TestDaF or Goethe-Zertifikat certificate that confirms a B2-C1 level. In TestDaF, the score is four digits. For admission, you need to have at least 3.3.4.4 (in any order), but it is better to try to get all fours out of five. In English, IELTS scores must not be less than 6.5 or be under 80 for TOEFL.
Average scores. On a German scale, your GPA must be at least 1.8 (= 4.5). And for prestigious universities like the Munich Technical University, it is better to have a whole integer.
Motivation letter. A document that should convince the university admissions committee to accept your application. Read about how to write a good motivation letter in this article.
Resume. It contains basic information: who you are, where you studied, what languages ​​you know, your skills, achievements, and interests.
Sometimes, you can improve your chances of admission if you take the TestAS, a standardized test for assessing academic performance. It is specially designed for international students. In some universities, such as the universities of Cologne and Aachen, this test is required.
Legalization and recognition of a diploma in Germany
Upon admission to higher education programs, the assessment and recognition of certificates, degrees, and diplomas is carried out by the university when considering a student's application. Often, universities use the Uni-Assist service to do so. This service checks whether the necessary documents were presented and if they comply with the requirements of the university. In this case, additional procedures, including legalization, are not required. It is enough to certify the translation of the diploma/certificate into German at the German consulate.
Depending on the chosen university and program, Uni-Assist can:
Check the package of documents and send them to the university
Confirm the qualifications of a bachelor's degree
Generate a VPD certificate (Vorpruefungsdokumentation), which the applicant can submit himself
For employment, in most cases it is enough to obtain a certificate of comparability — Zeugnisbewertung — with the help of the Central Bureau for the Assessment of Foreign Qualifications — Zentralstelle für ausländisches Bildungswesen (ZAB). This document does not constitute a recognition of a diploma, but only contains an evaluative comparison with German qualifications, which employers often ask for. The cost of the certificate is 210 USD[1].
Documents for ZAB

Documents for obtaining a certificate of comparability in ZAB depend on the country in which the diploma was obtained[2]. General requirements:

Completed application
Certificate/diploma/degree in the original language and translation in German
Academic transcript (diploma/certificate supplements) indicating subjects and grades
Passport

Professional pre-training and externship certificates cannot be recognized as equivalent to German qualifications[3].
Professional recognition of a diploma/degree in Germany

Official professional recognition of a diploma in Germany is necessary if:

The profession is included in the regulated list: doctors, lawyers (list), and so on. The recognition procedure is carried out by specialized departments (chambers) — Kammer. You may need to pass a state exam. The cost of this procedure is from 367

USD

to 1,572

USD

.

You can check whether the chosen profession requires recognition and clarify the list of documents using the Annerkungs-Finder service. Before applying, it is also worth checking whether the university that issued the diploma is accredited in Germany.

The result of the assessment of documents can be:

Full recognition (qualifications are equivalent to German, access to employment is open)
Partial recognition (there are differences that need to be compensated for through training, practice, or work experience, and, if necessary, passing an exam and completing the full recognition procedure)
Refusal (it is established that it is impossible to work in Germany with the given specialty)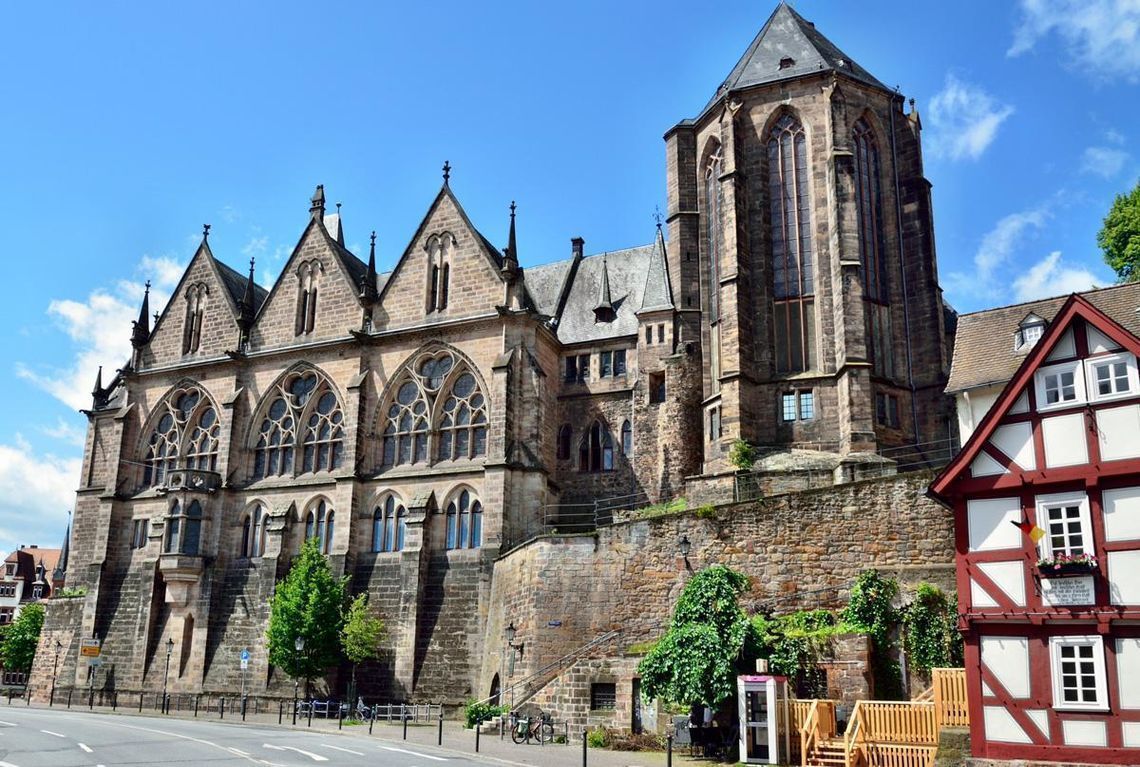 Studienkollegs in Germany
A Studienkolleg is a special educational institution for foreigners who want to study in Germany. It is sometimes called a preparatory program. All studies are in German. The training lasts 1 year. The path to a German university through Studienkolleg is suitable for those who want to leave for Germany immediately after high school graduation.
Admission to a preparatory program takes place together with the application to a university. First, the latter reviews the application and then — if you pass for admission — the university itself directs you to a certain Studienkolleg. For example, if you are applying to the Technical University of Munich (TUM), you will be directed by them to the Bavarian Studienkolleg. There, you will undergo a one-year training, pass final exams, and only after showing good results, will you study at TUM.
Studienkollegs, like universities, are divided into public and private. As a rule, those who have not received a referral to a public Studienkolleg go to private ones. The price for them starts from 5,764 USD and can go up to 11,528 USD per year, depending on the city.
Submission of documents takes place online through the official portal of the German Center for International Education Uni-Assist. Typically, applications are accepted until July 12-15 if the study starts in the winter semester, and until January 12-15 if it starts in the summer semester.
Applicants are accepted only after an entrance test (Aufnahmetest). It evaluates the level of the German language and basic knowledge in the chosen field.
Documents for admission
Passport copy
Aufnahmetest entrance exam
High school diploma and its translation into English or German
Language exam results (TestDaF, Goethe-Zertifikat — B2+)
How to bypass the Studienkolleg as an external student

You can sign up for the final exams by preparing independently (externe Feststellungsprüfung) without studying at a Studienkolleg. To do this, the student must provide the following documents:

Confirmation of the impossibility of studying at a Studienkolleg
Proof of high school performance
Language certificate
Confirmation of payment of the registration fee (157-210

USD

)

However, we still advise you to complete full training at a Studienkolleg. It is extremely difficult to pass the FSP yourself. Plus, you not only improve your knowledge of German and prepare for admission at a Studienkolleg, but also get to know the culture of the country and make new friends. And in general, the education system in Germany is different from that of other countries, so in order to get used to the future workload at the university, it is better to take a preparatory course at a Studienkolleg.
Enter a university abroad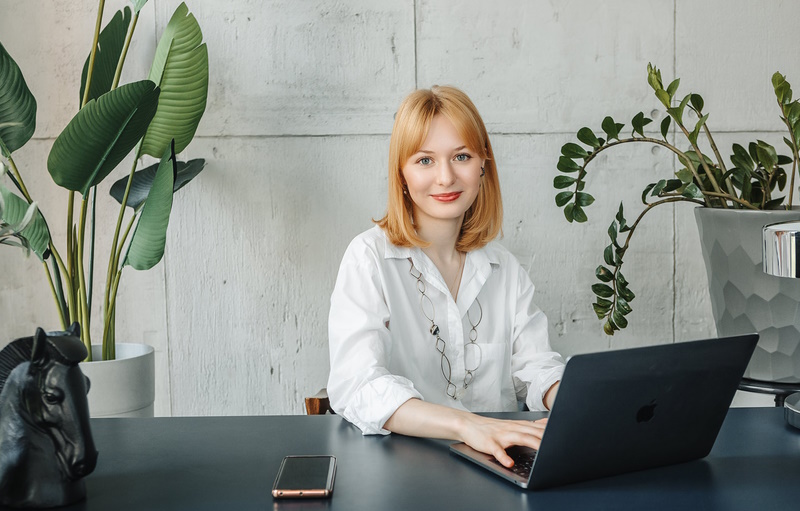 How to apply for a bachelor's degree in Germany
If you finished 11th grade or college — you first have to take a preparatory course at a Studienkolleg. You will receive a referral to a Studienkolleg when you enter the university.
After completing the preparatory courses and successfully passing the FSP final exam, you must again apply to the chosen university. For many of them, this is simply a formality and you will be automatically accepted. If you decide to enroll in another university, you can apply with the same FSP results and certificate. You do not need to go through Studienkolleg training again.
For those who studied at a private Studienkolleg, the procedure is the same. You take the FSP and provide your high school diploma and language certificate when applying to the university. Just be sure that the private Studienkolleg offers graduates to take the FSP, which is recognized throughout the country.
You can apply to a German university directly, without the Studienkolleg stage. This option is suitable for school graduates who have already completed a year of undergraduate studies in their country. In this case, your specialty must correspond to the German program you wish to enroll in. Also, be sure to check if your university is recognized in Germany. This can be done on the Anabin site.
Documents for admission
Completed application
Passport copy
Notarized translation of completed secondary education certificate and transcript into English or German
Language exam results
Final exam results from the Studienkolleg or a transcript of grades from the first half of the year at university
Proof of financial solvency — the presence of a sufficient amount of funds in a bank account at the rate of 10,727

USD

/year
Medical insurance
Document submission is usually supervised by the Uni-Assist service. That being said, admission to specialties regulated by national quotas requires additional registration.
Numerus clausus — university placement quotas

Germany has a system called Numerus clausus that limits the number of places for study. In this regard, universities can be conditionally divided into three groups:

With free admission. This includes universities that do not limit the number of places in any way and accept anyone who meets the requirements. This happens most often in universities with high dropout statistics and in areas such as mathematics, physics, and engineering. The number of students who did not pass the exams in these specialties can reach 94%[5].
With local quotas. Since federal states and universities have almost complete autonomy in the organization of education, they themselves can impose restrictions on the number of vacant places. Numerus clausus can concern both a specific faculty and the entire university. In this case, not only entrance examinations will be taken into account, but also motivation letters, recommendations, resumes, and interviews. This type of selection is more and more common in German universities[6].
With national quotas. All universities in Germany have quotas in the following areas: dentistry, medicine, veterinary medicine, and pharmaceuticals. Foreign students are allocated only 4-6% of the total number of places[7].
Dates for document submission may differ if the university uses the VPD procedure (Vorprüfungsdokumentation) — a preliminary assessment of diplomas from previous education. Because the processing of a VPD request takes from 4 to 6 weeks[8], you will need to upload your documents to the website in advance.
Admission to a master's program in Germany
To be admitted to a master's program, you must go through the procedure of recognizing your previous degree. If you are rejected, you will need to study for one year at a Studienkolleg. There is no centralized submission of documents for master's programs, but some universities are connected to the Uni-Assist system to collect applications from foreign students. Acceptance of documents for the winter semester ends in mid-July, and for the summer semester in mid-January.
Some universities may establish additional selection criteria in the form of entrance examinations and interviews. This usually applies to educational institutions with an admission quota (Numerus clausus). They can request GMAT, GRE, and other exam results, course descriptions, research plans, or proof of work experience in a relevant field.
Documents for admission
Completed application
Passport copy
Notarized translation of the previous degree and transcript (in the relevant specialty) into English or German
English or German language exam results
Confirmation of financial solvency (availability of sufficient funds in a bank account at the rate of 10,727

USD

/year)
Proof of health insurance
Abstracts of scientific work translated into German or English
Evidence of work experience in a relevant field
More about master's programs in Germany
Admission to doctoral programs
Doctoral studies in Germany are divided into individual and structured.
Individual studies equate to independent research work supervised by one scientific advisor (Doktorvater/Doktomutter). There is no compulsory attendance, deadlines, and strict adherence to the curriculum.
You cannot apply for this program without an application from a supervisor. In addition, there is no central admission system for doctoral students in Germany. Therefore, you will have to look for a curator for your research on your own. You can take advantage of the following resources[9]:
GERiT — a website that contains information about 25000 research institutes in Germany. It provides all of the information necessary to select an institution in which to conduct research, study, or defend a doctorate degree.
PhDGermany — publishes PhD vacancies in Germany specifically designed for foreign applicants. Fluency in German is required only for certain positions. In most cases, English is sufficient.
Higher Education Compass — a database of universities with information on the chances of obtaining a doctoral degree in Germany. The search engine allows you to conduct targeted searches by department, admission requirements, and types of doctoral dissertations.
Structured doctoral studies are often conducted by international or private universities. Attendance at lectures and seminars is compulsory. You may also expect mid-term certification in topics related to your research. The advantage here is in a large number of English-language programs. You need to apply directly to the university.
Documents for admission
Completed application
Passport copy
Application from a supervisor if you are applying for an individual doctoral program
Certified copy of your previous degree
English or German language exam results
Abstracts of published scientific works with reviews from two professors who worked with you
Need help with admission?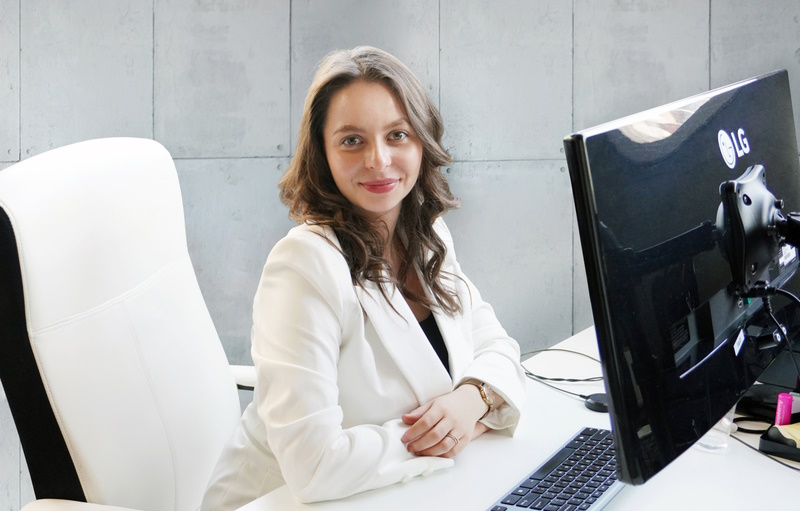 Scholarships and grants in Germany
Despite the fact that most programs at German universities are free, this rule does not apply to all universities. The cost of living in Germany can also be quite high for international students. For this reason, the German government and international student organizations offer a large number of scholarships and grants to applicants.
Regardless of whether you are applying for a bachelor's or master's program, there are three types of scholarships in Germany.
University scholarships — the most logical, but unreliable type of scholarship. You need to check their availability and the conditions for obtaining them on the websites of universities, but you should not count on such scholarships. They are small, and foreigners are not always entitled to them.

An exception is the Deutschlandstipendium. This is a national program, but the selection process is carried out independently by universities. They often publish their information in German, which is why international students are late in learning about this opportunity. Everyone, regardless of the country or degree, can participate in this program.

Major programs from the German government or the EU. These include DAAD and Erasmus. They are very popular among foreigners, so the competition is very high here.
The last type are scholarships from foundations, such as research groups, parties, or churches. They have specific requirements for candidates, but they are not as complicated as you might think. Often, they are simply looking for socially active youth.
More on scholarships in Germany
Student visas to Germany
To study in Germany, you will need to obtain a national visa that allows you to stay in the country for more than 90 days. Such visas are of two types — for students and applicants. The main difference is that in order to receive the first, you must provide confirmation of admission to a German university. The applicant's visa is valid for three months and can be extended for another six in the case of, for example, enrollment in language or short preparatory courses[10].
To apply for a visa, you will need the following documents:
Passport
Completed student visa application
Confirmation of financial solvency (availability of sufficient funds in the bank account at the rate of 10,727

USD

/year)
Proof of health insurance
Invitation from the university and confirmation of enrollment
Extract from the court register
The visa fee is 68 USD.
Studying abroad with UniPage
Want to study at a foreign university but don't know where to start? We can help!
Our specialists will find a university, arrange your documents, fill out the applications, and stay in touch until you receive an offer.