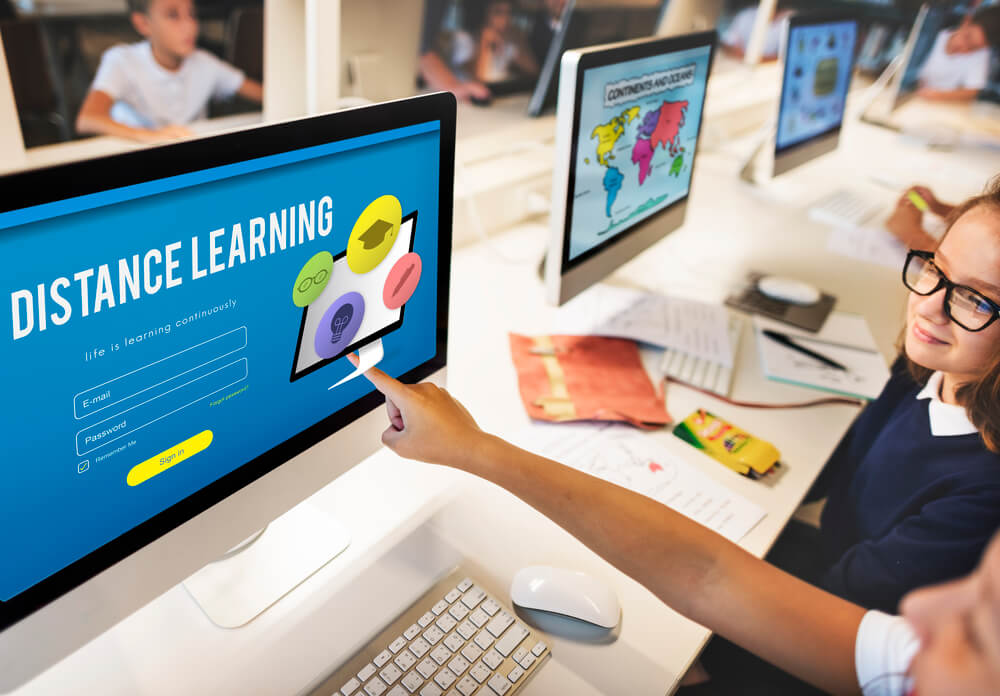 In light of the recent COVID-19 pandemic, online education has had a significant surge in popularity. And it's not just online English schools or fitness courses, but also full-fledged higher education programs. Some experts predict that soon all universities will move to our tablets and laptops. Of course, if surgeons and nuclear physicists get their qualifications while sitting at home, a disaster will surely happen. However, there are a number of professions that can now be mastered remotely without any quality loss.
Freedom in time and location. Who didn't dream of completing tasks, getting comfortable in his room or at a cozy cafe? Or maybe you wished that you could listen to lectures at your convenience, not being restricted by the established schedules. Dreams have come true. In fact, you can now graduate from top universities or just learn the new skills without leaving your home while being anywhere in the world, which opens up additional opportunities for those who can't attend full-time studies for some reason, for example, students with young children or ones living in remote locations.
Combining work and studies. Students of online universities can easily combine full-time work with getting their education without a fear of being expelled for missing classes. As a rule, an individual schedule is built by each student, which allows them to learn at their own pace and without interruption from their work or other activities.
Saving money. If we talk about higher education, studying bachelor's or master's programs online is much cheaper than similar full-time programs. For example, at Harvard, to get a bachelor's degree online, you need 58,880

USD

, a master's program — 35,000

USD

, while regular programs cost about 198,000

USD

and 95,000

USD

, respectively

full cost for the whole duration of studies is compared

. In addition, the student exempts himself from the costs associated with a visa (for foreign universities), the search for housing, and the arrangement of life in another city or country.
Availability of digital training materials. The online format assumes that all the necessary manuals, textbooks, and libraries are not just at hand, but literally fit in one's pocket. Universities offer their students access to all resources, regardless of whether the student is on campus or thousands of miles away. In this case, it is enough to have only a phone or a laptop with Internet access.
New forms of interaction. Traditionally, online learning is associated with video conferencing via Skype or Zoom, which today does not surprise anyone. But online education keeps evolving, and depending on the circumstances, new formats of classes and knowledge control are implemented. For example, today the proctoring system is already widely used to pass exams, and students can practice using computer simulators.
Professional mentorship. In some areas (for example, when teaching art), the practice of online mentorships is widespread, in which the student has the opportunity to individually consult with a teacher in free form without any specific training program. Such mentoring courses do not end with a diploma, but offer valuable experience and rapid growth of skills through communication with a professional who can be anywhere in the world.
Motivation and self-discipline. When studying online, students have to learn most of the material on their own. Sometimes, if the training involves a relatively free schedule and lack of constant control from the outside, this can be a real challenge. In order to successfully finish a course, a student needs high motivation, willpower, and time management skills.
Lack of real communication. There is an opinion that distance learning is an excellent option for couch potatoes and introverts, but it is not at all suitable for active and sociable people. Of course, when studying online the amount of personal communication with teachers and classmates is much less. However, whenever possible this disadvantage is compensated by video conferencing, group online projects, and other forms of interaction.
Lack of practice. Online education also cannot provide traditional practical classes. And if for philologists or lawyers this will not be a significant loss, then for doctors or, for example, design engineers, this might be a real issue. In some cases, virtual simulators or a series of offline classes at the university can be used, but it is obvious that there are a number of professions that cannot be mastered remotely under any circumstances.
Technical equipment. It seems that in the 21st century, everyone has a gadget with unlimited internet access and skill of using a PC somewhat confidently. But alas, in almost every country there are remote areas that are actually cut off from digital space. "This does not concern me," a student living in a major city will think. However, here a factor of technical equipment can play a role. For example, organization of video surveillance for exams might cause a lot of issues. Not to mention the usual network failures that happen regardless of the location.
Low quality of education. When combined together, all of these shortcomings may result in education that is of lesser quality. But this is not always because of the online format. Indeed, in any learning process, whether it is remote or full-time, 90% of success depends on the effort of the student. It is only necessary to learn how to use all available opportunities, whether it is online communication with a Harvard teacher or access to the electronic library of a regional university.
Online degree programs rankings
Here are a few lists: the first has programs with the best cost to quality ratio in foreign universities, the second — distance programs of top universities for those who want to get a degree of Harvard without going to Harvard (but note that not all top ranked universities have launched online training programs yet); the third table describes the top MBA programs, which today are the most popular choice among online programs.
The best online universities abroad
№
University
Country
Number of programs

bachelor's/mater's+doctoral

Average cost (bachelor's)

full cost of the program

Average cost (master's)

full cost of the program

1
Arizona State University
USA
94 / 88
75,480

USD

28,935

USD

2
University of Massachusetts
USA
55 / 55
45,600

USD

19,650

USD

3
Colorado State University
USA
12 / 43
57,120

USD

23,250

USD

4
Anglia Ruskin University
UK
14 / 13
19,637

USD

14,205

USD

5
Central Michigan University
USA
15 / 16
52,080

USD

19,110

USD

6
Wismar University of Applied Sciences
Germany
15 / 14
12,244

USD

11,627

USD

7
Oregon State University
USA
31 / 23
38,160

USD

16,800

USD

8
University of Denver
USA
6 / 15
57,540

USD

26,280

USD

9
University of Manchester
UK
0 / 37
-
26,461

USD

10
Norwich University
USA
9 / 18
35,900

USD

27,710

USD
№
University
Country
Number of programs

bachelor's/mater's+doctoral

Average cost (bachelor's)

full cost of the program

Average cost (master's)

full cost of the program

11
University of South Carolina
USA
14

45 credits in a specialty required

/ 41
65,175

USD

20,700

USD

12
Ecole Supérieure Ouverte à Distance (ESOAD)
France
10 / 7
5,268

USD

5,268

USD

13
University of Liverpool
UK
0 / 8
-
25,068

USD

14
Boston University
USA
1

52-64 credits required for admission

/ 20
31,360

USD

37,000

USD

15
Western Carolina University
USA
8 / 11
22,682

USD

22,700

USD

16
Suffolk University
UK
0 / 4
-
36,390

USD

17
University of Illinois
USA
1

30 credits required for admission

/ 48
36,810

USD

30,848

USD

18
University of Florida
USA
25 / 88
66,314

USD

32,980

USD

19
Fraunhofer Academy
Germany
0 / 4
-
12,814

USD

20
University of Northampton
United Kingdom
4 / 10
19,163

USD

9,024

USD

21
Pace University
USA
4 / 13
66,600

USD

31,440

USD

22
Edinburgh Napier University
UK
6 / 12
11,556

USD

10,863

USD

23
Alabama University
USA
14 / 52
45,000

USD

12,600

USD
Online degree programs in top ranking universities
Online MBA programs
The methodology for evaluating business programs, according to the QS rating, includes several criteria:
Faculty and teaching (academic reputation, teachers to students ratio, completion rate) — 35%;
Employability of graduates — 30%;
Class profile (experience and qualifications of students, racial, national and gender diversity) — 30%;
Class experience (physical meetups, regular synchronous classes, access to a learning app on a mobile and/or tablet, and 24/7 tech support) — 5%.
№
Educational institution
Country
Score
Cost

full cost of the program

1
IE Business School
Spain
85.2
60,746

USD

2
Imperial College Business School
United Kingdom
82.1
52,364

USD

3
Warwick Business School
United Kingdom
77
46,306

USD

4
AGSM @ UNSW Business School
Australia
73.4
44,299

USD

5
Politecnico di Milano School of Management
Italy
70.8
37,966

USD

6
Indiana University (Kelley Direct Programs)
USA
69.9
74,520

USD

7
Alliance Manchester Business School
United Kingdom
69.4
41,780

USD

8
USC Marshall
USA
67.7
108,975

USD

9
Florida International University
USA
61.9
42,000

USD

10
University of Otago Business School
New Zealand
60.5
38,918

USD
№.
Educational institution
Country
Score
Cost

full cost of the program

11
EU Business School
Spain
60.2
21,356

USD

12
Vlerick Business School
Belgium
59.5
44,492

USD

13
University of Florida (Warrington College of Business)
USA
59.4
58,000

USD

14
CENTRUM PUCP Graduate Business School
Peru
57.9
22,628

USD

15
Oxford Brookes Business School
United Kingdom
57.4
25,903

USD

16
Durham University Business School
United Kingdom
56.8
33,424

USD

17
Birmingham Business School
United Kingdom
55.6
30,081

USD

18
Temple University (Fox School of Business)
United States
55.4
59,760

USD

19
American University (Kogod School of Business)
United States
54
84,432

USD

20
Deakin Business School
Australia
53.2
38,251

USD

21
Colorado State University (College of Business)
USA
53.1
42,580

USD

22
University of Arizona (Eller College of Management)
USA
52.5
51,525

USD

23
Syracuse University (Whitman School of Management)
USA
51.7
87,480

USD

24
Baylor University (Hankamer School of Business)
USA
51.3
51,264

USD

25
Hofstra University (Zarb School of Business)
USA
51.3
61,875

USD
Full list: QS Online MBA Rankings 2020
Specialties for online education abroad
Online education has long ceased to be something new and unusual. You can now get a degree remotely in almost any specialty. Below are the programs which are often implemented online:
Engineering. Most online programs are taught at the master's and doctoral levels and are aimed at students already working in the profession who want to get a narrower specialization and apply knowledge in project work.
Computer Science. The very concept of remote technology is inextricably linked with computer science. Online learning here is largely based on the independent work of the student and is implemented almost without restrictions. Specializations vary from cybersecurity to video games.
Business Administration (MBA). Business programs today are in the highest demand among students. Given the extremely high cost of a full-time MBA (sometimes BBA), more and more students are looking for opportunities to obtain an online degree. Fortunately, these programs are easily transferred to a distance learning format without much issue, which allows young entrepreneurs not to break away from their own business and solve applied business problems in the process of obtaining education.
Finance and Accounting. As with the BBA/MBA programs, finance and accounting education is available entirely online. Online training in the specialty provides all the necessary skills for working in both private and public sectors.
Psychology. Distance education in this specialty is often supplemented by internships and group projects, which in most cases can be transferred to the digital format.
Medicine. Obviously, a doctor cannot get a full qualification without practical training. Therefore, online education in the field of medicine in most cases is limited to nursing. But even here, given the specifics of the profession, training is more mixed than remote: during the program, students undergo several internships, which can last weeks or even months. The place of clinical practice is chosen as close as possible to the student's place of residence, but you need to be prepared for the fact that the usual online classes for some time will be replaced by full-time work.
Healthcare. The increasingly popular specialty of Health Management / Healthcare Administration is the business administration of medical facilities. Organizing online training here is easier than for medical practitioners. Nevertheless, students also have an offline internship at a medical center or laboratory.
Social Work. Practical experience in the field of social work is one of the primary requirements for learning online. Therefore, in addition to remote learning, as part of the educational process, students are expected to work in accredited social services.
Education / Teaching. You can get a degree in teaching 100% online, in other cases, you must complete the practice under the supervision of professionals. However, even if there is no such requirement in the program, at the end of training, depending on the country and city, teachers usually need to undergo an internship to obtain a license.
The process of admission to online programs
Admission to online programs of foreign universities is almost no different from admission to full-time programs. At the application stage, it is required to provide documents in the form of scans, then send them by mail (if necessary). As a rule, the list includes:
However, not all universities (mainly European) accept documents digitally. In some cases (Belgium, Italy, Spain) apostilization and notarized translation of documents is required, the preparation of which may take about 2 months without taking into account the time for sending them from your country.
Some areas of study require the student to be temporarily present on campus or at the place of employment, which may be difficult for international students. If in addition, upon completion of online courses, a license is required (for example, for physicians and lawyers in the USA), access to such programs may be closed to foreign citizens, especially from those countries for which there are sanctions. It is necessary to check the requirements and restrictions on the websites of universities and ministries of education.
Duration of online programs may vary from 3 to 8 years at the bachelor's level and from 1.5 to 5 years at the master's level, depending on the specialty, the progress of studies, and the presence of full-time study periods.
Some programs involve financial assistance, but it should be noted that the competition for scholarships and grants is quite serious.
How is online education at the university organized?
The choice of distance learning programs, which are often called online degrees, is quite wide. There are even entire universities specializing in online education.
The main differences between full-time, part-time, and online programs are as follows:
Criterion
Full-time
Part-time
Online
Classes during the semester
Full time at the university
No
Online
Homework
Full time at the university
No
Online
Intermediate exams
Full time at the university
Full time at the university
Online / full-time at the university
Final certification
Full-time at the university
Full-time at the university
Online / full-time at the university
Schedule
Strict
Strict
Flexible
Combination of work and study
No

part-time work is possible if the program and visa type allows it

Yes
Yes
Dormitory
Yes
No
No
Tuition fees

in comparison to each other

High
Medium
Low
Distance learning technologies: online classes and assessment
In the process of online learning, all interaction between students and teachers is organized using the Internet:
Most of the time the student learns from the materials and lectures (text or video) using his personal account, studying specialized literature;
A student can ask any questions that arise during the training process directly to professors through correspondence via mail or in specially created chats;
Homework is also sent via email or uploaded to a special system;
For the preparation of group projects, various virtual boards/spaces, discussions, programs with shared online access are used;
Online lectures, seminars, and practical classes are held through Zoom, Google Hangouts, Skype, Microsoft Teams, and other similar video conferencing services.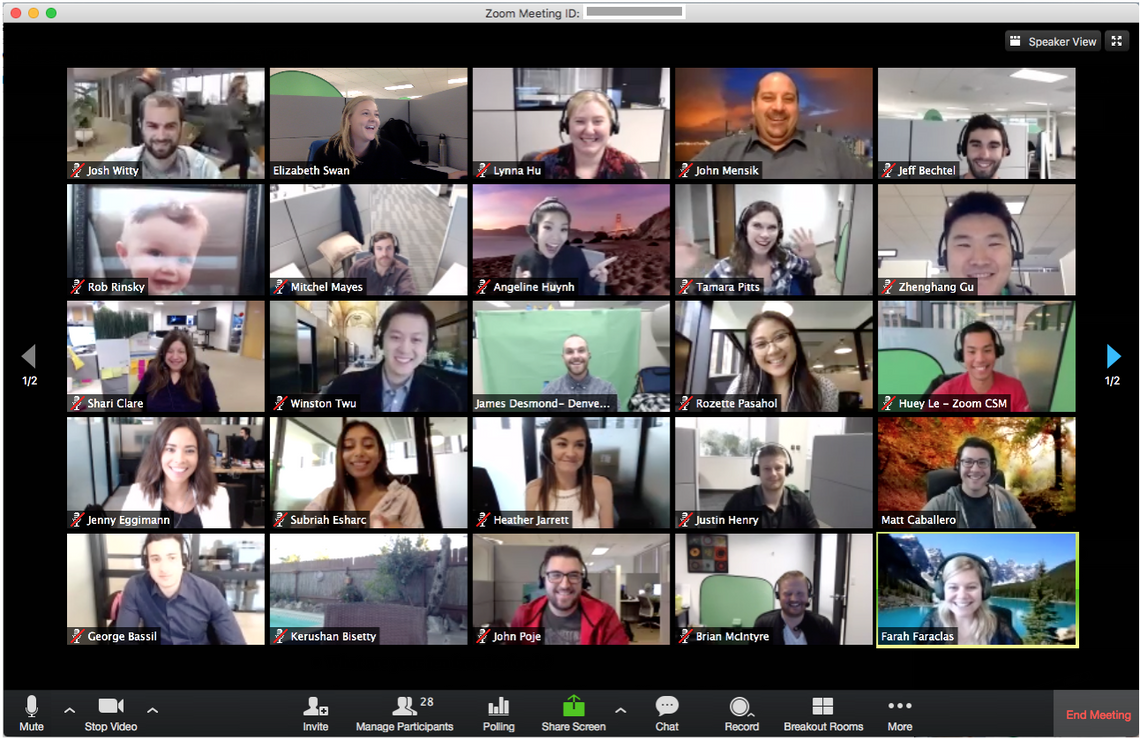 Like in full-time programs, online ones also have exams and tests, project evaluations, practical and independent work. Midterm assessment is often held in the form of interactive testing, for final examinations personal presence may be required.
Recently, the control of knowledge by means of proctoring is gaining popularity. It is a system that allows you to observe honesty during the exam or a test online. The identity of the test person is verified using a webcam, which then continues to record the entire process. At the same time, a special program on the computer is recording the screen.
The role of a proctor (observer) can be performed by a person (full-time proctoring) or a computer (cyber proctoring). In the latter case, the computer system independently recognizes the suspicious or "undesirable" actions of the person taking the test. A combination of two methods is also possible — mixed proctoring: the program records violations and reports them to the human proctor. The examiner then looks at the notes and makes a decision on whether the exam order has actually been violated. Tasks themselves, as a rule, are checked separately, with the exception of those tests, according to the results of which the score is set automatically.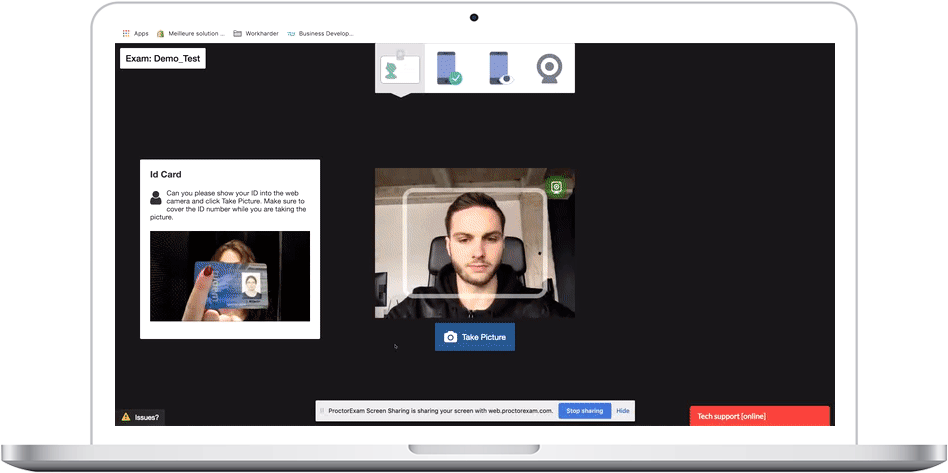 Getting a diploma of online programs
Given that online education is still in a period of creating its standards, the effectiveness of the developed courses and methods has not yet been tested by time. The confidence of employers in online degrees can be low, especially if this is the first and only degree obtained by the applicant.
To avoid unnecessary doubts, it is necessary to check in advance whether the institution of higher education is accredited. In this case, a student, as a rule, receives a degree, which is almost no different from a degree issued to full-time students. Often, it indicates the part-time form of study, so that the value of the diploma does not suffer in any way. The employer may not even know at all that the student studied part of the material himself in an online format.
Obviously, with the growing popularity of online education, the number of specialized online universities will increase. For now, prestigious educational institutions are rapidly opening new online programs, and the quality of existing ones is constantly improving. Thus, confidence in the labor market is growing. After all, a diploma is far from the only factor that an employer considers when selecting employees.
Platforms of online courses
Many leading universities launch online platforms with the help of which everyone can get access to video lectures of the best professors and unique advanced training courses. We collected the best university and independent portals and described them in detail in a separate article.
Last updated: