Online education is no longer a creation of 20th-century science fiction writers. After the COVID-19 outbreak, online learning has become more popular than ever. And it's not just about language schools or design courses; full-fledged higher education programs are also available online. Today, a wide range of professions can already be mastered through distance learning.
Benefits of online education
Freedom of time and space. Who hasn't dreamed of completing tasks while comfortably seated on the sofa in their room or a cozy café? Or listening to lectures at a convenient time, rather than following a rigid schedule? Dreams have become reality. You can now graduate from top universities or acquire necessary skills from the comfort of your home. This opens up higher education opportunities for those who might not have the option of studying in person, such as students with young children or those living in remote areas of the country.
Combination with work. Online university students can maintain full-time employment while studying without the fear of being expelled for missed classes. Typically, each online student can build their individual schedule. This allows you to master the material at your own pace without interrupting your main activities.
Save money. Online bachelor's or master's programs are much more cost-effective than full-time studies. For example, at Harvard, an online bachelor's program costs an average of 58,880

USD

, while a master's degree costs 35,000

USD

. In comparison, regular programs would require around 198,000

USD

and 95,000

USD

, respectively. Additionally, you can save on visa expenses, housing, and relocation to another city or country.
Access to educational materials. The online format ensures that all necessary manuals and textbooks are not just at hand but can literally fit in your pocket. Universities grant their students access to all resources, regardless of whether they are on campus or thousands of miles away. All you need is a phone or laptop with internet access.
New forms of interaction. Although online learning is often associated with video conferencing on platforms like Skype or Zoom, distance education continues to evolve. New platforms include holding massive classes and implementing knowledge assessments. For instance, the proctoring system is widely used for conducting exams. Moreover, students undergo practical training with the help of computer simulators, and institutions like Korea National Open University teach via satellite TV and their own cable TV network.
Disadvantages of online education
Low motivation and self-discipline. With self-studying materials and a relatively flexible schedule lacking constant external control, this can be a real test for students. To overcome these challenges, students require high motivation, strong willpower, and effective time management skills.
Limited real communication. While distance learning suits couch potatoes and introverts well, it may not be ideal for active and sociable individuals. Interactions with teachers and classmates are significantly reduced in this format. However, video conferencing, online group projects, and other forms of interaction can partially compensate for this drawback.
Insufficient practice. Online education falls short in providing traditional hands-on training. While this may not be a significant concern for philologists or economists, it becomes crucial for doctors or design engineers. In some cases, virtual simulators or offline classes at a university can be used to address this limitation.
Technical equipment challenges. Remote students face the need to arrange video surveillance during exams, install complex applications on their computers, and ensure a stable internet connection. These technical requirements can pose difficulties in the learning process.
Impacted quality of education. These shortcomings can, at times, lead to a perceived decrease in the quality of education. However, it is important to recognize that an online format is not solely to blame. Ultimately, 90% of success depends on student effort. Learning to leverage all available possibilities, whether it involves connecting with a Harvard teacher online or accessing the electronic library, is key to success.
Types of online education
Online education comes in several forms:
Synchronous. Teachers and students interact in real-time through online platforms, communicating via chats or video conferences.
Asynchronous. Students receive all the necessary educational materials, such as books, lecture recordings, and seminar content. Within a specified timeframe, they are required to study the material and complete tests before the given deadline. Asynchronous learning is more prevalent.
Hybrid. Students primarily engage in independent study, but they also have in-person meetings with teachers a few times per semester.
Remote learning vs. online education

Online education should not be confused with the remote learning experienced by many students during the coronavirus pandemic. While remote learning involved students not physically attending university, their schedules remained unchanged, attending lectures and seminars at specific times.

In contrast, online programs typically lack a fixed schedule. Lectures and seminars are pre-recorded, allowing students to access them at their convenience within a set timeframe and take tests accordingly.
Need help with admission?

Choosing an online education program
Online higher education options offer diverse opportunities for degrees. Numerous distance programs are available around the world, with some universities dedicated entirely to online education, such as The Open University in Great Britain and University of the People in the States.
To begin the selection process for a program, start by identifying universities that offer distance education programs. Here are some helpful tips to guide you.
Explore free online courses
Many universities share courses publicly on platforms such as Coursera and edX. In Russia, for instance, Open Education is quite popular. We have compiled a comprehensive list of renowned universities and independent platforms in a separate article.
Free classes typically span 2-3 months. Use this time to evaluate the quality of the university's educational materials and determine if it aligns with your preferences.
Assess national rankings
When evaluating universities, renowned global ranking systems like QS, THE, and ARWU prioritize traditional, offline educational quality. They disregard online programs due to their limited availability across most institutions.
Instead, they focus on the university's reputation and its academic contributions. Therefore, consider national rankings provided by reputable organizations as they compile both offline and online offerings. For instance, Best College Reviews can help in selecting suitable online programs from US colleges and universities.
Avoid relying solely on university reputation
If a university occupies top positions in rankings, this doesn't necessarily mean that it will have a strong online education. Quality distance learning programs are often found in mid-sized universities. This is logical: adaptability and unique offerings are essential for competitiveness, prompting these institutions to embrace innovative options that set them apart.
Prioritize student support
Online students should be entitled to receive the same quality of education as their offline counterparts. This includes access to technical support, library resources, career guidance, and regular communication with teachers — an equivalent level of support and resources as students attending classes in-person.
Ensure university accreditation
Some organizations, often private institutions, might offer unaccredited online bachelor's or master's programs. While the quality of education might not significantly differ, you will not receive a state-recognized diploma. The document will lack legal force, which could potentially become problematic during the employment process.
Identifying licensed online universities

Educational institutions receive accreditation from non-profit associations and authorized organizations. For instance, in Europe, accreditation is carried out by ENQA, in Switzerland — by EduQua, and in the field of business education — by AMBA, EQUIS, and AACSB.

Study the university website to find the accrediting agency information. Then, verify the accreditation agency's affiliation with the university on their website.

Consider these factors when evaluating the program:

Review standardized training courses. Check teaching hours and required academic credits on the program website.
Gather information about the university. Find out the establishment year and physical address of the university. Avoid suspicious cases where only an email is provided.
Look for transparent contract terms. Accredited universities won't charge additional fees for tests and exams. Be mindful of hidden conditions in small print or under asterisks.
Beware of unrealistic promises. Don't believe claims of getting a degree quickly and easily. The conditions should be similar to offline universities — if you don't earn enough credits, you won't receive a diploma.
Distance technologies — online classes and knowledge control
In remote learning, all student-teacher interactions occur through the Internet:
Course materials and lectures, in text or video format, are accessed through personal accounts, allowing students to engage with the content and study specialized literature.
Students can directly ask professors any questions through email or general chats.
Homework submissions are facilitated through a dedicated system.
For group projects, students utilize virtual whiteboards and other shared programs.
Lectures, seminars, and practical classes are conducted using platforms like Zoom, Google Hangouts, Skype, Microsoft Teams, and others.
Similar to in-person education, remote teachers conduct exams and assessments, evaluating projects, practical tasks, and independent work. At many Russian universities, physical attendance at exams is often mandatory. However, in foreign distance programs, control tests are frequently administered online.
The system of proctoring is actively employed, which monitors student behavior during exams to prevent cheating or collusion with others. A webcam captures the test-taker, while a specialized program records the computer screen.
The role of an observer or proctor can be fulfilled by either a person or a computer. In the latter case, the system autonomously identifies suspicious actions of the examinee.
A combination of both methods, known as mixed proctoring, is also possible. Here, the program detects violations and reports them to a human proctor, who then reviews the observations and determines if any exam protocols were indeed violated. The evaluation of the exam tasks is conducted separately from the proctoring process.
Online diploma defense process
At an online university, students undertake a final qualifying work — a diploma defense, just like in traditional education. The senior student independently selects a teacher, with profiles of potential supervisors available in their personal account. The chosen teacher later publishes consultation schedules through the same platform.
Some universities conduct the diploma defense through a video conference, while others require students to attend in person. During the online defense, students activate their webcams and screen sharing. The Commission, in full strength, participates in the virtual session. To ensure the integrity of the process, many universities utilize biometrics technology, which recognizes individuals based on facial features and voice. This measure ensures that remote diploma defense is as secure and reliable as in-person defense. Once the evaluation is complete, the diploma grade is displayed in the student's personal account.
Enter a university abroad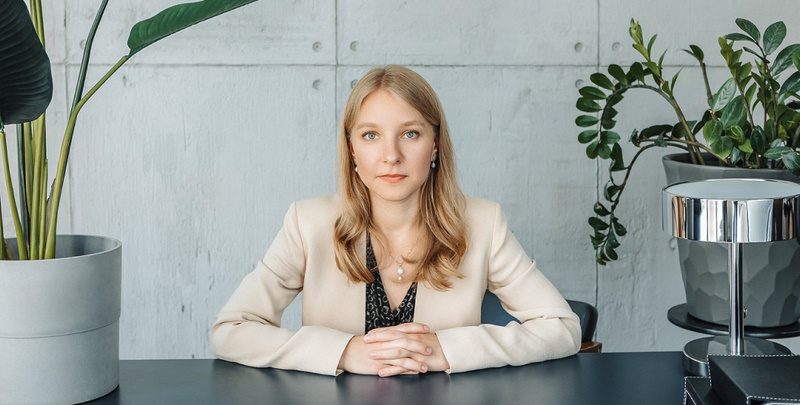 Employer perception of online education
Employers do not typically differentiate between remote and in-person education when considering candidates. To avoid any doubts, it's important to verify the accreditation of the prospective higher education institution beforehand. Accredited universities issue diplomas identical to those obtained through traditional methods.
Often, diplomas acquired through distance education indicate a hybrid study format, ensuring no compromise in their value. Employers might not even be aware that you pursued remote learning.
However, certain companies may question whether online students have adequately developed soft skills. Students in face-to-face programs have more opportunities to hone their ability to interact effectively with others.
Find a profession without attending university
Online education extends beyond accredited university programs. If you seek a diploma, then enrolling in those programs is most appropriate. However, alternative platforms offer the chance to acquire skills for your desired profession.
While these platforms won't award diplomas and may not provide extensive theoretical knowledge, they emphasize practical skills — crucial for professions such as design and programming. Diligently pursuing these courses allows you to build a portfolio that can be shared with potential employers, propelling your career forward. Demonstrating expertise matters more to employers than possessing a diploma, especially if you excel in your field.
The future of online education
Numerous universities are set to expand their range of distance programs. In the past, universities simply offered courses on platforms like Coursera. Now, they provide comprehensive higher education through these platforms.
For instance, the Higher School of Economics plans to introduce several online bachelor's and master's programs starting in the fall of 2021. By 2023, the university aims to completely replace face-to-face lectures with distance courses, as officially announced by its rector, Yaroslav Kuzminov[1].
Additionally, MOOC.org, an online platform launched by Harvard and MIT, targets a significant increase in users over the next few years. With 155,000 current students, the platform aims to attract at least a billion users, aided by Covid-related restrictions and growing confidence in online education.
However, before distance learning becomes commonplace, several essential changes must occur:
Equipping teachers with necessary technology
Adapting schedules to suit online formats — the transition from in-person to virtual learning poses significant differences
Teaching students how to manage their time effectively while learning on a computer
Establishing processes for the socialization of online students
Implementing these changes will take years. Until these reforms are in place, traditional learning will remain the predominant mode of education.
Studying abroad with UniPage
Want to study at a foreign university but don't know where to start? We can help!
Our specialists will find a university, arrange your documents, fill out the applications, and stay in touch until you receive an offer.