Secondary education in China is one of the most advanced in the world, especially in the exact and natural sciences[1].
Foreigners can study in both private and public schools.
In public schools, the language of instruction is Chinese, in private schools — English. Some schools also have bilingual programs.
The main requirement for applicants is proficiency in the language of instruction. Without knowledge of Chinese, you won't be able to study in a public school.
If parents of a child do not live in China, a guardian will be required. Students can live in a boarding school or with a guardian's family.
The workload in public schools is very high. Children study 14 hours a day, preparing for constant tests and exams. In high school, it becomes especially stressful before the final exam. Because of this, 10% of Chinese students experience symptoms of mental health problems[2].
In international schools, the curriculum and teaching methods are close to Western standards. But the cost of tuition in them is very high: the average price in Beijing is 2,500

USD

per month[3].
The results of the school final exam Gaokao are accepted not only by Chinese universities, but also by universities in more than 20 countries around the world[4]. Among them are the USA, England, Australia, Canada, New Zealand.
Advantages of secondary education in China

Quality. The level of school education in major Chinese cities is very high. According to the international assessment program PISA, schoolchildren from Beijing, Shanghai, Jiangsu and Zhejiang provinces rank 1st in the world in terms of scholastic performance on mathematics, science and reading[1].
Final exam. The secondary school graduation exam Gaokao is accepted not only by Chinese universities but also by international ones. The results of Gaokao are recognized by some universities in the USA, Great Britain, Australia, Canada, and 20 more countries[4]. In New Zealand, the Chinese exam is accepted in all universities[5], and in the UK even Cambridge and Birmingham accept it.
Public schools. In China, foreigners can study in public schools. The language of study is Chinese, so the student can fully immerse themselves in the language environment. There is hardly a better way to learn Chinese. On the other hand, due to language and cultural barriers, it will be difficult at first.
Cost. Public schools in China are cheap: from 411

USD

per semester. But international schools that teach in other languages are the most expensive in the world[3]. Prices can go up to 41,134

USD

per year.
Disadvantages of secondary education in China

Ideology. Ideological education occupies a special place in the study process. From elementary school, children learn not only about the history of China and its peoples, but also about the Communist Party, and about contemporary political problems. Political literacy questions are included in the social sciences block of the final exam Gaokao.
Large classes. In public schools, the number of students in one class can be as high as 50. Because of this, teachers have to use microphones, and an individual approach is out of the question.
Collectivism. From an early age, Chinese children are taught to respect their elders, be courteous, and listen to the opinions of others. Therefore, teachers announce grades in front of the whole class to encourage the best students. On the other hand, poorly performing ones are also scolded in front of everyone. It is believed that public shaming should motivate the student to work harder.
Memorization. The basis of school education in China is memorization. Pupils must memorize vast amounts of information in order to successfully pass tests during the school year. Learning Chinese also involves constant cramming. By the age of 15, children should know more than 3000 hieroglyphs.
Stress. The Chinese curriculum is very dense. Students in high school can have 10 lessons in a row, returning home after 10 pm. Testing is done every day, due to which students must always remain focused. High competition in university admission makes the last 3 years of study especially difficult. At this time, students are preparing for the final exam Gaokao. The closer the exam, the tenser the atmosphere becomes — the future of the child depends on the results of Gaokao. Physical and emotional exhaustion often causes students to faint. After graduating from school, many of them completely lose interest in studies[6].
School system in China
Secondary education in China is divided into 3 stages — primary, middle, and high school. Primary and middle school is compulsory for everyone. They give 9 classes of education. A graduate can go straight to work or continue their education in high school. Preschool education in China is also optional, but most parents send their children to kindergartens[7]. After that, the children will be better prepared for school.
| Stage | Name in Chinese | Student age | Grades |
| --- | --- | --- | --- |
| Preschool | 学前教育 | 2-5 | EY (early years) |
| Primary school | 小学 | 6-12 | 1-6 |
| Middle school | 初中 | 12-15 | 7-9 |
| High school | 高中 | 15-18 | 10-12 |
Tuition fees of Chinese schools
Type of school
Tuition
Boarding
Guardianship
Total
Public
2,057

USD

1,714

USD

4,936

USD

8,707

USD

Private
6,856

USD

4,388

USD

4,936

USD

16,179

USD

International
13,711

USD

8,501

USD

4,936

USD

27,148

USD
The table shows the approximate cost of one year of training. The exact prices must be checked on the schools' websites.
Schools in China
Public schools are paid for foreigners and have a standardized schedule and program. The classes can have up to 50 people in them. Foreign students can only study in schools with a special permit. The best schools offer boarding.

Secondary schools teach children from grades 1 to 12. In high school, the main goal is to prepare for college;
Vocational and technical schools provide students with practical skills for their future profession. There are programs in agriculture, plumbing, maintenance, accounting, and management. There are middle and high vocational schools.

Private schools are much better equipped, but also can get very expensive. There are 15-25 students in the class. The curriculum varies from school to school.

International schools are located mainly in large cities: Shanghai, Beijing, Guangzhou. They offer various national and international programs, most often American, British, IB and A-Level. Tuition fees are high and can reach up to 41,134

USD

per year. Meals are not always included in the price. Many international schools are inaccessible to the citizens of the PRC.
Private Chinese schools have curriculums based on the Chinese and western-style models. They teach in two languages. Foreigners study with the Chinese.
Also, all schools in China can be divided into two categories based on accommodation:
Day schools — no boarding. Students come to school in the morning and leave in the evening.
Boarding schools — with the option for accommodation. In some of them, students have to live on campus, and in others, this is not enforced.
The average cost of living is 1,371 USD per year. If a child is in China without parents, a guardian will be required. The guardian is legally responsible for the child, monitors the child's progress, and provides what is necessary for life and study.
Private schools and prestigious public schools also provide school transport, it is paid separately. For information on accommodation and school buses, contact the school directly.
Top public schools in China
Name
City
Program
Boarding
Scholarship
Cost, Year
High School Affiliated to Renmin University of China (RDFZ)
Beijing
Chinese, IB, A-Level
Yes
Yes
6,856

USD

Beijing No. 4 High School
Beijing
Chinese, IB
Yes
No
6,856

USD

Shanghai High School
Shanghai
Chinese, IB
Yes
Yes
13,711

USD

Affiliated High School of Peking University
Beijing
Chinese, American
Yes
Yes
13,711

USD

Beijing No. 55 High School
Beijing
Chinese, IB
No
Yes
11,380

USD

Beijing No. 80 high school
Beijing
Chinese, IB, A-Level
Yes
Yes
10,969

USD

Beijing National Day School
Beijing
Chinese, IB, A-Level, AP
Yes
No
10,969

USD

Changsha Yali High School
Changsha
Chinese, AP
Yes
Yes
7,678

USD

Shijiazhuang No.2 Middle School
Shijiazhuang
Chinese
Yes
Yes
2,468

USD

Chengdu No.7 High School
Chengdu
Chinese, IB, A-Level, AP
Yes
Yes
14,808

USD
Best private schools in China
Schools are recognized as the best based on student achievement, teacher qualifications, and program diversity. The conditions of training, the presence of additional classes, sections, clubs are also important.
Name
City
Program
Boarding
Scholarship
Cost, year
International School of Beijing
Beijing
IB
No
Yes
41,134

USD

Beijing BISS International School
Beijing
IB
No
No
34,278

USD

The Western International School of Shanghai (WISS)
Shanghai
IB
No
Yes
27,423

USD

Concordia International School Shanghai
Shanghai
American
No
Yes
27,423

USD

Shanghai Community International School
Shanghai
IB
Yes
Yes
37,980

USD

Georgia School Ningbo
Ningbo
American
No
No
18,510

USD

Hangzhou International School
Hangzhou
IB
No
No
22,624

USD

Keystone Academy
Beijing
Bilingual
Yes
Yes
43,602

USD

Wellington College International Hangzhou
Hangzhou
British
No
Yes
39,077

USD

Beijing Huijia Private School
Beijing
Chinese, IB
Yes
Yes
30,165

USD

LEH International School Foshan
Guangzhou
British
No
Yes
30,165

USD
Affordable private schools in China
Inexpensive private schools in China are a good alternative to public schools. The educational program is close to international standards: the discipline is softer, schoolchildren are not exhausted by daily tests, they are not scolded in front of the whole class, there are no ideology classes.
The conditions in these schools are also better despite the price. They have comfortable and clean dorms, a school bus, and there are usually up to 25 students in classrooms. And it is easier to enroll in such schools than in the best public or private ones.
Name
City
Program
Boarding
Scholarship
Cost, year
Aiju Primary School
Shanghai
Chinese, British, French
No
No
4,113

USD

International Division of Shanghai Gold Apple School
Shanghai
Chinese, British, AP
Yes
No
4,113

USD

Shanghai Fudan-Vanke Experimental Private School
Shanghai
Chinese, bilingual
Yes
No
1,920-5,485

USD

Fudan International School
Shanghai
Chinese, IB, AP
Yes
No
5,210

USD

The SMIC Private School
Shanghai
Chinese, American, AP
No
No
3,633-8,501

USD

Beijing Shuren Ribet Private School
Beijing
Chinese, Korean, American
Yes
No
8,775

USD

Beijing New Talent Academy
Beijing
Chinese, British
Yes
No
13,163

USD

TLC International School
Guangzhou
American
No
Yes
12,752-14,863

USD

HKCA Po Leung Kuk School
Hong Kong
IB
No
No
13,680

USD

Clifford International School
Guangzhou
Canadian
Yes
No
9,454

USD
Need help with admission?

Public schools in China
Public schools that have received special permission from the government are open to foreigners. Studying in them is suitable for those who already speak Chinese and want to completely immerse themselves in the language environment. The level of language proficiency is checked during entrance exams.
To find out which schools accept foreigners, you can refer to the list of the top 100 schools in China or the websites of the district education committees.
Language
International students in a Chinese public school will find it difficult to study there. Lessons are held exclusively in Chinese and strictly follow the Chinese curriculum. Therefore, without knowledge of Chinese, there is no point in entering a public school. There are no clear requirements for the level of the language, but the child must be able to speak, write, and perceive information in Chinese. Upon admission, an exam is conducted, which tests the student's abilities. Children in China begin to learn hieroglyphs in kindergarten. Therefore, even a 6-year-old should have basic knowledge of the language.
Some public schools offer Intensive Chinese courses for those who are not proficient in the language. Classes are held in the first semester/year separately from the rest of the study. The problem is that the selection of schools with such courses is very limited. And you won't be able to learn a language from scratch in such a short time.
Learning conditions and accommodation
Top public schools, such as Beijing Secondary School No. 4, have international branches with 300-400 international students. In such schools, children live in dorms on campus. Accommodation costs 1,371-2,057 USD per year. Classes are equipped with modern technologies; in the classroom, students use tablets and computers.
Institutions on the list of "key" schools offer bilingual Sino-American or Sino-British programs. Individual subjects are taught in English, and at the end of the course, students take A-Level or IB exams.
In less prestigious schools, there are generally no foreigners. Therefore, a foreign child will attract a lot of attention. For some children, this can cause additional stress. There are no international programs in such schools, and the conditions are usually worse: a single class can have up to 50 people in it. But the price in less prestigious schools is much lower: an average of 411 USD per semester[8] versus 4,113 USD in "key" schools. Some educational institutions pay scholarships to particularly distinguished students. To get them, you need to pass the entrance exams better than other students.
Private schools in China
The number of private schools in China is huge — 183,000. They make up 35% of all schools[9]. Therefore, the programs in them are very different. Conventionally, private educational institutions can be divided into 2 types: international and private Chinese schools.
International schools
Many of them appeared as educational institutions for embassy staff and then began to admit other applicants. Chinese citizens are usually not accepted in such schools. There are now 821 international schools in China[10]. Most of them are located in large cities like Beijing, Shanghai, Hong Kong. But in recent years, they have begun to appear in smaller cities.
Language and curriculum
The program is most often based on the American or British model, and the teaching is conducted in English. At the end of their studies, students take A-Level or IB exams. There are schools for other national systems — mostly Japanese, Korean and German. Chinese is taught as an additional language, but the main requirement is knowledge of English (or another language of instruction).
The academic calendar in private schools may differ from the traditional Chinese one, for example, starting in August and ending in June. In addition to standard subjects, the program includes sports, music, drawing. Drama clubs are very popular.
Prices and admission
Tuition at international schools is expensive. It can reach 41,134 USD per year — a prestigious university in the United States will cost the same. Competition for admission to international schools is very high and long queues are often formed. In addition, some schools give preference to students based on nationality[11]. In English-speaking schools, citizens of Australia, Canada, New Zealand, the United Kingdom, and the United States will have higher priority.
On the other hand, conditions like in international schools are hard to find elsewhere. The International School of Beijing has two sports centers, several stadiums, a swimming pool, its own theater, a culinary laboratory, and each student is given a MacBook[12].
Scholarships
The most prestigious international schools award scholarships to outstanding students. Payments can fully cover the costs of education and living, but it is extremely difficult to get them — you need not only to study well but also to have achievements in sports, art, social activities. Detailed information on scholarships can be found on the websites of the schools.
Features
International schools receive accreditation from various foreign organizations. For example, the New England Association of Schools and Colleges, the Western Association of Schools and Colleges, the East Asia Regional Council of Overseas Schools. The program of accredited educational institutions will be recognized outside the PRC. Therefore, it will be much easier to transfer to another school and continue studying abroad.
Some private schools take steps towards inclusivity and enroll children with special educational needs. For example, it can be students with communication disorders, autism spectrum disorders, attention deficit hyperactivity disorder, intellectual disabilities. For such children, special educational programs are developed.
Private Chinese schools
Since international schools often do not accept Chinese citizens, regular private schools are in great demand in China. Wealthy parents send their children there if they fail to pass exams and enter one of the "key" public schools.
Private schools combine the features of international and public educational institutions. The program in them is arranged according to the Chinese standard, which means a lot of mathematics, physics, and the Chinese language. But teaching is also bilingual. Some schools have A-Level and IB programs.
Conditions in private schools are better than in regular public schools. Classes have fewer students, so teachers can pay more attention to each child. But the tuition fees are also higher — they start at 3,565 USD per year.
There are also specialized schools teaching according to special programs and methods. For example, Montessori schools, Waldorf schools, and Reggio Emilia schools.
Admission to Chinese schools
Guardianship
To attend a Chinese school, a child must have a guardian. A guardian can be a citizen of the PRC who is registered in the same city where the educational institution is located. If a parent or a foreigner comes to China on a work visa or residence permit, they can also act as a guardian. The guardian is responsible for the performance and behavior of the child in a Chinese school. Finding a guardian is usually not an easy thing to do. Some educational institutions, such as Keystone Academy, offer guardianship to its students, but this is rare. Guardianship is also sometimes offered at language schools. For more accurate information you should contact the educational institutions themselves or the specialists of UniPage.
Documents required for registration of guardianship:
Written consent from parents in the name of the guardian. If it is not issued in China, it must go through the consular legalization procedure;
Letter of guarantee from a guardian in the PRC. Must be notarized.
Additional documents may be required depending on the province. Also check the requirements for notarization and legalization applicable to the specific country of issue.
Application deadlines
The academic year runs from September to early July, but the application deadlines are set by the schools themselves. The academic calendar in private educational institutions may differ from the standard one adopted in China: for example, at the International School of Beijing, the study begins in August and ends in June.
The number of places in private and prestigious public schools is limited, so it is better to submit documents in advance — in January, so that you can start studying in September. Exams and interviews usually take place in April. After about a month, the results are known. The exact information should be checked on the schools' websites.
If all the places are occupied, the school will put you in the queue and provide a place as soon as it becomes available. International schools sometimes prioritize enrollment based on nationality or other criteria.
Documents and requirements
Many Chinese schools, both private and public, conduct entrance exams and interviews before admission. They test knowledge of mathematics, English and Chinese languages. For admission to the best private schools, additional tests in chemistry and physics will be required. The form of the exams varies by school. Some schools put training materials online, others don't. For more information, contact schools directly — via mail or phone. Chinese schools, especially public schools, rarely list specific requirements on their websites.
Documents for admission:
Application for admission;
Medical card;
Parent's and child's passports and/or birth certificate;
Transcript with grades;
Application for the dorm placement.
The class for a child is chosen by the school. This is usually influenced by:
Age;
The number of years the child studied at school in his country;
The time left until the end of the school year.
Enter a university abroad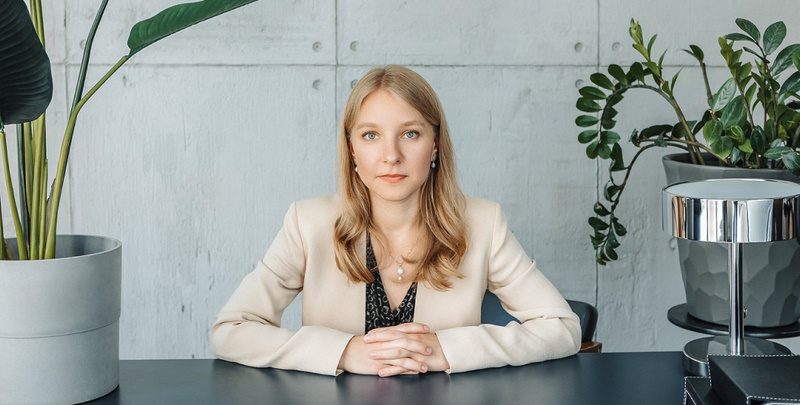 Pre-education — Kindergartens in China
Kindergartens are an important part of the educational system in China. They prepare children for school. After kindergarten, it will be easier for the child to get used to the new environment. But they are available only to children whose parents are officially in China (for example, on a work visa).
More about pre-school education in China

All preschool education in China is paid, but unlike elementary and secondary schools, it is optional. Kindergarten prices start from 137

USD

in public institutions and from 686

USD

in private ones. But getting into a state kindergarten is difficult — there are few of them, and all places are reserved for the residents of the area where they are located. Sometimes entrance tests are conducted for children — tests for coordination, ability to communicate, count and distinguish shapes. Education in a kindergarten is divided into several stages:

Nursery — from 2 to 3 years old;
Junior group — from 3 to 4 years old;
Senior group — from 4 to 5 years old;
School preparation — from 5 to 6 years old.

In kindergartens, classes are held in various subjects: arithmetic, music, art, Chinese, physical education. Younger groups study for 15 minutes. Then the periods gradually increase to half an hour. In state kindergartens, children are beginning to learn the foundations of state ideology. The children are told about the Communist Party, and how the society works. They educate children in the Chinese tradition. As in schools, public shaming is also quite common. This is supposed to teach children to meet the expectations of others. If such an approach is not for you, then it is worth contacting a private kindergarten with a more Western view on education. There are programs for preschoolers in international schools, but the cost of education there is much higher — it can go up to 27,423

USD

per year. Children are usually taught to speak English, but there are also bilingual programs and separate kindergartens. An alternative to kindergarten can be a nanny —

Ayis.

There are various

services

for finding nannies.
Academic year in Chinese schools
In public schools, the academic year is divided into 2 semesters. The first lasts from September to mid-January, the second from February to July. There are 2 breaks: 2 months in summer and 2-4 weeks in winter.
In private educational institutions, the academic calendar may differ from the state one: for example, it can start in August and end in June. It is often tied to the national school system. In an American school, the schedule will be similar to the US school, and in a British — the UK, etc. The division of the academic year can also differ: into semesters, trimesters or quarters.
Assessment system
Tests and exams are included in the Chinese education system at all levels. Upon admission to primary school, students are tested for basic knowledge of math and the Chinese language. Moreover, in private institutions, the selection is much harsher. Pupils write small tests every day, and at the end of grade 6 take the mandatory exams in mathematics and Chinese. Without them, it is impossible to continue education. However, the effectiveness of continuous testing is questionable[13].
To get better test grades, already in elementary school, parents have to hire tutors or send their children to continuing education centers. The load grows, and school children end up having little to no free time.
The teaching method in China is built on public rewards and punishments. Distinguished students are congratulated in front of the whole class. That is supposed to encourage the rest to follow them. But everyone cannot be the best. Therefore, most students do not live up to the expectations of parents and teachers. This makes school even more exhausting and challenging.
Need help with admission?

Primary school
Curriculum
Primary school is the first stage of compulsory education in China. Children study from the age of six from grades 1 to 6. About 60% of the time is devoted to two main subjects — mathematics and Chinese. In Chinese lessons, students write hieroglyphs with a brush and memorize poetry. In addition, they teach natural science, art, music, natural history, and geography. From grade 3, schoolchildren learn English, and from grade 4 practical classes in workshops and farms begin.
Political education also begins in elementary school. Students are taught about the history of China and the peoples inhabiting it, about the modern political agenda, and the Communist Party.
Schedule
Classes start at 8 am and end at 5 pm, including for first graders. Usually there are 6-7 lessons per day with a long lunch break. Pupils do not go home immediately after classes, but stay and do their homework under the supervision of a teacher. By dedicating time for self-preparation the school ensures that the next day everyone's homework is definitely done.
Middle school
Curriculum
Middle school is the second stage of compulsory education in China. It lasts for 3 years, children study in it from ages 12 to 15 (grades 7-9). Students take the entrance exam in Chinese and mathematics at the end of primary school.
The main subjects are Chinese, English and mathematics. In addition, students learn physics, chemistry, biology, computer science, geography, and history; take classes in physical education, music and art. Several hours a week are devoted to political and moral education. Schoolchildren are taught to work as a team, to put collective needs above the needs of an individual, talk about the Communist Party, Marxist ideology, and the modern political agenda. For practice, students work on farms, in workshops, and are engaged in social work.
Schedule
There are 7-8 lessons per day, 30 hours per week. Two hours after the end of the class are dedicated for self-preparation. The big lunch break lasts for an hour, there is also a break for sleep and exercises.
Final exam
At the end of middle school, students take the Zhongkao final exam, which is also the entrance test for high school. The exam takes place in June, in two periods of 1.5 hours. The main subjects on the exam are Chinese, English and mathematics, the rest are set by provincial governments. These may include physics, history, chemistry, physical education, political literacy. High scores on exams mean that the student will go to a prestigious school, and his parents will pay less tuition.
High school
Curriculum
Grades 10-12 are dedicated to high school, the age of students is from 15 to 18 years old. This stage is not mandatory, but according to statistics, 95% of Chinese students continue their studies. The entrance exam is Zhongkao, which is taken at the end of the 9th grade.
All high schools in China can be divided into 2 types:
Academic — prepares students for university;
Vocational — graduates specialists in industry and agricultural sectors.
Students continue to study the same subjects as in high school, but on a deeper level. Practical lessons involve research or work in social services.
Example schedule in a Chinese high school

| Time | Lesson |
| --- | --- |
| 5:30-6:00 | Waking up and breakfast |
| 6:00-6:50 | Taking a school bus |
| 6:50-7:00 | Preparing for lessons |
| 7:00-7:30 | Cleaning the classroom and the school grounds |
| 7:40-12:00 | Five lessons 40 minutes each with breaks of 10 minutes and one break of 30 minutes for physical exercises |
| 12:00-12:40 | Lunch break |
| 12:40-13:20 | Sleep — students sleep right behind their desks |
| 13:30-15:50 | Three more lessons |
| 15:50-16:20 | Big break — you can socialize, exercise, or just relax |
| 16:20-17:50 | 9th and 10th lessons |
| 17:50-18:30 | Dinner |
| 18:30-21:30 | Preparing homework at school for the next day |
| 21:30-22:00 | Going home |
Grading system
The grading system in high schools is the same as in Chinese universities:
| | | |
| --- | --- | --- |
| A | 100 – 85 % | Excellent |
| B | 84 – 75% | Good |
| C | 74 – 61% | Satisfactory |
| D | 60% | Pass |
| F | 59%> | Fail |
Final exam
The Gaokao exam is the last exam before graduation from high school. All three years are dedicated to the preparation and the results determine the selection of universities. Recently, the PRC government implemented reforms and made the examination process more flexible[14].
Subjects:
Mathematics;
Chinese;
Foreign language — English, French, Japanese, Russian, German or Spanish;
3 elective subjects from the list: physics, chemistry, biology, general technology, geography, political science, history.
The exam takes place in stages and lasts for a total of 9 hours. It consists of open and closed-ended questions and essays. Students take tests in mathematics and Chinese in June for 2-3 days. English and electives can be taken starting from the grade 11 in October and March. You are allowed to pass the exam in these subjects twice — the best grade will be used for admission to the university.
Depending on the success of the exams, it is decided which university the student will enter, and therefore what kind of work he will get later. In other words, the student's entire future depends on this single exam. Therefore, the last years of schooling are very difficult. Students feel constant pressure, and by the end of it are mentally and physically exhausted. Because of this, many students, even those who passed the exam with excellence, lose motivation and become very disinterested when studying at the university[15].
Enter a university abroad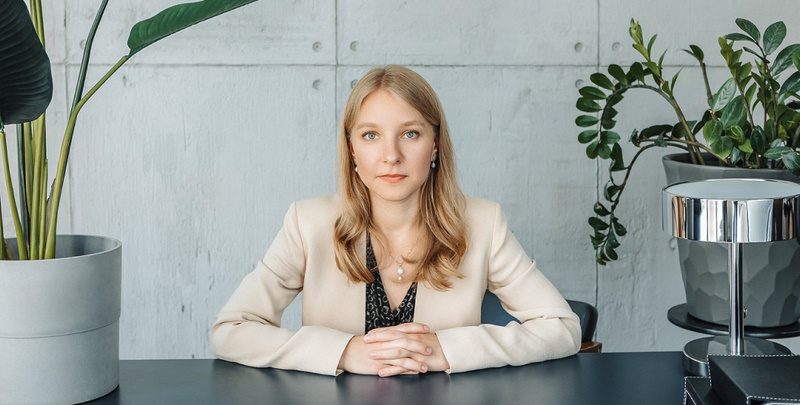 High school programs in China
In addition to the Chinese curriculum, private and some public schools offer both international and national study programs. With them it will be much easier to enroll in a university outside of China.
International Baccalaureate — IB
International Baccalaureate (IB) is a set of programs for primary, middle and high school. In China, teaching is most often conducted in English, less often in Chinese and French. The curriculum includes subjects from six areas: national language, foreign languages, man and society, natural sciences, mathematics, art. The student chooses a subject from each area, so education is versatile. At the end of their studies, students take written exams in each of the selected disciplines and write a detailed essay. If a student scores more than 24 points out of 45, he receives a diploma. An IB diploma is equivalent to a high school graduation document. It is accepted by most universities in the world. But upon admissionб for example, to US universities, you still have to pass an additional exam — SAT or ACT.
There are 173 private and 23 public IB schools in China.
The best IB schools in China
A-Level
A-Level is a British high school education program. It is designed for students aged 16-18 and usually occupies the last 2 years of school. A-Level includes only 3-4 subjects, so the student focuses on the field he plans to study at the university.
Training is conducted in English. At the end of the program, students take exams, the score will be taken into account when entering a university.
A-Level is not as widespread as the International Baccalaureate. IB is recognized by more than 100 countries, and A-Level only by 16, but among them are Great Britain, Ireland, USA, Canada, Australia, Netherlands, and Germany.
In China, 317 schools offer A-Level programs.
Top A-Level Schools in China
University admission after a Chinese school
Gaokao serves as an entrance exam for Chinese universities, which is taken at the end of high school. The results of Gaokao are accepted not only in China, but also in more than 20 countries[4]. Among them are the USA, Australia, Great Britain, New Zealand, and Canada. Moreover, in New Zealand with Gaokao you can enter all universities[5]. In the United States, colleges accepting Chinese exam results have merged into The GaoKao Admission Consortium. On its website you can see the list of participating universities. In Britain Gaokao is recognized by, for example, the University of Cambridge, University of Birmingham, and University of Leicester[4].
To enroll in foreign universities with Gaokao, you will need a proof of language proficiency (for English-speaking countries — IELTS or TOEFL). But other entrance exams like SAT, ACT, A-Level are not required.
Also completing an international A-Level or IB program will allow you to enter a foreign university. In China, such programs are available at private and some public schools.
Study visa for Chinese schools
To study in Chinese schools, an X1 student visa is required. It is valid for 5 years. It is better to apply for a visa immediately after enrollment in order to be on time for the beginning of the school year. If a child goes to study without parents, he must have a guardian in the PRC. A visa is issued at a Chinese consulate or embassy within a week.
Documents required for a visa
Completed visa application form;
Colored photo 3.3x4.8 cm or 3.5x4.5 cm;
An invitation from the school;
International passport — valid for at least 6 months;
Copy of birth certificate;
Copies of passports of both parents;
If the child travels without parents: a copy of the consent from both parents with the transfer of parental authority to the guardian;
If the child is traveling with one parent: a notarized consent from the other parent.
Studying abroad with UniPage
Want to study at a foreign university but don't know where to start? We can help!
Our specialists will find a university, arrange your documents, fill out the applications, and stay in touch until you receive an offer.