The Blue Card is another way to make you feel welcome in the EU. If you work in a sought-after profession and have a high level of qualification, then the blue card will give you the opportunity to live, work, and later move to the European Union.
What is the Blue Card?
The EU Blue Card is a residence permit for the purpose of working in Europe. It can only be obtained by specialists with a demanded profession and high qualifications. A residence permit is issued for the duration of an employment contract from 1 to 4 years with the possibility of extension.
The Blue Card was invented to fill the shortage of personnel and make Europe more attractive to highly qualified specialists who previously preferred to immigrate to America, Canada, or Australia. In simpler terms, it is analogous to the American Green Card.
It is possible to obtain a Blue Card in all EU countries except Ireland and Denmark. The option is no longer available in the UK, given that the country has left the EU.
European companies have a very positive attitude towards foreign specialists — in 2020, a total of about 12 thousand blue cards were issued[1]. This is a great opportunity to build a successful career and move to the EU.
What does the Blue Card offer?
Legal employment in a demanded profession. Notably, foreigners and EU citizens receive equal salaries for the same position.
Opportunity to move as a family. After a specialist receives a Blue Card, his family (spouse and children under 18) is issued a residence permit, which allows for an immediate reunion and a joint lifestyle.
Simplified process of obtaining permanent residence and citizenship. If a specialist learns the local language and submits payments to the pension fund, he can apply for permanent residence after 33 months. After 5 years, he becomes eligible for citizenship.
Social and economic protection. Cardholders receive health insurance and are entitled to unemployment benefits and paid holidays. Their children can study for free, and spouses can study at a European university.
Visa-free travel. Cardholders can travel throughout the EU and not have to worry about a visa.
Important
A Blue Card helps to obtain
permanent residence
, after which you can receive European citizenship. European citizens can build a business on favorable terms (lower tax rates and fewer employment requirements), participate in political endeavors (vote and run for office), live freely in any EU country, receive social benefits (such as medical services), and study for free at EU universities with easier admission requirements.
How a Blue Card differs from a work visa
A Blue Card has several significant advantages over a work visa:
Validity. A work visa is issued for a maximum of one year, requiring it to be constantly renewed. A Blue Card, on the other hand, can be obtained for as long as 4 years, depending on the duration of the employment contract. Granted, cardholders do not have to bother with the extension process.
No company dependence. A work visa allows you to get a job only at a specific company without the possibility of changing jobs. If the company ceases to exist or you are fired, you will have to go home. With a Blue Card, if you lost your job due to the fault of the employer, and the card has not yet expired, you will be able to stay in the country, look for a new job, and receive unemployment benefits.
Opportunity to change jobs. You can safely change your job within the country, so long as you notify the immigration service. This is to check if the new position meets the conditions of the Blue Card. After 2 years, you can change jobs without notifying the service. 18 months after receiving the card, you can even find a job in another EU country.
Long term departure. With a Blue Card, you can move freely within the EU and be absent from the issuing country for up to 12 months. A work visa only allows for short-term travel — up to 3 months within a six-month period.
Accelerated registration of permanent residence. To obtain permanent residence on a work visa, you need to wait as long as 5 years. With a Blue Card, this period is shorter — in Germany, for example, permanent residence can be obtained in 21 months (less than two years). However, you must pass a language proficiency test at the B1 level and make regular contributions to the pension fund.
Unemployment protection. During the validity of the Blue Card, you can become unemployed twice for 3 months and receive benefits.
Planning immigration?

Blue Card requirements
Obtaining a Blue Card is not as difficult as it might seem. You must meet four requirements:
Not be a citizen of an EU country
Have a master's degree or equivalent
Or have at least 3 years of work experience
Get a job in the EU with a salary above the market rate
Note
Upon receiving a degree from a
European university
, work experience is
not necessary
. Thus, it is easier to receive a Blue Card after completing your studies in Europe. Many countries provide the opportunity to live in the EU for a few months after graduation — this time is convenient for navigating the labor market and finding a job, thereby fulfilling the last requirement.
How to get a Blue Card
Next, we will describe each stage in detail.
Step 1. Find a job
You do not have to travel to the EU in order to do this. There are three options for finding a job:
The EU Blue Card Network is a platform where European employers look for non-EU professionals. You create a profile, add information about your education and work experience, and wait for an invitation — interviews are conducted online. You may wait a long time for an answer — employers are obliged to search for a EU citizen. If unsuccessful, only then are they allowed to search for non-EU workers. Many companies set a trial period during which they pay a lower salary. In this case, you will first have to find a job on a work visa, find a better paying position, and only then apply for a Blue Card.
Step 2. Apply for the Blue Card
Documents must be submitted on the EU Blue Card Network. You will need:
Passport. The expiration date must be at least 90 days longer than the Blue Card expiration date and have at least 2 vacant pages.
Internal passport with 2 copies of all occupied pages.
Employment contract, submitted in the local language on company letterhead. It must indicate the salary, hours per working day, and include the contract itself.
Original and translated copies of the diploma. The diploma must undergo the recognition procedure or be certified as equivalent to the diplomas of the chosen country. The specialization obtained at university should be relevant to the position, but does not have to entirely coincide with it.
Proof of residence. If the employer provides housing, he must issue a corresponding document. If you choose an apartment yourself, you need to provide a lease agreement for a period of at least a year.
Blue Card application.
3.5×4.5 cm color photos.
Note
If there is such an opportunity, it is better to entrust the housing search to an employer. In some countries, different requirements — that a foreigner may simply not be aware of — make it harder to rent an apartment. Or, there is a risk of encountering scammers.
Additional documents that may be required (depending on the country):
Certificate of a clear criminal record (original and translation)
Recommendation letters with translation into a foreign language
Biography in table form indicating addresses and contacts
"Statement of Employment Relations" form — completed and provided by the employer (required in Germany)
Permission to carry out professional activities
Certificate of marriage and birth of a child
Proof of language proficiency — this is mandatory if your work is directly related to communication (doctors, lawyers, pharmacists)
Note
Some countries issue Blue Cards to specialists with incomplete higher education (technical school or college) if they have at least 5 years of work experience. To do this, you will need to provide information about completed projects, letters of recommendation, and patents.
It takes up to 3 months to obtain a permit. If you have not received a response after this time, feel free to contact the consulate of the country. They should provide an explanation for the reason behind the delay. Also, ask your employer to contact the relevant authority in their country.
Step 3. Obtain a visa
Once you have been approved for a Blue Card, you must receive your national single entry visa at the consulate. Here, you no longer have to wait — all you have to do is arrive, show your documents, and receive your passport with all of the necessary stamps.
Documents for a visa:
Internal passport
International passport
Health insurance with 2 copies (private health insurance for incoming foreigners is only necessary for the period up to the first working day — after starting the job, state health insurance will begin to operate)
Blue Card application number (issued when applying for a Blue Card)
Insurance payment receipt (original and copy)
Payment receipt of all state fees for the consideration of documents — about 147

USD
Step 4. Move to the designated country and receive the card
You will pick up the Blue Card itself in the designated country. Within three days after arrival, you must go to the local immigration office and receive the long-awaited card. Now, you can not only work, but also enjoy all of the benefits offered by the country!
Blue Card 2022: latest changes
Despite all of the events in the world, the Blue Card is available to citizens of all non-EU countries. Moreover, Europe makes it more and more profitable for both the employee and employer, which speaks of an increase in interest in foreign employees.
At the end of 2021, the Council of the European Union published a document with changes to the Blue Card, which significantly simplified the acquisition process[2]:
Reduced the minimum term of an employment contract/job offer from 12 to 6 months.
Expanded and updated the list of scarce professions — these specialists will be subject to fewer requirements than representatives of simply demanded professions. The list will be constantly reviewed and supplemented.
Expanded acceptable qualifications — instead of higher education, you can demonstrate the presence of professional experience. Now, 3 years of experience is enough for scarce professions, and 5 years for demanded ones.
Reduced wage requirements. Specialists with scarce professions do not need to earn above the average wage in the market — they need to receive at least 80% of the minimum wage established in the country.
Abolished the need to obtain a work permit in another EU state if the period of employment is less than 90 days.
Reduced the time to change jobs — now, you can find a new job in another EU state after 12, not 18 months.
Increased the number of circumstances under which you can apply for self-employment.
Simplified reunification with family — a residence permit is issued together with the Blue Card holder, and spouses are immediately issued a work permit.
Prohibited extension refusals in case of unemployment under certain conditions.
Facilitated the application process for those who are already in the EU and want to change from one type of residence permit to another (for example, students).
All countries issuing Blue Cards must make and implement these changes by November 2023.
Enter a university abroad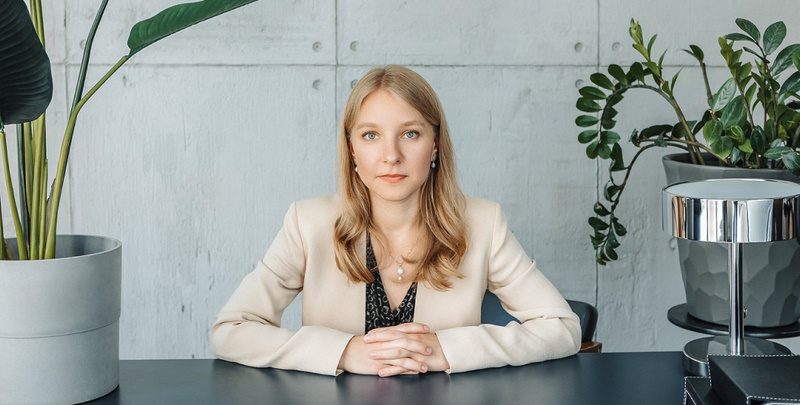 How many Blue Cards are issued by EU countries?
To understand exactly which countries are open to residence applications, look at the statistics on Blue Card issuance and wage requirements.
Countries that issued the most Blue Cards in 2018-2020[1]:
Germany — 61439
Poland — 5931
France — 4841
Luxembourg — 1674
Italy — 1091
Countries that issued the fewest Blue Cards in 2018-2020[3]:
Malta — 52
Portugal — 37
Slovakia — 34
Greece — 15
Hungary — 13
The highest salary requirements are in Austria, Germany, Finland, Sweden, and Belgium. The lowest requirements are in Romania, the Netherlands, the Czech Republic, Bulgaria, and Latvia[4].
List of demanded professions
Demand is individually formed by the government of each country. However, there are several professions that are demanded everywhere.
| Field | Professions |
| --- | --- |
| Medicine | Narrow specializations: anesthetists, representatives of high-tech medical areas (maxillofacial surgeons, other cardiologists), pharmacists, medical technicians, veterinarians |
| Law | Notaries, automotive cases attorneys, specialists in family matters |
| Education | Teachers of exact sciences at schools and universities |
| Trade | Sales managers |
| Psychology | Psychotherapists, psychologists, psychoanalysts |
| Technics | Engineers, IT-specialists, specialists in the financial sector |
| Finance | Financial analysts, insurance managers |
| Marketing | Digital marketing specialists |
Points to consider
Do not quit your current job before obtaining a Blue Card — you do not want to end up in a situation where your card is denied and you no longer have a job or livelihood.
All documents, except the passport, have their own expiration date — no older than 180 days before submission to the consulate. It is better to start with those that must be sent to you from another country. While you wait, collect the rest of the documents.
If you plan to drive a car, be prepared: after six months of residence, confirm (contact the municipality) and renew your license or completely retake the test in order to receive a local license.
If your Blue Card is denied, you can file an appeal within 3 months.
Immigration with UniPage
We specialize in immigration through education — the best way to move abroad.
UniPage specialists will guide you through the entire process of studying abroad — from submitting an application to obtaining a visa.