Need help with documents?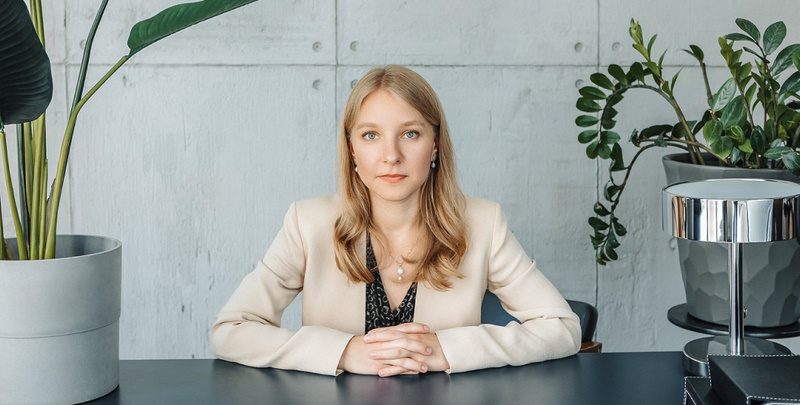 A letter of recommendation is an important part of the application documents for studying at a foreign university upon admission to master's, and in some cases to bachelor's programs. As a rule, it is mandatory to provide from one to four letters that are one page of printed text (A4) to a university. In addition to admission, letters of recommendation play a very important role in identifying scholarship and grant holders. The letter of recommendation is supposed to be written by the person who signs it, but in some cases, it is done by the student. Therefore, it is necessary to follow some rules, which will ensure that the recommendation letter will never reveal your authorship.
Why do you need letters of recommendation?
A letter of recommendation is a document that can give your application an edge. Typically, such letters are written by colleagues or superiors from the place of work, and in the case of students, by professors and supervisors. In extremely rare cases such a letter is required from friends or members of the family. Such letters are necessary for admissions committees to have as complete a picture as possible about the applicant. In other words, this is another level of filtering potential students, helping to separate the wheat from the chaff.
Examples of letters of recommendation
Step 1. Choose an author
The first thing you need to decide before preparing documents for admission is the author of the letter. This may be the academic supervisor of your thesis, lecturer, employer. Ideally, all letters should be from persons directly related to the subject of your choice. But if you have been working for several years outside your profession, then a letter describing you as a responsible, attentive and interested employee will be beneficial nonetheless. As for academic recommendations, there is no real room for maneuver — a recommendation from a professor of physics will not give you an advantage when entering the department of arts.
Need help with documents?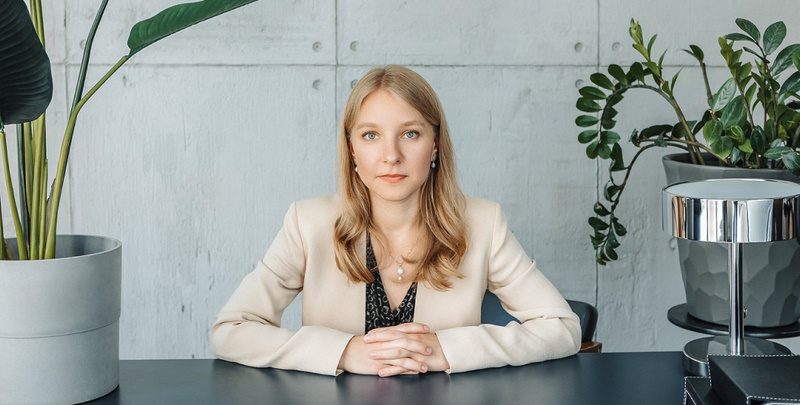 Step 2. Discuss the details
If you don't know the author that well, contact him and discuss the conditions under which he or she agrees to recommend you, maybe offer assistance in a project. Most likely, nothing will be required of you — this practice is widely used in some countries, and professors sign letters "without looking". But in the rare case when a professor refuses to recommend you for no reason and there is no way to find another recommender, you can offer your assistance in some of his projects. Firstly, it will allow him to see your virtues. Secondly, assistance in scientific work can be a great plus in the resume.
Usually professors themselves do not write recommendations, but they will be asked if something is wrong with the content of the letter. Therefore, if the teacher who is not very familiar with you agrees to sign the letter, make sure to tell them that they can be contacted. Most likely, no one will contact him, but an email may well come up asking if he really recommended you.
Step 3. Determine the content of the recommendation.
Personal qualities
If you are lucky to get at least an oral assessment of your strengths from the author, feel free to include it in your letter, which the author will subsequently sign. If the content is left entirely to your discretion, some work will be needed here. The task at this stage is not to list your strong suits once again, but to understand how these qualities look in the eyes of the recommender. And, of course, if several people write letters of recommendation, then their look should at least differ somewhat. It will be useful to recall some specific interactions with the recommender on whose behalf you are writing the letter.
For example, one author emphasizes your accuracy, but also considers you sociable and diligent, the second focuses on your performance and also takes note of your attention to detail. If all letters of recommendation are written with the same template, this may lead to suspicion. But at the same time, there should be a common thread in all of the letters.
Example. Description of personal qualities
[Name] transferred to our school which has a more advanced curriculum then she had previously. She stood up for a challenge and worked diligently, and persistently achieving results beyond our expectations. She is a focused, motivated and hardworking student. Her main virtues are her patience in dealing with difficult concepts and the ability to receive criticism. Let's be honest we all make mistakes sometimes and [Name] faces hers head-on with a healthy amount of humor. I, personally, consider this ability to own your mistakes and learn from them an extremely rare one even among adults, not to mention, children. The progress she has made since joining the class is remarkable and I cannot wait to see what her future has in store.
Remember that the commission also considers the translation of the transcript. Therefore, when writing a letter, make sure that it corresponds to the grades obtained. For example, if you have a "good" grade in philosophy, and a philosophy teacher describes you as "the most capable student", it looks implausible.
Practical experience
In addition to flattering words about you, there should be real examples that reinforce it. Describe the work that you wrote under the guidance of the author. This may be a graduate study on a specific topic or term paper that was especially good. It will be even better if you have experience working with a recommender, for example, on a scientific or commercial project. But since such phenomena are not so common, any activity connecting your person with the author is suitable.
Example. Description of work made with the supervision of the author
The written work [Name] has produced has been a testament to his diligence. Right now he is working on our English B IB course. This is arguably one of the most complex and difficult courses we have at our school. His work showed steady improvement and written assignments demonstrate not only a good level of understanding but also start to show his own personality. At times [Name] 's work leaves me flabbergasted by unorthodox approaches he takes, and having years of practice behind my back, I am really hard to impress.
As for the recommendation from employers, here you can mention any activities that you did during your work — like successfully completing a customer project that reflects your organizational skills or collection of soft toys for orphanages, which will show you as compassionate and proactive.
Do not forget that the more personal and rich in examples and situations the letter will be, the more believable it will look. However, do not overdo it and always think logically. An employer is unlikely to know about your academic successes in the smallest detail and will not be awfully concerned with what you do in your personal time if this does not affect your work. The professor, by contrast, will focus on your research activities. To check whether a certain fact should be mentioned in the letter, ask yourself:
Can the recommender know this about me?
Is the experience that I describe important for the author personally?
An elegant solution would be to make unobtrusive references to abstracts from a motivation letter. For example, in your essay you wrote that you undertook many tasks or initiatives, but because of this you have problems with organizing your time. The recommender may notice that he observed cases when you wanted to do everything, but overestimated your abilities. However, he asks not to judge you severely, because you worked especially hard, and higher education will only strengthen your discipline.
About flaws
You might think that describing your flaws is wrong, but this is not entirely true. Of course, you need to know the measure in everything, but ideal and successful in everything people often cause envy or boredom, while a small flaw in a successful person is relatable and evokes sympathy, shows that you are also a person. The invincible Superman, whom no villain could even scratch, soon became boring to readers, so the authors came up with Kryptonite to make him vulnerable and more human, and stories more exciting. You may notice that your favorite characters in books, games or films are far from ideal and make mistakes, while heroes and villains that only have one side to them, look like dull cliches. However, you should not resort to this technique if you cannot elegantly play your flaws to your advantage.
Example. Description of your flaws
[Name] also has leadership potential. She excels at teamwork and manages to sustain high group morale. What I mean is that, no surprise, kids have their dramas. Teenagers being teenagers, are often sensible and tend to blow everything out of proportion. A person who can navigate this chaos, conquer the storm and keep everyone on the right track, is a winner in my book. [Name] was a bit shy at first, but as the time went by she really opened up, and frankly, it makes me a little proud to be one of the people, who helped her to tap, even a little, into her true potential. I kindly ask you to show compassion and understanding, since this girl often undersells herself and not the type to brag. However, I believe that university education will forge her character and when, not if, but when she will taste success her confidence levels will skyrocket.
Step 4. Prepare a printed version of the recommendation
If possible, the recommendation letter should be printed on the letterhead of the organization or educational institution. In their absence, an organization seal will suffice. Make sure that the resulting text does not match the style of the motivation letter, otherwise your authorship will be obvious.
Tips for writing a letter of recommendation
Regarding the language of writing, of course, the letter should be in the language of the future university. But if the author does not speak the language and refuses to sign as is, you can write it in Russian, sign it with the teacher, sign it with the seal of the university / department, and then translate it at the foreign language department or at the translation bureau, also putting the seal of the organization responsible for the translation. Be careful and check the requirements for admission at each specific university.
Usually at the beginning of the letter you should put the date of recommendation and the opening word, usually the classic "To whom it may concern". Then the author indicates the person described in this recommendation. Then the main text comes. It can be divided into several paragraphs by content:
Acquaintance with a student. In the first paragraph of the main text you need to indicate exactly what the author has to do with your person and how long you two have known each other.
Description of professional qualities. In the second paragraph, you need to place a description of your strengths and back them up with examples.
Explanation of controversial issues. This part of the text may not be relevant for some students. But if the transcript on the subject, the teacher of which is also the author, is rated "good" or lower, you need to explain the reason for this on behalf of the author. It is also advisable to indicate your progress in a given area.
Conclusion. Here you can give a general recommendation, for example, "based on my experience of communicating with a student, I believe that he would perfectly manage your university program."
At the end of the letter, the position and name of the author are stated. It is important to add contact details. If possible, this should be the teacher's work (not personal) email.
Edit your documents with us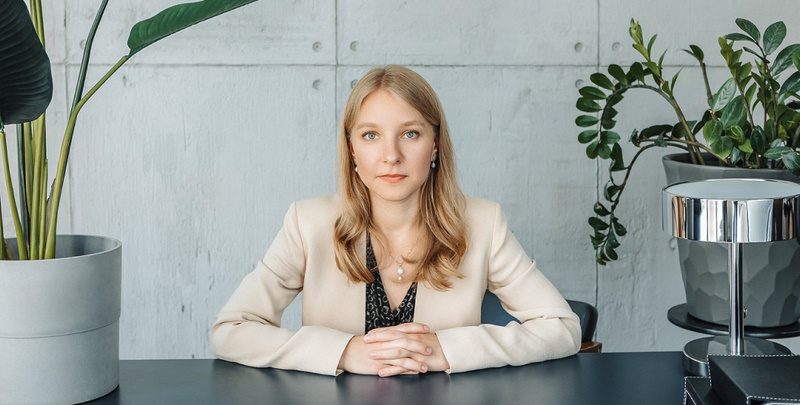 Step 5. Final touches
Verify the printed version of the recommendation with the author's signature and seal. If necessary, translate the letter at the department.
If the university requires a handwritten version of the letter (which is extremely rare), ask the adviser to manually rewrite the text from the printed version.
When sending a letter of recommendation by mail, the author must put his signature on the gluing line of the sealed envelope. The return address of the letter should be, accordingly, not yours, but the author's.
Help with documents
This article explains only the main points in the preparation of documents. In order to take into account all the subtleties, you can contact us for professional help in writing motivation and recommendation letters. We also offer assistance in filling out a digital application to the university and editing all application documents. Based on our many years of professional experience, we can quickly and efficiently prepare documents to increase your chances of enrolling in a foreign university.
Document editing by UniPage
Well-written and formatted documents are the key to successful admission.
Our specialists will help you edit application documents and make them more appealing to the admissions committee.