Turkish and English courses in Turkey are suitable for tourists and future students: you can find both weekly and long-term options that last from 2 months. There are less options for learning English than Turkish. Often, they are offered at universities to prepare for international exams.
Advantages of language courses in Turkey
Cost. The cost of a weekly Turkish course will cost 105-126

USD

, while an English course will average at around 168

USD

. For comparison, language courses in England cost 423

USD

per week, and in the US — 450

USD

.
Start time. Courses at private schools start every week. You can start learning at any time convenient for you.
Number of students. In Turkish courses, one group consists of 5-8 people, which is a lot less compared to similar language programs in other countries. In Germany, this number reaches 10-15. The lower the student-teacher ratio, the more attention is paid to each student.
Rich culture. Students can taste national dishes, visit local markets with exotic spices, and walk along beautiful, narrow streets.
Disadvantages of language courses in Turkey
Program choice. Turkish language schools usually offer standard programs where the student simply learns the language: vocabulary, grammar, reading, writing, and speaking. Finding specialized courses like Business Turkish or Academic Turkish is harder. There are even fewer English programs, which are mostly aimed at preparing for the IELTS or TOEFL exams.
English practice. In Turkey, only 17% of the inhabitants speak English[1] — because of this, the country cannot be called the best place to practice the language. If a student wants to improve their pronunciation and get rid of an accent, it is worth considering English-speaking countries — USA, UK, Canada, or Australia.
Work during courses. Students of Turkish universities can get a job only a year after admission. If you are taking a language course, there is no such opportunity at all.
University courses. Language programs at universities are only available to admitted students who need to improve their language level before starting their studies. Only some universities allow for students to take a language course without enrollment, such as Istanbul University.
Cost of language courses in Turkey
School
Program
Number of weeks
Course fee
Cities
Puza Academy
Academic Turkish
6-22*
600

USD

Ankara
Social Turkish
6-22
600

USD

Level System
6-22
600

USD

Private Professional Turkish
Individual
Individual
Private Turkish
Individual
Individual
IELTS
6-22
600

USD

TOEFL
6-22
600

USD

Istanbul University Language Center
General Turkish course
8
236

USD

Istanbul
*Each program at Puza Academy lasts from 40 to 120 hours. The duration of the program depends on your choice. You can spend a maximum of 22 weeks on one course.
Enroll in a language course with UniPage
With us, you can get a discount on studying in 30 countries around the world. UniPage has an extensive network of partners, which includes only accredited schools. Our experts will save your time, effort, and money by:
Helping you understand the enrollment requirements
Selecting a program according to your preferences and budget
Taking into account all the pitfalls of the agreement with the school when booking the course
Staying in touch during the program and solving emerging issues
Need to learn a language?

Types of language courses in Turkey
At Turkish language centers, you can study both Turkish and English. English courses are less common and mainly prepare for the IELTS and TOEFL exams.
Turkish courses
Type of program
Intensity
Group
Min. language requirements
Min. cost per week
Standard Turkish course
15-20
5-8
Starter (A0)
105

USD

Intensive Turkish course
20-30
5-8
Starter (A0)
141

USD

Private course
15-30
1
Starter (A0)
398

USD

One-to-one lessons
individual
1
Starter (A0)
37

USD

/lesson
General courses (TÖMER courses)
15-20
5-8
Starter (A0)
231

USD

/course
Business (Professional) Turkish
6-9
1-5
Intermediate (B1)
567

USD

Academic Turkish
6-9
1-5
Advanced (C1)
600

USD

/course
Study & Live in Your Teacher's Home
10-15
1
Starter (A0)
1,179

USD

Summer course
15-20
5-8
Starter (A0)
1,250

USD

/ course
University courses
15-20
8-15
Starter (A0)
98

USD

/course
If your goal is just to learn Turkish in order to communicate with locals, choose the regular courses: Standard Turkish, Intensive Turkish, Private courses, or one-to-one lessons. In these programs, students hone their conversational skills, learn new words, read and write, and deal with the intricacies of grammar. They differ from each other only in intensity and number of hours per week.
If you are planning to enroll at a university, work in a Turkish company, or combine seaside vacations with language learning, then you should pay attention to the Business, Academic, and Summer courses offered by individual centers.
General courses (TÖMER courses). This program is organized in accordance with the CERF — each course lasts 6-8 weeks, and upon completion your language proficiency is increased by one level. It is chosen by students who want to prepare for the language exam. Some universities in Turkey accept the TÖMER certificate as proof of Turkish knowledge.
Business Turkish. This is a course for office workers in various fields who want to improve their Turkish negotiation and business writing skills. Students in these courses study and practice their office vocabulary: they learn to negotiate and make presentations.
Study & Live in Your Teacher's Home. As part of this program, international students live and study in the home of a teacher. The advantage of these courses is that you do not have to worry about accommodation and meals: everything is in one place. You do not waste time commuting and practice the language at all times: often, students share meals and go on excursions with the teacher. The price includes accommodation at the teacher's house, three meals a day, and excursions.
Academic courses. These are suitable for those who already know Turkish at the C1 level[2], but want to practice the language to the level of a native speaker. It is also suitable for students, as attention is paid to academic language: students learn vocabulary that will be useful during their studies, read articles, and listen to recordings on complex topics, such as literature, psychology, culture, sociology, and ecology.
University courses. Turkish courses at universities are standard: within 6-10 months, you study the language, then go on to a group with a more advanced level. Most of the programs are for admitted students who need to reach the B2-C1 level in order to start classes[3].
English courses
Type of program
Intensity
Group
Min. language requirements
Min. cost per week
General English courses
15-20
5-15
Starter (A0)
168

USD

IELTS preparation courses
20-30
8-12
Starter (A0)
335

USD

/2 weeks
TOEFL preparation courses
15-30
8-12
Starter (A0)
335

USD

/2 weeks
One-to one lessons
individual
1
Starter (A0)
210

USD

University courses
20-25
20-25
Starter (A0)
236

USD

/course
University courses. Many Turkish universities, such as Istanbul University or Sabancı University, have so-called Schools of Languages. Most often, these programs are attended by those who have already entered the university for English-language programs, but cannot yet study due to a low language level. At the end of the course, students take international exams in Turkish and English or are tested at the university itself[4].
More about the types of language courses
Features of admission at Turkish language schools
Languages can be studied at Turkish universities and private schools.
University programs are often chosen by those who are going to receive higher education in Turkey. It is more difficult to enroll in such courses: first you need to be accepted by a university, and only then pursue language courses. However, some universities, such as Istanbul University, offer basic Turkish and English courses for everyone.
Courses at private schools can be started at any time: groups are recruited every week. In many programs, students get acquainted with Turkish culture, history, cities, national dishes, and beaches. As a rule, classes are held in the morning, and in the evening students can manage their free time.
For admission, you need to:
Fill out an application form on the website or send it by e-mail
Take an online test (depending on the school, some tests take place upon arrival)
Pay the registration fee
Receive a course booking confirmation and payment receipt
Pay for the course
Wait for an invitation
Accommodation options while studying in Turkey
Accommodation options
Meals
Number of people per room
Min. cost per week min
Max. cost per week
Host family
breakfast / breakfast and dinner
1-2
157

USD

210

USD

Hostel
breakfast / dinner
1-4
105

USD

157

USD

Hotel
breakfast
1
309

USD

472

USD

Apartment
covered by the student
1-2
377

USD

545

USD
Find language courses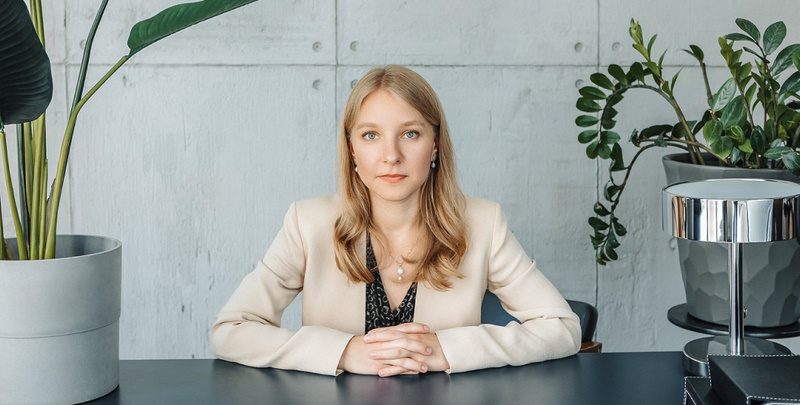 Additional expenses
Expense
Min.
Avg.
Embassy consular fee
50

USD

70

USD

Medical insurance
6

USD

/month
7

USD

/month
Registration fee
31

USD

52

USD

Teaching materials
52

USD

63

USD

Airport transfers
52

USD

72

USD
Check the school website for additional costs.
Cost of UniPage services
Visa for language courses in Turkey
To take courses lasting up to 3 months, you need to apply for a short-term visa. However, some countries have a visa-free regime with Turkey. Citizens of these countries only need a valid passport to cross the Turkish border. That being said, it is desirable to have an invitation from a Turkish language school at hand — it must be presented to the customs officer in order to pass through passport control without any problems.
For long-term courses, a student visa is required. Processing time is 3-15 days.
A student visa is valid for 6 months. If you are going to study longer, you need to apply for a residence permit (ikamet) at the local migration office.
Required documents:
Completed application form
Passport
Two photos
Flight tickets
Invitation from a school or university
Payment confirmation for the course
Copy of previous educational documents
Accommodation confirmation (place in a hostel, hotel reservation)
Most popular language schools in Turkey
PUZA Academy
The PUZA university preparation center is located in Ankara. Here, students take courses in both Turkish (Professional, Academic, General) and English (IELTS, TOEFL). In addition to language programs, the school prepares for the SAT, ACT, YÖS, IMAT, GRE , and GMAT entrance exams. The average cost of a Turkish course (8 weeks) is 660 USD.
The Academy also offers a number of free services: meeting at the airport and transfering to the residence, finding accommodation (if the student does not want to live in a hostel), assisting with residence permits (collecting documents and submitting an application).
Istanbul University Language Center
Istanbul University is one of the few universities in Turkey that offers programs for everyone — not just admitted students. In addition to Turkish and English, German, Spanish, Korean, Arabic, and Russian are taught here. Each course lasts 8 weeks and covers one language level. Recruitment is open four times a year, and registration begins a month before the start of classes. The cost of one level is 236 USD[5].
Need to learn a language?

Best cities to learn Turkish in Turkey
City
Population
Spending per month
Istanbul
14804116
203

USD

Ankara
3517182
179

USD

Bursa
1412701
237

USD

Antalya
758188
205

USD
Istanbul
Istanbul is the capital of three empires: Byzantine, Roman, and Ottoman. It combines many cultures that have left their marks on the city streets over the centuries. To feel their atmosphere, it is enough to walk around the districts (mahalles) of Istanbul: Sultanahmet, Nişantaşı, Beyoğlu, and Kadıköy.
Ankara
Ankara is the second largest city and capital of Turkey. The rich history of the country is clearly reflected here: castles and ruins of the Roman, Byzantine, and Ottoman empires are found throughout the city and its environs. Particularly noteworthy are the Ankara Castle and the Antikabir Historical Museum.
Antalya
One of the most popular resorts and the fastest growing city in Turkey attracts tourists with its magnificent beaches and traditional Turkish culture.
On the streets of the Kaleiçi exist attractions of the old city: the Tekeli Mehmet Pasha Mosque and Hadrian's Gate. If you head towards the Mediterranean Sea, you will come out to the old harbor, where there are small cafes and restaurants. 30-40 kilometers from the city, you will find the ruins of ancient Roman theaters: Aspendos and Tremendos.
Language courses with UniPage
Want to learn a foreign language, improve your conversational skills, and prepare for exams?
UniPage specialists will select language programs according to your goals, interests, and budget, and help with enrollment.