Is there a need for immigrants in New Zealand?

New Zealand needs workers and talented people, and most of all welcomes immigration of students and professionals, while family-based immigration is much more difficult. It should be noted that more than a quarter of the country's population came from abroad, and immigrants here are taken friendly. For them and for everyone who wants to visit New Zealand, there is a convenient

website

with definitive, constantly updated information on entry visas and immigration.

It is worth noting that the quotas for some immigrant visas are limited, and sometimes the reception of applications for certain types of visas is completely closed due to the influx of applications. New Zealand simply cannot accept many immigrants, because it is a small country with a population of about 5 million people

[7]

.
10 reasons to immigrate to New Zealand

High quality of life. New Zealand holds the 8th place in terms of quality of life among all countries in the world and takes the spot right between Switzerland and Finland[8].
The opportunity to live longer. The average life expectancy of a New Zealander is 82 years. For comparison: in Switzerland — 83 years, the USA — 79 years, Russia — 72 years, Japan, Hong Kong and Macau hold the world maximum of 84 years[9].
Liberty. In New Zealand, same-sex marriage is allowed and the recreational use of marijuana is completely legal. The prime minister at the moment is Jacinda Ardern. She is the third woman serving in this position since 1997. According to the observance of civil and political rights, the country is among the world leaders according to the Freedom House rating[10].
Ecology. New Zealand is one of the cleanest countries in the world when it comes to the environment[11]. In addition, residents take great care of their surroundings — it is impossible to see waste lying in the middle of the street.
Diverse climate. In the south, the climate is temperate and cool, in the north — subtropical and warm. In addition, the temperature changes in the mountains, and New Zealand residents have access to both beach vacations and ski resorts.
Maori. While living in New Zealand, you can use the unique opportunity to get acquainted with the culture of the Maori people who inhabited New Zealand even before the arrival of the colonists and even learn their famous dance haka.
Income to expense ratio. By the local purchasing power index, New Zealand is in the 17th place. Although it is lower on the list than Switzerland, Norway, Singapore, Australia, France, Japan and some others, it is still ahead of the US, Belgium, Austria, the UK, Finland, Germany and many other places[12].
Multinational composition. It is easier for immigrants to feel that they belong in New Zealand — at least 25% of the inhabitants were born abroad, and their percentage only grows over time[1].
Friendliness. New Zealanders are welcoming and friendly to others, which positively affects the feeling of subjective security.
Leisurely lifestyle. The calmness of New Zealanders can strain the former residents of cities, where everyone is in a hurry. However, gradually you get used to it and learn to enjoy life.
Downsides of New Zealand

Expensive housing. New Zealand is one of the most expensive countries in the world when it comes to renting a place to live, so the immigrants have to spend hefty sums on moving[12].
Humidity. Due to the high humidity, things do not dry well and mold grows rapidly. Some people just don't like humid air.
Accessibility problems. New Zealand is a true edge of the world. It will take more than a day to fly here from most places, even with short transfers. Ticket prices are quite high with a minimum cost of about 800

USD

.
Natural disasters. The southern island of New Zealand is located on the Alpine tectonic fault. Due to this, earthquakes of varying strength constantly occur in the country. Among the recent devastating earthquakes was the Christchurch earthquake in 2011 (6.3 points), which claimed the lives of 185 people[13].
Problems with transporting pets. If an immigrant wants to take his beloved pet with him, he will be met with an abundance of roadblocks: not all countries are included in the list of countries approved for export, so an immigrant might need to jump through a lot of hoops in order to get a pet into a country. Parrots and some other birds and animals are completely banned from entry — it is strictly forbidden to import them into New Zealand, since the state is committed to protecting the local wildlife.
Lack of cultural life. New Zealand is great if you want to bond with nature or do sports, but those who seek concerts, festivals and rich nightlife would be greatly disappointed.
Cold houses. New Zealand is not a tropical country: winters are not especially warm here, which would be fine if houses were actually adapted to handle it.
The risk of getting skin cancer is higher. New Zealand and Australia are the absolute leaders in the incidence of skin cancer and melanoma[14].
Expensive kindergartens. A kindergarten costs almost like renting an apartment — 632

USD

/month (you can rent a 1-room apartment outside downtown for only 95

USD

more)[15].
To immigrate to New Zealand, you must first choose a method of immigration, and then get a resident visa. You can apply for a visa online using a RealMe account, but in some cases it will also be necessary to send a passport to the visa center in your country upon request. English proficiency is one of the basic requirements for all immigrants, except candidates for a spouse visa. The candidate must confirm their language level, for example, using a certificate of one of the international exams, which means that the preparation for immigration should begin long before the collection of documents. If the application is approved, then the visa can be obtained either as a page in the passport or by mail as an eVisa.
Ways to immigrate to New Zealand
Visa type
Exam*
Cost
Review
Condition
Student
6.0+
175

USD

1-3 months
Education at a university or language course
Work to residence
-
294

USD

2-4 months
A job offer
Skilled migrant
6.5+
375

USD

5+ weeks
High qualification
Business
4.0+
378

USD

3-21 months
Membership in Edmund Hillary Fellowship, buying or starting a business in New Zealand
Investment
0+, 3.0+
369

USD

2+ weeks
Investments from 1,784,679

USD

Spouse
-
1,339

USD

11 months
Partnership with a resident or citizen of New Zealand
Partner and child
5.0+
291

USD

7+ months
Close relationship (partner, parent, child 24 years old and younger than a citizen or resident)
Humanitarian
-
-
6-8 months
Refugees and people seeking protection
*Minimum results for IELTS. Other examinations, such as PTE, TOEFL iBT, FCE and OET, are also accepted.
The main stages of immigration to New Zealand
Preparation for immigration: passing exams, collecting documents (1+ years);
Obtaining a temporary residence visa with the right to live and work (2-33 months, depends on the type of visa);
Obtaining a permanent residence visa after 2+ years of life with a temporary residence visa;
Obtaining citizenship after 5+ years of residence in the country.
Basic visa requirements
Assembling the documents for a visa is a crucial stage which factors into whether the candidate will be given permission to enter the country or not. While the set of documents is always unique for each type of visa and the individual situation of candidates, there are several general requirements for visa documents.
Visa photograph requirements

35x45 mm;
Colored;
On a light (but not white) background;
Without dark glasses and headwear;
No older than 6 months;
No bigger than 3 MB;
Photo size 900 x 1200 px — 2250 x 3000 px

Detailed information with photo examples can be found on the official

website

. You can also give the photographer official full English

instructions

.
Language certificate

Language certificate

must be no older than 2 years. In some cases, a certificate of study in the UK, USA, Australia, Ireland or New Zealand for

bachelor's

(from 2 years) or a

master's

(from 1 year) is also suitable.

More details on the official

website

.
Police certificate

Police certificate must be obtained in a home country. If from the age of 17, the candidate has lived 5 or more years in another country, a certificate from this country will be needed as well. The certificate must be no older than 6 months at the time of application.
Evidence of funds

Evidence of funds can be of several types:

Confirmation of a scholarship indicating the required sum;
The contract with the employer for the required sum;
Bank statement;
Another source of income that provides the amount required.
Medical certificate

Medical examination can only be carried out by New Zealand-approved medical personnel. The names and locations of experts can be found

here

(type the name of your country in the search bar). After the doctor examines the candidate, the results are sent directly to New Zealand. It is recommended to undergo an examination after preparing the rest of the paperwork. By the time the papers arrive at the New Zealand services, the results of the examination should be no older than three months. For medical examination you need to bring:

Identification document;
Glasses or contact lenses (if any);
List of prescribed medication with doses (if any);
Other relevant medical documentation or results of photofluorography;
If the candidate has an immigration adviser, fill out the form.

It is necessary to bring the original documents. Everyone under the age of 18 must be escorted by a parent or a guardian. You can bring along a family member or a person for moral support, as well as an interpreter. In this case, you need to warn the clinic in advance when scheduling an appointment. Doctors in most

countries

, use the special eMedical system to transfer the medical results of immigrants to New Zealand. The candidate signs a special

eMedical agreement

, and after the examination, he receives an eMedical reference number, which you will need to put into your visa application. You can ask the doctor to give you a copy of the results after the examination. A medical examination includes a full-body examination (height, weight, mental state, hearing, eyesight, state of the nervous system and so on), urine and blood samples, and photofluorography. Sometimes, for the examination, you may need to contact multiple specialists. Detailed information about the medical examination can be found on the official

website

.
Translation of documents for a visa

All documents attached to the application must be translated into English. Translations are attached to the original documents or their certified copies. Translation can be done by:

The Translation Service Department of Internal Affairs;
Professional translators with proven recommendations of accurate translation (not the applicant, not his relatives or his immigration adviser);
Embassies and high commissions (if the translation is confirmed by the seal of the corresponding embassy or high commission);
Any other private or official translation agency.

The applicant must pay for the translation. It must be verified as an accurate translation by a certified professional. Each translation must have the seal or signature of the translator or translation bureau. If possible, it should be printed on the official blank of the translating organization. More details on the official

website

.
Student immigration to New Zealand
Main article Student immigration
It is possible to immigrate with through education if you go to university and get a student visa, and during or after graduation get a job offer and stay in the country. The main advantage of this method is the smooth integration into New Zealand society. Moreover, New Zealand supports the immigration of foreign graduates and provides them with the opportunity to obtain special work permits.
Education in New Zealand at a glance
Main article Education in New Zealand
The process of student immigration to New Zealand
Search for an educational institution and program;
Reach language proficiency of at least B2;
Search for a source of funding/scholarship;
Pass language and entrance exams;
Get education documents translated;
Get admitted and receive an acceptance letter from university;
Apply for a student visa;
Move to New Zealand and start studies in language, foundation courses or at the university;
Search for work during or after studies and apply for a graduate visa or one of the work visas for further immigration.
Mandatory foundation courses for school graduates

In New Zealand, secondary education lasts 12 years, so that if your country has an 11-year secondary education system, you must undergo

Foundation

courses or transfer to a

New Zealand university

after completing a first year of the university in your home country, although the latter method is not always valid. As a rule, foundation programs are available at each university, lasting from 8 to 18 months and include English and vocational training. In the end, a certificate of CUP (Certificate of University Preparation) is awarded. You can find the Foundation course that suits you the best on a

university's

website.
Application documents for New Zealand universities
Professional immigration to New Zealand
New Zealand needs highly qualified professionals, so they are provided with a special Skilled Migrant Category Resident Visa. Initially, candidates are evaluated on a free application Expression of Interest (EOI), in which they tell about themselves, their qualifications and work experience. The best applications are selected from the pool every two weeks. Candidates with the highest scoring applications receive an invitation to apply for a visa. A distinguishing feature of this method is the fact that you can get a visa without any job offer. However, its presence will add points and increase the chances of immigration. Selection and evaluation of Expression of Interest take from 5 weeks and costs 315 USD.
Requirements
Maximum age — 55 years;
From 160 points in a point test (according to these criteria, Expression of Interest is evaluated);
Results of IELTS 6.5+, PTE 58+, TOEFL iBT 79+, FCE 176, OET B + or certificate of study in the UK, USA, Australia, Ireland or New Zealand — 2 years for bachelor's or 1 year for master's courses;
The minimum limit salary for Skilled Migrant Visa (as well as for Essential Skills Work Visa) is 15

USD

/hour for jobs in categories 1-3, 22

USD

/hour for jobs in categories 4-5, and 30

USD

/hour for bonuses[16]. The list of jobs is in the Australian and New Zealand Standard Classification of Occupations (ANZSCO).
What is evaluated in a point test?

Job or job offer in New Zealand;
Recognized qualifications based on:

An assessment by the New Zealand Qualifications Authority of the level it occupies on the New Zealand Qualifications Framework (NZQF)
The level it occupies on the NZQF as set out in the 'List of Qualifications Exempt from Assessment'
The level it occupies on the NZQF based on the applicant's occupational registration in New Zealand (if that registration involves an assessment of comparability with a qualification on the 'List of Qualifications Exempt from Assessment')

Whether or not the profession belongs to the Long Term Skills Shortage List;
Work experience;
Sample list of application documents
Passport;
Birth certificate;
2 photos;
Police certificate;
Medical certificate;
Job offer that requires high qualifications;
Confirmation of work experience in a relevant field;
Expression of Interest (EI);
Visa invitation received after EI approval;
Other documents upon request.
More details on the official website.
Immigration process for skilled employment category
Upload Expression of Interest;
Receive an invitation to apply for a visa after successful selection of EI;
Submit documents for a visa within 4 months after receiving the invitation;
Receive a visa and move to New Zealand.
Labor immigration to New Zealand
To immigrate as an employee, you need to find a job in advance and receive an official invitation from the future employer. In New Zealand, an employer can hire a foreigner only if there are no local candidates for this position. However, there are exceptions — for example, if the visa applicant is already working in this position or if the profession is on the skill shortage list. Immigration of prominent people in art, culture, and sports requires support from an appropriate New Zealand organization, and for religious workers an invitation from a religious organization. After 2 years or more, you can apply for a permanent visa. The list of documents varies and should be specified in each individual case.
Sites for a job search in New Zealand
Types of temporary work visas
A сomplete list of New Zealand work visas
Planning immigration?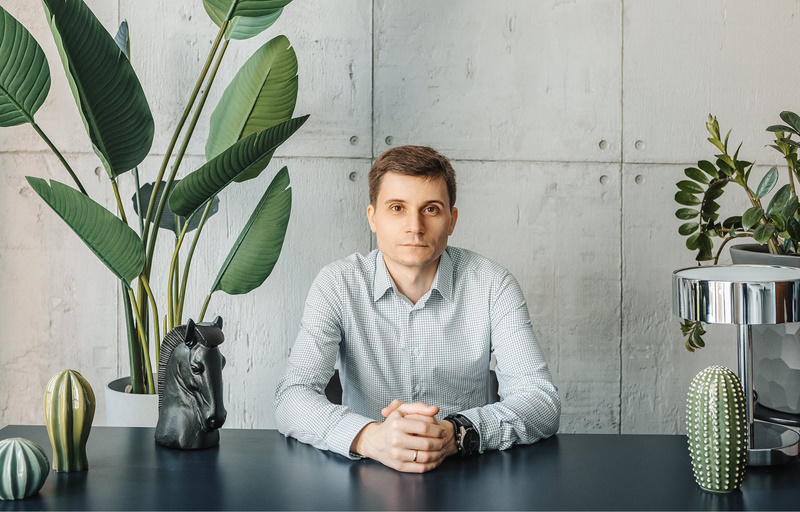 Silver Fern visa
Silver Fern Job Search Work Visa is a high-qualification work visa for young people aged 20-35. An annual quota of 300 visas is gone by the end of the opening day. Consideration takes 3 months, the cost is 277 USD. The visa is valid for 9 months. After a Silver Fern visa holder finds a long-term high skill job in New Zealand, he can apply for a Skilled Migrant Category permanent visa.
Business immigration to New Zealand
New Zealand is open to both businessmen and investors: the country welcomes the additional capital in its economy. However, business immigration requires large sums of money, a well-thought-out business plan and, as a rule, takes a lot of time to transfer funds, paperwork and other mandatory procedures.
Types of business visas
More about business visas on the official website
Global Impact Visa
This is a visa for those who have been accepted into the Edmund Hillary Fellowship (EHF) — an organization that brings together entrepreneurs and investors in innovative fields. For example, they promote affordable education, work on projects processing insects into an accessible source of protein and promote female entrepreneurs in different regions of the world. You must first declare yourself in this organization — if the candidate passes the selection process, the path to the Global Impact visa will be open. The quota for this type of visa is 400 places in 4 years.
Sample list of application documents
2 photos;
Original or certified copy of passport;
The original or certified copy of the birth certificate;
Medical certificate and photofluorography;
Police certificate for applicants that are 17 or older. If from the age of 17, the candidate has lived 5 or more years in another country, a certificate must be provided from there as well. The certificate must be no older than 6 months at the time of applying;
Language certificate that is no older than 2 years or a certificate of study in an English-speaking country, if certain criteria are met;
Evidence of funds (21,416

USD

for 1 year);
Letter of Offer from EHF copy;
For investors — evidence that the investment fund was earned legally (tax returns, asset valuation, and others);
Other documents upon request.
Immigration process with Global Impact Visa
Apply for Edmund Hillary Fellowship (EHF);
Receive a Letter of Offer from EHF — letters are sent twice a year;
Collect documents;
Pass a medical examination;
Apply for a visa;
Wait for consideration of the application;
In some cases, after receiving a letter requesting a passport send the passport to the visa center and obtain a visa;
Apply for a permanent resident visa after 30 months of membership in the EHF.
Enter a university abroad

Entrepreneur Visa
Entrepreneur Work Visa is for those who want to do business in New Zealand. With this visa you can buy a ready-made business or start a new one. After this visa, you can apply for Entrepreneur Resident Visa, which will give you the right to permanently reside in the country.
Requirements for Entrepreneur Work Visa
Minimum of 59,489

USD

for investment in your business (the Immigration Service can make an exception and reduce the amount for a business related to science, innovation and the possibility of obtaining large profits from exports);
The presence of a detailed business plan;
At least 120 points in a point scale (assessed age, business experience, size of investments, the benefits of this business for New Zealand, location of the business);
The candidate has never been involved in financial fraud;
In the last 5 years, the candidate has not filed for bankruptcy.
Sample list of application documents
Passport;
2 photos;
Medical certificate;
Language certificate (IELTS 4.0+);
Police certificate;
Confirmation of the availability of sufficient funds for investment and life;
A detailed business plan (indicating the industry, location, market analysis, evidence of the availability of funds and other details);
Document on professional registration if necessary — the law requires some professions to register before starting work (official list);
Signed declaration Entrepreneur Work Visa Application.
A detailed list of documents
The process of immigration
Submit documents and obtain Entrepreneur Work Visa;
Start a business in New Zealand during the first 12 months of the visa validity;
Apply for permanent Entrepreneur Resident VisaVisa after 2 years of doing business. If you submit in less than 2 years, you need to have an investment of at least 297,447

USD

and create 3 jobs in New Zealand.
Immigration for investors in New Zealand
Unlike businessmen, it is enough for investors to invest a certain amount in the economy of New Zealand and keep these investments for the time specified by law. After several years, you can get a permanent resident visa. The main investor visas are category 1 and category 2 visas. A category 2 visa, which implies a smaller investment, has many more requirements, including the need to score at least 20 points in a special point scale. In total, category 2 visas are limited to 400 per year.
Sample list of documents for an investor visa
2 photos;
International passport;
Birth certificate;
Medical examination results;
Certificate of no criminal record;
Evidence of funds (bank statements, property valuation, securities and others);
Documents confirming the availability of the required investment;
Evidence that funds were acquired lawfully (certificates of tax deductions, bank statements and other documents);
IELTS 3.0+ results for category 2. Category 1 does not require to confirm the language.
Official complete information for categories 1 and 2.
Investor immigration process
Submit an Expression of Interest for category 2 and receive an invitation to apply for a visa;
Submit an application for an investor visa with documents and certificates of the fee payments;
Wait for results (several months) and submit additional documents upon request;
Get initial approval of the application;
Transfer funds to New Zealand and invest in the New Zealand economy within 12 months;
Apply for permanent residence after 3-4 years of holding the investment.
Read more about obtaining investor visas on the official website.
Permanent visas for investors
Visa
Investor Plus Visa (category 1)
Investor Visa (category 2)
Investment
5,948,930

USD

1,784,679

USD

Duration
3 years
4 years
Knowledge of English
-
Yes
Age
-
Up to 65 years
Experience in business
-
3+ years
Stay in NZ
88 days
-
Cost
2,951

USD

369

USD

Consideration
30 months
2 weeks
More information about the requirements on the official website.
Marriage immigration to New Zealand
A resident visa to New Zealand can be obtained on the basis of a partnership with a resident or citizen of New Zealand. "Partnership" means being in a long-term relationship, optionally registered by the state. A partner can be of any gender[17]. The cost of a Partner of a New Zealander Visa is 1,339 USD.
Requirements for the partner and relationships
18+, if the partner is 16-17 years old — parental consent is required;
Partners met in person before applying for a visa;
The partner should not be a close relative (as defined by the Marriage Act 1955 and Civil Union Act 2004);
Cohabitation (doesn't apply to a temporary residence with each other when managing separate households or cohabitation while traveling and being roommates in an apartment);
Relations should be genuine, with long-term goals and exclusive;
Relations should be stable, have the prospect of continuation;
You can take children aged 24 and younger, on the condition of them being single.
Sample list of documents for a Partner of a New Zealander visa
Passport;
Birth certificate;
1-2 photos (depends on the method of application);
Partner-filled Partnership Support Form for Residence;
Medical certificate;
Police certificate;
Partner's New Zealand passport, or his birth certificate, or citizenship certificate, or his New Zealand Residence Class Visa;
Partner's police certificate;
Evidence of genuine relationships;
Documents for children, if they also travel to New Zealand (birth certificates, medical certificates, police certificates and other documents depending on the age of the child);
Other documents upon request.
Visa Immigration Process
Partner fills the Partnership Support Form for Residence;
Collect documents;
Fill an application and wait for a visa (11 months);
Obtain a resident visa and entry into New Zealand;
Obtain a permanent visa after 2+ years. If you have been in a relationship for over 5 years, then you can immediately apply for a Permanent Resident Visa.
How to confirm the authenticity of the relationship?

To convince the immigration service that the relationship is strong and long-term, documents must be attached to the application. Official papers like joint contracts, accounts etc. have more weight. Here is a sample list of documents that can be attached to the application (the more evidence, the better):

Certificate of marriage or civil union;
Birth certificates of common children;
Postcards, letters, emails, and correspondence in social networks;
Shared photos;
Confirmations from other people;
Evidence of joint parenthood;
Evidence of how partners make decisions and plans together;
Evidence of partners spending their free time together;
Joint lease or mortgage agreement;
Letters addressed to both partners to the same address and at the same time;
Joint bank accounts;
Joint bank deposits;
Joint credit cards or sales contracts;
Joint household bills, such as electricity or phone.
The criteria for evaluating the authenticity of the relationship

Relationship duration;
Duration of living together as a couple;
Living arrangements;
Financial support;
Devotion to relationships;
Ownership or joint use of property;
The presence of common children and the conditions for caring for them;
Distribution of household duties;
Recognition of relationships by other people.

If for some time the partners did not live together, it is additionally required to talk about the reasons, the length of the separation period, and how the partners maintained contact with each other. According to them, the service will evaluate how this affected their relationship.
Planning immigration?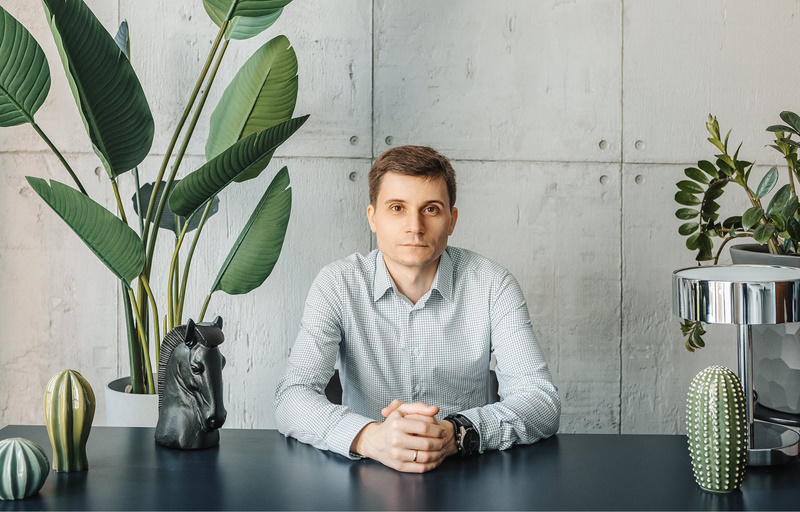 Humanitarian immigration to New Zealand
Immigrating to New Zealand as a refugee is almost impossible. Firstly, the quota is only 750 visas per year and 300 visas for members of the refugee's family. Secondly, to apply for asylum, you must first fly to New Zealand, so you have to get some kind of a visa. In addition, the majority of humanitarian immigrants accepted by New Zealand are residents from the Middle East, South Asia and some other states with an unstable political situation[18]. Some refugees use fictitious passports to leave their country and destroy them on the way, but you need to remember that without an identification document, such a person will be sent to prison.
Humanitarian immigrants in New Zealand are entitled to free medical care, work, and applying for permanent residence.
Approximate list of documents for asylum
Passport;
Driver's license;
Other documents required to support the application.
Process of getting asylum in New Zealand
State the intent to seek asylum in New Zealand in person or in written form. You should contact a representative of the Ministry of Business, Innovation and Employment, including an immigration officer or refugee and protection officer. You can also contact a customs officer or a police officer;
If necessary, look for a licensed immigration adviser or a lawyer to help you do business. If there is no money, you can ask for financial assistance;
Fill out Confirmation of Claim to Refugee and Protection Status in New Zealand (INZ 1071) and send it to the Refugee Status Branch (RSB). The application is submitted to the Refugee and Protection Officer;
Send to the RSB a written description describing the circumstances under which you had to flee the home country (after 2-3 weeks, but not less than 1 week before the interview);
Get interviewed by a protection officer 4–10 weeks after applying;
Receive a report on the application yourself or send an official representative;
Submit supporting documents to the RSB application;
Wait for the commission to make a decision (6-8 months from the start of the review);
Appeal once in case of refusal and deportation;
Obtain a temporary Entry class visa or Permanent residence visa upon approval.
More details on the official website and in the information booklet.
Reasons for declining a refugee status

If a person can receive protection in a home country or a third country, New Zealand does not give protection. Protection will also not be given to those who are suspected of committing serious crimes: for example, war crimes or crimes against humanity.
Who can count on asylum in New Zealand

Asylum can be obtained by people who need protection. It includes people who are outside their country of permanent residence, the return to which would put them at risk of violating their fundamental human rights on the basis of:

Race;
Nationality
Membership in a social group (including sexual minorities);
Religion;
Political views.

A person who needs protection is a person whose deportation from New Zealand puts him at risk of torture, deprivation of life, and ill-treatment.
How to prove the fact of the persecution

It is necessary to provide as much evidence of the persecution as possible:

Inquiries from medical institutions;
Photo evidence;
Letters with threats;
News articles;
Evidence of engagement with human rights organizations.

It must be reported if the refugee was subjected to torture, serious bodily harm was inflicted, or there is a threat of execution at home due to persecution on the basis of the indicated reasons.
Family immigration to New Zealand
Partners, children, and parents of a citizen or permanent resident of the country have the right to obtain a permanent visa. They can get a special visa, which is selected individually. Requirements and a package of documents can vary — they need to be specified on a case by case basis.
The basic requirements for family immigration
The main documents for obtaining a family-related visa
Passport;
Birth certificate;
2 photos;
Medical certificate;
Certificate of no criminal record;
Evidence of funds, if requested;
Confirmation of kinship (for example, birth/adoption certificate);
Proof of language proficiency (for example, a certificate);
Other documents depending on the type of visa and upon request.
Family immigration process
Upload Expression of Interest stating a desire to apply for a visa (for the parent category) or register the candidate for sponsorship (for relatives of refugees);
Receive an invitation to apply for a visa;
Submit documents for a permanent visa. For Parent Retirement Resident Visa, after initial approval, you need to make an investment in the country's economy within 12 months. Permanent residence, in this case, can be obtained after 4 years of holding investments in the country;
Obtain a permanent visa.
Permanent visas for family immigration
Obtaining New Zealand citizenship
Citizenship can be acquired in three ways:
By law of the soil — at birth in New Zealand;
If one of the parents holds New Zealand citizenship;
By naturalization.
Requirements for obtaining citizenship
Good knowledge of English, which is checked at an interview, or when a candidate mails an example of his written work in English, for example, work from school;
Living in New Zealand for 5 consecutive years. Each year, you must spend at least 8 months in the country;
The intention to stay in New Zealand: plans for life, work, study, owned or rented real estate in the country, and so on;
No significant problems with the law.
Documents for obtaining citizenship
All documents must be presented in the original. The minimum set of documents:
Passport;
Two photos;
Birth certificate.
Detailed list
The process of obtaining citizenship
Prepare documents;
Submit an application and pay the application review fee of 280

USD

for adults, 140

USD

for children under 16;
Wait for the results from 2 months;
Visit the ceremony of obtaining citizenship;
Apply for a passport.
Immigration with UniPage
We specialize in immigration through education — the best way to move abroad.
UniPage specialists will guide you through the entire process of studying abroad — from submitting an application to obtaining a visa.