Language courses in the UK are the most obvious choice for learning English. There are more language schools here than in other English-speaking countries, and there are programs for everyone: company employees, students, tourists. Course durations vary from 1 week to a year.
Advantages of English courses in the UK
Wide choice of cities and schools. There are more English courses in the UK than in any other country, with about 360 language schools in 87 cities. For comparison, the US has 310 and Canada has 225.
Variety of courses. You can find courses for any purpose: standard English, Business English, English for professionals, international exam preparation, summer courses for teenagers, and so on.
Class start time. Most language schools recruit new students for standard courses every week. In other words, you can start learning at any time.
Job. If you want to attend a course lasting more than 11 weeks, it is necessary to apply for a student visa. Student visas allow you to work 20 hours a week, and during holidays — 40 hours.
University preparation programs. If you need English for higher education, you can find several programs that prepare for admission: Foundation, A-Levels, Pre-Master's, and International Year One.
Disadvantages of language courses in the UK
Course cost. The average price for courses in the UK is higher than in other European countries. For example, a week of intensive courses in Germany will cost you 194

USD

, in Spain — 231

USD

, and in France — 189

USD

. In Britain, an analogous course will cost 508

USD

per week.
Student visa. Getting a long-term student visa is difficult. You need to pass the SELT language proficiency exam. In addition, you will need a Confirmation Acceptance for Studies letter from an accredited educational institution.
Additional summer costs. Due to the high demand for courses during the summer season, schools increase the cost of programs by 24

USD

per week, and housing prices increase by 36

USD

per week.
Dialects. There are about 40 dialects in the United Kingdom. Some of them, like Scottish or Geordie, are very difficult to understand — even for native English speakers[1]. This can reduce the choice of viable cities when looking for a school.
UK language course fees
School
Program
Weeks
Tuition fees/week
City
Living in a residence/week
Homestay/week
LSI
Afternoon 10
1-11
181

USD

London, Brighton, Cambridge
248-453

USD

145-248

USD

General 20
1-50
339

USD

Intensive 24
1-50
393

USD

Intensive 30
1-50
447

USD

Pathway
12-48
387

USD

Academic English
4-48
387

USD

English for Business
1-50
447

USD

TOEFL 30 / TOEIC 30 / IELTS 30
1-50
447

USD

Cambridge 30
4-12
411

USD

One to One Lesson
1-50
70

USD

/Lesson
Plus Courses
1-50
351

USD

9 Day Compact
9 days
5,750

USD

/9 days
English for Teaching
12
447

USD

London, Brighton,
Club 40+
1-4
653

USD

London, Cambridge
Medical English
1-8
393

USD

London
English for Law
1-8
393

USD

Junior Courses
1 -4
907

USD

London, Brighton, Cambridge
Included in the course cost
Included in the course cost
EC
General English
1-23
411

USD

London, Brighton, Bristol, Manchester, Cambridge
314-701

USD

175-387

USD

Intensive English
1-23
508

USD

London, Brighton, Bristol, Manchester
Academic Semester / Year
24-99
332

USD

Intensive Academic Semester / Year
24-99
399

USD

One-to-One
1-50
109

USD

/lesson
IELTS
1-23
411

USD

English for Work
1-12
508

USD

London , Brighton, Bristol
Cambridge
8-10
508

USD

London, Brighton
English in the City
1-4
508

USD

Business English
1-23
411

USD

London
UniBridge Standard
4-99
399

USD

Cambridge
UniBridge Intensive
4-99
502

USD

Fast Track Standard
1-99
544

USD

Fast Track Intensive
1-99
665

USD
Enroll in a language course with UniPage
When applying for a language course, many hours are spent clarifying the nuances behind courses and finding accommodation options in the UK. Our experts will help you save valuable time.
At UniPage, we cooperate only with accredited language centers, which, besides offering quality education and accommodation, provide discounts to our clients. Our experts will select a program by type and intensity, help you apply for and book a course, and explain all of the intricacies behind the course contract.
Need to learn a language?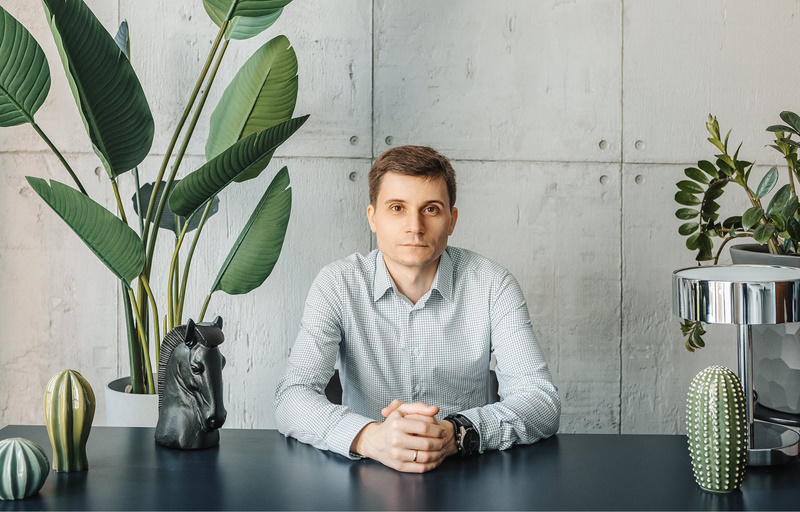 Types of language courses in the UK
Types of program
Intensity
Group
Min. language requirements
Avg. cost per week
One to One
5-50
1
Starter (A0)
351-3,506

USD

Afternoon 10
10
10-15
Elementary (A1)
278

USD

General English
20
10-14
Starter (A0)
411

USD

Semi-Intensive Courses
24
10-14
Starter (A0)
484

USD

Intensive English
30
10-14
Starter (A0)
508

USD

Academic Semester / Year
20-30
10-14
Starter (A0)
399

USD

English Plus
2+
1
Starter (A0)
109

USD

/lesson
Exam Preparation IELTS / TOEFL / TOEIC / Cambridge
20-30
10-14
Intermediate (B1)
435

USD

Academic English
25
10-15
Intermediate (B1)
387

USD

English for Work
30
10- 14
Intermediate (B1)
447

USD

English for Teaching
25-30
10-15
Intermediate (B1)
689

USD

English in the City
30
10-14
Starter (A0)
508

USD

Business English
20-30
10-12
Upper Intermediate (B2)
411

USD

General English with Work Experience
20
10-14
Intermediate (B1)
375

USD

UniBridge Standard
20
6-8
Elementary (A1)
399

USD

UniBridge Intensive
30
10-15
Elementary (A1)
502

USD

Fast Track Standard
16
10-15
Starter (A0)
544

USD

Fast Track Intensive
26
10-15
Starter (A0)
665

USD

Club 40+
20
10-15
Elementary (A1)
653

USD

Junior programs (6-17 years old)
20
10-15
Elementary (A1)
877

USD

Live and Study in Your Teacher's Home
10-30
1
Starter (A0)
1,330

USD

University courses
6-48
10-15
Intermediate (B1)
544

USD

Pathway
20-30
10-15
Intermediate (B1)
16,926

USD

/year
Language schools in the UK are distinguished by a variety of English programs. The most common are standard courses:
Afternoon 10, General English, Semi-Intensive English, and Intensive English differ from each other in intensity and do not have any distinct features.
One to One. If you want to learn a language one-to-one with a teacher, this course is for you. Such a program is more expensive, but the lessons are far more effective. In addition, you can choose how many hours per week to practice.
English Plus. Students can purchase individual lessons in addition to standard English courses.
Academic Semester / Year can also be attributed to standard courses, but they last longer — from 24 weeks and onward. The advantage of this program is the duration: the longer you stay in the country, the better you develop your skills and fluency. Academic Semester / Year is suitable for those who are serious about improving their English.
In addition to the standard courses, there are those with additional options:
Academic English — this program is aimed at developing academic English skills. These help students better absorb university-level material: making presentations, reading scientific publications (academic reading), and writing essays, articles, and reports (academic writing).
English for work will help develop communication skills in a work environment. Business correspondence, negotiations, communication with colleagues, reports — you work out all of these situations as part of the course. In addition, you can find specialized Medical English and English for Law programs, which cover professional vocabulary.
English for Teaching is a 20-hour General English course and 5-10 individual teaching lessons where the student learns to plan English classes, develop language skills, analyze students' needs, and correct mistakes.
Business English prepares you for a career in an international environment. During the course, you improve language skills in the areas of crisis management, team building, finance, international business, ethics, and corporate social responsibility. The Business English format depends on the school: there are classes in mini groups, individual lessons, and the LSI center offers an intensive 9 Day Compact course (82-92 lessons in 9 days).
English in the City is suitable for those who want to not only learn English in the classroom, but also practice it in a natural environment. Throughout the week, students of this course study a certain topic in the classroom, and during the weekend they put this knowledge into practice — visiting various places in the city and interacting with locals. For example, if the topic of the week is art and culture, then an extracurricular lesson takes place in a museum or gallery.
General English with Work Experience is ideal for students who want to improve their English while developing their professional skills. You devote 20 hours a week to learning English, and the rest of the time you do an internship at a company. It is not paid — instead, you will have to pay 1,088

USD

[2].
UniBridge Standard, UniBridge Intensive, Fast Track Standard, and Fast Track Intensive are combination programs that include several types of courses. For example, UniBridge Intensive is 12 General English, 8 Academic English, and 10 Exam Preparation lessons per week.
Live and Study in Your Teacher's Home allows the student to live in a teacher's home and learn the language. During the course, you study English 10-30 hours a week. However, your learning is not limited to lessons alone: ​​you continue to practice the language during shared meals and excursions.
Pathway
This program helps students get into a university. If you have a low GPA or an insufficient language level and want to enter a foreign university, you should pay attention to one of the Pathway programs. There are four options in Britain: Foundation, International Year One, Pre-Master's, and A-Levels. Such programs are offered at language schools and some universities, such as King's College London and Cardiff University. However, it is best to look for private providers like Kaplan and OnCampus. They partner with multiple universities around the world, so you have a wider choice of universities at the end of the program. During the course, you not only improve your language skills, but also brush up other disciplines that you need for admission. If a student successfully completes the course, he is guaranteed to enter one of the partner universities[3].
University courses
University courses are intended for those who do not have a high enough language level for admission to a bachelor's, master's, doctoral, or Foundation program. Often, students enroll with a conditional offer. Very few universities offer such courses — for example, The University of Southampton, The University of Birmingham, and The University of Sheffield.
More about the types of language courses
Features of admission to UK language schools
To enroll in standard language courses in Britain, it is not necessary to know the language. When you arrive at the school, you take a test. You are assigned to an appropriate group depending on the result. However, before booking, you should take an online test yourself and determine your approximate level. This must be done because some programs only accept the B1 level and above — such as Business English, international exam preparation, and Pathway programs.
New groups at language schools usually start every Monday. That being said, start dates should be clarified on the official website of the selected school, as they may vary depending on the center and program.
To book a course, you need to:
Fill out the online registration form
Pay the registration fee or deposit*
Receive a booking confirmation and a link to pay for the course
Pay the course fee and additional expenses no later than 2 weeks before the start of the course
Receive an invitation from the school
* Depending on the school, you need to either pay a registration fee (about 79 USD) or deposit (242-302 USD). The deposit amount is deducted from the base price of the course. If you decide to cancel your booking, the registration fee and deposit are non-refundable. Therefore, it is important to carefully read the contract, as the conditions for money returns are indicated there.
Pathway programs have stricter requirements: you need to complete 11 years of secondary education and pass the IELTS exam with a score of 4.0-5.5. In addition, the student must send a package of documents along with the registration form.
Required documents:
Passport copy
Copies of previous UK visas
IELTS UKVI certificate
Previous educational documents and transcripts translated into English
To increase the chances of admission, you can attach additional documents:
Certificates of completed courses in the UK
When choosing a school, it is also important to pay attention to accreditation. If the language center does not meet state standards, you will be denied a visa.
Learning process in English courses
The curriculum at UK schools is focused on maximum language immersion: in the classroom, even elementary-level students communicate solely in English. This is called the communicative teaching method — it allows you to master the spoken language much faster than you would if performing endless grammar exercises and memorizing words.
The schools also offer a variety of entertainment programs, which include visits to museums, local pubs, galleries, concerts, and neighboring cities. Thus, you study the history and culture of the country, which are closely related to the language.
Find language courses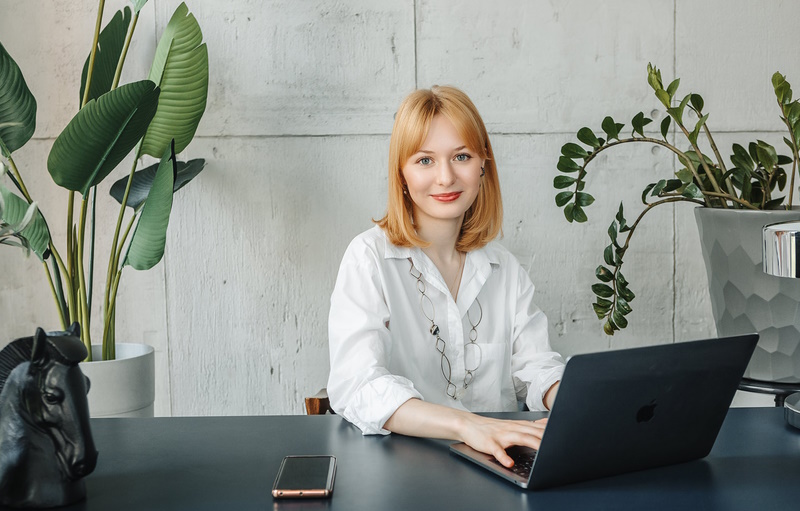 Accommodation options while studying in the UK
Accommodation options
Meals
Number of people per room
Min. cost per week
Avg. cost per week
Host family
None / breakfast / breakfast and dinner
1-2
212

USD

302

USD

School residence
Breakfast / breakfast and dinner
1-2
230

USD

417

USD

Apartment
None
1-3
725

USD

/month
1,088

USD

/month
Hotels
Optional
1-2
484

USD

1,088

USD
Additional expenses
Expense
Avg. cost
Consular fee
363

USD

Registration fee
79

USD

Accommodation
42

USD

Medical fee
568

USD

Study materials
6

USD

/week
Delivery of an invitation by express mail
91

USD

One way airport transfer
181

USD

Additional summer accommodation fee
36

USD

/week
Additional summer tuition fee
24

USD

/week
Check the school website for additional costs.
Cost of UniPage services
Visa for language courses in the UK
A visa is required for studying in language courses and Pathway programs. The visa type depends on the duration of the course:
Standard Visitor Visa to study — up to 6 months
Short-term Study Visa — from 6 to 11 months
Student Visa — long-term courses from 11 months
Requirements for Standard Visitor Visa and Short-term Study Visa same:
Application form
International passport
Confirmation of accommodation payment for the entire period of study (hotel booking, rent contract, hostel payment receipt)
Payment receipt for the course
Invitation from an accredited school or university
Round-trip flight booking confirmation
Tuberculosis test results
Written consent of a parent or guardian for the child's stay abroad
Proof of kinship or adoption
Notarized translation of documents into English
The cost for a visa is 242 USD.
To apply for a Student Visa, the following documents must be attached to the previous list:
Confirmation Acceptance for Studies (CAS)
Secure English Language Test (SELT) — B1-B2 level
The average registration cost is 423 USD.
In addition to the embassy consular fee, ​​you need to pay a medical fee. The cost is determined on a case-by-case basis. You can calculate it here. If you are applying for a Standard Visitor Visa, you do not have to pay a fee.
Learn more about UK Student Visa requirements
Working while taking a language course in the UK

With a Standard Visitor Visa

and

Short-term Study Visa, you cannot apply for a job. A long-term Student Visa allows you to work 20 hours a week. During the holidays, you can work up to 40 hours. However, there are a few exceptions. A student cannot:

Be self-employed
Work as a professional athlete or coach
Work in the field of entertainment as an actor, musician, or dancer
Get a permanent job
Need to learn a language?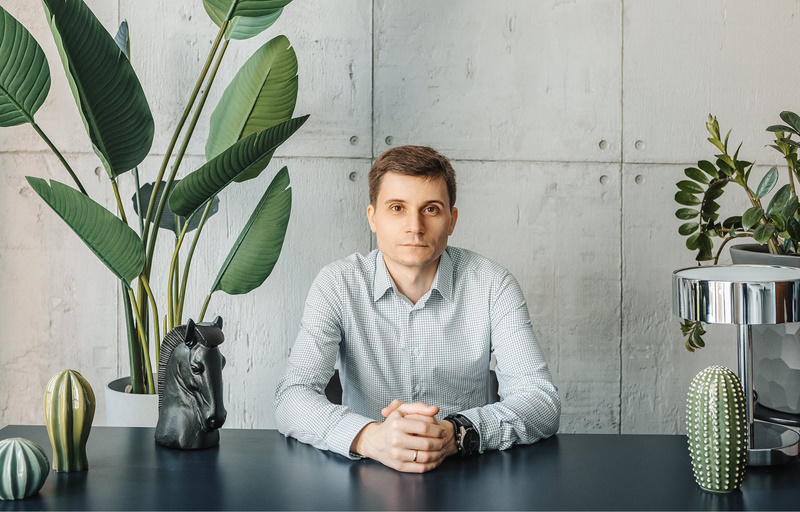 Most popular language schools in the UK
LSI
LSI is an extensive network of schools with 16 centers in seven countries. Five of them are in the UK: in London, Cambridge, and Brighton. There are courses for all age groups and learning purposes:
Teenagers from 9 to 17 years old can spend 2 weeks of the summer at school.
Older generations can combine language learning with a cultural program designed specifically for them as part of the Club 40+.
If you are over 16 years old, you can take General and Intensive English.
University applicants choose Exam Preparation, Academic, and Pathway courses.
Business English is available for company employees.
The school provides accommodation for students of all programs: a room in a host family or a hostel. In addition, LSI offers a variety of activities: during the week, you can attend a tea ceremony, go on a trip along the Thames river, see a play at the West End theatre, and go to Paris or Amsterdam on the weekend. However, you need to pay for the room and excursions separately. Only courses for children and teenagers include meals, accommodation, and activities in the program price.
EC
EC English is a network of English language centers in the US, Canada, UK, Malta, Ireland, and South Africa. In the United Kingdom, there are schools in London, Brighton, Bristol, Cambridge, and Manchester. In addition to standard courses, they offer English in the City, English for Work, Business English and Academic Semester / Year. Cambridge also has a combined Fast Track and UniBridge program. The cost of the programs includes workshops, lectures, conversation clubs and British pronunciation lessons.
EC places its students in hostels and host families. Meals and accommodation must be paid for separately.
CES
Center of English Studies (CES) are English schools for children and adults in London, Oxford, Edinburgh, Leeds, Worthing, and Harrogate. Here, you can prepare for the IELTS and Cambridge exams or learn the language in General and Intensive Courses. Teenagers 12-17 years old can spend several weeks in a summer program. Students live in dormitories or host families. Students over 17 pay for accommodation and meals separately.
Best cities to study English in the UK
The United Kingdom is an island nation that consists of England, Scotland, Northern Ireland, and Wales. English is the official language in the country, spoken by 92% of the population. However, depending on the region and city, you will hear different dialects — there are about 40 of them in total. Even though each one of them is a variant of English, it is sometimes difficult to understand whether a person speaks a dialect or a completely different language. Therefore, it is worth paying attention to the region when choosing a school, especially if you are just starting to learn a language: when you do not understand what a native speaker is saying, it is very demotivating. But if you have a high level, dialects will help you improve your English even better.
London
London is the capital of Great Britain and one of the most visited cities in the country. About 20 million tourists come here every year[4]. This bustling city will satisfy everyone's needs. History buffs will fill their phone's memory with photos of the Tower of London, Westminster Abbey, Buckingham Palace, and the Houses of Parliament. Shopaholics will enjoy strolling the streets of Covent Garden, while foodies will appreciate afternoon tea ceremonies at the hotels and restaurants of the city.
Region
Greater London
Population
7556900
Spending per month
1,065

USD
Edinburgh
The capital of Scotland is the center of culture and art. This city is especially famous for its festivals. Among them are the Edinburgh International Book Festival, which hosts more than 1000 authors every year, and the Fringe, the largest arts festival in the world. If you choose a school in Edinburgh, be sure to visit Edinburgh Castle and Holyrood Palace. However, do not forget that Scottish is one of the most difficult dialects to understand.
Region
Scotland
Population
464990
Spending per month
771

USD
Liverpool
Merseyside County Center lies on the east bank of the Mersey River Estuary and is a major port for transatlantic shipping. Therefore, the Merseyside Maritime Museum and the Royal Albert Dock, a complex of docks and warehouses, are popular among tourists. However, it was not the port that brought the greatest fame to the city — but The Beatles. This is where the legendary musicians began their careers.
Region
North West England
Population
864122
Spending per month
818

USD
Brighton
Brighton is a small town on the banks of the English Channel. It used to be a fishing village, but in the 18th century, the city turned into a famous seaside resort. The Palace Pier and the Royal Pavilion — the summer home of George IV — are the most visited places in the city.
Region
South East England
Population
139001
Spending per month
916

USD
Language courses with UniPage
Want to learn a foreign language, improve your conversational skills, and prepare for exams?
UniPage specialists will select language programs according to your goals, interests, and budget, and help with enrollment.