It is not difficult to enroll at a Canadian university, but there are some nuances and subtleties. Universities in all provinces, except Quebec, accept students after the 11th grade. You will need a high school diploma with a good GPA and an IELTS, TOEFL, or DELF certificate. Also, some universities require standardized tests and a motivation letter.
In the article, we discuss the admission process in Canada, requirements for bachelor's and master's programs, as well as information on applied colleges and CÉGEP.
You can read more about the Canadian higher education system in our separate article.
Cost of education in Canada
Program
Age
Duration
Min. cost per year
Avg. cost per year
Min. language level
Foundation
16+
1 year
7,313

USD

10,969

USD

B1
College
17+
1-4 years
2,340

USD

8,044

USD

B2
Bachelor's
17+
3-4 years
7,313

USD

13,163

USD

B2
Master's
20+
1-3 years
2,194

USD

18,281

USD

C1
MBA
20 +
2 years
14,625

USD

21,938

USD

C1
PhD
20+
3-6 years
1,828

USD

12,431

USD

C1
Additional expenses

Expense
Average cost
Registration fee
62

USD

106

USD

Document legalization
86-182

USD

Visa fee
110

USD

Rent
1,399

USD

/month
Groceries
64

USD

/month
Internet
60

USD

/month
Transportation
73

USD

/month
Utilities
126

USD

/month
Options for admission to Canada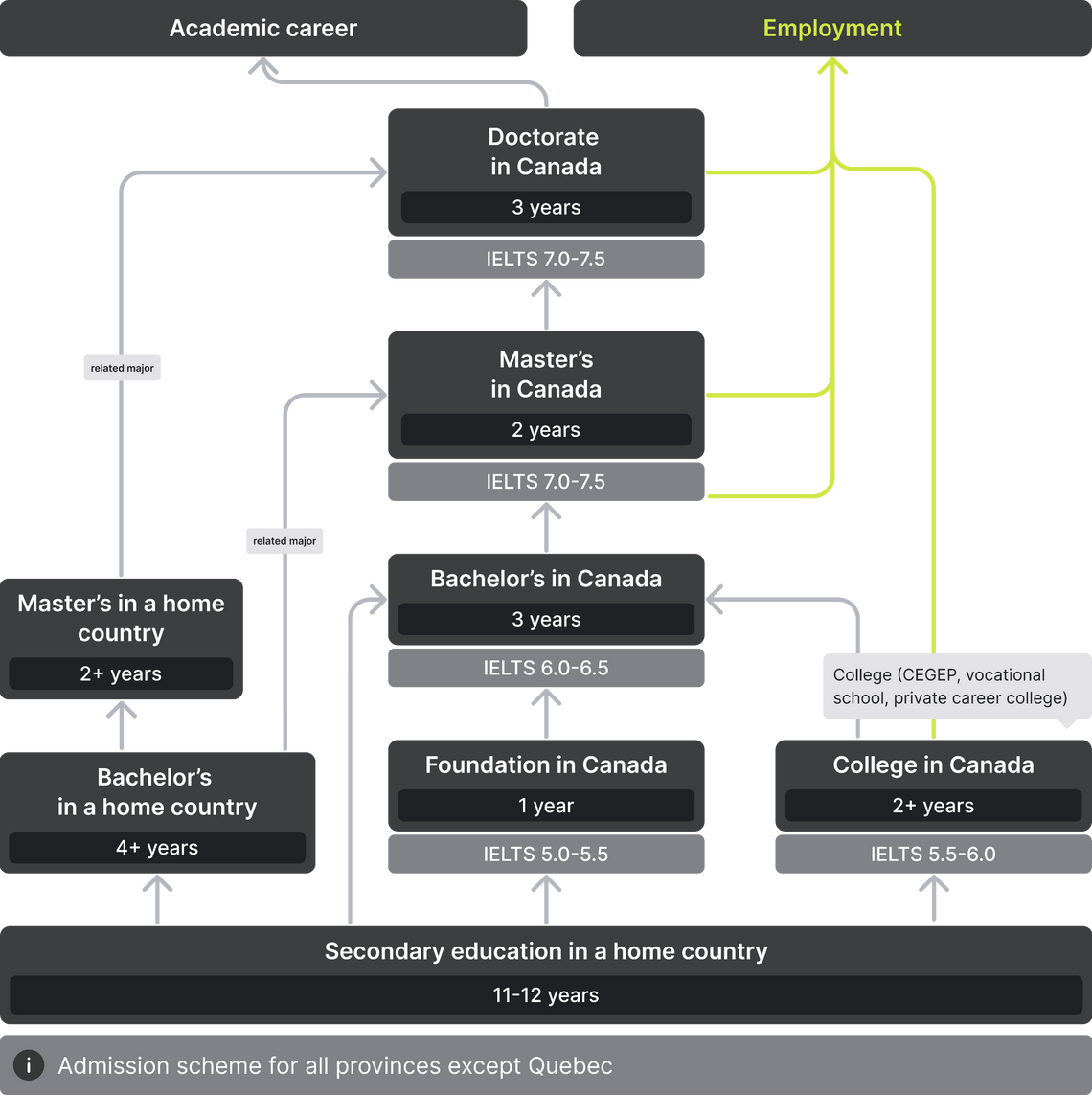 Options for admission to Quebec
How to choose a university
Choosing a university is one of the most important stages of the admission process. Canada consists of 10 provinces and 3 territories — each one differs in the language of instruction, deadlines, costs, admission requirements, and scholarship programs at universities. For example, you cannot enter a university in Quebec after finishing the 11th grade — applicants must study for 2 years at a CÉGEP, where programs are predominantly in French.
Other criteria for choosing a Canadian university:
University ranking. In addition to major international rankings, such as QS and THE, you should also refer to national rankings — they significantly narrow the search for a suitable university. For example, Maclean's University Ranking is a good option for assessing Canadian universities. According to this ranking system, the University of Sherbrooke is in 1st place in terms of student satisfaction, followed by Laval University. The University of Montreal is in 5th place.
Speciality. It is also important to consider how well your specialty is developed at a given university. QS and THE subject rankings help with this — for instance, the University of Toronto ranks 12th in the world for science and medicine, but only 34th for engineering and technology[1].
Scholarship programs for foreigners. The average tuition cost at Canadian universities is 13,163

USD

per year. This is the lowest cost among English-speaking countries, but education in Canada can hardly be called cheap. Scholarship programs that cover up to 50% of tuition costs come to the rescue. Many universities automatically award merit-based scholarships at the admission stage. It is also worth considering specific programs for foreigners.
Internships and co-op education. If work experience and employment rates are a priority for you, then it is important to consider internship opportunities or initially choose applied colleges and universities. Some universities in Canada offer so-called co-op education, in which students combine their bachelor's or master's studies with part-time jobs.
Other criteria. This includes campus location (in a large metropolis or small town), weather, along with internship opportunities and student exchanges. For PhD students, it may also be important for universities to have laboratories and research grants.
Admission assistance
UniPage employs professionals with extensive experience in admission to Dutch universities, including the University of Toronto, the University of Alberta, and the University of Waterloo. They will help you:
Choose a university and program
Assess your chances and possible risks
Prepare all the necessary documents
Write a motivation letter
Get advice
Need help with admission?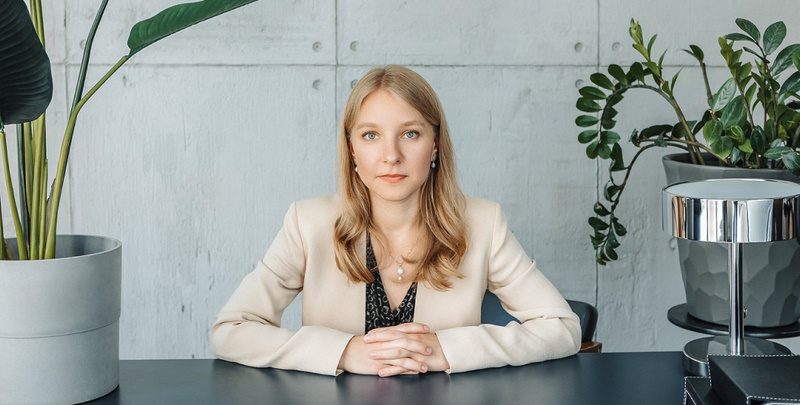 Best universities in Canada
Requirements for admission to Canada
Admission in Canada is possible after graduating from the 11th grade.
Higher education in Canada can be obtained at universities and vocational colleges. In both cases, you must have a diploma of complete secondary education. Moreover, be sure that the university or college is accredited, otherwise you may be denied a visa.
In addition to educational documents, you will also need:
IELTS or TOEFL certificate. The minimum required IELTS score at most Canadian universities is 6.5, while TOEFL scores should range from 80-100. For successful enrollment, it is better to have an IELTS score of at least 7.5.
GPA. It is advisable to have a score of at least 3.0 on a 4-point scale. Also, some universities will give you a conditional offer if you are still in high school or college. In this case, your performance is assessed based on midterm results or estimated final grades[2]. However, you will have to match your predicted GPA with the actual score.
Additional requirements:
Standardized test results. These are not required by all universities. Most often, SAT / ACT results are needed for bachelor's programs, while master's applicants need GMAT or GRE scores.
Motivational letter — your task is to profitably show your strengths and convince the admissions committee to choose you. Write about your achievements, interests, goals, and dreams. Most often, a motivation letter is needed for admission to a master's program, but some universities require it for bachelor's studies as well.
Recommendation letters help the admissions committee look at you through the eyes of university professors or employers. They help other people get to know you better and understand your strengths and weaknesses.
Admission process in Quebec
In many ways, the education system in Quebec differs from the rest of Canada. For example, this is the only province where children go to school not for twelve, but eleven years. However, completion of the 11th grade is not enough to enter a university in Quebec. The province has its own kind of bridge between secondary and higher education — CÉGEP. Depending on the program, education at the college lasts 2-3 years. The two-year educational program paves the way for higher education in Quebec, while the three-year programs are designed for students who plan to get a job straight out of college.
Foreign applicants who wish to enter a university in Quebec need to have at least 12 years of study behind them. To do so, you can go to a Canadian college or pursue one year of bachelor's studies in your home country.
Diploma legalization and evaluation
Most foreign documents in Canada must undergo consular legalization. However, in the case of a diploma, an apostille and notarized translation are sufficient.
Universities handle document evaluation on their own. If they do not have the right to independently assess the qualifications of a candidate, they request certificates from independent credential evaluation services.
Canadian universities and employers recognize the assessment of the six major organizations that make up the Alliance of Credential Evaluation Services of Canada (ACESC). World Education Services (WES) is one such popular service. If desired, the student can contact one of them in advance, but this is not necessary. Canadian universities take into account the judgment of these organizations, but still reserve the right to make a final decision on the recognition of qualifications.
Preparatory programs — Foundation in Canada
In the event that a student does not have sufficient language proficiency or knowledge of other subjects to enter a college or university, he can pursue a one-year Foundation program. Such programs help students adapt to the country and learn the language. Some universities offer their own preparatory courses for foreigners, but there are also independent programs at language schools.
Read more about language courses in Canada
The requirements for Foundation programs are lower than those for admission to a college or university. The minimum required level of English or French is B1 (Intermediate / Intermédiaire). However, some universities impose GPA requirements — at least 3.0 on a 4-point scale. Check the exact requirements on the website of the chosen preparatory program.
A list of available Foundation courses in Canada can be found on the official websites of universities or on specific aggregators for finding study programs.
Enter a university abroad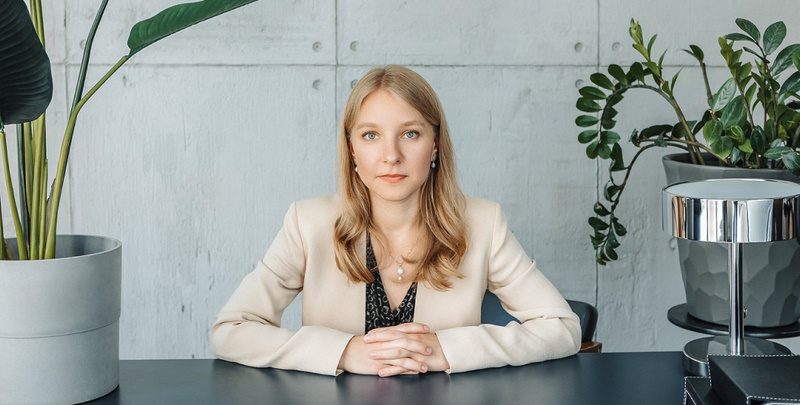 How to apply for a bachelor's degree
You can pursue a bachelor's program at a Canadian university upon graduation from the 11th grade, with the exception of some provinces. For example, universities in Quebec only accept foreign applicants who have done one year of bachelor's studies in their home country, or two years at a CÉGEP.
In Canada, there is no uniform system for university admission. However, there are similar services in some provinces, such as Ontario — this is a website where you can apply to several universities at the same time. Moreover, prospective students can apply to an unlimited amount of programs. That being said, you can only apply to three programs within one university[3]. Such a procedure entails application fees — 114 USD for three programs, and 37 USD for each additional program.
Deadlines
Enrollment at Canadian universities takes place during the fall and winter semesters. Deadlines for document submission are in December-March and September-November, respectively. Some universities have an additional intake for the spring semester, which ends in February.
Document submission begins a year before the expected start of the program, and official acceptance decisions from educational institutions come a month after the deadline. Often, admissions committees consider applications as they are received and within a certain quota, and therefore, early submission of documents significantly increases the enrollment chances of a candidate.
Universities set their application deadlines independently. This information should be specified on the website of the selected program.
Deadlines for select Canadian universities
Documents for admission
Passport copy
High school diploma, transcript, and their notarized translation
Certificate of document legalization
You may also need:
As a rule, you do not need to take additional entrance tests when applying for Canadian bachelor's programs. However, each university establishes its own list of requirements. Clarify this information on the official website of the chosen university.
How to apply for a master's degree
You can enroll in a Canadian master's program upon completion of a bachelor's degree.
Applications are sent directly to the chosen university. It is advisable to start preparing for the admission process at least a year in advance, namely to have time to pass the standardized GRE and GMAT exams. These exams test the English proficiency and analytical skills of the applicant.
Also, an academic resume, motivation letter, and 1-2 recommendations from professors are required for master's programs.
MBA programs in Canada

An MBA is a master's degree in business administration. Requirements for admission include a bachelor's degree with a high GPA (3.6 out of 4), a motivation letter, GMAT scores of 550-750, and an IELTS score of at least 7.0. Also, a frequent requirement is work experience of at least 2 years and letters of recommendation from colleagues and managers.

MBA programs are offered at 47 Canadian universities. Application deadlines vary depending on the specific program, but are usually set in March.
Deadlines
The admission period for master's programs is similar to that of bachelor's programs — 2-3 times a year.
Application period for select Canadian universities:
Documents for admission
Passport copy
Bachelor's degree with a GPA of at least 3.0 out of 4
Certificate of document legalization
How to apply for a PhD
Doctoral studies in Canada are designed for future researchers and teachers and are aimed at conducting independent research. Therefore, already at the stage of admission, the student needs to decide on the topic of his dissertation and agree with the supervisor. An important document for admission is a research proposal, where you should describe your research topic, its relevance, and generally demonstrate your potential for independent analysis.
Some universities appoint a supervisor based on the research topic, while others invite students to choose from a database of professors. In this case, the applicant needs to contact the future supervisor, send him a research proposal, and discuss a plan for further work.
For admission, you will need a master's degree with a GPA of at least 3.6 out of 4, IELTS 7.5 or TOEFL scores from 107, DELF / DALF for French-language programs, a motivation letter, and 2-3 recommendation letters from professors or managers.
Integrated doctoral programs

Some Canadian doctoral programs allow students to enroll directly after bachelor's studies. Education in this case lasts 6 years and combines the master's and doctoral stages. The first 1-2 years of study are equivalent to a master's degree, and students devote the rest of their time to research.

That being said, the admission requirements for such programs are high — excellent grades for the last two years of bachelor's studies (GPA not lower than 3.6 out of 4), as well as existing scientific publications and a convincing research proposal.
Deadlines
Admission deadlines depend on the university, program, and even future supervisor. Most universities close the admission period in December-January. As a rule, studies begin one year after enrollment[4].
Documents for admission
Passport copy
Master's degree
GPA of at least 3.6 out of 4
Research proposal
Portfolio (for creative specialties)
Need help with admission?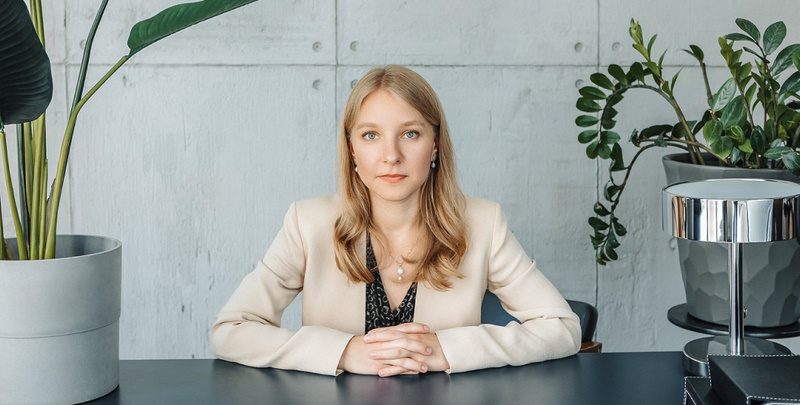 Admission process for Canadian colleges
Higher education in Canada can be obtained at an applied college. College programs last from several months to four years. Upon completion, students receive a certificate or diploma. There are also programs that pave the way towards a bachelor's degree — you can go straight into the 2nd or 3rd year, and the credits received while studying in college are counted towards the degree.
The admission process for Canadian colleges is similar to that of bachelor's programs at universities. You will need a high school diploma with a transcript and a certificate confirming English or French proficiency.
GPA requirements and minimum language exam scores for colleges are generally lower than for universities. For example, 6.0 on the IELTS and 70 points on the TOEFL exam are deemed sufficient. Check the exact requirements on the official website of the selected college.
Applying to a CÉGEP in Quebec
If you are planning to pursue higher education in Quebec, you cannot do without a preparatory college. Here, they are called Collèges D'enseignement Général et Professionnel or CÉGEP. High school graduates must study at a CÉGEP for 2 years before entering a university in the province. They also offer career programs that last 3 years and allow graduates to immediately enter the labor market. Upon graduation from a CÉGEP, students receive a Diploma of College Studies.
A list of available CÉGEPs can be found here.
For admission to a CÉGEP, students must complete 11 years of high school. Some programs have specific requirements, such as having high grades in core high school subjects.
In Quebec, there are three centralized services for applying to a CÉGEP: SPAM (metropolitan Montreal), SRASL (administrative region of Saguenay-Lac-Saint-Jean), and SRACQ (the rest of Quebec). Depending on the college location, students apply to one of these services.
The admission period takes place twice a year — for the fall and winter semesters. The application deadlines are February 1 and May 15, respectively. Clarify the exact dates on the official website of the selected college.
Documents for admission:
High school diploma with a grade transcript
Birth certificate copy
Certificate of document legalization
Registration fee payment receipt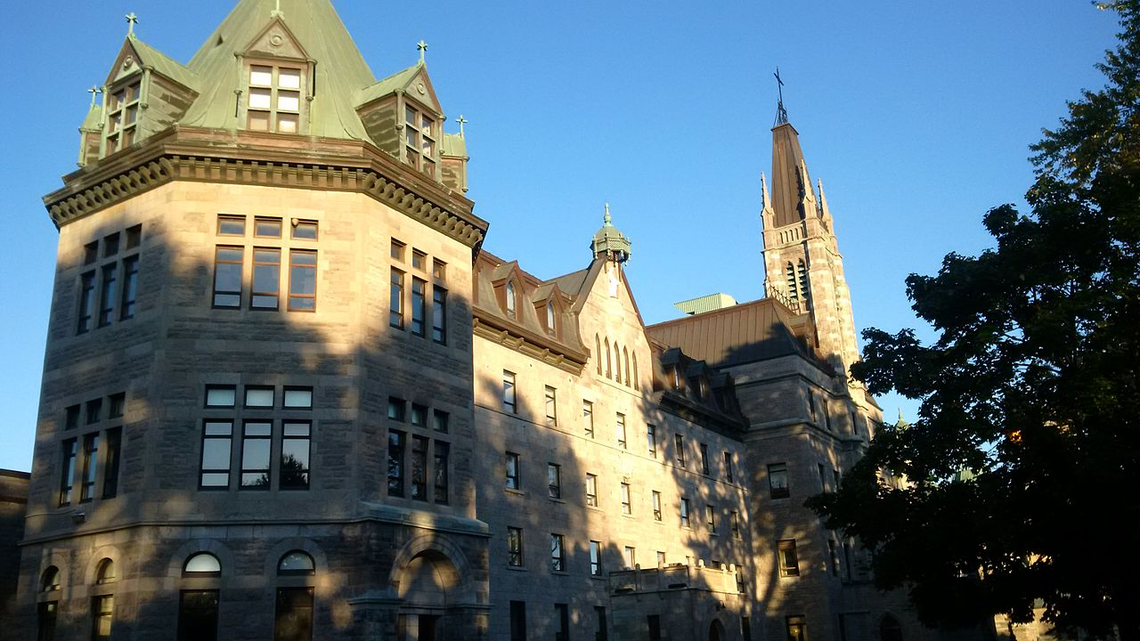 Scholarships in Canada
Talented students of all educational levels can receive material support in the form of scholarships and grants for academic performance, sports, or professional achievements. They are called merit-based scholarships. Many Canadian universities award them automatically at the stage of enrollment[5]. View a selection of available scholarships here.
As a rule, scholarships can cover up to 50% of tuition costs. But there are also more generous grants that fully cover tuition, along with accommodation, food, and other expenses. The number of scholarship holders is always limited, and the competition is unusually high. Therefore, it is important to apply as early as possible.
Scholarships are also offered by provincial governments and private organizations. For example, the government of Quebec offers French-speaking students from other countries a discount on tuition at public universities and colleges in the province[6].
Canadian student visa
To study in Canada for more than 6 months, potential students need to obtain a Canadian study permit. The visa fee is 110 USD. Applications must be submitted before leaving for Canada. A study permit covers the entire period of study in a particular program plus 90 days to decide on further actions. The permit must be renewed if the student plans to move on to the next level of education. This can be done within the country.
A study permit is not a visa. To cross the border, the student will additionally need a tourist visa (visitor visa) or an electronic travel authorization (eTA). One of these documents will be issued along with the study permit.
Required documents:
Valid passport
2 3х4 photographs (the full name and date of birth of the applicant must be indicated on the back)
Invitation letter from a Canadian university
Proof of financial solvency of at least 9,604

USD

/year for Quebec, 7,313

USD

/year — for other Canadian provinces
Certificate of good conduct
Health certificate
To study in Quebec, you need to obtain additional permission from the provincial government — a Certificat d'acceptation du Québec (CAQ — Québec Acceptance Certificate).
Besides this, each Canadian province has its own age of majority. A student who has not reached it at the time of admission is considered a minor, and therefore must either arrive in the country with a parent, or have a guardian in Canada. The guardianship process may delay the visa application for an additional two months.
Age of majority by province and/or region

| | |
| --- | --- |
| Alberta, Manitoba, Ontario, Prince Edward Island, Quebec, Saskatchewan | 18 |
| British Columbia, New Brunswick, Newfoundland and Labrador, Northwest Territories, Nova Scotia, Nanavut, Yukon | 19 |
Studying abroad with UniPage
Want to study at a foreign university but don't know where to start? We can help!
Our specialists will find a university, arrange your documents, fill out the applications, and stay in touch until you receive an offer.