List and ratings of universities in the Netherlands
Advantages of universities in the Netherlands
English. The Netherlands was the first country in Europe to introduce university courses in English. At the moment, universities offer more than 2100 English-language programs in almost any specialty. PhD research is also conducted in English. Moreover, the Netherlands is the country with the highest English proficiency in the world[1]. Therefore, here the student will not encounter a language barrier either in everyday life or in school.
Generous scholarships. The state and universities offer many scholarships and grants to local and foreign applicants. For example, even at the stage of admission, you can apply for the Holland Scholarship, which will help to cover training costs in the first year of studies. In addition to government funding, Dutch universities offer a number of scholarships in collaboration with large companies. They are available in specialized areas, including engineering, economics, physics, and others.
Positions in rankings. According to the QS Ranking of 2021, 12 Dutch universities are in the world top 300, with 2 of them occupying positions in the first hundred — Delft University of Technology and University of Amsterdam. And in THE ranking 2020 7 Dutch universities were in the first hundred, and here the University of Amsterdam overtook Delft. This difference is explained by the fact that QS Ranking evaluates universities mainly by their internationality and reputation in the labor market, and THE — by its scientific potential. So a student can rely on one or another rating depending on his goals.
Infrastructure. Many universities in the country have modern campuses with cutting-edge laboratories, unique research centers, and large libraries. Campuses include dormitories, gyms, cafes, theaters, supermarkets, bookstores, hairdressers, and even bicycle shops. And the architecture of some universities, such as the University of Groningen, Delft University of Technology, and Utrecht University, is striking both in the grandeur of the old buildings and in the use of modern technologies in the arrangement of campuses.
Individualism. The main emphasis in teaching is placed on the development of critical thinking. It is expected that, while analyzing the knowledge gained, students will form their own opinions, ask questions, and find answers. Discussions and arguments between students and teachers are an integral part of classes at universities in the Netherlands. The student needs to be active during class and not shy away sharing their ideas and opinions. A foreigner, in turn, should remember that in universities, as in the country itself, the opinions and beliefs of each individual are respected.
Promotion of resourcefulness and free-thinking. The Netherlands received international recognition for the innovative problem-based learning system. Training is based on solving open problems and tasks in groups. So students are given the chance to think independently without the intervention of a teacher. Even during the selection of applicants, admissions committees sometimes arrange trials in the form of business games. In addition, the Dutch are famous for their entrepreneurial spirit and discoveries. The goal of Dutch education is to give freedom to students' ideas: no one knows who will be the next Van Gogh or founder of Philips. Teachers, in turn, do not focus on grades and are always ready to help students.
International atmosphere. Dutch universities, like the country itself, are happy to welcome foreign students and professors. More than 40% of the teaching staff at universities are foreigners, and the number of international students exceeded 85000 in 2018[2]. At the Erasmus University Rotterdam representatives from over 100 countries are studying, and at the University of Maastricht international students make about 53% of the student body. The top 100 list of the most international universities in the world according to THE 2020 includes 4 higher education institutions from the Netherlands. The country itself is famous for being one of the most tolerant countries in the world: the extreme right-wing parties have never won more than 15% in the national election.
Free extra classes. Students pick their own schedule. There are compulsory subjects that each student must complete, but electives are also offered. Some universities do not charge a fee for them. This means that the student can choose as many subjects as he wants, and it will not cost him a dime. For those who love to study extra hard, the Netherlands is a storehouse of "free" knowledge.
Disadvantages of universities in the Netherlands
High cost. Studying at universities in the Netherlands for non-EEA students will be quite expensive. For example, a bachelor's degree will cost 9,432

USD

/year on average, and a month rent for a 1-room apartment in Amsterdam — 734

USD

. The government and universities of the country offer various grants that help the student with the cost of education, but the main financial burden still falls on the applicant. For students with European passports, the cost of training is much lower: from 3,144

USD

per year.
Difficult studies. To enter a university in the Netherlands is not so difficult: in many cases, you do not need to take exams and the document requirements are often minimal. However, the study itself is a lot of trouble. Constant deadlines, a large number of scientific articles and literature to read, hefty homework assignments, stress, and pressure accompany students throughout the training. However, thanks to this, students learn to work hard and master the art of time management. And most importantly, they leave universities as confident specialists who know what they are doing.
The difference in culture. If an applicant studied in the traditional education system, where teachers come up with a schedule and say what to do and when to do it, then in the Netherlands things might feel off. Here, students are self-sufficient and independent even in high school. In addition to organization, students in the Netherlands are open and confident in their judgments. To join the society, the future student needs to actively show himself and not be shy to express his opinion. Also, for some foreigners, it may seem unusual for students to communicate with professors. Young people can easily ask a 60-year-old teacher "What's up?". Therefore, the student will need to adapt to informal communication, otherwise he might be considered shy and unsociable.
Don't know where to study?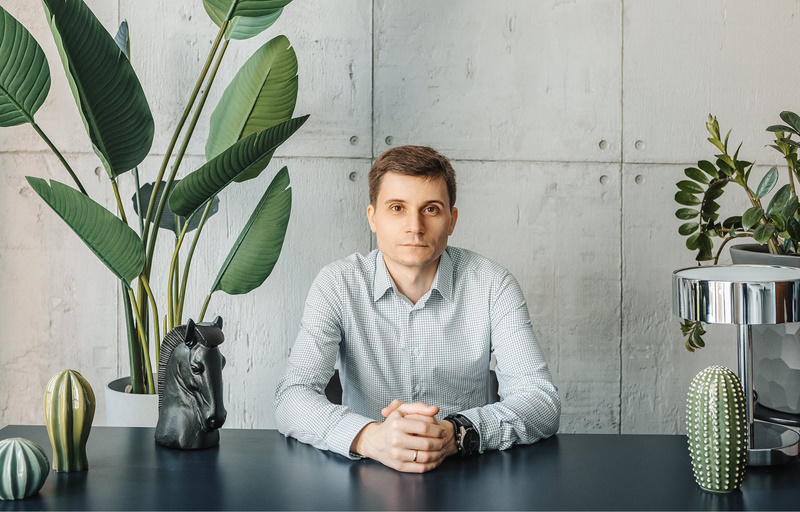 Requirements for admission to universities in the Netherlands
Program
Age
Duration
Min. cost
Avg. cost
Min. language proficiency
Exams
Foundation
16+
1+ semester
78,597

USD


/sem
14,671

USD

B2
IELTS 5.0 /NT2-II
Bachelor's
18+
3-4 years
2,246

USD

11,004

USD

B2
TOEFL 80, IELTS 6.0 / NT2 (NLQF level 6)
MBA
20+
1-2 years
12,576

USD

20,435

USD

C1
TOEFL 90, IELTS 6.5 /
NT2 (NLQF level 7)
Master's
20+
1-3 years
2,246

USD

14,671

USD

B2
TOEFL 80, IELTS 6.0 /
NT2 (NLQF level 7)
Doctoral
21+
4-5 years
3,982

USD

12,576

USD

C1
TOEFL 90, IELTS 6.5 /
NT2 (NLQF level 8)
NLQF is the Dutch language proficiency level.
A foreign certificate of secondary education must comply with the level required for admission. Universities make a free request to Nuffic — a government agency that evaluates such documents. Regardless of the results, the final decision on student admission remains after the admission committee. A list of equivalence of international and Dutch diplomas can be found here. As a rule, certificates of most EU nationals are accepted as equivalent.
Admission to universities in the Netherlands goes through the Studielink platform. Applicants select a program and upload the necessary documents to the site. Criteria and requirements vary by course and institution. The standard package of documents includes:
Types of educational institutions in the Netherlands
There are 3 main types of universities in the Netherlands:
Research universities (WO) implement research programs at all educational cycles: bachelor's, master's, doctoral programs;
Universities of applied sciences (HBO) specialize in art, design and applied sciences, offer only bachelor's and master's programs;
Institutes of international education are the smallest type of higher education institutions in the country. Designed specifically for international students, they specialize in cross-cultural knowledge sharing.
By type of financing, Dutch universities are divided into:
State. These include 13 research universities, 36 universities of applied sciences, and the Open University. They are funded by the Ministry of Education, Culture, and Science and have the right to issue legally recognized degrees. These schools charge statutory tuition fees;
Approved. They are not funded by the Dutch government, but issue legally recognized bachelor's and master's degrees. For example, Nyenrode Business University. These educational institutions independently determine the cost of training;
Private. International universities that are not subordinate to the Dutch government. These institutions can be accredited by NVAO.
Colleges in the Netherlands
As such, there are no vocational colleges in the Netherlands. The higher professional education here is done through associate/bachelor's degrees at universities of applied sciences. However, some research universities have their own university colleges. They were first created in 1997 on the basis of programs of liberal arts and sciences from the USA. The main emphasis is on the student community and an inclusive learning environment. Colleges take applicants with various specialties from around the world. They study, live, and work together, creating an international community.
Most colleges offer education in the field of art, humanities, natural sciences, and social sciences. Together with the supervisor, students choose or make their own curriculum. Classes are small and interactive, all courses are taught in English.
There are no unified college entry requirements. However, since the programs are specific, the selection process is more thorough. The selection committee pays extra attention to the academic success and personality of the candidates. Applicants must be highly motivated, intellectually curious, and interested in several academic disciplines. A future student should consider that he will live with representatives of different nationalities, so it is important to be open-minded and accepting of different cultures. In addition to the usual set of documents, university colleges may also require motivation and recommendation letters or an interview.
In total there are 9 colleges, each of which is associated with a university:
College
City
Areas of study
Number of students
per year
Class size
Cost for foreigners
Cost for EEA students
Amsterdam University College
Amsterdam
Natural, and social sciences,
humanities
300
20
12,552

USD

4,597

USD

Erasmus University College
Rotterdam
Humanities, natural, social and behavioral sciences, economics and business
218
12
12,576

USD

4,401

USD

Leiden University College
Hague
World politics, law, healthcare, economics, etc.
200
20
13,765

USD

4,630

USD

University College Groningen
Groningen
Natural and social sciences,
humanities

150

24
12,680

USD

4,281

USD

University College Maastricht
Maastricht
Natural and social sciences,
humanities
225
12
11,423

USD

3,610

USD

University College Roosevelt
Middelburg
Natural and social sciences,
humanities
200
21
9,267

USD

3,390

USD

University College Tilburg
Tilburg
Business, economics, law,
social sciences and humanities, art and culture, cognitive neurobiology
150-200
25
9,117

USD

2,183

USD

University College Twente
Enschede
Engineering, physics, mathematics and social Sciences
100
20
13,186

USD

4,366

USD

University College Utrecht
Utrecht
Natural and social sciences,
humanities, special programs
250
20
12,052

USD

4,454

USD
Find a suitable program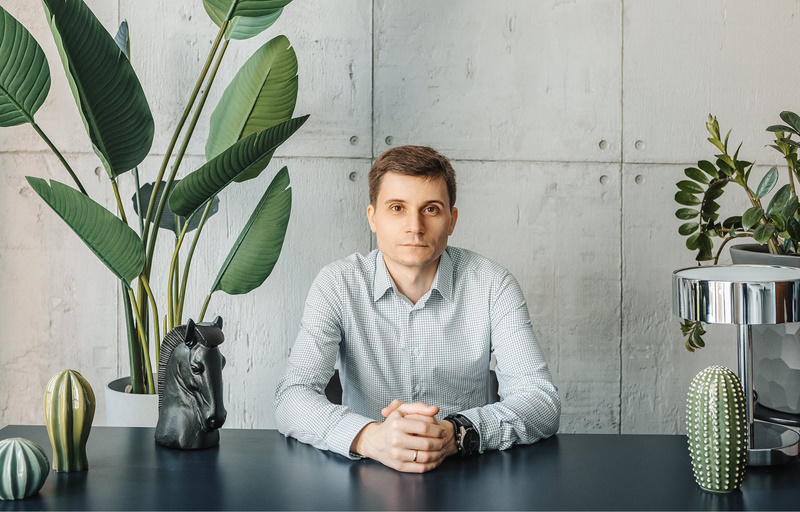 Research and professional universities
Research universities (WO, wetenschappelijk onderwijs) implement academic or science-based programs. The main goal of WO is independent research or professional application of scientific knowledge. There are 14 such institutions in the Netherlands. They offer programs in various fields. For example, economics, law, medicine, language, and culture, as well as natural sciences and management. Universities vary in size: from 6 to 30 thousand students are registered in them. In total, about 240,000 students study in the programs. The educational process is divided into 3 stages:
3 years of bachelor's studies;
1-3 years of master's studies;
4 years of doctoral studies.
Since many WO programs also provide professional training, most graduates do not work in an academic setting.
Universities of applied sciences (HBO, hoger beroepsonderwijs) provide higher professional education. HBO programs focus on a more practical form of learning. Their goal is the transfer of theoretical knowledge and the development of skills for practical application. In the Netherlands, there are 36 universities of applied sciences offering diploma programs in the fields of economy, technology, agriculture, health, arts, social sciences, and education.
What sets HBO apart is the problem-based learning approach. Students work in groups and engage in their own projects. Thus, universities prepare students for their future careers. Practical experience and internships are an important part of the training. The largest universities of applied sciences accept from 20,000 to 40,000 students. In total, more than 456,000 people study in professional programs[3]. Stages of study:
4-year bachelor's programs;
1 or 2 year master's programs.
A master's degree at the HBO level makes it possible to enter PhD in research universities. Also, after the first year of bachelor's studies at HBO, applicants can enter the bachelor's program at WO in a similar or related specialty.
Practice-oriented education allows graduates to become in-demand specialists. Most of them (95%) find their first job a year after graduation.
Institutes for international education (IE) offer short-term training courses, Master's programs, and doctoral programs (in only 1 institution). Most IEs are part of research universities. There are 6 major institutes for international education, including Maastricht School of Management, KIT (Royal Tropical Institute), Tyndale Theological Seminary, and IHE Delft Institute for Water Education. Some former IE institutes have become part of research universities, and their programs can now be found there.
Groups and associations of educational institutions
Association of Universities in the Netherlands (Vereniging van Universiteiten, VSNU) unites Dutch research universities (WO). VSNU represents WO universities in politics and society. The association also acts as an employer. It negotiates a collective agreement between the Dutch universities and the unions.
Through the association, research universities:
Demonstrate the fulfillment of their tasks;
Formulate common goals in education and research;
Lobby for the conditions necessary to achieve these goals.
VSNU provides a platform for the exchange of knowledge and experience and represents the interests of universities in national politics. For example, these may be requirements to reduce the number of rules and increase funding. Lobbying is successful when universities are successful and accountable for their actions. The association helps them in this. The direct responsibilities of the VSNU include:
Formulating the goals of the WO and including them in the public and political agenda;
Taking responsibility for the social activities of universities and for their use of public funds;
Lobbying for better education and research in the education sector;
Performing the duties of the employer.
The Netherlands Association of Universities of Applied Sciences (Vereniging Hogescholen) unites all 36 state universities of applied sciences (HBO) in the Netherlands. The association pays special attention to strengthening the public image of HBO in the country. To this end, the association maintains contacts with various people and organizations. For example, with journalists and members of the parliament to the Dutch Federation of Small and Medium-sized Enterprises, and ministries. The association also functions as an employer on behalf of the HBO universities. Thus, it is negotiating with labor unions on collective bargaining agreements.
The Association of Dutch University Libraries and the Royal Library (UKB) unites the largest research and academic libraries of universities in the Netherlands.
UKB is an advisory body to Dutch universities and government institutions in the field of scientific information. UKB Members: Royal National Library of the Netherlands and University Libraries of the Netherlands. The association maintains relations with the networks of university libraries in Germany, Belgium, and other countries.
UKB Working Groups:
Develop a common vision of the library as a learning and working environment;
Provide constant access to information;
Provide scholarships to support researchers;
Promote collaboration between member libraries.
Also, universities in the Netherlands are part of a number of international associations. For example, the European Association of Distance Learning Universities (EADTU), the International Association of Universities (IAU), Cumulus Association, the Worldwide Universities Network (WUN), the European University Association (EUA) and others.
Universities of the Renaissance
The first Dutch universities were founded during the transition from the Renaissance to the Enlightenment. The spirit of science, the thirst for knowledge, and the rejection of obsolete dogmatic philosophy have become the ideological pillars of new educational institutions. This is manifested in traditions, ceremonies, and even in the architecture of buildings. Studying in such places, students relate to the centuries-old heritage and receive education at universities with an established reputation.
Technical universities of the Netherlands
Technical universities stand apart in the country's education system. Here, advanced scientific developments and research are conducted. The result is unique inventions, such as Bluetooth technology that was developed at Delft University of Technology. Other universities, such as the Eindhoven University of Technology and the University of Twente, are famous for their interdisciplinary research and a creative approach to theoretical and applied research projects.
Top universities in the Netherlands
Don't know where to study?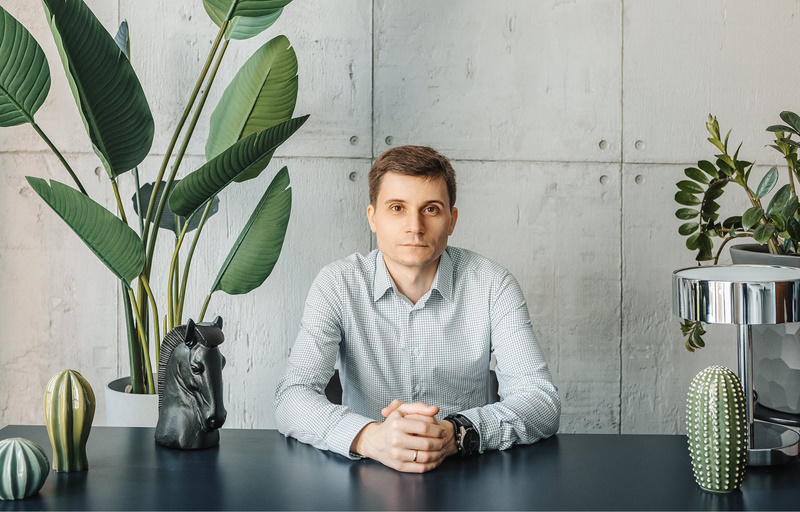 Free universities in the Netherlands
As such, there are no free universities in the Netherlands. State universities set low (statutory) prices for EU citizens. However, the cost for foreigners is several times higher than the ones for local students. Therefore, the state offers a large number of grants and scholarships. They can be found in a special search engine that shows relevant options.
Interesting facts about universities in the Netherlands
Program selection by UniPage
Choosing an academic program is a very complex, energy- and time-consuming process.
We will help you determine what to expect from studying abroad, analyze your experience, and select the most suitable programs.