The USA was founded by immigrants from European countries. For two hundred years, Americans brought here millions of African people as slaves, and in the 20th century, people immigrated here, fleeing world wars. Not surprisingly, US residents often call themselves the "nation of immigrants".
Although the land has long been inhabited, slavery abolished, and a new world-scale conflict did not happen, only in 2018 more than 533 thousand people received immigrant status in the United States[0]. People come here primarily for prosperity: the United States takes 6th place among the best countries for immigration[1].
Whether immigrants are welcome here or not is a controversial question. On the one hand, the US has no need to encourage immigration: they are already one of the world leaders in terms of the number of immigrants[2], 10 million of which are in the country illegally[3]. On the other hand, the USA has a simplified immigration regime for prominent figures in culture, science, sports, and business. Talented students can receive financial support for studying at the best universities in the country and the world, such as Harvard, MIT, Caltech. There is also a liberal family immigration policy in the United States: children, parents and even brothers and sisters of a US citizen can receive a green card. Same-sex marriages are also legalized in the country.
One of the best travel passports. With a US citizen passport, you can visit 184 countries without a visa, including Europe and almost all countries in America. A US passport is ranked 17th among the best travel passports in the world[4].
Diverse nature. Scientists identify 8 climate zones in the United States[5].
Political freedoms. The United States is among the world's leaders in terms of human rights and political freedoms[6].
Freedom of expression. Americans value personal freedom of expression[7]. They freely express views, create communities and respect an individual way of life.
Freedom of religion The principle of religious freedom is protected by the US Constitution[8]. Throughout the history of the United States, several dozen religions and churches arose, including Baptism, Scientology, and even the Church of Satan.
Good medical care. The US occupies the 37th (out of 191) place by the quality of medical care[9].
American cultural salad bowl. The peculiarity of American society is that it was formed as a multicultural one, therefore it is easier for visitors to adapt.
Expensive immigration. Bureaucratic red tape associated with immigration is accompanied by expensive fees for filing various applications and petitions.
Expensive higher education. In the USA there is no free higher education: a year of study on average will cost between 25000 to 35,000

USD

per year — and this is without the cost of accommodation and travel. Even the US citizens cannot always afford to study at American universities.
Expensive medical care. The minimum cost of insurance is about 206

USD

/month — and the prices can go even higher[10]. People without paid insurance often cannot use the whole spectrum of medical services — this problem today causes a lot of debate in American society.
Immigration to the US is a costly process. And it is neither the high cost of plane tickets to fly to the other hemisphere nor the cost of education and life: already at the stage of applying for an immigrant visa, you will have to pay for almost every bureaucratic procedure that accompanies interactions with American departments. On the other hand, the United States does not have an official language requirement, so the only category that should confirm English proficiency for immigration is students. In addition, in the USA there is a unique free lottery that awards a green card (American residence permit).
Ways to immigrate to the United States
Immigration
Exam

TOEFL, IELTS, MELAB, PTE

Visa
Cost

Application fee

Consideration

Minimum time

Green card

Green card upon entry

Student
Yes
Nonimmigrant
60

USD

3+ months
No
Lottery green card
No
Immigrant
330

USD

1+ years
Yes
Labor

Including intrepreneurs and investors

No
Immigrant
345

USD

Individually
Yes
Marriage
No
Nonimmigrant
160

USD

Individually
Yes
Family Reunion
No
Immigrant
345

USD

Individually
Yes
Humanitarian
No
-
Free
Individually
Yes

1 year after entering US
You can apply for a US visa in a US Embassy in your home country. The complete list of embassies can be seen here.
General requirements for a visa
The collection of documents for a visa is a crucial stage that decides whether the candidate will be given permission to enter the country. While for each type of immigration and for each individual situation the set of documents is always unique, there are several general requirements for visa documents.
When applying for a visa, you must provide photographs that meet strict special requirements. Requirements may change — before making a photograph, it is necessary to check the current information.
Requirements for photographs for a US visa
Size 5x5 cm;
Photo not older than 6 months;
Matte;
Color;
On a white background;
Neutral facial expression;
The image of the eyes at the level of 28–35 mm from the bottom of the photo;
Without glasses and hats;
No retouching.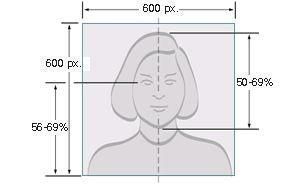 Candidates for immigrant visas are required to have a number of necessary vaccinations. Vaccination should be done as early as possible, as the process may take an indefinite amount of time depending on the individual situation and personal vaccination calendar. A statement of previous preventive vaccinations, certified by a doctor, and with the seal of a medical institution, must be brought for a medical examination.
The list of vaccines for an immigrant visa
Hepatitis A;
Hepatitis B;
Flu;
Haemophilius influenza type B (Hib);
Measles;
Meningococcal infection;
Mumps;
Pneumococcal vaccination;
Whooping cough;
Polio;
Rotavirus vaccination;
Rubella;
Diphtheria and tetanus;
Chickenpox.[13]
UniPage assistance
UniPage helps with preparation for international exams, obtaining visas, residence permits, buying real estate abroad and immigration through investment.
Send a request and our experts will contact you shortly.
United States - General information
| | |
| --- | --- |
| region | North America |
| Capital | Washington, D.C. |
| Language | English, Spanish |
| Currency | US Dollar |
| Population | 317,579,000 |
| Students | 21,000,000 |
| Foreigner students | 3.5% |
Statistics - Universities
| | |
| --- | --- |
| Universities in top 100 | 37 |
| Universities in top 200 | 59 |
| Universities in top 500 | 109 |
| Universities in top 1000 | 195 |
| Universities in top 5000 | 1142 |
Cost of living in United States
| Expenses - USD/Month | Min. | Med. |
| --- | --- | --- |
| Accommodation | 396 | 531 |
| Food | 260 | 454 |
| Transportation | 60 | 166 |
| Communications and utilities | 99 | 113 |
| Clothing | 19 | 71 |
| Sports and leisure | 24 | 91 |
| Total | 859 | 1,425 |
| Accommodation in United States | USD/Month |
| --- | --- |
| Shared room outside of centre | 400 |
| Shared room in city centre | 536 |
| 1 bedroom apartment outside of centre | 730 |
| 1 bedroom apartment in city centre | 973 |