Chevening, a scholarship offered by the Ministry of Foreign Affairs in Great Britain, opens doors for young leaders across diverse fields to pursue a master's degree at renowned British universities.
What does the Chevening Scholarship cover?
The Chevening Scholarship includes various expenses, allowing recipients to concentrate solely on their studies. The scholarship fully covers:
Master's program tuition
Economy class round-trip flight to Great Britain on an approved route
One-time allowance for arrival and departure
Visa expenses
91

USD

reimbursement towards TB testing
Travel expenses for mandatory scholarship events
Monthly payments for living and personal expenses
Scholarship requirements
To be eligible for the Chevening Scholarship, you must meet specific criteria. Failure to fulfill any of these requirements will result in the disqualification of your application.
You can apply for the scholarship if you:
Are a citizen of a participating country in the Chevening program
Hold a degree that qualifies you for admission to a British master's program
Have at least 2 years (2800 hours) of work experience
Applied to three master's programs at British universities and received an invitation from at least one before mid-July
Individuals who are not eligible for the Chevening Scholarship include:
British citizens or individuals with dual citizenship, one of which is British
Individuals with refugee status in a non-participating country
Employees, former employees, or relatives of employees of His Majesty's Government and other relevant bodies associated with the Chevening scholarship
Those who have previously studied in Great Britain on a scholarship funded by the British government[1]
Even if you have already obtained a master's degree, it does not hinder your application for the Chevening Scholarship to pursue a second degree in the UK. The key is to demonstrate how the additional learning will contribute to your career goals and drive positive change in your country.
One more requirement — after completing the program, you must return to your home country for a minimum of two years.
Experience
Before submitting your scholarship application, ensure that you have accumulated sufficient work experience — equivalent to at least 2800 hours. The following forms of employment are considered suitable:
Full-time and part-time employment
Volunteering
Paid and unpaid internships
Work experience acquired before, during, or after your bachelor's studies counts. However, activities that were part of your curriculum, such as internships required by your academic program, are not considered.
You can provide details for up to 15 job positions. If you have held more than 15 positions, include the most relevant and longest ones.
Note
There is no requirement to leave your current job in order to apply for the Chevening Scholarship. However, it is advisable to ensure that if you receive an invitation, you will be able to resign in a timely manner.
Apply for the Chevening Scholarship with UniPage
If you are considering applying for the Chevening Scholarship, it is important to plan ahead and select the programs you wish to enroll in. Additionally, you will need to complete an application, write four essays, and gather recommendation letters. This process requires significant time and effort.
UniPage mentors can help you assess your chances, as well as write and edit the required essays and letters. With the guidance of a mentor and a creative editor, you can effectively highlight your relevant leadership experience and achievements.
Stages of the scholarship application
Exact dates may be subject to change. For accurate information, refer to the official scholarship website.
Application submission

Reception begins in early August and lasts until the end of October.
Familiarize yourself with the leadership section, which outlines all the rules and requirements.
Fill out the application through the country page.

Submission deadline

Chevening closes the reception in early November.
All applications are checked for compliance with the requirements by mid-November.

First selection stage

From November to December, an independent commission evaluates eligible applications.
Scores are transferred to the local British embassies.

Results of the first stage

Embassies compile a list of candidates who passed the first stage of selection.
Successful candidates receive an invitation letter for an interview and instructions on booking a date.

Document submission deadline

Before the interview date, selected candidates must provide recommendation letters and educational diplomas or certificates.

Interview

From the end of February to the end of April, candidates undergo the final stage of selection at British embassies.
During the interview, candidates discuss their plans, goals, educational background, work experience, and university preferences.

Final decision

Starting in June, candidates who pass the interview receive scholarship notices.

University invitation

Candidates must secure at least one invitation from chosen universities by mid-July.
Want to study for free?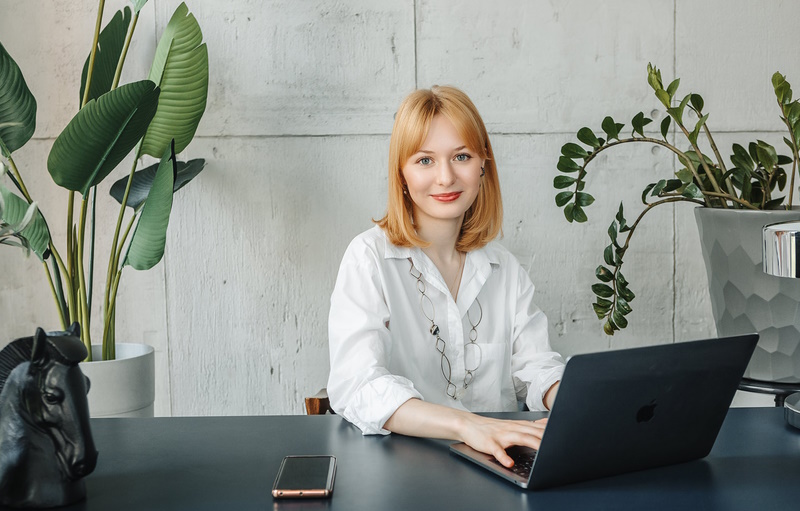 Application submission
The application consists of a questionnaire, four essays, and two recommendations.
The questionnaire requires you to provide personal data and details about your work experience. You should describe your position, the weekly hours worked, and the number of weeks worked. The system will automatically calculate the total number of hours.
Furthermore, candidates must respond to several questions. These questions aim to determine if you fulfill the scholarship requirements: Do you hold British citizenship? Have you previously studied in the UK on a scholarship?
Master's programs
In the questionnaire, you are required to specify three master's programs to which you intend to apply. These programs can be either three different programs at the same university or three similar programs at different universities. The chosen courses must meet the following criteria:
Start in the autumn semester, specifically in September or October
Lead to a master's degree
Be taught in Great Britain
The scholarship does not cover the following:
Part-time courses
Distance learning programs
Courses with a duration of fewer than 9 months
Courses with a duration exceeding 12 months
Programs that are taught for more than one month outside of Great Britain
Choose your courses carefully — changing your preferences after applying for a scholarship isn't possible. It is advisable to apply to universities at the earliest opportunity to enhance your chances of admission. Additionally, obtaining an unconditional invitation from one of the selected universities is a prerequisite for receiving a scholarship.
Essay
You are required to write a total of four essays, each consisting of approximately 500 words.
First essay — leadership experience. It is crucial to demonstrate how your decisions directly contributed to achieving a specific goal. For instance, if you worked for a nonprofit animal welfare organization, highlight the various promotions and social media campaigns you organized to promote the cause and secure funds for a new shelter. Emphasize your own personal contribution, rather than using "we" or "our team." Avoid mentioning leadership roles held in school or university, as they may not effectively showcase your leadership qualities. The selection committee values examples from your work experience.
Second essay — networking abilities and how you leverage them to solve problems. Share instances where you reached out to fellow "Cheveners" (past program winners) while preparing your application and sought their insights on the competition. Demonstrate not only your ability to benefit from connections, but also your willingness to share experiences and be of help to others. Highlight the specific skills and knowledge you can offer to fellow "Cheveners," as the program fosters a global community of professionals.
Third essay — study plans. Explain why the chosen universities and programs align with your goals. Highlight the unique aspects of these institutions, such as specialized laboratories, exceptional faculty, or specific courses. Convince the committee that your choice is intentional and demonstrate how your selected field of study relates to your academic and professional background.
Fourth essay — short-term and long-term goals. Clearly define your aims and provide justification for them. You can set ambitious objectives, such as changing societal attitudes towards environmental issues in your country. However, it is crucial to explain the concrete steps you intend to take and how the Chevening program will assist you in achieving them. For example, you may mention organizing an eco-forum, creating a Coursera course, or establishing a startup. Emphasize how Chevening will equip you with the necessary knowledge, skills, and connections.
While all four essays should share a common theme, avoid repeating information. Consider drafting one large essay and then dividing it into distinct sections or blocks.
Recommendation letters
After successfully passing the initial selection stage and receiving an interview invitation, you are required to submit two recommendation letters in English. It is essential to attach these letters before the scheduled embassy interview date. In exceptional cases, recommendations may be provided in person during the interview, but valid reasons must accompany this approach.
Recommendation letters can be written by either a teacher or an employer. They should emphasize your leadership abilities and personal qualities. For detailed instructions, please refer to the scholarship website.
Interview
An interview is conducted at the British Embassy in your home country. Along with an invitation, you will receive instructions on how to schedule an appointment. Candidates are responsible for choosing their interview slots, so it is advisable to book the date as early as possible.
Before the interview, you will need to submit the following:
Educational documents
Short biography
Make sure to bring your passport with you to the interview.
For more information on how to prepare for the interview, please visit the scholarship website.
Scholarship application with UniPage
Studying abroad is not as expensive as it seems, especially if you study on a scholarship.
We will help you save money on education abroad and submit documents for government grants.