Note
Please note that, due to the current political situation, the Swedish Institute is not accepting scholarship applications from Russian citizens at this time.
This decision will be reviewed during the selection process for the 2024-2025 academic year[1].
About the Global Professionals scholarship
The Global Professionals scholarship is an excellent opportunity for fully covered master's degrees in Sweden. The Swedish Institute organizes the program.
Students enrolled in full-time master's programs at state universities in Sweden are eligible to apply. One of the mandatory requirements is to already be enrolled at the time of participating in the scholarship competition. It is also essential to have professional leadership experience.
The scholarship provides funding for 700 English language programs among various master's programs offered by Swedish universities. The list is regularly updated, and the current version can be found on the official scholarship website.
What does the scholarship cover?
The cost of studying in a Swedish master's program
Travel allowance — from 11000 to 1,354

USD

, depending on the candidate's country
Membership in the SI Network for Future Global Leaders
At the end of the scholarship period, you will receive membership in the SI Alumni Network for continued networking and professional development
Fellows also receive a monthly payment of 993 USD to cover room and board expenses.
The scholarship does not cover:
Additional benefits for family members
Application fee to the university upon admission
The duration of the scholarship is 1-2 years, depending on the length of the study program. It cannot be extended. Moreover, the program cannot be changed; otherwise, the student will be responsible for their own education expenses.
Scholarship requirements
To be eligible for the scholarship, you must be a citizen of a participating country.
The current list includes 42 countries. However, as of the beginning of 2022, the Swedish Institute has suspended the acceptance of applications from Russian citizens[1]. This decision may be reviewed in the near future.
Eligible countries

As of June 2023, citizens from the following 41 countries are eligible to participate in the competition:

Armenia, Azerbaijan, Bangladesh, Bolivia, Belarus, Brazil, Cambodia, Cameroon, Colombia, Ecuador, Egypt, Ethiopia, Gambia, Georgia, Ghana, Guatemala, Honduras, Indonesia, Jordan, Kenya, Liberia, Malawi, Moldova, Morocco, Myanmar (Burma), Nepal, Nigeria, Pakistan, Peru, Philippines, Rwanda, Sri Lanka, Sudan, Tanzania, Tunisia, Turkey, Uganda, Ukraine, Vietnam, Zambia, and Zimbabwe.
Additional requirements:
Applicants must be enrolled in an eligible program and pay the registration fee, obtaining an invitation before applying for the scholarship.
The scholarship is only available for applicants applying for the autumn semester.
Applicants must have a minimum of 3000 hours of total work experience
Demonstrated leadership experience in current or previous employment, or in civil society organizations, is required. More details on experience requirements can be found below.
Ineligible participants

Individuals who have resided in Sweden for a total of two or more years prior to receiving the scholarship
Recipients of another scholarship from the Swedish Institute
Current students and graduates of Swedish universities or university colleges
Citizens or residents of Sweden
Citizens of EU and EEA countries, or residents with a permanent residence permit in Sweden
Required documents

Passport copy
Proof of work and leadership experience
Minimum of 2 recommendations — one from the workplace and another from a social organization, confirming leadership experience
CV — maximum 3 pages

For the last three documents, special templates are provided on the website of the Swedish Institute. The scholarship committee only accepts these documents in the specified format.

All documents must be submitted in English.
Experience
To be eligible for the Global Professionals program, 3000 hours of work experience are required, acquired from up to 3 positions. Suitable forms of employment include:
Full-time and part-time
Work for hire — both as an employee and employer
Freelance work
Current employment is not required at the time of application — what matters is the accumulated experience. Preference is given to applicants who can demonstrate leadership qualities in addition to their professional experience.
Calculating work experience

Let's figure out how to calculate work experience in hours for the Global Professionals program.

For instance, if you work full-time for 40 hours per week for 1 year (approximately 50 weeks), the calculation would be as follows: 40 hours x 50 weeks = 2000 hours. In this case, the experience falls short of the requirement.

However, if you had previous freelance work where you worked 12 hours per week for 28 weeks per year for 3 years, the calculation would be: 12 hours x 28 weeks x 3 years = 1008 hours.

Adding these two jobs, the total becomes 3008 hours. With this level of experience, you would meet the eligibility criteria to participate in the competition.
Want to study for free?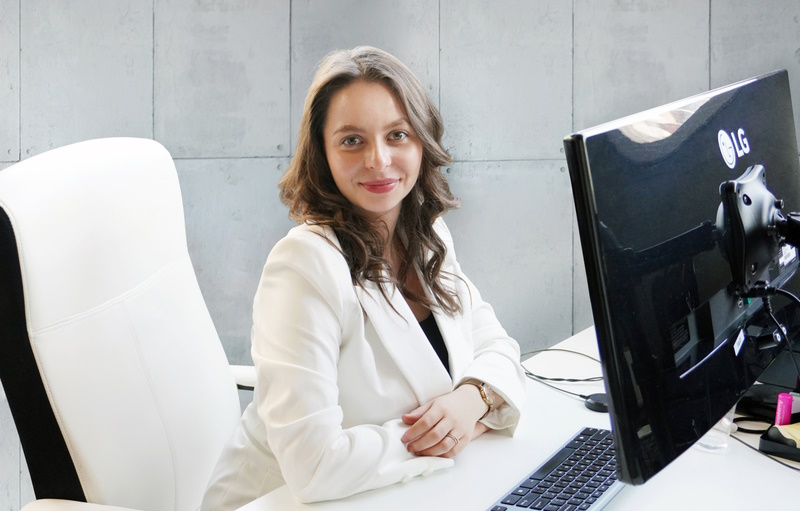 Stages of the scholarship application
University admission

Until January 16th, scholarship applicants can apply to a maximum of 4 master's programs at Swedish universities.
It is crucial to save your assigned personal application number, as it will be required for future scholarship applications.
The registration fee must be paid, and all necessary admission documents must be submitted before February 1st.

Scholarship application

Once you have applied to universities, you can begin filling out the scholarship application.
All required documents, including the personal application number, must be submitted digitally through the scholarship website.
The submission portal is open from February 10th to 28th.

Evaluation

From March 1st, the scholarship commission begins reviewing applications:

First, they ensure that all criteria are met, including the accuracy of submitted documents.
Then, they evaluate candidate achievements and assign points to applications.

By March 29th, a list of potential recipients is formed, and decisions from universities are awaited.

University admission results

By March 30th, all candidates receive offers from Swedish universities.
Only enrolled students are allowed to continue participating in the scholarship competition.
If a student is conditionally admitted, they must fulfill all offer conditions by March 30th. Students on the waiting list are not permitted to further participate in the competition.

Final decision

From March 31st, the Scholarship Commission conducts the final evaluation of applications and creates a shortlist of winners.
On April 27th, the list is published on the si.se website.
Scholarship winners receive individual offers via email by May 3rd.
The offer must be accepted or rejected by the deadline specified in the offer.
Exact dates may be subject to change. For accurate information, refer to the official scholarship website.
Scholarship application with UniPage
Studying abroad is not as expensive as it seems, especially if you study on a scholarship.
We will help you save money on education abroad and submit documents for government grants.