Pursuing higher education, including PhD programs, can be financially burdensome. Many students resort to taking loans that they spend years repaying[1]. However, there are alternative ways to avoid unnecessary expenses by obtaining scholarships or winning grants. While there are more funding options available for PhD students compared to bachelor's and master's students[2], it is important to note that obtaining a scholarship is still a challenging endeavor.
In this article, we will provide you with information about PhD scholarships: including their sources, where to search for them, and how to secure them. For a general overview of scholarships available to international students, please refer to our separate article.
Key features to know about PhD scholarships
Payment types. PhD scholarships can be categorized into two types: grants and scholarships. Grants are often lump-sum payments, while scholarships provide regular financial support. In some cases, scholarships may cover only tuition fees without direct cash disbursement.
Funding sources. PhD scholarships can be offered by universities themselves, as well as by public or private organizations (both commercial and non-profit). The scholarship provider determines the application process and additional conditions, such as the requirement to conduct research on a specific topic.
Payment amounts. Scholarships can range from full funding to smaller discounts of around 10-15% of the program cost. Typically, PhD scholarships cover tuition fees and provide a monthly stipend for living expenses. For instance, universities in the United States may offer monthly allowances ranging from 1000 to 2,500

USD

. The amount of grants can vary significantly. For example, the Rector's Scholarship at the University of Warwick can exceed 60,000

USD

per year[3], while the Leibniz Foundation's program offers an annual funding of less than 17,000

USD

[4].
Scholarship durations. PhD scholarships are typically dispersed over a period of 3-6 years. In certain cases, students may have the opportunity to reapply for and extend their funding.
Assistantships. Although not strictly considered as scholarships, assistantships are another form of financial support for PhD students. Universities may provide compensation for conducting seminars and assisting faculty members.
Funding sources for PhD scholarships
When considering PhD scholarships, the first thing you should examine is the source of funding — it can significantly impact the focus of your future research. Many corporations sponsor projects only in specific fields and may even require recipients of their grants to work for them for a certain period of time after graduation. An example of this partnership can be seen in the collaboration between the University of Cambridge and the Japanese company Hitachi[5].
Here are the primary sources of funding for PhD programs:
Universities
Governments
Home country scholarships
Corporate sponsorships
Research institutes
Charitable foundations
Patrons
University scholarships
A university is the first and most obvious place to look for funding. Here are the main types of scholarships:
At certain universities, the funding application is submitted separately, while at others, it is included in the program application. Please refer to the university website for specific information. Below are some foreign universities that provide substantial scholarships for PhD students.
Assistantships
Assistantships are a common way to secure funding while working within a department. Similar to regular scholarships, assistantships provide financial support for accommodation, tuition fees, and personal expenses. In essence, students receive a salary for fulfilling official duties. Typically, these roles require a commitment of 20 hours per week.
There are two main types of assistantships:
Assistant in Instruction (AI): Assists professors in conducting classes for junior students and preparing reports.
Assistant in Research (RA): Participates in research activities at the university.
At larger universities, there are many positions available for almost all PhD students, while competition with other candidates may be necessary at smaller educational institutions.
Government scholarships
Many countries offer extensive programs to fund PhD students through government initiatives or specific public institutions, such as research institutes. This is driven by a public interest in fostering scientific development. Most often, these programs provide substantial financial support. Examples include the renowned Fulbright program in the United States and the German DAAD program, which offers foreign students a monthly stipend of 1,256 USD along with coverage for flights, insurance, and, in some cases, language courses.
Additionally, some countries cover the education expenses of their citizens studying abroad with the expectation that graduates will return home and contribute their valuable knowledge to the country's development. For instance, Russia has the Global Education program, which covers all the costs of studying abroad. A prerequisite for participation is a commitment to work for a Russian company for three years following graduation.
Private scholarships
Private scholarships are a common type of financial support offered by companies aiming to foster industry development and recruit promising talent. For instance, Microsoft provides tuition coverage and additional payments to PhD students in the field of information technology. In some cases, corporations may even agree to cover your education expenses on the condition that you work for them after graduation[6]. It is worth approaching companies directly within your field of interest to explore such opportunities.
Scholarships from non-profit organizations
Non-governmental organizations (NGOs), various foundations, and individual patrons often offer tuition grants for students at different academic levels, including PhD programs. It is important to note that these scholarships are not purely acts of charity. Funding from non-profit organizations typically has a specific purpose. In many cases, these organizations support PhD candidates whose research aligns with their primary objectives. For example, Fight for Sight allocates grants to young ophthalmologists, while the
American Association of University Women provides grants for women pursuing education in various fields.
Consider the social group you identify with and the area in which you plan to conduct research — there is likely at least one foundation in the world that is interested in supporting individuals like you.
How to apply for a PhD scholarship
To increase your chances of receiving a scholarship, keep the following in mind:
Cast a wide net. Identify several scholarships that align with your interests and qualifications, and submit applications for all of them simultaneously. The more applications you submit, the greater your chances of receiving at least one scholarship.
Carefully review the criteria. Ensure that you meet all the requirements of the scholarship before applying. Even a small detail, such as age restrictions, can disqualify an otherwise strong candidate. For example, if the program specifies an age limit of 35 years at the start of the program, submitting an application at the age of 34 years and 10 months may result in disqualification.
Assess yourself objectively. Familiarize yourself with the organization offering the scholarship, including its goals, values, and mission. Try to understand the ideal candidate they are seeking and present yourself in a way that aligns with their expectations. However, it is important to remain authentic and true to yourself. If you find that the ideal candidate envisioned by the organization is significantly different from who you are, it is better to be genuine rather than attempting to present a false image.
Want to study for free?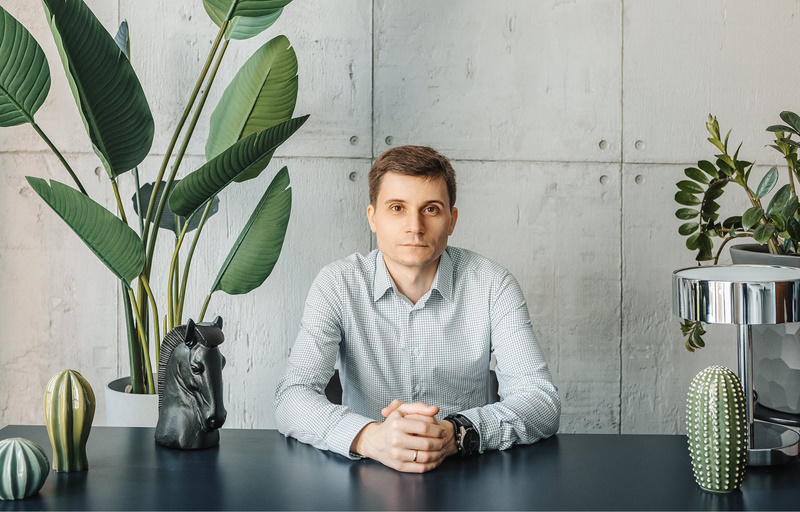 Scholarship requirements
A successful candidate for a PhD scholarship typically possesses the following:
GPA of at least 87%
Study plan that demonstrates originality
Age under 40 years
Specialization in a rare or high-demand field (e.g., STEM areas)
Application deadlines, selection criteria, and the required documents vary depending on the chosen program. Generally, a completed application form and a compelling motivation letter are essential. Additionally, the following documents are often required:
Certificate of proficiency in a foreign language. A high level of language proficiency — typically C2 — is necessary. For English-language programs, a 100-120 TOEFL iBT or a 7.5 IELTS score is recommended.
Two recommendations. These should be written by a supervisor from a university or research laboratory if you have relevant work experience.
Motivation letter. It should highlight your potential as a promising scientist. Unlike letters for bachelor's and master's programs, the focus here is on showcasing scientific capabilities.
Research plan. This is a separate document attached to the application, in which the candidate outlines their future research. The research proposal should convincingly demonstrate the following:

Relevance of the proposed research
Competencies
Clear work plan
Achievability of research objectives
A research proposal serves as an introduction to your thesis, outlining the significance, originality, and methodology of your research. It should provide a clear overview that allows the reader to envision the completed work, even if only in general terms.
Acquiring a PhD scholarship is a challenging endeavor, often requiring exceptional test scores, a distinctive research topic, and notable achievements. However, there are instances where belonging to an underrepresented social group or directly approaching interested companies can simplify the funding process. While specific criteria must still be met, having research that benefits others can facilitate obtaining financial support. As a prospective PhD student, you are already highly regarded by numerous organizations, ranging from corporations to research institutes[7].
Where to look for PhD scholarships
Start by exploring opportunities at your chosen university. Even if the institution doesn't provide direct funding, the financial office can offer guidance on relevant public and private programs. To search for scholarships, use one of the following services:
| Source | Description |
| --- | --- |
| International Student | Free search engine for scholarships by country, keywords, and field of study. |
| Great College Deals | An updated list of the Top 20 US Scholarships for International Students. |
| Find a PhD | English portal for searching for PhD programs, grants, and scholarships. Includes keyword search. |
| Scholars 4 Dev | Scholarship aggregator for PhD programs worldwide. Offers a keyword search feature. |
| We Make Scholars | Portal to find scholarships and study programs based on specialty, level of study, and country. Includes application deadline countdown. |
| Scholarship Portal | Website that compiles all existing scholarships for your selected country and level of study. |
| Go Overseas | Selection of 46 scholarship programs for international PhD students (current as of April 2021). Annual opportunities available. |
Notable PhD scholarships
The Fulbright Program
The Fulbright Program is widely recognized as one of the most prestigious American programs for international students. It offers:
Comprehensive benefits
Including full tuition coverage
Flights
Housing
Monthly payments starting from 1,200

USD

— depending on the chosen university.
Program participants can pursue a master's degree at an American university or do an internship with a company. Scholars are given the opportunity to spend up to nine months in the United States, where they can deliver lectures, conduct master classes, or carry out scientific research, ultimately enhancing their academic portfolio.
Note
Please note that at the beginning of 2022, the Fulbright scholarship representatives announced a suspension of applications from Russian citizens for the upcoming academic year. According to the information available on the scholarship's official website, Russians can participate in the scholarship competition for the 2024/2025 academic year. However, the application window closed on May 15, 2023[8].
For more detailed information, we recommend contacting the scholarship representatives directly.
For the participants from other eligible countries, the procedure and the requirements remain unchanged.
L'Oréal UNESCO for Women in Science
This international research grant, available specifically for women under 35, is funded by L'Oréal in collaboration with UNESCO. It aims to address gender inequality in the field of science. To be eligible for the grant, applicants are required to demonstrate the significance of their research through a motivation letter. Priority is given to research works in the fields of biology, medicine, physics, and chemistry. The grant amount varies between 40,000 USD and 100,000 USD, depending on the category in which the applicant wins. Each year, five women are awarded this grant, representing North America, Africa and the Middle East, South and Latin America, Asia and Oceania, and Europe respectively.
American Association of University Women
Another grant program exclusively for women, providing full coverage for three years of study at American universities. In case the program cannot be completed within this timeframe, an extension can be requested. The annual payment amount is 18,000 USD for master's programs and 20,000 USD for PhD programs. The main objective of the candidate is to demonstrate the significance of her research.
Wellcome International Training Fellowships
The foundation provides funding for medical research and education at the master's level and above. Individual applications for scholarships are not accepted; they must be submitted by the applicant's employer. Only organizations operating in low- and middle-income countries (excluding India and China) are eligible to apply. The complete list of eligible countries can be found on the program website. The grant amount is 314,026 USD per year, distributed over a three-year period.
Friedrich Ebert Foundation Scholarships
International students wishing to study in Germany can apply for the Friedrich Ebert Foundation Scholarships. Priority is given to second-generation migrants and students from low-income families. While there are no specific field of study requirements, scholarships are primarily awarded to candidates actively involved in social work. Applicants are required to submit a motivation letter demonstrating political solidarity with the foundation, which promotes the ideology of social democracy. The monthly scholarship payments can reach up to 779 USD, with additional coverage for medical insurance. For scholarship holders with minor children, the medical insurance payments amount to 162 USD per month, while for others, it is up to 74 USD per month. Foreign applicants must also provide proof of their German language proficiency.
Scholarship application with UniPage
Studying abroad is not as expensive as it seems, especially if you study on a scholarship.
We will help you save money on education abroad and submit documents for government grants.