What is important to know about scholarships in the UK?
Scholarships in the UK are provided by the government, universities and private organisations.
The most famous government program, Chevening, fully covers accommodation, meals and year-worth tuition in a Master's program. Examples of other large government grants are GREAT Scholarships and Commonwealth Scholarships. The latter is only available to residents and citizens of Commonwealth countries, the former — to students from Bangladesh, China, Egypt, Ghana, India, Indonesia, Kenya, Malaysia, Mexico, Nepal, Pakistan, Sri Lanka, or Thailand.
The average amount of university scholarships is 10-30% of the tuition fee.
Universities award scholarships based on academic merit, financial standing and personal circumstances.
There are also sports and creative scholarships, but they usually do not exceed 1,271-2,542

USD

.
Scholarships in the UK
Education in the UK is one of the most expensive in the world. On average, a year of study costs 15,253-21,609 USD. Living expenses will be about 12,711 USD.
Grants and scholarships help reduce costs. They are very different: it can be a small payment of 318 USD, a discount on tuition or full payment for room and board. It is difficult to get large scholarships: usually, there are only a few winners among several thousand applicants.
Expenses in the UK

Exams
254

USD

Visa
442

USD

+ 24

USD

for collecting biometric data
Tuberculosis test
118

USD

Flight
140

USD

Housing
1,271

USD

/month.
Insurance
191

USD

/year
Food
330

USD

/month
Public transport
108

USD

/month
Scholarships come in the form of regular scholarships, grants and bursaries. In the UK, they are offered by universities, individual departments, government, and private organizations. This way, they try to attract the most talented students from all over the world.
University Scholarships in the UK
Universities are more likely to grant scholarships in the form of a tuition discount. For bachelors, the most common discount is 10-30%, for undergraduates and doctoral students — up to 50%.
To get a scholarship, it is first needed to enter a university. The main selection criterion is GPA or grades for A-Level / IB. Most often, funding is issued for a year with the possibility of prolongation.
Universities publish information about scholarships on their websites. But often the information there is incomplete. Therefore, it is best to contact the university directly for details. Contacts are typically listed on the same pages as the information about scholarships.
The committees select candidates based on academic performance, scientific achievements, social activism and leadership qualities. In theory, a scholarship can be obtained with lower grades, but only from a not very prestigious university that is trying to attract students with funding. The amount will be small: maximum 1500-2000 GDP. It will not really affect a student's financial situation.
Everyone can get grants: undergraduate and postgraduate students. It will be easier for the latter to win a scholarship because the competition is lower. And the payouts for postgraduates are usually bigger. Unlike undergraduates, they conduct their own research, which means that the university may benefit from assisting them.
There are several types of university scholarships.
Academic merit scholarships
Academic merit scholarships are awarded for academic achievements. What's taken into account:
Average GPA — ideally, it should be excellent;
The level of English — preferably at least IELTS 7.0;
Scientific publications;
Participation in conferences.
Typically, academic merit scholarships offer an up to 50% discount on tuition. But there is also full coverage. For example, the Gates Scholarship at the University of Cambridge. The student is paid an additional 22,244 USD per year for housing and food. In total, Cambridge awards 80 scholarships annually, and 25 of them go to US students, so the competition is very high. You can read more about the requirements on the website of the program.
Often, universities automatically consider the applicants for academic merit scholarships, but for large scholarships like Gates, applications must be submitted separately. This may include a motivation letter and a research plan. Sometimes candidates need to undergo additional interviews.
Large scholarships are mainly designed for postgraduate students. For undergraduates, merit-based scholarships rarely exceed 3,813-6,355 USD.
Many universities have alumni scholarships. These are discounts for graduates who continue their studies in a Master's degree program at the same university. If you, for example, graduate from the University of East Anglia, then studying for a Master's degree there will cost half the price.
Often there scholarships are awarded for studies in specific areas — subject-specific scholarships. The University of Surrey offers discounts of up to 50% for MBA students. It is better to apply as early as possible, so the chances will be higher.
For subject-specific scholarships, good grades and a background in the chosen specialty are important. The committee pays attention to whether the applicant had studied the specialty before, written articles, and had any work experience. Sometimes, candidates are selected based on projects and portfolios.
There are scholarships for Foundation preparatory programs, for example, at Newcastle University. Its size is from 12,711 USD to 25,422 USD. Moreover, the first half of the scholarship is paid while studying in the preparatory program, and the second — after successful admission to the Bachelor's degree program.
Examples of academic merit scholarships for undergraduates

University
Fields of study
Scholarship size
University of Nottingham
Computer science
Tuition discount 10-50%
University of Bristol
Everything except Medicine, Dentistry and Veterinary Medicine
6,355-12,711

USD

Hult International Business School
Business Administration
8,898

USD

/year
Imperial College London
Materials Science
6,355

USD

/year
University of Kent
Anthropology
2,542

USD

/year
Kingston University London
All
2,542

USD

Leeds University
International Business
2,542

USD

University of Nottingham
All
2,542

USD

Liverpool John Moores University
All
1,271

USD

/year
The Royal Central School of Speech and Drama
Drama, Applied Theatre and Education
1,271

USD
Examples of academic merit scholarships for Masters and PhDs
Low income scholarships
British universities often support students in need. About half of all scholarships awarded yearly are low-income scholarships[1]. Students can count on them if their family's income is below a certain amount. Depending on the university, this can be 20,337-76,266 USD/year.
Most low-income scholarships only partially cover tuition fees. The average amount of payments is 1,271-3,813 USD/year, larger amounts are rare. These scholarships are given so that a student can afford a trip to summer school or field research. They will not be enough to cover the entire training.
In addition to the financial situation, the committee usually takes into account academic achievements. Therefore, a high GPA and a good portfolio will still come in handy.
British universities often award scholarships based on the personal circumstances of the student. This vague wording means that scholarships are designed for those who, for some reason, find it difficult to get an education: due to economic inequality, racial or gender discrimination. Oxford, for example, offers scholarships to citizens from economically poor countries.
Examples of low-income scholarships and personal circumstances-based scholarships

University
Educational level
Fields of study
Recipients
Scholarship size
Oxford University
Undergraduate degree
All
Citizens of economically poor countries
Full tuition fees, accommodation and meals
University College London
Undergraduate degree
All
Refugees and refugee children
Full tuition fees + 13,982

USD

/year
De Montfort University
Undergraduate degree
Architecture, Journalism, Law, Criminal Justice
Minorities, marginalized groups and students from low-income families
50% discount + 4,449

USD

/year
Queen Mary University of London
Undergraduate degree
Computer Science
Women and students from families with income less than 44,488

USD

/ year
50% tuition discount
University of West London
Undergraduate degree
Hospitality and Tourism
Students from low-income families
10000 GBP
Oxford University
Master's degree (or second bachelor's degree)
All
Russian citizens
Full tuition, accommodation and meals
University of the Arts London
Master's degree
All
Refugees and citizens of economically poor countries from families with incomes below 63,555

USD

/ year
Full tuition, accommodation and meals
London School of Economics and Political Science
Master's degree
All
Students from low-income families
Full tuition fees
King's College London
Master's degree
Law
Students from low-income families
10000 GBP
Birkbeck, University of London
Master's degree
All
Refugees, Orphans, People with Disabilities and Ethnic Minorities
5000 GBP
Performance-based scholarships
The third type of university scholarship is for achievements in sports and creativity. Most often these are small payments of 1,271-2,542 USD. Their goal is not to reduce the cost of education, but to support a talented student in his studies so that he can buy the necessary equipment or musical instrument.
One of the biggest scholarships for athletes is at the University of Birmingham. It's size ranges from 5,084 USD to 12,711 USD. To participate in the competition, a candidate needs to compete in the junior league at the international level. The most popular student sports in Britain are football, athletics, rugby, tennis, basketball, rowing, golf and cricket.
At most universities, a student who receives a scholarship is required to play on a university team or participate in events. For example, at the University of Bristol, gifted musicians receive 1,271 USD per year, and in return sing in the university choir.
Want to study for free?

GREAT scholarships from the British Council
The GREAT Scholarship program is an initiative by the British council. It's purpose is to offer funding in form of grants to international students who wish to study a taught Master's in specifically selected UK universities. Each scholarship's size is no less than 12,711 USD. Postgraduates from the following countries can apply: Bangladesh, China, Egypt, Ghana, India, Indonesia, Kenya, Malaysia, Mexico, Nepal, Pakistan, Sri Lanka, and Thailand. Money received through the scholarship can only be used to pay for tuition. If tuition fees are lower than the scholarship amount, the extra will be withdrawn — participant's aren't permitted to use that money for living costs. All universities have different criteria for approving the scholarship. At some, there are no restrictions on what to study, while other universities will only allow coverage of specific disciplines.
Eligibility
To apply for a British Council GREAT Scholarship, candidates need to satisfy the following entry criteria:
Be a citizen of an eligible country;
Have a suitable Bachelor's degree;
Have a background of extracurricular activities relevant to the chosen subject area.
An unusual additional requirement is that the successful applicants need to agree to become an international ambassador for UK higher education. Details are clarified by the British Council.
Application
The first step is to apply for a Master's course at a participating university. After enrollment, the student can apply for the scholarship. They have to apply through the university, not by addressing the British Council directly. There might be deviations on the level of the university, but in general, the following documents need to be provided:
Details of academic achievements and results;
A personal statement with information on motivations and goals;
Relevant extracurricular experience.
Deadlines vary from one university to another, so check the dates carefully before applying.
Chevening
For the most famous government program, Chevening, students from all over the world can apply.
The scholarship is funded by the Ministry of Foreign Affairs. Its goal is to attract the most talented students to the country. The program fully covers:
Tuition fees for Master's or doctoral studies;
Visa and flight costs;
Monthly housing and food allowance: in London — 1,441

USD

, outside London — 1,166

USD

.
Requirements
Bachelor degree. The minimum GPA required by British universities is usually 3.3, which is equivalent to a 2:1 Honours at undergraduate level. However, it's preferably to have higher grades. The competition is very high, only 2-3% of applicants receive a scholarship[2].
Work experience: two years, or 2800 hours. Any work is taken into account, be it formal employment, part-time work, freelance or private practice. It is not necessary that work experience is related to the chosen specialty. But then you will need to explain why you decided to change your profession and what you gained from the experience you had. No supporting documents are required.
Application for a Master's degree in the UK. On your application, you list three one-year programs in order of priority — you must be accepted for at least one. You need to think carefully about the choice — after submitting the application, it will not be possible to change it. You should also check if you are eligible for the selected university. The minimum IELTS score in most universities is 7.0.
Return home after the end of the program. Moving to Britain on a work visa will be possible only after two years.
Application
The application includes a questionnaire, four essays and two recommendations. The essays, as always, are the most important.
The first essay is about your leadership experience. In it, you need to show how your decisions led to reaching a goal. Let's say you worked for a non-profit animal rights organization. You organized various activities, carried out campaigns on social networks, contacted the city administration and in the end were able to raise money for a new shelter for homeless animals.
Focus on the contribution that you personally made, not "we" or "our team". You also shouldn't write about you being a class leader at school or university. Such experiences do not reveal your leadership qualities well. The committee appreciates examples from the place of work more.
The second essay is about networking. It should tell how you use networking to solve problems. For example, during the preparation of the application, you contacted other "Cheveners" — the winners of the program — and asked them questions about the competition.
At the same time, it is important to show that you not only know how to benefit from acquaintances but are ready to share your own experience and be useful. Tell what you can offer other 'Cheveners', which of your skills and knowledge will be in demand. After all, Chevening is not only a scholarship program. It is also a community that brings together professionals from all over the world.
The third essay is about the selected Master's programs. Here you need to explain why these universities and these programs will be suitable for achieving your goals. What is unique about these universities — laboratories, teachers, or maybe courses? It is necessary to convince the committee that your choice is not accidental. To do this, show how the chosen field of study relates to your academic and professional experience.
The fourth essay is about your career plans, short and long term. They must be specific and well-grounded. You can set yourself a global goal, like changing the attitude of society towards environmental problems in your country. But you need to explain exactly what steps you want to take to do this and how Chevening will help you. For example, you want to host an eco-forum, create a course on Coursera or launch a startup. And Chevening will give you knowledge, skills and connections.
All four essays should be related to a common theme, but the information should not be repeated. You can write one large general essay first and then break it up into blocks.
Next, you need to get two recommendations in English. A recommendation can be written by a teacher or employer. It, again, should reflect your leadership skills and personal qualities. For detailed instructions, see the program website.
Stages of the competition
The competition has several stages.
Application, from September 3rd to November 3rd;
By the beginning of February, the names of candidates who have passed the first stage become known;
From March 1 to April 30, interviews are held at the British Embassy. The committee will ask questions about study goals, plans, choice of universities, work experience. They may also ask about who you look up to in your professional field and what new things you can bring. The Committee wants to see that you have your own unique vision of the world.
In March-April, without waiting for the results of the interview, you need to submit documents to universities. This can be done earlier, depending on the deadlines on the university website.
The results of the interview will be known by the beginning of June, and by July 15 the winners must provide the committee with an invitation from the university. Then all you have to do is apply for a visa and get ready for the flight. Dates are subject to change. Check deadlines on the official scholarship website.
Private scholarships
Some programs are funded by private sources — companies or non-governmental organizations. Scholarships from companies are often targeted at specific fields. Sometimes a student is even offered an employment contract after graduation or during training. This is what makes them different from scholarships from non-governmental organizations — those usually target particularly vulnerable segments of society, such as ethnic minorities. However, there is also competition based on academic achievements.
Study a Master's in Europe scholarship 2021
The website educations.com offers a scholarship of 5,444 USD for applicants for Master's programs at European universities. You can study in the UK as well. To participate in the program, you must have a Bachelor's degree and meet the requirements of the chosen university.
The application consists of a short questionnaire and a cover letter of 500-700 words. In it, you need to answer why you chose this particular country and how studying abroad will help you develop leadership qualities. The deadline for filing it out is May 17, 2021.
Required documents:
Confirmation of admission to a European university;
Copy of Bachelor's degree with transcript;
Copy of your passport.
According to the organizers, the ideal candidate
Thinks globally, is interested in other cultures;
Strives to change the world for the better;
Has academic achievements and a high GPA;
Participates in extracurricular activities;
Is ready to share their story with the world.
Information Security undergraduate scholarship from (ISC)²
Nonprofit Organization (ISC)² offers scholarships for undergraduate students in Information Security. Payout amount ranges from 1,000 USD to 5,000 USD. Citizenship and country of study do not matter. So it is possible to study in the UK.
It is allowed to apply for a scholarship while still studying at high school. The most important requirement is that GPA has to be at least 3.3 out of 4.0. In case of winning, the scholarship will be sent after entering the university.
Required documents:
The committee selects winners based on three main criteria: motivation, academic success, and financial ability.
Rotary Peace Fellowships
Rotary International organization funded the program "Rotary Peace Fellowships", which includes fully paid training costs, room and board, and research support. Fellows study in a Master's program at one of the five Centers for Peace Studies. In Britain, it is located at the University of Bradford.
The application must include:
Applicants need a minimum of three years of work experience in the fields of development and peacekeeping. The project should be related to peace and development studies and have practical benefits for society. Read more about the program on the website.
Find a grant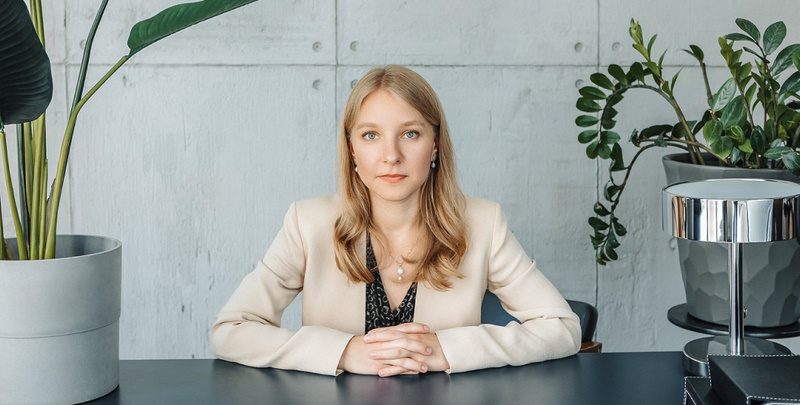 How to find a scholarship in the UK
The first source of information about scholarships is university websites. They collect basic information about available discounts, grants and payments.
Among the search platforms, perhaps the most useful is thescolarshiphub.org. The site has collected 1,800 scholarships, which are sorted by size of payment, education level, eligibility criteria and universities. The information can be incomplete or inaccurate, so it is needed to be double-checked on the official pages of programs and universities. PhD students and scholars can find research grants on The Royal Society and Euraxess websites.
Scholarship application with UniPage
Studying abroad is not as expensive as it seems, especially if you study on a scholarship.
We will help you save money on education abroad and submit documents for government grants.