UniPage stands as the hub of international education, assisting students in gaining entry to top educational institutions worldwide for the past decade.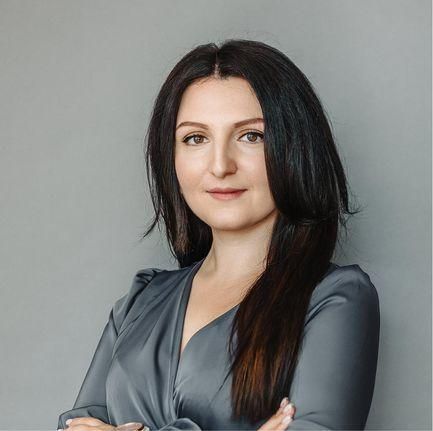 Benefits of academic partnership with UniPage
Trusted reputation. Our impeccable reputation among customers stems from the trust they place in our recommendations. Students have confidence in our services, and your institution can benefit from being associated with us.
Professional team. Our specialists boast extensive experience in the field, with an average of over 7 years. This expertise enables them to accurately identify the needs and goals of students and align them with suitable offers from universities and schools.
Global reach. Our mentors are proficient in 11 languages and oversee admissions to a wide array of countries worldwide. From Europe and the US to Asia and Oceania, we cover a diverse geography to cater to international education needs.
Robust ecosystem. The UniPage website is the most visited resource for education abroad, attracting 1.5 million readers monthly. We also maintain a strong presence on social networks and a YouTube channel. As a partner, you can leverage these platforms to promote and enhance your visibility among students, complementing the benefits offered in the partnership agreement.
Who can become our partner
Foreign universities
Foreign language schools
Centers for international exam preparation
Universities and colleges offering Foundation, A-Levels, IB, IY1, and Pre-Masters programs, both internationally and in Russia
Private schools and boarding schools abroad
Technical colleges and vocational education centers abroad
How we select partners
Our primary focus is to ensure that the educational institutions we partner with are genuinely appealing to customers and align with their goals. This approach helps us establish mutually beneficial collaborations.
We follow a thorough evaluation process by carefully selecting partners:
Verifying accreditation
Evaluating competitiveness
Assessing the quality of education by referring to international ratings and expert surveys
Exploring offers — we delve into the institution's offerings, seeking interesting programs and unique career prospects
Before finalizing an agreement, we thoroughly review the official website and request information from university or school representatives, along with brochures and other valuable resources.
If required, we can arrange a call or meeting with a representative to discuss all aspects of our interaction and strategy, allowing us to address any queries.
This helps us grasp the distinctive aspects of your institution, identifying its strengths, fascinating programs, and exclusive offers. Armed with this information, we can effectively capture student attention on your behalf.
Attracting applicants to your institution
Our primary focus lies in delivering top-notch services and customer satisfaction. If an applicant's goals and needs align with your institution, we present it as a suitable option. The more captivating offers and competitive advantages your educational establishment offers, the greater the likelihood of being shortlisted for our clients.
How we help applicants with admission
To ensure we represent your institution to our clients in the most profitable and engaging manner, we require your active participation and assistance. You can achieve this by:
Providing detailed information about your institution. To effectively present yourself as part of the program selection process, share comprehensive details about your institution and its competitive advantages. For example, highlight interesting and unique specialties, innovative teaching methods, career counseling opportunities, and other distinguishing features. You may send us brochures or schedule training sessions and phone calls with our mentors to communicate this information.
Embracing flexibility and adaptability. We highly value educational institutions that swiftly respond to current challenges and global changes. For instance, in early 2022 due to political agenda, some of our partners adapted by waiving language requirements, offering tuition discounts, and providing online learning options for our students. This flexibility, coupled with timely communication with our specialists, resulted in a higher number of students choosing these establishments.
Organizing Fam trips. Study trips for our mentors help build trust in your educational institution and enhance how we present it to our clients. Personal interactions with students, teachers, campus tours, and exploring new programs and special offers establish direct communication between your institution and our agency. Additionally, we promote our impressions of such trips through our Telegram channel and website, effectively advertising your institution.
A valuable inclusion to the partnership agreement involves advertising on our website and social networks. Our skilled team of journalists, designers, and SMM specialists will curate the ideal advertising format tailored to your needs. This opportunity will enable you to establish a vibrant and compelling brand for your institution, attracting a larger pool of prospective applicants. Should you wish, applicants can seek guidance from UniPage mentors or independently manage the advertising process. In any scenario, advertising on our website and other platforms will amplify the number of potential leads for your institution.
Advertising on the UniPage website
Note
Please be aware that website advertising services are billed separately. Additionally, you have the option to place ads on our website and become an academic partner agency. Combining these two forms of cooperation can lead to maximum benefits.
For any inquiries concerning promotions on the UniPage website and other platforms, please feel free to contact us via email at media@unipage.net.
Become a UniPage partner
For those interested in an academic partnership with us, kindly reach out via email at academic@unipage.net.
Should you have any questions, please contact our Academic Partners Manager:
WhatsApp / Telegram: +7(916)738-84-09.