Immigration to Europe is not an easy process. On average, 14% of the European population is made up of immigrants[1], which is why countries such as Germany, Monaco, Austria, Finland, and Switzerland have strict immigration policies[2].
To obtain citizenship in Europe, you need to live in the country for at least 5 years and fulfill many other requirements (pass tests on the political structure, laws, language, and culture of the country; have no criminal record; prove a stable source of income). However, if you have a good reason for moving and know the necessary features of immigration, relocation can happen without serious difficulties.
Main stages of immigration
Choose a method of immigration

First, you need to choose which method of immigration suits you: student, labor, marriage, humanitarian, or through investment.

Look for a suitable country

The choice of a country depends on the method of immigration: some countries are better for receiving an education, others to look for a job, and some provide special conditions for moving family members or a partner.

Apply for a visa

After you choose an immigration method, you need to collect a package of documents for obtaining a visa. The terms of consideration vary from country to country, so it is worth submitting an application 2-3 months before the intended departure.

Move and receive a residence permit

Before the visa expires, apply for a residence permit. It will allow you to stay in the country for up to 4 years.

Live in the country and get permanent residence

A permanent residence permit can be obtained after 3-5 years of residence in the country.

The last stage of immigration involves paperwork and tests on the laws, language, culture, and customs of the country.
Ways to immigrate to Europe
| Type of immigration | Condition |
| --- | --- |
| Student | Invitation from an educational organization |
| Professional | High qualifications and job offers |
| Business and investment | Investment and the opening / acquisition of a business |
| Family reunification and marriage | Partner / close relative of a citizen or resident of the country |
| Humanitarian | Refugee or asylum seeker |
Planning immigration?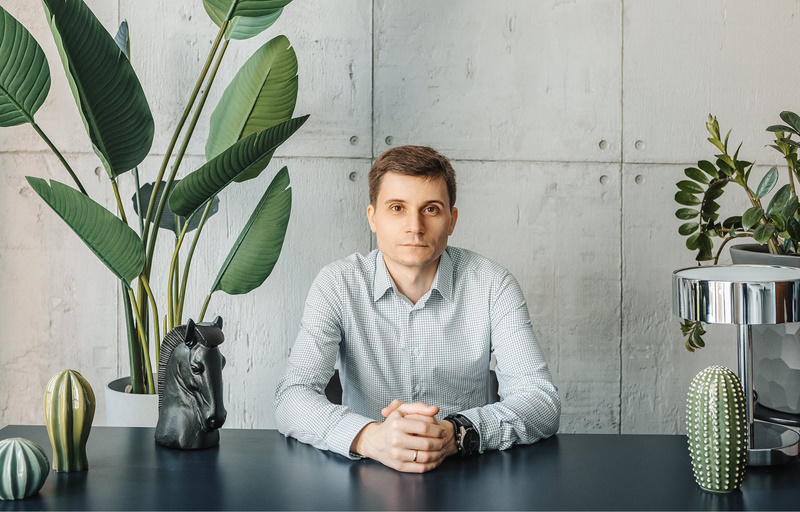 Student immigration
To immigrate to Europe, you can study on a student visa, get a job, and stay after graduation. Preparation for this immigration method includes several stages. First of all, you need to choose where to study.
Main criteria:
Cost. Many European countries have low prices for education. The average cost of undergraduate programs:

Education at public universities in Germany and Norway is free[3] — you only need to pay semester fees (268-322 USD — Germany[4], 32-64 USD — Norway[5]). Also, you do not need to pay tuition fees in Slovakia, the Czech Republic, and Finland if you choose a program in their local languages. We talk more about such opportunities in our article on affordable universities in Europe. However, do not forget that in addition to studying, students also need to spend money on accommodation and food, so not all countries with affordable education are as cheap as they may seem. For example, monthly living expenses in Norway average at 1,708 USD, in France — 1,458 USD, and in Finland — 1,512 USD.

Rating. Six countries in Europe are in the top 10 for their quality of education: the United Kingdom, Germany, France, Switzerland, Sweden, and the Netherlands[6]. According to QS Rankings, 30 universities from these countries are in the top 100 in the world[7]. A high university ranking can mean extensive research opportunities or developed international connections, which is good both for the studying process itself and for a future career.
Specialty. When choosing a university, you should also pay attention to its rating for the program you want to study. For example:
Engineering specialties are well developed in the universities of Great Britain, Switzerland, Denmark, Germany, and Italy[8]
Medicine — in Sweden, Denmark, and Great Britain[9]
Natural sciences — in Switzerland and France[10]
Management — in the Netherlands, Italy, and France[11]

Note

If you are considering studying in Europe as a way to permanently move in the future, be sure to account for the demand for your specialty in the country. Your specialty determines how easy it will be to find a job after graduation.
Each country has its own requirements for admission, but the main ones include:
Invitation from an accredited educational institution (high school, college, or university)
Proof of tuition payment
Upon arrival, the student can apply for a temporary residence permit and stay in the country for the entire period of study.
After graduation, you need to apply for a special residence permit in order to find a job or start your own business. This will allow you to live in the country from 9 months to 1.5 years. It is issued by most European countries. There are, however, exceptions — such as Greece. There is no such option: you can only apply for a residence permit with a work permit, and this must be done before the student residence permit expires.
Some countries offer special programs for students, such as the Orientation Visa in the Netherlands. Therefore, it is important to check for employment opportunities on the websites of the Ministry of Education of your chosen country.
Read more about student immigration
Employment immigration
The main way to immigrate to Europe for work purposes is through the Blue Card. It is obtained by highly qualified specialists: those who have a diploma of higher education or 5 years of work experience in a relevant field. The blue card is issued by most EU countries, except for Denmark and Ireland.
In addition to the Blue Card, some members of the European Union provide employment programs: in Austria — Rot-Weiß-Rot Karte; in the Czech Republic — The Employee Card. Such opportunities should be clarified on the website of the embassy of your chosen country.
For countries that are not a part of the European Union, you also need to prove your qualifications and get an invitation from the organization where you intend to work. Once all conditions are met, you must apply for a work visa, enter the country, and apply for a residence permit.
The main criteria for choosing a country:
Average salary. Salaries in Europe greatly vary: an IT architect in Germany receives 9,119

USD

[12], and in Italy — 6,973

USD

[13]. Therefore, before making a decision, it is important to look at the average salaries for your profession.
Average cost of living. Depending on which European country you choose, the cost of living will vary from 800 to 2,146

USD

/month[14].
Unemployment rate. The unemployment rate will help you estimate your chances of finding a job. If it is relatively high among the country's citizens, then it is more difficult for a foreigner to find a job — the competition for vacancies is higher.
The best option is high wages, a low cost of living, and low unemployment.
Country
Avg. salary, year[15]
Unemployment rate[16]
Avg. cost of living, year
Switzerland
67

USD

4.9%
27

USD

Iceland
75,016

USD

4.2%
28,471

USD

Luxembourg
70,366

USD

4.7%
31,967

USD

Norway
53,778

USD

3.3%
22,661

USD

Denmark
64,363

USD

4.7%
1,999

USD

Netherlands
53,828

USD

3.6%
24,989

USD

Ireland
52,887

USD

5.2%
26,444

USD

Belgium
49,172

USD

5.6%
19,929

USD

Austria
48,052

USD

4.9%
20,019

USD

United Kingdom
46,063

USD

4.1%
21,266

USD

Finland
45,885

USD

7.1%
19,903

USD

Germany
45,696

USD

3.1%
19,543

USD

Sweden
41,585

USD

8%
192684
Enter a university abroad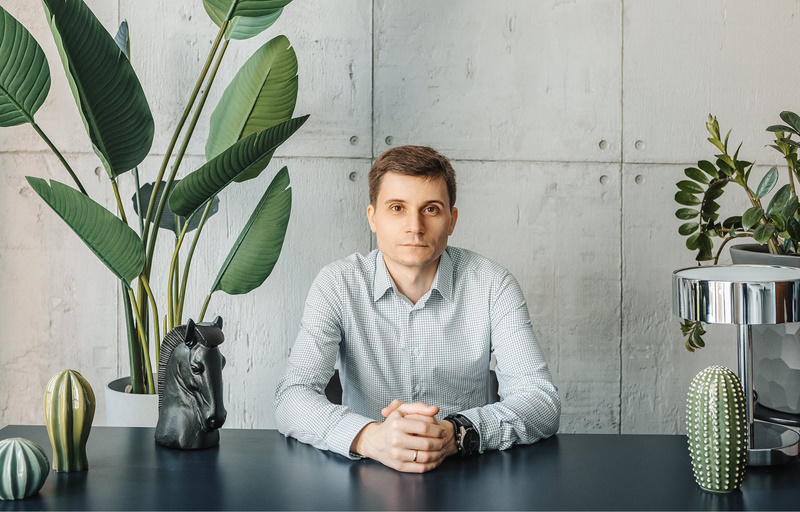 Business and investments
Immigration through investment in the country's economy is also called a Golden Visa. This method is suitable for wealthy foreigners who are able to invest a large amount of money (average 268,212 USD) in real estate, government bonds, or a company. The Golden Visa provides a residence permit for the period through which the investment is valid. You will also be able to travel freely within the Schengen countries. If you apply, your family (spouse and children) also receives a residence permit.
However, there are few countries in Europe that support this program. The most popular are Spain, Montenegro, Portugal, Greece, and Turkey. Some (Bulgaria, Cyprus) plan to stop issuing Golden Visas[17].
Read more about investment immigration
Family reunification and marriage immigration
This is the most common way to immigrate to Europe: about 39% of all immigrants indicate this reason for obtaining a residence permit — family reunification[18]. If a close family member or partner whom you intend to marry is a citizen or resident of one of the European countries, then you can move and live with them. The conditions for issuing a visa vary depending on the country and should be clarified on the websites of embassies and visa centers. The main requirement is to prove family ties. This may be a birth certificate, marriage, and even joint photographs.
Planning immigration?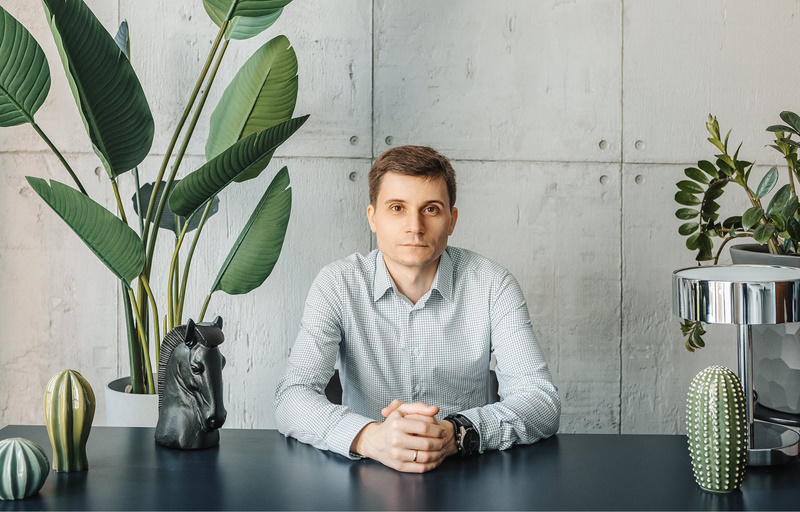 Humanitarian immigration
This method of immigration is a form of protection for a person who leaves his native country due to humanitarian catastrophes (war, famine), persecution, or human rights violations. To obtain a refugee status or a humanitarian visa, you need to provide evidence of harassment: photographs, threatening letters, court decisions, and other documents.
In 2020, 0.6% of the total EU population was made up of refugees[18]. Most often, asylum is sought in Germany, Spain, France, and Greece[19]. Refugees can work, study, and stay in the country for 3-5 years. After this time, it is necessary to apply for a residence permit.
General visa requirements for European countries

The most difficult and important stage of immigration is the issuance of a visa. You must prove that you have the grounds for entering the country. To do so, you need to collect all of the necessary documents, translate them into English or the official language of the country, and certify or legalize them. The list of documents depends on the method and country of immigration, but the main ones include:

Completed application
Two photos
International passport
Proof of financial solvency
Confirmation of the grounds for entry (an invitation from an educational institution, a job offer, an application for marriage registration in the registry office of the country)
Certificate confirming language proficiency
Obtaining a residence permit in Europe
Upon arrival in the country or after the expiration of the entry visa, you must contact the local immigration office and apply for a temporary residence permit. Depending on the country and visa type, it is valid for 1-2 years for students and 1-4 years for employees. If the duration of study or the job contract exceeds this period, you need to apply for an extension of the residence permit.
A temporary residence permit, unlike student and work visas, allows you to:
Buy property
Cross the border an unlimited number of times
Get a driver's license
Use medical services
Open a business
After 3-5 years of continuous stay in the country, an immigrant can apply for a permanent residence permit (PRP). Absence for 6 months out of a year, or 12 months for a good reason (pregnancy, work, internship, or serious illness), does not take away the right to receive a PRP. The main difference from a temporary residence permit is that it is automatically renewed every 5 years, and its duration is not limited.
General requirements for obtaining permanent residence

Residence in the country for 3 or more years
Proof of financial solvency (a bank statement or wages above the national market value)
Fluency in the official language of the country
Knowledge of the legal and social systems of the country
Availability of accommodation
Enter a university abroad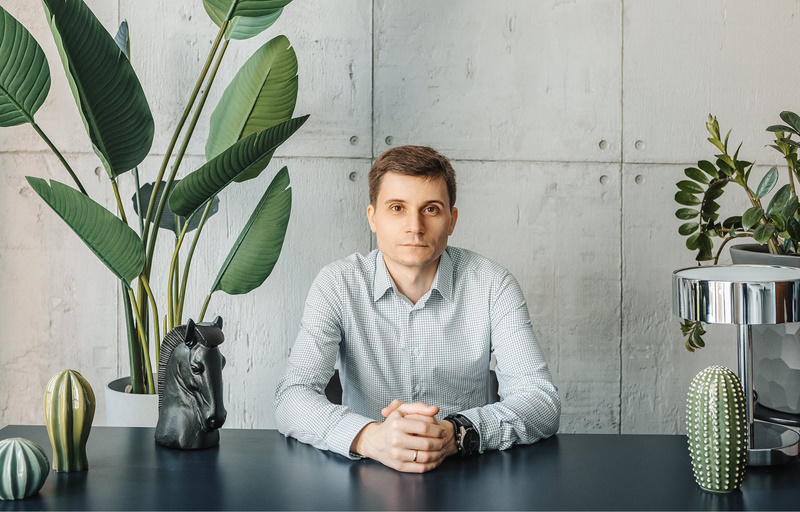 Obtaining citizenship
Immigrants acquire citizenship through the process of naturalization — depending on the country, you need to live 5-10 years on a residence permit, and then pass tests on the culture, laws, and language of the country. However, there are other conditions that can shorten or extend this period. In Spain, for example, if you are married to a citizen of the country, then you need to live for a year — instead of ten — to apply[20]. Graduates of French master's programs can apply for naturalization immediately after graduation.
| Country | Years with a residence permit |
| --- | --- |
| Spain | 10 |
| Germany | 8 |
| France | 5 |
| Norway | 7 |
| Sweden | 5 |
| United Kingdom | 5 |
| Czech Republic | 5 |
| Finland | 5 |
| Italy | 5 |
| Austria | 5 |
| Iceland | 7 |
| Switzerland | 10 |
| Netherlands | 5 |
| Denmark | 9 |
Citizenship requirements
In addition to living for a certain time period, there are several other requirements:
18 years and older
Language proficiency at the A2-B1 level
Knowledge of the culture, laws, and political structure of the country
Permanent residence permit
Clear criminal record
Renunciation of previous citizenship if required by law
Countries that allow dual citizenship

Belgium, Bulgaria, the UK, Hungary, Germany, Greece, Denmark, Ireland, Spain, Iceland, Italy, Cyprus, Latvia, Luxembourg, Malta, Norway, Portugal, Romania, Serbia, Slovenia, Turkey, Finland, France, Croatia, Czech Republic, Switzerland, Sweden.
Citizenship of European countries — privileges
27 European countries are members of the European Union. Together with these countries, Iceland, Liechtenstein, Norway, and Switzerland are members of the European Free Trade Association. Citizenship of any of these countries provides many advantages.
Vote. You can vote or run for a position in the European Parliament.
Free movement. EU citizenship gives you the opportunity to freely travel within the EU countries for 90 days every six months without a visa.
Work and accommodation. Employers in EU countries give preference to citizens of the European Union.
Education. Universities offer programs to students from EU countries at lower prices. For example, education in France costs an average of 2,972

USD

/year, but for EU students it costs 182

USD

/year[21].
The medicine. You can use medical care in any EU country — whether you are traveling, studying, or working.
Standard of living. Seven European countries (Denmark, Sweden, Norway, Switzerland, the Netherlands, Finland, and Germany) are in the top 10 in terms of living standards according to the US News Best Countries Report[22].
Best cities to live in Europe
Indicators of a high standard of living are the availability of housing and education, low levels of pollution and crime, and a developed healthcare system. These characteristics make it possible to rank the best cities for living.
Country
City
Population
Avg. monthly living costs
Standard of living[23]
Switzerland
Zurich
1419621
3,320

USD

200.28
Luxembourg
Luxembourg
114 303
2,430

USD

180.27
Denmark
Copenhagen
1370131
2,267

USD

185.34
Austria
Vienna
1960023
1,579

USD

180.27
United Kingdom
Edinburgh
548206
1,675

USD

182.12
Iceland
Reykjavik
123000
2,337

USD

182.37
Germany
Munich
1566128
2,092

USD

180.16
Finland
Helsinki
1327762
1,785

USD

178.92
Sweden
Gothenburg
624780
1,456

USD

176.92
Luxembourg
Luxembourg is the capital of the Grand Duchy of Luxembourg. The Court of Justice of the European Union, the Secretariat of the European Parliament, the European Investment Fund, and the European Court of Auditors make the city one of the political and economic centers of the EU.
Reykjavik
The capital and largest city of Iceland is located on the Seltjarnarnes peninsula. About half of the country's population lives in Reykjavik. Though the city is not far from the Arctic Circle, the climate here is mild due to the warm current of the Gulf Stream: winter temperatures rarely drop below -10°C.
Munich
The third largest city in Germany and the capital of Bavaria is located in the south of the country. Munich has the most convenient location: all major cities in Germany and Austria are connected to it by rail. In addition, it is the main tourist destination in Germany: people are attracted to historical sites: Marienplatz and Residenz München; nature: Englischer Garten; and festivals: Oktoberfest.
Immigration with UniPage
We specialize in immigration through education — the best way to move abroad.
UniPage specialists will guide you through the entire process of studying abroad — from submitting an application to obtaining a visa.