For each corporate position, the HR department on average receives 250 resumes, and only four to six candidates receive an invitation to an interview[1]. How do they convince the employer that they are worthy of the position? These people have a well-written resume.
It is important to remember that there is no magical fits-all resume: it is always individual and must take into account the needs of the employer and the context of the situation. The human factor also plays an important role. One employer can literally burst out with laughter when he sees some points in your resume, while for another they can serve as a reason to invite you for an interview. However, there are well-established tips and tricks that will help to bring your resume closer to the ideal and convince the employer that you are the best candidate.
Samples of resumes
| Language | Type | Position | Link |
| --- | --- | --- | --- |
| English | Detailed | Business Developer | Download |
| English | Convenient | IT Project Manager | Download |
| English | Effective | Store Manager | Download |
How to design a resume — Resume builders
The fastest and most convenient way to create a resume is to use special services that make it easy to structure information and choose the design for the resume.
| Website | Language | Comment |
| --- | --- | --- |
| Visme | English | Resume with the possibility of creating infographics |
| Europass | English | Popular service for creating resumes in English for study, work or internship in Europe |
| Zerply | English | A social network for animators, designers, composers and other representatives of creative professions, where you can create an online resume and upload work samples |
How to start a resume?
The resume begins with a presentation: you need to put a name in the heading, indicate contacts below. This is followed by the first part of the resume — the desired position and a summary of qualifications (1-3 sentences). This part should answer the following: what position the candidate applies for, and why he or she is suitable for it. "A summary statement essentially consists of a few pithy and strong statements at the beginning of your resume that help summarize your skills and experience in order for a prospective employer to quickly get a sense of the value you could offer," says Lily Zhang, a career development specialist at the Massachusetts Institute of Technology[2].
An example of a qualification review: "A school psychologist with more than 10 years of experience. Helped more than 100 children who encountered bullying at school. The author of two monographs, a successful popularizer who has achieved comprehensive coverage of this problem over the past couple of years." Such a review not only encourages reading the resume until the end, but also creates a story, based on which the employer interprets the rest of the resume.
In the review itself or after it, you can add key highlights. Amanda Augustin, a career consultant at TopResume, recommends allocating the first third of the resume page to the candidate's profile[3]. To attract the reader's attention to specific details and make reading more convenient, you can emphasize a couple of important points using bold text and paragraph breaks.
How to write a summary of your skills: Hard Skills and Soft Skills

Qualities and skills of the candidate are divided into hard and soft skills.

Hard skills are professional skills, such as SEO, SMM, simultaneous interpretation, coding, and other skills that require experience and practice.

Soft skills are skills related to social interaction and personal qualities: self-discipline, stress tolerance, emotional intelligence, motivation, flexibility, confidence, teamwork, and other social and managerial skills. The list of personal qualities is not a mandatory part of the resume, however, 77% of employers believe that the presence of soft skills in the resume is no less important than indicating professional skills[4]. In practice, a squabbling and toxic person with undeveloped social skills undermines the morale of the entire team, as a result of which productivity decreases, and the company may lose valuable personnel.

Where to put the description of skills?

In a resume, professional qualities should be put at the beginning — this will increase the success of a resume with 37% of employers[5]. When describing skills, you need to remember two rules:

You can't list the positive qualities only so that they "adorn the resume". Empty words will not say anything to the employer and will serve as a dead weight that overloads the text;
When indicating professional qualities and skills, it is recommended to give examples of work situations in which the candidate has shown or honed these skills.
Need help with documents?

Photos in the resume
Whether to insert a photo in the resume is a difficult question. According to the portal SuperJob, 4% of recruiters do not open resumes without a photograph, and 71% of employers claim that a successful photograph significantly helps in finding jobs[6]. At the same time, some experts abroad believe that including a photo in a resume is "naive and unprofessional," because a photo reveals gender, race, religion, and other signs by which an employer may discriminate against a candidate[7]. It is important to consider the cultural context of the country to which the candidate submits the resume.
If a candidate decides to attach a photograph, it must meet several criteria:
Good quality;
Light image;
The absence of other people;
Business style clothing or casual style;
Minimum makeup and accessories.
What should not be included in the resume
Personal information. These include marital status, religion, gender;
Age information. This type of personal information deserves a special mention, as the age of the candidates is one of the reasons for constant discrimination. According to the American portal TalentWorks, the chances of finding employment fall remarkably after the age of 30[8]. A manager may prefer a younger candidate without even realizing it. In order to not give out your age, you can not indicate the year of graduation from the university;
Lots of contacts. It is enough to indicate one telephone number and one email address in order to not confuse the employer;
Contacts from the current job. You should not put a work phone and a corporate email — if a potential employer will have to communicate with a current one, it may be misunderstood by both employers, to put it mildly;
Full home address. "Nobody needs it in a resume anymore. It's not worth putting it there even for security reasons, " commented Amanda Augustine[9];
Extra words. A resume cannot begin with the word "resume" — only with a name. Before the phone and email, you do not need to specify "mail", "phone", as this is obvious;
Personal pronouns. For example, "I", "me", "mine", "he";
Desired salary. The issue of salary is decided after the interview;
Offer "Recommendations on Demand". Or contact information of those who can recommend a candidate. If necessary, the employer will ask for it, so do not litter the resume with unnecessary offers;
The reasons why the candidate wants to get this job. This can be done in a cover letter;
Proficiency in Microsoft Word. As well as other Office software or the ability to use an email. Today, the presence of such skills is expected.
Professional experience
Workplaces should be described, starting with the last, while the not relevant experience of the grave past can be omitted — the description of experience should tell a story about a candidate of his professional ascent in the selected area. After writing the name of the company and the period of work, you must specify a list of your real responsibilities and achievements. You can specify the number of subordinates you had if there were any. The reasons for leaving a previous place of work do not need to be in your CV. According to Amanda Augustine of TopResume, huge blocks of text and lots of paragraphs, which in large numbers are perceived as a wall of text, should also be avoided[9]. Work experience can be described as follows:
Period of work and position;
Company name;
Key responsibilities and achievements (no more than 6-7 points for the last place of work, up to 3-4 for the earlier). Achievements must be measurable, for example: created a marketing strategy that led the company into the top 30 in sales in this segment, or made more than 30 journalistic investigations, which resulted in the arrest of ten corrupt members of state corporations.
What to write in the experience section if you are a recent graduate?

You can create an excellent resume even if you have no work experience. The section can include:

Volunteering experience. It is necessary to indicate the organization, list the main responsibilities and results of work;
Internships. As in the previous case, you should write about your responsibilities and achievements;
Studying at a foreign university. It should be added what qualities and skills were developed during the training;
Student activity. For example, organizational activities: chairmanship in the UN student model, organization of football competitions for 16 faculties, leadership of the student film club, assisting an English teacher.
Edit your documents with us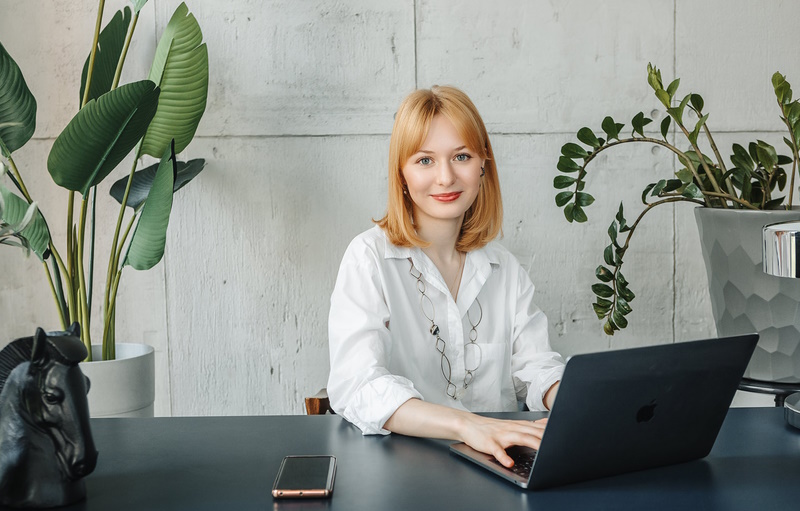 Education
The description of your education should not take up much space. The purpose of this section is to show the presence of a degree in a certain specialty. You should start from the last place of study. The record of education that was received many years ago, has not been used in a long time and is irrelevant for the position, can be omitted without regret. If the candidate has recently received a new education, this section must be placed before the section on work experience. Record of education is as follows:
Name of an educational institution;
The location of the institution;
Degree, the field of science;
Year of graduation (can be omitted when the candidate does not want to disclose his age).
What to write in the education section if you are a recent graduate?

The education section is an important part of a resume for a young person with no work experience. A recent graduate or a student should put a section on education at the top of the resume. You can mention:

GPA;
The topic of your thesis or dissertation;
List of courses relevant to the position;
List of academic achievements and awards;
The expected year of graduation.

If a graduate has work experience, then this section on education can be reduced. If a student has not graduated yet, the date of the upcoming graduation must be stated.
Foreign language proficiency
Knowing at least one foreign language increases the chance of getting a job by 34%[5]. To indicate the level of proficiency in a foreign language, the Common European Framework of Reference (CEFR) A1 – C2 should be used. In the CV, it is necessary to mention the presence of a language certificate. The proficiency level of at least B2 will be an authoritative confirmation of the candidate's skills. If there is no certificate, then you can evaluate the proficiency level yourself.
Languages ​​that you learned in high school for a couple of years should not be indicated — it is important to understand that employers are interested in skills that the candidate really has and can apply at work. In extreme cases, you can specify the actual level of proficiency, for example, A1 – A2.
Knowing multiple languages, especially if the candidate wants to work in the international market, will make a CV more valuable. "Many students are still under the impression that English is the international language of business, but learning a range of languages fluently will make the difference between an average candidate and an excellent one", said Bertrand de Lalo, vice president of human resources at the company L'Oréal[10].
Portfolio
If Mozart wrote in his resume: "Composed more than 40 symphonies and about 600 other musical works", an employer who had never heard of Mozart would conclude that such a resume is terrible, and would throw it directly into the bin. If you work on creative projects it is necessary not only to tell about it, but also to show it — for this you need a portfolio. A portfolio is a collection of samples of your work with the help of which an employer can judge your competence. A portfolio is a requirement for animators, designers, photographers, cameramen, journalists, composers, voice actors, and many others. Often a candidate does not need an impressive resume — just examples of works that reveal their true skills and abilities.
Need help with documents?

Portfolio inspiration
The best option for a portfolio is a personal website with your works. Some examples for inspiration:
Portfolio design mistakes

Depending on the profession, the requirements for the portfolio may vary, but it must always be clear, easy to navigate, and adapted for the needs of the employer. A few portfolio mistakes will leave no chance for even the best professional:

Emailing archives. When a candidate sends three zip files several gigabytes in size that have to be downloaded and extracted, then it is obvious that this candidate is not very concerned with the employer's time and comfort. Better use links to cloud services and websites;
Sending something that doesn't meet the requirements. Very often, the employer indicates clear criteria for the portfolio. Responding to a graphic designer position by sending a portfolio that is filled with pictures of cats, you are sending something that the employer doesn't need. This is a huge mistake. You should be attentive to the needs of the potential employer;
Sending everything. It's difficult and time consuming for the employer to go through your portfolio. It is the quality, not the quantity that is important, so only include your best and most recent work, that will represent you from different sides and show your current expertise. If you are not an established professional with an extensive network of connections in your field, then remember that you are always evaluated by the weakest work in your portfolio.
Major mistakes in compiling a resume
Due to some mistakes, even the best resume will go to the bin. Laszlo Bock, a former HR specialist at Google, explains: "The toughest part is that for 15 years, I've continued to see the same mistakes made again and again by candidates, any one of which can eliminate them from consideration for a job. What's most depressing is that I can tell from the resumes that many of these are good, even great, people. But in a fiercely competitive labor market, hiring managers don't need to compromise on quality. All it takes is one small mistake and a manager will reject an otherwise interesting candidate." Here are the main mistakes in the opinion of Bock and one of the largest US employment portals Careerbuilder[11]:
Grammatical mistakes, typos (resume will be rejected by 77% of employers);
Unprofessional email address (35%);
Resume without indicating measurable results of previous work (34%);
Resume with large blocks of text (25%);
"Template" resume not adapted for a specific company (18%);
CV that is more than 2 pages long (17%);
Resume without a cover letter (10%);
Lying in your resume;
Disclosure of confidential information from the previous place of work;
Sophisticated text formatting.
Grammatical mistakes and typos
"Typos are deadly because employers interpret them as a lack of detail-orientation, as a failure to care about quality," commented Laszlo Bok[12]. This is even more important for those who work with text: journalists, copywriters, translators. In order not to get into trouble, you need:
After writing a resume, double-check it by reading the text from top to bottom;
Ask someone else to check it;
Check the resume in a text editor.
The email address
Dave Tofanelli, the author of Communication in the Organization, and a professional who ran the largest US insurance companies for more than 30 years says: "Email accounts are free. There is no reason not to sign up for your own. Yet many mid-career professionals share an email with a significant other or the entire family, generating addresses such as [email protected] or [email protected]. Also, stay away from cutesy addresses. Instead, adopt an address that incorporates the name you use professionally on your resume and cover letter." [13]
How to create a professional email address
Lack of measurable results
An employer will not be able to assess the potential of the candidate if, instead of useful information, the CV consists of filler. The lack of concrete information only indicates that in reality, the applicant has no real achievements. Michael Lopp, who recruited for several companies, including Apple and Symantec, writes: "This intern says he "planned, designed, and coordinated engineers' efforts for the development of a mission critical system." Zzzzzzzzzzzzz. What did this guy actually do?»[14] Statistics confirm the importance of measurable results: the use of numbers in a resume increases its success by 40%[8].
How to write about achievements correctly
Laszlo Bock suggests describing your achievements at work according to the following formula:
"Completed task X, which is measured in Y achieved by actions Z".
Wrong: "I studied the financial history of companies and made recommendations on investments";
Correct: "I improved the company's results by 12% (1,200,000

USD

) for 1 year by clarifying the cost of capital appreciation for the market while being faced with a lack of data ..."[15].
"Template" resume, not adapted for a specific company
A. Lebedev, Art Director of Lebedev Studio: "We employ a person, not a profession. A standard resume — a sign of a professional — will be ignored. We are used to receiving letters written especially for us, and not sent to forty addresses at once"[16].
The resume should be addressed to the specific employer. A bog-standard resume is immediately visible, and it shows a lack of interest and respect for the employer. Meanwhile, more than half of the applicants make this mistake[17]. To stand out you need to:
Address an employer or a hiring manager in a cover letter by name;
Explain in a cover letter why you have chosen this company and what contribution you can make;
Do not send resumes by mass-mailing them to several employers at once;
Indicate in the resume what position you are applying for;
Remove irrelevant work experience;
Do not use templates with a site name.
A lot of text and poor formatting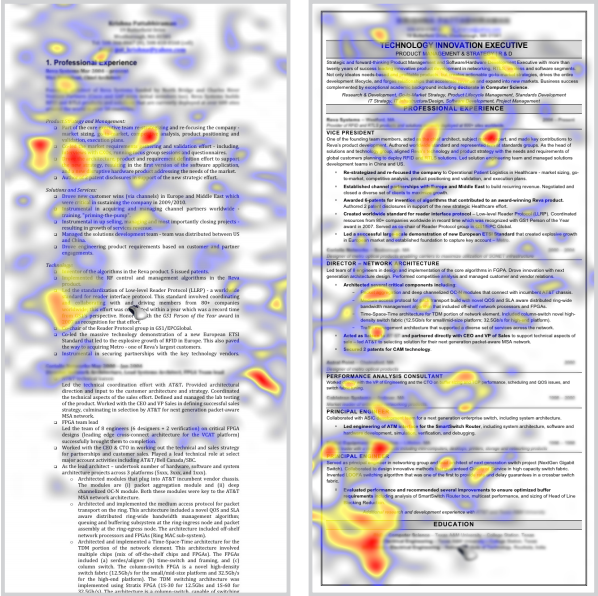 An employer will not waste time searching for the main idea in a huge paragraph of text or in an endless list of items. You should only write about what is relevant, use the most concise language, highlight only the main achievements, and format the text to highlight the main points.
For the resume to be readable, you need to use:
Black letters on a white background;
Font of comfortable size (at least 10);
Simple bulleted list;
Highlighting in bold or in italic only when it is really necessary — otherwise, the variegation of the text will distract the reader from the meaning;
Uniform formatting — unjustified change of the text format from paragraph to paragraph is unacceptable.
A resume that is more than two pages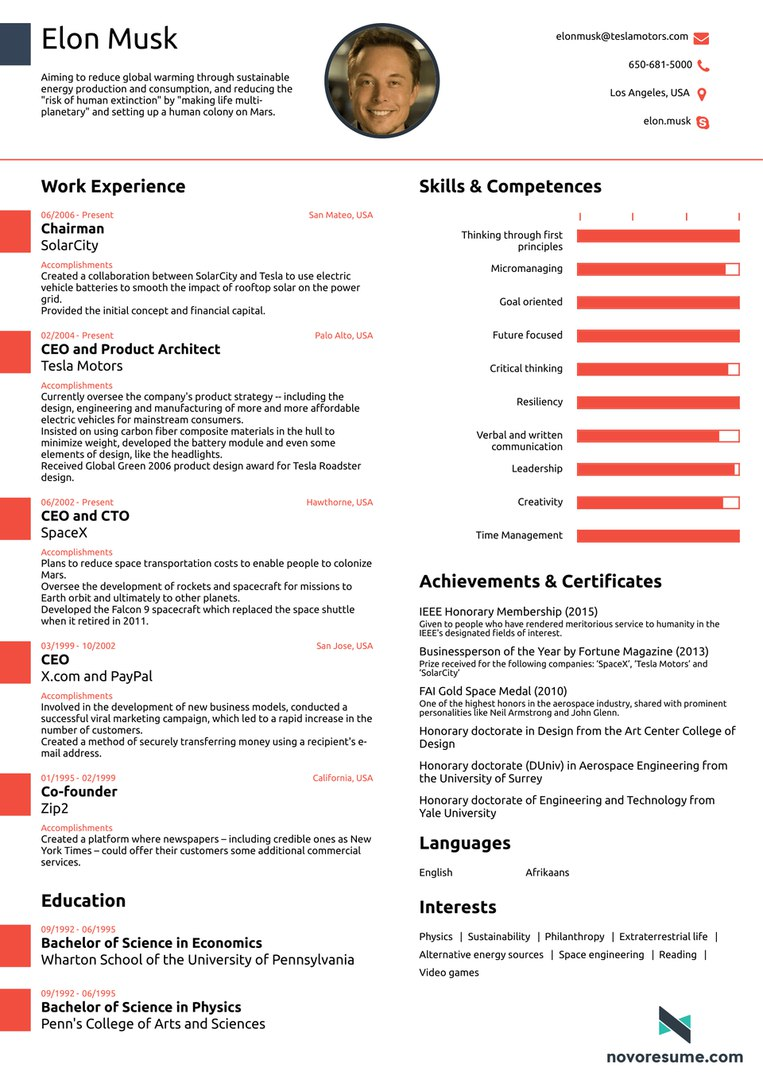 "On average, recruiters spend six seconds scanning a resume to determine if they want to consider an applicant. Think about that. In the time it takes to have the internal debate on whether to upsize your soda, a recruiter is deciding an applicant's fate," writes Lars Schmidt, HR Specialist[18]. The optimal resume size is 1-2 pages, but not more.
Compliance with the volume requirements is one of the most difficult tasks when writing a resume. Especially for candidates with extensive experience in training and work — how are you supposed to fit all of your rich professional experience in there? It turns out that you can: several years ago, one web service created a resume for Elon Musk, and it fits on one page[3].
Lack of a cover letter
Some employers ask for a cover letter to be attached to the resume, and some do not leave any recommendations in this regard. As a result, 45% of applicants do not send cover letters[19]. Nevertheless, according to statistics, a cover letter increases the candidate's chances by more than a third[5]. This is because the cover letter is an additional opportunity to attract the attention of the employer and tell about yourself and your attitude to this company.
How to write a cover letter

A cover letter is a short text that explains to the employer why this candidate is perfect for the company, as well as convinces the employer to read the CV. The cover letter, unlike the resume, is personal and gives the candidate a chance to prove himself through the text: highlight what he considers important, explain his interest in working in this company, talk about his professional ambitions, show the ability to logically express thoughts and engage in business conversation. Even if there is no request for a letter, it is better to write it as it will help to make a good first impression and distinguish the applicant from the others. It should be remembered: the cover letter should be an addiction to your CV and not go over what has already been said in it.

The classic structure for writing a cover letter includes:

Greeting and presentation (who am I?);
Career objectives;
Candidate's experience and skills (what have I done?);
A description of the intended contribution based on your skills (what can I do?).

Your writing should be official and use polite terms. At the end of the letter, you can thank the employer for the time.
What should not be included in the cover letter

The cover letter should be concise (from a few sentences to 4-5 short paragraphs), written for a specific employer, contain measurable facts about the applicant, and not include unnecessary information. "I've seen incredibly short cover letters with just an awkward photo attached to them for no reason at all, staring at me silently. Others were written in a surprisingly terrible English which is why they sometimes revealed quite dark and inappropriate things ("I will work you"). And some would overshare about why they left their previous jobs or about how incredibly awesome they already are at what they want to do", comments Lori Kahn, founder, and CEO of Media Staffing Network[20].
Lying in a resume
To deceive a potential employer is not only unethical but also stupid: the lack of the necessary knowledge and qualifications is easy to detect at an interview or after a test task. Michael Erwin, Senior Career Advisor of CareerBuilder says: "It's human nature to be tempted to exaggerate a little on your resume and suggest that you have more skills or greater experience than you really do. However, the short term gains you might make in landing the job through deception can have long term consequences that may do serious damage to your career."[11]. According to statistics, 75% of employers caught job seekers lying in a resume. Here are examples of frauds revealed:
The candidate said that he had written computer code. However, the author of the code was actually a hiring manager — so it happened that both of them worked at the same place before, only the candidate was not aware of that;
The candidate claimed to have worked at Microsoft, but was unable to answer who Bill Gates is;
The candidate stated that he studied with Nietzsche;
The candidate downloaded a resume from the web, and it was at odds with the cover letter[5].
Disclosure of confidential information from a previous place of work
"In a very rough audit, we found that at least 5-10% of resumes reveal confidential information. Which tells me, as an employer, that I should never hire those candidates ... unless I want my own trade secrets emailed to my competitors", says Laszlo Bok[12].
When a candidate discloses confidential information, he violates not only business ethics but also the law. What is and what is not confidential information is usually spelled out in an employment contract or in a non-disclosure agreement (NDA). If there are items that prohibit the sharing any information about the business, then this information should not be placed in the section with the results of the work. This also means that it is prohibited to "hint" at it. Imagine that a candidate who is forbidden to disclose the names of client companies writes in his resume: "Consulted to a major software company in Redmond, Washington." Does he violate the confidentiality of his former employer? Of course, it is obvious that we are talking about Microsoft. If your former employer tracks the leak of sensitive information to you, everything will most likely end in the court.
Additional tips
There is no limit to perfection — the resume can be improved in several more ways:
Send a resume to the name of the hiring manager. 84% of candidates submit resumes without specifying the name of the recipient[4]. However, showing respect to the HR manager or employer and direct appeal to them can highlight the candidate and increase his chances of getting a job by 23%[5];
Highlight competitiveness. For example, when mentioning a victory, indicate the number of contestants: "I received a scholarship of Erasmus Mundus (27+ people per place)";
Remove everything that does not apply to work from the resume. "Do not include skills that are irrelevant to the job you are applying for. I know I am amazingly proud that I make the best 'award-winning' cookies, but I'm in HR — I do not put that on my resume!", Says Mary Warriner, career coach[21]. You should not include a description of your family in your resume or mention your passion to watching horror films, as some candidates do[22];
Link yourself to brands. Only on condition that the candidate really collaborated with large brands and their representatives: underwent an internship at Google, worked at Nestle, launched a startup that Apple invested in, conducted research in the company of scientists from Caltech.
Edit your documents with us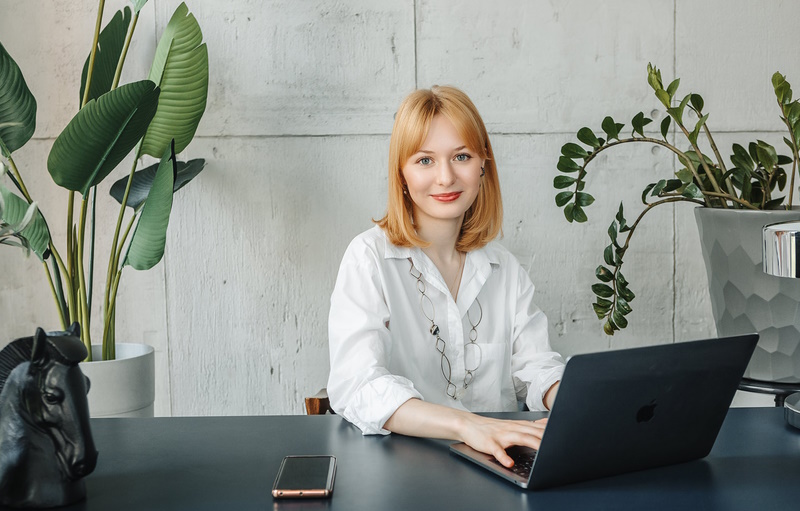 Recommendations for writing a resume in English
If you don't live in an English speaking country, sometimes you still might need to write a resume in English — for example, for work or internships in a foreign company. All of the above recommendations will work in this case. In CV in English, special attention should be paid to the competent use of a foreign language: mistakes will be rejected by the employer, even if this is not the native language of the candidate. There are several ways to write an English text without making mistakes:
Use special software and apps. For example, the extension Grammarly, which checks for errors in English punctuation, grammar, word use;
Find a reviewer. This may be a native speaker, a friend or an agency that provides such services;
Increase literacy. When writing texts, you can refer to the reference literature. For example, to the small classic book The Elements of Style, which briefly lists the main mistakes when writing texts in English;
Use resume samples. You can download some ready-made resumes and write down some useful phrases to use yourself.
Document editing by UniPage
Well-written and formatted documents are the key to successful admission.
Our specialists will help you edit application documents and make them more appealing to the admissions committee.