What can you learn on the Internet? Users of the largest educational platforms have a strong belief that you can learn everything there. While some are learning IT professions, marketing, design, and foreign languages, others are studying psychology and directing. In this article, we will talk about various online learning platforms. Using them, you can earn a Harvard degree, learn to invest, DJ with Timbaland, or even become an expert in dog psychology.
Interesting facts about online education
Online learning platforms
MasterClass Course
Topics: cooking, writing, sports, business, music, acting, politics;
Cost: 90 USD for one course or unlimited annual subscription for 180 USD;
Duration: from 2 to 5 hours per lesson + homework.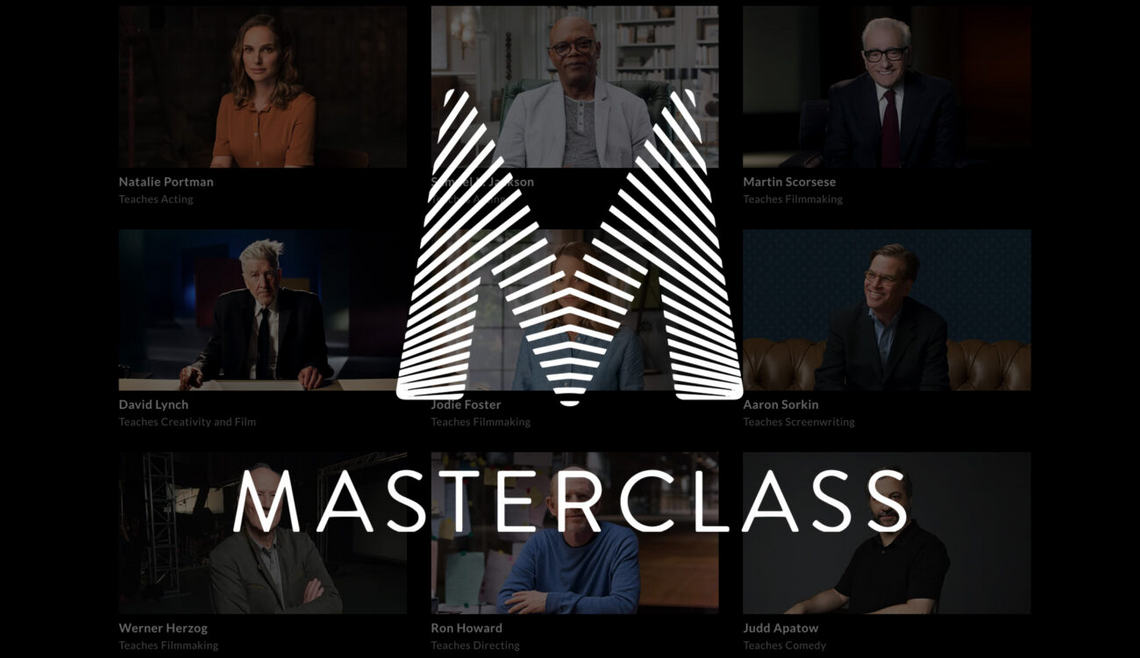 Online lessons from celebrities and experts. You can learn to cook with Gordon Ramsay, play tennis with Serena Williams, and sing with Christina Aguilera. Each lesson includes a course workbook, interactive homework assignments, and personalized feedback from the platform's junior teachers. But some students are more fortunate: they receive feedback from the lecturer personally.
MasterClass offers an unlimited subscription for all courses for 180 USD per year or 90 USD for a course. There are about 55 of them in total. Users have a common forum where they can talk, consult and exchange experiences.
The teaching style is different for all lecturers. For example, Gordon Ramsay walks around the kitchen and explains how to prepare meals, use a knife correctly, and organize the kitchen space. And Serena Williams shows how to be calm even in the most difficult matches, prepare for the game day and hold the racket correctly.
Advantages of MasterClass
Second best to a personal dialogue with the celebrity. Lecturers do not give bare theory but try to convey their vision and attitude to the topic. They often take the viewer "backstage" and show where and how masterpieces are created.
Price. 180

USD

/year for unique stories and advice from people making history.
Disadvantages of MasterClass
Inefficient training. Most celebrities just talk about their work but don't show how they excel in it. Lecturers delve into philosophy but do not teach technical basics. Most of the users' complaints are about photography lessons from Annie Leibovitz and music classes from Hans Zimmer.
Lost uniqueness. Some of the courses by MasterClass have been leaked into the Web.
Coursera
Topics: cooking, writing, sports, business, and politics;
Cost: 0-30,000 USD per course;
Duration: from 2 hours (short programs) to 6 years (academic programs).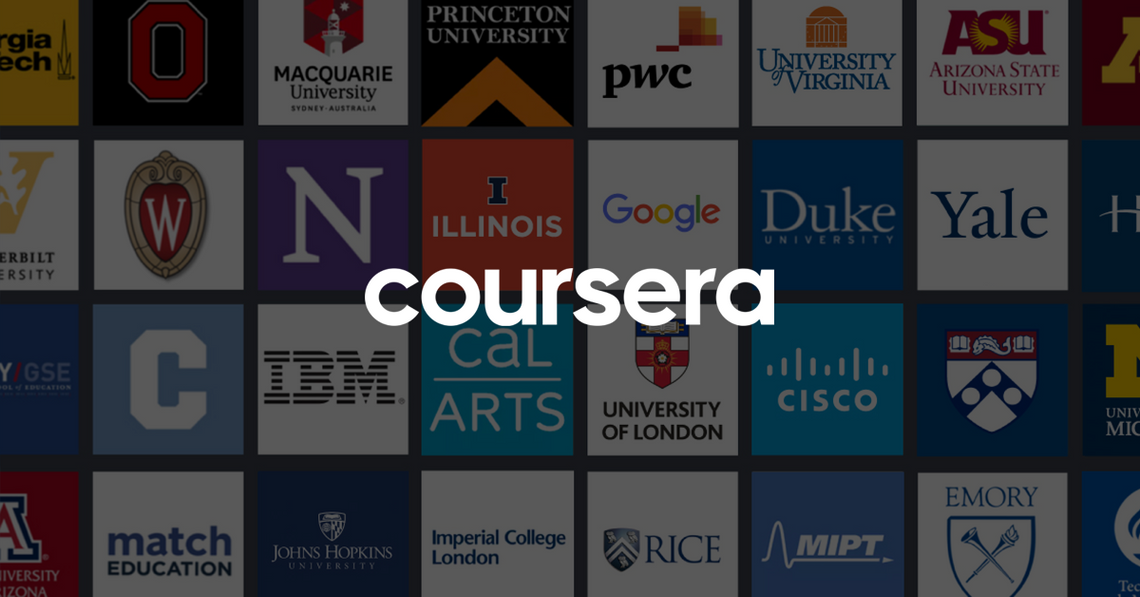 The platform does not have its own educational content. Coursera brings together courses from universities, experts, and casual users. About 200 universities and not-for-profit organizations cooperate with it worldwide. Coursera offers 3000 free courses, consulting projects for 10 USD professions for 39 USD and academic programs for 9,000 USD.
Many courses on the platform are shareware. You can actually complete them without paying anything. But if you want an official certificate from Coursera, you'll have to pay extra for the so-called Signature Track. It will unlock access to graded assignments, homework, and exams. If a student passes the exam at least for a C, they get a certificate confirming the qualification. Signature Track costs from 30 USD to 100 USD, depending on the course.
Advantages of Coursera
The variety and relevance of courses. Coursera is constantly updating the old programs and adding new ones. For example, several courses on the history and countermeasures of COVID-19 are available on the platform.
Flexible schedule. Most of the classes can be taken at any time.
Checking assignments. In addition to the teachers, your work is evaluated by other students in the course. This allows you to see all the flaws and get more versatile comments.
The opportunity to study for free. Coursera funds the courses for those who cannot pay for the tuition. To get support, explain why you need to study on the platform and why you are not ready to take a student loan.
Disadvantages of Coursera
Moderation in general chats. Some users note that sometimes chats are poorly moderated. Certain students scold each other for irrelevant questions and argue, distracting others.
Udemy
Topics: design, personal growth, business, marketing, photography, music, miscellaneous courses;
Cost: 0-199 USD for one course;
Duration: 30 minutes to 26 hours.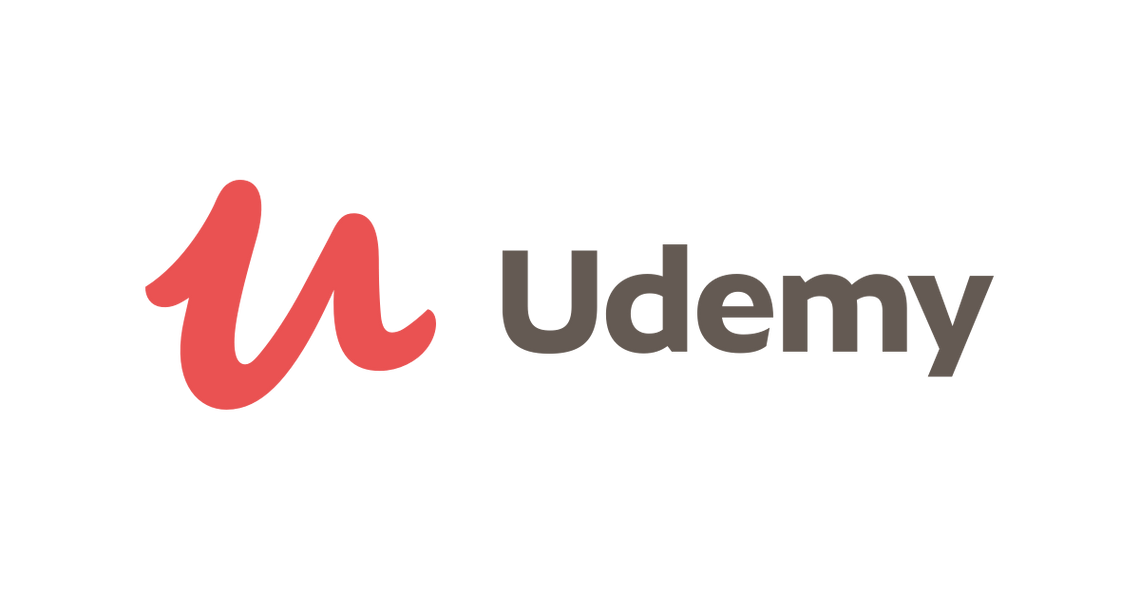 On Udemy, anyone can create a course about anything — the platform has no limits. Unlike Coursera, which partners only with universities, rejecting the majority of potential lecturers, Udemy has only minimal entry requirements. Some lecturers simply record videos on a smartphone from their own apartment.
On Udemy, you won't find homework, exams, or certifications. This platform is ideal for those who want to learn something for themselves. The teaching format is more open than on other online education services: teachers choose the style of teaching themselves. Udemy relies entirely on a market-based QC system: you do well — your course gets purchased. You did not interest anyone — you leave the platform.
Advantages of Udemy
Variety of courses. There are about 155,000 courses on the platform. Most of them are conducted by private teachers of various academic backgrounds (sometimes none). There are also unusual courses — hypnosis, the art of clowning, or communication with animals using telepathy.
Unlimited access to the course. The subscription to lessons does not expire — you only pay once and can return to classes later at any time.
"Pay for course" policy. Unlike MasterClass, on Udemy you don't pay for multiple courses at once but buy each one separately. This way you only pay for what is really interesting to you. On average, programs cost between 9

USD

and 300

USD

.
Disadvantages of Udemy
Unqualified teachers. Udemy's philosophy is people-to-people knowledge. Therefore, most of those who sell courses on the platform are not qualified teachers.
There are no recognized certifications. Udemy courses are not accredited, which means the platform does not issue certificates of completion.
Skillshare
Topics: anything;
Cost: 8 USD per month or 30 USD per year;
Duration: 30+ minutes per class.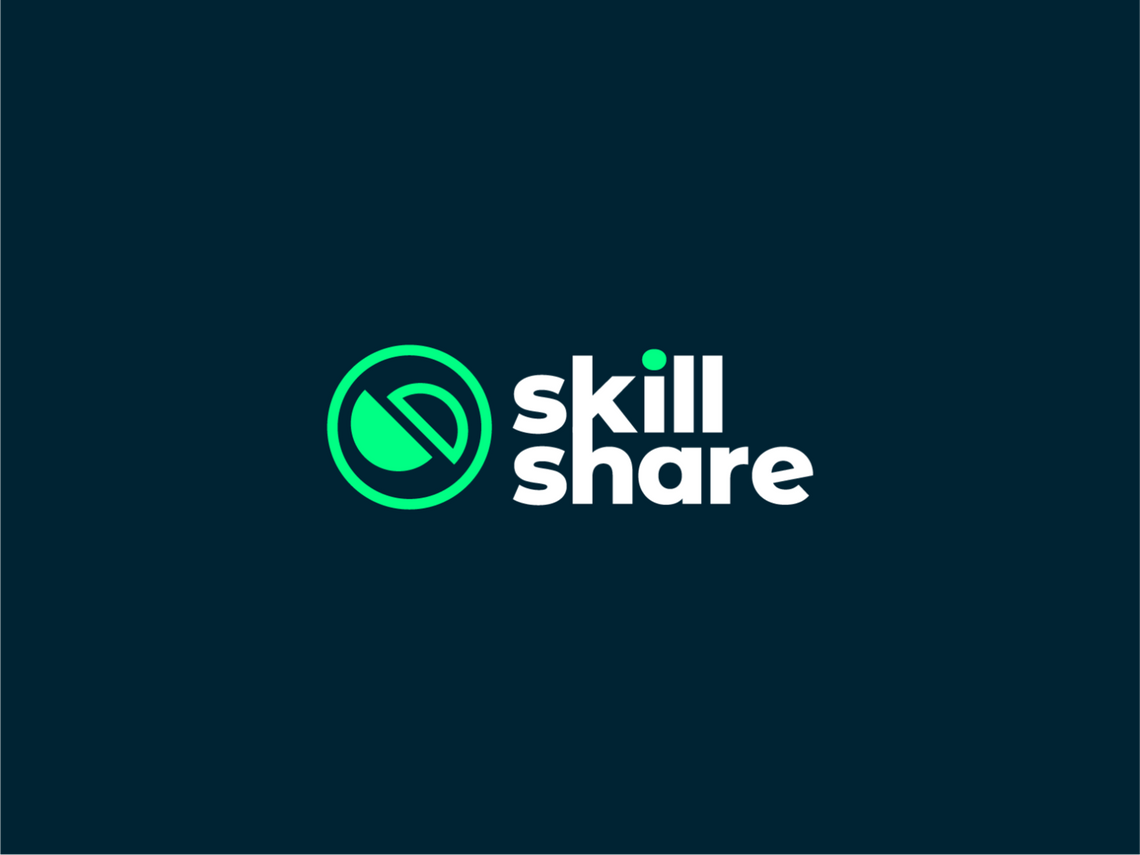 Skillshare is a platform similar to Youtube, but with a heavy focus on education. It allows people to create their own classes on any topic and upload it. As long as it is done in accordance with strict community guidelines, the creator earns revenue for views. The main difference between Skillshare and Youtube is that the latter cannot be consistently used for free — you must pay a subscription fee to see what's inside. Luckily, there are free courses, albeit not as deep as the paid ones. Additionally, new users get a free week to see what the platform is about and decide whether it's worth their time and money.
Advantages of Skillshare
Great variety. People can create classes on any topic, from archaeology to club music. No matter what you want to learn about, you will likely find topical lectures there.
Quality control. While there is no central system for creating classes on Skillshare, the community guidelines and rating-based reputation ensure that the study materials maintain a certain level of integrity.
Disadvantages of Skillshare
Unqualified teachers. Similarly to Udemy, people "working" on the platform are not necessarily accredited teachers.
Not an educational institution. By nature, Skillshare is not a school or even an online course. You won't be issued any certificate, and you will have nothing to prove your new qualification. Only use Skillshare for your personal development or entertainment.
Higher Education Online
EdX
Topics: computer science, data analysis, design, business, healthcare, humanities, mathematics;
Cost: 0-26,000 USD;
Duration: From 4 weeks (regular courses) to 4 years (master's programs).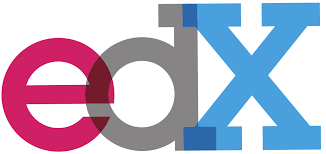 160 universities cooperate with EdX. Among them are the Massachusetts Institute of Technology, Harvard, California Berkeley, Stanford, and Oxford. 34 million students use the platform.
There are no amateur courses here — only official ones from the partner universities. Programs are divided into unverified and verified. The first are completely free and available at any time. The price for the latter varies from 50 USD to 1,000 USD. After successfully passing assignments and exams, the student receives a certificate from a university. EdX is considered the most sophisticated educational platform. Video lectures are 10 minutes long. Exercises to practice the material await students after each lecture. On average, the course lasts 4-12 weeks. There are also full-on master's programs available on EdX. They last from one to four years and cost from 9,600 USD to 26,000 USD.
Advantages of EdX
Recognized certifications. All EdX-issued certifications are globally recognized. This gives you the opportunity to enhance your resume with courses from Harvard, Stanford, Oxford, and others.
Pay-for-course policy. You do not need to get a monthly or annual subscription — pay only for what you choose.
Convenient schedule. You don't have to adjust your timetable. There are no hard deadlines on EdX — students learn at their own pace.
Disadvantages of EdX
Price. Paid courses are hardly cheap. A four-month course in finance will cost 846

USD

.
FutureLearn
Topics: business, art, medicine, history, IT, foreign languages, law, philology, environment, political science, mathematics, natural sciences;
Cost: from 0 USD (short programs) to 9,200 USD per year (degree programs);
Duration: 2 weeks to 5 years.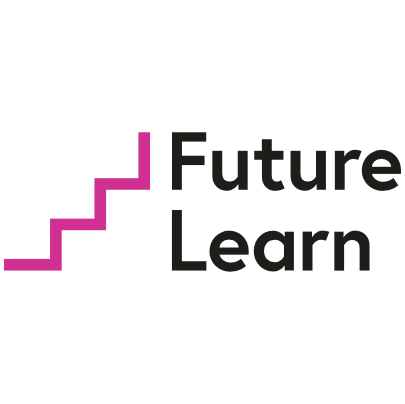 Among the partners of the platform are King's College London, Johns Hopkins University, The Open University, and the University of Michigan. There are some very non-standard courses there. For example, how genetics and medicine can help defeat cancer, how to create your own mobile game, or how to make education for children with autism more accessible.
FutureLearn offers commercial courses with and without certification. Here you can get Bachelor's, Master's, and even PhD degrees. Free electives are available at any time. Students ask clarifying questions to the lecturer or ask fellow students to explain difficult aspects on the forum.
All study materials for short programs are accompanied by small tests. On rare occasions, a student must take an exam at a special FutureLearn regional center in order to receive a certificate.
Advantages of FutureLearn
The number of courses. There are 9000 of them on the platform.
Flexible training schedule. Short and medium-length programs can be taken at any time.
Unlimited trial period. Once you subscribe, you have seven days to try any course for free.
Various subscription options. You can choose a set of services for 39

USD

per month or 189

USD

per year. Higher education programs start at 5,000

USD

/year.
Disadvantages of FutureLearn
Complaints about the low quality of free courses. Some free courses are either useless or poorly organized in the opinion of users. Before signing up for a course, be sure to read the reviews.
UoPeople
Topics: Business administration, health science, computer science, education;
Cost: from 2,460 USD (Associate degree) to 4,860 USD (Bachelor's degree);
Duration: up to 4 years.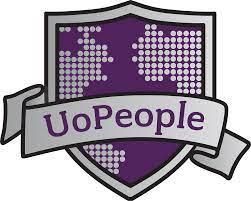 University of the People is an attempt to make higher education as accessible as possible. It is a not-for-profit American university that aims to minimize the cost of higher education by reducing the necessary infrastructure. It offers Associate's, Bachelor's, and Master degree programs — M.Ed and MBA.
The tuition fees are technically 0 — the students only pay administrative fees when applying for a course and finishing it. It makes each course cost 120 USD for undergraduate programs and 240 USD — for graduate ones. What's more, the students don't pay upfront for the entire program.
Advantages of UoPeople
Low fees. UoPeople offers one of the most affordable MBA programs in the USA.
Convenience. University studies can be completed from the comfort of your home.
Scholarships. For those who still can't afford the fees, the university's partners offer financial aid.
Disadvantages of UoPeople
Not an accredited university.While it is listed[6] as a candidate with WASC, it currently isn't a properly accredited higher education institution.
Less convenient than most. UoP conducts what essentially is conventional degree programs over distance. The university requires that its students attend the seminars and lectures on schedule, as well as complete assignments.
Unusual online courses
The art of storytelling from Pixar. The course is publicly available on the platform Khan Academy. It is part of the project Pixar in a Box, which allows you to look behind the scenes of the studio. Here the viewer can see how the actors do their work, how special effects and animated characters are created. In the "Art of Storytelling" course, the lecturers will tell you how to make your speech interesting and memorable.
Superhero morality. A course by SmithonianX "Power and Responsibility. Doing Philosophy with Superheroes" in partnership with Harvard covers the philosophical background of popular culture's idols — superheroes. From moral relativism through the lens of Deadpool's exploits to Spiderman's take on the duality of man, you will be offered to understand complicated concepts through familiar, easily readable examples.
Osteoarchaeology. This Coursera course will teach you to understand human skeletons. The bones have surprisingly much to tell — from the age and sex of the deceased person to their ailments, and even their lifelong habits. By completing the course, you will be able to decipher the secrets of long-gone generations — or flaunt your skill at an anthropology museum.
Studying abroad with UniPage
Want to study at a foreign university but don't know where to start? We can help!
Our specialists will find a university, arrange your documents, fill out the applications, and stay in touch until you receive an offer.