Need help with admission?

The history of Massachusetts Institute of Technology

The institute was founded on April 10, 1861, two days before the start of the Civil War. The idea of establishing a new polytechnic institute belonged to the professor of natural philosophy, William Barton Rogers, who later became the president of MIT. Rogers wanted to create a university with a teaching methodology that is different from other universities: the professor believed that science is developing rapidly, and the classical principles of teaching can not keep up with the real economic situation.
First classes began in 1865. First, MIT was located in Boston, the ​​Back Bay area, but in 1916 the university moved to Cambridge. The institute was favorably different from other universities as it had a practical orientation, in a short time it became a leader in the field of engineering. The beaver was chosen as the mascot of the institute, due to this rodent's natural talent for engineering.
War and the post-war periods proved to be very productive for MIT. The educational institution has become a platform for military research. During the Cold War, MIT students took an anti-war position. They went on strike, demanding that the Massachusetts Institute of Technology stop all military research. The students were heard, the military laboratories were renamed, but as a result the government greatly cut the funding of the university. However, this had little effect on its subsequent achievements. Today, MIT is considered to be the leading engineering university in the world.
For one and a half centuries, this educational institution has been and remains an innovator in the field of engineering, high technology and artificial intelligence. Also, it was here where Ellen Swallow Richards studied in the XIX century — the first American woman to be admitted to the Polytechnic Institute and to receive a degree.
Massachusetts Institute of Technology (MIT) is one of the most famous technical universities in the United States and around the world, an innovator in the field of robotics, artificial intelligence and IT.
Location
Boston, United States
International students
3,647
Advantages of MIT

Versatility. MIT is known primarily as a leading research engineering university, but humanities and economic specialists also receive a good quality training here. The Institute consistently ranks high in the international ratings in the field of business and management: 1st place in THE[1], 4th place in QS[2].
Scholarships and grants. Along with several prestigious universities in the US, Massachusetts Institute of Technology has a need-based system. This means that talented students will not be hindered by high tuition costs. Based on the student's family income, MIT provides scholarships to all those in need.
Accommodations on campus. The university guarantees on campus housing for its students for all four years of study and in some cases even longer. Ten residences for bachelor's students, six dormitories for master's and doctoral students, two housing complexes for student families, as well as additional housing options from student associations make accommodation for students as accessible as possible.
The opportunity to participate in research. At MIT there is the Undergraduate Research Opportunities Program (UROP), which allows the students to participate in applied research in collaboration with faculty members while they are doing their bachelor's studies. In some cases, the work done under UROP is even paid.
Tuition fees at MIT
Type
Age
Duration
Cost/year
Bachelor's
16+
4 years
53,450

USD

[3]
Master's
20+
1-2 years
53,450

USD

[4]
Master's at MIT Sloan
20+
1-2 years
77,168-133,475

USD

[5]
Doctoral
21+
3 years
53,450

USD

[4]
The cost of training at MIT is the same for everyone, regardless of the level of training. For master's and doctoral studies, the amount is usually divided into semesters. The only exception is the master's programs at the MIT Sloan School of Management (MBA, Master of Finance, Master of Business Analytics, SM in Management Studies , etc.)[5]. Current prices must be checked on the university website.
Additional expenses

Item
Cost[6]
Housing
8,253-18,135

USD

Meals
1,770-5,960

USD

Study materials
820

USD

Application fees
340

USD

(2,200

USD

for MIT Sloan)
Personal expenses
2,160

USD

Medical insurance
3,269

USD

Total per year
16,612-30,684

USD
Faculties of Massachusetts Institute of Technology
MIT has five schools. Unlike many American universities, MIT does not limit schools exclusively to graduate programs: bachelor's studies also take place under their supervision. The schools are divided into departments, which are assigned numbers to denote their respective courses, or programs[7].
Most students attend an engineering school — about 70% of bachelor's and 45% of master's and doctoral students[8]. Next is the school of science and the school of management. Among the most popular specializations are computer science, physics, electronic engineering, mathematics and biology[9].
The newly formed MIT Schwarzman College of Computing has a special status. Being a completely new unit that is interacting with all of the MIT schools, the College does not accept students yet, but in the future it is planned to open new programs in the field of artificial intelligence, as well as create interdisciplinary programs from existing courses[10].
Schools and colleges MIT by the founding year
MIT infrastructure
The main campus is located in Cambridge stretching along the Charles River Basin for almost 2 kilometers. More than 30% of the population are MIT and Harvard students, making Cambridge a real student city. Bicycles are popular here, the city has several subway stations and it is connected with nearby megalopolises by a railway line and bus routes. On campus there are more than 30 parks and squares, as well as more than 60 art pieces in public spaces.
Massachusetts Avenue divides the campus into approximately two parts: educational buildings — to the east, dormitories and other infrastructure — to the west. The historical Maclaurin buildings remain the heart of MIT, built in 1916 they are connected by underground tunnels. At the beginning of the XXI century, a few additions were constructed designed by the renowned architects Frank Gehry, Stephen Hall and Fumihiko Maki. New buildings are distinct, their modern look contracts greatly with the classical architecture of the Boston agglomeration.
In their academic and research endeavors, MIT students have the opportunity to use the most cutting-edge tools, including high-tech laboratories and coworking spaces. Specialized campus equipment includes 3D printers, lasers, wind tunnels, drone and robot testing laboratories. A special role in the development of research and entrepreneurship is played by interdisciplinary structures such as the MIT Media Laboratory, The Koch Institute for Integrated Cancer Research, MIT.nano nano-laboratory and others.
Cambridge's vibrant neighborhoods are located around the MIT campus, including Kendall Square, the center of industry and innovation research. Many large IT companies are located here. In the near future, the Institute plans to use Kendall territory for the construction of new facilities: an open venue for public events, a museum, a bookstore, admissions office buildings, a new family hostel, etc.[11]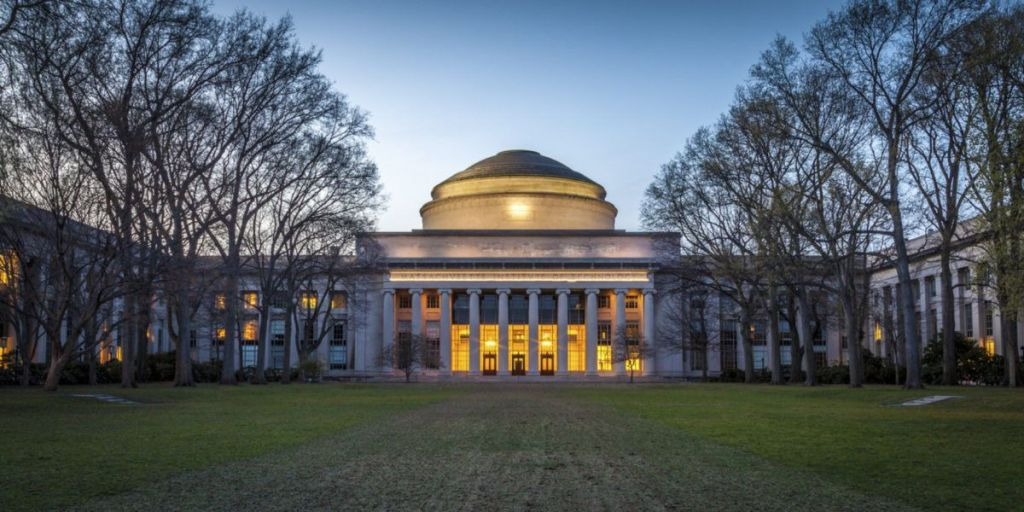 The cost and living conditions at MIT dormitories

MIT bachelor's students are guaranteed to have accommodation on campus in one of ten residence halls for the entire duration of their studies[12]. Freshmen are obligated to live there. With the exception of the female-only McCormick Hall, all of the institute's hostels are mixed.
Since each residence is a full-fledged community with its own unique features, students are offered to choose one upon admission: they study a special guide and indicate priorities for the eight residences they like. Distribution takes place in August via a special lottery[13].
In the second year of study, students can stay in the residence or move to a dormitory, which is at the disposal of any student community with which they associate themselves. These may be fraternities, sororities, or independent living groups — FSILG[14]. Approximately 24% of senior students use this option.
Almost all MIT hostels offer standard rooms for 1-2 (less often 3-4) people with furniture for a comfortable stay. Kitchen, bathroom and shower, as a rule, are in common use. Block type dormitories are also common, where amenities are designed for 2-3 rooms. The cost of living varies from 8,240 USD to 11,790 USD per year[15]. For an additional fee, students can include meals in the dining room in their plan (breakfast, brunch, dinner, and even evening snacks are available). The residences also have study and game rooms, common living rooms, lounge areas, sometimes a gym, dance and/or creative studios and other spaces for study, work and entertainment.
For those who study at master's and doctoral levels there are six dormitories of block or apartment type, also located on campus. The cost is from 838 USD to 2,083 USD per month.
Two more housing complexes are designed for student families: here you can find fully equipped apartments: from small studios to full-fledged one-bedroom apartments, costing from 1,517 USD to 2,148 USD per month.
Details on campus accommodation can be found on the MIT Housing website.
Need help with admission?

MIT Admission process
Bachelor's admission process
Admissions Office opens its doors in August a year before the start of studies. By this time, applicants are already advised to take exams and collect documents. Unlike most universities, the Massachusetts Institute of Technology can enroll applicants that are younger than 17 years old if the applicant managed to finish school early.
As a rule, all applicants must submit the results of a standardized American exam SAT or ACT, as well as two SAT Subject Tests: one in maths (level 1 or 2), the other in the field of exact sciences (physics, chemistry or biology). For foreign applicants, there is an alternative: to pass TOEFL instead of SAT (recommended for those who are not very proficient in English and had little practice). For TOEFL exam there is a minimum and recommended score (see table below). There are no such restrictions for SAT, but it should be kept in mind that according to statistics, SAT scores of applicants are extremely high.
In a digital application it is required to indicate the desired specialization, but this is only necessary to demonstrate the current interest of the future student: in the second year, the student will have the opportunity to choose her major without any quotas, restrictions and additional competitions[16].
The process of entering MIT is divided into the following stages:
Pass exams: SAT/ACT or TOEFL + 2 SAT Subject Tests;
Create an account in the university system (MyMIT account);
Prepare required documents;
Submit an application for admission in MyMIT (personal data, essays, recommendations, test results)[17];
Pay the registration fee (75

USD

) or submit a fee waiver request;
Upload the documents that were not previously submitted to one of the two deadlines (Early Action, Regular Decision);
Pass an interview in person or via Skype (in case of the MIT Educational Counselor (EC) being absent at the place of residence, this stage may be skipped, which will not affect the application process);
Wait for a decision of the commission;
Submit an application for material assistance;
Upload the school performance report for the last six months of the year — February Updates & Notes Form, including for applications approved in December (available in MyMIT from mid-January);
Confirm the intention to study at MIT;
Apply for a student visa.

Minimum TOEFL scores for bachelor's programs

| Exam | Minimum | Recommended |
| --- | --- | --- |
| Internet Based Test (iBT) | 90 | 100+ (23+ for each part) |
| Revised Paper-Delivered Test (rPDT) | 90 | 23+ for each part |
| Paper Based Test (PBT) | 577 | 600+ |
MIT admission calendar for bachelor's programs
| Stage | Early Action | Regular Decision |
| --- | --- | --- |
| Examinations (one year before the start of studies) | March — November | March — December |
| Application deadline (including all documents) | November | 1 January 1 |
| An interview | November | January |
| Admission Committee decision | mid-December | mid March |
| Submission of mid-term academic performance/deadline for applying for financial assistance | until February 15 | until February 15 |
| Confirmation of intent to study | until May 1 | until May 1 |
| Classes start | September | September |
* The dates must be checked on the university website
Documents for admission to the MIT bachelor's programs

Electronic application (filled out on the MyMIT website);
The official transcript with current grades;
Statement of purpose in the form of an essay that answers the questions posed in the application;
The results of two SAT subject tests (mathematics + biology, physics or chemistry)[18];
Two letters of recommendation (one recommendation from a teacher of mathematics or science, the second from a teacher of the humanities/social sciences or English)[19];

If the documents are not in English, then in addition to the originals, it is also necessary to provide translations made by a professional translator or a school teacher (with a signature and the date of translation)[21].
MIT Graduate admissions
In order to enter one of the 46 master's or doctoral programs at MIT, an applicant must have a bachelor's and/or master's degree in a relevant field. However, the admission process is very decentralized even among the faculties of the same school: some departments require work experience, while others, on the contrary, allow the applicants with no work experience related to the direction of training. Each program has its own online application and set of requirements that should be specified directly on the page of a program.
Particular attention should be paid to the language exams TOEFL/IELTS: in some cases, the selection committee indicates them as interchangeable (or may indicate one as preferred), in others, only IELTS is accepted. The same principle applies to the standardized tests GRE/GMAT: most often the preference is given to GRE.
Choose the right program and get acquainted with the requirements;
Pass a standardized test and language exam;
Submit an online application;
Pay the registration fees (for most programs 75

USD

; for LGO, MBA — 250

USD

; for MBAn, MFin, MSMS — 150

USD

; MIT Sloan PhD — 95

USD

);
Upload the documents that were not previously uploaded before the deadline (the date must be specified on the university website);
Pass an interview (if necessary);
Submit financial assistance requests;
Confirm the intent to study at MIT;
Apply for a student visa.

Minimum IELTS/TOEFL points for admission to the master's and doctoral programs MIT
MIT admission calendar for Master's and Doctoral studies
Most deadlines occur on December 15 and early January, but some programs have multiple deadlines for receiving applications at an earlier or later date. Actual dates must be specified on the program pages.
| Stage | Approximate date |
| --- | --- |
| Opening of online applications | September (one year before the start of the training) |
| Application deadline | December / January |
| An interview and evaluation process | January / February / March |
| Deadline for submitting a financial assistance request | April 15[22] |
| Start of classes | September |
Documents required for admission to the MIT doctoral and master's programs

Main list of documents:

Online application;
A transcript with grades from the previous/current place of study;
A statement of objectives, describing your study plans;
Three (rarely two) letters of recommendation;

Depending on the program, the list of documents may also include:

CV or resume;
Samples of written essays;
Essay that answers a set of posed questions or an academic essay;
Video statement (for many business school programs);
A statement of purpose and research statement;
Excerpts from published work or speeches at conferences;
Portfolio (for programs in architecture, design and some others).

Original documents that are not in English should be submitted with notarized translated copies.
Admission statistics of the Massachusetts Institute of Technology
The percent of applicants that got admitted to the MIT bachelor's programs in 2019
| Applicants | Applications | Accepted |
| --- | --- | --- |
| Total | 21312 | 1427 (6.7%) |
| Of them foreigners | 4,327,134 | (11%) |
| Early action | 9600 | 707 |
| Regular Decision (New + pending after the Early Action) | 11712 + 6350 | 530 + 190 |
| Put on waiting list | 460 | 17 |
| Male to female ratio | - | 53% / 47% |
The percent of applicants that got admitted to the MIT master's and doctoral programs in 2019
| | |
| --- | --- |
| Total | 29114 |
| Accepted | 3670 (12.6% ) |
| Of them foreigners | 42.5% |
| Male to female ratio | 63%/37% |
SAT/ACT statistics of MIT applicants in 2019
| | |
| --- | --- |
| SAT part of the exam | Average score (25% -75%) |
| SAT ERW | [730, 780] |
| SAT Math | [790, 800] |

| | |
| --- | --- |
| ACT part of the exam | Average score (25% -75%) |
| ACT English | [35, 36] |
| ACT Mat | [35, 36] |
| ACT Composite | [34, 36] |

Read more
SAT part of the exam
Average score (25% -75%)
SAT ERW
[730, 780]
SAT Math
[790, 800]
ACT part of the exam
Average score (25% -75%)
ACT English
[35, 36]
ACT Mat
[35, 36]
ACT Composite
[34, 36]
Learning process of MIT
Harvard University study calendar

| | |
| --- | --- |
| Autumn semester | from September 4-9 to December 9-14 |
| Exams (4-5 days) | from December 13-18 to December 17-22 |
| IAP (4 weeks) | from January 3-9 to January 28 — Feb 3 |
| Spring semester | from February 1-6 to May 10-16 |
| Exams (4-5 days) | from May 13-19 to May 18-24 |
| Commencement (2 days) | from May 26 to June 2 |
| Summer exams | from June 6-12 to August 16-22 |

In January, MIT organizes the Independent Activities Period (IAP). For four weeks, students and teachers are exempted from scheduled classes and instead interact more freely. As part of the IAP, special lectures and workshops are held, students work on individual and group projects, organize their own activities, etc. Participation can earn you up to 12 credits.

During semesters, there are holidays and a short Spring vacation (about 5 days). The summer educational session is intended for graduate students who study on a more intensive academic calendar. A detailed academic calendar for the next 5 years is listed on the university website.
Bachelor's: the structure of programs
Bachelor's programs at MIT are characterized by a fairly large set of specializations: 54 majors and 58 minors[23]. All programs are full-time (4 years) and lead to obtaining a Bachelor of Science degree. To successfully complete the training, the student, first of all, must master the basic General Institute Requirements (GIRs). This includes the following elements[24]:
Science Requirement (6 subjects in the field of exact and natural sciences — chemistry, physics, maths, biology);
HASS Requirement (8 subjects in the field of humanities, arts, and social sciences);
REST Requirement (2 subjects from the list of Restricted Electives in Science and Technology);
Laboratory Requirement (earn at least 12 credits for laboratory classes);
Physical Education Requirement (swimming and other sports courses).
Most basic disciplines are taught during the first two years of study. Starting from the 2nd year, a specialized Departmental Program is also added to the curriculum, which corresponds to the chosen major. Throughout the entire period of study, students can expand and deepen their knowledge with the help of electives, as well as acquire up to two additional specializations.
In addition to the academic program, each student has the opportunity to participate in research projects along with the faculty. One striking example is the Undergraduate Research Opportunities Program (UROP).
Graduate: features and structure of programs
MIT Schools offer students the following graduate degrees:
Master's: SM, MArch, MASc, MBA, MBAn, MCP, Meng, Mfin;
Engineer's: CE, EE, EAA, ECS, EnvE, MatEMechE, NavE, NuclE;
Doctoral: PhD, ScD.
A special feature of MIT as a technological institute is engineering degrees, which involve obtaining more advanced knowledge and competencies, compared to the master's programs, in the field of engineering and exact sciences, but at the same time place less emphasis on research compared to doctoral programs. As a rule, education here lasts 2 years. The duration of study for the remaining programs varies from 1 to 3.5 years, depending on the specialization.
Graduate and doctoral students can also choose one of the existing interdisciplinary programs[25] or create their own educational trajectory with the support of the faculty. In general, any program implies the possibility of choosing subjects for study within the various departments, provided that the final curriculum meets the requirements of the main specialization.
The MBA at MIT
MIT is known worldwide as a true forge of gifted engineers, but much attention is also given to the humanities and economics. For example, MIT Sloan School is one of the most prestigious business schools in the world (US News — 1st place, QS — 3rd place), which diplomas are highly valued by well-known companies in all corners of the planet.
Enrolling in Sloan is very difficult, because the admission committee is more likely to select applicants with decent business experience who have professional achievements, excellent GMAT or GRE test results, and good recommendations from employers or professors. An equally important stage of entering a business school is a personal interview, which can be held at the university itself, via Skype or in large cities around the world.
At Sloan you can get a master's degree in finance, an MBA, or even a PhD. The cost of training in the classical MBA program is about 79,000 USD per year[5].
Enter a university abroad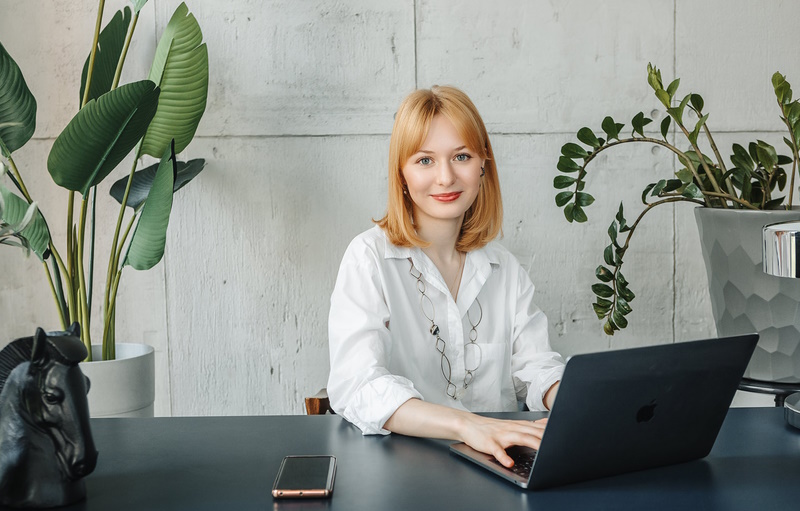 Scholarships and grants at the Massachusetts Institute of Technology
The doors of MIT are open to all talented applicants, regardless of the country of residence. Moreover, almost all types of financial assistance are available to foreign students on the same basis with US citizens. The university admission committee does not consider the size of the candidate's bank account, but the applicant himself, his potential, ability to think and find innovative solutions for simple problems. Therefore, most of the financial assistance is awarded based on the financial situation of the student (need-based aid).
For bachelor's programs, the most common is MIT Scholarship, the average size of which is 48,000 USD per year[26]. Scholarships are given to 59% of students. If the student's family income is below 90,000 USD, the Massachusetts Institute of Technology promises to cover all the costs of student education (the cost of the course itself, accommodation in a university dormitory, travel and meals), which actually allows about 31% of undergraduate students to study at MIT for free. To receive financial assistance, the applicant must provide a package of documents, which includes a certificate of parental income and a bank statement on the status of accounts. In addition to MIT Scholarship, a first-year student may receive a small amount of money to cover the costs of moving (First Year Grant — 2,000 USD).
The US government also offers a number of federal grants for bachelor's students[27]. One of the most famous is the Federal Pell Grant that offers 6,345 USD. Usually, a student submits a Free Application for Federal Student Aid (FAFSA®) every year, according to which his candidacy is automatically considered for all available grants.
Finally, student loans, which, unlike grants and scholarships, need to be returned after some time, are a fairly common way of financing studies. At MIT, the only loan program available to foreign students is MIT Technology Loan which offers loans with 7% interest for up to 10 years after graduation. Interest also begins to accumulate only after graduation. For amounts over 3,400 USD a surety is required.
At the graduate and doctoral level, financial assistance is provided by individual schools and departments. The possibility of obtaining it largely depends on the specific program. For almost half of MIT students financial support takes the form of paid positions: research or teaching assistants[28]
About 26% of students receive fellowships based on low income, various achievements, and research activity[29]. Future academics are often financed by alternative funds, well-known IT corporations and large research companies, which look after their employees. The amount of assistance may partially or fully cover the cost of training (depending on the scale and importance of the research project)[30].
Some graduate students participate in paid internships or work as resident tutors for bachelor's students living in a dormitory.
International exchange programs at MIT

Students at the Massachusetts Institute of Technology are given the opportunity to study at the most prestigious universities in the world. For example, students of years 2-3 with knowledge of the Spanish language can apply for an exchange semester at the Universidad Carlos III de Madrid in Spain, under the MIT-Madrid Program with an internship included.
Active cooperation in certain areas of education is organized with Imperial College London: semester and one-year exchanges, as well as summer research programs (mainly for engineering specialties) are available for students.
MIT partners also include: The University of Edinburgh, London School of Economics, University of Oxford and many other universities in Britain, Australia and China.[31]
MIT International Science and Technology Initiatives (MISTI) is a widely known program, according to which each year over 1000 students of all levels undergo internships, teach and do research in more than 25 countries. It is worth noting that the program requires the student not only to know the language, but also to fulfill a number of requirements, which include the development of a number of courses and the writing of special course work on culture, history, politics and other features of the host country[32].
Additionally, there are short-term summer and winter exchanges during the Summer Session and Independent Activities Period (IAP).
Double degree programs at the Massachusetts Institute of Technology
Online courses at MIT

MIT organizes online training, mainly through two resources:

MITx — MIT courses on one of the largest MOOC platforms created by MIT and Harvard — edX. Classes are taught by university teachers. Most courses are offered free of charge, however, to receive an official document on the successful completion of the course, as a rule, a fee of 49-175

USD

is required. Within the MITx, there are also MicroMasters programs that involve the several courses of graduate level and passing examinations in a proctoring format with the possibility of subsequent enrollment to the full-time accelerated master's program of MIT or other leading universities.
MIT OpenCourseWare (OCW) is an open, constantly updated database covering educational materials of more than 2,450 courses directly taught at MIT. In fact, this is an online version of all university curricula. The resource is intended for MIT students who use it for independent work, and for people around the world who want to get an education at one of the leading universities in the world. Course materials can be freely used, copied, distributed, modified and translated for non-commercial educational purposes.
Prospects after graduating from Massachusetts Institute of Technology
Graduates of Massachusetts Institute of Technology are always in demand on the labor market. According to statistics, 39% of bachelor's students receive a job offer after completing an internship during their studies. About 53% of students find jobs through job fairs, 38% get jobs thanks to MIT partnership agreements, 47% get jobs through the institute's career services, professional conferences or other networking sites. The total amount exceeds 100%, due to the fact that such resources often serve as a substitute for each other.
Of all graduates, approximately 55% choose work, 36% continue their education at MIT and other leading universities in the world (including Stanford, Harvard, University of California, Cambridge and others). As for graduate students, 82% choose job placement as the next step, 13% choose further studies in doctoral studies.
Degree
Average salary
SB
89,710

USD

SM
105,238

USD

MEng
119,473

USD

MBA
145,598

USD

PhD (postdocs)
64,258

USD

PhD (employment)
122,755

USD
leading areas of employment are IT, finance and insurance, research. Massachusetts Institute of Technology graduates are offered jobs by well established companies such as Google, Apple, Oracle, Boeing, Microsoft, Amazon, Ford Motor Company, McKinsey & Company, US Air Force, Bank of America, Amgen, ExxonMobil , etc.[34]
Doctoral students receive proposals from the institute itself, as well as from Harvard, Stanford and Princeton universities.
Scientific achievements of MIT
A Mars rover has been created at MIT that will produce oxygen from carbon dioxide.
In 2014, scientists from the Institute invented a material from wax and foam, which can change its state from solid to liquid and vice versa.
The specialists of MIT invented a stereo screen that corrects eyesight without glasses.
The institute is working on a technology for transmitting the electricity wirelessly.
The Massachusetts Institute of Technology is creating a "smart" uniform for the US Army with microfibers that detect light, heat, and send signals.
The Institute is working on the project Dark Light: scientists are trying to create dark matter in a laboratory.
Famous MIT alumni

Kofi Annan, a public and political activist, 7th UN Secretary-General, received the 2001 Nobel Peace Prize.
David Scott — an astronaut, the commander of the Apollo 15 spacecraft, is one of the 12 lucky people who managed to visit the Moon.
Phillip Sharp is a famous geneticist who received the Nobel Prize for discovering the RNA splicing in 1993.
Robert Neuss, an American engineer and entrepreneur, is one of the inventors of the integrated circuit and co-founder of Intel IT.
Dolph Lundgren — a famous American film actor, a master of martial arts, producer, screenwriter and director. He studied at MIT and received a Fulbright scholarship.
Need help with admission?

Interesting facts about the Massachusetts Institute of Technology
At Harvard Bridge there are interesting Smoot-marks. This unit of length was invented by MIT students in 1950. They moved Oliver Smoot (a university student) across the bridge and made appropriate marks. As a result, the guys decided that the length of the bridge is 364.4 smoots plus one ear. Interestingly, this measuring unit is used, even though rarely. It is 1.7 meters. A former student at the Institute, Oliver Smoot subsequently became the head of the International Organization for Standardization.
According to the plot of the movie Iron Man, the main character Tony Stark (Robert Downey Jr.) graduated from the Massachusetts Institute of Technology.
A famous mathematician, Nobel Laureate in Economics, John Forbes Nash Jr. worked at the school. His life story is featured in Ron Howard's movie A Beautiful Mind.
The Institute does not award honorary degrees: it is believed that one can only be proud of one's achievements, and completing MIT is already a great honor. The honorary professorships were awarded only two times in exceptional cases: Winston Churchill and Salman Rushdie.
For the first time, the term "hacker" was used at MIT, it was originally applied to students who found a quick way to solve a particular problem, but the method itself was not particularly original or elegant.
Anyone can listen to a course of lectures from MIT teachers on the official website of the institute.
The Massachusetts Institute of Technology owns its own nuclear reactor.
Photos of the Massachusetts Institute of Technology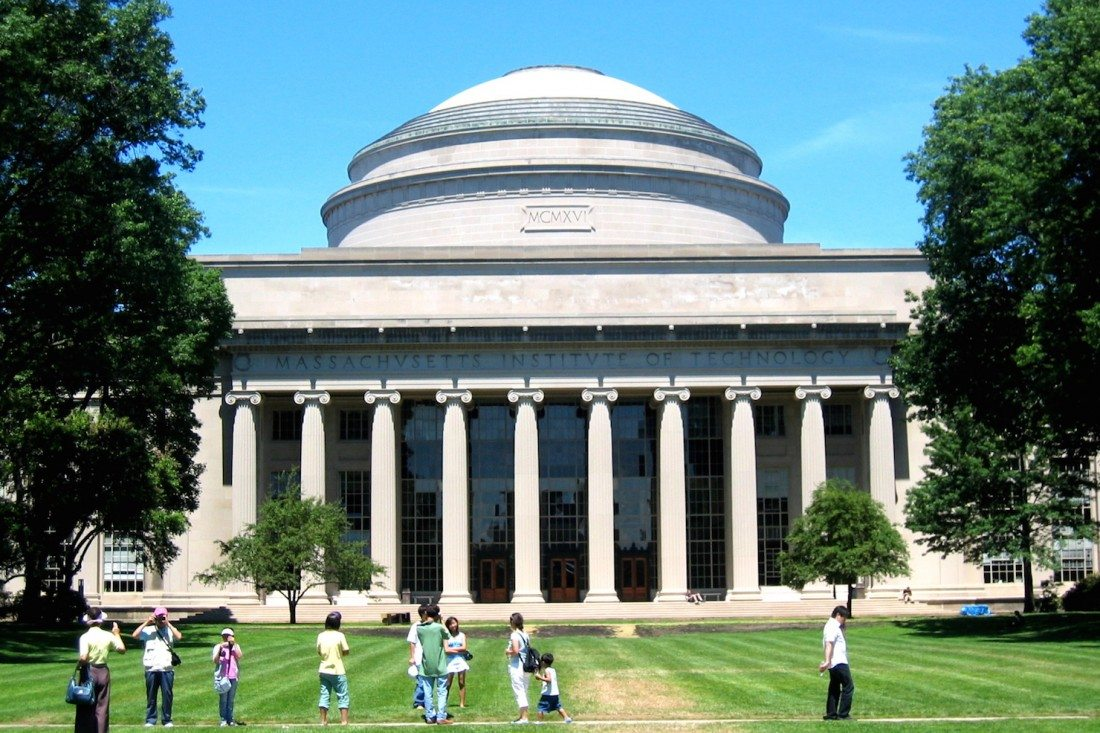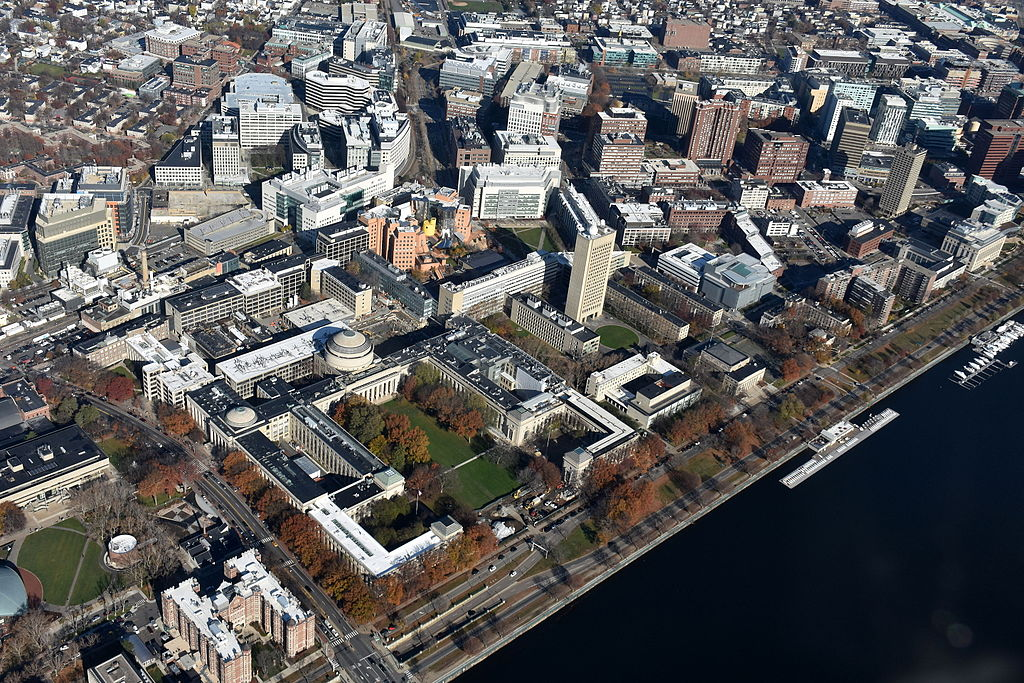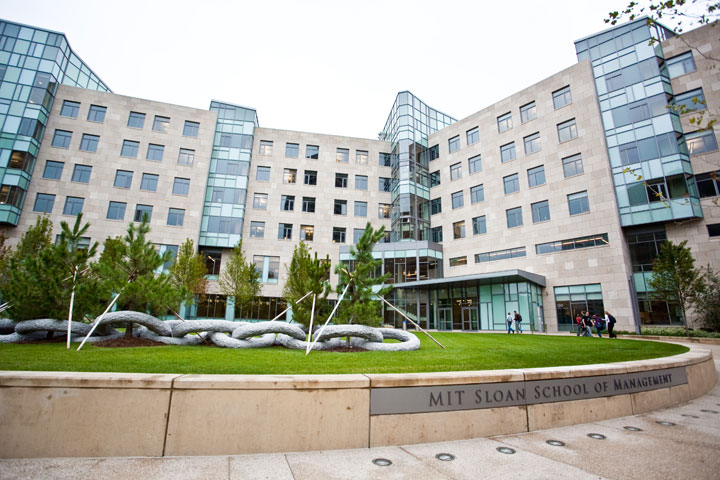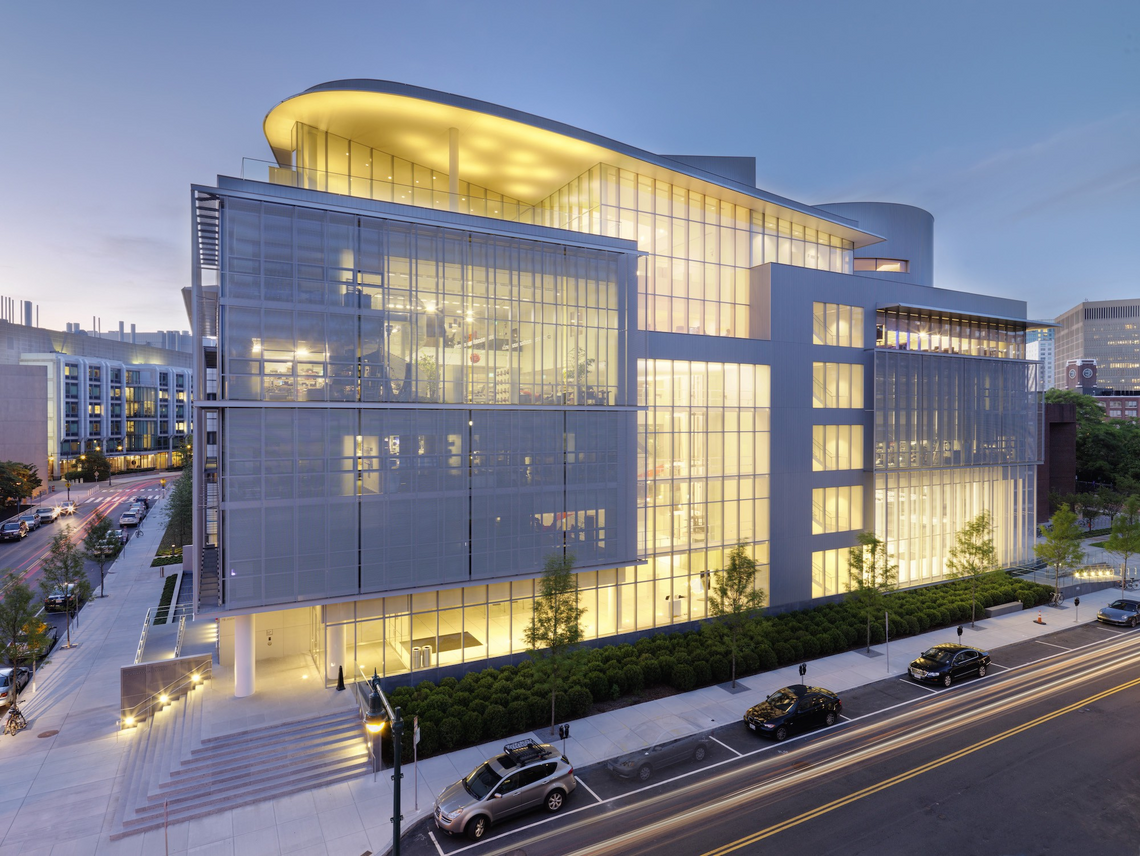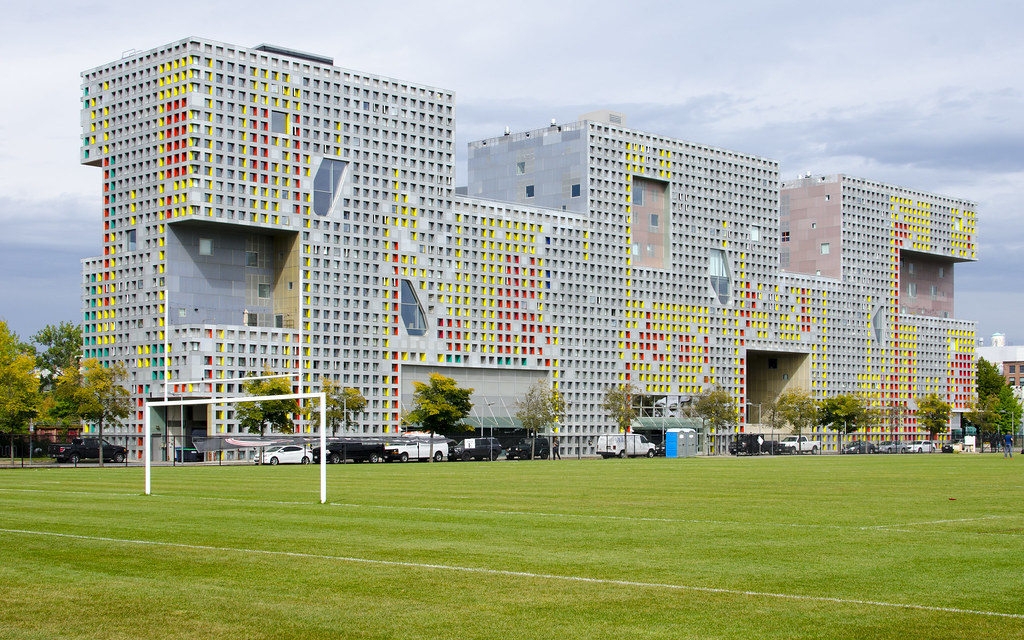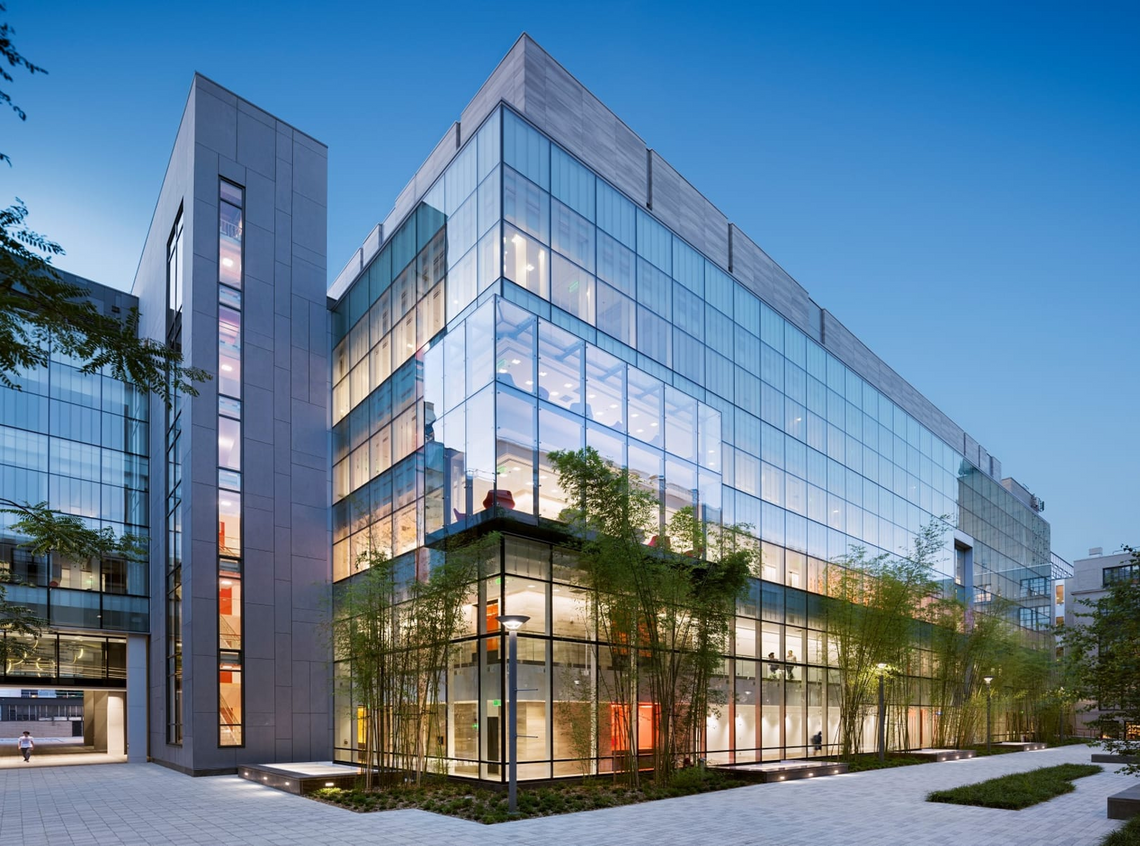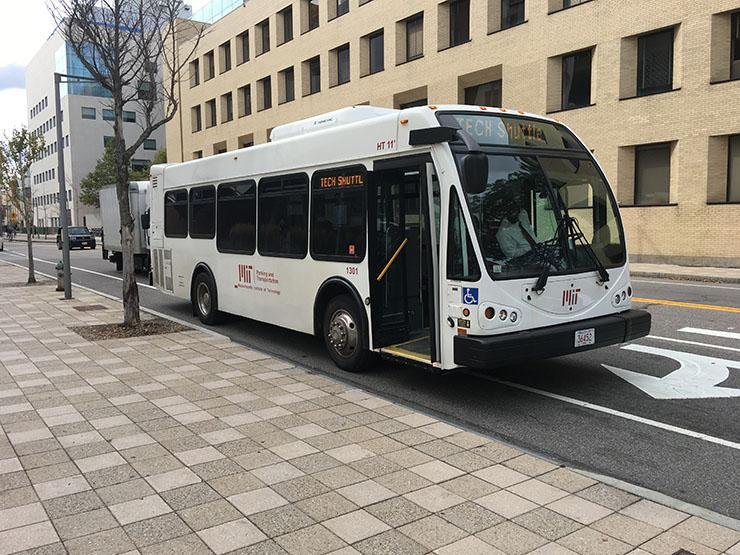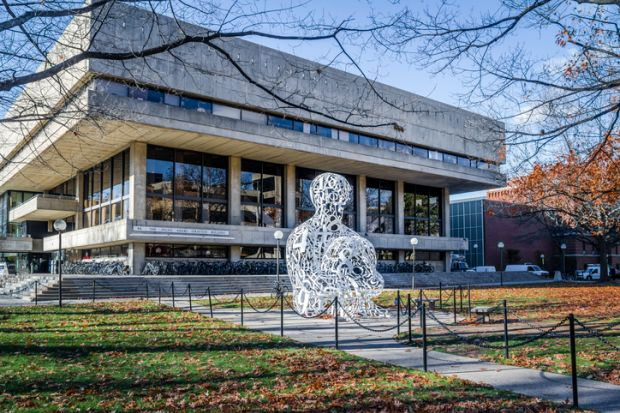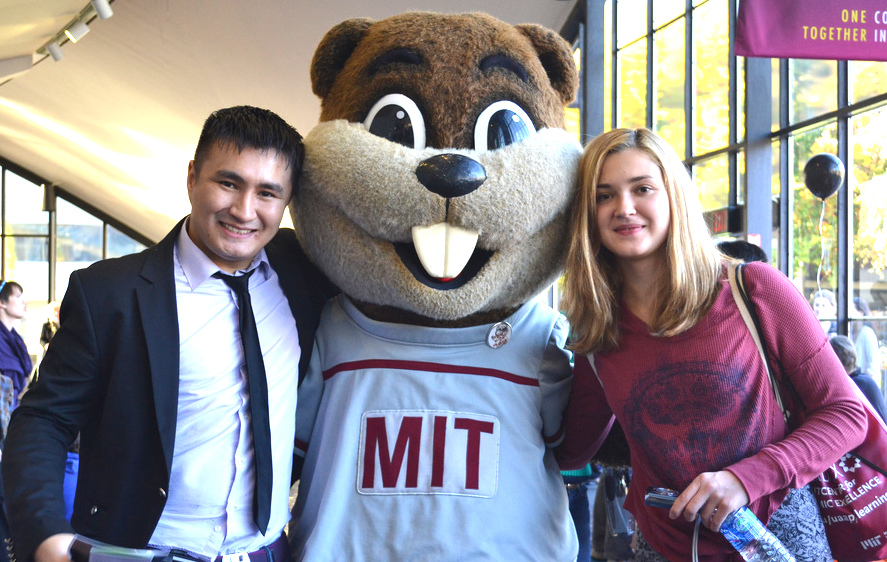 Studying abroad with UniPage
Want to study at a foreign university but don't know where to start? We can help!
Our specialists will find a university, arrange your documents, fill out the applications, and stay in touch until you receive an offer.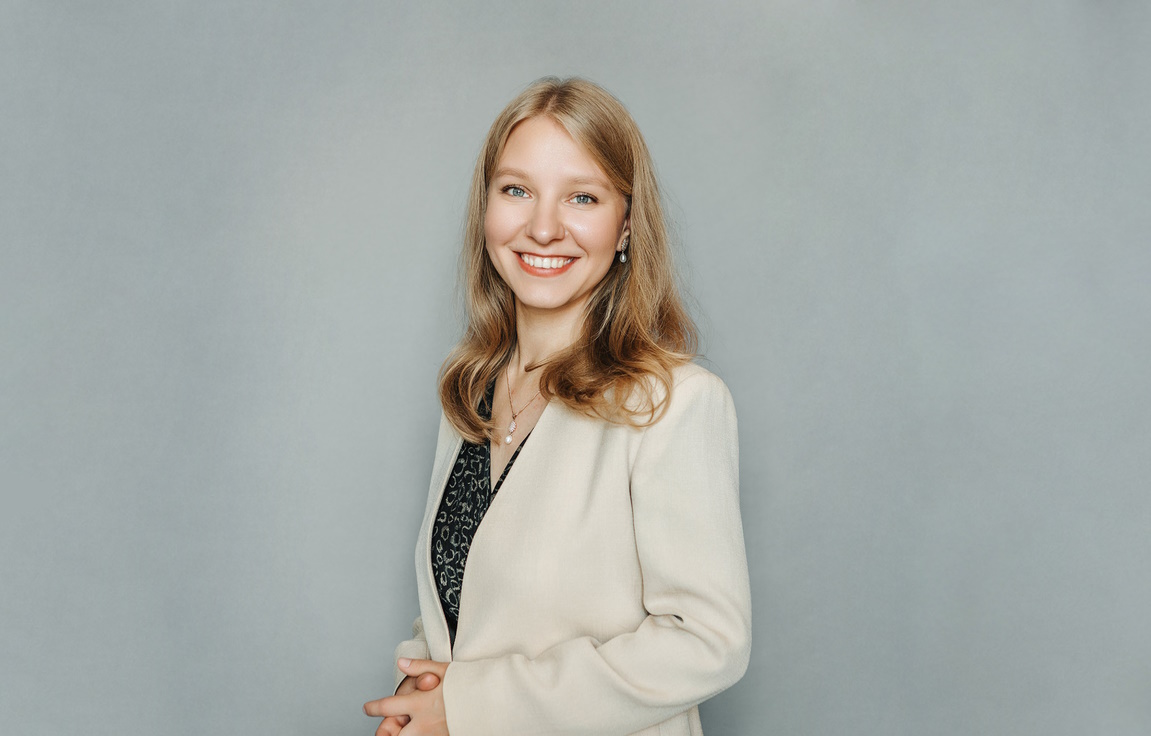 Universities in United States