Advantages of language courses in the Philippines
Wide choice of schools. On every island, you will definitely find a language school. And this applies not only to large cities like Quezon City, Manila, and Davao, but also smaller ones in terms of size and population — Cebu, Bacolod, and Dasmariñas.
Conditions for language practice. English is the official language of the Philippines. It is spoken in the media, written in books, and used in courts and shops. Therefore, the locals know the language well. In addition, Filipinos are very friendly, open people who enjoy communicating with foreigners.
Low prices. The cost of living in Philippine student residences is much lower than in other English-speaking countries (UK — 236

USD

/week, Malta — 171

USD

/week, Australia — 251

USD

/week) and starts from 179

USD

per week. Food prices are the lowest among neighboring Asian countries (Singapore — 209

USD

/week, Taiwan — 230

USD

/week).
Enchanting nature. Language courses in the Philippines are a 2-in-1 experience — you not only actively learn the language, but also enjoy the rich nature. After classes, you can lie down on the white sandy beaches and taste exotic fruits. If you are a fan of outdoor activities, you can go see volcanoes, visit the jungle, explore caves with underwater rivers, and much more.
Disadvantages of language courses in the Philippines
Standard course selection. Language schools began to appear in the Philippines closer to 2000, so they have not yet managed to create any unusual programs. All schools offer a standard set of courses — General English, Business English, Exam Preparation, and Junior. Unlike other English-speaking countries, there are no programs with specific options, such as Study and Work (which allow you to combine language learning with internships) or English 50+ (special courses for the older generation).
Hot and humid climate. In the Philippines, the average temperature is 27°C in a humid atmosphere. Because of this, excess liquid is excreted slowly and the body overheats, and even breathing becomes difficult.
Price. Despite the fact that the Philippines is not a completely English-speaking country, and language schools began to appear only closer to 2000, the prices for courses here are on par with those of the UK and USA. The average cost of a weekly program is 364

USD

. This is more expensive than in New Zealand — 273

USD

, Malta — 228

USD

, Cyprus — 246

USD

, and even Australia — 264

USD

.
Need to learn a language?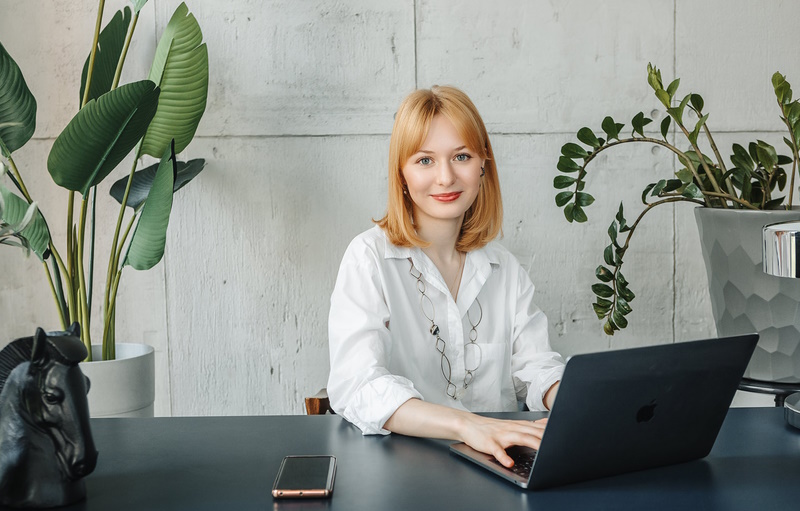 Cost of language courses in the Philippines
School
Program
Weeks
Tuition/week
Cities
Homestay
Living in a residence
Genius English Proficiency Academy
General 30*
1-52
530-585

USD

Lapu-Lapu
-
57-248

USD

General 40*
1-52
580-635

USD

English for Business


575-710

USD

IELTS 30
1-52
575-660

USD

IELTS 40
1-52

625-710 USD

TOEFL 30
1-52
575-660

USD

TOEFL 40
1-52
625-710

USD

TOEIC 30
1-52
575-660

USD

TOEIC 40
1-52

625-710 USD

General English
1-24
540-840

USD

Cebu
-
Included in the course cost
General Intensive
1-24
General Power Intensive
1-24
Business English
1-8
600-820

USD

TOEIC Preparation
4-12
1,450-6,000

USD

/course
IELTS

4-12

1,500-6,150

USD

/ course
* number of lessons per week
Types of language courses in the Philippines
Type of program

Intensity

Group
Min. language level
Min. cost per
week
General Courses
15-45
2-12
Beginner
308

USD

Exam Preparation
TOEFL / TOEIC / IELTS / Cambridge
25-40
2-8
Beginner
307

USD

Business Courses
15-35
1-8
Beginner
307

USD

Private Lessons
11-27
1
Beginner
494

USD

Junior Programs (Family Camps
15-35
5-10
Beginner
308

USD

Academic Courses
25-40
5-10
Intermediate
321

USD
General Courses. General English courses that develop writing, speaking, listening, and reading skills. Students actively study vocabulary and expressions on various topics (family, emotions, entertainment, ecology, travel) and practice them in speech. General Courses are divided into standard (15-25 hours per week) and intensive (30-45 hours per week). There are also programs that include various entertainment activities in the cost: diving, tennis, and others.
Exam Preparation. Preparation for IELTS, TOEFL, TOEIC, and Cambridge language exams. The program consists of a general English course and practical exercises, in which students solve tasks from real tests and sort out mistakes. The duration of the course is from 4 to 12 weeks.
Business Courses. Courses for managers and entrepreneurs, aimed at teaching business vocabulary and how to negotiate in English. In the Philippines, Business Courses place great emphasis on individual work with students.
Private Lessons. One-on-one lessons with a teacher. The student independently sets learning goals, and the teacher selects the most appropriate methods to achieve them. Individual training helps you quickly understand your strengths and weaknesses, as well as devote more time to practice and speaking. The student chooses the intensity and duration of classes.
Junior Programs. Courses for children and their parents. They are divided into a Junior Camp and a Family Program — English lessons for the whole family. Junior Camp lasts from 2 to 12 weeks and is available for children and teenagers aged 4 to 17 years old. Classes include many different formats of language learning: debates, videos, shows and interviews, class discussions, oral presentations, and dialogue skits with useful phrases. After classes, students participate in outdoor activities, go on excursions, and communicate with locals under the supervision of teachers.
Academic Courses. Courses aimed to prepare students for English-speaking universities. Students not only improve their language level, but also learn how to write academic papers and understand complex terms that will be useful at university. The program lasts from 12 weeks to a full academic year.
Find language courses

Features of admission to Philippine language schools
Admission takes place in three stages. First, you register on the school website and submit an application. During peak seasons — from March to June — you need to register at least a month in advance.
After the registration is confirmed, the school will send you an account number. Within seven days, you need to transfer a deposit (300 USD) in order to reserve a place in the course.
The remaining tuition and accommodation fees must be paid one month before the start of the course.
If you have attended more than 90% of the classes, you will receive a certificate at the end of the course.
Important
In the Philippines, there is a difficult situation with Covid-19. Tourists must go through a 14-day quarantine, at least 5 days of which are spent in a special observatory. Moreover, many schools are now closed, making it hard to find one that is available for classes.
Learning process in Philippine language courses
Students study 5 days a week at Philippine language schools. Most of the teachers are citizens of the United States, Canada, or Australia. There are few local teachers here. The islands have inherited a lot from the Americans, as they have been under their patronage for a long time. This is reflected in the language — American English is used most of all here.
One of the characteristic features of all English language programs on the islands (with the exception of Private lessons) is a combination of individual and group lessons. Here, it is customary to pay special attention to both. The number of people in a group rarely exceeds 10 people, while in the US and UK up to 20 students attend a class. It is important for teachers that the student not only listens to the teacher, but also actively practices — talking and receiving corrections and recommendations for mastering the material.
Teachers in Philippine schools are distinguished by their diligence — the intensity of classes can reach up to 10 hours a day, while in other countries the maximum teaching time is 8 hours (except for master classes and intensives).
Teachers often use the Callan method[1]. The purpose of the method is to develop fluency and teach you to think in English, not wasting time translating in your head. It is based on the "quick question, quick answer" principle. The teacher constantly repeats the questions, and the student gives detailed answers using the same vocabulary that was voiced in the question. So he learns to build sentences, expands vocabulary, masters grammar, and immediately puts it all into practice. This does not mean that students only talk and answer questions — the lessons also include work with a textbook and dictations to reinforce the material.
Need to learn a language?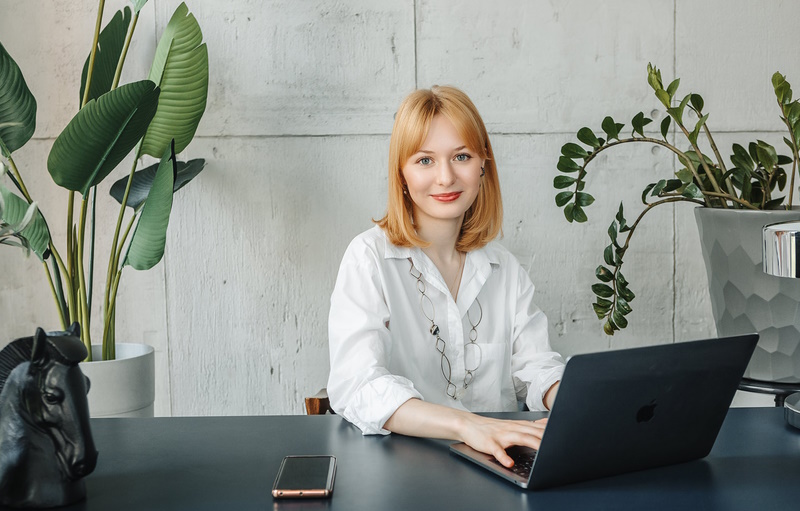 Accommodation options while studying in the Philippines
Most schools offer accommodation in student residences. Apartments and host families are not as popular. Homestay is a good way to quickly overcome the language barrier in the natural environment and try the local cuisine. Student residences offer more freedom and communication with other students. If a student is not satisfied with the living conditions in a student residence or family, then he can always contact the school to solve his problem.
Accommodation options
Meals
Number of people per room
Min. cost per week
Avg.
cost per week
Host family
Breakfast and dinner on weekdays + self-cooking
1-4
260

USD

258 ​​EUR
Student residence
Includes 3 daily meals
2-4
157

USD

234

USD

Includes breakfast
1-4
208

USD

309

USD

Apartment
None
1-4
89

USD

124

USD
Additional expenses
Expenses
Min.
Avg.

Special Student Permit (SSP)

131

USD

131

USD

I-CARD
50

USD

50

USD

Registration fee
147

USD

147

USD

Visa extension
59

USD

91

USD

School identification card (Student ID)
4

USD

4

USD

Embassy consular fee
78

USD

78

USD

Medical insurance
9

USD

/week
19

USD

/week
Study materials
7

USD

11

USD

Delivery of an invitation by express mail
48

USD

73

USD

Airport transfer
22

USD

34

USD
Cost of UniPage services
Find language courses

Visa for language courses in the Philippines
To travel for the purpose of studying at language schools, it is enough to obtain a tourist visa and a special SSP student permit, which will allow you to take courses. You can apply for a visa at the nearest Philippine embassy or consulate in your country.
The Special Student Permit (SSP) is valid for 6 months, though it can be renewed. You can get it from your language school in the Philippines. If you wish to change schools while studying, you will need to apply for a new permit.
If you study for more than 30 days, you can apply for a visa extension already in the Philippines — your language school will help you with this. You can apply for an extension immediately upon arrival at the Immigration Service office located in the airport. You need to pay the fee, fill out a visa application form, and attach the required documents. You can also apply for a visa extension at any of the Immigration Service offices after 14 days, but it will cost more.
If you are planning to stay in the Philippines for more than 59 days, you will also need to apply for a visa extension and receive an I-CARD. This is a plastic card that serves as a local identity card. It contains information about the traveler, his residence address, and a photo. The I-CARD is valid for 1 year and allows you to legally reside in the Philippines and open a local bank account. You can also acquire an I-CARD at the Immigration Service office. To do this, you need to pay a fee (about 54 USD) and fill out an application. It takes 1-2 months to process and receive the card. They are made only in Manila, so you will have to wait for delivery if you plan to study in another city.
The term for issuing a visa is from 2 to 5 days.
Visa extension fee:
First month: 69

USD

Second month: 86

USD

Third and subsequent months: 56

USD
Documents for a tourist visa

Passport valid for at least 6 months after the trip (with at least 2 blank pages)
Copy of the first passport page with personal data
Visa application form
Invitation letter from a language school
3.5 by 4.5 color photograph
Round-trip tickets with a specific date (open date tickets are not accepted)
Consular fee payment receipt
Work while taking a language course in the Philippines

Language course students to the Philippines on a tourist visa, which does not give them the right to work. You can get a job illegally, but the risks involve a fine, deportation from the country with a ban on re-entry, or even imprisonment.
Most popular language schools in the Philippines
SME Education
SMEAG Global Education has 3 campuses in Cebu City. This is the largest English academy in the Philippines, which can accommodate up to 1000 students, and the only place that conducts IELTS, TOEIC, TOEFL, and Cambridge examinations. SME Education has its own dormitory with rooms for up to 5 people and three meals a day. On weekends, students go swimming in the sea or travel around the islands.
Genius English Proficiency Academy
This is a multinational school right on the beach. It is located on the territory of a hotel with its own beach, which students can use. Students from more than 10 countries study here. Teachers not only come from the Philippines, but also from the United States, Australia, Canada, and other countries. The most popular courses are General English, Business English, and IELTS / TOEIC / TOEFL preparation. Classes are held in small groups of up to 8 people. The Academy is the owner of several awards — including the People's Choice award, which is granted for the highest percentage of students who return to continue their studies.
All infrastructure (recreation room, gym, swimming pool, dining room, and bar-restaurant) is located in one building. Therefore, students do not have to travel anywhere. In their free time, the school organizes various interactive activities and games: zumba, volleyball, karaoke, and table tennis.
Need to learn a language?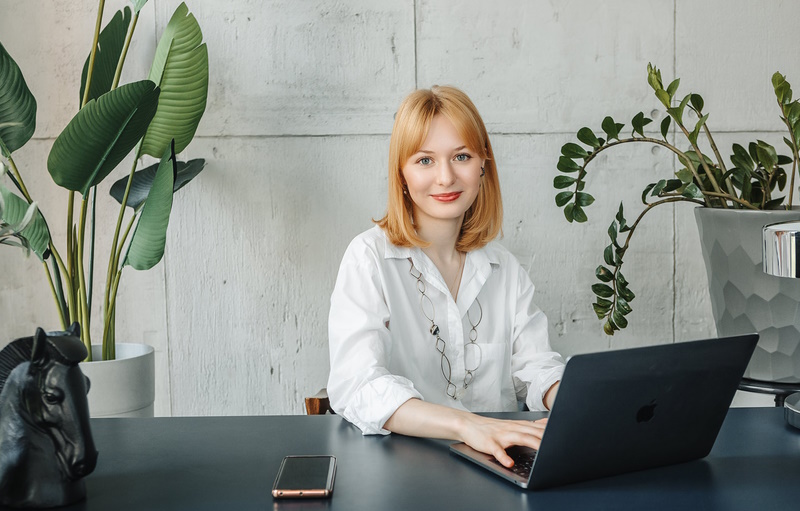 Best cities to learn English in the Philippines
Cebu Island
Cebu Island is considered as one of the most popular resorts in the Philippines. There are almost 20 language schools here. At the same time, there are many bars, clubs, and restaurants on the island — after lessons, you can have a good time and relax. The weather will especially please fans of the heat — the island has a humid and hot climate with a temperature of 25-31°C.
Cebu is connected by two bridges to Mactan Island, making it easy to travel between the two cities. It is worth it, too: Mactan is a coral island, so there are many unusual forms of entertainment for exotica lovers: snorkeling, diving, jet skiing, and windsurfing. The only oceanarium in the region is also located here.
Manila
Manila is the bright and colorful capital of the Philippines. The city has a rich history: Manila was first a Spanish, then an American and even a Japanese colony, which is reflected in its architecture and cultural characteristics. Here, you can find everything from the remnants of the ancient Philippines and unusual attractions (like hanging coffins) to nightclubs and fine restaurants. Manila is also perfect for learning English — there are more than 20 schools, including some of the best in the Philippines — British School Manila and Genius Academy.
Manila is known for its historical sites. The Intramuros district is the oldest in the city. Here, you can plunge into the atmosphere of the 16th century and look at palaces, churches, and monasteries. A palace was built for the Pope during his visit to Manila. He refused to live in it, but the building remained. The national park and the museum of Dr. Rizal, a Filipino scientist and ideologist, is a must-see. There is a memorial, several museums, and the WOW Philippines exhibition that is well-known throughout the country.
Language courses with UniPage
Want to learn a foreign language, improve your conversational skills, and prepare for exams?
UniPage specialists will select language programs according to your goals, interests, and budget, and help with enrollment.