Need help with admission?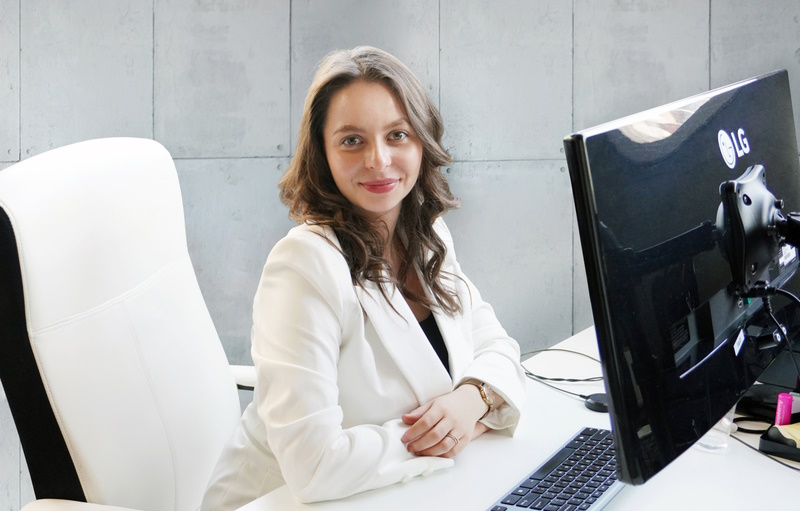 Note
Please be aware that since March 2022, the certification process for Russian citizens residing in Russia has been suspended
[1]
.
Benefits of working with us
Save time and effort. Connect with a seasoned expert well-versed in the nuances of legalizing a medical diploma within the United States. Pose your questions directly and avoid the arduous task of self-guided information hunting.
Strategic planning. Engage in structured discussions with a mentor during your consultation. Craft a well-defined training plan, complete with achievable deadlines. Receive supplementary study materials tailored for exam preparation.
Complete information. Gain a comprehensive grasp of the entire process during the consultation. Organize all elements meticulously and construct an individualized, step-by-step strategy designed exclusively for you.
Experienced professionals. Our mentors have an average of 7 years of experience. Each consultation specialist possesses an in-depth understanding of the intricacies surrounding the legalization process.
Minimum requirements
To start the medical education legalization process in the United States, you must meet the minimum requirements.
To apply for ECFMG
Valid passport
Diploma of higher medical education with transcript
Or grade extract from your university (if studies are not yet completed)
Language proficiency level established by courses
To apply for residency
ECFMG Certificate
High USMLE score — from 73%
Successful completion of an interview for at least one residency program
Stages of the consultation
Free consultation

Conducting a free initial consultation to understand your needs and goals
Agreeing on a meeting time and assigning a mentor who will conduct the consultation
Sending you an offer contract and invoice for payment

Consultation with a specialist

Addressing all questions regarding the ECFMG procedure
Crafting a tailored strategy for license preparation
Assessing the inclusion of your alma mater in the World Directory of Medical Schools
Providing step-by-step instructions for each requisite document

Supplementary materials

Documenting the results of the consultation and delivering them to your email
Providing a general outline of the examination process and illustrative job examples
Following the consultation, you will be able to decide whether to continue cooperation with us for additional services pertaining to the legalization of your medical diploma in the United States. The corresponding prices for these services can be found below.
Consultation experts
Alexei Kargin
Languages: English, French
Experience: 11 years
Discussion topics
During the consultation, we will outline the sequential workings of legalizing a medical diploma in the United States. We will delve into essential stages and nuances, including diploma translation prerequisites. Ultimately, you will gain a personalized strategy alongside examples of USMLE exam questions.
Advantages of graduating from a local medical university, as opposed to one in the United States
Application procedure for educational legalization in the United States
Understanding USMLE and exam requisites
Insight into OET Medicine and preparation guidelines
Pathway trajectories and selection process
Residency selection and application
Degree translation requirements
Service cost
The cost of consulting an expert regarding the legalization of medical education in the United States is 515 USD.
Should you require an extended consultation, the service cost will increase by 7,000 RUB for an additional 30 minutes and 15,000 RUB for a one-hour extension.
Cost of additional services
Service
Cost
Submission of the initial application
30,000

RUB

Registration for each of the USMLE exams
20,000

RUB

Selection and booking of any USMLE exam preparation course
20,000

RUB
Frequently asked questions
When should I start preparing for submission?

Initiating the ECFMG process and successfully passing the initial exam are feasible only after completing two years of university.

We suggest starting your preparation and exam-taking during the later stages of your medical university program in your home country. This approach minimizes the interval between graduation and admission to a US residency.
What additional costs should I consider?

Online application fee — 160

USD

Diploma translation — 250

USD

USMLE exam fees:

1,000

USD

+ regional fee (about 200

USD

)
1,000

USD

+ regional fee (about 200

USD

)
915

USD

Exam rescheduling (if necessary) — 90

USD

Course training costs — from 11,000

USD

, depending on the program
OET Medicine exam cost — 455

USD

Pathway application fee — 925

USD

Visa fees, flights, transfers, accommodation, and travel insurance for the United States — variable

The complete list of expenses is available on the USMLE website.
When does our engagement under this service conclude?

A one-hour consultation and essential informational support collectively span no more than one month.

Although the entire ECFMG process (excluding residency) might extend up to seven years, we do not offer full guidance throughout this period. Instead, we engage as per necessity. Subsequent services after the consultation are standalone; each necessitates a new contract.
Will I be charged extra if the consultation exceeds the scheduled time?

Our specialist will provide a 15-minute and 2-minute warning before concluding the conversation.

If 1 hour is insufficient for your needs, you can arrange for additional meetings with the mentor. This allows time for thoroughly addressing your questions within the extra hour.
Can I get a refund if all my questions are answered within 20 minutes?

To avoid this situation, we recommend carefully considering and noting down all the questions you wish to discuss with the specialist.

If you run out of questions before the scheduled time, and the specialist's proposed topics are not of interest to you, unfortunately, we do not offer refunds for the service.
Can I split the 1-hour consultation into two 30-minute meetings?

The consultation is designed as a single 1-hour session and cannot be divided. It can be extended by 30 or 60 minutes.

We suggest preparing for the session by organizing the topics and questions that interest you in a single place, such as a notebook or a computer document, to ensure productive discussions.
Where will the consultation take place?

Our mentors consult students in person at our Moscow office, or through various communication platforms such as phone, WhatsApp, Telegram, Skype, and Google Meets.

You can choose the most convenient format and coordinate with the specialist accordingly.
Can I schedule a specific time for the meeting?

Yes, we operate on weekdays from 10:00 to 19:00 (MSK). Within this timeframe, you can select a suitable time for the call and coordinate it with your specialist.
Will my payment be forfeited if I need to reschedule the meeting?

You can reschedule a meeting once for free. To do so, please inform your mentor via email at least 8 hours before the scheduled call time.

If you notify the mentor later and the specialist does not have any available time slots, a refund will not be issued.

Details concerning refunds and all associated conditions are outlined in the service agreement below.
What is NOT done during a consultation?

Completing and submitting a legalization application
Selecting and enrolling in an exam preparation course on your behalf
Registering you for individual USMLE exams
Preparing you for the exams
Drafting letters or interacting with accreditation bodies for clarification
Document verification — including apostille authenticity, translation correctness, etc.
Booking travel accommodations — flights, hotels, hostels
Facilitating payment of any outstanding fees
Composing, proofreading, or editing supporting documents
Recommending specific residency clinics
Providing visa-related advice
Additional services
Agreement for the provision of services

This Agreement is entered into by and between "Unipage", a limited liability company hereinafter referred to as the Contractor, and the Customer, any individual seeking consultation services on studying abroad, collectively referred to as the "Parties" and individually as a "Party".

Terms and definitions

The Parties use the following basic terms with the purposes stated in this Agreement:

1. www.unipage.net — the official website of UniPage (hereinafter referred to as "the Website").

2. Personal Account — a personalized workspace of the Customer with access secured from any third parties. The Personal Account is accessed through mandatory registration on the Website, which implies the acquisition of the Personal Account (hereinafter referred to as "the Personal Account" or "PA").

3. Services — information, consulting, and other services provided by UniPage, published on the Website in the "Services" section at www.unipage.net/en/services.

4. Customer — an individual who has submitted a duly completed Request on the UniPage Website for the reception of informational and consulting services.

5. Request — an order duly executed on the UniPage Website for the provision of Services.

6. Claim Processing Specialist — an employee, representing the Contractor, who is responsible for initiating communication with the Customer, gathering information regarding the request, and selecting a suitable Mentor with expertise in the relevant field for consultation.

7. Mentor — a UniPage specialist who accepts and processes the Request, conducting specialized consultations.

Conditions and procedure for the Agreement.

1.1. This Agreement constitutes a public offer as defined in paragraph 2 of Article 437 of the Civil Code of the Russian Federation. The Agreement text is available on the Contractor's website at https://www.unipage.net/en/service_medical_license_usa.

1.2. In order to use the services of UniPage, the Customer must go through the registration procedure on the Website. If the password is forgotten, the Customer should contact the UniPage support service (ru.support@unipage.net) or manually reset the password by clicking on the "Forgot your password" link on the Authorization page.

1.3. After completing the registration procedure, the Customer is responsible for the safety of his registration data and confirms that all actions to use such data will be performed by the Customer personally or by his own consent.

1.4. The Customer confirms the accuracy of the personal data entered by him in the Personal Account and assumes full responsibility for the accuracy, completeness, and reliability of such data.

1.5. Acceptance of the offer to enter into this Agreement occurs upon the Customer's payment for the ordered services through prepayment, following the payment method specified in this Agreement. Such payment should be credited to the Contractor's settlement account or made in cash at the Contractor's cash desk. The Customer's acceptance of this Agreement indicates their full agreement with all its provisions.

1.6. Once the Customer has accepted this Agreement, it is considered to be concluded. Throughout its execution, the Customer will receive informational emails sent to the email address provided by the Customer during registration on the Contractor's website.

1.7. This Agreement becomes effective upon its conclusion and remains valid until the Parties fulfill their obligations under its terms, unless otherwise stipulated by this Agreement or the legislation of the Russian Federation.

2. Subject of the Agreement.

2.1. In accordance with this Agreement, the Contractor agrees to provide consultation services regarding studying abroad. The service "Consultation on United States Medical Licensing Examination" includes:

Detailed consultation on ECFMG procedure (referred to as Consultation hereafter)

Development of personalized preparation strategy for license acquisition

Detailed explanation of examination procedure and sample job examples

Verification of university listing in World Directory of Medical Schools

Submission of claims for translation and certification of educational documents

2.2. Duration of the Consultation — 1 (one) hour

2.3. Term of service provision — 1 (one) month from service payment date under the Agreement

3. Procedure for service provision.

3.1. The Services will be provided only if the Customer fulfills their payment obligation as specified in Section 4 of this Agreement.

3.2. Before the commencement of the Service provision and prior to payment, the following steps shall be taken by the Customer:

The initial processing specialist conducts a free initial consultation to understand the Customer's needs and goals. The request is then forwarded to the profile Mentor for review, approval of the list of questions, and scheduling a convenient consultation date and format.

3.3. The consultation duration is 60 (sixty) minutes, with the option to extend by an additional 60 (sixty) minutes as per clause 4.2.1.

3.3.1. If the Customer's questions are resolved before the allocated time ends and the proposed topics by the Mentor are not of interest, no monetary compensation will be provided.

3.3.2. A standard consultation lasts 60 (sixty) minutes and cannot be divided into multiple parts.

3.4. Service provision can occur through various means: in-person by appointment at the Contractor's office or via the internet using software that enables voice and video communication between the Customer and the Mentor (e.g., Skype, WhatsApp, or similar programs).

3.5. Written advice will not be provided.

3.6. At the end of the consultation, the Mentor:

Sends the Customer a personalized strategy for license acquisition preparation

Provides an extensive description of the examination procedure along with task examples

Verifies the availability of the Customer's university in the World Directory of Medical Schools

Provides translation and certification requirements for educational documents

The Customer is entitled to seek clarification on the material during an additional consultation lasting up to 1 (one) hour.

3.7. The Contractor issues a completion certificate to the Customer, signed by the Contractor, indicating the actual Services performed in accordance with the Application.

3.8. The Customer must send the signed Certificate of Acceptance of Services Rendered to the Contractor within 3 (three) business days of receiving the original or a scanned copy from the Contractor.

In case the Customer fails to meet this deadline or refuses to sign the Certificate with proper justification, it will be considered that the Certificate has been signed by both Parties, and the Services have been rendered in full.

4. Payment procedure and service reception

4.1. The cost of the Contractor's Services and available payment methods are published on the Contractor's website at https://www.unipage.net/en/services in the "Additional services" section. While the table provides a preliminary cost per hour, the actual cost may vary depending on the duration of the consultation. The Specialist in the initial processing of applications will inform the Customer of the exact cost during the free initial consultation.

4.1.1. Consultation costs for extension or absence:

30 minutes — 7 000 rubles

60 minutes — 15 000 rubles

4.2. Payment for the Service is made through a 100% prepayment based on the agreed number of hours with the Contractor. Payment can be completed via the invoice issued by the Contractor, a provided link/QR code, or in cash at the office.

4.2.1. In case of Consultation time extension, the Parties may conclude the initial Consultation after 1 (one) hour and determine an additional time and date in accordance with clause 4.2. Alternatively, Parties can mutually agree to continue the Consultation and receive an invoice for additional payment as specified in clause 4.1.1.

4.3. The Contractor reserves the right to unilaterally modify the cost of services. The Customer will be notified of such changes at least 3 (three) working days prior to the effective date of the cost adjustment through email communication. Any services already paid for will be provided at the initially agreed tariff without changes.

4.4. Payment is considered complete upon receipt of funds in the Contractor's account. All transaction costs are the responsibility of the Customer.

4.5. The Service is deemed fully rendered once all services have been executed as outlined in section 2.1. within a period of 1 (one) month from the contract's payment date.

4.6. The Customer is responsible for covering all costs related to communication organization required to receive the Contractor's Services.

4.7. If an online format is chosen, the Customer must ensure their own comfortable conditions for conducting the virtual consultation, including headphones, microphone, stable internet connection, etc.

5. Postponement of consultation. Absence for consultation.

5.1. Rescheduling the consultation:

5.1.1. The Customer is allowed to reschedule a consultation once, provided they notify the Mentor at least 8 (eight) hours before the scheduled consultation start time through an agreed-upon communication method with the Mentor. Failure to meet this specified period is considered equivalent to the Customer's absence for the consultation and will be counted as conducted, unless otherwise individually agreed upon.

5.1.2. The Contractor reserves the right to reschedule a consultation once, notifying the Customer at least 8 (eight) hours before the scheduled consultation start time, in case of Mentor's illness or other valid reasons. Failure to meet this specified period entitles the Customer to choose any convenient time for the consultation (within the Contractor's working hours) or request a full refund.

5.1.3. Any request for a repeated rescheduling is subject to mutual agreement. Either Party has the right to decline a rescheduling request and may request full monetary compensation.

5.2. Failure to appear for the consultation:

5.2.1. If the Customer is unavailable for a call from the Mentor at the scheduled consultation time, the Mentor will make repeated attempts to contact the Customer during the first 15 minutes. In such cases, the previously agreed start time of the consultation will be considered the actual start time. If, after the above procedures, it is still not possible to reach the Customer, the consultation will be deemed completed, and no compensation will be provided.

5.2.2. If the Mentor fails to contact the Customer within 5 (five) minutes of the agreed time and upon agreement with the Customer, the Customer must immediately inform the Contractor by contacting the Manager or the Mentor directly at the Contractor's phone number: +7 (499) 677-18-64. In this case, the consultation will be rescheduled to a time convenient for the Customer.

5.3. The Contractor is not liable and does not provide compensation in cases of non-appearance due to the Customer's lack of necessary software or technical issues related to internet connectivity.

6. Service annulment. Agreement cancellation.

6.1. The Customer has the right to cancel this Agreement and request a refund by notifying the Contractor at least 8 (eight) hours before the scheduled consultation start time. The notification should be sent via email to the Mentor (with a copy to the Contractor at education@unipage.net).

6.2. Funds are reimbursed to the Customer with a deduction for fully provided services.

6.3. Should the Customer decline the Service after the Consultation, the Contractor retains 15000 rubles for the Consultation.

6.4. The Contractor operates during weekdays from 10:00 to 19:00 Moscow time. Support and information services are not available on weekends (Saturday and Sunday) and official public holidays.

7. Procedure for sending messages.

7.1. To notify about a rescheduled consultation, one of the following methods should be used:

7.1.1. Send an email to the Mentor or the Customer, depending on who is rescheduling the consultation (with a copy to the Contractor at education@unipage.net).

7.1.2. Use the agreed-upon messengers for communication as determined in advance by the parties.

7.1.3. Inform the Contractor's manager about the consultation postponement via phone at +7 (499) 677-18-64, in accordance with clause 6.3.

8. Privacy.

8.1. The Customer agrees to provide their personal data to the Contractor for the purpose of processing and storage. Both Parties agree that personal data will be used solely for the proper fulfillment of the terms of this Agreement.

8.2. The Party receiving such information during the Agreement's execution undertakes not to disclose it to third parties and to maintain information security measures to prevent its unauthorized disclosure.

8.3. Neither Party has the right to transfer the right to claim under this Agreement to a third party without the consent of the other Party, particularly if it involves the transfer of confidential information received from the other Party, unless otherwise provided by the Legislation of the Russian Federation.

8.4. The Customer acknowledges that the Contractor has the right to audio-record the consultation between the Mentor and the Customer to enhance service quality.

8.5. The Customer has the right to make audio recordings of the consultation solely for personal use, subject to prior approval from the Mentor.

8.6. Both Parties are prohibited from sharing recordings, audio recordings, video recordings, and any information from the consultations with third parties.

9. Miscellaneous conditions.

9.1. Information and consulting services provided by the Contractor are not educational activities, are not subject to licensing, are not accompanied by final certification, assignment of any qualification, and issuance of a certificate of education.

9.2. Parties shall be held liable for non-fulfillment or improper fulfillment of obligations under this Agreement in accordance with the terms stated in this Agreement and the legislation of the Russian Federation.

9.3. In the event of force majeure circumstances that were unforeseeable and could not be prevented by reasonable measures, the deadline for fulfilling obligations under this Agreement will be extended proportionally to the duration of such circumstances. Compensation for any losses will not be provided. Force majeure circumstances may include but are not limited to: floods, fires, earthquakes, explosions, storms, natural disasters, epidemics, as well as wars or hostilities, terrorist acts, fluctuations in the electrical network, and other circumstances leading to the failure of technical means of any party to the Agreement. The Party affected by force majeure circumstances is obligated to promptly notify the other Party in writing about the occurrence, estimated duration, and termination of such circumstances, within 5 (five) business days. In case of a dispute regarding the onset, duration, and end of force majeure circumstances, the conclusion of the competent authority at the relevant Party's location will serve as an appropriate and sufficient confirmation. Failure to notify or untimely notification of force majeure circumstances will deprive the Party of the right to refer to them as a basis for exemption from liability for non-fulfillment of obligations under this Agreement. If force majeure circumstances and/or their consequences persist for more than 30 (thirty) consecutive calendar days, either Party may terminate the Agreement by sending a written notice to the other Party.

9.4. Disputes between the Parties shall be resolved through negotiations, signing additional agreements and disagreement protocols, as well as submitting claims to each other, which shall be considered within 10 (ten) business days from the date of receipt by the relevant Party.

If no agreement is reached, the Party whose rights have been violated may seek protection of its rights through the Moscow Arbitration Court in accordance with the legislation of the Russian Federation.

9.5. The Parties acknowledge the legal validity of emails — documents sent via email — and consider them equivalent to paper documents signed with a handwritten signature. This recognition is based on the fact that only the Parties themselves and authorized individuals have access to the corresponding email addresses provided during personal information submission on the Website, which serves as the electronic signature of the respective Party.

10. Contractor details.

Unipage LLC

PSRN: 5167746328811

TIN: 9710020431

Gearbox: 770101001

Bank: MOSCOW BRANCH JSC CB MODULBANK MOSCOW

BIC: 044525092

K/c: 30101810645250000092

R/c: 40702810071710000513

Legal address: 105082, Moscow, Krasnoselsky Municipal District, Spartakovsky Lane, 2, Building 1, Floor 2, Hall 18, Office №32

Factual address: 105082, Moscow, Krasnoselskaya Metro Station, Spartakovsky Lane, 2, Building 1, Entrance 5, 3rd Floor, Office №32