To train touch typing, there are special sites and training programs. In most of them, training is based on the same method: you type letters, then combinations of letters, then words, and finally move on to full texts. But there are also differences in design and additional functions. Some sites offer games, advanced typing speed statistics and the ability to create groups, as well as to compete with other users.
Unfortunately, many simulators are hopelessly outdated, and it is not so easy to find good ones. But we still selected the best four for you. They will help you master touch typing from scratch.
Websites to Learn Touch Typing
We rated each site on a five-point scale. The final assessment is based on the four criteria and just a little bit — on our subjective impression. That's because some resources are simply more pleasant to use, even if they are inferior in functionality. Below is a detailed breakdown of each simulator.
Rating: 4/5
Arguably the most diverse simulator on the list. Apart from the actual blind typing lessons, it has study materials on business ethics, the development of soft skills and even a brief coding course. It can be both used for individual practice and for teaching groups via an alternative teacher's account.
Pros
Design. The site is easy to navigate, elements of the interface are big and comfortable to read. This makes typing.com pretty convenient in use.
Study materials. There are many short videos available that explain the theory behind touch typing.
Course progression. Lessons become gradually more difficult. Each module has an introduction to new material and several practical lessons with good variety.
Integration with Google. The website synchronizes data with your Google account, and teachers can comfortably use it with the Classroom service.
Cons
Diversity. Though access to additional courses is potentially useful, which might be distracting if you just want to learn touch typing.
No multiplayer. Typing.com doesn't have rankings, competitions, co-op, or other similar features — you can either study on your own or in your class under the teacher's supervision, that's it.
Ads. While relatively non-intrusive, they can still be annoying, and paying for the ad-free plan is costly — especially for teachers.
Rating: 4/5
One of the most popular resources for learning touch typing. The program covers 14 languages. The course is expansive and well thought out, although the first lessons may seem boring.
Pros
Design. Thanks to the pleasant design of the site, it is very engaging. The interface is simple and intuitive — you don't have to take a long time figuring it out.
Nice soundtrack. There are few sounds in Typing club. They are not annoying, but on the contrary, immerse you in learning.
The format of classes. The site uses two formats of classes. Classic, where you just type, and gamified. In the latter, you do the same, but also control a character.
Interesting texts. On high levels, you will be offered texts about psychology, literature, cinema, travel, and many other interesting things. So not only will you learn to type quickly, but you will also discover something new.
Statistics. The site has a large section with statistics and a training calendar. It helps you track your progress and even shows your typing speed for each individual finger.
Cons
Advertising. In Typing Сlub, there is a lot of advertising. It's not pleasant to look at and distracting.
Paid premium. If you want to disable ads or discover new games, themes and additional features, you will have to pay 9

USD

per month.
The course is too big. The structure of the course is divided into many small tasks, which makes it all look very large, borderline intimidating.
There is no typing speed test. The site measures your typing speed while doing tasks, but there is no separate test, unlike in other resources.
No interaction with other users. There are no ratings and groups in Typing Сlub. You cannot compete and compare progress with friends or colleagues.
Need help with admission?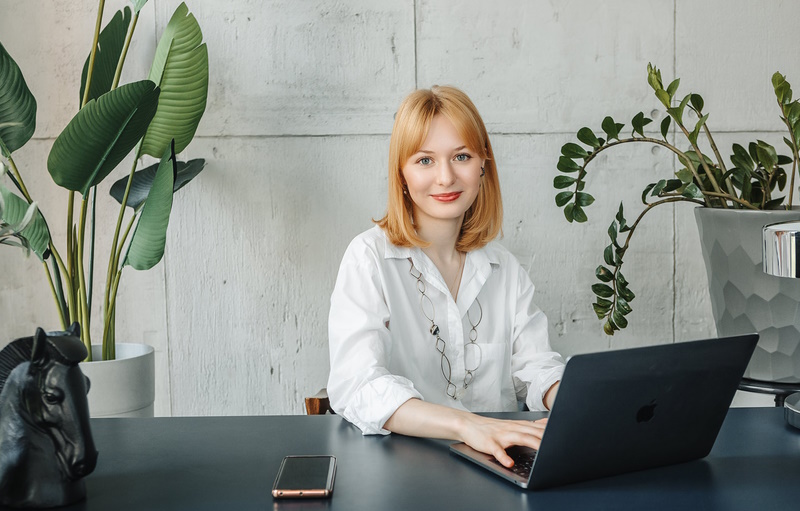 Rating: 3/5
Captain Ratatype offers 8 courses on touch typing. English, Russian, Ukrainian, Spanish, Italian, German and French are available in different layouts.
Pros
Design. Dividing the keyboard by color helps you understand where and which finger to put. In general, the design is pleasant, and the interface is user-friendly.
Groups and ratings. In Ratatype, users can join groups and compare their progress. There is also an overall global ranking.
Typing speed test. The site has a separate typing speed test. It is good for practice once you have finished the course.
Suitable for teachers. In Ratatype, you can create a group for your class, administer it, and track progress.
Cons
Tasks quickly get boring. Tasks in Ratatype are all of the same kind — entering either letters or repeating words. You will most likely get bored after a few lessons.
Useless game mode. To diversify the training, creators added a game mode to the site. But it was implemented quite poorly. The only difference is that the Pacman image appears, mostly distracting rather than entertaining.
Boring texts for the test. The touch typing test consists mostly of weird text, especially in English. Basically, it is a collection of incoherent facts, which is not interesting to read. The variety of texts is also very small.
Advertising. It makes the nice design less enjoyable. However, the site is free.
Rating: 3/5
Keybr supports seven languages, including several keyboard layouts for English. The site displays basic statistics: typing speed and number of errors. The exercises look like an endless set of words that gradually adapt to the user.
Pros
Advanced technology. The site uses a special algorithm. It detects which letters you type worse and adds them to the assignment. That's why the audience loves Keybr — it adapts to each specific user.
Minimalistic interface. Just go in and start typing. Nothing more, straight to the point.
You can add your own text. If you get tired of typing the set of letters that the site offers, you can insert your own text there.
Training settings. If Typing Club is the iPhone in the world of typing software, Keybr is more like Android. It is fully customizable to your taste. You can increase or decrease the number of letters and words in an exercise, add capital letters and punctuation marks, change the interface and enable error correction.
Multiplayer. Users compete with each other in a special mode. Whoever finishes the text earlier, wins.
Cons
One class format. What you see in the screenshot is the only studying mode on the site. Even considering the well-thought-out algorithm, it quickly gets boring.
Non-existent words. Most of the words in the exercises on Keybr are just a bunch of letters. They are compiled according to the phonetic rules of the language, but if there was an opportunity to type actually existing words, the site would be much more useful.
No training. Keybr does not explain the basics of touch typing: position of hands, posture, general principles. Therefore, for absolute beginners, it is less suitable.
Advertising. Keybr is free to use, but it has ads. They can be turned off via a one-time payment.
Studying abroad with UniPage
Want to study at a foreign university but don't know where to start? We can help!
Our specialists will find a university, arrange your documents, fill out the applications, and stay in touch until you receive an offer.