Information is exploratory. For accurate information, refer to the official website of the school.
About AUTH
Aristotle University of Thessaloniki (AUTH) — public non-profit university. It is located in Thessaloniki, Greece. As a member of European University Association (EUA), Coimbra Group, Utrecht Network, Conference of European Schools for Advanced Engineering Education and Research (CESAER), International Association of Universities (IAU), Community of Mediterranean Universities (CMU), AIMOS Network, European Association for International Education (EAIE), European Center for Strategic Management of Universities (ESMU), Balkan Universities Network, Euro-Mediterranean University (EMUNI), European University Centre at Peking University, European Universities Information & Relations Office (EUPRIO), European Language Council, European Access Network (EAN), World Association for the History of Veterinary Medicine, Top Industrial Managers Europe (TIME), Technology Innovation Information (TII), European Network of Mobility Centers (ERA-MORE), QUALITY NET FOUNDATION, Association for Dental Education in Europe (A.D.E.E.), International Committee on Monument Documantation (C.I.P.A), Network on European Education in Geodetic Engineering, Cartography and Surveying (E.E.G.E.C.S.), Societe Europeene pour la Formation des Ingenieurs (European Society for Engineering Education- SEFI), HumanitarianNet - Thematic Network on Humanitarian Development Studies, Network of excellence. New Global Migration Flows and European Institutional Response, ESU European Consortium for Political Research- European Summer University (E.C.P.R.), European League of Institutes of the Arts (ELIA), Teaching and Research in Engineering in Europe (TREE), Reseau Mediterraneen Des Ecoles D' Ingenieurs (RMEI), ATHENS Network, European Language Council/Conseil Europen pour les Langues (ELC/CEL), Agence Universitaire de la Francophonie (AUF), AUTH is actively working on developing the academic environment.
QS World University Rankings collects data on the best institutions in the world, according to which AUTH is on top-530.
AUTH offers master programs in different fields of study.
Location
Thessaloniki, Greece
International students
4,696
Place in ratings
By subject

| Subject | Place in QS 2023 |
| --- | --- |
| Agriculture & Forestry | 153 |
| Engineering & Technology | 228 |
| Arts & Humanities | 297 |
| Natural Sciences | 306 |
| Life Sciences & Medicine | 315 |
| Social Sciences & Management | 363 |
Need help with admission?

AUTH tuition fees
At AUTH, the academic calendar is divided into two semesters. However, tuition fees are calculated per year. Greece offers free education for public university students. That is why you will only have to pay a semester fee — 746 USD per year. To enroll at AUTH, you should know the language at least at a B2 level. The university has several financial aid programs that help students cover part of the cost of education. Check the university website for up-to-date information on prices and available scholarships.
Also, be prepared for additional expenses: accommodation, transportation, study materials, meals and personal expenses.
Academic calendar
Semesters
Study programs at AUTH
Journalism & Media

Digital Media, Communication and Journalism

Digital Media, Communication and Journalism - European Journalism

Digital Media, Communication and Journalism - Risk Communication and Crisis Journalism
Social Sciences & Management

Digital Media, Communication and Journalism

Digital Media, Communication and Journalism - Risk Communication and Crisis Journalism
Other programs
Enter a university abroad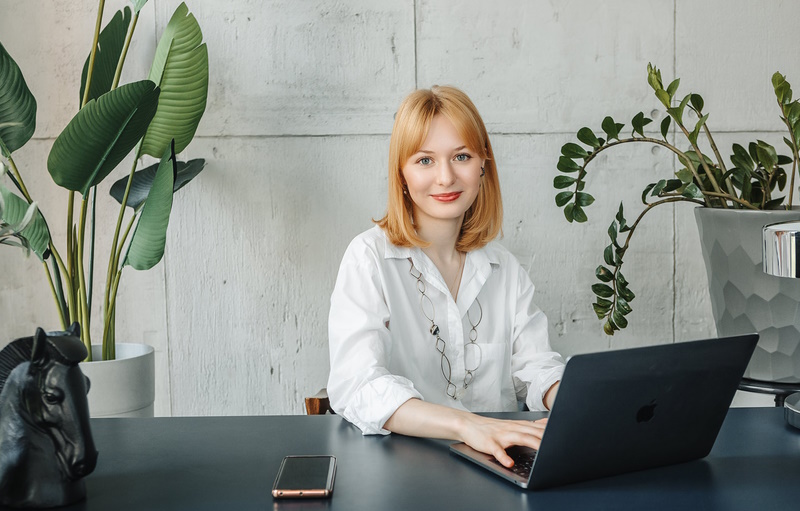 Master's degree at AUTH
When considering candidates for master's programs, the admission committee of the university pays attention to the student's academic performance during the undergraduate program. To confirm your level of English, you must pass IELTS or TOEFL. The minimum IELTS score for admission is 7. TOEFL — 110 or higher.
AUTH campus
The campus of AUTH is located in Thessaloniki. The urban campus is suitable for those students who, firstly, are used to independence, and secondly, cannot imagine their life without the hustle and bustle of a big metropolis. The school has a library where students can do their homework or just relax. Foreigners who come to AUTH through exchange programs study and live with local students. Thus, the university promotes intercultural exchange and the establishment of interethnic relations.
Need help with admission?

What to do after graduation
If you want to stay in Greece after graduation, one of your options is to apply for a work visa. To do this, you need to get an offer from an employer. Graduates of AUTH find jobs without difficulty. One of the reasons is the good reputation of the university among employers, according to the results of the QS ranking. We talk about other options for immigration in our article.
Universities in Greece