Scholarships in China can help you save a lot on studying in the country. They offer discounts on tuition fees, accommodation support, and a monthly allowance to cover other expenses. The most generous option is the Chinese Government Scholarship, which we will discuss in this article, along with other types of scholarships available in China and guidance on finding and receiving them.
Learn more about Chinese higher education, admission, and universities in our separate articles.
Key features to know about scholarships in China
Chinese universities, the government, provinces, and companies are keen on attracting foreign students and offer numerous scholarships to support them.
On average, scholarships cover 25-50% of study expenses, but talented students with outstanding achievements may receive full funding. This includes tuition fees, living expenses, and a monthly allowance for other expenses.
The Chinese Government Scholarship is a prominent funding program that provides up to 9,172

USD

per year. This amount includes tuition, accommodation, and monthly payments of up to 486

USD

.
Most funding options are available for master's and doctoral programs. However, bachelor's students can also find scholarships or grants offered by state entities, provinces, or universities.
The cost of living in China is around 806

USD

per month, which may not always be fully covered by scholarships.
Scholarships in China
Studying at universities in China is already quite affordable, with tuition fees ranging from 14380 to 3,997 USD per year. However, the Chinese government and universities understand the need to attract more international students. To achieve this, they offer a wide range of scholarships that not only cover the cost of tuition, but also make studying in China financially rewarding. If you are fortunate, you may even receive a monthly allowance in addition to full expense coverage.
State grants — generous but competitive. Government bodies, ministries, and provincial authorities provide highly generous scholarships. However, these options are very competitive, and standing out among the applicants is essential to secure such scholarships.
University scholarships — an ideal option for those who have already chosen their preferred universities. While they may not offer full coverage, they often provide a 25-50% discount on tuition fees and assist with accommodation. The competition for these scholarships is generally less intense compared to government scholarships.
Scholarships from companies and non-profit organizations — these awards are less common, but still worth considering. Scholarships are usually offered by companies that collaborate with universities, with a focus on technical or economic programs. It is important to note that the availability, submission deadlines, and requirements for these scholarships can change frequently. Information can be found on the websites of universities and major companies, such as China Development Bank (CDB), Qingrui, A&W, and more.
Scholarship
Coverage/year
Deadline
Chinese Government Scholarship
9,172

USD

April 1st
Scholarships from the Confucius Institute
9,172

USD

April / November
Scholarships from the provinces of China
4,169-5,559

USD

June
University scholarships
1,390-5,559

USD

July
Education costs

Level
Duration
Min. cost per year
Avg. cost per year
Bachelor's
4 years
1,993

USD

3,985

USD

Master's
2 years
2,291

USD

4,981

USD

MBA
1-2 years
4,184

USD

13,948

USD

PhD
3-5 years
4,384

USD

5,480

USD
Living expenses

Expenses
Avg. per month
Rent
351

USD

/ 650

USD

Student housing
69

USD

Food
111-167

USD

Transportation
13

USD

Educational materials
33-83

USD

/year
Language exam
32

USD

Insurance
83

USD

/year
How to get a Chinese scholarship
Most scholarships in China are available for master's and PhD studies, where the competition is relatively lower. Foreign students can apply for various funding programs in China. Specific requirements can be found on university and program websites. Here are the key factors to consider:
Age. Chinese funding programs have age restrictions. The maximum age for bachelor's programs is 25 years, for master's programs — 35 years, and for doctoral programs — 45 years.
Language. It is possible to enter Chinese universities even with no prior knowledge of the Chinese language. Once enrolled, you will be required to attend language courses for a year. However, scholarships typically require a minimum proficiency of HSK 3-4. For English, the requirements are more stringent, often requiring a language level of B2-C1. Successful applicants will need to provide satisfactory results from the IELTS (minimum 6.5) or TOEFL (minimum 80) exams.
Academic performance. Most scholarships have a minimum GPA requirement of 3.0 out of 5. However, due to high competition, it is advisable to aim for a higher average score — closer to 4.5 out of 5.
Health. Medical requirements are commonly imposed by universities and are also important when applying for a visa. Applicants should not have any diseases or mental disorders that pose a risk to others. Many universities may also refuse admission to individuals with chronic illnesses. A comprehensive medical examination report will be required.
Additional requirements. Prospective bachelor's students can showcase certificates from olympiads, volunteer programs, and scientific conferences. For master's and PhD students, having scientific publications is desirable. However, the most significant factor is the presentation of an interesting research project or plan relevant to the interests of the university.
Want to study for free?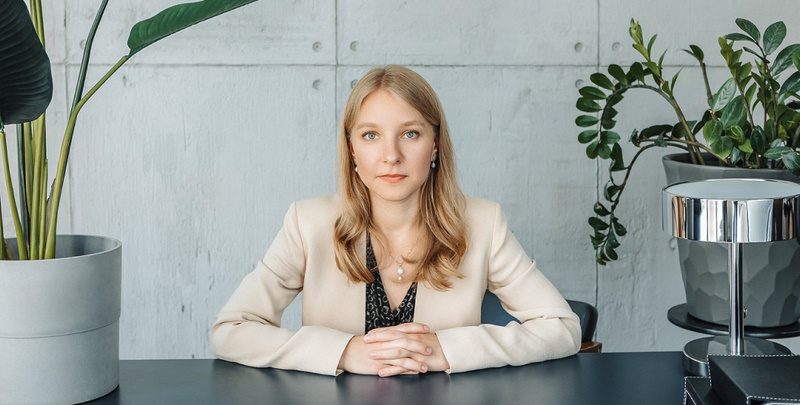 Chinese government scholarships
Chinese Government Scholarship (CSC)
The Chinese Government Scholarship is awarded to students studying at one of the 279 universities in the country. It covers the cost of tuition, accommodation, and provides a monthly living allowance ranging from 2500 to 486 USD. However, obtaining this scholarship is highly challenging.
Candidate requirements:
GPA — 4.5 out of 5.0
English proficiency at the C1 level
or Chinese proficiency at the A1 level (language courses are often included in the scholarship)
Age within the specified range
Extracurricular achievements — scientific publications, conference presentations, work experience in the field, volunteering, participation in summer schools, olympiads, etc.
You can apply for the scholarship either before or after submitting your documents to the university. It is also recommended to contact a prospective professor in advance to obtain an acceptance letter, as this can increase your chances of receiving the scholarship.
Applying for a scholarship through the University of China

The application deadlines for scholarships are set by the University of China. Typically, the application process can extend until the end of April. In addition, the following documents may be required:

Certificate of non-conviction
Bank statements
You can also apply for the scholarship through the Chinese Consulate. In this case, the list of required documents may vary.
Package of documents required for a scholarship application through the consulate:

Complete application form for the Government of the PRC Grant
Notarized certificate of your highest academic degree
Detailed information about your academic performance
Study plan or research program
Creative applicants should provide a CD with their work
Copy of the "Medical certificate-questionnaire on the state of health of a foreigner"
Scholarship assistance
Applying for a scholarship from the Chinese government can be challenging. It requires completing an error-free application, preparing a high-quality CV, obtaining recommendations, and crafting an outstanding motivation letter.
But don't worry, we are here to help. Our team of experts is well-versed in the full scholarship application process. We will assess your profile, develop a personalized strategy, and provide assistance with all the necessary documents.
The result? We will greatly enhance your chances of success while saving you time and effort.
Scholarship from the MOFCOM-CSC
The MOFCOM-CSC Scholarship is a sponsored program by the Ministry of Commerce of the People's Republic of China, aimed at attracting officials and senior managers to receive training. It provides full coverage for tuition fees in an English-taught master's or PhD program at one of the 26 participating universities[1].
In addition to covering tuition costs, the scholarship includes the following benefits:
Campus accommodation
Monthly allowance of 5,003

USD

/year for bachelor's students and 5,837

USD

/year for PhD students
Air ticket provided for travel to and from China
Teaching materials and research costs
Scholarship requirements
Scholarship from the Confucius Institute
The Confucius Institute offers a fully covered scholarship for students interested in studying Chinese language and culture. This scholarship is available at 150 universities in China and covers the cost of tuition, accommodation, medical insurance, and provides a monthly allowance of 278-417 USD for personal expenses. There are two types of scholarships offered by the Confucius Institute:
Chinese language and culture scholarship. This scholarship is available for a duration of one month to one year. The available study programs are limited to Chinese Language and Literature, Chinese History, Chinese Philosophy, Tai Chi, and Chinese International Education. Applicants must have a language proficiency level of at least HSK 3 and be between the ages of 16 and 35.
Scholarship for future Chinese teachers. This scholarship is available for bachelor's, master's, and PhD programs in teaching. The duration of the scholarship corresponds to the duration of the chosen program, ranging from 2 to 4 years. Applicants must have a language proficiency level of at least HSK 4. The age requirement is up to 25 years for bachelor's studies and up to 45 years for PhD studies. Priority is given to applicants with teaching experience, and many scholarships require recommendation letters.
Each program has its own specific deadlines. Generally, applications open in April, May, September, and November, depending on the type of scholarship. Applications can be submitted through the Chinese Language Teachers Scholarship website or the selected university's website.
Required documents

HSK results
High school certificate or university diploma
CV with teaching experience
Scholarships from Chinese provinces
Many regions of China have their own scholarship programs, targeting foreign students for specific universities or study programs. These scholarships can be found on the Campus China website, specifically under the "Scholarships" section, or on the websites of the respective universities.
The application deadline for most regional scholarships in China falls in June. However, preparation for the application should start as early as December to March[2].
Scholarships from Chinese universities
University scholarships offer relatively less coverage compared to government scholarships, but they come with significant advantages:
Faster application process and fewer required documents compared to government scholarships. The competition pool is usually smaller, allowing for a quicker and simpler application procedure.
Quicker results. Government grants receive thousands of applications, which requires more time for evaluation. University scholarships, on the other hand, typically have fewer international student participants, even at prestigious universities. As a result, applicants can receive results as early as one month after submitting their applications.
More options. China is home to approximately 1000 universities, and many of them offer scholarships. In contrast, the CSC grant involves 279 universities, and scholarships from the Confucius Institute are available in 150 universities. Provinces often prioritize 1-2 universities for their scholarships, leaving other universities without their own scholarship programs.
We will discuss a few popular university scholarships based on information provided by the CUCAS website.
China University of Petroleum
China University of Petroleum offers grants for all fields of study at the university. The grants are divided into three categories. The first category covers tuition fees, accommodation, insurance, and offers a monthly allowance ranging from 250 USD to 347 USD for other expenses. The second category covers education and accommodation expenses. The third category only covers accommodation and medical insurance.
The university has specific language requirements. Bachelor's programs require Chinese proficiency at the HSK 4 level, while master's and PhD programs require HSK 5. English proficiency must be proven with an IELTS 6.0-6.5 or TOEFL 75-80 score.
Bachelor's and PhD applicants will also need to submit two recommendation letters, a study plan, and an acceptance letter from their prospective supervisor.
The application deadline for bachelor's programs is June 15th. For master's and PhD programs, the deadline is May 30th.
Zhengzhou University
Zhengzhou University participates in various government grants and also provides two university scholarships for international students.
University Scholarships for Excellent International Students are awarded to university honors students who rank in the top 10% of the university's best students. Recipients of this scholarship receive a one-time payment ranging from 3000 to 1,668

USD

.
Zhengzhou University President Scholarship fully covers tuition and provides two separate allowances: 139

USD

per month for living expenses and 486

USD

per month for other expenses. The selection process for this scholarship is highly competitive. In addition to a high level of language proficiency and GPA, applicants are required to submit a statement of research and a research proposal, as well as recommendation letters. For the spring semester, applications must be submitted between October 15th and December 15th, and for the fall semester, from March 1st to June 15th.
USTB Chancellor Scholarship
University of Science and Technology Beijing (USTB) provides two funding options: partial and full scholarships. The partial scholarship offers a tuition fee discount, while the full scholarship covers the entire cost of the educational program. Additionally, the scholarship includes on-campus accommodation or a monthly housing allowance of 347 USD, as well as medical insurance.
The application period for the USTB Chancellor Scholarship is from December 15 to May 15.
How to find a scholarship in China
When searching for scholarships in China, there are convenient official sources available such as Campus China and Study in China. However, not all information is consistently updated on these platforms, so it is crucial to double-check the availability of scholarships, their requirements, and deadlines on the official websites of universities and programs.
Exercise caution when visiting websites of various consulting agencies that claim to be official platforms for scholarship applications. It is essential to carefully verify the information provided on these websites. Authentic websites from the Chinese government do not guarantee entry and do not charge fees for their services, except registration fees.
Among third-party services, a trustworthy website is CUCAS. It features a user-friendly search engine, and the scholarships listed on the platform are described in sufficient detail.
Scholarship application with UniPage
Studying abroad is not as expensive as it seems, especially if you study on a scholarship.
We will help you save money on education abroad and submit documents for government grants.