Advantages of language courses in Canada
Wide range of courses. There are more than 225 accredited language schools in Canada, 29 of which are large international networks. You can find an option for studying both in a metropolis and in a small provincial town with picturesque nature[1].
Value for money. All accredited language courses meet strict international quality standards. At the same time, the average cost for one week of classes is 350

USD

, which is cheaper than classes in the UK — 430

USD

, and in the US — 450

USD

.
Multicultural politics. Canadians refer to themselves as migrants or their descendants. Foreigners are treated kindly, and newcomers are called "new Canadians". In 2020, more than 500 thousand foreign students came to study in Canada, of which 60% plan to obtain permanent residence[2].
Visa. You can apply for entry to Canada online. It is enough to register an IRCC account and submit all of the required documents.
Recoup the cost of education. Students of both long-term and short-term courses can work up to 20 hours a week.
Small groups. There are no more than 15 people in each course. On average, there are 5 to 10 students, which creates a more comfortable learning environment.
Disadvantages of language courses in Canada
Bilingual country. Canada has two official languages: English and French. That being said, there are provinces in which different languages ​​predominate — for example, fully French-speaking Quebec. For this reason, it is worth carefully choosing which cities to study in. On the other hand, this is a good option for polyglots learning both languages.
Harsh climate. The average winter temperature in Canada is -15 °C, but the thermometer mark may well drop to a record -45 °C. As for the summer season, there are also extreme indicators — up to +40 °C. Such a climate is due to a high humidity and the geographic location.
Cost of language courses in Canada
School
Program
Weeks
Tuition fees/week
Cities
Homestay
Living in a residence
LSI
Afternoon 10*
1-11
180-185

USD

Toronto, Vancouver
210

USD

550

USD

General 20*
1-11
345

USD

Intensive 24
1+
320-395

USD

Pathways
12+
340-405

USD

Academic English
12+
340-405

USD

TOEFL / IELTS
1+
340-430

USD

One to One Lesson
1+
475-4,750

USD

Medical English
1-8
395-430

USD

ILAC
General English
2+
325-380

USD

Toronto, Vancouver
220-270

USD

325-460

USD

Cambridge English
2 +
380-430

USD

IELTS and TOEFL
2+
315-370

USD

Pathways
2+
315-430

USD

Business English
2+
315-430

USD
*number of lessons per week
Need to learn a language?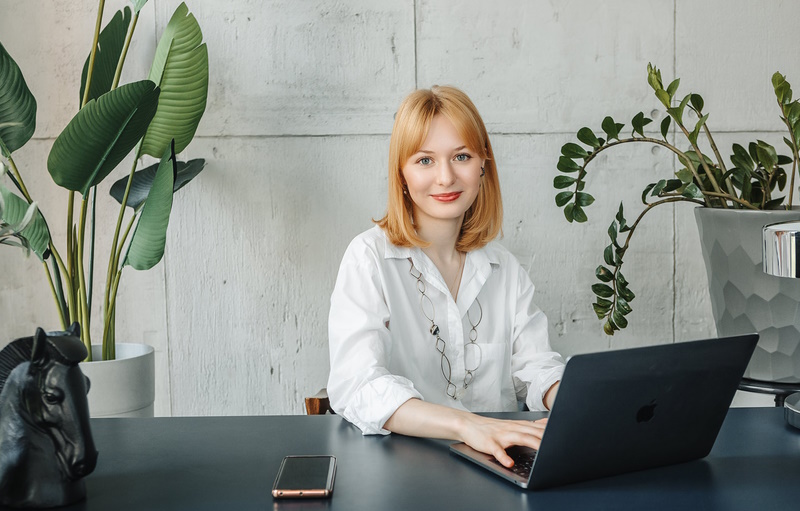 Types of language courses in Canada
Type of program
Intensity
Group
Min. language level
Min. cost
Avg. cost
General English
20-30
10-15
Beginner
315

USD

380

USD

Semi-Intensive English
24
10-13
Beginner
310

USD

340

USD

Intensive English
25-30
10-13
Beginner
345

USD

410

USD

Academic English
25-30
10-13
Beginner
300

USD

390

USD

One-to-One Lessons
5-50
1
Beginner
85

USD

/session
90

USD

/session
English for Business
25-30
10-13
Intermediate
315

USD

400

USD

Cambridge Exam Preparation
20-30
10-13
Intermediate
320

USD

420

USD

IELTS/TOEFL Preparation
20-30
10-13
Intermediate
280

USD

410

USD

Pathway
25-30
10-15
Intermediate
315

USD

370

USD

Summer / Winter / Spring
15-20
10-15
Beginner
1,800

USD

/course
2,100

USD

/course
English for Academic Purposes Program
20-25
5-15
Beginner
2,800

USD

/semester

3,500 USD/semester
More about the types of language courses
The most common courses are General English, Semi-Intensive English, and Intensive English, which can be found at almost every language school. These are standard programs for learning a language, without additional features. They differ from each other only in the cost and number of hours per week.
One-to-One — individual courses that are expensive but effective. The curriculum for these courses is completely flexible, with the topics of the lessons being discussed in advance with the teacher.
Exam preparation — this type of program includes preparation for the IELTS, TOEFL, or Cambridge international language exams. Such courses are aimed at those students who already know the language at the B1-B2 level, but are not confident enough in their abilities. On average, students with a B2 level (55-74) improve their results by 10 points over the course of 8 weeks, and students with C1 (75-91) — by 5[3].
Academic English — in this course, students memorize complex academic vocabulary and terms, learning to understand and correctly build sentences in a scholastic format. In addition, many schools conduct similar programs in conjunction with universities. Students not only study the language, but also attend standard classes at universities.
Business courses / English for Work — business English courses for those who want to work abroad. You will master professional vocabulary, learn how to write resumes and pass interviews, and practice participating in meetings and conferences. This type of program can also include English for Specific Purposes — business English for specialties in specific areas: medicine, law, programming, and so on.
Pathway — a course that is similar to Academic English in many ways. Students learn academic vocabulary and grammar, prepare for university studies and exams, and attend university classes in their future field. This program has one advantage that has made it one of the most sought after among students — the opportunity to enroll at a university without language certificates. However, this is only available at partner universities of the language school, so we recommend finding out about them in advance.
Summer / Winter / Spring — short (3-5 weeks) seasonal programs, common among teenagers from 8 to 17 years old. There are joint programs for children and parents, and separate programs for adults. Students of such programs visit attractions, museums, theaters, and go shopping, camping, and rafting.
Courses at Canadian universities
English for Academic Purposes Program (EAP) is available at many Canadian universities. This is similar to the Pathway program, but with a more flexible system than typical preparatory programs.
You can enter these courses even with basic English skills[4]. Usually, the program is divided into 5-9 levels lasting from 8 weeks. With a more advanced level, you not only study the language, but also go to lectures and seminars in order to adapt to the university environment.
At the end of the EAP program, you can enter a university without international language proficiency certificates, but only where you took the course.
Also, universities have Foundation programs that are designed for applicants who do not pass the language and grade requirements. These are fixed annual programs that prepare students for university studies. Here, they cover not only the language, but also subjects from the curriculum for the future field of study. A B1 level of English is required for admission, but not at all universities. More details can be found in this article.
Universities also have standard language courses, such as General English, Business, and Summer / Spring programs. However, fewer of them exist than at private language schools. Professional English is more common for legal, medical, technical, and other specialties. Universities also offer preparation for IELTS and TOEFL exams.
Features of admission for language schools in Canada
First, check the accreditation of the language school. This is an important condition for the visa process. In addition, accreditation is one of the indicators for course quality. Canada has an official catalog with 225 accredited language schools. All of them are strictly selected according to the following international standards:
Service
Teaching staff
Syllabus
Marketing
Administration
Student admission
Admission begins with the collection of documents, which include a completed application form, passport, and receipts of the course payment and registration fee. At many schools, you need to pay a deposit. All documents can be attached to the application on the school website or sent by mail. After enrollment, the school sends an official invitation by e-mail, which will be needed to apply for a visa.
For university courses, admission is no different from that of private language schools. Only advanced programs (Pathway, EAP) require a certificate confirming the required level of English.
Taking language courses in Canada
Most Canadian schools practice a communicative approach to teaching in the context of real life situations. Vocabulary and topic are selected according to the group level, student interests, or the university program. All courses are held in English regardless of level. Using this method, students learn new vocabulary more effectively and get rid of the language barrier.
Schools and university centers divide students according to their English level, so we recommend you to take the entrance test in advance. Some programs conduct additional interviews (most often Pathway programs).
Accommodation options while studying in Canada
Accommodation options
Meals
Number of people per room
Avg. cost
Host family
Only breakfast / breakfast + dinner
1-2
180

USD

/week.
School residence
Breakfast (optional)
1-3
239

USD

/week
Rental housing
Covered by the student
1-3
853

USD

/month
Find language courses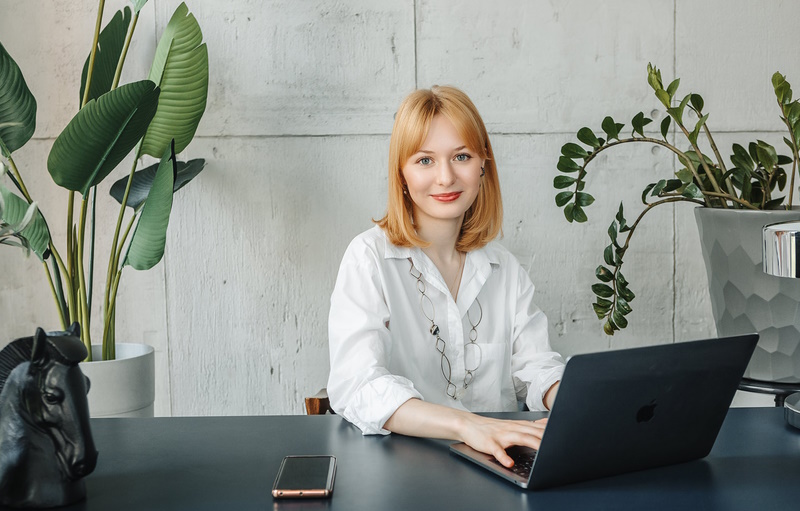 Additional expenses
Expenses

Avg. cost

Embassy consular fee
74-118

USD

Registration fee
118

USD

Medical insurance
15

USD

/week
Study materials
44

USD

/semester
Delivery of an invitation by express mail
51

USD

Airport transfers
81

USD

Special menu
18

USD

/week
Visa for language courses in Canada
To enter Canada, you will need one of two documents, depending on the duration of the course:
Temporary Resident Visa (TRV) for courses less than 6 months in duration. It is equivalent to a tourist visa. The review period will take about 14-30 days. The registration cost is 74

USD

.
Study Permit for long-term courses (longer than 6 months). If the application is approved, a visitor's visa will be issued along with this document. The review period is about 4 weeks. The registration cost is 118

USD

.
Regardless of the visa type, you must first enroll in a language school and pay the full cost of the course. The school will send you an invitation letter that needs to be brought to the visa center or submitted on the immigration office website along with the rest of the documents. For both application forms, you will need to submit biometric data and undergo a medical examination after processing the application.
If you wish to apply online, you must register for a secure IRCC account. It is used to access immigration websites of the Canadian government. With this account, you can apply for a visa, monitor its status, and update your personal data.
You can register by creating a new account or logging in using a Canadian partner bank.
Required documents
Consular fee payment receipt
Original passport
Two photographs 3.5x4.5 cm in size on a white background
Course payment confirmation
Invitation letter from a language school
You may be invited for an interview at the consulate. They will ask questions about your purpose for visiting and the presence of property or close relatives in the country. You must prove your firm intention to return to your home country after completing courses in Canada, otherwise you may be denied a visa. A certificate of employment with a description of income and property documents may come in handy, but verbal assurance that you have no intention of immigrating to Canada is usually sufficient.
Working while taking language courses in Canada

You can work part-time — up to 20 hours per week and full-time during holidays.

Students of short-term courses (less than 6 months) must obtain a work permit in order to be admitted for employment. In Canada, the processing time is about two weeks. Study Permit holders can work without this document.
Best language schools in Canada
ILAC
An internationally recognized school in the education industry. For the quality of teaching and service, it has received more than 25 national and international awards (Star Awards, Consumer Choice Award, Japan Best School Award, and others).
It also partners with 70 Canadian colleges and universities, such as Brock University, Columbia College, and Yukon University. At the end of the Pathway program, students can enter one of these universities without TOEFL or IELTS certificates.
You can study the following programs:
General English
Business English
Cambridge
TOEFL / IELTS preparation
University Pathway
LSI
The LSI Education network was founded in 1965. Now, it includes 14 language schools around the world: in the UK, US, Canada, Malta, New Zealand, Australia, France, and Switzerland.
In Canada, there are LSI schools in Toronto and Vancouver. Both are located in the city center. During their free time, students engage in various activities: excursions in the city, museums, or Niagara Falls; visits to cinemas, musicals, theaters, football matches, and skating rinks.
LSI offers language exam preparation programs, General English with low and high intensity, individual programs, Business English, teaching courses, and university preparation.
Need to learn a language?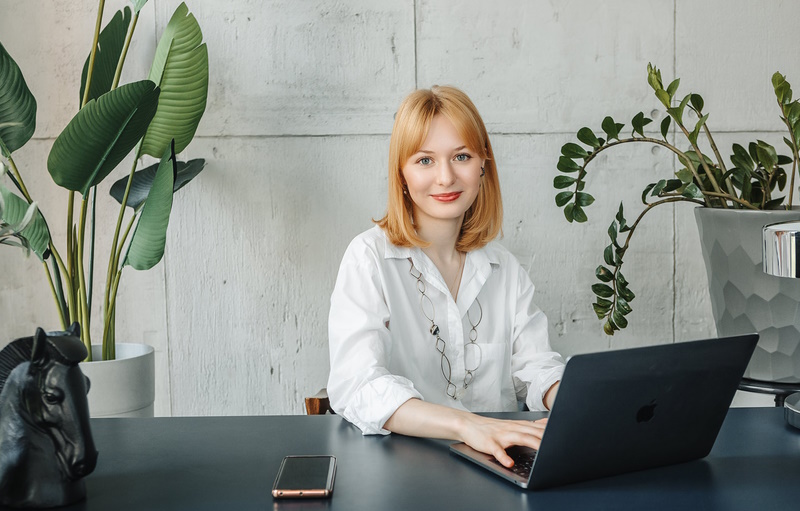 Best cities to learn English in Canada
Toronto
Population
2731571
Number of universities and colleges
30
Average cost of living (food + housing)
2,133

USD

/month
The administrative center of the province of Ontario and one of the largest cities in Canada.
Within walking distance of many language schools and campuses is a street that was previously deemed the longest by the Guinness Book of Records.
Major cultural center of Canada. There are many museums, theaters, and concert venues. The TIFF International Film Festival is also held in this city.
An hour's drive from Niagara Falls.
Toronto has a real underground city. Called the PATH, it consists of about 30 km of heated tunnels with shopping malls, restaurants, and even parks.
Vancouver
Population
2581000
Number of universities and colleges
12
Average cost of living (food + housing)
2,133

USD

/month
Vancouver ranks third for the quality of life among cities in the world[5]. The city is distinguished by a good ecology, advanced transportation infrastructure, and picturesque views.
Vancouver has a fairly comfortable temperate climate — mountains and mild winters in which there are almost no frosts. The city was chosen for the 2010 Winter Olympics for a reason.
There are many parks and beaches here. One of them — Stanley Park — occupies 1000 acres, making it one of the largest parks in the world.
Montreal
Population
1762949
Number of universities and colleges
23
Average cost of living (food + housing)
1,471

USD

/month
Bilingual city. Most of the residents speak English and French.
The cost of living is lower than in other major Canadian cities.
Montreal is often included in various rankings for the most livable cities in the world. This is a comfortable city with a developed transportation infrastructure, picturesque parks and squares, and numerous cafes and restaurants on the cozy streets. In terms of the number of theaters and museums, Montreal can compete with other megacities in the world.
Language courses with UniPage
Want to learn a foreign language, improve your conversational skills, and prepare for exams?
UniPage specialists will select language programs according to your goals, interests, and budget, and help with enrollment.