To study in Korea, it is enough to have a good GPA and know the language — Korean or English. You will also need references and a motivation letter. Read more about the requirements and cost of training.
We discuss higher education and universities in Korea in separate articles.
Tuition fees in South Korea
Type of program
Age
Duration
Min. cost
Avg. cost
Language courses
16+
20-40 weeks
1,285

USD

/session
163

USD

/week
College
18+
2-3 years
3,023

USD

/year
6,802

USD

/year
Bachelor's
18+
4-6 years
3,401

USD

/year
10,959

USD

/year
Master's
21+
2 years
4,233

USD

/year
13,605

USD

/year
Doctorate
21+
3-4 years
3,930

USD

/year
14,738

USD

/year
Additional expenses

Expenses
Average cost
University applications
79

USD

Language exams
30

USD

or 227

USD

Flights
355

USD

Accommodation (student residence)
227

USD

/month
Accommodation (rental)
1,890

USD

/month
Accommodation (boarding house)
378

USD

/month
Study materials
529

USD

Internet
24

USD

/month
Transportation
45

USD

/month
Food
266

USD

/month
Medical insurance
16

USD

/month
Options for admission to South Korean universities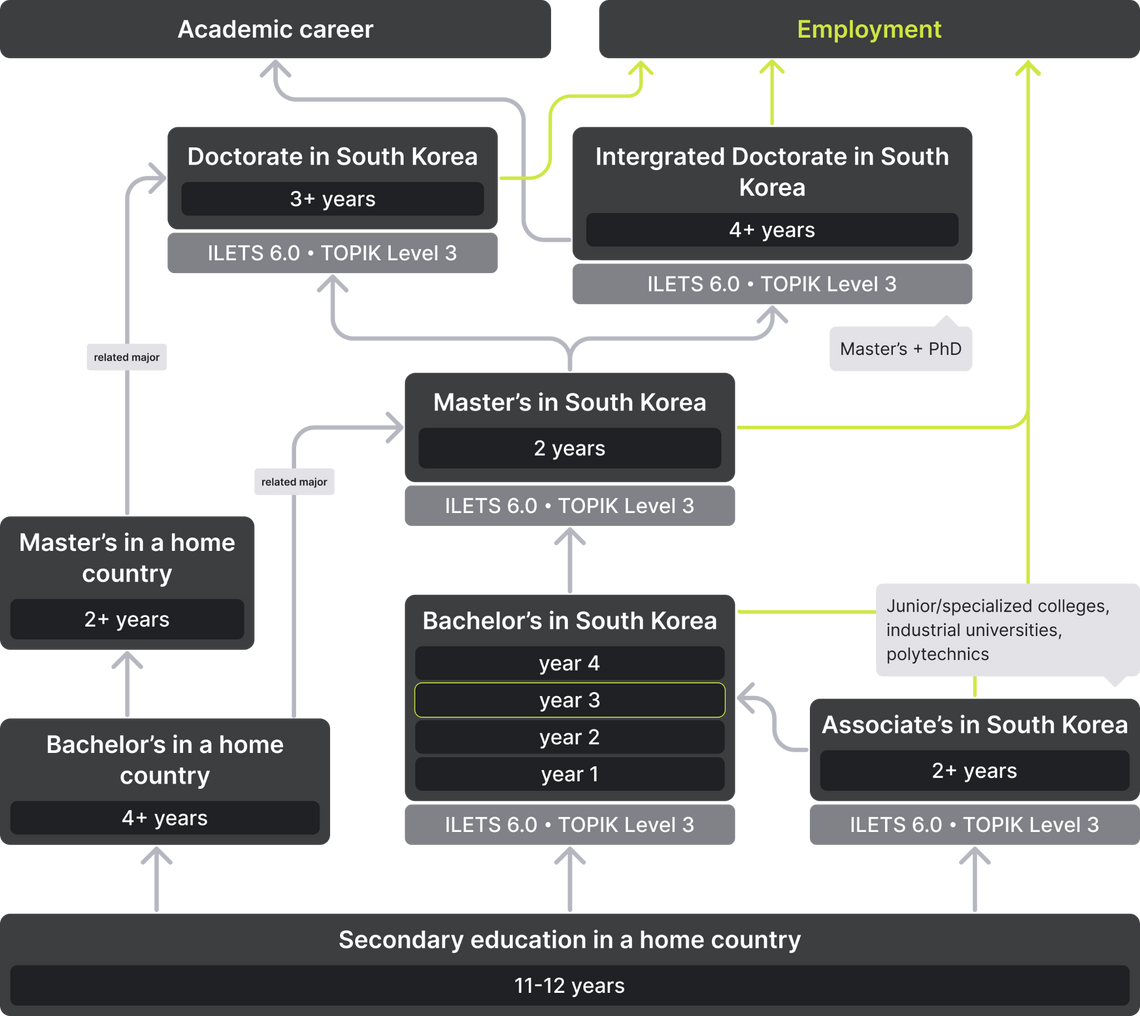 Need help with admission?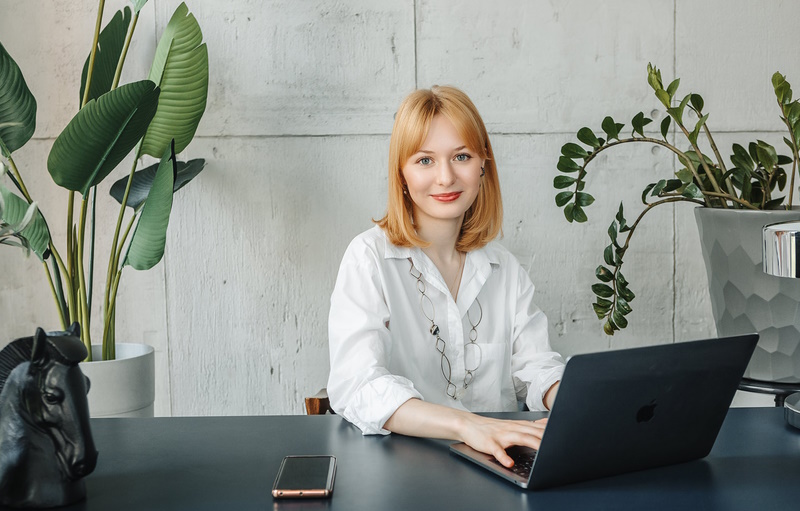 How to choose a university
If you have been eyeing Korean education for a long time, then you most likely know about SKY, the top three universities in South Korea. However, we do not recommend applying only to these schools — they are highly competitive, and there are other good universities in the country. To begin the process, you must decide on your purpose for studying and desired field. Of the additional criteria, we recommend paying attention to:
Ratings. There are more than 200 universities in South Korea, ten of which are in the top 500 best universities in the world according to THE. For example, Seoul National University is in 54th place, and KAIST is in 99th place. Once again, you should not rely only on prestige. If your goal is to get a high-quality education that is in demand, focus on ratings in specific fields. More so, evaluate the curriculum, workload, and the availability of internships in large companies.
Prices. Education in South Korea costs money for both citizens of the country and foreigners. The price is the same for everyone. However, the minimum tuition fee can be different and depends on the university. For example, at Gyeongbuk University, prices start at 4,000

USD

/year, and at Korea University — from 8,000

USD

/year.
Language. Knowledge of Korean is optional. About 30% of programs in South Korea are in English. When submitting documents, foreign students must confirm their proficiency in the chosen language of study. For English, you need to pass the TOEFL or IELTS exam, for Korean — TOPIK (Test of Proficiency in Korean).
Admission Assistance
UniPage specialists have been working with Korean universities for many years. Our students study at Seoul University, Korea University, Ewha Women's University, and others. We help select universities and programs based on the abilities and interests of our clients. We know everything about foreign education and will not miss a single detail when preparing documents and writing a motivation letter.
Get advice
List of the best universities in South Korea
Enter a university abroad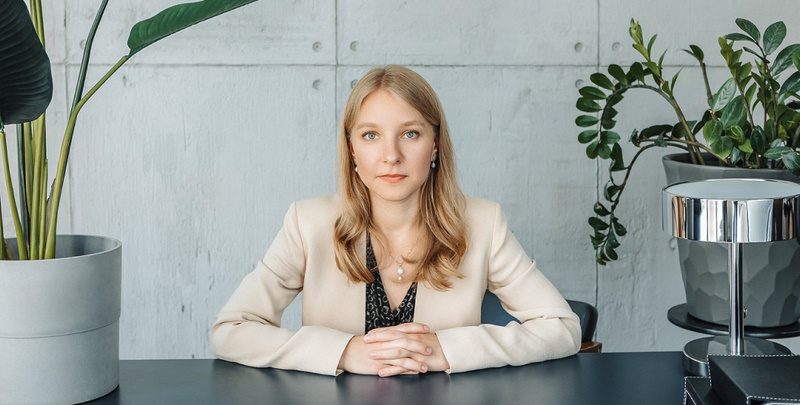 Requirements for admission to Korea
You can apply to Korean universities after 11th grade. Your documents must be recognized with an apostille and translated into English or Korean. Universities also require proof of foreign origin. For this, copies of the parents' passports are requested. Other requirements include:
Motivation letter. A free form essay elaborating on your interests, reasons for enrollment, and achievements. You can learn how to write the perfect motivation letter in this article.
Recommendations. The referee himself should write and send the recommendation to the university. To do this, there is a special form on the websites of universities that a teacher, professor, or employer must fill out. If the form is not available, it must be sent in PDF format by email.
Average score. The minimum eligible GPA is 2.8 out of 4.5[1], though a 3.5-4.0 GPA is encouraged. High achievers may be eligible for scholarships with partial or full tuition coverage.
Language. For English-language programs, you will need to score at least an 80 on the TOEFL exam or a 6.0 on IELTS (rarely, 5.5). To study in Korean, you need to attain a level 3 or higher on the TOPIK. In order to graduate from the university, a student will eventually need to demonstrate at least a level 4.
Achievements. Here, all of the various school awards you have received — including for competitions and volunteering — will come in handy. They will demonstrate to the admissions committee that you are a socially active student.
Important
The TOPIK can be taken in 82 countries. The exam is held 6 times a year (in January, March, April, July, October, and November). Specific dates are published on the
exam website
at the beginning of the year. The test costs 30
USD
. Korean language levels are divided into elementary (1-2) and advanced (3-6).
Recognition of education in South Korea
In order for your education to be recognized in a Korean university, it is enough to affix an apostille on the relevant document (school certificate or diploma). This must be done in your country. The procedure takes anywhere from 5 to 30 days.
Recognition by means of an apostille is only available to parties included in the Hague Convention. You can check whether your country is covered on this site.
To pass the apostille procedure, you will need:
Passport
Diploma/certificate
Check for payment of state duty
Proxy form if you are receiving the service through a representative
How to apply for a bachelor's degree
You need to apply directly to the university. In the application, specify your personal data, results from language certificates, and information about previous education (grades, number of hours/credits, school name, and address). There are ready-made application forms on the websites of universities. Before submitting, you need to pay a registration fee — 60-100 USD.
Submission deadlines are August-October and February-March. Exact dates should be checked on the websites of universities. Education is divided into two semesters with a break for holidays: summer (July-August) and winter (December-February).
All documents will require translations into the language of the program (English or Korean). In the absence of valid passports of the student and/or his parents, it is necessary to provide copies of other documents indicating citizenship.
After submitting your application, you will have to take an entrance test. The exam schedule is published on the websites of universities in advance. Most often, interviews or tests are conducted to check your language proficiency.
List of required documents
Diploma and transcript with an attached translation
Apostille
TOEFL iBT 80, IELTS 5.5 — for studying in English, TOPIK 3 — in Korean
Passport of the student and his parents
Document confirming the familial relationship
Portfolio (for creative specialties)
Individual achievements
Recommendation letters (1-2)
Need help with admission?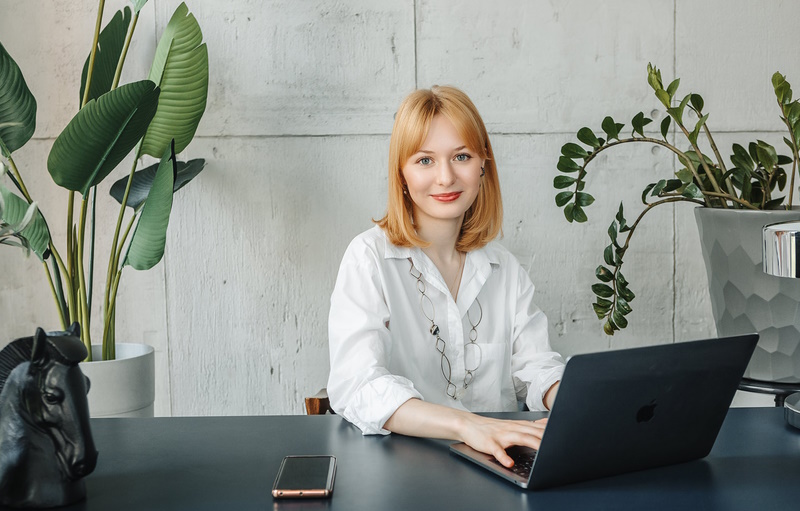 How to enroll in a master's program
First, fill out an application on the university website and pay the registration fee (60-100 USD), then attach the rest of the documents translated into Korean or English.
At the master's level, a motivation letter (personal statement) for Korean universities is often combined with a study plan. As a rule of thumb, it usually contains a specific list of questions about your education, learning goals, interests, and accomplishments. At prestigious universities, it also includes an essay on a given topic. The study plan should describe the courses you plan to study at the university. Sometimes an introductory part of a planned dissertation is required.
Deadlines for the submission of documents are in August-September/March-April. Upon admission, the average GPA, language proficiency, and motivation letter are evaluated. After checking and evaluating the documents, you will be invited for an interview.
List of required documents
Passport of the student and his parents, or other documents confirming foreign citizenship
Bachelor's degree with a transcript of grades
Apostille
TOEFL iBT 80, IELTS 6.0 — for studying in English, TOPIK 3 — in Korean
Motivation letter with a short summary of the study plan
Recommendation letters from professors, teachers, and/or employers (1-2 pieces)
Portfolio (for creative specialties)
Additional materials — individual achievements, publications, dissertation introduction (optional)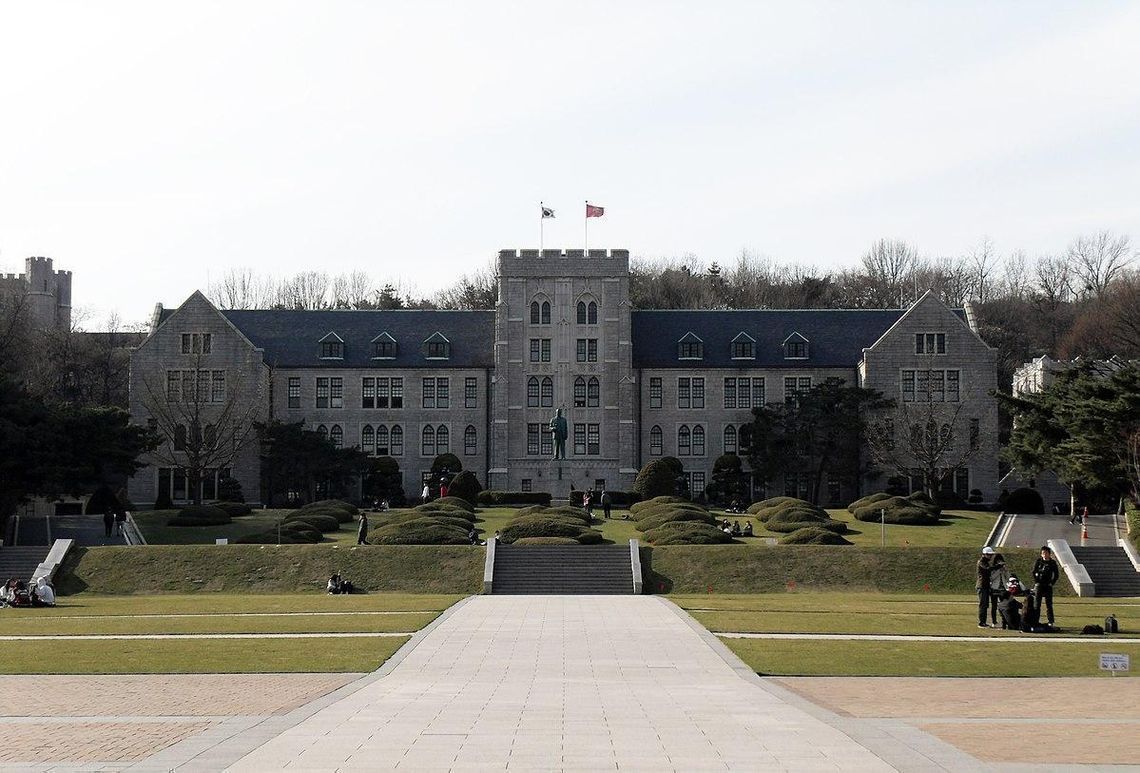 How to apply for a doctorate program
In South Korea, there are two types of doctorate programs:
Independent programs. Three years of study, two of which are devoted to grasping the curriculum (36 credits). You can apply for such a program with a master's degree in a related field.
Integrated PhD. A bachelor's degree is enough here. The duration of this program is four years of study, and at least 60 credits are required.
Upon admission, the following is taken into account:
Average score of the diploma (at least a 3.0 GPA)
Publications
Research proposal
First, fill out an application on the website of the university. Here, you will need to write a motivation letter and draw up a study plan. Attach language certificates along with the rest of the documents.
At some universities, you need to choose a research topic and form an agreement with a supervisor in advance, even before the interview with the admissions committee.
List of required documents
Passport of the student and his parents, or other documents confirming foreign citizenship
Master's degree and grade transcript with a translation
Apostille
TOEFL iBT 80, IELTS 6.0 — for studying in English, TOPIK 3 — in Korean
Motivation letter with a summary of the study plan
Recommendation letters from professors, teachers, and/or employers (1-2 pieces)
Publications
Research proposal
Enter a university abroad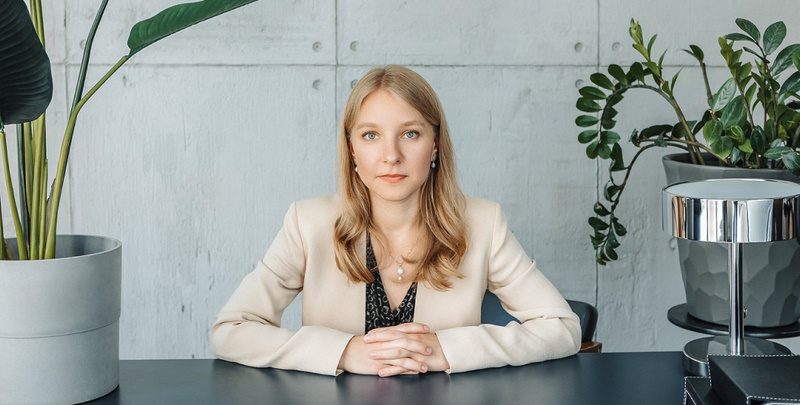 Scholarships and grants
The largest scholarship is the Global Korea Scholarship (GKS), which is issued by the South Korean government. It fully covers the student's expenses for flights, accommodation, tuition, medical insurance, study materials, and other needs. The program also includes a year of language courses before the start of the main course.
The main selection criteria are: age (up to 25 and 40, respectively) and grade point average. Applications for the GKS are accepted by Korean embassies in the participating countries of the program and universities accredited by the National Institute for International Education.
There is also a scholarship program for self-financed undergraduate students. Students who have studied at a Korean college/university for at least two semesters and demonstrate a level 4 language proficiency according to the TOPIK results can apply[2]. Every year, the Korean government selects 200 students who receive scholarships for 12 months.
Many universities provide a discount of 30-100% of the tuition fee to foreign applicants with a high academic performance[3].
Student visas to South Korea
Student visas to Korea can be of two types:
Overseas Study (D-2). A long-term visa for undergraduate, graduate, or doctoral studies, as well as participation in research projects at colleges, universities, and professional schools.
General training (D-4). A short-stay visa for university-based language courses or other studies in organizations that do not fall under the first category.
To obtain a D-2 visa, you must prepare the following documents:
Passport valid for the entire course of study
Completed visa application form
Registration fee payment of 50

USD

for a single entry or 80

USD

for multiple entries into the country
Confirmation of admission to the university
Copy of the previous diploma (translated into the language of instruction and notarized)
The latter may be in the form of a bank statement (no less than 8,984 USD) or proof of a grant/scholarship/third party financial support. The above list of documents is not always final, in some cases additional documents are required.
The D-2 visa is initially issued for up to two years, and is then extended. Engineering students can apply for the D-2-7 category, which allows international students to stay in South Korea after graduation to look for work.
Within 90 days after arrival in the country, the student must visit the regional migration office to receive an Alien Registration Card, the cost of which is 8 USD. Additionally, you will need to purchase insurance (16 USD/month), which provides access to all medical institutions in South Korea.
Studying abroad with UniPage
Want to study at a foreign university but don't know where to start? We can help!
Our specialists will find a university, arrange your documents, fill out the applications, and stay in touch until you receive an offer.