Advantages of language courses in Serbia
Low cost of living. The average cost of living in Belgrade (excluding rent) is 511

USD

per month, which is comparable to living in Poland — 566

USD

per month. For comparison, life in the capital of the Czech Republic will cost 655

USD

per month, and in Germany — 886

USD

per month.
Visa. To stay in Serbia for up to 30 days, some countries do not need to apply for a visa. It will be issued directly at the airport, and only a valid passport will be required from the documents.
Variety of courses. Serbian schools and universities offer different options for language learning, from semester programs and intensive courses to summer schools and weekend courses, where language learning can be combined with excursions and other extracurricular activities.
A busy extracurricular life. At private language schools, courses are supplemented by sightseeing tours, studies on the culture and traditions of Serbia, master classes, and recreational activities.
Disadvantages of language courses in Serbia
Unpopular language. Serbian is not very popular throughout the world. It is spoken only in the country itself and neighboring countries: Montenegro, Bosnia, and Croatia. In total — about 10 million people speak the language[1].
Limited choice of schools. Due to the low popularity of learning Serbian, the choice of language schools in the country is small. The language is most often learned at university language centers.
Lack of accommodation. Universities and language schools in Serbia do not provide residences and hostels for language course students. Most often, guests have to look for accommodation on their own.
Cost of language courses in Serbia
School
Program
Number of weeks
Tuition/week
Cities
Homestay
Hostels

Serbian Language and Culture Workshop

Intensive 20*
1-48
122-261

USD

Belgrade, Valjevo

186 USD

45-186

USD

Standard 10*
10-40
234

USD

Summer School 10-30*
1-16
122-261

USD

Summer School for Kids and Teenagers
10*
1-10
202

USD

Preparation for university 10*
16
1,161

USD

Weekend Course 5*
1-2 days
64-96

USD
* number of lessons per week
Need to learn a language?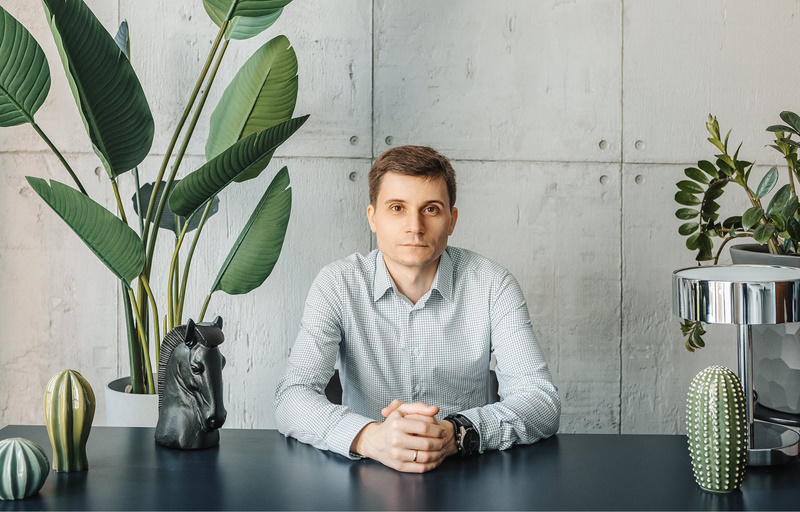 Types of language courses in Serbia
Type of program
Intensity
Group
Min. language level
Avg. cost
Standard Serbian
2-10
6-10
Beginner
234

USD

/week
Intensive Course
10-30
6-10
Beginner
192

USD

/week
Summer School
5-30
6-10
Beginner
383

USD

/course
Serbian Weekend Course
4-6 per day
5-10
Beginner
64

USD

/course
Preparation for National Exam on Language Proficiency
10-30
6-10
Beginner
1,161

USD

/course
Preparation for University
4-10
8-10
Beginner
112

USD

/semester
Semester Course
4
8
Beginner
266

USD

/semester
Individual Course
Individual
1
Beginner
11

USD

/session
Online Course
Individual
1-8
Beginner
383

USD

/course
Several options are available to study Serbian:
Standard Serbian. General Serbian course. The emphasis is on the study of basic tenses and grammatical and phonetic rules. The minimum course duration is 10 weeks. You can choose a load from 2 to 10 hours per week. Standard Serbian courses are available all year at language schools.
Intensive Courses. More intensive courses (10-30 hours per week) for those who want to master Serbian in a shorter period of time. Duration — from 1 to 16 weeks.
Preparation for University. Courses to prepare for admission to Serbian universities are offered by both language schools and universities. Programs are available for all language levels — only the intensity of the classes differs. The course duration varies from 1 semester (4 months) to the whole academic year (8-9 months). Some courses prepare only for the national language proficiency exam, while others provide additional classes in mathematics, physics, chemistry, and other subjects in preparation for the entrance tests.
Preparation for the National Exam on Language Proficiency. Preparation courses for the National Serbian Proficiency Exam. After the exam, you will receive a certificate necessary for admission to Serbian universities and employment in the country. You can prepare with any language level. Courses last from 1 week to 4-8 months.
Individual Courses. The most elective programs — you can independently choose the intensity and duration. Courses can be taken in addition to standard or intensive lessons, which is helpful for working out difficult moments and concentrating on specific aspects of the language.
University courses
You can learn Serbian at the language centers of leading universities in Serbia: Belgrade, Novi Sad, and Niš. Courses are held during the academic year — from October to May, while summer programs take place for three weeks in July. One of the key advantages of studying at a university is the opportunity to use university resources: libraries, reading rooms, sports centers, and student canteens. Moreover, you can attend university parties and communicate with Serbian students.
Centers at universities mainly offer semester and one-year courses. Programs at university centers are suitable both for language learning and as preparation for university studies and language exams. The curriculum includes lectures and seminars where students hone their reading and writing skills in Serbian, as well as study grammar rules and vocabulary. The courses are suitable for all levels of Serbian proficiency, given that beginner classes are conducted in English.
The language centers of the universities in Belgrade and Novi Sad are accredited and have the right to conduct the national language exam. A certificate confirming knowledge of Serbian is a mandatory document for university admission and employment in Serbia. The exam can be taken three times a year (in January, June, and September) for 160 USD.
After completing the course or summer program, you will be issued a certificate indicating the number of credits received during the course (on average, 5-6 ECTS per semester). If you later study at a Serbian university, these credits will be counted towards the required amount for graduation.
Summer programs
Both universities and private language schools in Serbia offer summer schools and camps for adults, children, and teenagers of all proficiency levels.
In addition to classes, students go on excursions in Belgrade and Novi Sad, visit medieval castles in the Vojvodina region and Novi Pazar, play football and basketball, do yoga and tai chi, and go rafting down the mountain river Tara. In addition, you can attend lectures on Serbian history and literature for a closer acquaintance with the country.
In addition to summer programs, weekend courses are available at private schools. In these courses, you can master the most basic knowledge of Serbian in two to three days. At the end of the course, you will know the Serbian Cyrillic and Latin alphabets, be able to introduce yourself, make an order at a cafe, call a taxi, and ask for directions in Serbian. The study is combined with excursions, lectures at the Belgrade Gallery, and master classes on the preparation of traditional Serbian dishes.
Features of admission to language schools in Serbia
Serbian can be studied at university centers and private language schools. They are located in popular tourist cities — Belgrade and Novi Sad. Recruitment for university courses takes place twice a year: at the beginning of the autumn and spring semesters, you can enroll at private language schools once a month.
How to enroll in a Serbian language course:
Apply to a school or university (fill out an application form on the official website of the university or school)
Pay for the course via bank transfer
Apply for a national visa if the selected course lasts more than 30 days, attaching the application and invitation from the school
After arrival, take an entrance test to determine your language level (according to the results, students are distributed into appropriate groups)
If you cancel a course before classes start, the school or university center may withhold up to 60% of the course fee.
Another difficulty lies in the application deadlines — registration for university courses closes a week before the start of the semester. After the deadline, you cannot enroll in the course and you will have to wait for the start of the next semester or exam date.
Serbian language schools and universities do not offer spots at dormitories and residences. Private schools can arrange accommodation in a Serbian family or hostel.
Taking language courses in Serbia
The curriculum of a language course depends on whether you study at a private school or university center.
Courses at universities are aimed at preparing for university studies and passing the international language exam. Classes are held at the university in the format of lectures and seminars.
Courses at private language schools combine study and leisure: students study Serbian in the morning, and in the afternoon they visit local attractions, get acquainted with the traditions of the country, take part in master classes, and attend entertainment events. As a rule, activities are included in the price of the course.
Find language courses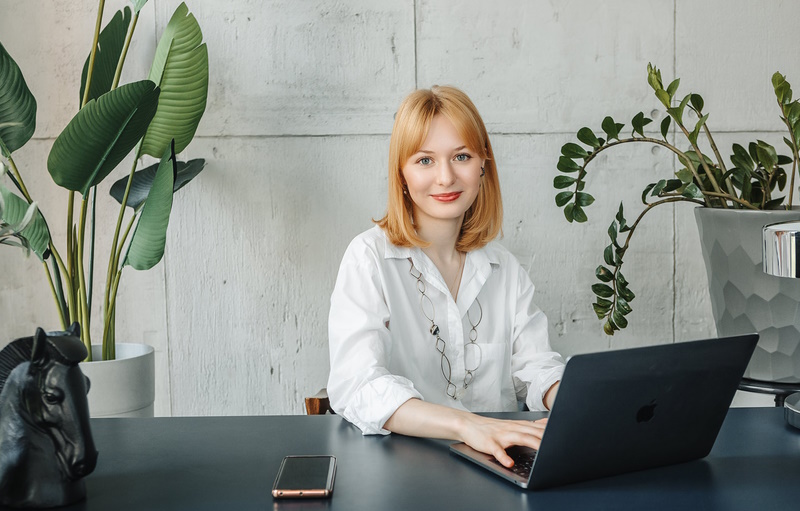 Accommodation options while studying in Serbia
Accommodation options
Meals
Number of people per room
Min. cost
Avg. cost
Homestay
Half board or full board
1-2
117

USD

/week
186

USD

/week
Apartment
None
1-3
55

USD

/week
88

USD

/week
Hotel
Optional
1-2
19

USD

/day
56

USD

/day
Hostel
None
1-10
45

USD

/week
112

USD

/week
Visa for language courses in Serbia
For a trip to Serbia for up to 30 days, students from some countries do not need to apply for a visa.
Documents for crossing the Serbian border:
Passport valid for at least 90 days after the end of the trip
Proof of financial solvency (at the rate of 53

USD

per day per person)
Medical insurance valid for the entire period of stay in Serbia, with coverage of at least 31,956

USD

Confirmed accommodation reservation
Return tickets
As a rule, you only need a passport to get a short-term visa to Serbia. However, you may be asked to present other documents at the border.
Holders of a Schengen visa or a residence permit in the European Union and Schengen area can stay in Serbia for up to 90 days.
To stay in Serbia for a longer period, you must obtain a national category D visa. It is issued for 1 year, regardless of the purpose of the trip.
Documents for a Serbian national visa:
Passport valid for at least 90 days after the end of the trip
Completed and signed visa application form (filled in English or Serbian)
3.5x4.5 cm photo (against a light background, not older than 6 months)
Medical insurance valid for the entire period of stay in Serbia, with coverage of at least 21,304

USD

Invitation from a language school or university
Confirmed accommodation reservation
Return tickets
Consular fee payment receipt
Proof of financial solvency (at the rate of 53

USD

per day per person)
Additional expenses
Expenses
Min.
Avg.
Consular fee
117

USD

117

USD

Medical insurance
443

USD

443

USD

Airport transfer
21

USD

21

USD

Language exam
160

USD

160

USD
Cost of UniPage services
Need to learn a language?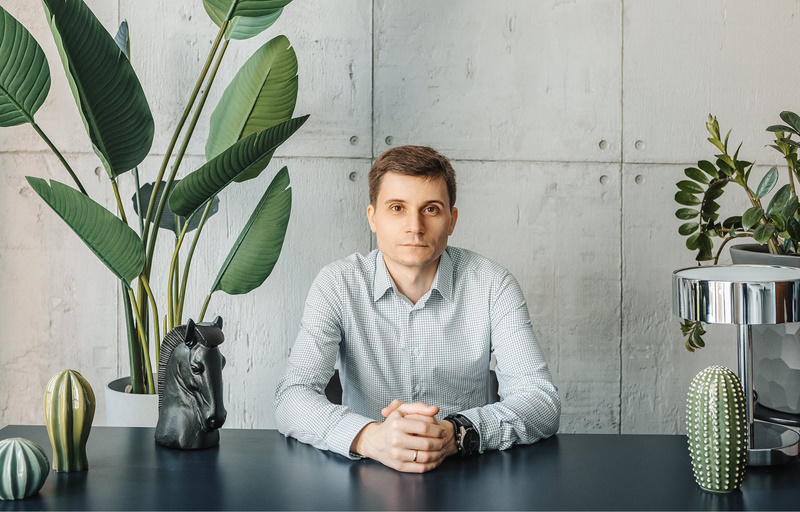 Work while taking a language course in Serbia
For employment in Serbia, you will need a category D visa and a work permit. Students can work 20 hours per week. The average salary is 11 USD per hour[2]. If you study Serbian at a university center, you can find work on campus: in the library, canteen, or administration. In addition, students earn extra money as sales associates, gardeners, waiters, nannies, or English tutors.
Another interesting point is the unemployment rate in Serbia. In 2021, it was 11%[3]. For comparison, the average in Europe is 7.2%[4], and in neighboring Bulgaria it is about 4.8%[5]. Therefore, the chances of finding a job in Serbia are low, especially without knowledge of Serbian and citizenship. Both citizens and foreign migrants note that it is very difficult to find a job in Serbia.
Most popular language schools in Serbia
The Center for Serbian as a Foreign Language at the University of Belgrade
The Center at the University of Belgrade was founded in 1986 at the Faculty of Philology. It offers full semester courses and a 3-week summer program. Face-to-face lessons are held in the university classrooms. The cost of the intensive course is 639 USD per semester, while online courses will cost 383 USD for 12 weeks.
At the University of Belgrade, you can take the national Serbian proficiency exam three times a year and receive a certificate corresponding to the CERF. The cost of the exam is 160 USD.
Serbian Language Center at the University of Novi Sad
The center began operating in 2002 at the Department of Linguistics of the Faculty of Philosophy. It helps students learn Serbian within semester programs, prepare for university admission, and pass the national Serbian proficiency exam. The courses are intended not only for students, but for everyone who wants to learn the language. The center also has the right to conduct the national examination and issues supporting certificates.
The cost of a course is from 112 USD to 256 USD per semester, depending on the language level.
There is also a summer program at the Novi Sad University Center. The duration of the program is three weeks. Students combine language learning with lectures on Serbian history, literature, and culture, excursions around Novi Sad, and meetings with Serbian writers. All activities are held in Serbian. The cost of the summer program is 799 USD, which includes a language course with an intensity of 25 hours per week, study materials, accommodation, meals, and extracurricular activities.
Serbian Language and Culture Workshop
The language school is located in Belgrade and offers a variety of courses:
Standard and intensive programs
Summer schools for children and adults
University preparation programs (including entrance examinations in specialized subjects)
Weekend courses and others
The curriculum for the school is developed by experts from the University of Belgrade. In addition to studying Serbian, students study the culture and history of the country, attend excursions, and play sports.
Classes are held all year round, with the duration of the courses being from 2 days to 48 weeks.
The weekly average cost of the course, with an intensity of 20 hours per week, is 192 USD. Extracurricular activities and study materials are included in the price. The school offers homestay options and helps students find a hostel in the center of Belgrade.
Best cities to learn Serbian
Belgrade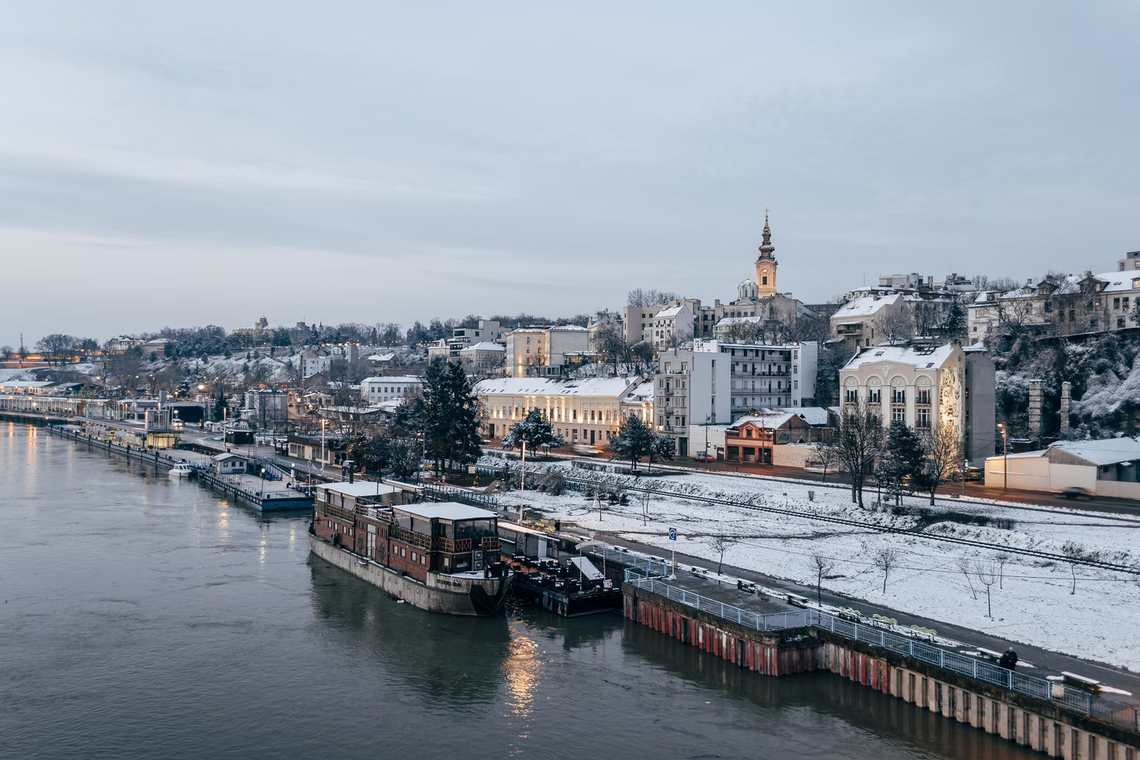 Population
1.6 million people
Monthly expenses
522

USD

/month
Attractions
Kalemegdan, Belgrade Fortress, Nikola Tesla Museum, Military Museum, Republic Square
Oldest European city. The history of Belgrade began more than 7 thousand years ago — the city was founded under a different name by a Celtic tribe in the 3rd century BC. The main attraction of the city — the Belgrade fortress — was built in the 1st century AD from limestone, which gave the modern name to the city. "Beograd" means "white city" in Serbian.
Educational hub of the country. Belgrade is home to the Serbian Academy of Sciences and Arts, the University of Belgrade, the Academy of Arts, and several private universities.
Parks and squares. Belgrade has many attractions, but its parks and squares are especially interesting. Kalemegdan Park, a favorite place for Belgrade residents, is located on a hill overlooking the Belgrade Fortress and the confluence of the Danube and Sava rivers.
Novi Sad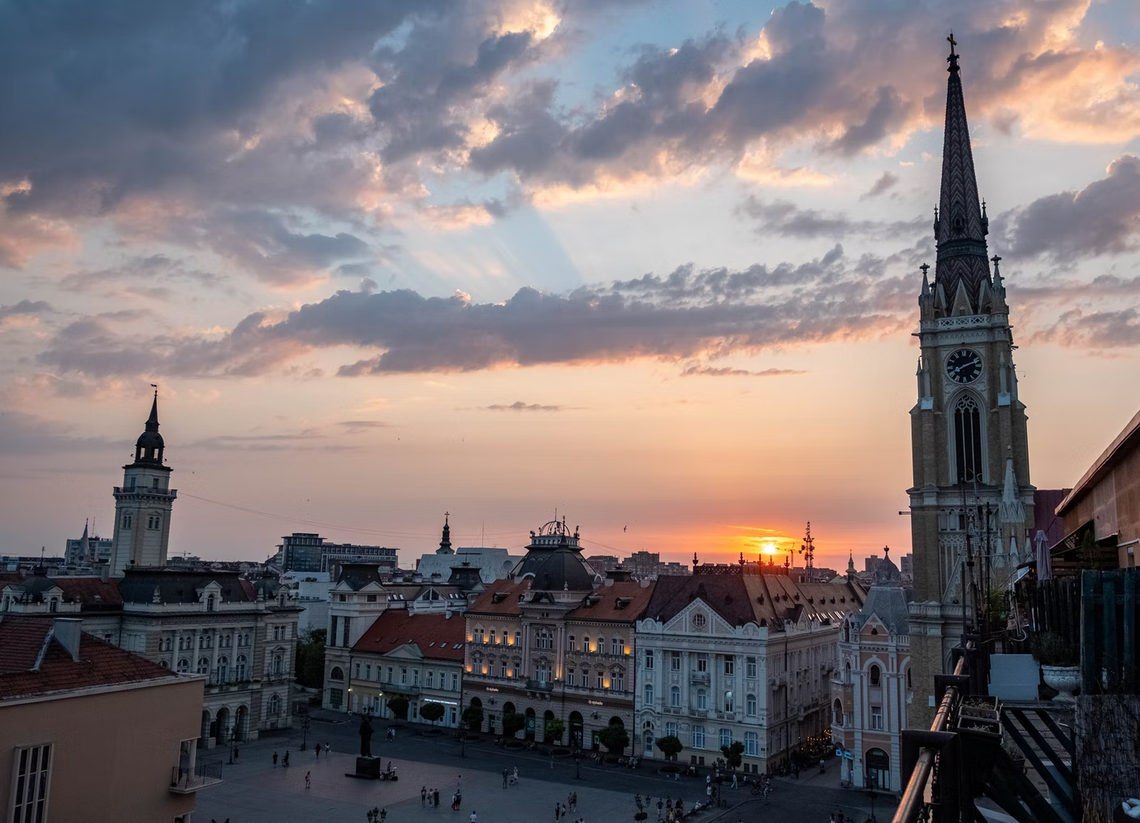 Population
300 thousand people
Monthly expenses
475

USD

/month
Attractions
Gallery of Matica Srpska, Museum of Vojvodina, City Hall, Church of St. Mary, Danube Park, Petrovaradin Fortress
Cultural capital. Novi Sad is the heart of Serbia's cultural life. Many museums and galleries are located here, which contain the largest collection of Serbian art. The city regularly hosts cultural events, such as the "EXIT" music festival and the "Tesla Fest" — a festival dedicated to innovation and invention.
Serbia's most beautiful city. According to both Novi Sad residents and visitors of the city, Novi Sad surpasses even the capital of Serbia when it comes to beauty. The city has a large number of architectural monuments in different styles: Gothic, Baroque, and Neoclassicism.
Mix of cultures. A significant part of the Novi Sad population is Hungarian. Serbian generosity and Hungarian brilliance organically merge into one culture. Novissadians are free and very sociable people: they like to argue and easily make new acquaintances.
Language courses with UniPage
Want to learn a foreign language, improve your conversational skills, and prepare for exams?
UniPage specialists will select language programs according to your goals, interests, and budget, and help with enrollment.