Studienkollegs are programs that aim to prepare foreign applicants for admission to German universities. Their goal is to make up for the differences in secondary education between Germany and other countries. Studienkollegs are established by universities. In fact, they are analogous to the Foundation and Pathway programs widespread in English-speaking countries.
List of studienkollegs in Germany
| | | | |
| --- | --- | --- | --- |
| Studienkolleg | Federal State | Admission | Course |
| Studienkolleg München | Bayern | Universities | T, M, W, G |
| Studienkolleg Coburg | Bayern | Universities of Applied Sciences (UAS) | TI, WW, SW |
| Studienkolleg KIT | Baden-Württemberg | Karlsruhe Institute of Technology | T |
| Studienkolleg an der HTWG Konstanz | Baden-Württemberg | Universities of Applied Sciences (UAS) | T, W |
| Studienkolleg an der Universität Heidelberg | Baden-Württemberg | | T, W, M, G, S |
| Studienkolleg FU Berlin | Berlin | | T, M, W, G |
| Studienkolleg TU Berlin | Berlin | | T, W |
| Studienkolleg Hamburg | Hamburg | Universities | T, M, W, G/S |
| Internationales Studienzentrum | Hesse | Universities | T, M, W, G |
| Studienkolleg Kassel | Hesse | | T, W |
| Studienkolleg an der TU-Darmstadt | Hesse | | T, G |
| Studienkolleg Mittelhessen Marburg | Hesse | Universities | T, W, M, G |
| Hochschule Wismar Studienkolleg | Mecklenburg-Vorpommern | | TI, W/WW |
| Niedersächsisches Studienkolleg | Lower Saxony | | T, M, W, G/S |
| Internationales Studienkolleg | Rhineland-Palatinate | | T/TI, W/WW |
| Studienkolleg der Johannes-Gutenberg-Universität | Rhineland-Palatinate | Universities | T, TI, W, WW, M, G/S |
| Studienkolleg Sachsen | Saxony | Universities | T, M, W, G/S |
| Hochschule Zittau/Görlitz Studienkolleg | Saxony | Universities of Applied Sciences (UAS) | TI, WW |
| Studienkolleg an der Martin Luther-Universität Halle Wittenberg | Saxony-Anhalt | | T, W, M, G |
| Landesstudienkolleg Sachsen-Anhalt an der Hochschule Anhalt | Saxony-Anhalt | Universities of Applied Sciences (UAS) | T, W, G |
| Studienkolleg Bochum | North Rhine-Westphalia | | T |
| Studienkolleg Mettingen | North Rhine-Westphalia | | T, W, M |
| Staatliches Studienkolleg Nordhausen | Nordhausen,Thuringia | | T, W, M, G/S |
| Studienkolleg an der FH Kiel | Schleswig-Holstein | Universities of Applied Sciences (UAS) | TI, WW |
Tuition fees in Studienkollegs
Education in public Studienkollegs is free, but almost all of them have mandatory contributions: 118-472 USD per semester, the exact amount depends on the university. The only exception is Baden-Württemberg, where the tuition fee for international students is 1,769 USD/semester. It is in this region that such strong German universities as the University of Heidelberg or the Technical University of Karlsruhe are located.
In addition to the public, there are also private studienkollegs. Tuition fees there start from 6,488 USD and can go up to 12,976 USD/year. It is easier to enroll in them because many do not have entrance exams and the requirements for language proficiency are lower.
It is also worth distinguishing between studienkollegs and the German Foundation programs. Sometimes they are called Studienkolleg as well, but that's not what they are. The difference is that after Foundation you don't take the FSP examFeststellungsprüfung, which is required for admission to a university.
Accommodation
354-826

USD

Utility fees

including mobile and Internet

260

USD

Meals
177-236

USD

Medical insurance
124

USD

Entertainment
59-177

USD

Total per month
973-1,622

USD
Who needs to study in Studienkollegs?
Whether you need to undergo studies at a Studienkolleg, depends on your secondary education. It lasts 12 years in Germany, therefore you will need to complete a preparatory year if it's shorter in your home country. There are exceptions. For example, you can immediately enter a German university, skipping Studienkolleg, if you have completed a year at your local university after school. On the Anabin website, you can select your country and see which option is suitable for each specific qualification.
How to choose a Studienkolleg in Germany
Studienkollegs are the first step before studying at a German university. The student does not submit application documents to a Studienkolleg, but directly to the chosen university and for a specific program. This is done either directly or through the uni-assist system. Then, if the university decides to accept a student, it sends them to a specific Studienkolleg. For example, upon admission to the prestigious Munich Technical University, the student will be sent to the Bavarian Studienkolleg, and upon admission to the Humboldt University in Berlin — to one at the Free University of Berlin. Each university is tied to a specific Studienkolleg. If desired, the student can change the target university after completing the preparatory program, as long as the FSP exams they pass meet the admission requirements of the chosen university.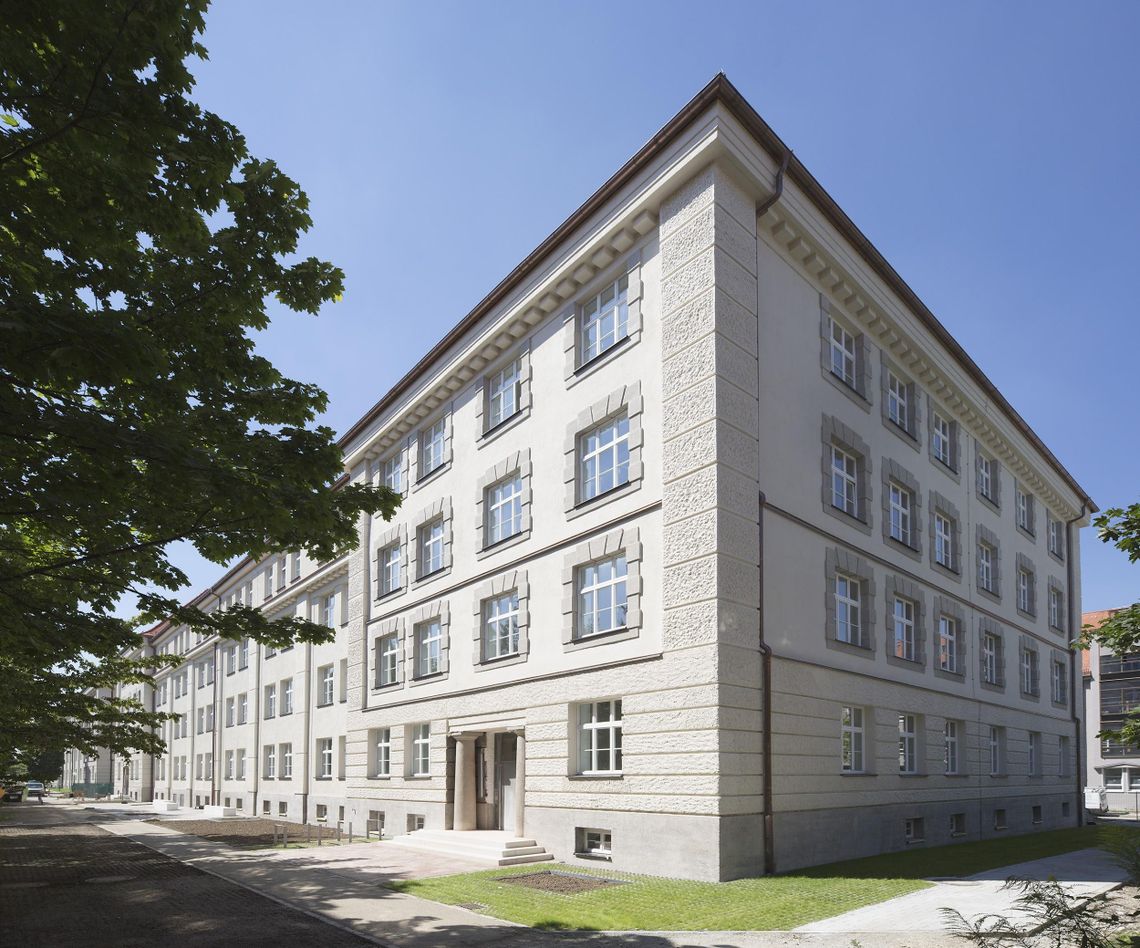 Courses at Studienkollegs
There are five available fields of study in Studienkollegs, the choice depends on which university the applicant wants to enter afterward. For universities (Universität), it is necessary to complete training in basic programs (one letter in the abbreviation, i.e. W-Kurs), and for admission to Universities of Applied Sciences (UAS) (Fachhochschule), simplified courses are enough (two letters in the abbreviation, i.e. WW-Kurs). In any case, the student will have to study the compulsory subjects and pass the FSP for each of them.
Studienkolleg courses for universities
Course
Fields of study
Subjects
T-Kurs

Technik — technology

Technical sciences
Mathematics
Natural Sciences

Mathematics
Physics
Chemistry
Computer Science
German

M-Kurs

Medizin — medicine

Mathematics
Physics
Chemistry
Biology
German

W-Kurs

Wirtschaft — Economics

Management
Economics
Business

Mathematics
Economics
Business
English
German

G-Kurs

Geisteswissenschaft — Humanities

Humanities
Social Sciences

History
Literature
Political Science
Social Sciences
German

S-Kurs

Sparchwissenschaft — lingusitics; an uncommon type of courses

History
Literature
German
Social Sciences
Medicine;
Biology;
Dietetics;
Dentistry;
Microbiology;
Agronomy;
Veterinary medicine;
Biochemistry;
Sports;
Psychology;
Pharmaceuticals.
Physics;
Architecture;
IT in economics;
Chemistry;
Construction engineering;
Computer science;
Food production technologies;
Industry technologies;
Mathematics;
Metallurgy;
Electrical engineering;
Statistics;
Geology;
Mechanical engineering;
Physics;
Navy technologies;
Hydrography;
Geography;
Land management;
Sound and film technology;
Chemical engineering;
Photoengineering;
Supply logistics;
Textile and printing equipment;
Production technology;
Sewing;
Environment protection technologies;
Mineralogy;
Meteorology.
Economics;
Social Sciences;
Spatial planning;
IT in economics;
Sociology;
Geography;
Enterprise management;
Social pedagogy;
Social work;
Political economy;
Political science;
Tourism and hospitality;
Law;
Insurance business.
Germanic studies;
Law studies;
Theology;
Literary criticism;
Art;
Design;
Archeology;
History;
Restoration;
Political science;
History of art;
Ethnology;
Teaching;
Journalism;
Philosophy;
Musicology;
Theater Studies;
Psychology;
Music;
Product design.
Foreign languages ​​(translation);
Classical philology;
Linguistics;
Religious Studies;
Law studies.
Studienkolleg courses for universities of applied sciences
Fachhochschulen preparation courses are sometimes carried out in separate Studienkollegs located within them.
Course
Fields of study
Subjects
TI-Kurs

Technical Sciences
Engineering
IT

Mathematics and IT
Natural Sciences
German
Drawing

WW-Kurs

Business
Management
Marketing

Mathematics and IT
Economics
German
English

SW-Kurs

Social Sciences
Economic Sciences

Mathematics
Pedagogy
German

GD-Kurs

German
Mathematics
Design
Physics
Admission to Studienkollegs
You need to start admission to a studienkolleg by choosing your future specialty and the university. In some German universities and fields of study, there are quotas for the admission of students — Numerus Clausus.
Germany is a federal country and admission requirements differ from state to state. It is important to know in advance the specifics of each region. For example, universities in North Rhine-Westphalia do not accept Studienkolleg graduates from other regions. The opposite rule applies to graduates of Westphalian Studienkollegs: they can only enter universities of their federal state.
The requirements for admission to Studienkollegs vary from institution to institution, but in general, the following criteria are important:
GPA. Germany is obsessed with academic records. Successful admission requires a high GPA and excellence in all major subjects. It is preferable that the GPA is at least 4.2 out of 5.
Language. The applicant is required to know German at the B2 level

sometimes C1

. On the websites of some Studienkollegs, B1 is indicated, but the chances of admission with that level are much lower. Accepted certificates of language proficiency include Goethe, TestDaF or DSH

you can only take this exam at a German university

. It is best to take the exam as early as possible. Then the applicant will have time to receive the results and sign up for a retake, if necessary.
Entrance exams. They exist in every Studienkolleg. Students have to pass the language exam (even if they have a certificate), and the second exam depends on the course in which the applicant had been enrolled. For example, for T-Kurs — Mathematics, for W or G-Kurs — English.
Studienkolleg education is divided into two semesters, and students are admitted twice a year. The standard application deadline is January 15th for the summer semester and July 15th for the winter semester. These dates vary from institution to institution. The table shows the deadlines for some of the studienkollegs.
Documents for admission to a Studienkolleg
For admission to a Studienkolleg, an applicant must provide:
Copy of the passport;
Notarized copy of the school certificate;
Notarized translation of the school certificate into German or English — with grades attached;
Language certificate of the passed German exam

B2+: Goethe-Zertifikat, TestDaF, DSH

;
CV;
Motivation letter

uncommon, but possible

.
Studienkolleg application process
Passing exams in German at a level not lower than B2;
Choosing the desired specialty and selecting the university where you will study. Before choosing your future field of study, pay attention to Numerus Clausus — there might be quotas on admissions.
Preparation of application documents;
Filling out an online application through uni-assist.de and sending the package of documents;
Getting an invitation from the university for entrance exams to the Studienkolleg;
Getting any visa to Germany;
Visiting the Studienkolleg to pass the entrance exams;
Waiting for a response from the Studienkolleg;
Getting an official invitation from the Studienkolleg;
Obtaining a student visa to Germany;
Going to Germany for studies.
Studying at Studienkollegs
The programs are very intense: the workload is up to 36 hours per week. Attending classes is strictly mandatory, and absence without a good reason can lead to expulsion. For example, in a technical course (T-Kurs) in Munich's Studienkolleg, students study German 10 hours a week, Mathematics 8 hours a week, Physics and Chemistry for 12, and 2 hours is devoted to Computer Science or Geometry. The total workload is 32 hours a week, excluding homework.
After admission, the management of the Studienkolleg can help students with finding accommodation, but does not guarantee that there will be free places. Students usually organize their leisure time independently. A small town like Göttingen or Heidelberg can be an ideal option for those who do not want to be distracted much from their studies and want to gradually adapt to life in a new country. Regardless, cities like Berlin and Hamburg attract many students.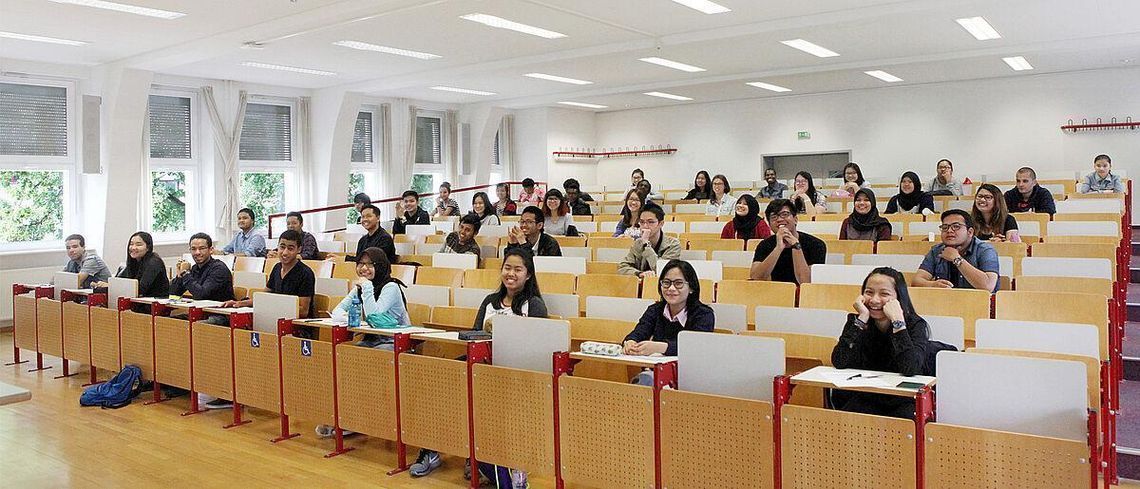 Feststellungsprüfung (FSP)
Feststellungsprüfung (FSP) are the final exams in Studienkollegs. Having passed them, the student gets the right to enter a German university. You cannot even submit application documents without FSP results. The contents of the exam depend on the course. For example, after W-Kurs (business) you take German, Mathematics, Economics and English. Everything is done in written-and-oral format.
Each exam has study guides and clear assessment criteria. Studienkollegs often post samples of tests on their websites, so if you want to prepare for the FSP, you can begin even before leaving for Germany. In some Studienkollegs, it is allowed to take exams as an external student, without attending classes. Such cases are rare, and it is still better to study for a year on-site. FSPs are difficult, and it is extremely hard to pass them without proper preparation.
The structure of the FSP is more or less the same in different states. The usual exception is North Rhine-Westphalia. There, exams differ in content between Studienkollegs, and that is why, after them, one cannot enter universities in other regions. There are only two state studienkollegs in this land: in Mettingen (T-, W-, G-, M-Kurs) and Bochum (T-Kurs).
After Studienkolleg
After graduating from the State Studienkolleg and successfully passing the FSP, an applicant can:
Enter the university to which they applied initially;
Choose any other German university

except for graduates from the Northern Rhine-Westphalia studienkollegs

.
In the first case, the student once again submits an application to his university. As a rule, this is a formality, and it will be accepted without any problems. In the second, the applicant will need to prepare all the documents again and pass the competition to another university. The important part is to apply for the same direction in which the student took the course at the Studienkolleg.
How UniPage helps to enroll in Studienkollegs
Germany is a very popular study destination, so our company has experts who specialize in education in Germany. They have extensive experience of enrolling in German public universities, including the Technical University of Munich, Humboldt University, Free University of Berlin, Rhine-Westphalian Technical University of Aachen and other best universities.
In this article, we have described only the main aspects of German Studienkollegs. In reality, each university and each student will have their own characteristics. UniPage specialists fully supervise the process of admission to state universities in Germany, helping students:
Choose a university and the program;
Assess the chances and possible risks;
Choose a Studienkolleg that best suits the interests and capabilities of the applicant;
Prepare all the necessary documents;
Apply for a student visa to Germany.
Last updated: