English courses in Indonesia — the choice of students who want to combine English learning with a vacation in one of the most popular tourist destinations. Beaches, cool gardens, and evergreen forests, along with surfing and excursions at the foot of volcanoes await after class. And of course, the low cost of courses is a nice bonus.
Advantages of language courses in Indonesia
Low course cost. The average weekly cost of courses is 76-100

USD

. This is cheap even compared to other Asian countries. For example, a week of courses in the Philippines will cost 356

USD

, in Australia and New Zealand — about 252

USD

, and in Malaysia — 134

USD

.
Small groups. In Indonesian language courses, students study in small groups of 7-14 people. This allows teachers to devote more time and attention to each student.
Visa. Citizens of most countries do not need to apply for a visa in advance to take courses in Indonesia for up to 30 days. It will be issued directly at the airport. In addition, a visa can be extended once for 30 days without leaving the country[1].
Combine education with leisure. Language course students can go surfing on the east coast of Java or diving in Sulawesi, as well as visit beaches, numerous volcanoes, and sacred Hindu temples in Bali.
Disadvantages of English language courses in Indonesia
Small selection. Indonesian language schools mainly offer general courses and IELTS preparation programs, less often — English for Business and Academic Purposes.
Few opportunities for practice. English is not widely spoken in Indonesia, making it difficult to find locals who are able to maintain a conversation. Therefore, language course students do not have many opportunities for practice outside of school.
University courses. Indonesian is the main language of instruction at universities, with practically no English-language programs. Therefore, you cannot enroll in English courses at a university.
Strict laws and customs. In Indonesia, more than 90% of the population is Muslim, so the rules of conduct here are different from that of the Western world. It is customary to eat only with your right hand, and women should cover their shoulders and knees. To avoid misunderstandings with the locals, foreign students should study the rules and regulations of Indonesia before traveling.
Active volcanoes and seismic activity. There are more than 100 active volcanoes on the islands of Indonesia. The last eruption occurred in August 2020. Moreover, almost all of Indonesia is located in the Pacific Ring of Fire — an area where a large number of volcanoes are concentrated. Because of this, the country has a high probability of earthquakes.
Cost of English courses in Indonesia
School
Program
Weeks
Tuition fee/week
Cities
Apartment
Hotel
IALF
General English
8+
18

USD

Jakarta, Surabaya, Bali

575-648

USD

/month
37-45

USD

/day
IELTS Prep
2-5
57-192

USD

Academic English
4+
57

USD

Teacher Training
1-5
54-269

USD
Enroll in a language course with UniPage
UniPage works only with accredited schools that provide accommodation and allow you to apply for a visa. We will tell you what language learning options are available in Indonesia, select the type and intensity of the program in accordance with your goals, and help you understand the intricacies of the contract.
You will also be able to receive discounts and special offers that are only available through our agency.
Need to learn a language?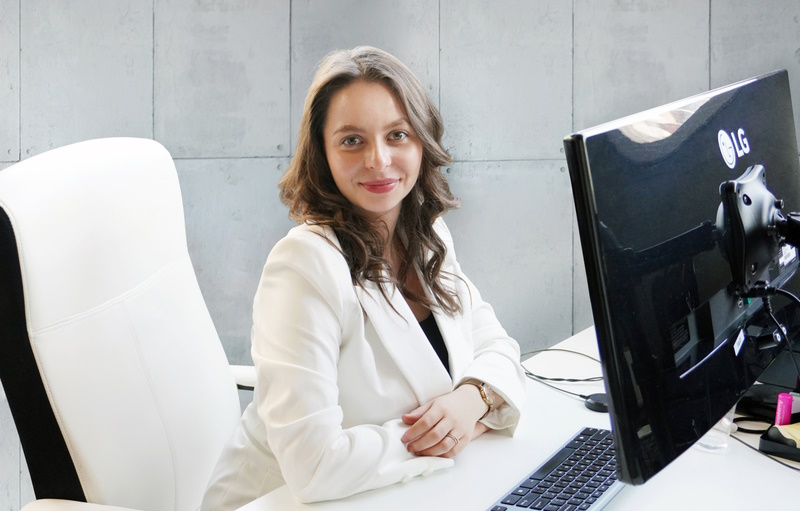 Types of language courses in Indonesia
Type of program
Intensity
Group
Min. language requirements
Cost
General English
5-10
7-14
Beginner
141

USD

/course
Conversational English
5-10
4-14
Elementary
On request
Business English
20-25
4-10
Pre-Intermediate
On request
IELTS / TOEFL / PTE Preparation Course
10-25
7-10
Pre-Intermediate
122

USD

/week
Academic English / University Pathway
10-25
7-14
Elementary
227

USD

/course
Teacher Training
1-5
6-12
Upper-Intermediate
269

USD

/course
English courses in Indonesia are not very diverse, but they have everything you need:
General English courses are divided into modules that correspond to each language level. The duration of a module is 8 weeks, after which the student can move to a more advanced group.
Conversational English is a practical course in spoken English. Students learn vocabulary and syntax, talk to native speakers and each other, as well as work on their accent.
Business English — courses for those who want to work in an English-speaking environment. Students analyze vocabulary, learn to negotiate, pass interviews, and make presentations. Such courses do not provide fundamental knowledge, so the minimum required language level is Pre-Intermediate. Most often, Business English programs include 30-36 hours of classes, and their duration and intensity can be varied.
IELTS / TOEFL / PTE Preparation — courses for international language exams. In the classroom, students develop their reading, writing, speaking, and listening skills. They also analyze the questions on a real exam and practice solving them. At some schools, you can take an IELTS mock exam for 38 USD and receive feedback from an exam expert. The duration of these courses is from 2 to 12 weeks.
Academic English / University Pathway — preparation for studying at English-speaking universities. Students learn to write essays in English, take notes, make presentations and reports, and defend their point of view in debates. The duration of academic programs is from 4 to 12 weeks. Depending on the school, the minimum required language level is Elementary or Pre-Intermediate. It is worth noting that Pathway in Indonesia only prepares students for higher education, but does not guarantee admission to a university without language exams.
Teacher Training — practical training for teachers. The minimum required language level is Upper-Intermediate. In the classroom, students conduct in-depth language analysis and learn methods of teaching English to foreigners. The duration and intensity of such courses vary — you can attend class for 1 hour a week for 5 weeks, or complete the course in an accelerated mode within a week.
University courses
Indonesian is the main language of instruction at universities. There are few English-language programs in the country, so universities do not tend to offer English courses. However, some universities have intensive programs for learning Indonesian[2].
Features of admission to Indonesian language schools
Enrollment at Indonesian language schools takes place throughout the year. Classes start every 2 weeks on Tuesdays.
To enroll in a language course, you need to:
Choose a suitable course
Fill out an application form on the school website
Take an online test to determine your language level, since many courses require minimal knowledge of English
Pay for tuition and other necessary fees
Receive an invitation to the language school
Indonesia does not issue student visas for language courses[3]. Therefore, all programs in the country last no more than 6 months — the maximum period of stay on a tourist visa.
Note
Some Indonesian language schools will only accept students vaccinated against COVID-19
[4]
. Check the vaccination requirements on the school's official website.
Taking language courses in Indonesia
Courses at Indonesian language schools are held in small groups — a maximum of 14 people. This is unusual for Asia — in other countries of the region, the number of students can reach up to 20 people per group.
Courses are taught by native speakers and Indonesians with international TESOL certification. In the classroom, they emphasize the development of conversational skills, recreate real life situations, and involve students in discussions and games. A lot of time is also devoted to independent work. Courses in Indonesia are often mixed format — some classes take place at school, while others are conducted online.
Throughout their studies, students take several tests and a final exam at the end of the module. At the end of the course, students receive a certificate and a detailed report from the teacher.
Classes are held in the morning. This allows students to devote their afternoons to visiting the popular tourist attractions of Jakarta or Bali, the national parks of Tanjung Puting and Komodo, famous Indonesian volcanoes, and much more. Schools do not organize entertainment programs, but the staff is always ready to suggest where you can have a pleasant time.
Also, schools do not provide housing for their students. Most often, students live in hotels or rent apartments.
Customs and traditions
Indonesia is a Muslim country. Islam is practiced on every island of the archipelago. Bali is an exception, where Balinese Hinduism is more common[5].
Language courses are taught according to Western standards, but the rules outside of school differ from the norms we may be used to. Here, it is considered indecent to look at praying people, stand next to them, or take pictures. It is customary to eat only with your right hand, because the left is considered "unclean". The severity of rules depends on the area in which you are located. Moreover, restrictions often do not apply to tourists and students. However, it is better to study the rules of conduct before arriving in order to avoid problems with the law or misunderstandings with the locals.
In April-May, Muslims fast for Ramadan. Before sunset, you cannot eat or even drink water. Restrictions do not apply to foreigners, but shops and establishments may be closed during the fast. Courses at language schools may be reduced.
Find language courses

Accommodation options in Indonesia
Accommodation options
Meals
Number of people in a room
Average cost
Apartment
None
1-3
331

USD

/month
Hotel
Optional
1-2
25

USD

/day
Additional expenses
Expenses

Avg. cost

Consular fee
32

USD

50

USD

Medical insurance
109

USD

/month.
Registration fee
4

USD

Trial IELTS
38

USD
Cost of UniPage services
Visa for language courses in Indonesia
For trips to Indonesia up to 30 days, citizens of most countries do not need to apply for a visa in advance. It will be issued right at the airport[1]. You can extend your visa for another 30 days without leaving the country. To do so, you need to contact the migration service. The cost of registration and renewal is 35 USD.
To obtain an entry visa (Visa on Arrival) to Indonesia, you need to have:
Passport valid for at least 6 months after the end of the trip
Return tickets
Medical insurance with a minimum coverage of 25,000

USD
For longer courses, a tourist visa is required. Its validity period is 60 days, though it can also be extended while in the country. As such, the total length of stay in the country is 180 days.
Required documents for a tourist visa:
Visa application in 2 copies
Passport
2 4x6 cm color photographs on a white background
Copy of return tickets
Invitation from a language school
Housing confirmation in Indonesia (hotel reservation / apartment rental agreement)
Proof of financial solvency at the rate of 3,000

USD

per person
A tourist visa costs 50 USD. The term of consideration is from 5 business days.
Work while taking language courses in Indonesia

To legally work in Indonesia, you need to obtain a work visa (KITAS) and a special permit (IMTA) from the Ministry of Manpower. It is impossible to work in the country with an entry or tourist visa. Illegal employment is punishable by a fine of 32,016

USD

, deportation, and a visa ban in the future.
Need to learn a language?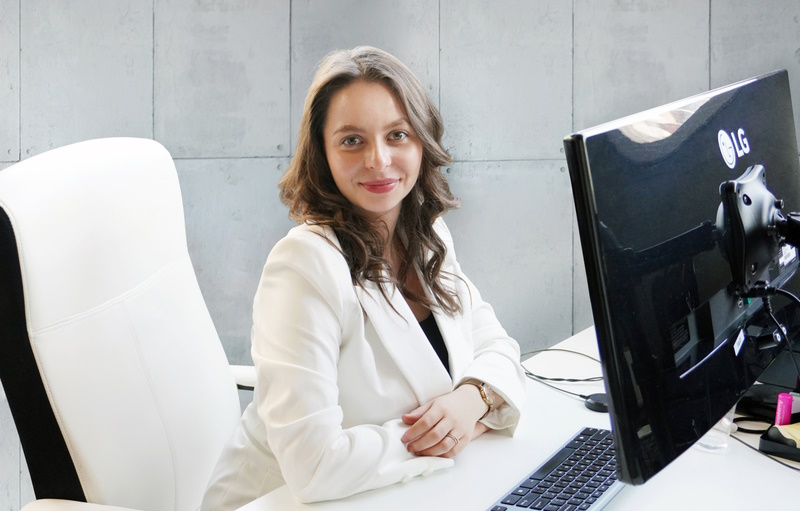 Most popular language schools in Indonesia
IALF
IALF was opened in 1989 in the country's capital, Jakarta. Now, there are also branches in Surabaya and Bali. The school offers a variety of courses — General and Academic English, international language exam preparation, and practical training for teachers. You can also take a trial IELTS exam and receive detailed feedback from a real examiner.
The average course cost at IALF is 98 USD per week.
SIB School of Language
SIB School of Language is located in Jakarta and offers courses in English, Indonesian, and Mandarin Chinese. General courses, Business English programs, and IELTS preparation are available. Also, the school regularly hosts seminars and workshops where students learn about the history and culture of Indonesia.
Best cities to learn English in Indonesia
Jakarta
Rich history. The Dutch founded modern Jakarta in 1612 as a sea fort. Subsequently, a city grew around it, making it the center of the Dutch East Indies.
Vivid and unusual culture. In Indonesia, different religions — Buddhism, Hinduism, Islam, ancient paganism — are closely intertwined with the cultural heritage of the Netherlands, India, and China. Together, this forms an incredibly vivid and authentic picture. Painting, literature, holidays, festivals, national ​costumes, and even cuisine — everything is ​saturated with traditions, beliefs, and legends.
City of contrasts. In Jakarta, glass skyscrapers and bustling avenues harmoniously coexist with the Thousand Islands District, a national park where nothing comes close to the metropolis' hustle and bustle.
Population
10.5 million people
Monthly expenses
478

USD

Attractions
Merdeka Palace, Taman Mini Indonesia Indah, Thousand Islands, Monas Monument, Istiqlal Mosque, Old City, National Museum of Indonesia, Jin De Yuan Temple, Taman Suropati Park
Surabaya
Shark and crocodile. The city's name consists of two words in the local dialect: "sura", which means shark, and "baya" — crocodile. Historical events dictated the name choice — the city was founded on the victory day of the local army over Mongol invaders. The Mongols were associated with the shark, and the locals with the crocodile. Both of these animals are considered symbols of the city and adorn its coat of arms.
Gastronomic capital. In the restaurants of Surabaya, you can find the best examples of national cuisine: soup with chicken, noodles, and cabbage, seasoned with turmeric and other spices; fried chicken — "ayam bakar" and fish — "guram bakar".
Dutch heritage. In Surabaya, Dutch influence is especially felt. Modern skyscrapers rise above the canals, and you can find many monuments of colonial buildings in the "old town" — for example, House of Sampoerna, which now boasts a museum, art gallery, and many souvenir shops.
Population
3 million people
Monthly expenses
416

USD

Attractions
Giray Kelahiran Church, House of Sampoerna, Masjid Al Akbar Surabaya Mosque, Pasar Ampel Market, Zoo, Suramadu Cable Bridge, Shark and Crocodile Monument, Tugu Pahlawan Heroes Monument
Bali
Island of the gods. Legend has it that the gods created Bali exclusively for themselves, and then gave it to people. Shiva, the supreme god of Hinduism, lives on top of the Gunung Agung volcano.
Beaches. Bali beaches are known all over the world. White sand and clear seas annually attract thousands of tourists to the paradise island.
Sacred buildings. Unlike the rest of Indonesia, Hinduism is practiced in Bali. There are many religious temples and sacred places concentrated on the island. Tanah Lot rises on a sheer cliff, the Besakih is revered by the Balinese as the "Mother of Temples", Pura Ulun Danu Beratan resembles Chinese pagodas, and Pura Tirta Empul has a source of miraculous water.
Holidays and carnivals. New Year in Bali is usually spent in silence and prayer, but the rest of the time on the island is full of life. In June-July, Bali hosts a spectacular art festival with fairs, exhibitions, theatrical shows, and colorful processions.
Population
3.8 million people
Monthly expenses
497

USD

Attractions
Besakih Temple, Taman Ayun Temple, Gunung Kawi, Pura Ulun Danu Bratan, Pura Tirta Empul Springs, Luhur Lempuyang Temple, Elephant Cave
Language courses with UniPage
Want to learn a foreign language, improve your conversational skills, and prepare for exams?
UniPage specialists will select language programs according to your goals, interests, and budget, and help with enrollment.