Need help with admission?

An international internship is a great way to experience life and work abroad without a lot of time and monetary investments. Volunteering, professional internships and student exchange programs are much less popular than higher education abroad. At the same time, the participants of such programs, even if the programs themselves did not last that long, gain valuable experience in intercultural communication, in-demand skills and the opportunity to earn money. Requirements for candidates are not always high — everyone can try themselves.
Advantages of international internships
Language. Some internships take candidates with average or even minimal English or other foreign language proficiency. While working or studying abroad, it is often possible to closely communicate with the local population and foreign colleagues. There is nothing better for improving your language skills;
An activity for your CV. Taking part in a professional or volunteer internship abroad will make your CV more competitive. Such experiences will show a person's ability to adapt to new conditions and his readiness for international cooperation. Participation in such programs is encouraged not only by employers of large companies, but also by prestigious universities in many countries of the world;
Helping those in need. Volunteer internships provide an opportunity to make a small but important contribution to improving the situation in the world. Volunteers not only visit a new country, but also help solve problems in the field of education and environment in non-developed countries.
Disadvantages of international internships
Funding. Those who go on internships often have to cover most of the expenses themselves. Flight, food and accommodation can cost a lot. Even if the job is paid, the salary rarely compensates for the costs;
Unfamiliar environment. Traveling is bound to involve culture shock or acclimatization. This is especially true for internships in developing countries. At the same time, there is almost no time for adaptation, because you came to work;
Free time. On the one hand, an internship abroad is a chance to get acquainted with new countries and cultures or travel. On the other hand, it is worth remembering that in most cases such programs involve a full-time job, so the availability of free time might become an issue;
Quality. Employment as an intern does not always meet expectations. Often, young specialists, even in well-known companies, can be entrusted with mediocre and monotonous work that does not contribute to the acquisition of useful skills and experience.
How do I find international internships?
You can find an internship through an agency or on your own. Agencies help participants with finding a project, submitting an application, preparing the necessary documents and a visa. For their services, intermediaries can charge large sums, but this gives the trainee a guarantee of employment, medical insurance and constant assistance from a curator abroad.
When looking for an internship on your own, the risk of not getting an answer or running into scammers is higher, but there is a chance to find more interesting, not the most popular programs.
Companies often post internship vacancies on their websites. If there are no open positions, you can write to the employer directly: motivated candidates with an impressive resume and a good cover letter can be invited for an internship, even if there are currently no vacancies.
Need help with admission?

Requirements for participation in internships
The selection criteria for participants are very individual for each type of internship, and also depend on the specific project. However, once you decide to apply, there are a few things to consider:
Language is a key skill for any internship abroad. Level requirements vary depending on the field and the complexity of the job. In most cases, a B1-B2 certificate will be required. Most often, the language in question is English, but sometimes knowledge of the local language of the country gives a great advantage in the selection process. For volunteer internships and Au Pair there are General module exams (PTE General, IELTS General Training), and academic tests (IELTS Academic, PTE Academic) are suitable for professional ones;
Education and experience should reflect the candidate's professionalism and interest in the internship topic. Temporary employment in this regard does not differ from permanent employment. The employer will carefully study the diploma of the future intern, CV with a list of professional and personal achievements, letters of recommendation and portfolio with the best works. At the first stage of selection, well-formed documents and description of experience are most important. Most of the above concerns professional internships, but this should not be neglected when applying for any other internship;
Visa and other expenses are not always covered by the international internship organizer. Often the host country guarantees the participant free accommodation and meals, and you need to take care of paying for the flight and obtaining a visa yourself. When choosing a program, you should pay attention to the "financing" section in order to allocate enough time and money to organize the move, if necessary.
Types of internships abroad
Professional Internships
Professional Internships involve the signing of a contract between an employer and a young professional or student who wants to acquire useful skills and develop competencies in their field. You can find a vacant position through an agency (for example, EF or AIESEC) or contact the organization of interest yourself. Sometimes companies do not advertise internship positions, but willingly respond to emails from enterprising candidates.
Internships are now available in all possible specialties: IT, management, cinema, engineering, science, museums, architecture, marketing, etc. Most often, the duration of the contract is from 3 months to 1 year. If the cooperation turns out to be successful, the employer can extend the period up to 2-3 years. As a rule, people from 18 to 35 years old are invited for temporary work and they work full time on an equal basis with other employees. In some cases, older candidates with more experience are considered, if the specifics of the project require it. The main selection criteria include age, specialized education and knowledge of a foreign language.
Professional internships can be paid or unpaid. The main value for an intern is the improvement of professional skills and international experience, so you should not count on a high salary, even in large companies. Instead, it is better to take care of the availability of livelihood abroad in advance: to obtain a visa, you will probably need to present a proof of funds.
A list of required documents

Completed application form from the employer;
Educational document (diploma / certificate from the university);
CV / Resume;
A letter of recommendation from a university or place of work;
Foreign language proficiency certificate;
Portfolio (for creative professions).
Volunteer internships
Volunteer internships In most cases, are aimed at improving the social and environmental situation in the world. Volunteers are involved in various projects: teaching English to children in developing countries, cleaning beaches, caring for animals in reserves, etc. The choice depends on the interests and skills of the candidate. Participants of such programs rarely have high demands. The main criterion is that they are 18 years old, as a sincere interest in the project and proficiency in a foreign language at the Intermediate level, if the specifics of a particular program do not imply special selection conditions, are much more important.
Volunteer internships can be found through an intermediary agency (an additional membership fee is paid) or directly offer free assistance to the organization you are interested in via email. The latter method is recommended only for experienced volunteers, since personal communication does not provide any guarantees.
All expenses of the volunteer in exchange for his work are most often covered by the organizing fund. These internships are called paid internships. But sometimes trips are also self-financed — in this case, an impressive amount will be spent on the flight, since volunteer programs often take place in developing countries in Asia and South America. Living conditions are usually modest: a hostel or a small hotel. Nevertheless, volunteers are always provided with a minimum level of comfort: a shower, three meals a day, and access to the Internet and telephone communications. The volunteers work most of the time, but they also attend cultural events, excursions and socialize with local residents.
Volunteering at events

In addition to internships, you can gain volunteer experience at major events. Grant aid is often required at sports championships (including the Olympic and Paralympic Games), music festivals, symposia and thematic forums. Depending on the skills of the volunteer, he can be offered a variety of responsibilities: from tasks related to manual labor to accompanying foreign delegations. There are many who want to become a volunteer at such events, and registration can begin 3 years in advance and end 1.5 years before the beginning of the event. Therefore, you should follow the updates on the organizer's website and apply as early as possible. After that, the candidate will face several selection stages, including interviews and training.
Exchange Programs
Today students of many universities and colleges around the world have an opportunity to live and study abroad. Students of the 2nd year of bachelor's studies and older can participate, less often — university graduates within 2 years after completion of training are also eligible. Age and educational requirements depend on the specific program. There are 2 types of student exchange programs:
Academic exchange involves mastering a part of the educational program at a foreign university. You can go to a partner university of your alma mater for 1-2 semesters, organize a trip yourself using scholarship programs such as Erasmus and DAAD, or contact the university of interest directly. If the curriculum while studying abroad does not differ much from your university, the student will not have to take an academic leave: the studied disciplines will be counted, and a mark on the foreign internship will appear in the diploma.
Cultural exchange is designed to strengthen international contacts, to acquaint young people with the life of other countries, to establish personal and professional ties between the two nations. Basically, such projects are sponsored by state governments and are free of charge. The trips last 2 weeks on average. Participants spend most of their time on excursions, workshops and conferences dedicated to cooperation between the two countries and immersion in a new culture. The criteria for applying are individual for each program: often not only schoolchildren and students can participate, the desire and a good motivation letter are more important in the selection process.
Many international exchange programs cannot be categorized as they combine academic and cultural components.
Au Pair
Au Pair is a separate type of internship abroad that includes elements of work, language practice and volunteering. The standard program duration is 1 year. The participant lives abroad with a host family, takes care of the children and helps the parents with the housework. In exchange for this, the employee is provided with housing, food, the opportunity to attend language courses, and pocket money.
The requirements depend on the needs and preferences of a particular family, but each candidate 18-30 years old must have experience working with children, speak a foreign language at a conversational level and not have bad habits. As a rule, Au Pair participants work 30-40 hours a week, and can devote their free time to language courses or traveling around the country. A potential participant can look for a host family on the program website and undergoes a video interview. After discussing all the nuances, the two parties conclude an agreement and proceed to applying for a visa.
Conditions of participation

Age: 18-30;
Completed secondary education;
Foreign language proficiency;
Experience with children;
Marital status: single, no children;
No criminal record;
Lack of chronic diseases.
Search of professional internships
English First — Internships in English


English First company organizes language and professional internships for students and recent graduates. While working abroad, young specialists will be able to apply the theoretical knowledge gained during their studies in practice. This will make a great addition to your resume. EF services and accommodation are paid, therefore, to participate in international programs, you must prove that you have funds to live abroad.
ef.com
AIESEC Global Intern


AIESEC Is an international youth organization with offices in 126 countries of the world. Within the framework of the Global Intern program, a suitable project for working abroad in the chosen specialty will be selected for the candidate and he will be supported throughout the journey. Depending on the duration of the internship (3-12 months), the cost of services varies. The company also has destinations "Global Volunteer" and "Global Teacher" for volunteers and educators, respectively.
aiesec.org
International Internships


International Internships LLC is an international organization for finding internships in 11 countries of the world on all continents. After paying the registration fee of 80 USD and filling out the application form, a suitable place of work is selected for the participant. Most internships are not paid, but the company helps with all organizational matters: visa, accommodation, insurance. It is also possible to register as a host family for an intern.
international-internships.com
Teach away — Work as a teacher abroad


Teach away is a service for finding teaching positions in schools around the world for young professionals in the field of education. Main destinations are China, Hong Kong, South Korea, Japan and the United Arab Emirates. After registering on the site, the candidate will have access to a complete list of vacancies. Then you need to get an international certificate and you can go to work abroad.
teachaway.com
LinguaTrip — Work & Study Programs


The main specialization of LinguaTrip is the selection of language courses. Young professionals should also pay attention to Work & Study programs in Ireland, Canada, Australia and New Zealand. These trips combine work with learning English. You can participate from the age of 18 with IELTS 6.0. Candidates with a high language proficiency will be able to get an internship position not only in the service and hotel industries, but also in the offices of large companies.
linguatrip.com
IAESTE — Internships for students and alumni


IAESTE organization offers internships for students and graduates of technical specialties for the exchange of experiences and the development of intercultural communication. To participate, you must be a bachelor's, master's or doctoral student and contact the office IAESTE in your country. A list of all available internships is available on the website. You can apply for a maximum of 3 vacancies at a time. A volunteering option is also available.
iaeste.org
Enter a university abroad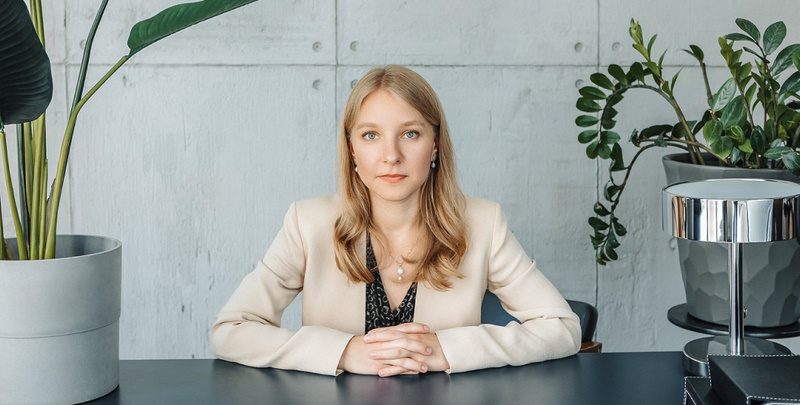 Search of volunteer programs
Workaway — volunteering and cultural exchange

Workaway is a source for those looking for volunteer programs and wishing to get to know local life from the inside. Workawayers as well as hosts can register on the website for a small annual fee and search for suitable positions. A traveller has to help out for a few hours a day in return for a place to stay and food to eat. Some hosts also offer a wage. Most common job places are family businesses such as hotels, restaurants or farms.
Youth movement SFERA


SFERA — a youth movement, a part of the Alliance of European Volunteer Organizations, sends volunteers abroad and accepts them in Russia. The organization cooperates with the program ESC (European Solidarity Corps), in which it is possible to receive a grant to cover all expenses for the duration of the annual volunteer internship. Thanks to SPHERE, teams of volunteers annually join Workcamps in Russia. Most of the programs recruit participants 18-30 years old, but there are offers without age restrictions.
dobrovolets.ru
Help Exchange — Internships in Agriculture


Help Exchange is a resource where you can find a variety of internships at farms, ranches and family hotels. The site connects business owners from all over the world who need free assistance in exchange for room and board. Also, for the duration of the trip, a volunteer can share his accommodation with another traveler by placing an ad. Using the online service is free, for 21 USD you can get some additional functionality for 2 years.
helpx.net
WWOOF — Working on organic farms


World Wide Opportunities on Organic Farms is an international association of farmers. Owners of farms from the most remote corners of the world publish job offers on the website, indicating the living conditions and the wages, after which the candidate gets in touch with them and stipulates all the details. The goal of the project is to exchange experience between agricultural workers and promote an environmentally friendly lifestyle.
wwoof.org
Search of exchange programs
Work & Travel — Work for Students in the USA


Work & Travel USA is one of the most popular international exchange and work programs in the USA. In many countries there's an agency which will help you to find a summer job and organize the trip. These are mainly positions in shops, hotels, cafes and amusement parks with a minimum wage. In addition to job selection services, the participant independently pays for the flight and accommodation. However, due to wage discrepancies between countries you can earn a significant sum, which will be enough to cover all expenses, and even bring part of the earnings back home. Traditionally, the working period lasts for 3 months, while an additional month is allocated for traveling around the country.
workandtravel
Erasmus


The activities of Erasmus organization are aimed at supporting cooperation between the EU and other world countries in the field of education and youth work. The main area of activities is international student mobility: Erasmus+ for bachelor's and Erasmus Mundus for master's students. If a student travels to a foreign university as a part of the exchange program, he can apply for a scholarship from Erasmus. The competition is usually high, but the payments cover most of the expenses abroad.
Applying for Erasmus Scholarship erasmusplus
DAAD


DAAD (Deutscher Akademischer Austauschdienst) literally translates as "German Academic Exchange Service". The organization has a representative office in different countries and selects candidates for scholarships to study in Germany. These can be summer language courses, master's degrees, and even postdoctoral studies by young scientists. The main selection criteria for candidates are knowledge of the German language and a motivation letter.
Apply for a DAAD grant daad.de
Fulbright


Fulbright is a scholarship program funded by the State Department of the US. Created to strengthen academic ties with other countries. Finalists of the competition receive monthly payments, coverage of tuition fees, insurance and transportation during their stay in the United States and other destination countries. Master's, doctoral students and teachers of English can participate. The duration of the program is 1-2 years. For more details visit the Fulbright website related to your country.
Fulbright Grant Application us.fulbrightonline.org
Opportunity to stay abroad after an internship
After a professional internship, to stay in the country and continue your work is the easiest and most logical thing to do. If you passed the internship with excellence and the employer is ready to hire you, you can start extending a work visa or obtaining a residence permit, depending on the visa regulations of a particular state and the presence of your country's embassy there.
After volunteering, you cannot legally stay abroad without changing your status, as usually volunteers travel abroad on a tourist or special (humanitarian) visa. If during the volunteer internship it is possible to conclude a work contract, enter a university or a language school, you can change your visa to a student or a work visa through the embassy and stay in the country.
After exchange studies, the student must go home to graduate from the university and receive a diploma. The rules of individual programs oblige the participant to return to their homeland for a certain period to apply the knowledge gained abroad. One shouldn't risk breaking the contract. It is better to enroll in a master's or doctoral program at a foreign university you like after graduating from a university in your home country.
After the Au Pair program, participants often go to the local university and stay in the country for higher education. This scheme is especially popular in Germany. During the year of their work, Au Pair participants learn the language, and then use the opportunity to study free of charge for foreigners in Germany.
Studying abroad with UniPage
Want to study at a foreign university but don't know where to start? We can help!
Our specialists will find a university, arrange your documents, fill out the applications, and stay in touch until you receive an offer.