Universities in Poland occupy a worthy place in the system of the European Higher Education Area (EHEA), combining modern standards and the oldest academic traditions. In the QS World University Rankings 2020, 16 Polish universities are represented, and 25 educational institutions are included in the top 300 of QS EECA University Rankings 2020 — a specialized ranking of the best universities in developing countries of Europe and Central Asia. Polish universities are alma mater for 18 Nobel laureates, including 4 winners of the Peace Prize. The distinguishing features of Polish universities are accessibility, affordability, a specialized focus and deep roots of university education.
List and rating of Polish universities
Advantages of Polish universities
Traditions. The centuries-old tradition of higher educational institutions in Poland go back to 1364, when Jagiellonian University in Kraków was founded. Already in the XVI century Fritsch-Modzelewski, an outstanding Polish thinker and humanist, proposed the idea of ​​compulsory education. By the end of the 16th century, 3 major classical universities were operating in the Polish-Lithuanian Commonwealth: the Krakow Academy, the Vilnius Academy and Lvovskaya Academy who adopted the customs of the first universities of medieval Europe and accepted students from all over the Old World.
Quality control. Education offered by Polish universities is regularly evaluated by the Polish Accreditations Committee, the General Council of Higher Education and the Conference of Rectors of Academic Schools in Poland. A list of programs rated "excellent" is available on the website of Polish Accreditation Committee. One of the best programs is management. So in the QS world ranking in management, the University of Warsaw and the Jagiellonian University in Kraków entered the top 500[1], and the Warsaw School of Economics (SGH) is in the top 130 master's degrees[2] in the same specialty.
Development of independence. Self-training is a significant part of the educational process. At the end of the program, successful students receive bonuses in the form of developed skills in time management, planning and self-discipline.
Availability. The lack of entrance exams makes Polish universities especially attractive for international students. For admission a certificate of secondary education with an apostille, a certificate of financial viability and a language certificate is required — TOEFL iBT 60 or a Polish at level B2.
Disadvantages of Polish universities
Conditions for free tuition. In Poland there is the possibility of free education, but, in addition to Polish citizens, only students from EU/EEA countries and Pole Card holders can use it. At the same time, only Polish-language programs in state universities are fully free[3].
Lack of discipline. The advantage in the form of developing independence skills for many may turn out to be a disadvantage. Often, Polish universities do not control attendance, there is a system where one can take re-examinations indefinitely. In order to gain the necessary number of ECTS and graduate from the university, students are forced to independently motivate themselves and build the learning process. Unfortunately, not everyone succeeds.
Low prestige. Education in Poland is not considered to be very prestigious by foreign students[4]. The main stream of students (for example, from Asian countries) travels to study in English-speaking countries. However, for some students, studying in Poland is a good option for foreign education as the educational standards are like ones in Europe. There are many students from the CIS countries in the country: about 60% of foreign students are from Ukraine and Belarus[5].
Don't know where to study?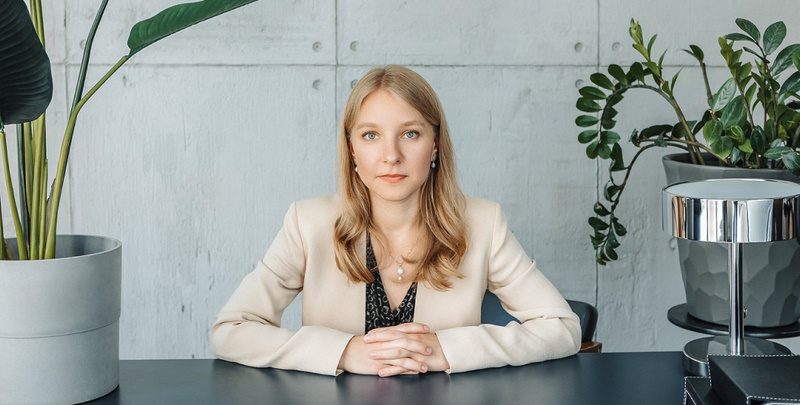 Requirements for admission to Universities in Poland
Type of studies
Age
Duration
Min.
cost
Avg.
cost
Min. language proficiency
Foundation
16+
1 year
1,048

USD

/year
2,096

USD

/year
Polish B1 / TOEFL iBT 45
Bachelor's
18+
3-4 years
1,258

USD

/year
2,306

USD

/year
Polish B2 / TOEFL iBT 60-69
Master's
20+
2 years
1,258

USD

/year
2,620

USD

/year
Polish C1 / TOEFL iBT 90-100
MBA
18+
1-2 years
8,384

USD

/year
12,576

USD

/year
Polish C1 / TOEFL iBT 90-100
Doctoral studies
22+
4 years
1,362

USD

/year
4,192

USD

/year
Polish C1 / TOEFL iBT 90-100
Exact prices must be checked on the official websites of universities.
In Polish universities, admission is carried out 2 times a year: in October and in March. To enter universities one requires a notarized translation of the certificate/diploma that has passed the nostrification procedure with an apostille, and proof of English or Polish language proficiency (TOEFL or Polish language proficiency certificate at the level of B2-C1). Additionally, you may need a medical certificate confirming the ability of the applicant to study in the chosen profession, and motivation letter.
Types of higher education institutions in Poland
All higher education institutions in Poland can be divided into 3 types:
Colleges. There are 3 types of public colleges:

Teacher training colleges (kolegium nauczycielskie);
Colleges of teaching foreign languages (nauczycielskie kolegium języków obcych);
Colleges of social work (kolegium pracowników służb społecznych).

Colleges offer three-year training programs in the above specialties. It is classified as higher education for international comparisons, but is not such in a state law[6].

University-type higher education institutions (uczelnia akademicka). They offer bachelor's / master's / integrated master's / doctoral programs, and can also award doctoral degrees. In order for an institution to gain university status, it must be broad-based, i.e. within its framework there should be a certain number of faculties and departments.
Higher educational institutions of the non-university type (uczelnia zawodowa). They offer bachelor's / master's / integrated master's programs, but are not eligible to issue doctoral degrees and do not have doctoral programs. In most cases, these are narrow-profile specialized educational institutions.
In addition, Polish universities are divided into the following types by specialization:
Universities (uniwersytety);
Technical universities (wyższe szkoły techniczne);
Agricultural universities (wyższe szkoły rolnicze);
Economic universities / schools (wyższe szkoły ekonomiczne);
Teacher training universities (wyższe szkoły pedagogiczne);
Medical universities / academies (akademie medyczne);
Universities / institutes of marine research (wyższe szkoły morskie);
Academies of sports (akademie wychowania fizycznego);
Academies / higher schools of arts (wyższe szkoły artystyczne);
Theological universities;
Universities of the Ministry of Defense and Internal Affairs;
Others.
Universities, technical and economic universities attract the largest number of students (30%, 21% and 13% of the total number for the 2016-2017 academic year). The largest universities teach from 30,000 to 45,000 students[7]. These include the University of Warsaw, the Jagiellonian University in Krakow, the Adam Mickiewicz University in Poznan, the University of Wrocław, the University of Lodz and the Warsaw University of Technology.
State and private universities
In total, Poland has 390 universities, which are divided into state (34%) and private (66%). At the same time, 77% of all students in the country study at state educational institutions[7].
The main differences are:
Correlation of theoretical and practical parts of training. At a state university, you will receive a fundamental European education. In private universities, emphasis is placed on the development of practical skills.
Difficulty in admission. Admissions departments of state universities usually have issues with communicating with applicants, unlike private universities. They often take their time to reply, or even ignore messages outright. Documents must be submitted as soon as possible, as you will have to wait for an answer for quite a while.
The flexibility of education. Private schools are more flexible both in terms of admission and in curriculum. They provide the opportunity to move from one specialty to another, the choice of additional disciplines, participation in exchange programs. State universities are more rigid.
Teaching methodology. In private universities, the principle of "everything for the student" prevails, while in the state ones, the teacher is of paramount importance, whose interests play a major role.
Employment problems. Informally, a state university diploma is valued higher than a private one. It is believed that a diploma of a private university is a symbol of wealth, rather than knowledge.
Tuition fees. Prices at state universities are lower on average than at private universities. At a paid branch of a state university, tuition will cost from 8500 to 16000 PLN per year, while the cost of some programs in a private educational institution (MBA, law, medicine) reaches 25000 PLN per year[8].
Find a suitable program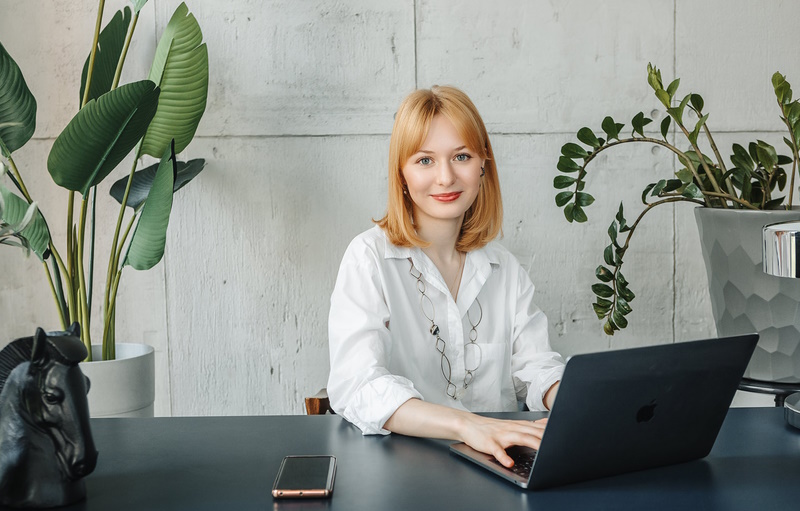 The educational process in Polish universities
Classes in Polish universities usually begin on October 1 and end in June. The academic year is divided into two semesters. In addition to the summer holidays, there are the following study breaks: 1-2 weeks for Christmas and Epiphany, winter (in the first half of February) and Easter holidays. The training is organized in the form of full-time (studia stacjonarne) or part-time (studia niestacjonarne) programs.
Student performance is assessed by the teacher of the relevant discipline. Examinations are oral and written. There is a rating scale from 2 to 5 (2 — unsatisfactory, 3 — satisfactory, 3.5 — satisfactory+, 4 — good, 4.5. — good+, 5 — very good, 5! — excellent).
Students have to write courseworks and graduation works. At the bachelor's level texts are more abstract, and at master's and doctorate they should be an original study. The writing process is monitored by an academic supervisor. In the middle of the school year, the department carries out pre-defense, which evaluates the work on the principle of pass/fail. And during the defense itself, the mark is set using a five-point system.
In addition, during the year, students must write a mid-semester essay, research or laboratory work, presentation, individual or group project, portfolio, test, as well as assess their own success and the success of classmates.
To obtain a degree at the end of the program, students are required to attend all disciplines, pass the relevant exams and earn the required number of credits through the ECTS system. Such an assessment system simplifies the process of nostrification of diplomas in all countries which joined the Bologna system of higher education.
In addition to the diploma, graduates receive a Diploma Supplement, developed in accordance with the requirements of the European Commission, Council of Europe and UNESCO. The Appendix provides more detailed information on the qualifications awarded, the content of the educational program and the results achieved.
Groups and associations of educational institutions
There are few official associations of universities in Poland. A relatively new initiative was the creation of the Association of Polish Universities for Internationalization in 2017. The goal of the organization is the internationalization of Polish institutions of higher education and promoting them abroad. The member universities strive to develop student exchange and open more English-language programs that attract foreign students. In the future, APUI plans to attract all universities in Poland to the association, but so far only five of them are members:
The most prestigious universities of Poland
Top 5 technical universities in Poland

Prices must be specified on the official websites of universities.
Top 5 business schools in Poland

Prices must be specified on the official websites of schools.
Free universities in Poland
Citizens of Poland study for free. The same rights are enjoyed by foreign students of Polish-language programs at state universities who:
Received a permanent residence permit;
Have a refugee status;
Received temporary diplomatic asylum in Poland;
Are citizens of an EU / European Economic Area country;
Have the Pole card.
Foreigners who do not belong to any of these groups study in Poland for a fee. However, there are a large number of scholarships and grants that allow students from all over the world to partially or fully cover education / living expenses.
Don't know where to study?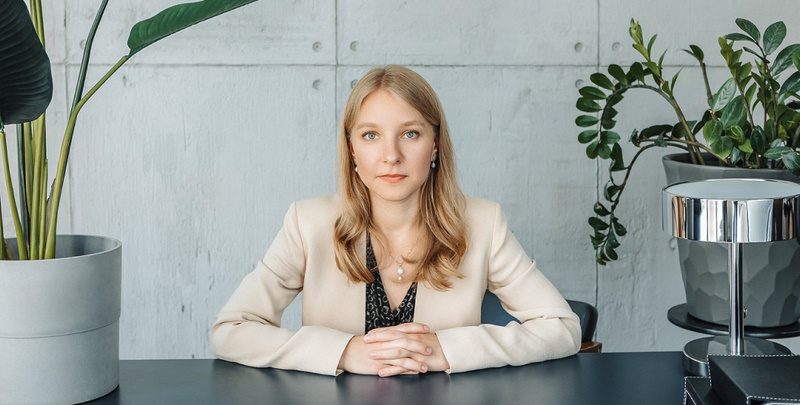 Interesting facts about Polish universities.
Jagiellonian University in Krakow is part of a prestigious association Europaeum, whose members also include Paris, Oxford and Bologna universities;
Four graduates of the University of Warsaw were awarded the Nobel Prize, including physicist Joseph Rothblatt and former Israeli Prime Minister Menachem Begin. Other famous university graduates are the founder and first prime minister of the State of Israel, David Ben-Gurion, and composer Frederic Chopin;
Four Nobel laureates studied at the Adam Mickiewicz University. Among them is Marie Curie — the first woman to receive the award twice. Other notable alumni include mathematicians who cracked the Enigma code during World War II: Marian Reevsky, Henryk Zygalski, and Jerzy Ruzhitsky;
Polish universities allow multiple re-examinations. If you fail to pass the exam on three attempts, you will be given the opportunity for the fourth try, but already in the next school year.
Program selection by UniPage
Choosing an academic program is a very complex, energy- and time-consuming process.
We will help you determine what to expect from studying abroad, analyze your experience, and select the most suitable programs.