Don't know where to study?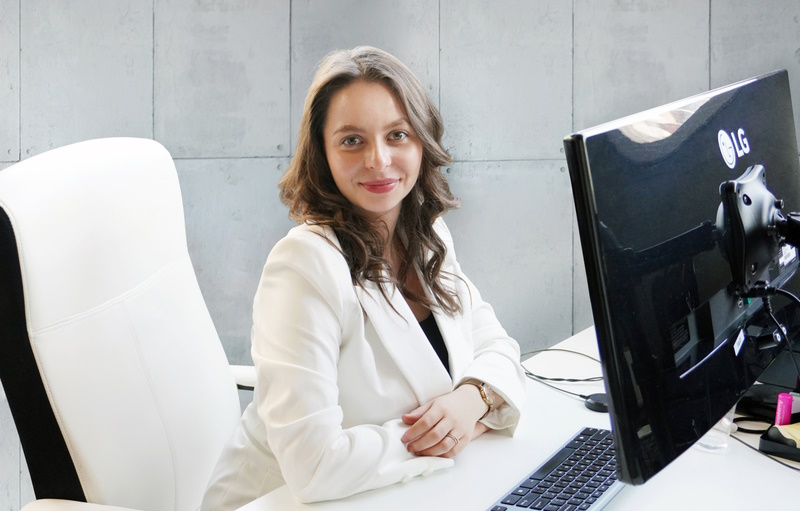 Universities in Australia rightfully occupy high positions in world rankings and are centers of research and scientific progress. International students come to Australian universities for high-quality education, an international atmosphere, developed infrastructure, and prestigious diplomas. Australia has the third-largest number of leading institutions in the world after the United States and Great Britain. For example, the QS ranking 2021 includes 36 Australian higher education institutions, 7 of which are in the top 100.
List and ranking of universities in Australia
Advantages of universities in Australia
Admission to universities. Australian universities have a clear and straightforward application process and the required package of documents for admission is relatively small. Australia does not have strict restrictions on the number of places in universities or specialties (with the exception of medicine). As a consequence, for example, in 2016 the share of rejected applicants was just under 5% of all applicants. 90% of applications were accepted[1].
Quality control. Australia takes the quality of teaching and education in its universities very seriously. There is a national agency dedicated to managing the quality of higher education — Tertiary Education Quality and Standards Agency (TEQSA). It was established by the Australian government to control the quality and regulation of universities and other educational institutions. TEQSA also monitors compliance with standards developed by the independent Higher Education Standards Panel. In addition, the quality of education is additionally guaranteed by the Education Services for Overseas Students (ESOS) Act.
Feedback from students. One way to measure the quality of higher education in the country is through surveys of students and alumni. In Australia, special government surveys, Quality Indicators for Learning and Teaching (QILT), are compiled. They cover topics from the beginning of training to employment. For example, during the period from 2012 to 2018, about 80% of students rate their learning experience in Australia as positive[1]. For universities, surveys are done to improve the quality of the student experience, highlight weaknesses at the institutional or disciplinary level, and identify best practices.
Comparative tool. Within QILT there is a website called CompareED that allows applicants to compare universities and study programs based on real-life feedback from 2 million local and international students. The user-friendly interface provides up-to-date and transparent information about Australian universities based on general experience of students, the development of their skills and the further employment of graduates.
Doctoral studies in Australia. The goal of Australian universities is to attract the best PhD candidates from around the world to help the country to develop the research and innovation sector. Therefore, Australian public universities charge lower fees for doctoral programs than for master's and bachelor's ones. For example, a year of studies at state universities in doctoral programs costs, on average, about 20 times less than in bachelor's programs[1]. This was one of the reasons why the share of international students among doctoral students in Australia is 40% or more[1]. Moreover, the government generously funds the R&D at universities in the country, therefore universities provide various scholarship opportunities for researchers.
Student support services. Australian educational institutions offer student support services to help them to settle in Australia. Some cities and towns have separate international student support centers. They offer practical advice and support on legal and career guidance issues and organize meetings for local and international students.
Wide choice of university locations. Australian universities are scattered across the continent. The majority of them are located in Sydney and Melbourne — the largest cities in the country. If you are focused on working in international companies or just want to be in the thick of the action, then it is best to go here to study. The oldest universities in Australia are named after states and major cities: Sydney University, University of Melbourne, University of Adelaide, University of Queensland, University of Western Australia. The main advantages of such universities are prestige, focus on research work, and a greater emphasis on theoretical knowledge. As a rule, students of the oldest universities are children from wealthy families. Graduates from these institutions have a high chance of getting high-paying and influential positions. Education in small provincial towns is more affordable and the atmosphere is calmer. Here you can view and download the map of universities' locations.
Disadvantages of universities in Australia
High tuition fees. Australian universities charge high prices for study programs. A bachelor's degree costs about 28,637

USD

per year on average, and a master's degree is even more expensive. This is not even counting the cost of living, food and tickets. So, studying in Australia is not available for everyone. The universities and the government offer grants and scholarships, but they are quite difficult to obtain.
Admission after grade 11. Graduates of eleven-year schools cannot immediately enroll in the 1st year of bachelor's studies in Australia. Such applicants will have to take the Foundation course, study for a year at a university in their country, or complete their studies at A-Levels/IB. This can become an obstacle to the candidate's admission. However, bachelor's programs in Australia last 3 years. That is why for some applicants, whose countries have 4-year long undergraduate programs, it actually makes no difference. They can still complete their studies within the usual period not worrying about "wasting"a year.
Lack of innovation. Australian universities are actively promoting research, but innovation and entrepreneurial spirit are poorly developed here. For example, in the top 100 Most Innovative Universities of 2019 by Reuters there is not a single Australian university. Former chief scientist of the country, Professor Ian Chubb, said: "Australians aren't short of talent but we need to get better at turning our creativity into successful products and services."[2]
Don't know where to study?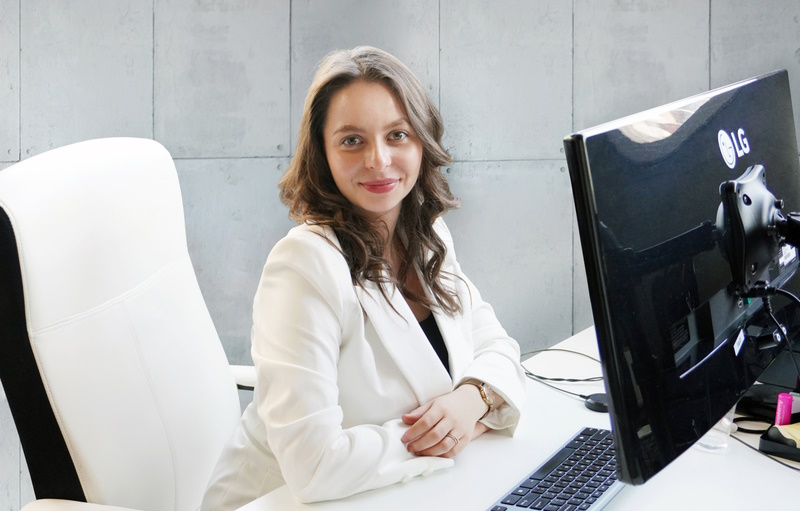 The requirements for admission to universities in Australia
Program
Age
Duration
Min. cost/year
Avg. cost/year
Min. language proficiency
Exams
Foundation
16+
1-2 years
13,491

USD

1,909

USD

A2
IELTS 5.5 / TOEFL 62
Bachelor's
17+
3-5 years
17,106

USD

28,637

USD

B2
IELTS 6.0 / TOEFL 75
MBA
20+
1-2 years
20,186

USD

/program
36,910

USD

/program
C1
IELTS 6.5 / TOEFL 86
Master's
20+
1-2 years
16,215

USD

31,819

USD

C1
IELTS 6.5 / TOEFL 79
Doctoral
20+
3-4 years
17,437

USD

26,728

USD

C1
IELTS 6.5 / TOEFL 79
The process of admission to a university in Australia is almost the same as in Europe, the USA and the UK. All applications are accepted in digital form. Requirements for applicants:
Document on previous education:

For bachelor's. To enter an Australian university, you need to have at least 12 years of school. This includes a secondary vocational education / 12-year high school diploma / university first-year academic transcript;
For master's and doctoral students. A diploma of a completed bachelor's or master's program. You can apply for doctoral programs right after university in your country. Applicants should make sure that they have a high GPA in advance, as competition for master's and PhD programs is quite high.

Language certificate. Proficiency requirements depend on the university, on average IELTS 6.0 / TOEFL 78 is required. Keep in mind that this is a minimum requirement, so meeting the lowest threshold will not distinguish a candidate. For successful admission, it is better to focus on the results of IELTS 7.0 and TOEFL 90.
Australian universities rank fairly high in world ratings. However, when choosing a university, you should not rely solely on the positions in the general ranking, since they only reflect the average indicators for all areas. At the same time, Australian universities that are not included in the top world rankings can have an impeccable international reputation in a particular field.
Accordingly, the more important indicator of success is the position of a particular faculty or a study program. To choose a university, you need to decide on a specialty and, based on this, select a university with the highest achievements in the chosen field. This can be determined by the number of publications of the faculty researchers, competitions and using specialized rankings like QS Subject Rankings or THE Times Subject.
You can find an educational institution and courses in a special search engine.
Types of institutions in Australia
There are only 43 universities (public, private, and international). In addition to universities, other institutions offer higher education programs. For example, TAFE (Technical and Further Education) colleges teach students a specific profession, their training courses are mainly focused on practice. After college, students can work or go to university to obtain a bachelor's degree. Almost all universities in Australia are public. They are funded, supported, and accredited by the Australian government. Here you can find a list of Australian universities.
When choosing a university, a student must take into account not only the cost of training and the location of the campus, but also the focus of the course of interest: practical or research. A distinctive feature of Australian universities is a high academic level of teaching, where great attention is paid to the practical side of learning.
Colleges in Australia
Australian colleges TAFE offer training in a wide range of specialties. The advantage of colleges is that students can apply for admission after grade 11. The requirements for English proficiency are lower than for admission to universities. After college, graduates can continue their studies at the university or start working. By choosing further education, the student saves a significant amount of time and money, since after studying in college, you can transfer directly to the second year of the partner university.
Find a suitable program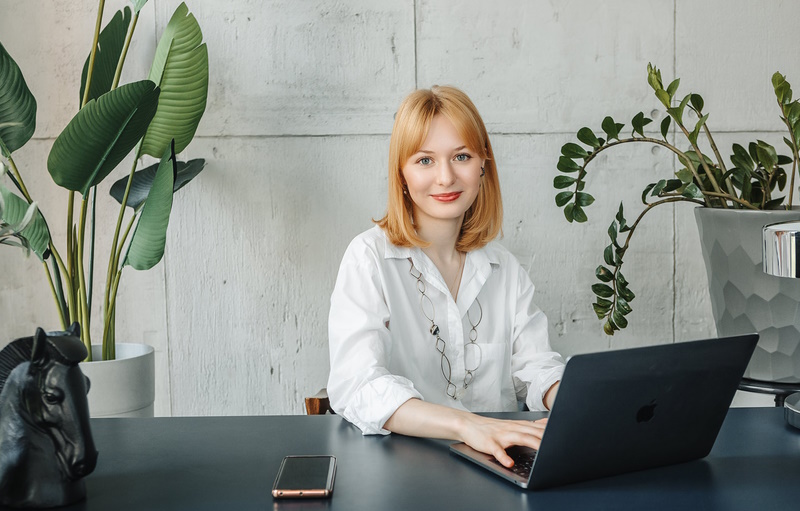 Public and private universities
The vast majority of universities in Australia are public. There are also 3 private universities in the country:
Australian universities adopted the British system, so education here is relatively complex and focused on research that starts early, practically from the 1st year. The process of admission to public and private universities is approximately the same, but the requirements and criteria depend on the specific university and program.
Most private educational institutions have small campuses, unlike public universities. This allows students to receive more personalized attention from staff and professors. Private universities also tend to offer a narrower range of subjects and are more focused on teaching than research.
Public universities receive most of the funding from the government, while private education providers mainly work based on tuition fees from students, while additionally receiving financial assistance for grants from the authorities.
In Australia, universities are self-accrediting institutions. They have their own laws and receive funding from the Australian government. Local universities enjoy a high level of autonomy within the requirements related to government funding. Most universities are created or recognized in accordance with state and territory laws.
Groups and associations of higher education institutions
Universities Australia (UA) is the voice of Australian universities. The organization is the highest authority in the sector and advocates for the social, economic, and cultural value of higher education and research for Australia and the world. On behalf of 39 member universities, UA provides expert policy advice, analysis and statistics on higher education. The organization develops policies, represents Australian universities in government and industry, and collaborates with universities in other countries.
Group of Eight (Go8) — Association of 8 leading research-intensive Australian universities. Go8 universities are some of the largest and oldest in Australia:
Go8 focuses on developing long-term sustainable national higher education and research policies as well as developing elite international alliances and research partnerships. Go8 makes a significant contribution to the Australian economy: London Economics 2018 report found that the revenue from G8 adds about 66.4 billion USD a year to the country's treasury. And Go8 research brings in 24.5 billion USD annually.
Australian Technology Network of Universities (ATN) unites 4 universities of technology in Australia: University of Technology Sydney, Royal Institute of Technology Melbourne, University of South Australia and Curtin University. ATN is recognized as a global leader in a new generation of universities focused on industry collaboration and effective research, as well as graduating ready-to-work specialists.
Innovative Research Universities (IRU) is a network of 7 Australian universities. Its main purpose is to promote higher education and research. In addition, the IRU is committed to strengthening Australia's integration with Asian countries.
Regional Universities Network (RUN) unites 7 universities, mainly from regional Australia, as well as the Australian major cities and some international universities. The network provides government policy advice on higher education and regional development, strengthens institutional capacity and resilience through the sharing of best practices, taking into account regional conditions.
Open Universities Australia (OUA) online organization of higher education, based in Australia. The ownership of the organization is split beyond 7 Australian universities. The OUA is governed by a board of directors made up of candidates from the universities to which the organization belongs. The platform offers students hundreds of online courses from leading Australian universities.
Australian-European Network (AEN) consists of 6 Australian universities and 31 European universities that collaborate on student exchange programs.
Free universities in Australia
There are no free universities in Australia. Moreover, they are all not only paid, but some of the most expensive in the world. However, wealthy universities and the Australian government provide generous grants and scholarships to both local and international students. Almost all of them are based on the student's academic performance and abilities. To receive financial aid, the applicant needs to carefully study the websites of universities in the sections Scholarships / Financial aid and the website of the Australian Department of Education.
Don't know where to study?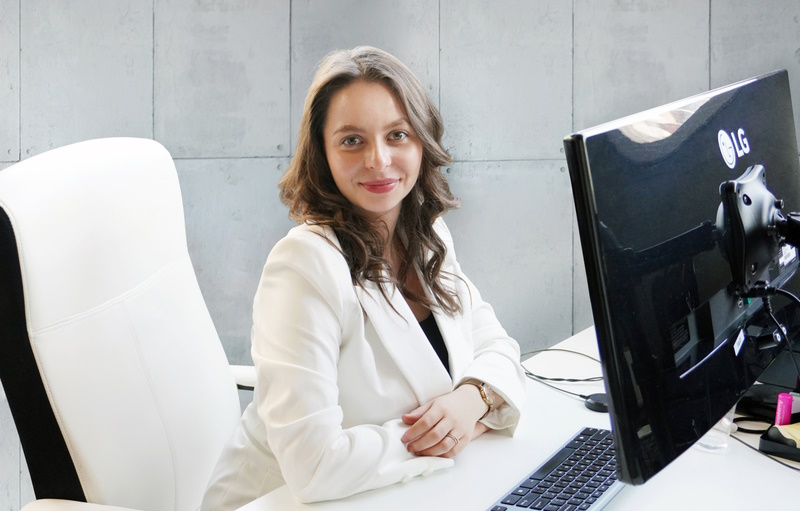 Interesting facts about universities in Australia
Photographs of Australian universities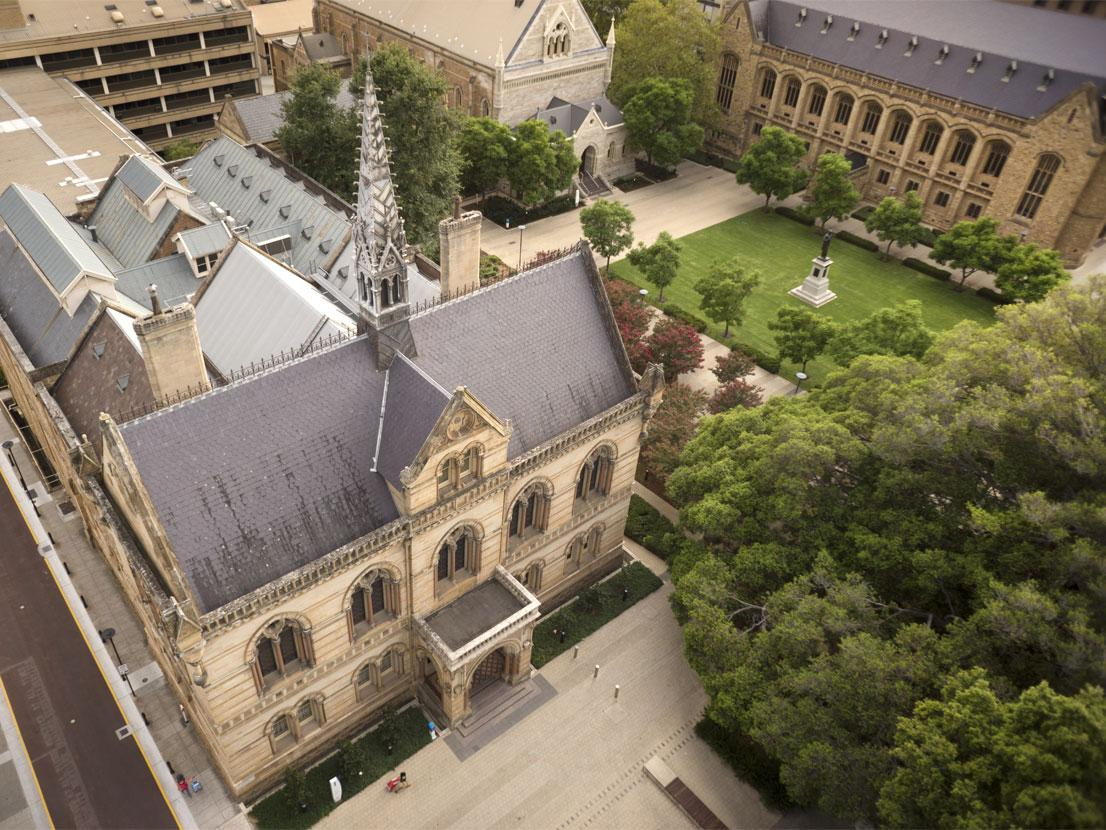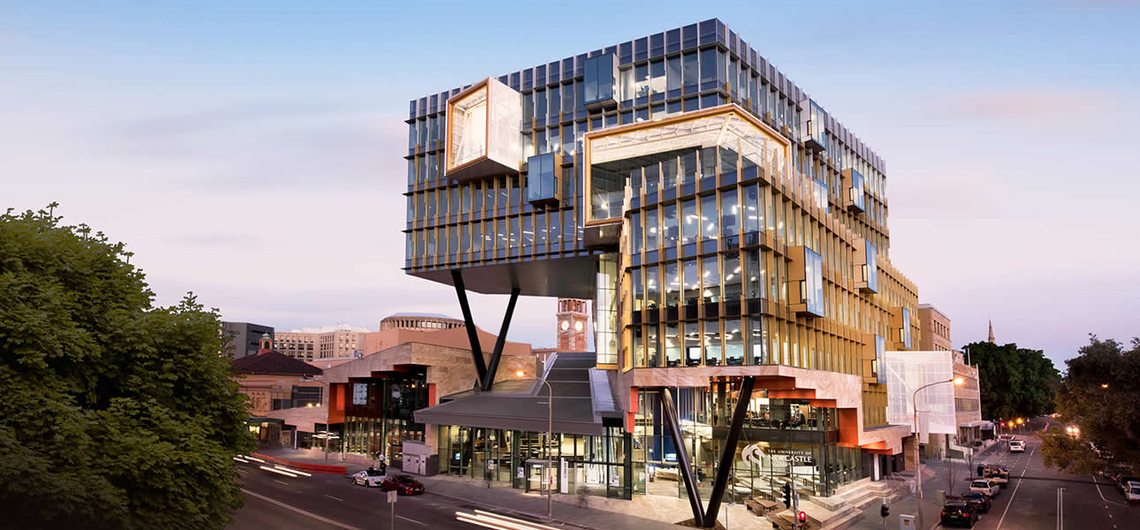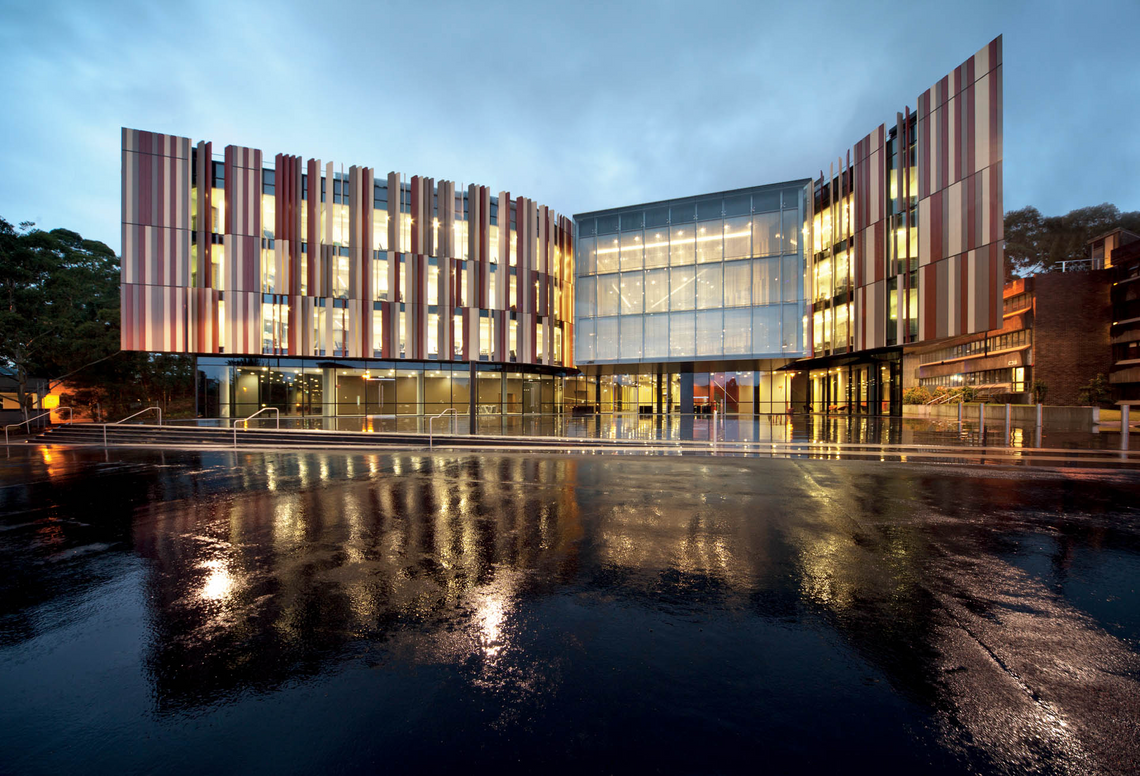 Program selection by UniPage
Choosing an academic program is a very complex, energy- and time-consuming process.
We will help you determine what to expect from studying abroad, analyze your experience, and select the most suitable programs.