Advantages of language courses in India
Low course and accommodation costs. The average weekly cost of an English course in India is 170

USD

. This is 20-25% cheaper than programs in other affordable countries: the UAE — 210

USD

, and Singapore — 222

USD

. India also boasts one of the lowest prices for host family and dormitory accommodations — 35

USD

and 85

USD

per week, respectively.
Large selection of entertainment programs. People go to India not only to learn English, but also to get acquainted with a reality that is quite unusual for Europeans. Therefore, schools offer programs that emphasize traditional leisure and cultural enrichment. English can be combined with yoga and folk dance classes, temple visits and meditation, as well as parallel Hindi lessons.
Volunteering and exchange programs. Indian language schools often host volunteer projects, cultural exchange opportunities, and international internships.
Electronic visa. To visit India, you can apply for an electronic visa online — valid either for one month, one year, or five years. Each trip must not exceed 90 days. The application processing time is only three days.
Indian food. Anyone who loves food with a lot of spices, pronounced smells, and unusual combinations will find something to their liking in India. Cardamom, cinnamon, anise, turmeric, zira, kalonji, coriander, cumin, black pepper and curry — these spices will become an indispensable part of your diet. And, local food markets are filled with inexpensive seasonal fruits: watermelon, apple, pomegranate, as well as more exotic fruits: sitafal, mango, jackfruit, lychee, fig, sapodilla, and papaya.
Disadvantages of language courses in India
Lack of practice. Despite the fact that English is spoken by 10% of the population, the main language in India is Hindi. English-speaking Indians are hard to find. At the same time, it will not be easy to understand them due to a strong Indian accent. Therefore, you should not expect a complete immersion in the language environment.
Few classic courses. Classic programs like General English, Business English, IELTS and TOEFL Preparation, and Academic Courses are not available everywhere. In India, the country's culture is paid more attention to than the actual language of instruction. Here, cultural immersion is not just a component of extracurricular activities, but the main part of the program.
School interiors. Indian schools typically employ the most basic classroom equipment. Not all of them have cutting-edge players and multimedia boards. Restorations are not the most recent, and the classrooms include uncomfortable desks and ordinary chalkboards. As a result, studying here is fairly uncomfortable.
High cost of volunteer and Au Pair programs. Volunteering and caring for children through the Au Pair program is an unpaid job. Despite this, it costs 2-3 times as much as regular language courses in India.
Unsanitary conditions. Mountains of rubbish are scattered on the roadsides. Behind ultra-modern skyscrapers exist hidden slums. Beggars on the streets beg, and cows roam freely on the roads.
Another culture. About 80% of the Indian population is Hindu. Granted, the country has its own customs and traditions, with which it is best to become acquainted ahead of time. For example, you must greet others with your right hand, enter temples barefoot, and refrain from drinking in certain areas.
Extreme weather. On summer days, the heat becomes unbearable — temperatures in the shade reach +48 ºС. During the off-season, monsoon rains rage in India.
Need to learn a language?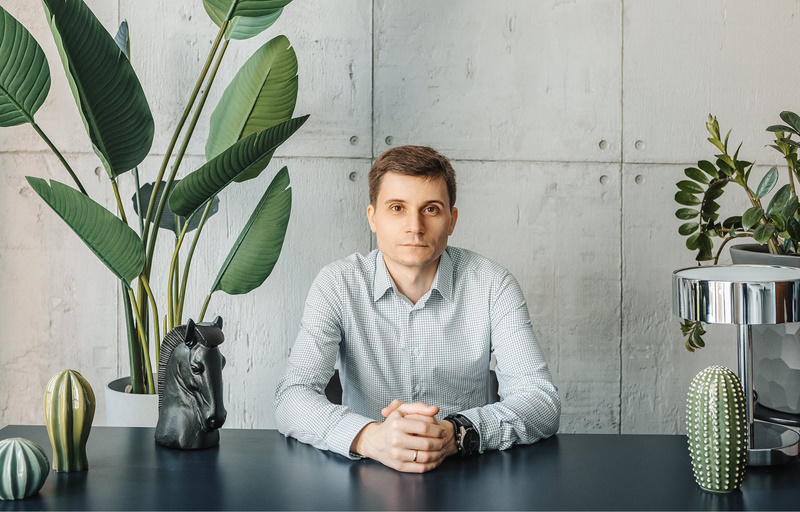 Cost of language courses in India
School
Program
Number of weeks
Tuition / week
Cities
Homestay
Student residence
ILSC
General
English Full-Time
1+
160

USD

New Delhi
273

USD

126-189

USD

General English Intensive
1+
180

USD

General English Afternoon
1+
110

USD

General English Morning
1+
130

USD

Yoga English
2-4
235-415

USD

Fast Track to Higher Education (Academic Courses)
24
10,310

USD

Foundation
32
13,490

USD

STEP Beyond Borders
General English
1+
208-293

USD

Jaipur
-
84

USD

Intensive English
1+
281-366

USD

IELTS, TOEFL Preparation
4+
788-1,266

USD

Aii Group
Spoken and Written English
4+
491

USD

Jaipur
-
-
Language Travel
4+
1,058

USD

IELTS, TOEFL Preparation
4+
680

USD

Language + Culture exchange
2+
467

USD

Work Abroad with Language
4+
633

USD

English with Au Pairs
4+
585

USD
Types of language courses in India
Type of program

Intensity

Group
Min. language requirements
Min. cost per
week
General Courses
20-30
4-10
Beginner
110

USD

Business English
10-15
6-10
Intermediate
130

USD

Test / Exam Preparation (IELTS, TOEFL, PTE, Cambridge)
5-30
3-20
Beginner / Pre-Intermediate
130

USD

Spoken English
5-15
5-7
Beginner
100

USD

Written English
5-15
5-7
Beginner
100

USD

Language + Culture Exchange
5-7
1-2
Beginner
460

USD

Study and Work
5
1-2
Beginner
633

USD

English with Au Pair

10
1-2
Beginner
585

USD

Yoga English
5-7
5-10
Beginner
235

USD

Social Volunteer Internship Program
30
1
Intermediate
160

USD

Academic Courses
20-30
5-10
Intermediate
10,310

USD

/course
Foundation
20-30
5-10
Intermediate
13,490

USD

/course
General Courses improve your existing language proficiency. These are intensive, full-time courses that take place in the afternoon or evening. Students choose the course duration on their own, but the recommended time is 2-3 months. Here, you develop four key language skills at once: reading, speaking, writing, and listening. In General Courses, you can study additional topics that interest you, such as public speaking, travel, self-development, or soft-skills.
Business English. In this course, students develop professional English skills — they learn to conduct business correspondence, make presentations, speak at conferences, and defend their point of view. Courses last from 1 to 2.5 months. The minimum language requirement for comfortable learning is Intermediate.
Test / Exam Preparation prepares you for the IELTS, TOEFL, PTE, and Cambridge exams. You can choose a less intensive program, studying for 5-10 hours a week or only on weekends. Standard courses last from 3 months to a year. At the end of each topic, students take a test to see their progress and correct mistakes. Once every two weeks or a month, students take a mock exam to get familiar with the test format.
Spoken English helps improve oral fluency and overcome the language barrier. In the classroom, students discuss various topics, arrange debates, participate in conversation clubs, engage in role-playing games, and interview each other. Particular attention is paid to idioms and set phrases. Students also learn to present themselves and develop creative thinking. Many schools have one lesson per week on a specialized topic — students learn to maintain a dialogue in any situation. They talk about political parties, climate change, historical events, medicine, and other topics.
Written English develops writing skills. Students write essays, letters, summaries, and other papers.
Language + Culture Exchange is suitable for those who want to immerse themselves in the culture of India and combine it with language learning. Students devote 5-7 hours a week to English, most of the time participating in various activities: yoga and meditation classes, visits to temples, Bollywood films, camel rides, and Kathak and Sattriya dance lessons.
Work and Travel Course. As part of this course, you will study English in the morning and evening, and work at local organizations during the day. This is no more than 6 hours per day, and internships can be paid or unpaid. There are about 30 areas to choose from — meaning that each student can do what is close to him. At the end of the program, you will receive an English proficiency certificate and proof of internship completion.
English with Au Pair is one of the most unusual courses in which students become part of a host family with children. Program participants pick them up from school or kindergarten and help with homework. Responsibilities also include small errands around the house — washing dishes, doing laundry, or buying groceries. In return, students receive a separate room, food, and pocket money. They work 25-30 hours a week, and the rest of the time they attend language courses or explore the city.
Yoga English is a yoga course with English. Such a program is suitable for those who want to improve their language level and condition of their body and soul. You will practice stress relief techniques, various yoga poses, along with language comprehension — the trainer speaks English. The course includes 5-7 classes, lasts 2-4 weeks, and is suitable for any level of physical fitness.
Social Volunteer Internship Program is a program that combines learning English with participation in a socially oriented project. Volunteers work with the elderly, disabled, and disadvantaged children or women. They also support rural infrastructure projects. You can choose a project depending on your interests and wishes.
Academic Courses help you improve your academic English. Students learn to write essays, present projects, and defend their point of view.
Foundation Programs prepare students for admission to partner universities. The program lasts 9 months. Students improve their language level and study general subjects for future studies. That being said, there are few such programs in India, and they often cost several times more than their European counterparts[2]. Therefore, it is worth comparing all the pros and cons.
Find language courses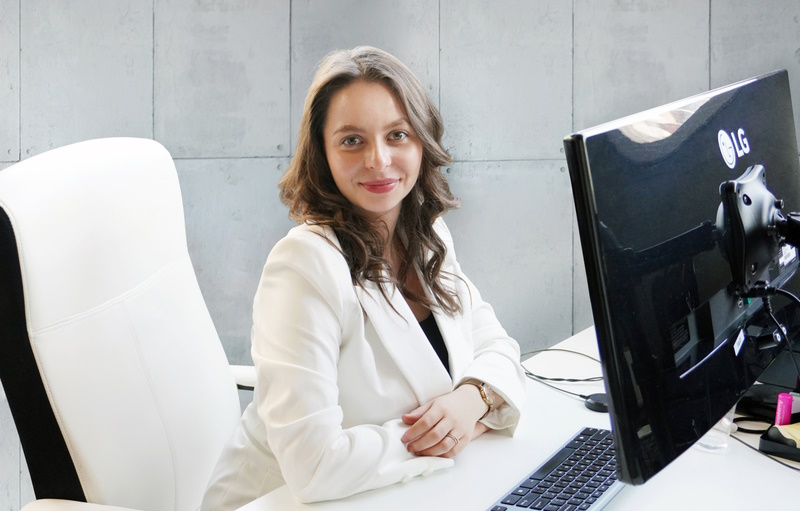 Features of admission to Indian language schools
Admission to language schools in India takes place in three stages. First, take a language proficiency test on the chosen school's website. Next, submit an application in which you indicate the desired program, place of study, schedule, and type of accommodation. You can do so either on the school website.
After you submit your application, school representatives will contact you and discuss all the details. Then, you only need to pay the registration (25 USD), tuition, and accommodation fees and wait for the enrollment letter.
Taking English language courses in India
Coming to India for the purpose of serious English study is not worthwhile. Regardless of the fact that English is an official language of the country, it is spoken by approximately 10% of the population. You can hear English speech mainly in large metropolitan areas and resort towns.
Most of the programs are aimed at cultural immersion and a unique tourism experience. In India, you can attain basic knowledge of English. But for rigorous language practice, it is best to choose another English-speaking country.
Courses usually start every Monday, except for the last week of the month.
Need to learn a language?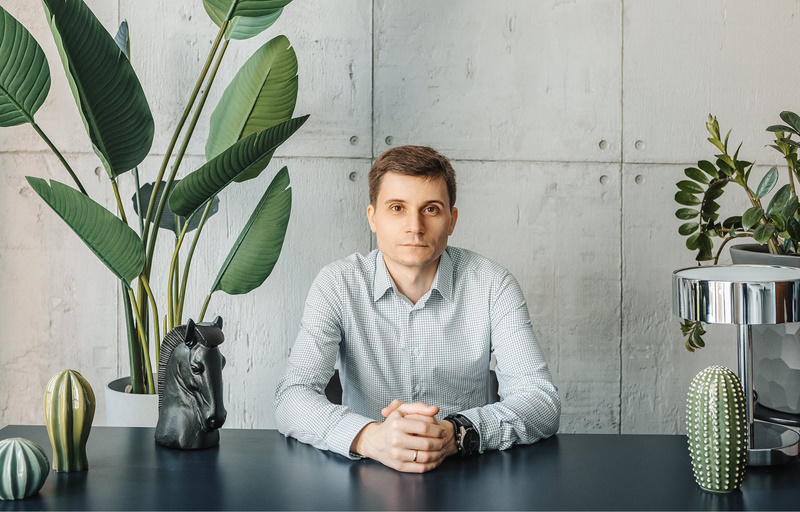 Traditions, religion, and culture of India
It is best to familiarize yourself with Indian customs in advance, so as not to incur the wrath of the locals. For example, women cannot shake hands with Indian men, as they will consider it an insult. To greet the interlocutor, you need to join your hands at the chin and, shaking your head down, say "Namaste". Men are allowed to shake hands with each other as a sign of friendship and respect. However, a "friendly" pat on the shoulder can cause real resentment in an Indian.
A foreigner should only give his right hand to a Hindu upon an encounter, since the left is considered unclean. With it, people tidy up after using the bathroom. You cannot eat with your left hand or pass any objects, but you can hold your plate during a meal. The left hand is also not meant to touch shrines.
When entering a temple or the house of a local, you must take off your shoes. Near the temples there are people who, for a small fee, are ready to guard your shoes (often, people enter temples in medical shoe coverings). It is indecent to show tender feelings in front of other people in India.
Indians have a special relationship with hot drinks. In some states (e.g. Gujarat), you cannot buy alcohol. Prohibition is in effect here, and the locals themselves condemn drunk people and point fingers at them. There are no obvious problems with buying alcohol in one state — Goa, where tourists flock from all over the world.
With over 20% of India's population living below the poverty line, petty theft and fraud thrive in the country. Therefore, a foreign guest should not keep a wallet in his pocket or carry large sums of money. Thieves hunt in crowded places, but they are especially active in public transportation and at markets. Women should not walk unaccompanied in the evening, and it is best to replace revealing outfits with linen dresses or a national sari outfit.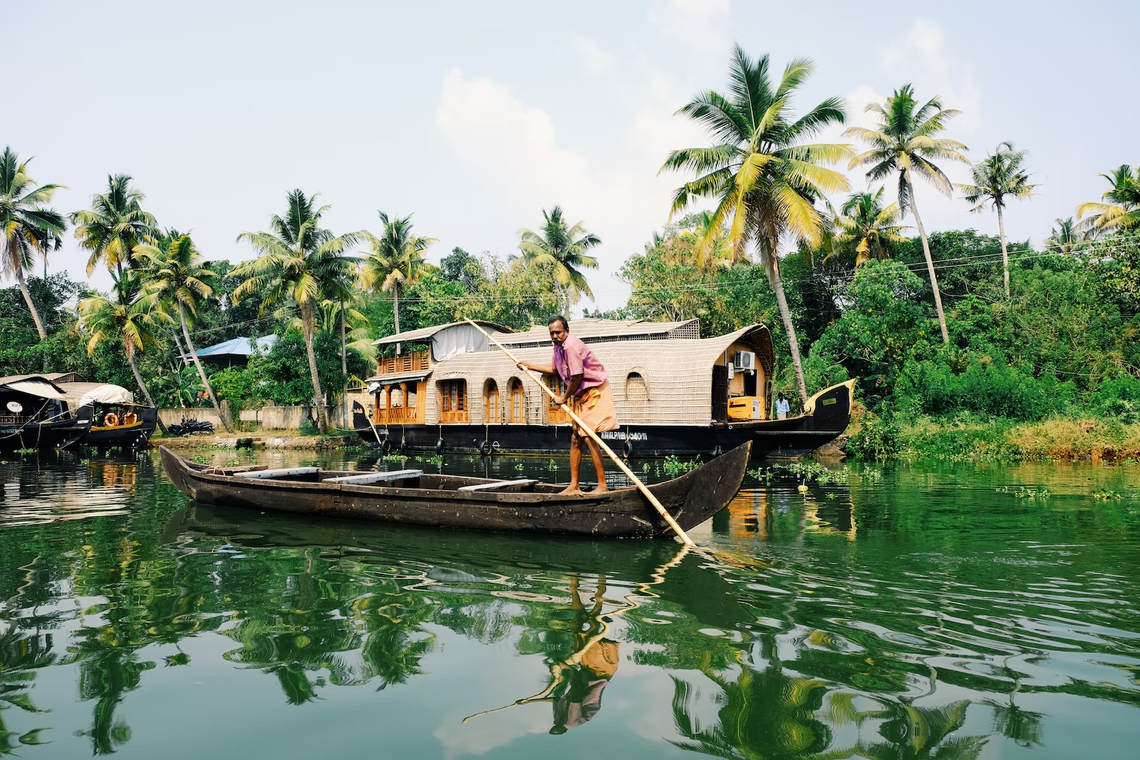 Accommodation options in India
Accommodation options
Meals
Number of people per room
Min. cost per week
Avg.
cost per week
Host family
Optional
1-2
35

USD

180

USD

School residence (off campus)
Breakfast and dinner
2-4
79

USD

85

USD

Hostels
Breakfast
1-12
26

USD

40

USD

Optional
1
27

USD

/day
60

USD

/day
Apartment
None
1-4
126

USD

189

USD
Find language courses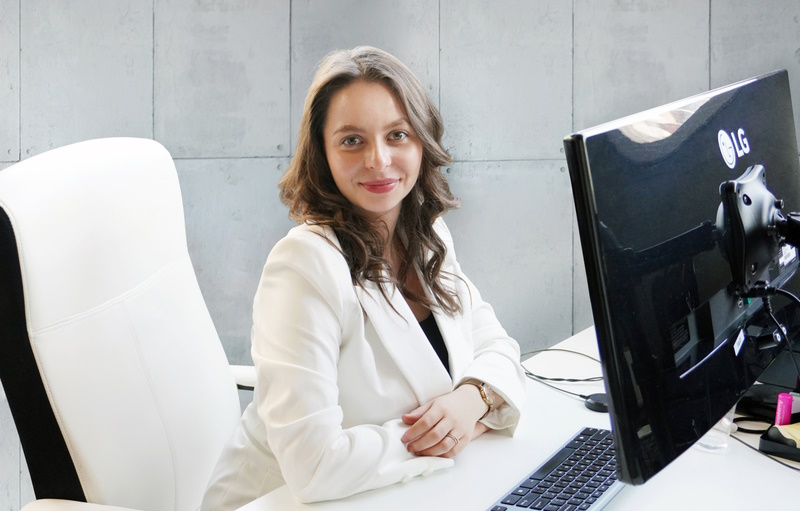 Additional expenses
Expenses
Avg. cost
Registration fee
25

USD

Accommodation fee
25

USD

Study materials
25

USD

Airport transfer (one way)
30

USD

Delivery of an invitation by express mail
45

USD

Flight
570

USD

Visa fee
60

USD

Medical insurance
45-50

USD
Cost of UniPage services
Visa for language courses in India
In India, the year is divided into two main seasons:
The "slow" lasts from April to June. At this time, there are few tourists, because the monsoon showers do not allow you to rest. Some attractions may be closed. However, accommodation and food prices are lower.
The high season is from July to March. Tourists can enjoy good weather, and all attractions are open as usual. However, prices for accommodation and visa processing will be higher.
Therefore, you should carefully choose your time of travel so that you can see everything and not just study in the classroom.
To take language courses in India, it is enough to attach the enrollment letter from a language school and proof of financial solvency to the required set of documents for a tourist visa. Visas are issued for up to 6 months.
From October 15, 2021, India started issuing e-visas. You can get a single entry visa for 30 days, 1 year or 5 years. However, a single entry in the country should not exceed 90 days. A visa is issued no more than twice a year. To obtain it, you need to fill out an application form and upload the required documents on the website of the visa application center or Government of India. Next, you need to pay a visa fee — 60 USD.
The application is processed within 3 days. It is advisable to submit your documents 4-5 days before the trip. You can track its status on the Government of India website.
An e-visa cannot be extended and replaced with another type of visa while in the country. An exception is if you fall ill in India — then the electronic tourist visa is replaced by a medical one.
Please note
Some areas of the Manipur, Sikkim, Mizoram, and Arunachal Pradesh states, as well as the Andaman and Nicobar Islands, are closed due to the coronavirus. To visit such places, you must obtain a special permit in advance.
Required documents for a tourist visa

Passport valid for at least 6 months after the trip with at least 2 blank pages
Copy of the first page of the passport
Copy of the registration pages in the civil passport
Visa application form
Language school enrollment letter
3.5x4 color photograph
Round-trip flight booking confirmation
Proof of financial solvency (bank account or salary statement)
Work while taking a language course

Foreigners with tourist and student visas cannot work in India. To get a job, you need to apply for a work visa. Illegal employment entails deportation from the country.
This risk is not worth it. First of all, India has a larger amount of workers than actual jobs. Therefore, finding a job will be very difficult. Secondly, working part-time as a bartender, entertainer, and waiter does not earn much — the rate varies from 2 USD to 6 USD per hour[3]. The average salary in the country is 260 USD per month, which is very low compared to European countries. Therefore, do not waste precious time looking for a job. It is better to spend your time constructively — to study English and get acquainted with the culture of multifaceted India.
Need to learn a language?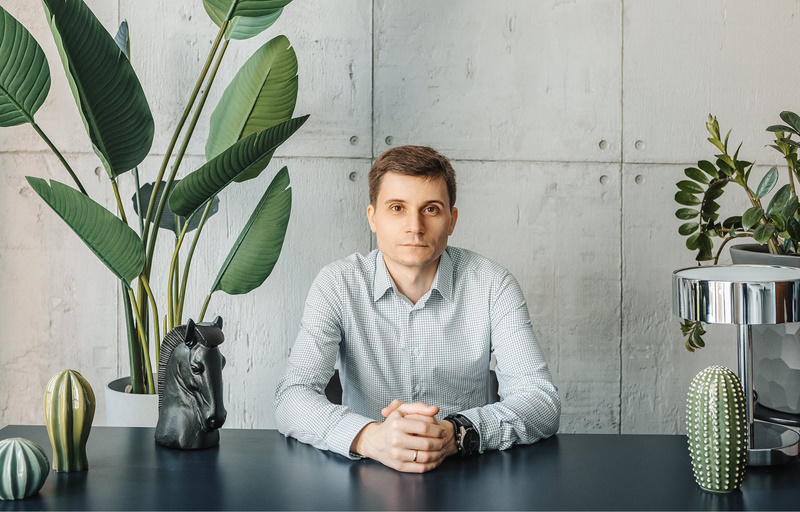 Popular language schools in India
ILSC Education Group is a network of language schools located in Canada, Australia, and India. The Indian branch is located in New Delhi and provides its clients with a wide range of Indian immersion courses: Yoga English, English + Cultural Travel, Social Volunteer Internship Program, Volunteer Experience Program and others. In India ILSC is one of the most popular schools. It holds second place in the 2022 ranking of the country's language centers[4].
The New Delhi campus has ten classrooms with free, high-speed Wi-Fi access. It also has computer labs for self-study and a dining area. This is a rather small, but cozy language school. On average, seven people study in one class, and all teachers are native English speakers with higher education.
ILSC offers host family or student accommodation.
Best cities to learn English in India
New Delhi
New Delhi is a young metropolis full of contrasts, just like the rest of India. Here, ruins coexist with advanced technologies, and slums with luxurious buildings. Also, it is convenient to get to the most popular tourist destinations from New Delhi — the Taj Mahal, Rajasthan, and the majestic Himalayan hill stations. These are must-see attractions in India.
The beginning of July is one of the most colorful and vibrant periods in the city. At this time, the Mango International Festival takes place — a celebration in honor of the mango, which is considered the "king of fruits" in India. The festival is known for its mango carving and speed eating competitions, as well as a market with many varieties of this fruit. There are about 500 types of mangoes in India, and literally each one can be tasted at the festival — from Alfonso to Dasheri.
Bangalore
Bangalore is the IT hub of India — its second name is "Indian Silicon Valley". Mechanical engineering, aerospace industry, electronics, and telecommunications are actively developing here. Bangalore was the first place in India to have electricity. If you want to have a look at modern India, be sure to come here.
The city has preserved many impressive historical monuments — among them are the Nandi Temple, the 15-meter statue of Shiva (whose eyes you can look into and make a wish), the Lalbagh Botanical Garden, which hosts India's largest flower exhibition every year, and many others.
Large parks and skyscrapers with mirrored glass are the main features of Bangalore. Cubbon Park is called the "lungs" of the city. On its territory, there is a large lotus pond, a children's amusement park, and the largest aquarium in India. Cubbon itself is a collection of rare tropical plants.
One of the most famous skyscrapers is Kingfisher Tower. On its roof is billionaire Vijay Mull's abandoned penthouse with a helipad. When he fled India, his house became a tourist attraction.
Language courses with UniPage
Want to learn a foreign language, improve your conversational skills, and prepare for exams?
UniPage specialists will select language programs according to your goals, interests, and budget, and help with enrollment.