Education in Europe is a combination of high academic standards, centuries-old traditions and consistent quality. European universities laid the foundations of higher education, which were later adopted by the universities of the New World. It is worth noting that education in Europe does not always cost a lot of money: there are many programs and fields of study that are quite affordable for applicants with an average income. Today in individual universities in Great Britain, Switzerland, France and Germany, the share of foreign students is 10-15 per cent, and the number of students from other countries is steadily increasing.
The cost of studying in Europe
Additional costs when studying in Europe

| Designation | Min EUR | Max EUR |
| --- | --- | --- |
| Meals (per month) | 200 | 500 |
| Study materials (per semester) | 40 | 200 |
| Cellular, Internet (per month) | 20 | 40 |
| Personal expenses (per month) | 200 | 1000 |
| Round-trip plane tickets | 150 | 750 |
| Consular fee for visa processing (one-time) | 35 | 35 |
| Medical insurance (per year) | 250 | 600 |
| Transport (per month) | 50 | 150 |

The cost of studying in Europe varies greatly from country to country. In

the Czech Republic

,

Germany

,

Austria

,

France

and

Finland

education in most public universities (in the local language) is free, including for foreigners. You only need to pay registration fees (administrative costs), which range from 20 to 1000 euros. The highest cost of education is in the universities of

Great Britain

and private universities of

Switzerland

. Sometimes the rates for a year of study here can reach 60 thousand euros. The average can be called the cost of education in

Italy

,

Latvia

,

Lithuania

,

Hungary

and

the Netherlands

. It should also be taken into account that the cost of education in public higher education institutions in Europe is an order of magnitude lower than in private universities. Below is also the approximate cost of studying and living in some European countries in euros per year: In the case of renting an apartment, it is necessary to pay a deposit for accommodation in the amount of 200-2000 euros before arrival, which will be returned at the end of the rental. Many options for rented apartments are provided unfurnished, so there may be additional costs for housing arrangements (500-1000 euros). Often the rent does not include electricity and heating fees (20-80 euros per month). Data source:

europa.eu
Advantages and features of education in Europe
European universities provide fundamental education: it is both theoretical knowledge and practical skills. That is why graduates of European universities are highly valued in the labour market. Diplomas from European universities are in demand all over the world.
In addition, European educational institutions provide knowledge that contributes to the development of the individual, and the expansion of horizons and worldviews. After graduating from a European university, a former student does not stop learning: the craving for knowledge, for new, is instilled in life.
University campuses in Europe are usually located in the most beautiful old cities with a rich history and magnificent architecture.
Graduates of European universities are fluent in one or two foreign languages.
Education at public universities in several European countries — in Austria, Germany, Greece, Spain, Italy, Norway, Poland, Finland, France, and the Czech Republic is free. Foreign students need to pay a fee of 20 to 1000 euros.
While studying in Europe, a foreign student can work (in most countries), get a diploma, and in some cases, find a job after graduation and apply for a residence permit. Either way, it's a unique cultural experience.
Students have the opportunity to travel to neighbouring countries — usually, a student visa allows this.
Preparatory courses in Europe
Many foreign applicants entering a European university first take preparatory courses. Here they give basic knowledge and learn the language. Here are some reasons why it is preferable to take a preparatory course before entering university.
If an applicant is going to enter the budget, it is necessary to know the state language of the country where he is going to study (free education in Europe is possible only in the state language of the country). The language level is confirmed by language certificates: for example, to confirm knowledge of English you must pass TOEFL/IELTS, to confirm knowledge of Spanish — HIS exam, French — DELF, etc. Preparatory courses help to improve the level of knowledge of the language.
Most European educational institutions accept students only from the age of 18: for graduates of schools in some countries, this can cause the loss of a whole year. The preparatory course has no age restrictions: you can enter here from the age of 16 and the age of 17.
In most European countries, school education is 12-stage, and sometimes 13-stage. The missing year can be "get" on the preparatory course.
A preparatory course is also a good moral preparation before studying at a foreign university.
Need help with admission?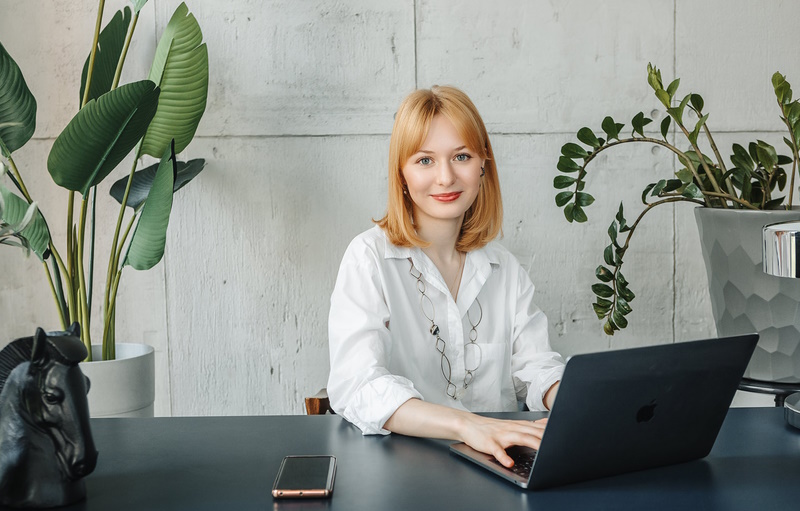 Admission to European universities: requirements for applicants
Education in Europe requires preparation in advance. This concerns learning the language and preparing a package of documents. If a strong, prestigious university is chosen, additional subject exams and tests will be required. But this is a rarity: for admission to most bachelor's programs in European countries, a completed secondary education is enough. Additional entrance examinations are not carried out.
The vast majority of universities in Europe accept students from the age of 18.
It is desirable to have a high school diploma with a good average score.
For admission, a certificate of proficiency in English or another language in which teaching is conducted is required. In rare cases, a certificate of completion of preparatory courses at the university is sufficient.
Sometimes letters of recommendation from teachers, motivational letters, and essays on a given topic are required.
All documents must be translated into English / the state language of the country in which the applicant plans to study. The translation must be official. Documents must be notarized.
In most cases, admission to a European university occurs remotely. It is recommended to start preparing for admission at least a year in advance: language tests, scholarship, and grant programs have their deadlines that occur before the announcement of the admission campaign.
Interesting facts about education in Europe
Hard to believe, but true: sometimes the cost of education in Russia and the CIS countries exceeds the cost of higher education in several of European countries: for example, in the Czech Republic, France, and Germany.
The University of Bologna (Italy), founded back in 1088, is considered the oldest university in Europe and the whole world. It is traditionally contrasted with the Karaouine University, founded in 859 in Morocco, but unlike Bologna, it did not issue diplomas.
British resident Robert Cronin is an "eternal" student: having entered the university in 1948, he graduated only in 2000.
The University of Tromsø in Norway is the northernmost university in the world. The educational institution, as well as its scientific and research centres, are located beyond the Arctic Circle.
Combining work and education in Europe
Many European countries provide foreign students with an opportunity to earn money. But you need to understand that full-time work and full-time studies at the university are two incompatible things. Foreign students can work for a limited amount of time. For example, in Austria, and Germany, while studying at a university in a bachelor's program, students can work up to 10 hours a week. In some federal states of Germany, foreign students are only allowed to work during student holidays.
In France, the Czech Republic, Italy, Spain, and Great Britain foreign students can work up to 20 hours a week. Often students are employed in junior positions. Of course, with little employment, you can earn small amounts: about 250-400 euros, but these funds may well cover personal expenses and food expenses. Sometimes foreign students are allowed to earn in their speciality: students undergo an internship or practice included in the course of study.
Enter a university abroad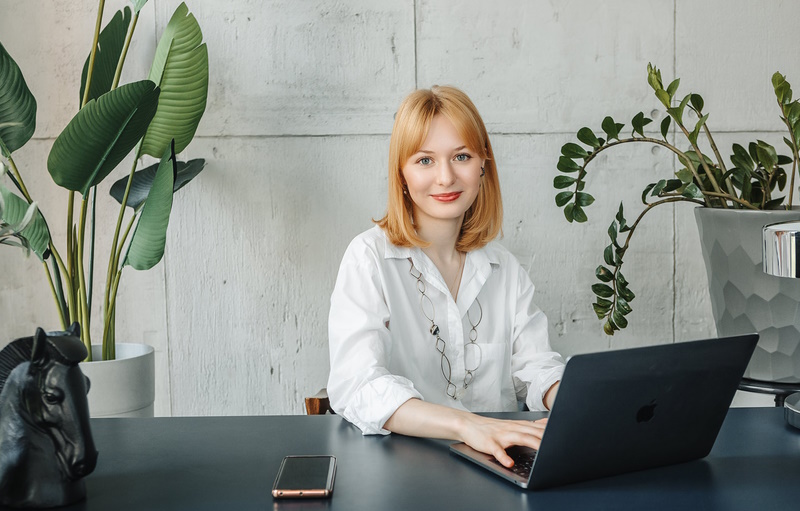 Popular scholarships in Europe
In some countries, all resident students, as well as most international students, receive grants and scholarships that cover most of their tuition. These countries include Cyprus, Denmark, Malta, and Finland. Also, most of the students from Luxembourg, the Netherlands, Sweden, and Norway receive financial assistance. Iceland is the only country that does not offer any government grant system for both residents and international students. In most European countries, foreign students pay for their studies themselves, receiving small grant support.
One of the most popular programs — Erasmus Mundus provides an opportunity for exchange between universities in Europe and other countries. The grants cover part or all of the costs of tuition, travel, and accommodation. Not only bachelors and masters, but also teachers can take part in Erasmus Mundus. Detailed information about the program is available on the website of the European Union Erasmus Mundus.
Each European country provides its grants and implements scholarship programs available to students. Many of them can be found on a special resource scholarshipportal.eu. Here are three popular European scholarships.
Chevening Scholarships give a year to study in a master's program at a British university, but the duration of the program can be longer. The winners of the program are paid a monthly scholarship, and the cost of education and living in the UK is covered. There are many study areas for which Chevening is issued. There are English proficiency requirements: as a rule, it is necessary to pass IELTS or TOEFL. Additional information is available at chevening.org.
The German Academic Exchange Service provides DAAD Scholarships in a variety of areas and at different levels of education. Usually, the DAAD Foundation is approached by bachelor graduates who want to complete a master's program in Germany. The scholarship allows you to cover the cost of living and studying. Knowledge of German is required. Detailed information is available at daad.de.
Rhodes Scholarship is provided for study at the University of Oxford. The scholarship is for two years of undergraduate or postgraduate studies. The scholarship fully covers tuition and a part of living expenses. Additional information is available at rhodeshouse.ox.ac.uk.
Applying for a student visa
The package of required documents for obtaining a student visa varies from country to country. The main package of documents includes the following:
Official invitation from the educational institution.
Enrollment certificate.
Documents confirming the availability of a place of residence (this can be a student residence or a rented apartment — in the latter case, a lease contract and a copy of the passport of the owner of the apartment are required).
A reservation or a plane ticket (if the training is more than three months, a return ticket is not needed).
For countries belonging to the Schengen area, medical insurance is required (the minimum amount of coverage is 30 thousand euros).
International passport and its copy.
2-4 photos in colour on a light background of 3.5x4.5 cm, while the face should occupy 70-80 per cent of the area of ​​the photo.
Completed form.
Personal financial guarantee in the form of bank statements. If a student is awarded a grant, supporting documents are required. In most cases, tuition must be fully or partially prepaid — in this case, supporting documents (cheques, payment receipts) are also required.
A certificate from work indicating the position and average salary of the applicant or a student card and a certificate from the educational institution where the applicant is studying. If the applicant is not employed, a sponsor's employment certificate, sponsorship letter and bank statement are required.
A copy of a diploma of higher education or a certificate of secondary education.
Internal passport and its copy.
Sometimes consulates may require a portfolio with letters of recommendation or motivation, certificates of completion of certain courses and other data characterizing the applicant. A certificate of conduct and medical certificates may be required, or a free-form letter stating the applicant's reasons for wanting to study in that country.
If a student goes to a foreign university on an exchange program, a copy of the agreement between the universities is required. To obtain a student visa to European countries, an interview at a consulate or embassy may be required. To obtain a student visa to the UK, you will need to appear in person at the embassy or consulate for the procedure of taking a digital photo and scanning fingerprints.
All documents must be translated into the language of the country, and the translation must be done by a professional agency and legalized.
Education in Europe — Interesting articles
Studying abroad with UniPage
Want to study at a foreign university but don't know where to start? We can help!
Our specialists will find a university, arrange your documents, fill out the applications, and stay in touch until you receive an offer.