Medical education abroad is one of the most popular and sought-after areas of higher education. It is distinguished by the long duration of studies, complexity of training courses, variability of the programs, and high competition. In this article, we will cover the main aspects of medical education programs in different countries.
Specialty description
A doctor is a professional with theoretical and practical knowledge and skills to treat patients. To become a doctor, you need to hold a degree in medicine, love sciences and people, as well as be determined and patient, since the studies are difficult and take many years to complete, and the profession itself places great stress and responsibility on its owner. The duties of physicians include making diagnoses, counseling, seeing and treating patients. Doctors have a large number of specializations: pediatrician, surgeon, ophthalmologist, dermatologist, veterinarian, dentist, allergist, endocrinologist, etc.
Qualities of a doctor
To become a doctor, you need a university degree, a love for science and people, as well as determination and patience. Studying is difficult and takes many years, and the hard profession forces great stress and responsibility on the specialist. Such a person continues learning for their entire life and manages to combine firmness of character with great empathy.
The ethical principles o a physician's behavior were laid down by Hippocrates. The original version of the oath prohibited the doctor from abortion and assisting suicide. But over the centuries, its meaning has changed. Today, the oath obliges a medical professional to honestly fulfill their duty, keep medical confidentiality and treat any patient with care.
The "ideal" qualities of a doctor differ from country to country. In Russia, for example, at the moral and legislative levels, a doctor must not promote euthanasia and otherwise push the patient and their relatives to the idea of voluntary death. But, for example, in the United States, a healthcare professional vows to respect the patient's privacy and will. If they choose to leave this world, the doctor must meet that colossal responsibility with humility and awareness of life's unavoidably perishable nature.
Medical specialties
Popular directions of medical studies
| Direction | Description |
| --- | --- |
| General medicine | General medicine program, after which students can work as therapists or get a narrow specialization: surgeon, cardiologist, pediatrician, obstetrician, etc. The usual duration of study is six years. |
| Pharmacy | The branch of medicine is about the discovery, production, control, and use of drugs. The pharmacist must know the types of drugs, their application and side effects, as well as the methods of treatment. |
| Dentistry | The branch of medicine that studies, diagnoses and treats diseases of the oral cavity. |
Less common branches of medicine
Branch
Description
Expected occupation
Universities
Sports medicine
Fitness, treatment and prevention of sports injuries.
Doctors in this area diagnose, treat, and prevent sports and exercise-related injuries.
You can work in sports clinics, professional sports teams, sports events, national sports governing bodies.
University of Melbourne, University College London, University of Georgia, University of Northern Iowa
Oncology
Prevention, diagnosis and treatment of oncological diseases.

Clinical oncologists treat patients with radiation therapy, chemotherapy, biological agents, and hormone therapy.

University of Cambridge, University of Manchester, University of Helsinki, University of Auckland
Epidemiology
Research on the emergence, spread and control of chronic and infectious diseases.
Work in government medical organizations, pharmaceutical companies, biotechnology startups, non-governmental organizations, universities, research institutes. Positions: Researchers, Scientists (Lecturers, Senior Lecturers and Professors of Epidemiology), Public Health Policy Advisers, and others.
Imperial College London, University of Bristol, Utrecht University, University of Melbourne
Specificities of working as a doctor abroad
The job of a physician differs between countries. One of the most obvious discrepancies is the level of wages, which is generally several times higher in Europe and the USA than it is in the rest of the world.
It is better to work in the medical field in the country where the doctor had studied. If a graduate of a medical university from, say, the Middle East, wants to work abroad, they often have to retrain or improve the qualification. In order to confirm a medical diploma abroad, it is sometimes easier for young specialists to enter a local university and study there again.
To get a job abroad, applicants take a national language test. If the interview is successful, the foreign candidate gets a job as a trainee or doctor's assistant in the clinic. In some countries, doctors open private clinics. For example, there are 256 of them in Switzerland, and 1200 and 2000 in the USA and Germany, respectively. Graduates also can become representatives of pharmaceutical companies or be engaged in scientific activities.
The best medical schools in the world 2020
The best medical programs in the world are taught in these universities.
Top European universities in medicine
Top Asian universities in medicine
Specificities of medical education
Vocational or higher medical education?
Vocational medical education abroad
In Western institutions, only medical assistants are trained in vocational schools. All the other medical specialties are taught in universities. Typically, vocational college studies last from eight months to two years.
Important! Don't confuse the professions of a nurse and a medical assistant. Their responsibilities are very similar, but nurses receive in-depth education. Therefore, they can help patients with chemotherapy, severe allergic reactions and administer complex medications.
As a rule, vocational education in the field of medicine is provided by private institutions. Experts regularly validate their certificate to maintain the right to work in the medical field.
Higher medical education abroad
To obtain the profession of a doctor, students may need to study in foreign universities for up to ten years.
Don't go to a foreign university if you don't want to work abroad. Requirements for students and educational programs differ significantly between countries. Therefore, if you decide to transfer to a foreign university or get a job abroad, you must go through the diploma legalization procedure. Often, university commissions do not recognize education received in another country. Therefore, if you have studied for five years at a Russian university, and then spontaneously decided to re-enter a university in the United States, you will have to participate in the general competition for first-year applicants, as if you haven't had previous education.
Need help with admission?

Medical education by country
Graduating from a university and obtaining a medical degree does not imply direct access to the doctor's profession. In any country in the world, after receiving medical education, it is necessary to undergo medical practice at a hospital (for example, residency) and only then gain access to the medical labor market. Below is a brief description of medical education in various countries.
Medical education in the United States

In the US, it is not possible to begin medical training immediately after leaving secondary school. To qualify as a Medical doctor (MD), you must have a Bachelor of Science (BSc) or Bachelor of Arts (BA) degree from the United States or Canada, with a particular emphasis on obtaining academic credits in organic chemistry, biology, and general chemistry. Therefore, the training takes place in 2 stages:

Bachelor's degree with a chemistry and biology inclination — 4 years;
Medical school — 4 years (2 years of preclinical training and 2 years of practice).

In general, it is possible for a foreigner to enroll in medical programs in the United States, but this is a rather complicated and rare phenomenon. As of 2019, only 48 medical schools were accepting international students, and of the 1890 foreign MD applicants, only 325 were enrolled[1]. The small number of universities that accept foreigners is explained by the complexity of obtaining a work visa for further residency.

Each university sets its own requirements and procedures for admitting international applicants. Before entering some top schools (for example, Stanford University School of Medicine, Harvard Medical School, Johns Hopkins University School of Medicine), you must study 1-3 years at an accredited college / university in the United States / Canada / England or get a bachelor's degree in the USA / Canada (less often, for example, at Mayo Medical School). Many universities also advise students to complete 30-90 credit coursework in the field of science at a US / Canadian university if previous education was obtained in third countries.

The entrance test for admission is the unified MCAT exam. Most US medical schools use the American Medical School Application Service (AMCAS). However, AMCAS does not accept foreign transcripts (or their translations) and does not verify courses taken outside the US unless they have been accepted by an accredited American or Canadian higher education institution. You can still attach them to the application, but a GPA will not be calculated. Individual medical schools request the transcript using their own application form (secondary application) and based on this form they make a decision whether to accept the transcript or not. Additionally, many educational institutions require confirmation of the ability to pay the full cost of the tuition.

It is extremely difficult to get into medicine in the USA also due to the high competition. The applicant must not only have strong academic performance (admitted applicants had a GPA of 3.72 and an average MCAT score of 511 in 2018-2019), but also a unique life story and a catchy motivation letter.

It is worth mentioning that the medical education process of the United States is copied by most of the English-speaking countries of the Caribbean. These include Grenada, Barbados, Anguilla, Jamaica, and others. After graduating from medical schools in the Caribbean, it is possible to gain access to a residency in the US.
Medical education in the UK

Medical education in the UK takes about 10 years. It is subdivided into several main stages:

Six-year medical education at a university medical school;
A two-year Foundation program for doctors;
Specialty and general practice — the duration depends on the type of medical field.

For admission to medical schools at British universities, various unified exams (BMAT, GAMSAT, UKCAT) are considered. A foreigner also needs to prove knowledge of English (IELTS/TOEFL). More detailed information can be found in the Entry requirements for UK medical schools guide 2021.
Medical education in Canada

The format of Canadian medical education is a mixed type of British and American. The duration of training varies. There are 4-year medicine programs that require a Bachelor's degree in Chemistry or Biology (as in the US). Additionally, 5-year programs are offered, where the first year is preparatory.
To be admitted to Canadian medical schools, you must pass the MCAT. Some universities in Canada (for example, the University of Quebec) offer training in French. However, only a limited number of Canadian medical schools accept foreigners, for example, McGil University, McMaster University, Queen's University, University of Toronto. The rest of the requirements differ depending on the institution.
Medical education in Australia

Australian medical education lasts for 4-6 years depending on the training program:

Undergraduate medical program is a six-year program, admission to which is the same as for any bachelor's program in Australia. It is often necessary to pass the UMAT;
Graduate medical program is a four-year program that can only be enrolled after receiving a bachelor's degree in biology/chemistry and passing the MCAT or GAMSAT.

For admission, foreigners must pass language exams (IELTS/TOEFL) and pass an interview (not always). For more detailed requirements, please, contact the universities directly.
Medical education in Germany

In Germany, medical education lasts for 6 years: 2 years — pre-clinical classes in basic sciences, 3 years — training in clinical subjects, 1 year — practical year. The studies are conducted in German, with the exception of a few master's programs. The country has a Numerus Clausus principle — a limit on the number of students enrolled in medical faculties. To enter, a foreigner needs to know German at a level not lower than C1, overcome a high competition (grades in biology and chemistry are important), and have a previous education that meets German standards. You can check the suitability of a diploma or certificate from the universities themselves, the German Academic Exchange Service (DAAD), or the Standing Conference of Ministers. If the document is not recognized, you will have to take a one-year preparatory course.
Each university sets its own requirements, therefore, it is necessary to clarify the information directly with the universities. Sometimes universities hold entrance exams.
Medical education in France

Medical education in France takes about 9 years. As in Germany, France has the principle of Numerus Clausus, according to which the number of places in medical specialties for local and foreign applicants is regulated every year. Despite this, approximately every 5th student in France cannot complete 1st year and pass the PACES exam in basic medicine.

Medical education in France is divided into 3 main stages:

2 years of general theoretical training (PCEM: Premier Cycle d'études Medicales);
4 years of study, including practice in hospitals and seminars (DCEM: Deuxième Cycle des Etudes Médicales);
3-5 years (depending on medical specialization) internship/residency (DES: Diplômes d 'Études Spécialisées).

For admission, as a rule, it is necessary to prove the French language proficiency (DELF) and have a certificate of complete secondary education with a high GPA.
Admission requirements to medical specialties
More and more universities are starting to offer medical education programs in English. Tuition fees at public European universities are significantly lower than at US, UK and Australian universities. Therefore, the competition for these programs in Europe is steadily growing: many students from English-speaking countries strive to receive an inexpensive medical education here. Moreover, among the competitors for admission are not only English-speaking applicants, but also the best graduates of schools in local countries who want to study in English.
A standard set of documents for admission includes the following:
Online application;
A transcript with a GPA of at least 3.8 (excellent grades in biology and chemistry are especially important);
A copy of the secondary education certificate;
Results of entrance or medical exams;
Interview.
Medical entrance exams vary from country to country but are almost always required. In Eastern Europe, exams in biology, chemistry, physics and mathematics are held at universities. Some universities, for example, Charles University, take exams not only at the university itself, but also in foreign cities, though only on certain days of the year. In Western Europe and the USA, unified exams are generally used: MCAT, BMAT, IMAT, GAMSAT, UKCAT, HPAT.
More information about the exams
Check the actual deadlines and requirements on the website or with the admissions office of a particular university.
The cost of medical education in English
Enter a university abroad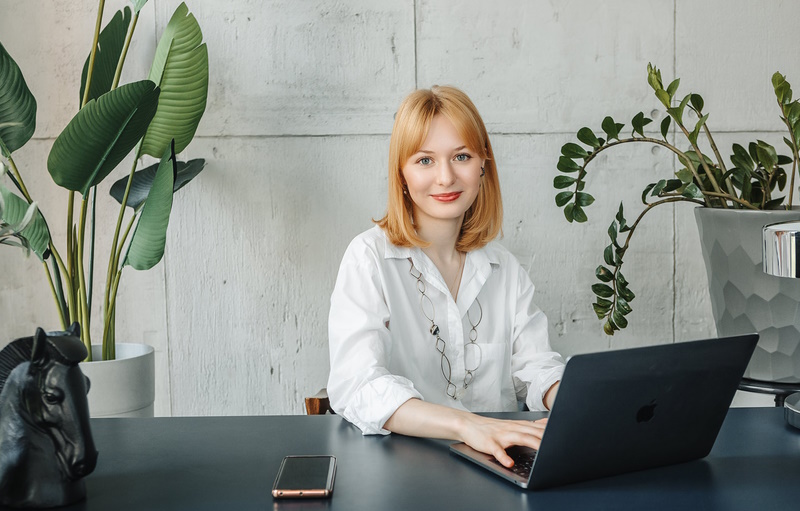 Affordable English-language programs
Country
University
Directions
Cost/year
Italy
University of Milan
Medicine and surgery
938

USD

Bulgaria
Pleven Medical University
Medicine, pharmaceuticals, public health
8,220

USD

Romania
Vasile Goldiş West University of Arad
Medicine, dentistry, pharmaceuticals

4,300 USD

Slovakia
Pavol Jozef Šafárik University in Košice
Medicine, sciences
11,507

USD

Bulgaria
Medical University of Plovdiv
Medicine, pharmaceuticals, public health, dentistry
8,768

USD

Poland
Medical University of Bialystok
Medicine, pharmaceuticals, health science
12,055

USD

Latvia
Riga Stradiņš University
Dentistry, medicine, nursing, pharmaceuticals, physiotherapy, speech therapy, medical massage, pediatrics
Croatia
University of Zagreb
Medicine
Cost of medical education in other languages
№
Country
University
Directions
Cost/Year
Language
151-200
France
Bordeaux University
Medicine, neurology, pharmacovigilance and pharmacoepidemiology
3,036

USD

French
51-
100
Canada
Montreal University
Biochemistry and molecular medicine, bioinformatics, neurology, kinesiology, microbiology and immunology, etc.
15,423

USD

French
31
Germany
Heidelberg University
Medicine, dentistry, biosciences
3,288

USD

German
101-150
Germany
Hamburg University
Nursing, speech therapy, medical supervision and management, medical pedagogy, medical technology, physiotherapy
Free
German
201-250
Austria
Medical University of Graz,
Medicine, dentistry, nursing
1,644

USD

German
101-150
Switzerland
University of Bern
Medical, pharmaceutical sciences, veterinary medicine, dentistry
2,159

USD

German
51-
100
Italy
Milan University
Dental, medical biotechnology, medicine and surgery, nursing business, pharmaceuticals
938

USD

Italian
51 -
100
Italy
University of Rome La Sapienza
Medicine, dentistry, pharmacy
3,205

USD

Italian
51 -
100
Spain
University of Barcelona
Medicine, pediatrics, cardiology, immunology, allergology, dermatology, oncology
3,288

USD

Spanish
All data in the charts is approximate. Please, contact the universities for more details.
Preparatory programs in medicine
For applicants who have potential, but feel insufficiently prepared, special preparatory programs in medicine have been developed, which emphasize biology, chemistry, physics, mathematics and language. They usually last about 1 year and allow you to prepare for the entrance and language exams.
For more information and exact costs check the websites of the desired universities.
In the USA Pre-Med preparatory programs are common for bachelor's who are aiming for admission to medical schools.
Need help with admission?

Transfer to a foreign medical university
Medical students have the opportunity to transfer to a university in a different country. Most of the documents usually coincide with the requirements for applicants entering the first year of bachelor's. Usually you need to:
Pass the entrance exams to the university;
Confirm the language proficiency required for training;
Provide a transcript with grades from the university, which will show:

Academic proficiency. It should be higher than the average performance of students at the university to which the transfer is planned;
Number of courses and exams (ECTS credits);
Duration of courses;
Curriculum. It will speed up the process of matching curricula.
Each case of transfer is considered individually, after which the selection committee makes a decision on which year the student will be transferred to. It happens that the selection committee does not agree to transfer a student to the appropriate university year. For example, in 2016–2017 68 applications for transfer to medical school have been submitted to Imperial College London, 15 students were invited to the interview, but only six of them have been admitted to the university. The decision depends on the difference in the curriculum of the countries and on competition. For this reason, it is only possible to transfer to the first year of studies at UK universities. It is much easier to transfer to Eastern European universities, including English-language medical programs.
Types of medical programs
Popular destinations in medicine
| Direction | Description |
| --- | --- |
| Medicine | The program of general medicine, after which students can work as practitioners or get specialization of surgeon, cardiologist, pediatrician, obstetrician, etc. The usual duration of study is 6 years. |
| Pharmacy | A branch of medicine about the discovery, production, control, disposal and use of drugs and medicines. The practice of pharmacy requires knowledge of drugs, their mechanisms of action and side effects, and methods of treatment. |
| Dentistry | A branch of medicine consisting of the study, diagnosis, prevention and treatment of diseases of the oral cavity, usually in the dentition, but also in the oral mucosa, adjacent and associated structures and tissues, especially in the maxillofacial region. |
Non-standard areas in medicine
Field
Description
Exemplary positions/jobs
Universities
Sports Medicine
Study the medical field that deals with the physical fitness, treatment and prevention of sports injuries.
Physicians in this area diagnose, treat, and prevent sports and exercise-related injuries.
You can work in sports clinics, professional sports teams, sports events, national sports governing bodies.
University of Melbourne, University College London, University of Georgia, University of Northern Iowa
Oncology
The branch of medicine that deals with the prevention, diagnosis and treatment of cancerous tumors.

Clinical oncologists treat patients with radiation therapy, chemotherapy, biological agents, and hormone therapy.

University of Cambridge, University of Manchester, University of Helsinki, University of Auckland
Epidemiology
A branch of medical science that studies the emergence, spread and control of chronic and infectious diseases.
Work in government medical organizations, pharmaceutical companies, biotechnology startups, non-governmental organizations, universities, research institutes. Positions: researchers, scientists (lecturers, senior lecturers and professors of epidemiology), public health policy advisers, etc.
Imperial College London, University of Bristol, Utrecht University, University of Melbourne
Medical degrees
In different countries, it is customary to assign different degrees:
MD — Medical Doctor, a degree that is awarded after completing medical education in the USA, Canada, Europe, some universities in Australia, Israel;
MBBS, BMBS, BMed, MB — Bachelor of Medicine and Bachelor of Surgery. Assigned in the UK, Australia, New Zealand and Ireland.
Enter a university abroad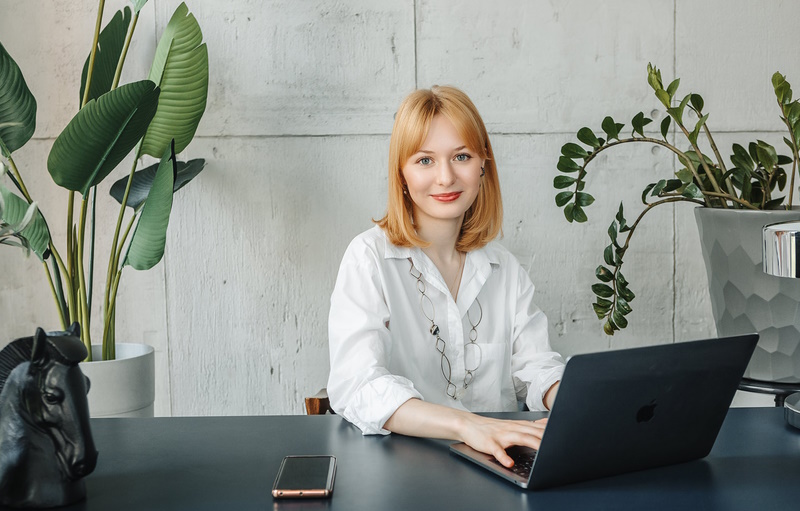 Scholarships and free education abroad
University scholarships
If a university has not only the medical faculty, but also several others, scholarships are commonly distributed on general conditions among all the students, regardless of their specialty. The scholarships' sizes depend on the degree program. If the student meets the requirements, they receive financial support. Such scholarships are most often awarded to local candidates, but options for international students are not uncommon either.
Karolinska Institutet scholarships for master students. Covers tuition fees. To be eligible for the scholarship, the student must get a certain amount of academic credits. The specific requirements depend on the program.
Medical faculty scholarships
There are faculty-specific scholarships. Some universities offer both — students may apply for the general and the specialized scholarships, but only receive one of them.
King's college London medical scholarship. King's college annually distributes a 11,368

USD

scholarship, intended for the "Global healthcare and public medicine" Bachelor's degree program students;
Copenhagen university scholarship for MMed students. A student is paid monthly an approximate of 4,055

USD

. The scholarship is available to students from any country. To be eligible, a student must have a GPA not less than 90%.
Scholarships from foundations
There are also scholarships granted by different private companies and foundations. They are usually aimed at students from developing countries, minorities and volunteers.
Carl-Duisberg scholarship in Germany. It's offered by the Bayer company to Master's students. Candidates from all countries are eligible for the scholarship. The amount is calculated individually and depends on the academic merit;
John Snow scholarship in Australia and New Zealand. The winners get a one-time payment of 1,500

USD

. The scholarship candidates must provide an essay on a medical topic and a motivation letter.
Medical education online
IT's impossible to get a proper medical education online, except for few isolated specialties. They include Pharmaceuticals and Diagnostics. Even then, the education tends to be mixed with face-to-face format. Students still have to pass exams at the university and undergo internships. However, if the profession is not directly connected to working with patients (e.g. Management in Medicine), it can be mastered via platforms like Coursera, Skillshare, and the like.
There are numerous refresher courses available online. Large EdTech platforms offer medical courses supplemented with a graduate certificate. In general, online medical education can be divided in three categories:
Brief theoretical courses. They are hosted on large platforms. The student gets access to video lectures, homework assignments and study materials. This format is ideal for those who have not yet decided on a specialty and want to get to know several more at once. They usually last from two weeks to three months. Some medical schools use such courses as a substitute for traditional lectures.
Popular science courses. Suitable even for those who are not going to get education in the field of medicine. Lecturers tell facts that may be useful in everyday life or are just interesting to the audience in simple language. For example, courses on the history, diagnosis and fight against COVID-19 have been gaining popularity on Coursera lately.
Career guidance courses. They can be passed by those who are simply interested in the topic, and those who want to work in the field alike. For example, on Coursera, anyone can take a Medical Management course. Graduates attach the certificate from such a course to their resume or use it as a full-fledged diploma, if the program was done jointly with an official Bachelor's or Master's degree program from a university.
Internships for doctors
Internships from the World Health Organization (WHO) are intended for medical students and graduates (within 6 months after graduation) in various fields of medicine. Available positions are posted on the WHO website. The main criteria are: be over 20 years old, complete 3 years of full-time study at a university and speak one of the working languages ​​of the internship. Other requirements depend on specific proposals.
Internships from Doctors of the World (Médecins du Monde) are mainly held in France and last from several days to six months. More than 100 students work as trainees in this program every year. For an internship, it is necessary to sign an agreement with an educational institution. The organization covers travel expenses for trainees working less than 2 months. For longer internships, Doctors of the World provides an allowance of 4

USD

per hour, covers 50% of travel expenses and offers meal vouchers.
International Medical Aid (IMA) provides medical internships abroad for master's students and medical practitioners in East Africa, South America and the Caribbean. IMA is an American organization founded by Johns Hopkins University that accepts students from different countries for internships. Programs usually last 4-6 weeks. Participation fee is 2,750-4,250

USD

depending on the country and duration. The payment covers accommodation, meals and insurance, but not air travel.
Need help with admission?

Job prospects with a medical degree
According to Indeed.com, healthcare workers are among the 15 most in-demand occupations[2], but medical education abroad is fraught with pitfalls.
This is especially true for medical programs in English in non-English-speaking countries. After receiving a diploma, before becoming a doctor, a student will need to undergo an internship, which is available only in the language of the country where the training was received. This means that even when entering an English-language program in the Czech Republic, a student will most likely have to learn Czech in order to gain access to the local medical labor market in the future.
After mastering the local language and passing the internship, both the prospects of medical practice, and scientific career are open for a graduate. Today international scholarships for PhD programs are present in almost all countries, so if a graduate has the strength and desire for scientific work, then he should continue his studies — this will significantly increase his value in the labor market.
Another difficulty may await a graduate if, after training, he returns to a home country, since a diploma from a foreign university will need to be recognized.
How much does a doctor earn?
Country
Min. salary/year
Wed salary/year
USA
68,922

USD

105,968

USD

United Kingdom
39,157

USD

80,946

USD

Australia
44,252

USD

77,597

USD

Canada
51,411

USD

108,021

USD

Hong Kong
48,682

USD

132,233

USD

South Korea
30,971

USD

847,456

USD

Germany
43,268

USD

117,266

USD

France
46,907

USD

134,802

USD

Czech Republic
29,721

USD

77,957

USD

Russia
3,369

USD

4,716

USD
Interesting facts about medical education
University medical education has more than a thousand-year tradition. Medical science developed in medieval European universities since the 10th century and was included in the set of basic sciences along with jurisprudence, theology and philosophy.
By 1800, there were only 4 separate medical schools in the world: at the University of Pennsylvania, King's College London, Harvard and Dartmouth College.
Medical specialties are at the top of all sorts of rankings for the highest paid professions in the world. The highest paid positions are surgeons, psychiatrists and therapists. Also in the top ten are the professions of pharmacists, dentists and orthodontists.
The process of obtaining a doctor's qualification in all countries is considered one of the longest. It will take at least 10 years from the start of training to entering the labor market.
Among the Nobel laureates in medicine, most of the representatives are from the USA (99), Great Britain (31), Germany (17), France (11), Sweden (8), Switzerland (7) and Australia (6).
Studying abroad with UniPage
Want to study at a foreign university but don't know where to start? We can help!
Our specialists will find a university, arrange your documents, fill out the applications, and stay in touch until you receive an offer.