Norway's secondary education system is divided into three stages: primary, lower secondary and upper secondary (high) school. Norwegians study for 13 years.
Children enter school at the age of 6 and until they reach 16 they must finish the first 10 grades of school – primary and lower secondary stages, before entering high school.
High school (11-13 grade) is not compulsory, but finding a job without graduating from high school can be challenging, so about 70 percent of Norwegians choose to undergo this stage[0]. In general, the school system in Norway is of high quality, and the country ranks third in the world in terms of expenses per student among OECD countries[1].
| Stage of study | Name in Norwegian | Age | Grades |
| --- | --- | --- | --- |
| Primary school | Barneskole | 6-13 | 1-7 |
| Lower secondary school | Ungdomsskole | 13-16 | 8-10 |
| High (upper secondary) school | Videregående skole | 16-19 | 11-13 |
More about each stage:
Primary school. A unified schedule in elementary school is compulsory. It includes various subjects: from languages ​​and mathematics to gymnastics and physical education. An important subject is labor training. At this point, the children's performance is not graded;
Lower secondary school. In secondary school first elective subjects are introduced – the second foreign language or advanced Norwegian/English. To enter high school, students must maintain a good grade point average;
Upper secondary school. High school studies are usually conducted in a separate building. Joining it is meant to be a new stage in life. Some subjects are compulsory (for example, computer science), and some are optional. Such disciplines are aimed at preparing for a university or future profession. Approximately every fifth Norwegian prefers to focus on vocational training at the high school stage – in this case, studies can last up to five years: 2 years of study and 2-3 years of industrial practice[2].
Almost all schools in Norway are state-owned and free for citizens. Foreigners also have the opportunity to study at a public school at any stage, but they will have to fully pay for their studies and learn one of the varieties of the Norwegian language. In English, you can study in private international schools on IB programs, A-Level, or SAT preparation courses. Cost of education ranges from 3,567 USD to 22,418 USD per year, depending on the type of school and program[3][4].
Education in Norway is traditionally distinguished by high-quality standards of student preparation, accessibility and openness of universities, top of the line equipment of campuses, developed educational infrastructure, and, of course, career prospects. Nevertheless, many foreign students are scared away by the extremely high cost of living and strict visa requirements.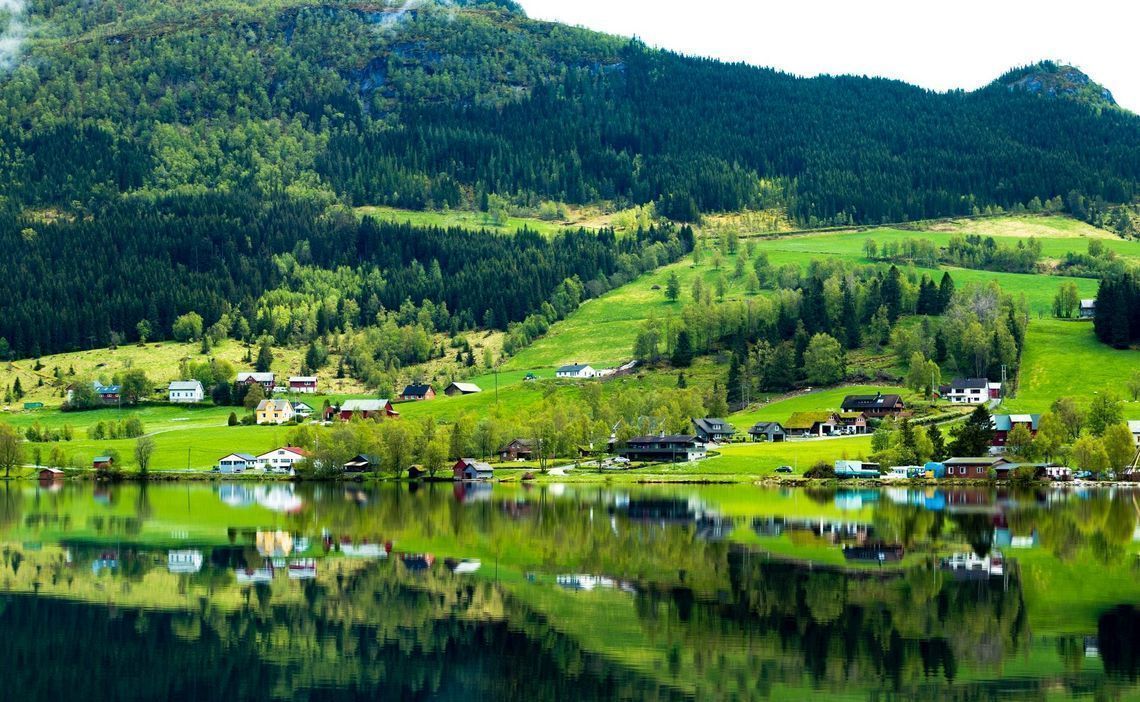 Norwegian visa. To study at school or university non-EU students will have to apply for a student residence permit. To do this, you must first obtain a national visa and confirm the presence of at least 12,352

USD

on the student's bank account for a year. Moreover, a student will have to go through the procedure of updating a residence permit each academic year.
The cost of living. In the world, there is one original way to determine the living costs of the country – the Big Mac index. It sorts countries by the price of the same-name burger. In 2018, Norway took 2nd place on this list, losing only to Switzerland[13]. The minimum cost of living is about 1,507

USD

per month, and the cost of renting a one-room apartment in Oslo starts from 904

USD

. Largely due to the high cost of living in the country, the share of foreign students and graduate students is only 3.2% of the total — about 8.5 thousand people[14].
Few bachelor's programs conducted in English. There are just over ten of them in state universities in the whole country: biology, Northern studies, games and entertainment technology, global environmental and development problems, and some other specialties (full list).
Norwegian. This Germanic language is spoken by 5.2 million people. Almost all of the speakers live in Norway. This is a mountainous country, therefore different regions of the country have strong dialects (two variants of the Norwegian language are even officially recognized in the country). However, if you want to expand the list of available specialties and universities for admission, you will have to learn Norwegian to a minimum of B2 level. This language is worth studying if you plan to stay in the country after studying.
Guidance in the admission process
Our staff will walk you through the entire admission process: from choosing a university and preparing documents to enrollment and obtaining a visa. We are always in touch and ready to answer any questions. UniPage experts will always objectively assess your situation and suggest the most suitable university options.
Norway - General information
| | |
| --- | --- |
| region | Nordic Countries |
| Capital | Oslo |
| Language | Norwegian |
| Currency | Norwegian Krone |
| Population | 5,096,300 |
Statistics - Universities
| | |
| --- | --- |
| Universities in top 100 | 1 |
| Universities in top 200 | 3 |
| Universities in top 500 | 4 |
| Universities in top 1000 | 5 |
| Universities in top 5000 | 28 |
| Expenses - USD/Month | Min. | Med. |
| --- | --- | --- |
| Accommodation | 411 | 516 |
| Food | 310 | 643 |
| Transportation | 67 | 232 |
| Communications and utilities | 97 | 126 |
| Clothing | 32 | 122 |
| Sports and leisure | 33 | 140 |
| Total | 950 | 1,780 |
| Accommodation in Norway | USD/Month |
| --- | --- |
| Shared room outside of centre | 416 |
| Shared room in city centre | 521 |
| 1 bedroom apartment outside of centre | 727 |
| 1 bedroom apartment in city centre | 928 |