List of the best universities in Estonia
Advantages of Estonian universities
Affordable prices. On average, studying in Estonian universities is more expensive than in other Eastern European countries, but doctoral studies are absolutely free here, and the cost of a Bachelor's degree starts from 1,707

USD

/year, a Master's degree — from 960

USD

/year, and an MBA — from 5,333

USD

/year. It is cheaper than in many other EU countries. Despite the price, the students receive degrees that are guaranteed to be recognized throughout the European Union.
Equal conditions for everyone. Estonian universities are interested in young talents from all over the world. This is reflected in many aspects: tuition fees and admission conditions are the same for students of all nationalities, everyone can compete for a tuition-free seat or a grant from the university, including the students of some English-taught Bachelor's and Master's programs.
English-language programs. In Estonian universities, almost all major specialties are available for study in English, including Bachelor's programs. This is not common in European universities. The University of Tartu even has a fully English-speaking medical faculty.
Practice-oriented. At Estonian universities, students are not prohibited from working during their studies. On the contrary, many teachers support students if they manage to apply the knowledge gained at the university, for example, to open their own business. Students are even allowed to make use of university equipment for personal goals, such as making a prototype of their product on a 3D-printer.
Scholarships. Every year Estonian universities provide the best applicants with grants that cover tuition. To get funding, you need to have an impressive profile.
Disadvantages of Estonian universities
Lack of control. For those who are accustomed to strict supervision by teachers, it will be difficult to adjust to studying in an Estonian university. It is not customary there to monitor attendance, constantly check homework, and reward for good grades. The teacher's task is to give material. The student must work with it independently. Developing self-discipline is absolutely necessary.
Low English proficiency of teachers. The share of foreigners among university professors rarely exceeds 10%, so English courses are usually taught by non-native speakers. Their level is not always sufficient for a high quality of teaching. In addition, not all teaching materials are properly adapted into English: sometimes students have to search for translations of Estonian-language articles on their own.
Campuses. Many expect to see proper campuses when they enter a foreign university, where everything from dormitories to libraries is located in the same area. This is not common in Estonian universities. Many of them have modern educational buildings, but they are often scattered across the city. However, cities in Estonia are small, so walking between buildings will not take much time.
Don't know where to study?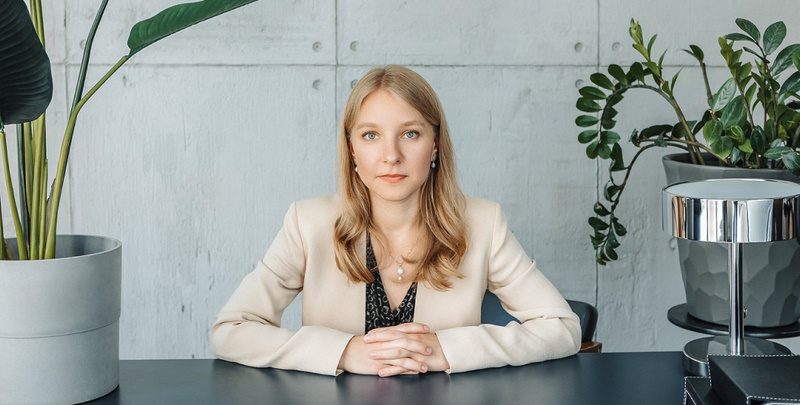 Admission requirements to Estonian universities
Type of study
Age
Duration
Min. cost
Avg. cost
Language requirements
Exams
College
15+
1-4 years
Free
2,666

USD

/year
Intermediate (B1)
May vary
Bachelor's
18
3-4
Free
4,266

USD

/year
Intermediate (B1)
IELTS 5.5 / TOEFL IBT 72 / EKT B1
Master's
20+
1-2 years
Free
4,266

USD

/year
Intermediate (B1)
IELTS 5.5 / TOEFL IBT 72 / EKT B1
MBA
20+
1-2 years
5,333

USD

/ year
6,933

USD

/year
Upper-Intermediate (B2)
IELTS 6.0 / TOEFL IBT 75 / EKT B1
PhD
20+
4 years
Free
Free
Upper-Intermediate (B2)
IELTS 6.0 / TOEFL IBT 75 / EKT B1
The data in the table is approximate and for informational purposes only. The exact information must be checked on the website of the desired educational institution.
You can apply to Estonian universities after high school. The admission committee looks at the GPA in the certificate and the results of the language exam. Many universities also have entrance exams.
Applications are submitted once a year: from April to July, depending on the university and the applicant's citizenship. The application is submitted online to all selected establishments at once using the Dream Apply system. Then you need to pass a video interview or a specialty-oriented online test. If you succeed, the university will ask you to send certified paper copies of the required documents and their translations into English or Estonian via mail.
Higher education can be obtained in English with IELTS of 5.5 or a TOEFL of 72. To study in Estonian, you must pass the Eesti keele tasemeeksam exam at level B1. The test is free and is held 4 times a year in Tallinn, Narva, Jõhvi, and Tartu.
Documents required for admission to Estonian universities
Types of universities in Estonia
General education universities are the three most famous and largest universities in the country. They are considered prestigious and also represent Estonia in the QS and THE world rankings. These institutions have the widest selection of specialties. Traditionally, the best medical school is at the University of Tartu, and the economic specialties are well represented at the Tallinn University of Technology.
Specialized universities are a group of more narrowly focused, professional educational institutions. These include not only universities but also several academies. Here you can study applied sciences as well as art, music, and theatrics. In addition, this category includes universities for military training and civil servants. In specialized universities, in addition to higher education, Vocational Education and Training programs are available.
Colleges in Estonia
Foreigners in Estonia can also study in colleges that are more commonly referred to as vocational education centers or schools (ametikool / kutsehariduskeskus). A list of such institutions can be found on the government website. You can enter them after the different school grades, depending on the educational system in your country. Training programs will differ in duration and content.
Some institutions of higher education are also called colleges in Estonia, where, in addition to secondary vocational education, there are Bachelor's and Master's programs. The most famous of them are medical programs at Tallinn Health College and Tartu Health Care College.
In most colleges, programs are conducted in Estonian. Some institutions offer foreigners to go through a preparatory "Estonian year" to improve language proficiency. The main multilingual college in the country is Narva College of the University of Tartu.
Find a suitable program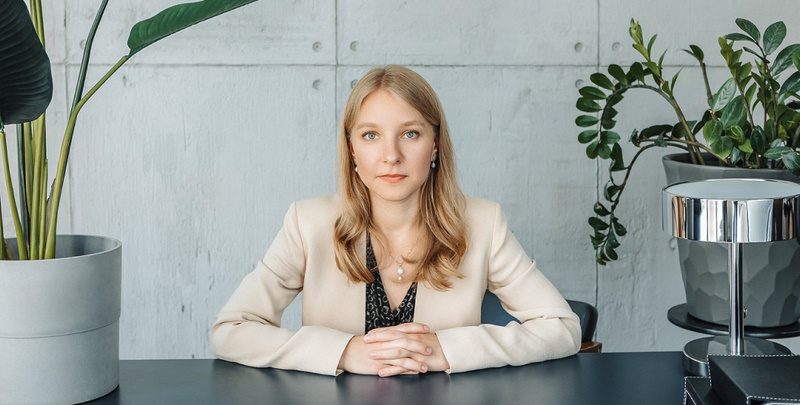 Estonian public and private universities
Public universities in Estonia are considered the most prestigious. There are 12 of them in the country. Thanks to the support of the government, there are some state-funded seats, as well as free doctoral programs for everyone. In state universities, most specialties are taught in Estonian and English. Among them, there are world-famous institutions, for example, the University of Tartu, founded in 1632. It is the oldest university in the territory of the former USSR.
Private universities in Estonia are inferior to public ones in terms of numbers and popularity. In a country with such a small population, many of them fail to compete and either shut down or become part of larger public universities. As of 2020, there are two most successful private institutions in Estonia. Here you can get higher education in business, management, and IT: Estonian Entrepreneurship University of Applied Sciences is famous for its IT program, and at Estonian Business School you can get an MBA degree for 5,333

USD

per year.
Groups and associations of Estonian universities
There are no national university associations per se in the country, but university representatives are actively involved in the activities of academic and scientific communities:
Eesti Teaduste Akadeemia (Estonian Academy of Sciences) is an association of the country's leading scientists, established in 1938. Among the members of the Academy are researchers and professors from all major universities in Estonia. The main mission of the association is to promote Estonian science internally and internationally;
Rektorite Nõukogu (Rectors' Union) is a non-profit association whose purpose is to promote the development of Estonian education, science and culture. The union considers higher education to be the main prerequisite for the betterment of Estonia, therefore improving its quality and competitiveness is a priority for the members of the association.
Estonian universities are also members of international associations. Estonian University of Life Sciences and University of Tartu are part of the Baltic Sea Region Network. The association promotes the partnerships between the universities-members of the association, the increase in the mobility of students and teachers, the exchange of experience and ideas.
Free universities in Estonia
In Estonia, public universities are technically free. However, the number of state-funded seats at each university is very limited: for foreigners, as a rule, there are no more than 10 of them per enrollment. The selection committee selects the students with the best applications and results of entrance examinations. It is necessary to get at least 60 ECTS annually and to pass all exams regularly in order to keep it. Otherwise, you will have to switch to paid education.
A pleasant exception is doctoral studies in Estonia. All PhD programs in the country are free. In addition, students receive an allowance of 213-640 USD per month, depending on their academic success.
You can also win a scholarship to study in Estonia. Such an opportunity is provided by the university itself, the government of the country, third-party foundations, and organizations. Estonia is rapidly gaining popularity among foreign students[1], so the competition for funding is also high.
Don't know where to study?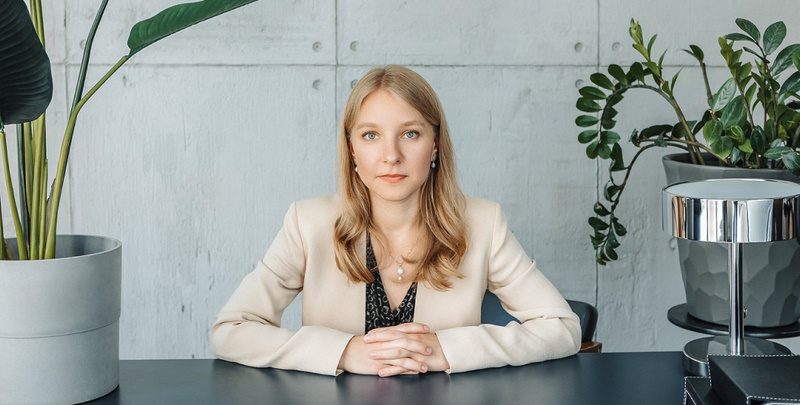 Interesting facts about Estonian universities
In 2019, Tallinn University of Technology presented Estonia's first self-driving car iseAuto. The developers promised that in the near future it would become one of the main ways of transportation in Tallinn.
The University of Tartu had been founded in 1632 by the Swedish king Gustavus Adolfus. Because of the city's complicated history, during different periods of time it was a part of the Swedish, Russian Empire's, Soviet and Estonian educational systems.
Every year in spring and autumn, the University of Tartu hosts a large-scale festival "Student Days". Over 80 events are held during the week. The most spectacular ones are boat and homemade car races.
Program selection by UniPage
Choosing an academic program is a very complex, energy- and time-consuming process.
We will help you determine what to expect from studying abroad, analyze your experience, and select the most suitable programs.