Looking at UAE universities it is hard to believe that there was once an endless desert in their place. Young universities were modeled after the best institutions of Europe and the United States, so today 80% of the student community consists of expats from 120 countries of the world. Everyone can apply for a scholarship and internship abroad. People come here for high-quality education in business, engineering, architecture, IT, and, of course, for the year-round summer.
List of the best universities in the UAE
Advantages of UAE universities
Rapid development. The Arab Emirates transformed from a Bedouin village into a high-tech country in just 30 years. Universities are also keeping up with the progress: finding a schedule, lecture notes, all the necessary literature, extending a visa or applying for a scholarship — all of this can be done online. And the campus of a university resembles a city within a city, which you do not need to leave because the territory has everything you need from shops to beaches.
Discounts and scholarships for foreigners are provided by almost every university. There are no strict selection criteria: good academic performance, knowledge of English, and foreign citizenship. Unlike European universities, all foreign applicants are on equal terms here.
Practical focus is one of the main principles of the country's universities. Here education is viewed as a direct investment in the development of the country's economy, so students receive only useful and relevant information and must take part in internships.
Branches of foreign universities in the UAE can easily compete with the main campuses in the USA, Canada, and Australia. Studying in the Emirates, students receive an original foreign diploma from one of the leading universities in the world, while the conditions of study and living are much better, and the cost is lower. The fact is that even foreign universities receive direct funding from the country's wealthy leaders who want to attract more talented applicants from abroad to the country.
Disadvantages of UAE universities
Tuition for training at the UAE universities is objectively quite high which is only cheaper when compared to the US, the UK, and Australia. However, local universities are already considered the best in the Arab region and strive for global recognition, therefore they give discounts to most foreign applicants. Reduced by 30-50%, the cost becomes quite affordable.
Few PhD programs. The academic educational track is not very popular among the students in the UAE. The country is actively developing, so the main goal of universities is to prepare young people for employment. For this, bachelor's and master's programs are enough. Those who wish to engage exclusively in science may feel like outsiders in such an environment.
Don't know where to study?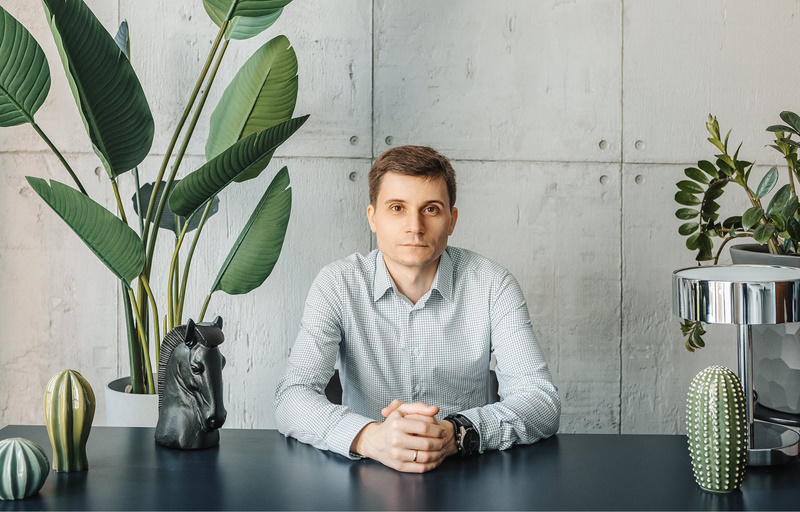 Requirements for admission to universities in the UAE
Type of study

Age

Duration

Min. cost

Avg. cost

Language requirements
Foundation
17+
1-2 semesters
8,170

USD

/year
10,893

USD

/year
IELTS 5.5
Bachelor's
18+
4 years
10,348

USD

/year
14,978

USD

/year
IELTS 5.5
Master's
20+
2 years
13,072

USD

/year
23,148

USD

/year
IELTS 6.0
MBA
20+
2 years
21,242

USD

/year
40,849

USD

/year
IELTS 6.5
Doctoral
20+
3 years
35,403

USD

/year
54,465

USD

/year
IELTS 6.5
All UAE Universities accept applications online on their websites. It is necessary to attach an identity card, a legalized diploma and/or certificate, IELTS or TOEFL certificates, and other documents that a university requests. Candidates with a high GPA (3.5 out of 4) can sometimes be admitted immediately (direct admission), the rest will be placed on a waiting list (conditional admission). The main language of instruction at UAE universities is English. To study in Arabic, you must pass the EmSAT exam.
Applications can be submitted 2 times a year: in spring (April-May) and in autumn (October-November). Please note that distance learning and external studies are not recognized by local universities, even if the graduation diploma is legally valid in your home country.
Documents for admission to universities in the UAE
Types of UAE universities
Universities in the Arab Emirates offer applicants a wide range of research and professional majors. Academic standards are largely borrowed from the United States as they are deemed the most successful and effective. The most demanded and popular programs in the country are engineering, architecture and IT, therefore, the competition for these faculties in universities such as Khalifa University of Science, Technology and Research, United Arab Emirates University, and American University of Sharjah is always high. In addition, the UAE is home to 10 of the top 50 universities in the Arab region according to the QS ranking. Most universities teach in English and accept foreigners, but some still adhere to traditional Muslim values, separate students by gender, and teach only in Arabic.
Branches of foreign universities attract thousands of foreign students to the UAE every year. More than 30 universities from the USA, the UK, Australia, Canada, Switzerland, France, and Belgium have established their campuses in Dubai and Abu Dhabi under the Global Partnerships program. Most of the institutions are located in the free economic zones (Knowledge Village, Dubai International Academic City, Dubai INternet City, University City of Sharjah), which allows them to remain under the full control of a foreign state. Graduates of prestigious foreign universities in the UAE receive the same diploma as the students of the main branch of the university, while the training here is often cheaper, and campuses are newer and more technologically advanced thanks to the support of local authorities and the sheikhs personally. The most prestigious are New York University Abu Dhabi, Sorbonne University Abu Dhabi, University of Wollongong in Dubai, and Middlesex University Dubai.
Colleges in the UAE
In the UAE Colleges can be both faculties or departments within the university, or institutions of secondary and higher vocational education. International students can enroll in all private and some public colleges in the UAE, although the latter most often only accept citizens and residents of the country that graduated from local schools and passed the unified EmSAT exam. The goal of colleges is to provide education for young people who, due to academic performance or financial factors, cannot study at the university, as well as to cover the needs of the labor market in the country.
Applied specialties in business, IT and construction are among the most popular in colleges. Depending on the duration of study (1-3 years), the student receives a Certificate, Diploma, Associate Degree or Higher Diploma. There are also colleges with higher education programs: bachelor's, master's and MBA degrees. A graduate can look for a job or transfer to a university bachelor's program. Applicants from abroad prefer to go directly to a university in the UAE in order to receive a more prestigious and versatile education.
Find a suitable program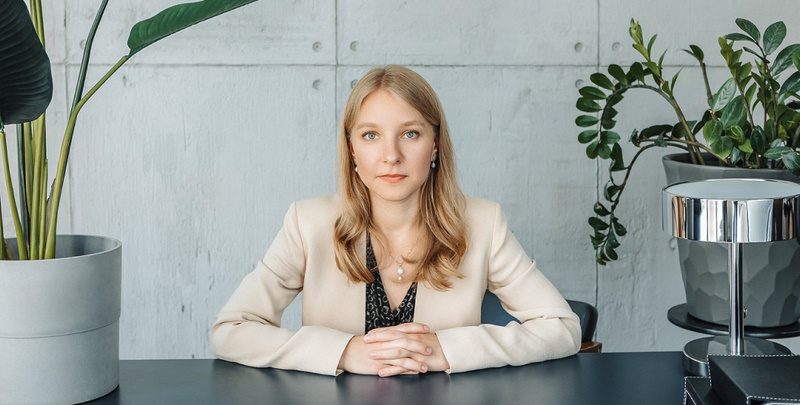 Public and private universities in the UAE
Public universities in the UAE are a minority. Only 3 are directly controlled by the federal government: United Arab Emirates University, Zayed University, and the Higher Colleges of Technology (HCT) group of universities. Khalifa University of Science, Technology and Research is considered to be semi-public, as it also receives a lot of private funding. HCT divides their colleges into male and female and only accepts UAE citizens. In other state universities, there is no specific quota for foreign students, but if there are not enough places, the choice will be made in favor of a resident of the country. Education is free for UAE citizens. Foreigners will have to pay, but much less than in private universities.
Private universities can boast a student body 80-90% consisting of foreign students. 70% of private universities are located in Dubai and Abu Dhabi, most of them, including foreign branches, are in free zones. This allows them to be more independent from the UAE Ministry of Education. Many private universities, however, receive generous financial support from Emirati rulers to attract talented international applicants to the country. Foreign universities in the UAE, such as Canadian University of Dubai and New York University Abu Dhabi, fully follow their original program and provide their students with 1 semester of study on the main campus abroad.
UAE universities in international associations
The Association of Arab Universities. The organization's activities are focused on joint work of Arab universities to prepare talented graduates who will be able to serve the Arab society in the future, preserving its unique culture and developing the economy. Member universities from the UAE:
Asian Universities Alliance. The purpose of the association is to jointly solve regional and global problems related to higher education, economic, scientific, and technological development, by strengthening cooperation between member universities. The representative of the organization in the UAE is the United Arab Emirates University.
Association of American International Colleges and Universities is a group of independent non-profit universities located outside the United States and operating based on the American educational model. The Association organizes the exchange of students and teachers for the purpose of educational and cultural cooperation. The association member in the UAE is American University of Sharjah.
The Middle East Studies Association is a non-profit association of university scholars that promotes the study of the Middle East, forms an objective public opinion of the region and promotes high standards of teaching and learning in universities. The UAE is represented by the research work of American University in Dubai.
Free universities in the UAE
Free education in the UAE is available only to citizens of the country at public universities. However, in all other universities, prices for UAE residents and expats are identical, and there are also many opportunities for scholarships or tuition discounts. You can count on funding in one of the following cases:
Foreign citizenship. Some universities give scholarships to all foreigners or citizens of certain countries;
Academic success. An applicant with an average certificate score of 3.3 out of 4 is often entitled to a 30-50% discount. A high score for IELTS testing is also important. These scholarships may be "perpetual" or they might need to be renewed once a year, depending on academic performance;
Sports achievements. Many universities have their own sports teams. If a student actively participates in training and competitions, he becomes eligible for an appropriate scholarship;
Early bird. The university can determine the date of the early submission of documents. Applicants who submitted an application during this period receive discounts;
A family grant is a frequent occurrence in UAE universities: if two or more family members receive higher education at the same time, each is entitled to financial support.
Don't know where to study?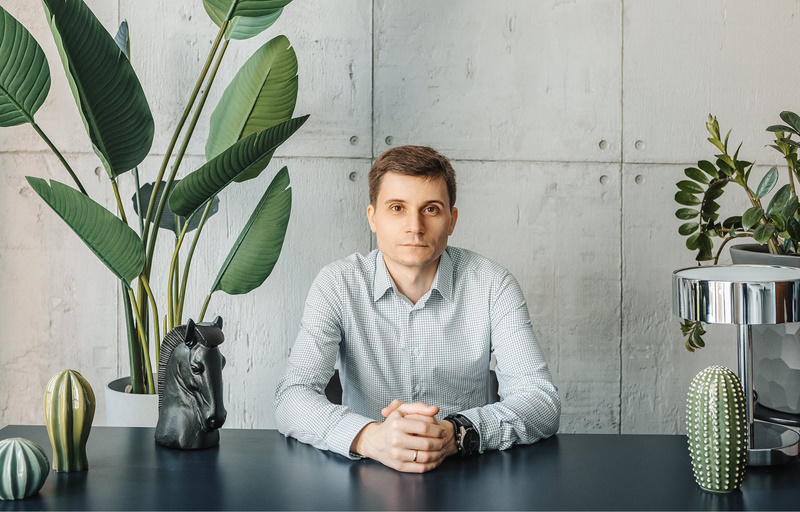 Interesting facts about universities in the UAE
Several universities in the UAE still have a division into male and female colleges for religious reasons. This mainly concerns the Higher Colleges of Technology. At the same time, in most universities in the country, about 70% of graduates are women[1].
New York University Abu Dhabi has one of the lowest admission success rates in the world: only 3% of applicants get admitted to the university[2]. This is slightly less than at Harvard (5%)[3] and several times less than in the main campus of New York University itself in the USA (16%)[4].
Program selection by UniPage
Choosing an academic program is a very complex, energy- and time-consuming process.
We will help you determine what to expect from studying abroad, analyze your experience, and select the most suitable programs.