Universities in Finland offer foreign students a truly international education: more than 450 programs in English are represented here. And applicants who were able to conquer the Finnish language will receive an excellent reward — a completely free education at all stages of training.
List of the best universities in Finland
Advantages of Finnish universities
Free education. Since 2009, Finland has abolished tuition fees for all students at state universities when studying in Finnish or Swedish. However, since 2017, non-EU/EEA nationals who enroll in educational programs that are taught in English are required to pay 10,480

USD

per year on average. For graduate students, education remains free.
The quality of education. In 2012, Finland was named the best country for receiving education by the Pearson study and it still remains one of the best. Finnish universities hold high positions in world academic rankings: University of Helsinki (Helsingin yliopisto) takes 107th place in the QS and 96th in THE ranking, and Aalto University (Aalto University) ranks 134th in QS and 184th in THE ranking.
Training in English. Finland is friendly enough to its foreign students. About 40 universities offer more than 600 various programs in English. Students have the opportunity to go through all three stages of classical higher education without knowledge of the Finnish language.
Disadvantages of Finnish universities
The selectivity of universities. Finnish universities are demanding: almost all universities organize entrance trials or use tests accepted in other countries (for example, SAT or GRE). Passing these exams is not a simple task: only a third of the total number of applicants are able to succeed.
The Finnish language. Many foreign students consider the need to learn Finnish to be the main drawback of studying in Finland. Finnish is much less popular than some other foreign languages, and also has difficult grammar and pronunciation.
Don't know where to study?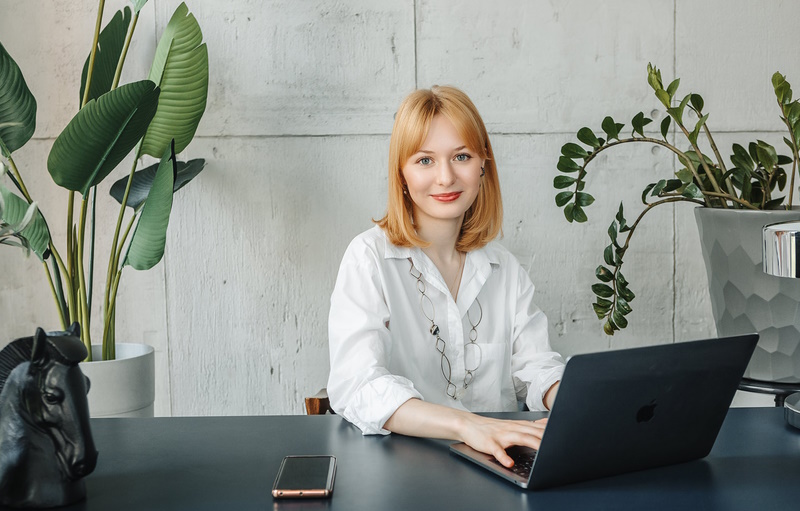 Requirements for admission to universities in Finland
Program
Min. age
Duration
Min. cost/year
Avg. cost/year
Min. language level
Exams
College
15+
3 years
Free
8,384

USD

B1
IELTS / YKI
Bachelor's
17+
3-4 years
Free
10,480

USD

B2
IELTS / YKI
MBA
22+
1-2 years
25,151

USD

36,679

USD

C1
IELTS / YKI
Master's
22+
2 years
Free
9,956

USD

C1
IELTS / YKI
Doctoral
24+
3-4 years
Free
Free
C1
IELTS / YKI
Please note that for EU/EEA nationals education at public universities is free no matter which language of instruction they choose.
There are no foundation courses in Finland before entering a university. The closest alternatives are training programs for high school aimed especially at foreigners. The admission requirements of such courses are knowledge of Finnish or Swedish at A2 level, as well as the completion of nine grades of secondary school.
In case of admission to a bachelor's program, a student needs to present qualifying documents: Finnish universities accept certificates IB (International Baccalaureate) and EB (European Baccalaureate) diplomas, A-Levels, as well as any certificate, that is considered sufficient for admission in the student's home country.
Application documents for Bachelor's

Application;
Passport;
Notarized translation (with an apostille) into English, Finnish or Swedish of a certificate of completed secondary education, and transcripts with grades;
The transcript with grades for the last 3 years will be needed if the applicant has not graduated from school at the time of submission of documents;
English, Finnish or Swedish language certificate (depending on the language of instruction);
Resume / CV

Students can submit documents through the

official website

of the Ministry of Education of Finland. Please note that the requirements for admission to different Finnish universities may vary. Entrance trials often include tests, oral exams, portfolio reviews, and interviews. Exact information can be found on the website of the selected university.
For admission to a master's program, it is usually sufficient to have a bachelor's degree in the relevant field, however, universities of applied sciences require 2-3 years of work experience. In some areas (art, music, dance, theater, etc.), work experience can replace creative works and merit.
Application documents for Master's

Application;
Passport;
Notarized translation (with an apostille) of the bachelor's diploma with transcripts into English, Finnish or Swedish or a statement of grades (if the student has not completed his bachelor's degree at the time of submission of documents);
Language certificate;
Resume / CV

Some universities require work experience, and can also conduct their own entrance trials. Business schools often require the results of

GMAT

/

GRE

for admission to MBA programs.
Admission to doctoral and licentiate programs is no different from each other. An important condition is the correspondence of the education received during the master's studies to the chosen specialty in doctoral studies.
The most crucial step is choosing a research project. When filling out the questionnaire on the university website, you must specify all the information (language, goals, tasks, materials, and methods used, etc.) and state in detail the stages of the planned work. The thematic continuation of the research done during the master's course will be an advantage.
Application documents for doctoral studies

Application;
Copy of the passport;
Notarized translation of the master's degree (with an apostille) into English, Finnish or Swedish language;
English, Finnish or Swedish language certificate;
Evidence of work experience in the relevant field;
Plan for future research work;
Curriculum;
Abstracts of scientific work performed in the magistracy;
Name of the teacher who agreed to be the supervisor of studies;
Resume / CV
Top 5 universities in the country
Types of educational institutions in Finland
Two types of educational institutions are engaged in higher education in Finland:
Universities (yliopisto) engaged in scientific research
Universities of applied sciences or polytechnic institutes (ammattikorkeakoulu, AMK), which have a more practical orientation. In addition, there are colleges (ammattiopisto), which also offer vocational training.
Find a suitable program

Colleges in Finland
Vocational education in Finland is provided by colleges (ammattiopisto), special education institutions (erityisammattioppilaitos) and adult employment centers (aikuisopisto).
There are three ways of obtaining a specialist qualification:
Go to college after graduating from the ninth grade of secondary school;
Take special courses at the employment center (this option is more suitable for adults);
Take an internship (oppisopimuskoulutus) at a Finnish company.
Studying in colleges takes about three years on average and gives the student basic qualifications and skills for working in the chosen field. Some educational institutions provide students with the opportunity to simultaneously study at a general secondary school or undergraduate programs (if the student is eligible and the university has the appropriate accreditation). College graduates can either continue their studies or start looking for a job immediately after passing the final exam (näyttötutkinto).
State and private universities
Finland does not officially recognize private universities but does not prohibit them. This makes it rather difficult to judge how strictly they follow educational standards and the equivalence of issued diplomas.
At the same time, state universities exist not only with the money of the country. Government funding covers about 64% of the budget of state universities. Third-party investments are not only allowed but actively encouraged.
Almost all private universities are focused on foreign students and offer a large selection of programs in English. The advantages of such universities may include the flexibility of programs, the ability to study online and focus on the labor market. The downside is the cost of training — the average price is about 10,480 USD per year.
Please note that non-EU/EEA applicants to some private universities may encounter additional difficulties when obtaining a residence permit, i.e. student visa. For example, the Helsinki Business School immediately warns applicants that it does not accept applications from students who do not have a residence permit of an EU country.
Groups and associations of educational institutions
UniPID (University Partnership for International Development) is an association of nine world-famous Finnish universities, created to strengthen international scientific relations and raise the responsiveness of the Finnish research community to global events.
One of the main goals of UniPID is to popularize education, due to that the association offers grants to participating universities for creating online courses. In addition, the organization provides financial support to students studying for master's and doctoral programs and also holds numerous scientific events and conferences aimed at strengthening international partnerships in the field of science.
Don't know where to study?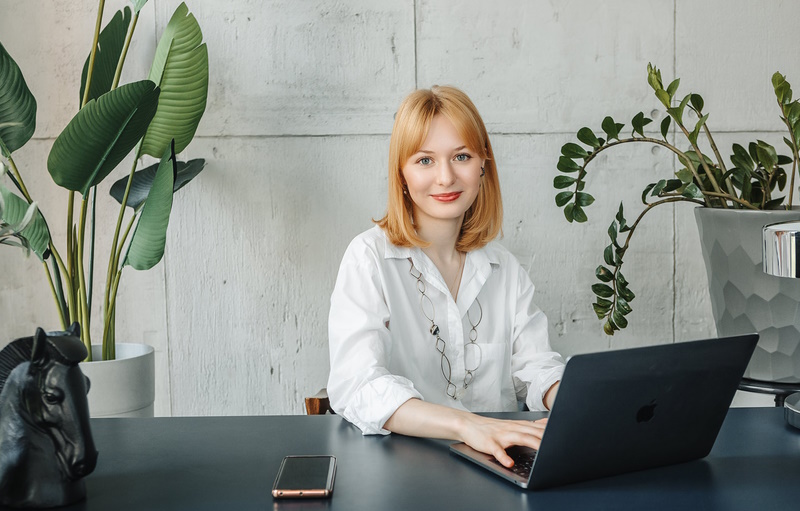 Free universities in Finland
Education at public universities is free for all EU students. Non-EU nationals may be exempt from fees only if they study in Finnish or enter a doctoral program.
Foreign students in Finland who have to pay tuition fees can receive financial assistance in the form of grants and scholarships. State scholarships apply to graduate and doctoral students, but undergraduate students can rely on funding from universities and private organizations. The conditions and amounts of financial assistance may vary: scholarships for undergraduate and graduate students are awarded on the basis of academic performance and academic achievements, doctoral students receive grants based on relevance and interim research results. Scholarships from some private organizations have additional relevant conditions (for example, a scholarship for orphans from the company CustomEssayMeister or a scholarship for women in business from the University of Nexford) and are issued as a result of the evaluation of motivation letters.
Interesting facts about universities in Finland
Aalto University is known for its eventful student life. One of the most important elements is colored overalls that students wear at various events. For example, students of the Faculty of Economics receive green overalls, representing the color of money.
University of Helsinki owns the National Library of Finland, which is considered the largest and the oldest library in the country. There one can find a collection of rare Finnish publications and national documents.
Åbo Akademi University is responsible for the training of Swedish Finns. The name of the academy — "Abo" — is the name of the province in which it is located (Turku), in Swedish. All applicants must provide proof of knowledge of the Swedish language before entering.
Program selection by UniPage
Choosing an academic program is a very complex, energy- and time-consuming process.
We will help you determine what to expect from studying abroad, analyze your experience, and select the most suitable programs.