Universities in Singapore are constantly improving and taking best positions in Asia and the world. Education and lifelong learning are the main values ​​of the country. This is confirmed by the fact that the government spends 20% of the country's total budget on education. Due to high competition the academic staff shows a high degree of professionalism, while educational institutions themselves are built with all the necessary equipment and amenities. That is why, when choosing a university, many young people pick the "island of scientists" — Singapore.
List and rating of universities in Singapore
Information is exploratory. For accurate information, refer to the official website of the school.
Title
Bachelor
Master
1
1
Harvard University
66,900

USD

66,900

USD

2
2
Massachusetts Institute of Technology
58,240

USD

58,240

USD

3
3
Stanford University
47,331

USD

44,184

USD

4
1
University of Cambridge
24,831

USD

24,831

USD

5
4
California Institute of Technology
48,111

USD

48,111

USD

6
2
University of Oxford
21,693

USD

21,693

USD

7
5
Princeton University
41,820

USD

43,720

USD

8
6
University of Chicago
48,253

USD

45,000

USD

9
3
University College London
25,237

USD

24,948

USD

10
7
Yale University
45,800

USD

44,800

USD
Advantages of universities in Singapore
Positions in ratings. According to the international rating QS, National University of Singapore and Nanyang Technological University share 11th place in the world and occupy 1st and 2nd place in Asia, respectively. And the THE rating put NUS and NTU on 25th and 61st place worldwide, respectively.
Language of instruction. One of the official languages ​​of the country is English — training in all educational institutions is conducted in it. For everyone who wants to get quality knowledge using an international language, which can subsequently be used in many countries of the world, Singaporean universities are an excellent choice.
Admission transparency. Universities provide a complete step by step guide on admission online. For each program, clear requirements are indicated. Sometimes these websites can even have so much information that applicants can get confused, but universities have their own representatives who are always ready to help applicants.
Freedom to learn. The country's universities have a flexible system of programs and choice of subjects. For example, in some universities, students have the opportunity to combine undergraduate and graduate programs, get a double degree, and study an exchange semester at another university. To reduce the study duration and tuition fees, you can choose a more intensive schedule and reduce practice hours.
International environment. Singapore is a real melting pot of Asia. It unites Malay, British, Chinese, and Indian cultures, and this affects the study environment at the universities themselves. Students from foreign countries are actively coming to Singapore, which creates a unique atmosphere of dynamism and a variety of opinions, languages, ​​and cultures at universities.
Disadvantages of universities in Singapore
High cost. Despite the fact that the cost of education in Singapore is lower than in the USA or the UK, it can still be quite expensive. Moreover, living costs are added to the price, which makes studying in Singapore even harder on the wallet. However, it is worth noting that Singaporeans themselves regard paid education as a matter of course. Because they believe that the high quality of knowledge and prestige of the diploma will help to find a well-paid job. And this will make the money spent on education well worth it.
Tough competition. Higher education is highly valued by the local population, so there are more people who want to enter the best universities in Singapore than there are vacant places. It is also worth noting that the state does not allocate quotas for foreign students[0].
Autonomy. Singapore has developed its own secondary education system, which is similar to the British and consists of several stages and the GCE exam. On university sites, the criteria for 12 years of secondary education are often indicated for admission to bachelor's programs. If you have studied for 11 years, then you will need to contact the university and present your case. They will either accept your education with the condition of passing the SAT exam and an excellent secondary education certificate, or you will need to study for an extra year at the Foundation or IB program or at a junior college.
Work while studying. Under Singapore law, students are allowed to work 16 hours a week. But the Ministry of Labor has defined a list of universities whose students may be employed. If your university is not listed, then you can not count on a part-time job. But even if this is not the case, other difficulties may arise. Some universities do not approve of work outside the campus, as the main task of the student is to gain knowledge, and not to earn money. If the administration decides that the vacancy does not increase your professional competence, the work will not be approved.
Requirements for admission to universities in Singapore
Program
Age
Duration
Min cost
Avg. cost
Min. language proficiency
Exams
Foundation
16+
1 year
2,962

USD

7,405

USD

B1
IELTS 5.5 / TOEFL 66
Bachelor's
17+
3-4 years
8,886

USD

44,428

USD

B2
IELTS 6.0 / TOEFL 85
MBA
20+
1-2 years
29,619

USD

59,237

USD

C1
IELTS 6.5 / TOEFL 85
Master's
20+
1-2 years
22,214

USD

66,642

USD

C1
IELTS 6.5 / TOEFL 85
Doctoral
20+
2–5 years
10,367

USD

26,657

USD

C1
IELTS 6.5 / TOEFL 85
Universities in Singapore offer training that meets the international standards: bachelor's degrees (3-4 years), master's degrees (1-2 years), doctoral degrees (2-5 years). For admission to each level of education, a student needs to prepare the documents and present himself and his achievements in a favourable light. The admission committee draws attention to academic performance, exam results, and student motivation. The language of teaching and communication in universities is English. Therefore, foreigners need to pass international exams IELTS/TOEFL. In addition to language exams, universities also request results of GRE/GMAT/SAT and conduct interviews. Admission requirements vary depending on the program and university.
All documents must be translated and uploaded online.
Read more
Types of educational institutions in Singapore
The system of higher education in Singapore is somewhat unique and represented by the following types of institutions:
Junior colleges and Millennia Institute. These are pre-university educational institutions in Singapore. Their graduates can continue their studies at polytechnics or universities;
Singapore Sports School (SSP) and School of the Arts (SOTA) are specialized independent schools that offer education for students in a variety of sports and arts;
The Institute for Technical Education (ITE) provides students with technical and vocational education through full-time Nitec

National Institute of Technical Education Certificate

, Higher Nitec, or internship programs with employers. After graduation, you can find a job or continue training at polytechnics;
Polytechnics are educational institutions in which students are taught technical and applied specialties. The education process is based on project training and practical immersion. After a polytechnic, students can go to a university or start working;
LASALLE and NAFA. LASALLE College of the Arts and the Nanyang Academy of Fine Arts (NAFA) — are institutions that offer diploma programs and bachelor's degrees in visual and performing arts, such as music, theater, dance, fashion, and interior design. After graduation, students can immediately start looking for a job;
State subsidiary educational institutions. They offer industry programs to applicants. For example, BCA Academy, Singapore Aviation Academy (SAA), IP Academy;
Autonomous universities. There are only 6 autonomous universities in Singapore. These large universities provide the widest range of academic, research, and future employment opportunities for its students.
Colleges in Singapore
Junior Colleges and Millennia Institute. Junior colleges are pre-university institutes in which studies last for 2 years. College graduates receive a GCE of level "A" or an IB diploma.
Millennia Institute is the only centralized institution in Singapore offering a three-year pre-university education. At the end of the school, students take the "A" level GCE exam. Unlike junior colleges, at the Millennia Institute, students have an extra year for project work, in-depth language learning, and preparation for national exams.
Junior colleges and the centralized institute offer a wide selection of programs and subjects. The curriculum in them is versatile and includes disciplines from different fields: mathematics and natural sciences, humanities and art. After graduating from a junior college or a centralized institute, graduates can continue their studies at polytechnic schools or universities if they pass the "A" level GCE.
International students wishing to enroll in JC or MI must apply directly to schools from October to December. However, the Ministry of Education emphasizes the fact that the admission of foreign students is not guaranteed. Admission committees evaluate the applicant's compliance with the admission criteria. A large role in admission is played by the availability of free seats[1].
Institute of Technical Education (ITE). This is a public vocational education institution in Singapore. ITE prepares high school graduates for employment or for admission to a polytechnic, and has programs of continuing education for already working adults. The following disciplines are taught at the institute: engineering and technology, applied sciences, accounting, business administration, medicine, architecture, law, design, media, and cooking.
Until 2005, 10 colleges were located in Singapore, but then the state adopted the "One ITE system, 3 colleges" education model. As a result, 10 colleges merged into 3: ITE College Central, ITE College East, and ITE College West. They offer:
National ITE Certificate (NITEC);
Graduate NITEC;
Technical diploma;
Work-Study diploma

allows the students to receive salary during studies

.
It is worth noting that for most graduates, and generally Singaporeans, it is a very important step to continue their education and improve their skills. ITE in this case acts as a springboard to the next stage of training. According to the Minister of Education, 7 out of 10 graduates receive higher qualifications after technical education throughout the career. According to statistics, about half of NITEC graduates continue their studies at Higher NITEC courses at ITE, and the rest — at diploma programs in polytechnics and ITE[2].
Polytechnics. They offer three-year training in various disciplines and accept students on the basis of "O" and "A" level GCE or the results of studying at the Institute of Technical Education (ITE). For foreign students, certain diploma requirements are set. For example, Singapore Polytechnic, if your country is not listed, assesses qualifications based on their equivalence to GCE level "O" exams (certificate 11). Polytechnic schools offer three-year full-time and part-time programs in various disciplines, as well as programs of continuing education for working adults who already have diplomas and degrees and want to update their knowledge and skills, and maybe even change their profession.
There are currently 5 polytechnic universities in Singapore: Nanyang Polytechnic (NYP), Ngee Ann Polytechnic (NP), Republic Polytechnic (RP), Singapore Polytechnic (SP), Temasek Polytechnic (TP).
Areas of study at polytechnics include business, accounting, tourism and hotel management, mass communications, biotechnology. More specialized courses are also available, such as marine engineering, aeronautical research, optometry, and nursing.
One of the features of polytechnic education is a strong emphasis on practical training. Internships are part of the curriculum and can last from 6 weeks to six months. This gives students valuable experience and the opportunity to work with experts in their respective fields. After graduating from polytechnic universities, students can go to university or start working.
Submit an
application
Public and private universities
There are 6 autonomous public universities in the country. The admission process depends on the university and the chosen program. Basically, you need to prepare a package of documents, pass language and specialization exams and prepare for the interview. For bachelor's programs SAT examinations are required, and for master's or doctoral studies — GRE/GMAT. Prospective students should study the program website and requirements. If you have questions, it is advisable to contact the selection committee and consult directly with the university.
Information is exploratory. For accurate information, refer to the official website of the school.
There are also many private universities in Singapore. The process of entering private universities is not fundamentally different from entering a state university. For example, at the Kaplan Singapore international student must fill a questionnaire, provide a copy of the highest academic qualification with a transcript, submit a resume (for a master's degree), a copy of the passport and photo. Admission requirements and the cost of education must be clarified on the websites of universities. Here are some examples of private universities in Singapore: Kaplan Higher Education Academy, Singapore Institute of Management, Management Development Institute of Singapore, Nanyang Institute of Management, PSB Academy, TMC Academy, East Asia Institute of Management, Dimensions International College, ERC Institute.
Groups and associations of educational institutions
Singapore Association for Private Education (SAPE) is a non-profit association created to improve private higher education. SAPE ensures that private universities show the highest level of professionalism and apply the best practices in administration. The association also supports its members in improving the quality and competency of teaching and learning.
SAPE represents all private educational institutions in Singapore. Members of the organization study educational innovations, collaborate with partners, and participate in educational events and conferences of the association.
Singaporean universities are also part of a number of international associations:
Free universities in the country
There are no free universities in Singapore, but various grants and scholarships are offered to students:
Tuition grants;
Service obligation;
Singapore international graduate award (SINGA);
Scholarships of universities and external organizations.
However, most of them provide partial financial support. Therefore, the main expenses are covered by students themselves.
Read more
Interesting facts about universities in the country.
Photographs of universities in Singapore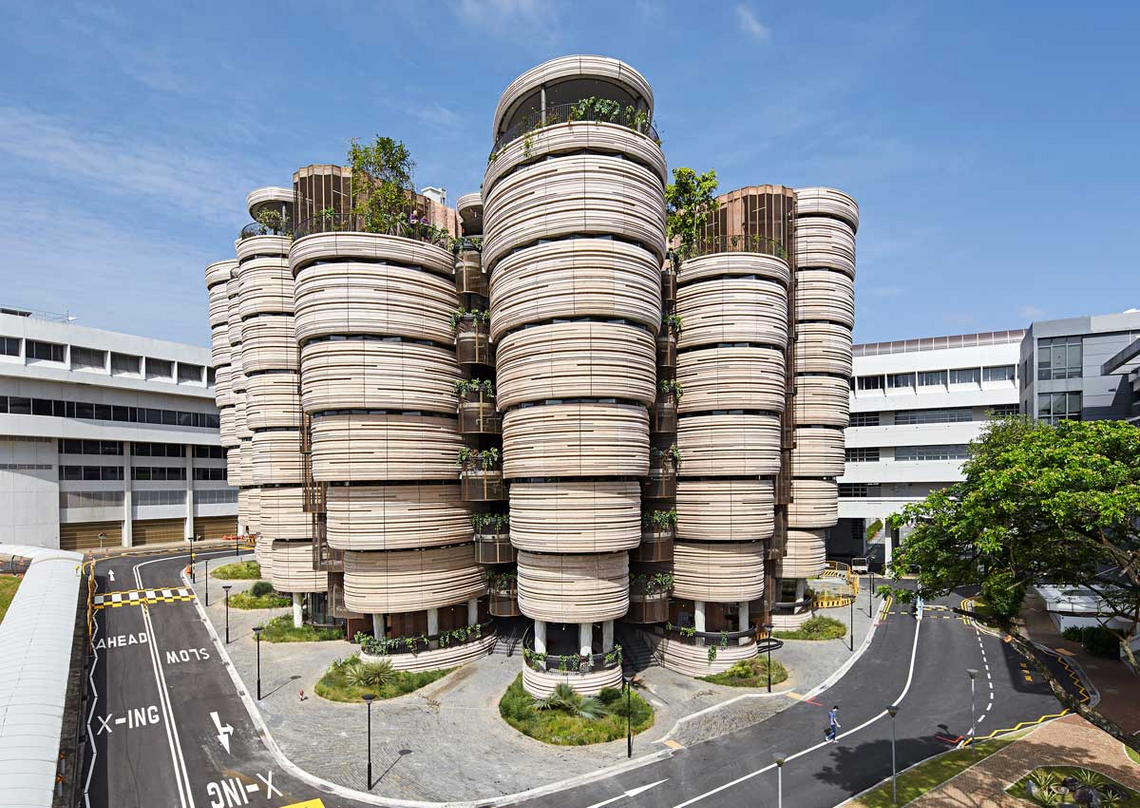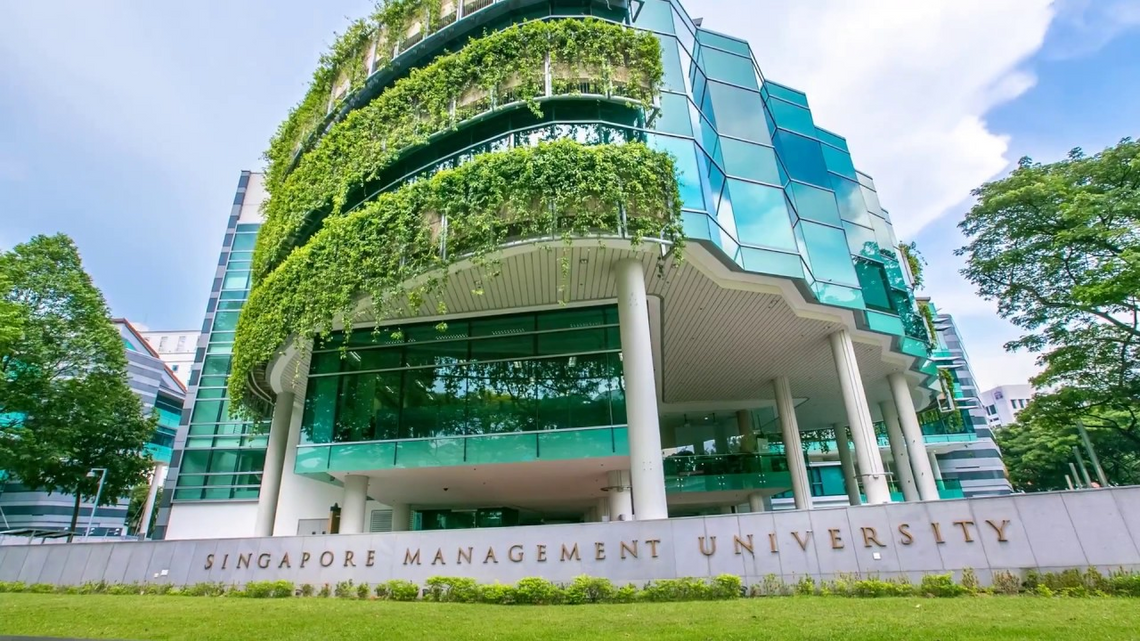 Last updated:
Singapore - General information
| | |
| --- | --- |
| Region | Southeast Asia |
| Capital | Singapore |
| Language | English, Malay |
| Currency | Singapore Dollar |
| Population | 5,399,200 |
| Students | 1,353,000 |
| Foreigner students | 3.9% |
Statistics - Universities
| | |
| --- | --- |
| Universities in top 100 | 2 |
| Universities in top 200 | 2 |
| Universities in top 500 | 2 |
| Universities in top 1000 | 3 |
| Universities in top 5000 | 9 |
Cost of living in Singapore
| Expenses - USD/Month | Min. | Med. |
| --- | --- | --- |
| Accommodation | 635 | 1,126 |
| Food | 211 | 371 |
| Transportation | 57 | 98 |
| Communications and utilities | 65 | 80 |
| Clothing | 23 | 88 |
| Sports and leisure | 43 | 115 |
| Total | 1,035 | 1,879 |
| Accommodation in Singapore | USD/Month |
| --- | --- |
| Shared room outside of centre | 641 |
| Shared room in city centre | 1,137 |
| 1 bedroom apartment outside of centre | 1,123 |
| 1 bedroom apartment in city centre | 1,710 |