Portuguese universities are renowned for centuries-old traditions in education. It is here where the ancient University of Coimbra is located, which for many centuries was considered one of the leading universities in Europe, where rich youth from all over the continent aspired to study. Portuguese universities are still famous today: they actively participate in international research projects of the European Commission and annually accept tens of thousands of international students in exchange programs. Students are attracted not only by the opportunity to get a quality education at a relatively low price but also by the warm and friendly atmosphere typical of the universities of Portugal.
List and ranking of universities in Portugal
Advantages of Portuguese universities
Low prices. Portuguese universities charge relatively low tuition fees compared to other Western European countries. The average tuition fee for Bachelor's and Master's degree programs is 6,199

USD

/year, and for PhD — 8,781

USD

. For EU citizens, the cost is lower. Coupled with low living costs in Portugal, education here won't become a lifelong financial burden.
Autonomy of universities. Higher education institutions in Portugal enjoy scientific, teaching, cultural, and disciplinary autonomy. Due to this, free-thinking and independence from the state reign supreme in universities:

Scientific autonomy — universities independently select and carry out research and scientific activities;
Teaching autonomy — universities determine the conditions for admission, teaching and assessment methods, create their own programs;
Cultural autonomy — universities determine the curriculum and cultural initiatives;
Disciplinary autonomy — universities have the right to apply disciplinary action for misconduct by teachers and students.

Ease of admission. The process of admission to universities in Portugal is quite simple. Many programs do not require Portuguese or English language certificates, it is enough to demonstrate your level of proficiency in interviews and in application documents. The required minimum for admission is to provide a graduation diploma or school certificate equivalent to Portuguese. However, you should bear in mind that it is quite difficult to find the necessary information on the Internet, especially without knowledge of the Portuguese language. Therefore, it is advised to know the language or contact the admissions departments of universities.
Affiliate programs. Portuguese universities work closely with international higher education institutions. They established partnership programs such as the MIT Portugal, Carnegie Mellon Portugal, and the UT Austin Portugal Program. There is also Lisbon MBA, which was created as a result of a collaboration between Nova School of Business and Economics, Catholic University of Portugal, and MIT Sloan School of Management. This MBA program was ranked among the top 100 in the world by the Financial Times in 2021. Moreover, Portuguese universities and research centers actively encourage exchange between faculties, students, and researchers through various international mobility programs, especially Erasmus.
Ancient and modern universities. Portugal is one of the oldest countries in Europe, where numerous monuments of history and culture have been preserved. One of them is the ancient University of Coimbra, included in the UNESCO World Heritage List. The university system of Portugal itself dates back to the XIII century, which makes it one of the oldest in Europe and keeps its centuries-old traditions. Meanwhile, the Portuguese education system has undergone significant changes over the past century, resulting in the emergence of dozens of new educational institutions. Modern polytechnics and innovative business schools attract young professionals from all over the world. Another highlight of Portugal is the universities located right on the island territories — the University of Madeira and the University of Azores.
Disadvantages of Portuguese universities
Assessment of students. Portuguese universities have a 20-point grading system. However, the maximum score is almost never applied. An excellent mark is considered 14 or more points, good — 12, average — 10 points. Therefore, if the GPA is important for future work or academic career, it is necessary to carefully consider the decision to enter Portuguese universities and prepare to study hard.
Autonomy of universities. Despite the fact that the autonomy of universities is an advantage, it also brings some disadvantages. Individual Portuguese universities and even faculties enjoy wide autonomy in the matters of curriculum, business, and finance. Because of this, the country's universities do not have uniform requirements for admission and a clear procedure for awarding scholarships. Decisions on student enrollment, deadlines for submission of documents, and payments of financial support are made by the university administration. This leads to the rights of students not being protected by the state. When choosing a higher education institution, you should carefully read the information provided on its website so you are not faced with unpleasant surprises.
Scandalous reputation. A number of scandals are associated with private higher education institutions in Portugal. Universidade Moderna and Universidade Internacional were closed by the Portuguese Ministry of Science, Technology, and Higher Education in 2008 and 2009, respectively, due to a lack of finances. Universidade Independente was closed by order of the state education authorities in 2007 due to teaching and financial violations. The State Inspectorate of Private Higher Education Institutions in 2007 revealed the discrepancy between universities and educational standards. However, since then there have been no similar cases, so the students should not worry too much about this — but keep that in mind nonetheless.
Don't know where to study?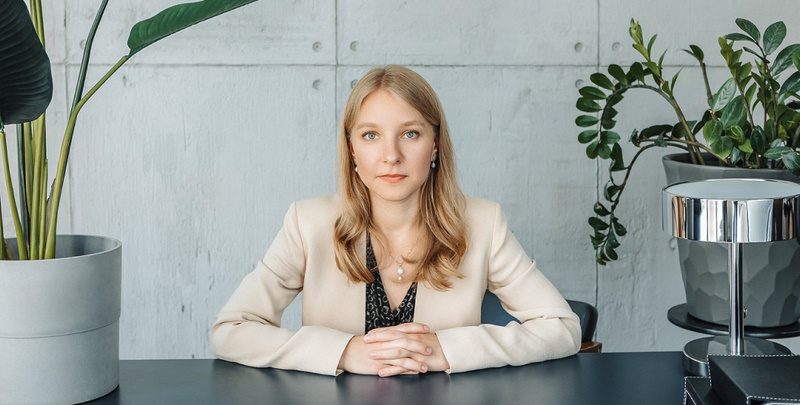 Admission requirements to universities in Portugal
Program

Age

Duration

Min. cost

Avg. cost

Language requirements

Exams

Foundation
16+
1-2 semesters
5,579

USD

/year
7,232

USD

/year
B1
DEPLE
Bachelor's
17+
3-4 years
3,099

USD

/year
6,199

USD

/year
B2
DIPLE, IELTS 6.0 / TOEFL 79
Master's
20+
1-2 years
3,099

USD

/year
6,199

USD

/year
B2
DIPLE, IELTS 6.0 / TOEFL 79
MBA
20+
1-2 years
9,298

USD

/year
23,245

USD

/year
C1
IELTS 6.5 / TOEFL 93
Doctoral
20+
3-4 years
3,099

USD

/year
8,781

USD

/year
C1
DAPLE / IELTS 6.5 / TOEFL 93
Documents must be submitted online directly to universities. For admission you will need:
Application form;
Certificate of completed secondary education (check with universities for information on equivalence) / Bachelor's / Master's degree, transcript;
Proof of Portuguese (B1-B2) / English (less often, B1-B2) language proficiency;
Additional tests for some programs (tests for functional, physical, athletic, social, and visual abilities);
There is no single system for filing documents, each program puts forward its own criteria. All information must be checked with universities.
Types of educational institutions in Portugal
Higher educational institutions in Portugal are divided into 2 main types:
Universities (universidade) are aimed at research and training scientific personnel. They award LicentiatePortugese Bachelor, Master's, and PhD degrees. This category also includes "specialized university institutions";
Polytechnics (politénico) focus on vocational training. They award Licentiate and Master's degrees. Some polytechnic institutes can be integrated into universities.
Both types of higher education institutions can be public or private.
In addition, Portugal has an Open University (Universidade Aberta), which specializes in distance learning. Some of its departments operate under the MIT-Portugal program. All higher education institutions are run by the Portuguese Ministry of Science, Technology and Higher Education (MCTES). Each university awards degrees regulated by the Higher Education Evaluation and Accreditation Agency (A3ES) and the Directorate General of Higher Education (DGES). This process allows the state to objectively assess higher education and oversee its quality and general success.
Polytechnics in Portugal
Teaching at polytechnics is focused on applied research aimed at solving specific problems, as well as technical and practical training of students. Polytechnic institutes issue only Licentiate (Bachelor's) and Master's degrees, while PhD degrees are exclusive to universities.
Nursing, accounting, and preschool education are taught only in polytechnics. They also train technicians and engineers for industrial production and other sectors, for example, for setting up medical equipment. On the other hand, polytechnics do not have programs in medicine and architecture — they exist only at universities. Portuguese polytechnics are somewhat innovative institutions since most of them were opened in the 80s, but this does not diminish the quality of education. They transformed from pre-existing non-university teaching and agricultural higher education institutions; higher engineering and accounting institutes; and the Maritime School.
In Portugal, there are about 15 public polytechnic institutes. They usually refer to a specific area or region. Their residents have priority in admission to institutions. In addition, polytechnic programs tend to take into account the specific economic, technical, and social needs of the regions. Because of these features, polytechnics can be compared to community colleges in the United States. You can view the programs presented at the polytechnics here.
Find a suitable program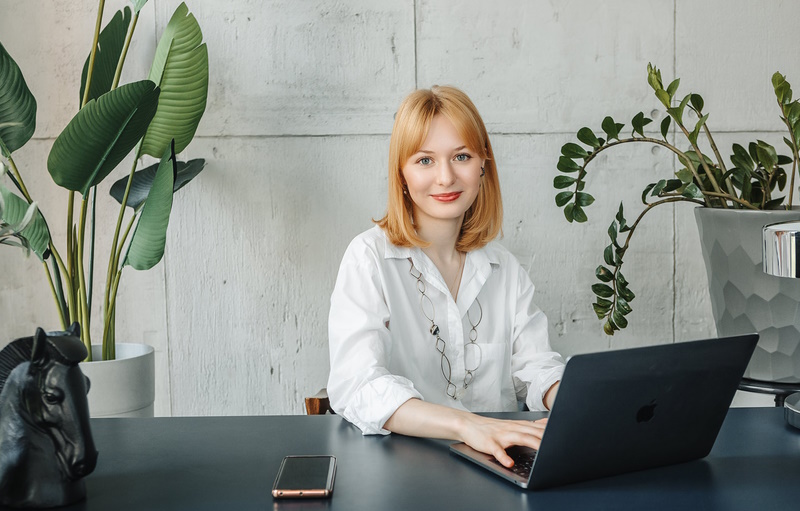 Public and private universities in Portugal
All higher education institutions in Portugal are divided into public and private. The latter can be owned by both individuals and corporations. Universities belonging to the Catholic Church belong to the same type of institutions.
Both general universities and polytechnics can be private or public. Moreover, all military and police higher schools are owned by the state.
Public universities in Portugal have a long history. They originated in the Middle Ages and, like other European medieval universities of that time, were founded by monarchs under the supervision of the Catholic Church. State-run institutions have stricter regulations on tuition fees and student numbers.
The development of private universities in Portugal began after 1974. Although there are well-known reputable establishments among them, in general, they are considered to be less prestigious than the public ones. The reason lies not only in the simplicity of admission but also in the fact that such universities do not have the proper academic foundation and sophisticated technical equipment necessary for modern education and fundamental research. Most often, such institutions teach literature, acting, and other arts.
The best public universities in Portugal
The most elite education is provided by "old" universities, which are all public. In addition to the ancient University of Coimbra, founded in the 13th century, this group includes the University of Porto and the University of Lisbon. The last of "old" institutions were established a little over a century ago on the foundation of higher educational institutions that operated in these cities in the 17th-19th centuries. In general, the prestige of public universities extends even to new educational institutions formed in the second half of the 20th century.
Groups and associations of educational institutions in Portugal
Portuguese universities are members of various associations and networks:
Universities of the Third Age Association Network (RUTIS) is a government institution and representative body of the Senior Portuguese Universities (ICU). RUTIS is also a certification body of ICU and National Representative at the International Association of Universities of the Third Age and UNESCO at the II World Assembly on Aging.
Association of Portuguese Language Universities (AULP). The Association promotes multilateral cooperation between universities in Portuguese-speaking countries to spread and increase the recognition of higher education and research in Portuguese.
Other international associations such as European University Association (EUA), Associación Universitaria Iberoamericana de Postgrado (AUIP), International Association of Universities (IAU), European Association for International Education (EAIE), Association of International Educators (NAFSA), Superior nos Países e Regiões de Língua Portuguesa (FORGES), etc.
Portuguese universities in global rankings
Although Portuguese universities do not rank first in the rankings, their specific academic performance shows a decent quality of education. The QS ranking of 2021 includes 7 Portuguese universities, although all of them are out of the Top 100[1]. Quite high positions are occupied by specialized educational institutions. According to the Financial Times rating, the School of Business and Economics at the University of Lisbon Nueva is among the hundred best MBA schools. Portuguese universities show good results in terms of the quality of education in certain disciplines. So, according to the World Academic Ranking of Universities (ARWU), in 2020 the University of Lisbon entered the top-300 in terms of the quality of teaching Mathematics.
Don't know where to study?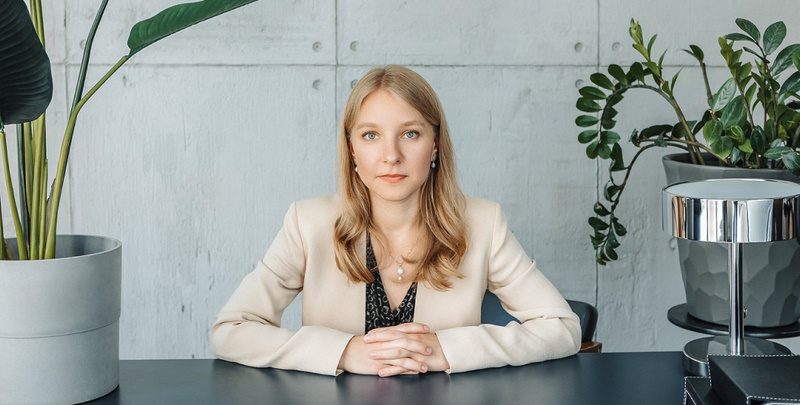 Best universities in Portugal
University of Lisbon
Universidade de Lisboa — the largest university in Portugal. It was founded in 1911, and in 2013 it became part of the Lisbon Technical University. According to the QS ranking 2021, it is the best university in the country. University offers a wide range of courses: here you can find programs in Social and Applied Sciences, Humanities, Medicine, and Agriculture. Among the graduates and teachers of the university, there is a large number of politicians, including the first president of the country, T. Braga, and the long-term president of the European Commission, J.M. Barroso. The university also graduated the first Nobel laureate from Portugal — the neurosurgeon and psychiatrist A.E. Moniz.
The University of Porto
Universidade do Porto is a public university with a general academic profile, the 2nd largest in Portugal (over 30000 students). It was founded in 1911. Traditionally the strengths of the university are Medicine, Technology, Agriculture, Veterinary Medicine, and Social Sciences. At the University of Porto, great attention is paid to scientific research in various fields: molecular biology, marine ecology, astrophysics, and technology for the production of new materials. Among Portuguese universities, it holds the leading position in terms of the citation index (over 20%).
University of Coimbra
Universidade de Coimbra — the oldest University of Portugal, founded in 1290. It is located in the center of Coimbra, in a complex of ancient buildings that also includes a medieval chapel. This public university is known for its traditions: on significant dates, students wear a special uniform, and after completing their course, they run the "festival of burning ribbons" — symbols of the faculty. The University of Coimbra has programs in both Humanities and the exact sciences. Among its outstanding graduates, there are famous mathematicians (P. Nunes), politicians (A. Salazar), and poets (L. Camões).
The University of Nueva de Lisbon
Universidade Nova de Lisboa was founded in 1973. It is the youngest of the three universities in the Portuguese capital. It opened because of the growing popularity of higher education among young people. 4 years after its creation, the university underwent a reform, according to which its faculties received almost complete autonomy. The university is famous for its business school; the teaching of Humanities, Natural Sciences, and Medicine is also of very high quality.
The Catholic University of Portugal
Universidade Católica Editora has a special concordat status (agreement between the state and the Pope). The university was established in 1967 but received official recognition only in 1971. Initially, the educational institution taught Philosophy, Theology, and Humanities. Later, the faculties of Medicine, Technology, Exact Sciences, Business, Arts, and others were opened. The headquarters of the Catholic University is located in Lisbon, but the branches and schools of the university can be found in different cities of Portugal, including Braga, Porto, Beiras.
Best business schools in Portugal
Many universities in Portugal offer MBA degrees. Eduniversal ranking evaluated 6 Portuguese business schools as providers of the best quality of education in 2019. Business schools, which train specialists in the fields of Management, Trading, Administration, Economics, and Marketing, can be part of universities or be independent educational institutions.
Free universities in Portugal
There are no free universities in Portugal. The cost of education at universities in the country for EU citizens usually does not exceed 3,099 USD, while foreigners pay about 6,199 USD per year in Bachelor's degree programs. Additionally, the state and universities offer grants and scholarships for local and foreign students. For example, there is financial support for students from low-income families.
Find a suitable program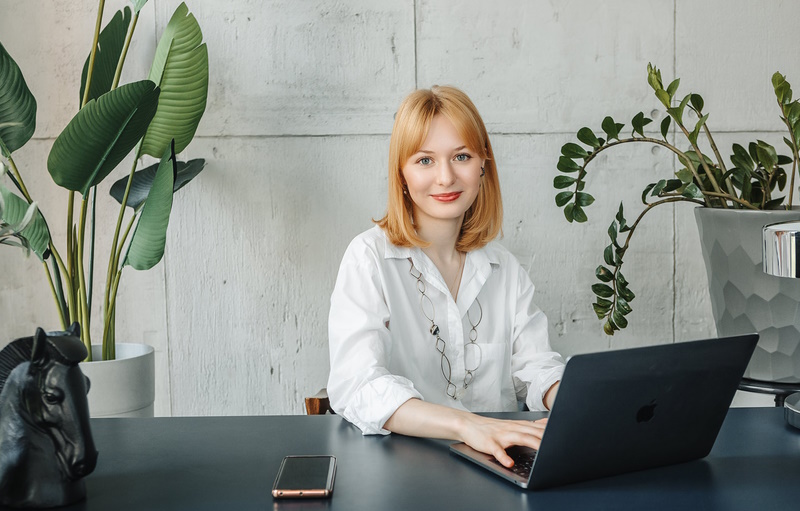 Interesting facts about universities in Portugal
The oldest university in the country — the University of Coimbra — was founded in 1290. This makes it one of the first universities in Europe. The campus of the university has been designated as a UNESCO World Heritage Site.
The University of Lisbon owns several green spaces in the city, which not only have historical significance but also serve as valuable natural and scientific sites. The most notable of these green gardens are the Ajuda Botanical Garden, Tapada da Ajuda and Lisbon Botanical Garden[2].
An important part of the cultural policy of the University of Porto is the preservation of heritage: the university has existed for almost 300 years. The university has several museums, and contemporary art is on display at the Galeria dos Leões, an exhibition space for students and teachers of the Faculty of Fine Arts. But the cultural life of U.Porto is not limited to this: conferences, concerts, seminars, and other cultural and artistic events are regularly held here[3].
Program selection by UniPage
Choosing an academic program is a very complex, energy- and time-consuming process.
We will help you determine what to expect from studying abroad, analyze your experience, and select the most suitable programs.