Don't know where to study?

A European University diploma is highly valued worldwide. Mostly because the very process of studying abroad gives the student not only a proper education but also the experience of interacting with foreign specialists and the opportunity to practice in the chosen field.
In this article, we will find out what is the difference between universities in Europe and USA, how to choose a country of study based on your capabilities, and how, having set a goal, go to study in a completely different world.
List and ranking of universities in Europe
Universities of the Old and New Worlds – what's the difference?
First of all, let's understand how the universities of Europe differ and how they coincide with the universities of the USA, Canada, Australia, and New Zealand. The education system of these four countries is borrowed from Great Britain, so it would be logical to include it in this group. It so happened historically that in Anglo-Saxon countries, capitalism took root much deeper than in other countries of the world, and, unfortunately, this fully applies to education. In general, the issue of paid access to universities is quite acute in these countries, while most of Europe has abandoned this almost completely.
Education in an average American university excluding discounts and scholarships (for which, by the way, there is a lot of competition) will be from 10,000 USD per semester for the cheapest specialty – history, archeology, philosophy, and cultural studies. Approximately the same price level is in Australia and New Zealand, in the UK you can study for 8,308 USD per semester at a good university (but we are not talking about top ones, like Oxford or Cambridge universities, where education will cost from 10,681 USD). As far as Europe is concerned, except for Denmark and the Netherlands studying at state universities will cost no more than 3,110 USD per year. However, many private European universities sometimes have the same or close to the prices of Cambridge, but in general, regarding the financial side of the issue, studying in Europe is much cheaper.
Features of universities in Europe
From the first feature of education in Europe, therefore, the second follows – the financing of universities. Of course, studying for free is good, but it is fraught with its incidents. European universities are well subsidized by state and non-profit organizations, but the total amount of their funding differs significantly from that of British and American universities. This does not mean that there is a big difference between European and American or British universities in terms of infrastructure, but this situation is reflected in the funding of research programs and grants. Therefore, those who plan to receive a PhD degree in the future should be very careful when choosing among European programs. Strictly speaking, in terms of research funding, the UK and the US would certainly be the best choice, but in terms of master's and bachelor's programs, there are almost no significant differences.
The only factor that is worth paying attention to, especially for applicants for bachelor's programs, is the so-called student/teacher ratio. In other words, the number of students in a group. In fact, there is no such concept in the European education system, but British universities consider this a very important indicator that significantly affects the image of the university. The average student/teacher ratio at the top universities in the UK and the US is 10:1, which means classes are designed to give maximum attention to each student.
In European universities, no one has even calculated this indicator yet. But strictly speaking, the size of study groups primarily depends on the type of educational institution and the country. For example, in Spain and France Universities are literally overcrowded, so lectures in these countries are reminiscent of the very events when more than a hundred students huddle in a lecture hall and listen to a professor broadcasting as a speaker in an ancient Greek court. For an ordinary student, this is neither good nor bad, since the professor will say the same thing from the pulpit, at the table a couple of meters from the students. But still, in large groups, communication between the lecturer and the student is disrupted, and this, in turn, affects the overall level of academic performance. But for a particular person, the average statistical indicator means little, so academic performance still depends on motivation. In fact, one cannot do without it in any case – the European system of so-called free disciplines involves independent control of one's learning.
Don't know where to study?

System of modules in European universities
First, in most European countries (except Poland) the liberal arts system mentioned above is practiced. The student can choose the modules of study according to their wishes, that is, they will have to say goodbye to the scheduling system of mandatory lectures. On the one hand, this is very motivating. But there is also the flip side of the coin. Unlike some professors, who are almost parental to students, giving them the opportunity to retake, reminding them of debts, and sometimes patiently turning a blind eye to gaps in education, European professors treat students in a completely different way. In case of failure, the student is simply expelled, and this is a very common practice. The deduction rating in some countries is a frightening 40%. This indicates that getting an education in Europe, note, not to enter but to get it, is quite difficult. It requires a lot of motivation and real dedication to learning. We are talking, again, about large universities with names. But it is hardly possible to graduate even from a private European college without doing anything and attending lectures once a month.
As mentioned in the article about Masters in Europe, you need to think carefully about how great the desire to learn is. But still, the liberal system of classes in Europe, the openness of teachers to discussions, and a really serious atmosphere have a positive effect on motivation. And if you remember the goal, which made the applicant decide to study in Europe in general, whether it is a future job in Geneva, or a high position in a large company, then finding the strength to adapt to the European system will not be the difficulty.
Geography of education in Europe – what, where, and how?
Even though, in general, education in Europe is subject to the same principle, almost all countries have their characteristics. For example, as mentioned earlier, education in the Netherlands will cost many times more than in Italy, but on the other hand, the choice of programs in English at Dutch universities is much wider. In this regard, it is also slightly behind Denmark, where the course will cost at least 6,000 crowns, although, on the other hand, Danish universities are considered among the best in Europe.
In Spain, it is almost impossible to enter without knowing Spanish, just as it is impossible to enter Iceland without Icelandic, France without French, and Italy without Italian, but for the most part, this applies to bachelor's programs. As for master's programs, about half a third are taught in English, but in 99% of cases, it is necessary to have a diploma in the same specialty for which the application is being made (unlike the same UK, Australia, and the USA, where this requirement is rarely applied). The general rule also applies that in Europe it is almost impossible to receive financial assistance from the state without knowing the national language.
What universities can you get into?
The answer to this question is all of them. Almost. Provided that your previous academic performance was above average. Of course, some universities pay attention to GPA when enrolling, but other parts of the application are no less important, namely the recommendation and the motivation letter. European universities generally do not have such an indicator as acceptance rate, i.e. rating of applicants. According to the constitutions of most states, access to education should be equal for all, regardless of circumstances. Nevertheless, we will name a few universities that are more accessible than others. In addition, in each of these universities, the cost of education is around 700 euros per year.
1. University of Vienna in Austria
2. Milan Technical Institute in Italy
3. Madrid Complutense University in Spain
4. University of Bologna in Italy
5. Bonn University in Germany
6. University of Lyon in France
7. Charles University in the Czech Republic
8. Stockholm University in Sweden
Also, you can see the full list of European universities or seek advice from a UniPage specialist.
Find a suitable program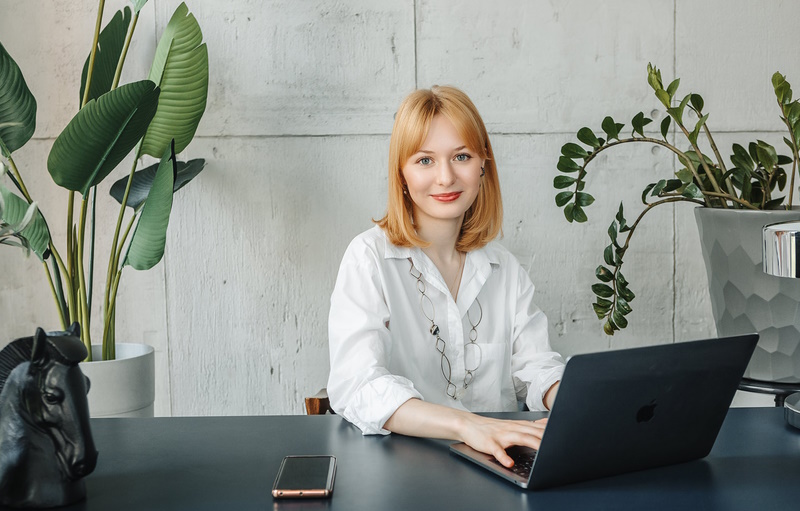 How to enter a European university?
Although each country has its characteristics, to enter European universities, you need to meet several criteria and, of course, make some efforts, prepare for red tape with documents, and decide on finances. Most universities do not have an electronic application system, so you need to send documents in hard copy or sometimes apply through the consulate. So consider what you need to do to qualify for a place at a European university.
Get the right qualification
To enroll in a bachelor's program, you must complete at least 12 years of secondary education. The only exceptions are universities in Poland, Estonia, Lithuania, and Latvia. All other members of the European Union do not recognize the 11-year school certificate as a sufficient basis for admission to a bachelor's program. Therefore, if it is your case, it will be necessary to enter and complete at least one course at a university in your country or enter a preparatory program at the chosen university.
For those who enter master's degree in Europe, you need to be a bachelor of the same specialty in which you plan to study. If you want to abruptly change your vocation, then there are two options: universities in Anglo-Saxon countries or admission to the second higher education – in Europe it lasts only 3 years for most specialties.
Learn a language
Which language to learn depends on the program. Firstly, in all European countries (except the UK), English is not official. Although English is 99% likely to be understood in European capitals, this still does not really change the essence of the matter. Not all programs (except in the Netherlands) are taught in English. And any government scholarship is available only to students who speak the local language. Yes, and most private scholarships (meaning financial assistance from the university itself) are designed for students of programs in the local language. Programs in English are often more expensive. The only ones who can get by with English are exchange students and masters in certain programs. Usually, the requirement is about 6.5 points of IELTS or 90 points of TOEFL.
As for the level of the national language, the requirements are different everywhere, and proficiency also needs to be proven in different ways. In most cases, you will have to pass an exam at the consulate and receive a certificate, which is issued only if you have at least an Upper-Intermadiate level of language proficiency. But for example, Italian universities do not need to provide any evidence at all – testing is carried out after enrollment.
Pass the required exams
In addition to the language exam, applicants sometimes also need to take some state exams. This applies only to applicants for bachelor's programs. To find out for sure whether you need to take something other than a language test, you can ask the university. It should also be taken into account that the exam is conducted in the national language.
As for the masters. They probably know what GRE is. If not: Graduate Record Examination is a standardized test that determines the overall level of knowledge gained during undergraduate studies. The test consists of an essay, linguistic and mathematical parts, conducted entirely in English. So, some universities in Europe and most universities in the UK can only be entered by passing the GRE. However, this test is very difficult, and it is worth preparing for it thoroughly.
Prepare documents
With all the advantages of living in Europe, one moment still spoils the life of everyone around – this is the ubiquitous and annoying bureaucracy. To apply, you will only need to: translate a diploma or certificate, collect recommendations and also translate them, write a motivation letter, attach a photo, provide a certificate of financial solvency, the results of the necessary tests, and still have time to send all this before the deadline. Not to mention how much time it will take to get a visa. This will make you run around and requires a lot of attention. For example, the prevailing myth that when entering a German university folding documents into an envelope in the same order in which they are indicated in the requirements is not an empty fiction. Sometimes, due to simple formalities, a student gets rejected. And you can imagine how disappointing that could be.
Deal with finances
Of course, an applicant will not go to any university to study if he does not have money for it. But one of the most pleasant features of education in Europe is that it not only costs very little, but also the fact that often the state provides financial assistance, and not according to the criterion of academic success, but for financial need.
Universities in Europe — Interesting Articles
Program selection by UniPage
Choosing an academic program is a very complex, energy- and time-consuming process.
We will help you determine what to expect from studying abroad, analyze your experience, and select the most suitable programs.