Language courses in Israel can be found both at university centers and special ulpan schools. Initially, ulpans were opened for new immigrants who wanted to obtain citizenship in Israel, but now they accept foreign tourists. The language can also be learned in Jewish communities — kibbutzs, where student volunteers devote 18-24 hours a week to studying and spend the rest of their time working with local residents.
Benefits of language courses in Israel
Cost. The average price of a monthly ulpan program is 775

USD

, and a week is about 194

USD

. In comparison, this is cheaper than English courses in the USA (430

USD

) and French courses in France (349

USD

).
Visa. Some countries have a visa-free regime with Israel, meaning that short-term courses lasting up to 3 months do not need a visa[1].
Climate. The country has a Mediterranean climate with hot summers (27-30°C) and warm, rainy winters (15-20°C)[2].
Relaxation. Most language schools that accept foreigners are located in Tel Aviv and Jerusalem — tourist cities. This allows you to combine language courses with recreation: the beaches of the Mediterranean and Dead Seas, yacht cruises, trips to the Israeli deserts on off-road vehicles, and other forms of entertainment.
Disadvantages of language courses in Israel
Educational institutions. There are no Hebrew language schools in Israel. You can learn the language at university centers or special organizations — ulpans and kibbutzs. Most of them are funded by the state, so few ulpans can offer programs that include entertainment.
Choice of programs. Ulpans and universities only offer basic courses for language learning: reading, writing, and speaking practice, along with a focus on grammar and vocabulary. Specialized courses like Business Hebrew or Biblical Hebrew are hard to come by.
Cost of university courses. A monthly summer course at a university will cost an average of 2,000

USD

, but this also includes medical insurance, excursions, parties, and other events.
Duration. It is unfeasible to come to Israel for 1-2 weeks to learn the language. Hebrew study centers offer long-term courses lasting from one month, while universities offer semester programs of 4 months.
Start dates. Ulpan courses start once a month, while university courses start once a semester. Summer programs are held 1-2 times a season.
Age restrictions. Requirements for admission to most language centers include a minimum age of 17 and completed secondary education.
Cost of language courses in Israel
School
Program
Number of weeks
Tuition/course
City
Living in a residence
Rothenberg International School
Modern Hebrew semester courses
18
1,330-2,600

USD

Jerusalem
2,800

USD

Summer Hebrew
7
2,060-2,810

USD

Jerusalem
1,330

USD

Biblical Hebrew
5
2,400

USD

Jerusalem
1,020

USD

Arabic immersion
5
2,850

USD

Jerusalem
1,220

USD

Mechina program
1 year
13,000

USD

Jerusalem
6,830

USD
Enroll in a language course with UniPage
UniPage only works with accredited schools that provide accommodation and allow you to apply for a visa. We will explain the language learning options available in Israel, select the type and intensity of the program in accordance with your goals, and help you understand the intricacies of the contract.
You are also eligible to receive discounts and special offers that are only available through our agency.
Need to learn a language?

Types of language courses in Israel
Type of program
Intensity
Group
Min. language requirements
Min. cost
Level courses
3-6
8-10
none (A0)
683

USD

/10 weeks
Intensive courses
15-20
5-8
none (A0)
775

USD

/month
Private lessons
individual
1
none (A0)
79

USD

/hour
Pathway (Mechina) program
10-15
10-15
Bet (A2) and Pre-Intermediate (A2)
9,000

USD

/year
University courses
6-14
10-15
none (A0)
1,000

USD

/semester
Biblical Hebrew
30-35
8-10
Aleph (A1) and Upper Intermediate (B2)
2,400

USD

/month
Summer courses
20-30
8-10
none (A0)
749

USD

/month
Arabic language courses
15-20
8-10
none (A0)
749

USD

/month
Hebrew in kibbutz
18-24
10-15
none (A0)
6,150

USD

/5 months
Level courses. These are basic courses taught by Hebrew level (Aleph, Bet, Gimmel, Dalet, Heh, Vav) at all private and public ulpans. The program lasts 7-10 weeks, 2-3 hours a day. During this time, you learn the Hebrew alphabet, read and write, and speak on various topics. One level is usually divided into sublevels: for example, Aleph — into Aleph, Aleph +, and Advanced Aleph.
Intensive courses. These are the same basic courses, but with a higher intensity — 15-20 hours a week.
Pathway (Mechina) program. This is a one-year preparatory program at a university for students who are not able to start their undergraduate studies due to knowledge gaps or a low language level. Teaching mostly takes place in Hebrew, and only some disciplines can be taught in English. Therefore, proficiency in both languages ​​must be at least at the A2 level[3]. Before entering the Mechina program, you must take intensive summer courses to improve your Hebrew. After this program, you can enter a university without passing the psychometric exam (ha-Psikometri) — an entrance test for Israeli universities. However, these requirements must be specified on the university website.
University courses. Israeli universities offer Hebrew courses that last 4 months and start in October (October-January) and February (February-June). These are low intensity courses — 8-10 hours per week. Anyone over the age of 18 can study.
Summer courses. Summer courses are most often found at university ulpans. They differ from regular programs in increased intensity (20-30 hours per week) and entertainment programs: students can attend excursions and listen to lectures on Jewish history and culture.
Biblical Hebrew. This is a summer program for those who want to learn Biblical Hebrew grammar, syntax, and vocabulary in order to read ancient Jewish texts (Old Testament, literature, poetry). It is designated for students and graduates of universities in Israel or any other country. The course is in English, which requires a B2 level of proficiency to study. As for Hebrew, it is enough to know the alphabet.
Arabic language courses. In Israel, 18% of the population speaks Arabic[4]. Universities offer summer and semester courses in this language, although they are less common than Hebrew courses.
Kibbutz courses. Kibbutzs are special agricultural communities, and some of them invite student volunteers from different countries for a duration of 5 months. In a kibbutz, you will dedicate 18-24 hours a week to language-learning, and spend the rest of the time working for the benefit of the commune: fishing, caring for animals, planting and harvesting, looking after children, and preparing food. The advantage is that you constantly communicate with the locals and practice spoken Hebrew.
Features of admission to language schools in Israel
Hebrew in Israel is studied in university courses, in kibbutzs, and in public or private ulpan schools. Ulpans are mainly intended for new repatriates who have decided to return to their homeland. However, many (most often private) ulpans accept students without Jewish roots, such as Ulpan Bayit or Ulpan La-Inyan. Education for repatriates is free, but foreigners pay the full cost of the course.
Tourists and repatriates come to kibbutzs to learn the language, as well as to work with the local population. However, because the work mostly involves physical labor, only people aged 18-35 can participate. After finishing the program, you can receive an official certificate of completion — but only if you choose a program that is recognized by the Israeli Ministry of Education, such as Kibbutz Ulpan.
Hebrew at universities is either taught in semester programs or summer courses. The semester lasts 4 months, and students devote 2-3 hours of the day to the course. Summer classes are more intense — 20-30 hours a week. In addition, you can study other languages at universities: Arabic and English. At the end of the course, you receive academic credits[5]. When choosing a program, check the admission requirements: some universities only accept existing students and graduates.
Enrollment at university centers takes place during strictly set time periods: twice a year for semester programs and 1-2 times for summer programs. In ulpans, enrollment dates are more frequent — once a season (summer, winter, spring, autumn) or once a month, depending on the institution.
At every school, be it an ulpan, kibbutz, or university center, new students are tested online before applying. This is necessary in order to assemble a group with the same language level.
To enroll in an ulpan or kibbutz, fill out an application form on the official website and pay the full cost of the course. Registration for courses at universities is more difficult. You need to:
Pass an online language level test
Fill out an online application
Attach copies of documents (recommendation letter, transcript with grades, medical form, photo, passport copy, hostel application, medical insurance)
Pay the registration fee
Receive registration confirmation and a payment receipt
Pay the full cost of the course
Receive an invitation from the university
When applying to an ulpan or university center, it is important to carefully read the contract, as it contains the conditions for a refund in case you decide to withdraw from the course. Most schools withhold a certain amount of money, depending on the type of program and date of the monetary return.
Learning process
Israeli ulpans use a communicative teaching method. This means that, regardless of your level, all teaching takes place in Hebrew. This approach helps even beginners immediately start speaking the language. However, some programs, such as Biblical Hebrew, are taught in English. In class, you will talk about art, emotions, music, sports, and movies. Some ulpans include topics about the history, culture, and religion of the Israeli people, but this is more common at public institutions.
Find language courses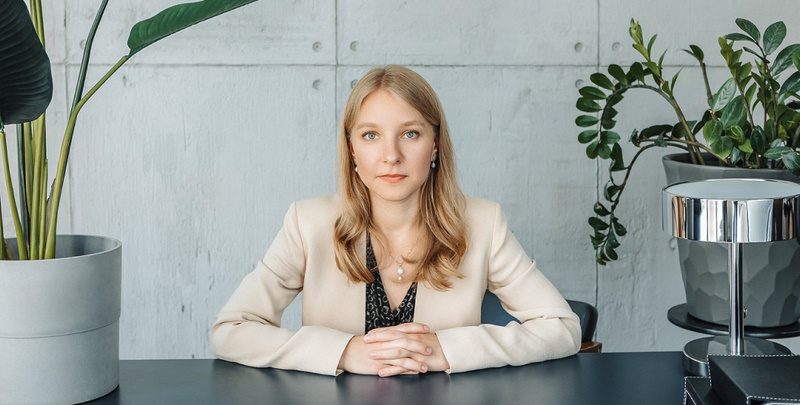 Accommodation options for studying in Israel
Accommodation options
Meals
Number of people per room
Min. cost per month
Avg. cost per month
Hostel
Covered by the student
1-2
330

USD

400

USD

Hotel
Covered by the student
1-6
578

USD

1,051

USD

Apartment
Covered by the student
1
525

USD

788

USD
Additional expenses
Expense
Min.
Avg.
Embassy consular fee
22

USD

43

USD

Medical insurance
22

USD

/month
180

USD

/month
Registration fee
80

USD

120

USD
Refer to the school website for additional costs.
Cost of UniPage services
Visa for language courses in Israel
It is necessary to obtain an A/2 student visa at the Israeli embassy to attend courses at a kibbutz or university center. It is valid for a year and allows multiple entries into the country.
When looking for a program, it is important to choose an accredited educational institution. Otherwise, the embassy may not issue a visa if the invitation is from a university or kibbutz that has not received state recognition.
Documents for a student visa:
Completed application form
2 color photographs
Invitation letter from an accredited university or kibbutz
Receipt of tuition fee payment
Foreign passport
Receipt of consular fee payment
Some universities, such as University of Haifa or The Hebrew University of Jerusalem, include medical insurance in the course fee, which is needed when applying for a visa[6].
For courses at ulpans, it is necessary to obtain a B/2 tourist visa[7]. It allows you to enter the country and study for 3 months. However, some countries have a visa-free regime with Israel — their citizens do not need a short-stay visa to take ulpan courses. In this case, the duration period is also 3 months.
Documents for a tourist visa:
Completed application form
2 color photographs
Foreign passport
Receipt of consular fee payment
Roundtrip airfare (or booking)
Proof of accommodation (receipt from a hostel, room reservation, or invitation from an Israeli citizen)
Proof of financial solvency (income statement from the last 3 months or a sponsorship letter)
The consideration period is 5-7 working days, but it is better to apply a month before departure, as the consulate may request additional documents[8].
Citizens of countries with a visa-free regime should also have medical insurance, an invitation, and proof of financial solvency. The border control may request these documents when entering the country.
Note
Student and tourist visa holders cannot work in Israel.
Need to learn a language?

Most popular language schools in Israel
Rothberg International School
Rothberg International School is a branch of The Hebrew University of Jerusalem. The center was opened in 1981, specifically for foreign students. Students attend undergraduate and graduate programs, prepare for university admission (Mechina Program), and take courses in Hebrew, Arabic, and Turkish.
There are two formats of language courses here:
Semester programs — 6-14 hours a week (Arabic, modern Hebrew)
Intensive summer courses — 25-30 hours per week (Arabic, Biblical Hebrew, Modern Hebrew, Turkish)
On average, a semester costs 2,000 USD, but upon admission you will need to pay a registration fee. Registration fees can reach 1,150 USD, given that they include the cost of medical insurance[9]. Summer courses are more expensive due to the high intensity — 2,400 USD per course, but the registration fee is lower — 120 USD without insurance[10].
Rothberg International School provides students with dormitories and conducts excursions, hikes, workshops, parties, and lectures. Most of these activities are free, but some, such as museum visits and excursions, are not included in the course fee. You can pay for them not only with money, but also with activity points that you earn during classes. However, this is only available for semester program students[11].
Ulpan Bayit
Ulpan Bayit is a private ulpan in Tel Aviv. Here, they offer basic Hebrew courses (level courses) that last 1-2 months. The monthly cost is 775 USD. For an additional fee of 8-11 USD, you can attend workshops on creative writing and pronunciation. Much attention is paid to the culture of Israel: literature, music, and cinema, and among the teachers are musicians, actors, and artists who have completed a course in teaching Hebrew as a foreign language.
In addition to classrooms, the ulpan has a kitchen and public space. However, students find accommodation themselves: they rent rooms or live in hostels.
Best cities to learn Hebrew in Israel
City
Population
Expenses per month
Jerusalem
801000
1,722

USD

Tel Aviv
432892
1,803

USD

Haifa
267300
1,473

USD
Jerusalem
Israel's capital is the holy land for the Abrahamic religions: Christianity, Islam, and Judaism. For Jews, Jerusalem is the spiritual homeland and city of ancestors; for Christians, it is the place of the Crucification and Resurrection of Jesus Christ; for Muslims, it is the goal of Prophet Muhammad's night journey. Even today, people from all over the world conduct pilgrimages to the Temple Mount. Here is the Western Wall (or Wailing Wall), the religious complex of Al-Haram al Sharif, and the Church of the Holy Sepulchre.
Tel Aviv
The economic and cultural center of Israel is located on the Mediterranean coast. Tel Aviv is a young city, having been built in 1909. As a result, there are not as many historical sights as there are in Jerusalem. However, Tel Aviv was originally a suburb of the ancient Jaffa port, which is 39 centuries old — it belongs to the oldest, continuously inhabited cities in the world. It was here that ships arrived with pilgrims heading to Jerusalem. Now, Tel Aviv and Jaffa are merged into one city.
Haifa
Haifa is the third largest city in Israel, and is located on the slopes of Mount Carmel. It is the largest of Israel's three commercial ports. It is also home to the Baha'i World Center and Gardens, a place of pilgrimage for followers of the Baha'i faith and a UNESCO World Heritage Site.
Language courses with UniPage
Want to learn a foreign language, improve your conversational skills, and prepare for exams?
UniPage specialists will select language programs according to your goals, interests, and budget, and help with enrollment.