Icelandic courses in Iceland are the choice of real Vikings who are not cowed by a harsh climate and unpopular language. Those who choose Iceland will enjoy low course fees and a rich extracurricular life. Students in Iceland kayak, fish in the fjords, watch whales and polar bears, enjoy the amazing nature of the "ice country", and get acquainted with authentic folk crafts. If you do not know the language in any capacity, then classes will be conveniently held in English.
Advantages of language courses in Iceland
Cost. The average cost of Icelandic courses is 180

USD

per week.
Comfortable language instruction. Often, language schools organize classes for beginners in English, Russian, Polish, Spanish, and other languages. This helps students get familiar with fairly complex Icelandic without too much stress.
Busy extracurricular life. In their free time, students of language courses visit national museums, fish, kayak, watch whales and birds, and also have the opportunity to visit that very Wall from Game of Thrones.
Incredible nature. Picturesque fjords, powerful waterfalls, hot springs, active volcanoes, northern lights, blue whales, polar bears — Iceland has everything to take you by surprise.
Disadvantages of language courses in Iceland
Small course selection. The choice of language schools in the country is small — mostly general courses are offered, with a small selection of conversational programs. Moreover, Iceland does not issue student visas for language courses, so every program in the country lasts up to 3 months — the validity period of a short-term Schengen visa.
University courses. Long-term Icelandic courses at universities are only available for current undergraduate or graduate students, as well as those who have come to the country through a student exchange program.
Accommodation. Language schools and centers do not provide housing for their students. Most often, students rent an apartment with classmates or live in a hotel.
High prices. Iceland, together with Norway, is one of the three most expensive countries in the world[1]. On average, you need 1,089

USD

per month here, and 1,021

USD

in Norway. For comparison, the average cost of living in the UK is 827

USD

per month, while monthly costs in the US average at 963

USD

.
Climate. Iceland has a maritime, moderately cool climate. The country is characterized by weather changes, which are sometimes quite abrupt and unpredictable. You can often hear the following expression from Icelanders: "If you don't like the weather, wait 5 minutes. It'll change."
Need to learn a language?

Cost of language courses in Iceland
School
Program
Weeks
Tuition/Course
Cities
Hotel accommodation
Living in an apartment

Mímir-símenntun

Icelandic Course 40*
4-8
351

USD

Reykjavik

151

USD

/day
1,448

USD

/month
Icelandic Spoken 20*
1+
On request

SÍMEY

Icelandic Course 40*
8
319

USD

Akureyri
* number of lessons per week
Enroll in a language course with UniPage
When applying for a language course, a lot of time is spent searching for information and clarifying the nuances of programs and accommodation options in Iceland.
UniPage cooperates only with accredited language schools, which, in addition to quality education and comfortable accommodation, provide our clients with discounts on courses. Our experts will tell you in detail what programs are available at Icelandic schools and universities, help you fill out an application, and ultimately save your time.
Types of language courses in Iceland
Type of program
Intensity
Group
Min. language requirements
Course cost
Icelandic Course
5-10
8-12
Beginner
355

USD

Crash Course
30-32
8-12
Beginner
390

USD

Spoken Icelandic
10-20
5-10
Elementary
On request
Summer Course
20-25
10-20
Elementary
665

USD

Individual Course
Individual
1-2
Beginner
18

USD

/lesson
Courses at Icelandic language schools do not vary from one another. The most common are:
Icelandic Courses — general Icelandic courses. They usually last 1-2 months and are available for all language levels.
Crash Courses make up an intensive program lasting 1 week. Suitable for those who want to master a basic knowledge of Icelandic in a short time period.
Spoken Icelandic — practical courses aimed at developing conversational skills. In the classroom, students learn syntax and basic grammar, as well as hone their pronunciation. The conversational course does not provide fundamental knowledge and is not suitable for beginners, requiring a minimal elementary level. The course consists of 20 lesson hours, the intensity of which can be chosen independently.
Individual Courses — individual lessons with a teacher. The student can choose the duration and intensity of his own course.
Many programs require basic knowledge of English, as the first couple of classes will be held in this language.
Summer programs
University language centers offer special summer programs for the Icelandic language and culture. Some of them are available for beginners, while others will require an elementary level of Icelandic and a year of studies at a university in Iceland or your home country[2]. Duration — 1-2 weeks.
In the first half of the day, students study the language. In the afternoon, they go on excursions to historical sites and national museums for greater immersion in the linguistic and cultural context of the country.
Some summer programs give students a certificate at the end of their studies, which indicates a number of credits. They can be counted towards the total amount for bachelor's or master's programs.
University courses
Long-term Icelandic language courses at universities are available only to current students of these universities, as well as those who came to the country through a student exchange program[3].
Find language courses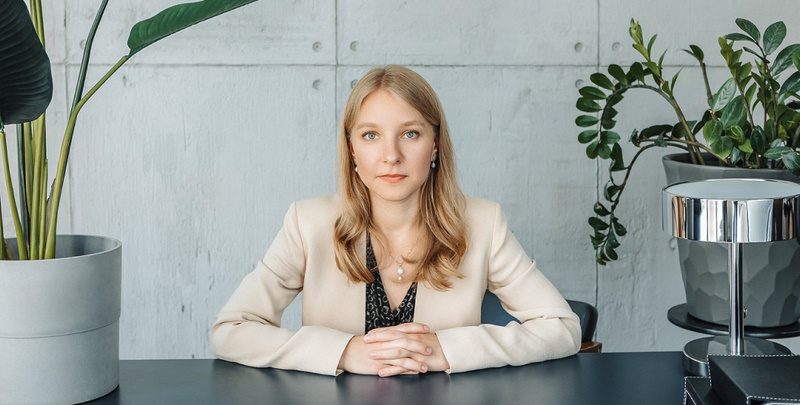 Features of admission to Icelandic language schools
Enrollment in language schools takes place all year round, and the classes themselves begin at least once a month. Summer programs run in June-August. For most summer schools, applications close one month before the start date, but for some schools this date may be delayed until February. Specify information about deadlines on the official website of your chosen program.
To enroll in a language school in Iceland, you need to:
Select the desired course
Fill out an application on the school website
Pay the tuition and other school fees
Receive an invitation and attach it to your visa documents
Upon arrival, students take an entrance exam. According to the results, they are distributed into groups in accordance with their language level. Some schools allow you to take this test online before coming to Iceland. Many courses require English proficiency — you must provide the results of international exams or pass an internal school test upon admission.
Iceland does not issue student visas for language courses. Therefore, the duration of all programs in the country does not exceed 3 months — the validity period of a short-term Schengen visa.
Taking language courses in Iceland
In Iceland, there is a small selection of language schools and courses, and university centers accept only active students.
At private schools, general courses of varying intensity and conversational programs are most common. On average, they last 2-3 months. At some Icelandic schools, you can start learning in English, Spanish, Lithuanian, Polish, and Russian[4]. This is due to the fact that Icelandic is a rather complex language, and it is difficult for students with zero knowledge to immediately understand.
University centers offer two-week summer programs and week-long crash courses for beginners to learn the basics of Icelandic or improve their conversation skills.
During the first half of the day, language course students study the subtleties and features of Icelandic. After lunch, they go hiking, cycling, whale and bird watching, fishing, kayaking, skiing, and visiting the hot springs that Iceland is famous for.
Icelandic language schools do not place students in a host family or residence. Only a few universities offer dormitory accommodations, but only for students of summer language programs.
Need to learn a language?

Accommodation options in Iceland
Accommodation options
Meals
Number of people per room
Cost
Apartment
None
1-3
1,448

USD

/month
Hotel
Optional
1-2
151

USD

/day
Student residence
None
1-4
236

USD

/week
Additional expenses
Additional expenses may also include study materials, delivery of an invitation by express mail, and airport transfers. These costs must be clarified with the chosen language school.
UniPage services
Find language courses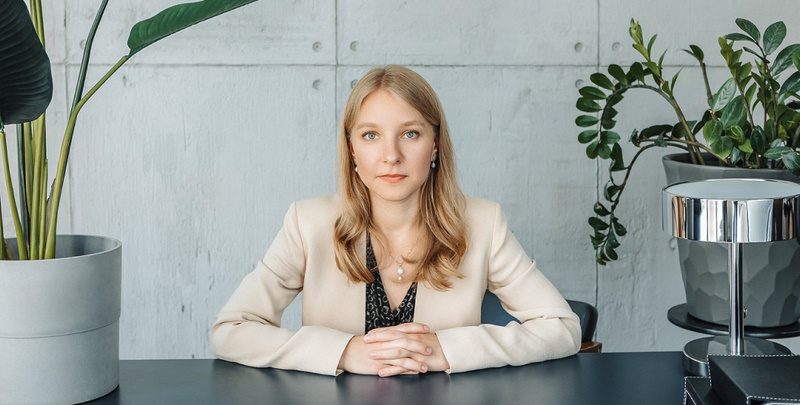 Visa for language courses in Iceland
In order to take language courses in Iceland, you need to apply for a Schengen category C visa, the validity of which is 3 months.
You can apply for a visa at the consulate of Iceland or at a visa center of another Scandinavian country. The application review process takes about 10 days, but in some cases it can take up to 3 months.
Documents for a visa to Iceland:
Completed and signed visa application form
Passport with 2 blank pages that is valid for at least 3 months after the end of the trip
Photocopies of active passport pages
35x45 mm photograph
Visa fee payment receipt
Proof of financial solvency (bank statement / income statement / sponsorship letter)
Proof of housing reservation in the country
Flight tickets or confirmation of their reservation
Invitation from a language school with a description of the curriculum and information concerning the school's accreditation
Medical insurance for the entire period of stay with a minimum coverage of 32,185

USD
Working while taking a language course in Iceland

A Schengen visa does not allow foreigners to work in Iceland. For attempted illegal employment, a student will face a fine and deportation from the country.
Most popular language schools in Iceland
Mímir-símenntun
The Mímir Lifelong Learning Center was opened in 2003 with the support of the Icelandic Confederation of Labor. It offers courses for students with beginner, intermediate, and advanced levels of Icelandic, as well as special conversational training.
The course durations last from 1-2 months. During this time, students master one language level and, if desired, can move to a higher level. The average tuition fee is 351 USD per course.
SÍMEY
SÍMEY Education Center is located in Akureyri, the northern region of Iceland. Here, you can learn Icelandic in general courses. They are divided into three levels, each of which lasts 1-2 months.
The cost of the course is 319 USD.
Need to learn a language?

Best cities to learn Icelandic in Iceland
Reykjavik
Whales. Reykjavik is located on the ocean, which calls for the organization of whale watching tours — when tourists are taken out to sea and wait for the whales to appear. Seeing a whale is a truly spectacular and unique experience. There are 23 species of whales in Iceland, including blue whales and humpback whales. Language course students regularly go to sea to observe these amazing animals in their natural environment.
Northern lights and polar days. The northern lights are a rare natural phenomenon, but in the suburbs of Reykjavik, especially on a clear and frosty night, the chances of seeing them increase significantly. In addition, Iceland is located close to the Arctic Circle. In the summer months, you can enjoy the "polar day" here — when the sun does not set below the horizon at all. Therefore, do not forget your sleep mask when attending Icelandic summer programs.
Museum city. Reykjavik is home to many interesting and unique museums. There is the Viking Maritime Museum, the Art Museum, and the Einar Jonsson Museum. Another popular attraction of the city is the Hallgrimskirkja, with an observation deck at a height of 74 meters.
Cultural center. Language course students will always find something to do in Reykjavik. Various festivals, exhibitions, and concerts are regularly held here, including Dark Music Days, the Winter Lights Festival, Stockfish Film Festival, and so on.
Akureyri
Entertainment for all tastes. Cozy streets composed of local city attractions, museums, and galleries; the northernmost botanical garden in the world; swimming pools popular throughout Iceland; hiking trails and ski slopes — in Akureyri, everyone will find something to their liking.
Hearts of Akureyri. The red traffic lights in Akureyri are shaped like a heart. They appeared during the financial crisis in 2008, when Icelanders were in need of positive emotions. Since then, the red hearts have won the hearts of not only the locals, but also the guests of Akureyri.
Game of Thrones. Northern Iceland served as the inspiration and filming location for Game of Thrones, the acclaimed HBO series. The area around Lake Myvatn embodied the northern side of the Wall on screen, while the lava fields of Hverir depicted the camp of the wildlings and the Haunted Forest throughout different seasons of the series. Akureyri offers tours of the filming locations.
Isafjordur
Fjords and amazing nature. The city itself is located inside the Skutulsfjörður, one of the largest in the region. Also nearby are the rocks of Látrabjarg, the Dynjandi waterfalls, the Drangajökull nature reserve, and the Hornstrandir glacier.
Folk crafts. In Isafjörður, you can feel like a real Viking and get to know their way of life — go horseback riding, learn how to navigate a kayak, go fishing in the fjords, and much more. Also, the Museum of Cultural Heritage holds master classes in salting and drying fish according to a recipe that is several hundred years old.
Calm and measured rhythm of life. Isafjordur is a small town with a population of 2600 people lost in the middle of mountains and picturesque fjords. This is reflected in the habits and lifestyle of the locals. They are not prone to fuss and advise students to follow their example — after class, take a leisurely walk along the historic streets or ocean, climb one of the many mountains, or lose track of time in a museum or library.
Language courses with UniPage
Want to learn a foreign language, improve your conversational skills, and prepare for exams?
UniPage specialists will select language programs according to your goals, interests, and budget, and help with enrollment.